Game Guides
Space Leaper: Cocoon Tier List and Reroll Guide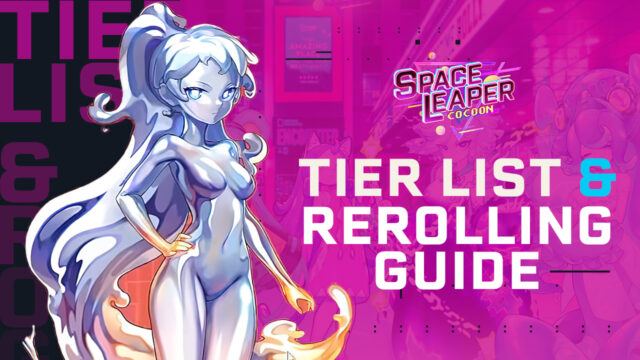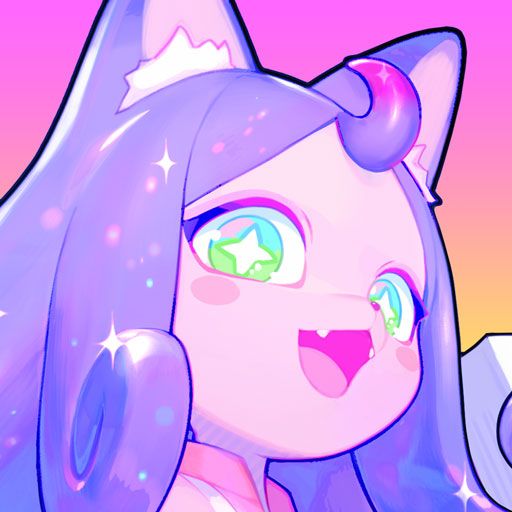 Space Leaper: Cocoon is a brand new gacha RPG with roguelike elements, in which you'll have to brave a countless variety of procedurally-generated dungeons, in order to score massive rewards and resources that will let you unlock and upgrade the best characters for your team. And speaking of best characters; just like in any gacha game when it's brand new, players are currently scrambling to figure out the best Space Leaper: Cocoon characters as of launch, in order to get the best teams that will let them breeze through any challenges in the game.
Of course, while the meta in new gacha games will almost always gravitate towards offense-oriented formations, finding the very best characters for this purpose can be quite challenging, even in games like Space Leaper: Cocoon, which only has a relatively limited roster of 34 characters at launch. Compared to other games in the genre, the roster here is quite small, though that doesn't make it any easier to spot the best characters.
Luckily, in this Space Leaper: Cocoon tier list and reroll guide, we're not only going to talk about the best units in the game, sorted by tiers, but we're also going to tell you how to unlock a few meta characters from the very beginning, so that you can get a great head start.
Space Leaper: Cocoon Tier List
Our tier lists, for convenience's sake, are usually divided into four main tiers in descending order of quality. This will help to give an idea of the absolute best of the best, as well as give insights on the characters that are decent; the ones that aren't very good but still serviceable, and the units that are better to avoid.
With that being said, let's get started:
S Tier Characters in Space Leaper: Cocoon
Hands-down the best characters in the game, who can often carry entire teams to victory on their own. These are the best characters to aim for if you're rerolling.
LeonLev (3*, Fighter, Flame)
A Tier Characters in Space Leaper: Cocoon
While not as powerful as the ones mentioned above, the A tier characters are still very useful in their own right, and can be just as effective as the S tier units if paired with the right team composition.
Diye (2*, Support, Order)
Latika (3*, Hunter, Order)
B Tier Characters in Space Leaper: Cocoon
This tier corresponds to the average characters that will predominate in your team early on. While not bad, they aren't the best, either. Try to replace these as fast as you can, and certainly try to avoid investing too many resources in these units.
Mica (2*, Fighter, Liquid)
Lucinda (2*, Fighter, Flame)
Millie (2*, Assassin, Liquid)
C Tier Characters in Space Leaper: Cocoon
The worst characters in the game, either because their skill sets are useless, or because they simply are weak or don't adhere to the current meta. It's better to just avoid these and go with something else.
Miyamoto Ritsuko (2*, Support, Stone)
Taraxa (1*, Hunter, Wind)
Scarlett (1*, Fighter, Stone)
Space Leaper: Cocoon Reroll Guide
Now that we know about the best characters in Space Leaper: Cocoon, we must briefly discuss rerolling, as this is the process through which you will unlock these units from the very beginning, giving you a leg up in the race to become the strongest in your server.
In a nutshell, the term rerolling refers to the process through which a player starts a new account in a valid gacha game, progresses until they reach the first free summonings, and then restarts their game as many times as necessary until they get the target characters from these summonings. This process varies greatly from game to game, though the concept is always the same.
In Space Leaper: Cocoon, it's very easy to reroll, as you get your first free 10x summoning tickets when you complete the short tutorial. In this sense, each cycle should take you around 10 to 15 minutes, or perhaps even less. Regardless, here's a step-by-step reroll guide for this game:
Start your game and login as a guest.
Complete the tutorial, including the first summoning, and get your first 10 Particle Pills, which are used to get a free 10x summoning.
Use your free 10x summoning and check your results.
If you didn't get the characters that you wanted, you can reset your game by closing it and deleting its data in the Android settings menu.
Repeat steps 1-4 until you get the characters that you want.
Even with these quick steps, it might take you lots of tries before you score the S-tier characters that you're looking for. Luckily, if you play Space Leaper: Cocoon on PC with BlueStacks, you can use the Instance Manager to reroll on multiple accounts at the same time, potentially reducing the time it'd take you to obtain the best characters in the game. Check out our BlueStacks usage guide for Space Leaper: Cocoon if you want to learn more about our app player.
With the information we've shared in this Space Leaper: Cocoon reroll guide and tier list, you should now be able to get an idea of what the best characters in this new gacha roguelike RPG are, as well as how to unlock them from the very beginning. And if you play it on BlueStacks, you'll be able to unlock these characters in record time, and with the support of all our tools and features.