Game Guides
How to Play Sprite Fantasia on PC with BlueStacks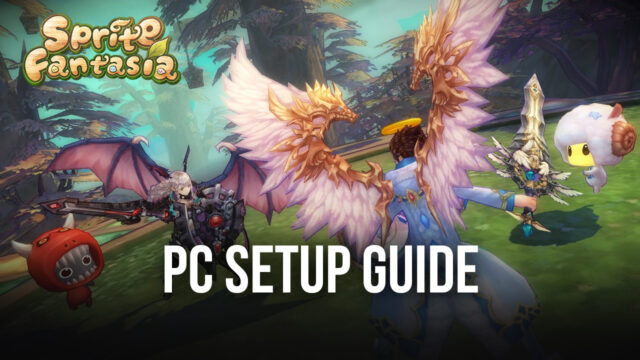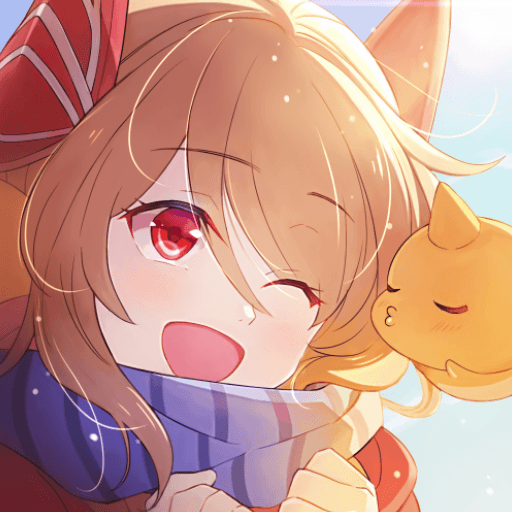 Yet another open-world mobile MMORPG has joined the ever-growing ranks of games in the genre, this time in the form of the exciting and adorable Sprite Fantasia, a story-driven open-world MMORPG. Like with many other games in this category, there's a clear emphasis on auto-questing and progressing using automated systems, as well as relying on auto-combat as soon as it's available later on
Nevertheless, beneath the familiar layers of simplicity, this game offers a few unique elements, such as its awesome art style and animations, all of which can look very thrilling, especially if the game is running with the best graphical and performance settings. Similarly, Sprite Fantasia also has a few different classes to choose from, which can dramatically alter your play style depending on the one you start with, and which can also transition to other specializations later on.
And the best part of the game's presentation is that, for how adorable and good it looks, Sprite Fantasia actually runs pretty well with minimal adjustments necessary. The game is quite light and not very taxing on the hardware, though you'll still need a decent phone to get the best visuals and framerate. Alternatively, you could play Sprite Fantasia on PC with BlueStacks and enjoy the very best graphics and performance, as well as a variety of different tools to help improve your gameplay in this new MMORPG.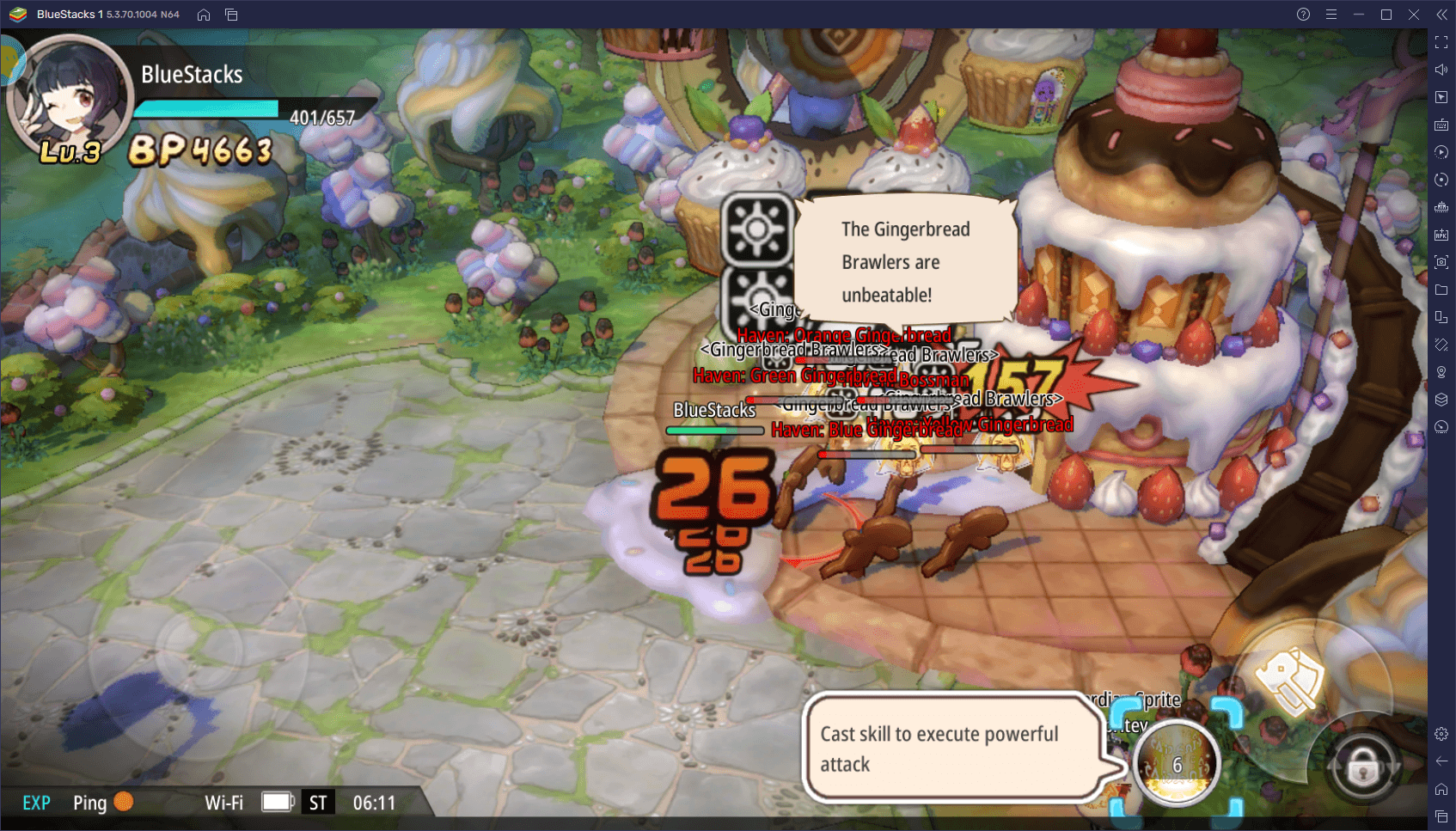 As long as your PC meets the recommended requirements to run BlueStacks, which are quite accessible in this day and age, you can play Sprite Fantasia on the highest settings. And not only that, but you can also enjoy it on a much larger monitor, at least compared to your small phone screen, and with mouse and keyboard controls that will help you control the action with much more precision.
How to Download and Play Sprite Fantasia on PC
Before you can start enjoying Sprite Fantasia on your computer, however, we must first go through some initial setup steps, after which you'll be ready to start playing:
Download and Install BlueStacks

on your PC.

Launch the emulator and, once loaded, open the Instance Manager by pressing Ctrl + Shift + 8.

Click on "New instance" on the bottom right, and select

Fresh Instance > Nougat 64-bit

.

Assign enough resources to the new instance for it to run adequately. If your PC fulfills the recommended requirements to run BlueStacks, just assign it 4GB of RAM and 4 CPU cores.

Once done, launch the new 64-bit instance by clicking on the "Start" button beside it in the Instance Manager.

On the new instance complete Google Sign-in to access the Play Store, or do it later.

Look for Sprite Fantasia using the search bar on the top-right corner.

Click to install Sprite Fantasia from the search results.

Complete Google Sign-in (if you skipped step 6) to install Sprite Fantasia.

Click the Sprite Fantasia icon on the home screen to start playing.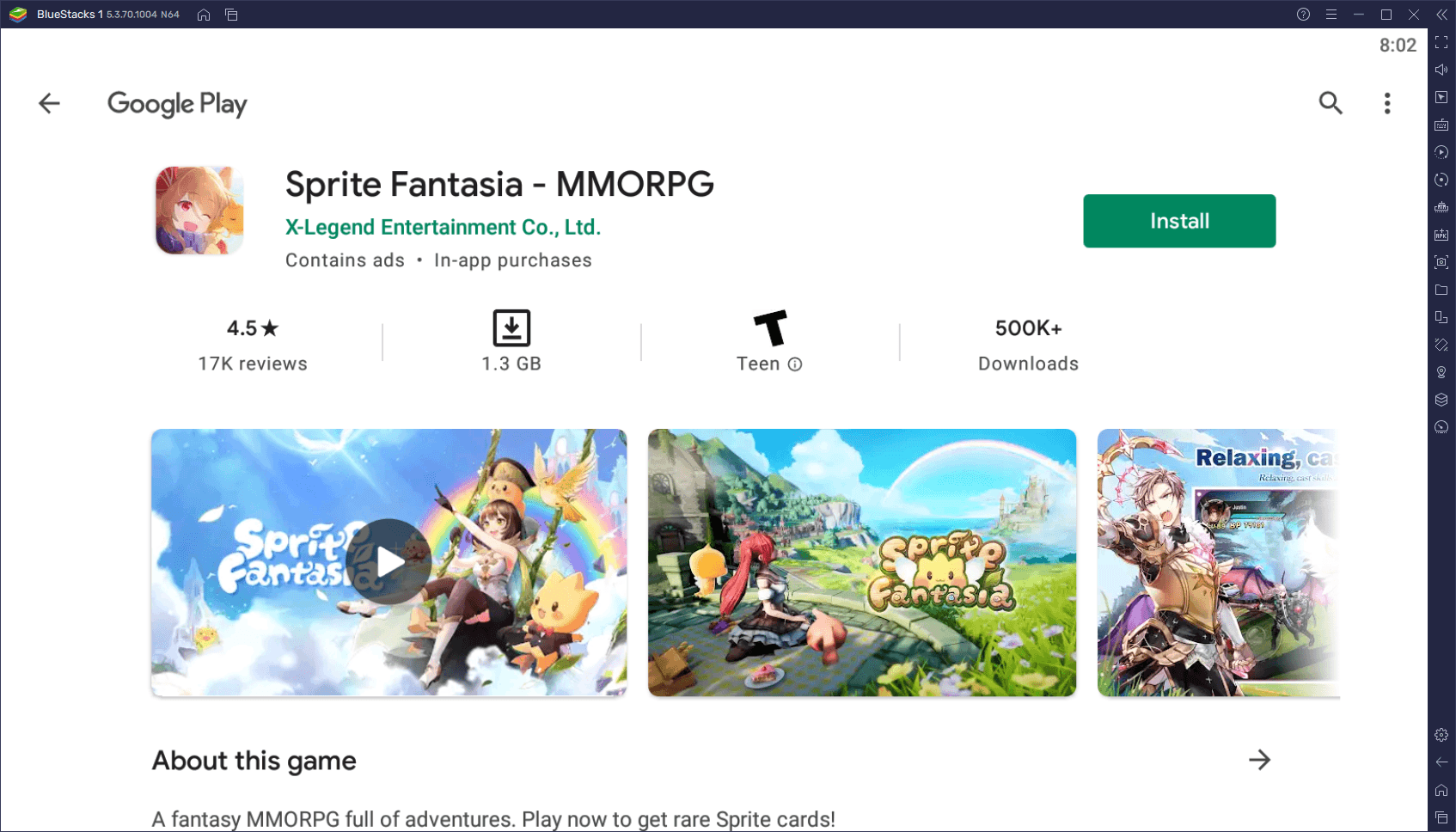 While it may look like a lot of steps, this game can be installed in just a few minutes. In fact, the longer steps might be downloading the actual BlueStacks client and game, which depends entirely on your connection speed. With a good connection, you'll be playing Sprite Fantasia on PC in under 5 minutes.
Feel free to check out our BlueStacks tools guide for Sprite Fantasia if you want to learn more about how to tweak and configure the features of our app player to enhance your performance in this game. Also, you can leave any questions, comments, or thoughts about the game, or the installation process, in the section below!