Game Guides
Sprite Fantasia- How to Use BlueStacks to Optimize Your Graphics, Performance, Controls, and More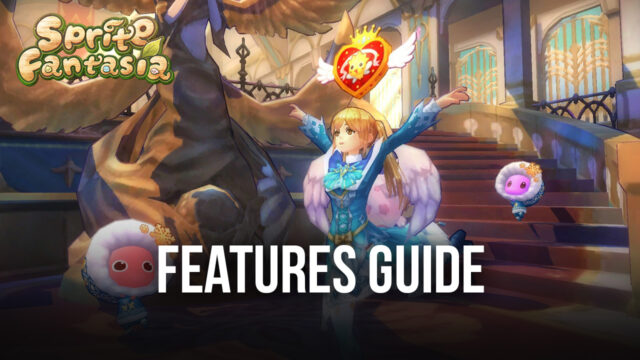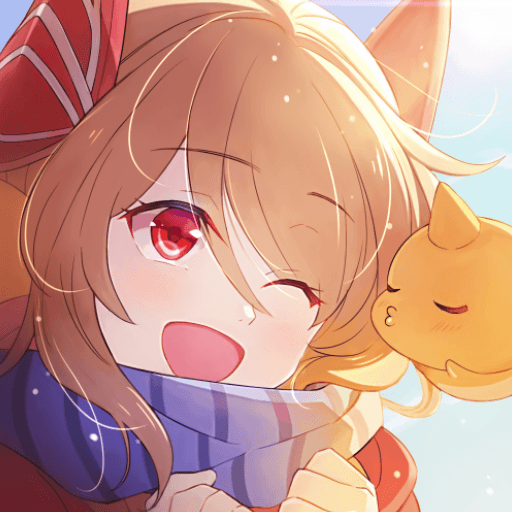 Sprite Fantasia is the brand new mobile MMORPG on the block, bringing us yet another new world to explore, and many different events, enemies, characters, and locations to discover as we work our way through its many main stories quests, and side content. If you're a fan of playing MMORPGs on your phone, particularly those that offer lots of automation so you can comfortably play them while doing something else, then you'll probably like this one—bonus points if you're into cutesy art styles and adorable character designs.
Gameplay and setting aside, your experience is significantly hampered if you try to play on your phone since, even though it's a lightweight title that can run with decent performance on any device, you'd still have to play on a tiny phone screen, and battle more with the touchscreen controls than with the enemies themselves. Luckily, you can play Sprite Fantasia on PC with BlueStacks to get the very best visuals and framerate, as well as to gain access to a variety of tools that can help to further enhance your experience with this game, including being able to use keyboard and mouse controls in combat.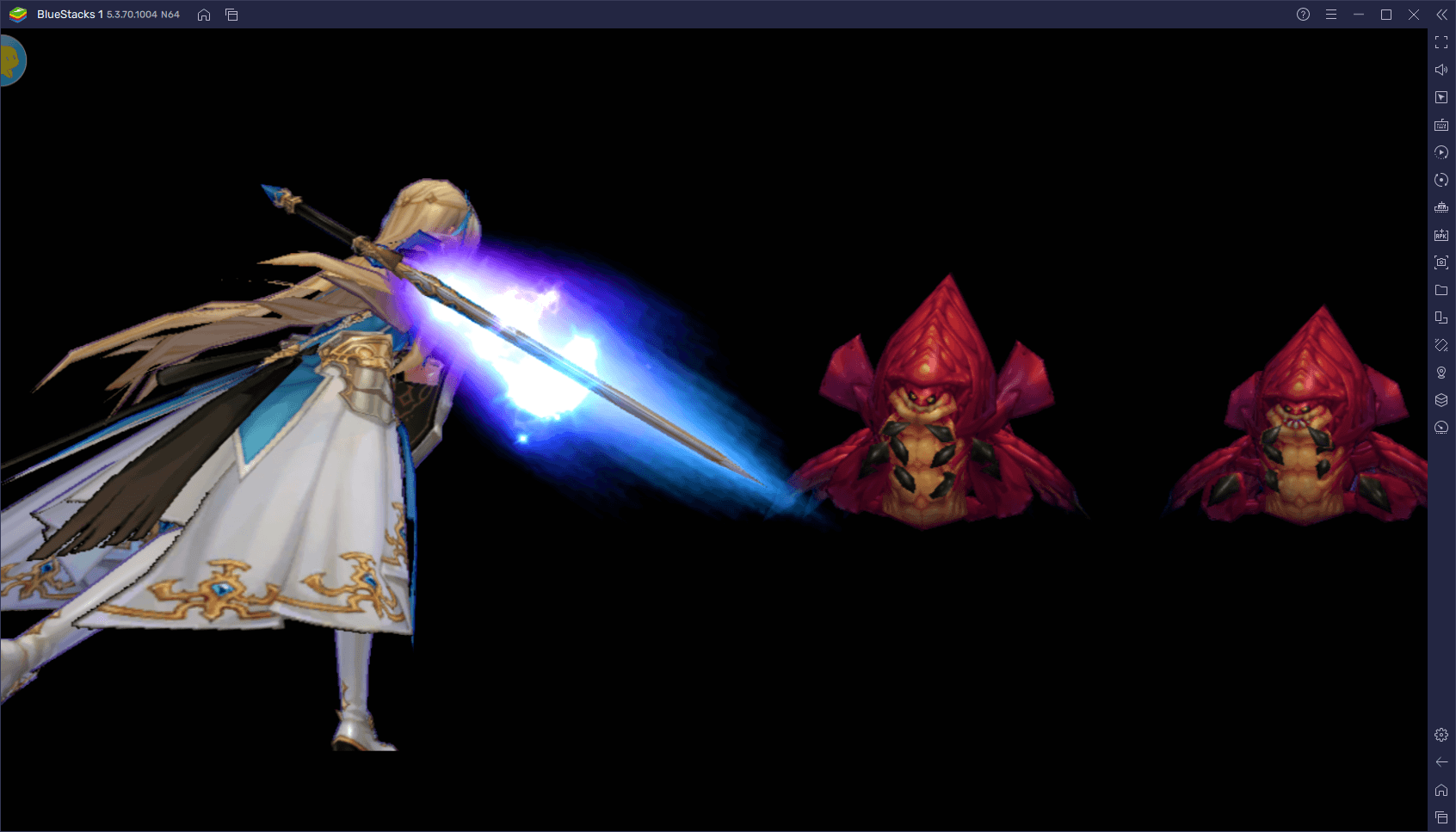 Before we start, we recommend checking out our BlueStacks setup guide to learn how to install Sprite Fantasia on your computer. However, now that we're all set and ready to go, let's dive into how to tweak and configure your BlueStacks tools to optimize your experience with this new mobile MMORPG.
Optimizing Your Graphics and Framerate
One of the best parts of Sprite Fantasia, aside from its gameplay, is the fact that the game runs incredibly well in most setups. Even if your PC is on the lower end of the hardware spectrum, there's a good chance that this game will run pretty well, which is a testament to the dev's hard work at optimizing it. However, this doesn't mean that Sprite Fantasia can't look good—quite the opposite, actually. While the game can run very smoothly, it can also look very nice.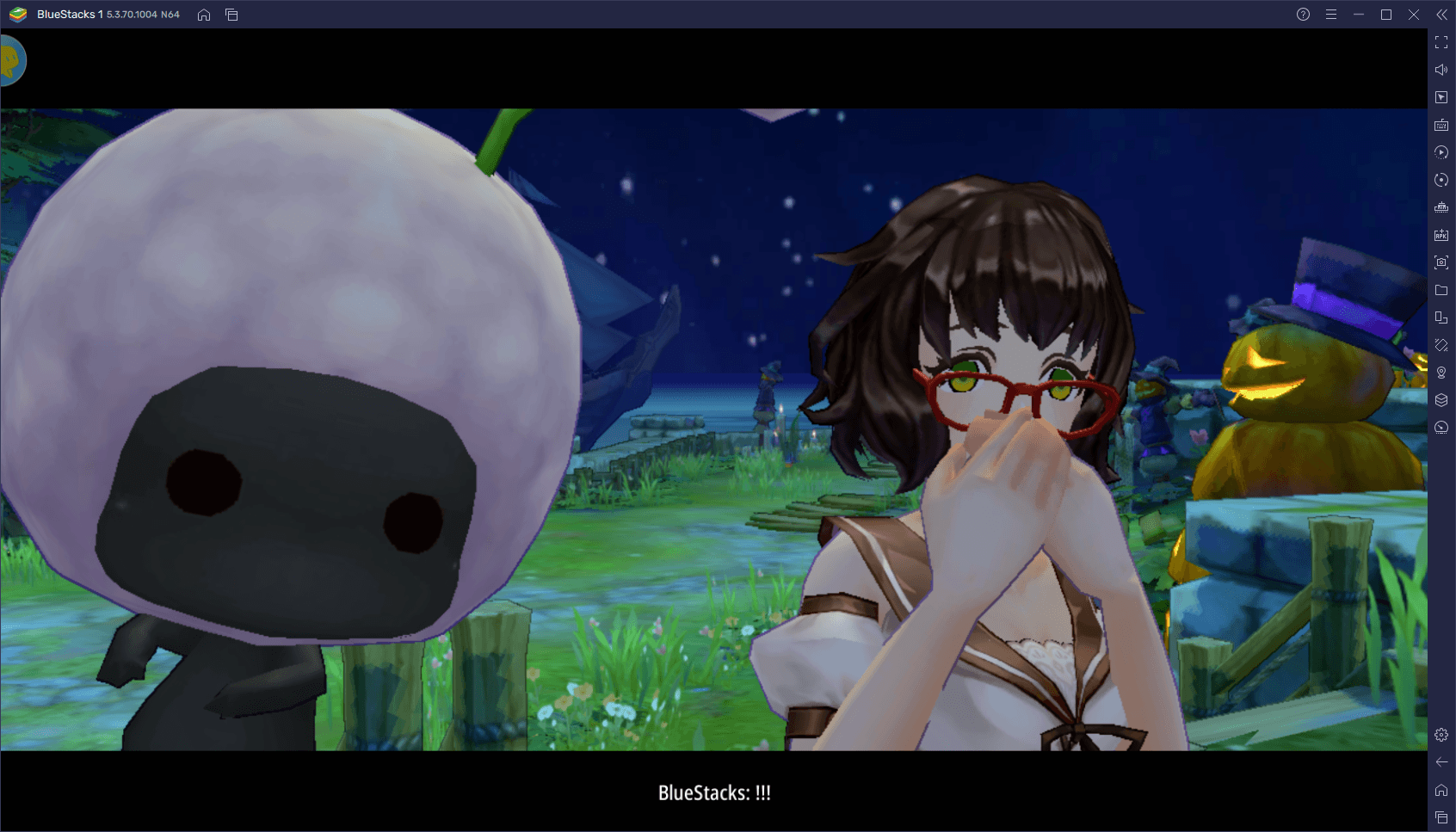 In order to get the best quality graphics and the smoothest framerate, we need to do a few adjustments, both to BlueStacks as well as in-game. And to help speed things along, we've created a simple step-by-step process on how to optimize your settings for this game: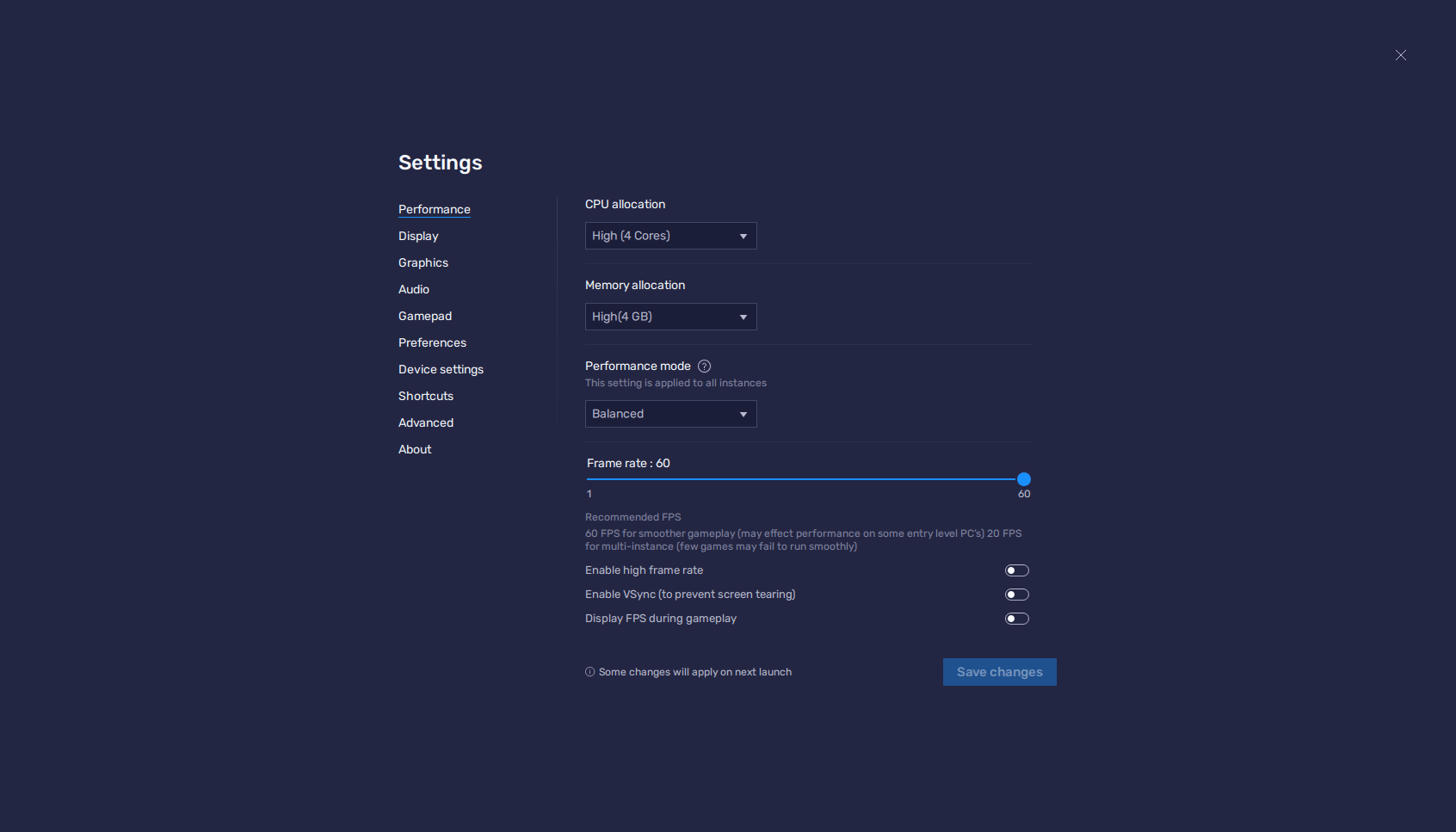 Click on the hamburger menu button on the top right of your BlueStacks screen, and go to the settings menu, specifically to the "Performance" tab.

In this screen, make sure to assign 4 CPU cores and 4 GB of RAM to the emulator. Furthermore, set the performance mode to "High performance", and the FPS slider in the bottom to at least 60 FPS. Make sure to click on "Save changes" before exiting the menu.

Launch Sprite Fantasia and go to the in-game settings menu.

In this menu, make sure to at least set the smoothness to "Smooth". Feel free to mess around with the other settings to suit your preferences. Personally, we always turn off bloom and screen shake since we don't like them.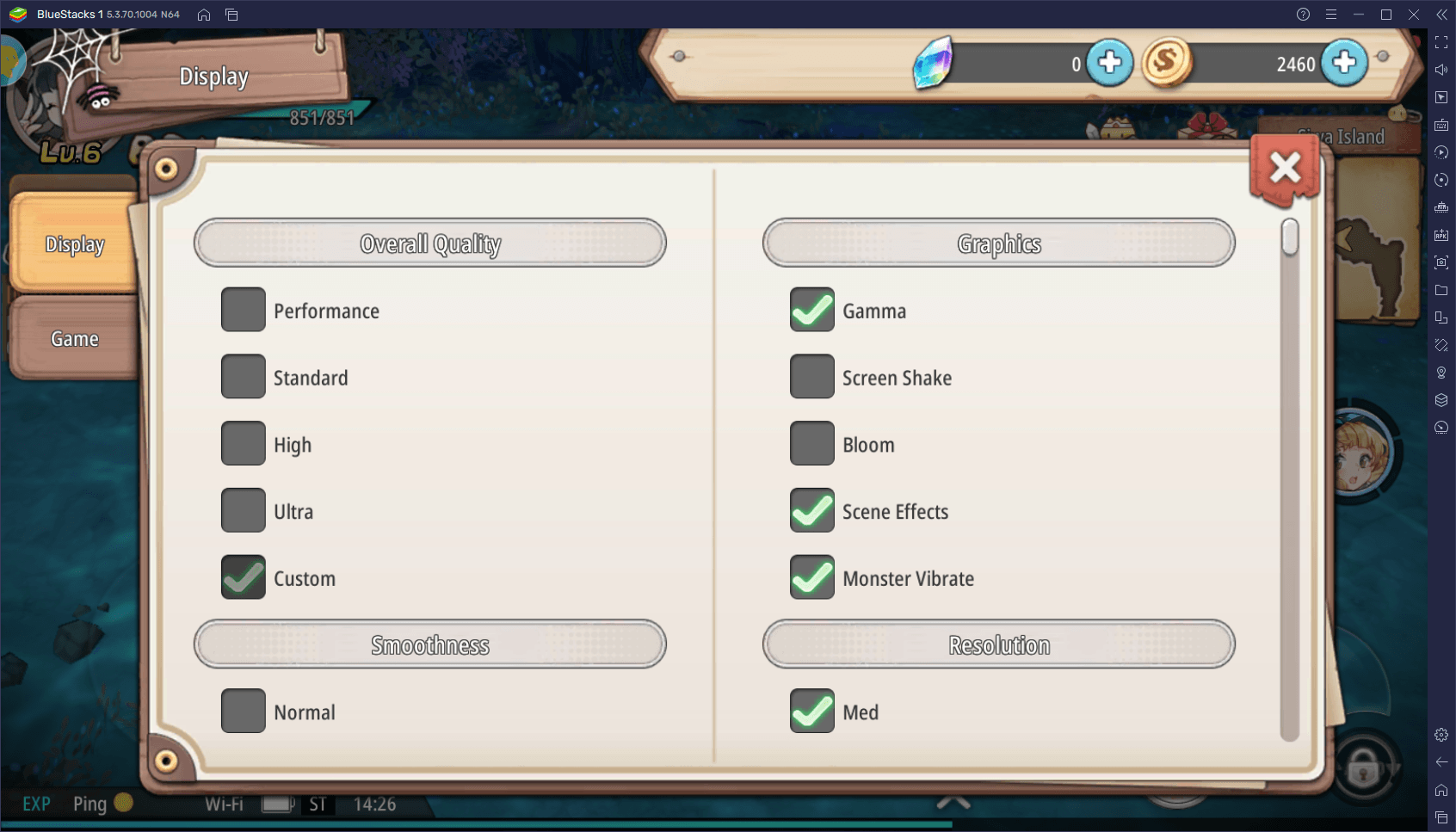 By adjusting your BlueStacks settings, you can make sure that the game has all the resources it needs to run correctly. Moreover, by adjusting your in-game settings, you can make it so that it runs as smoothly and with the best graphics as possible. Just remember that you can mess around with the settings in the game in case you need to optimize a bit for performance.
Configuring Your Keyboard and Mouse Controls
If you're familiar with other similar games, you'll notice that Sprite Fantasia has the standard MMORPG control scheme, in which you move around with the left virtual joystick, and unleash all your attacks and skills with the buttons on the right. These controls are pretty straightforward and easy to get used to. However, when it comes to making precision moves such as dodging enemy attacks, the virtual controls leave a lot to be desired, which is why you should definitely play Sprite Fantasia on PC.
By playing on our Android emulator, you can use the Keymapping Tool to set up and configure your own control schemes. In this sense, you'll be able to maneuver and fight using your keyboard instead of having to swipe and tap at your phone screen.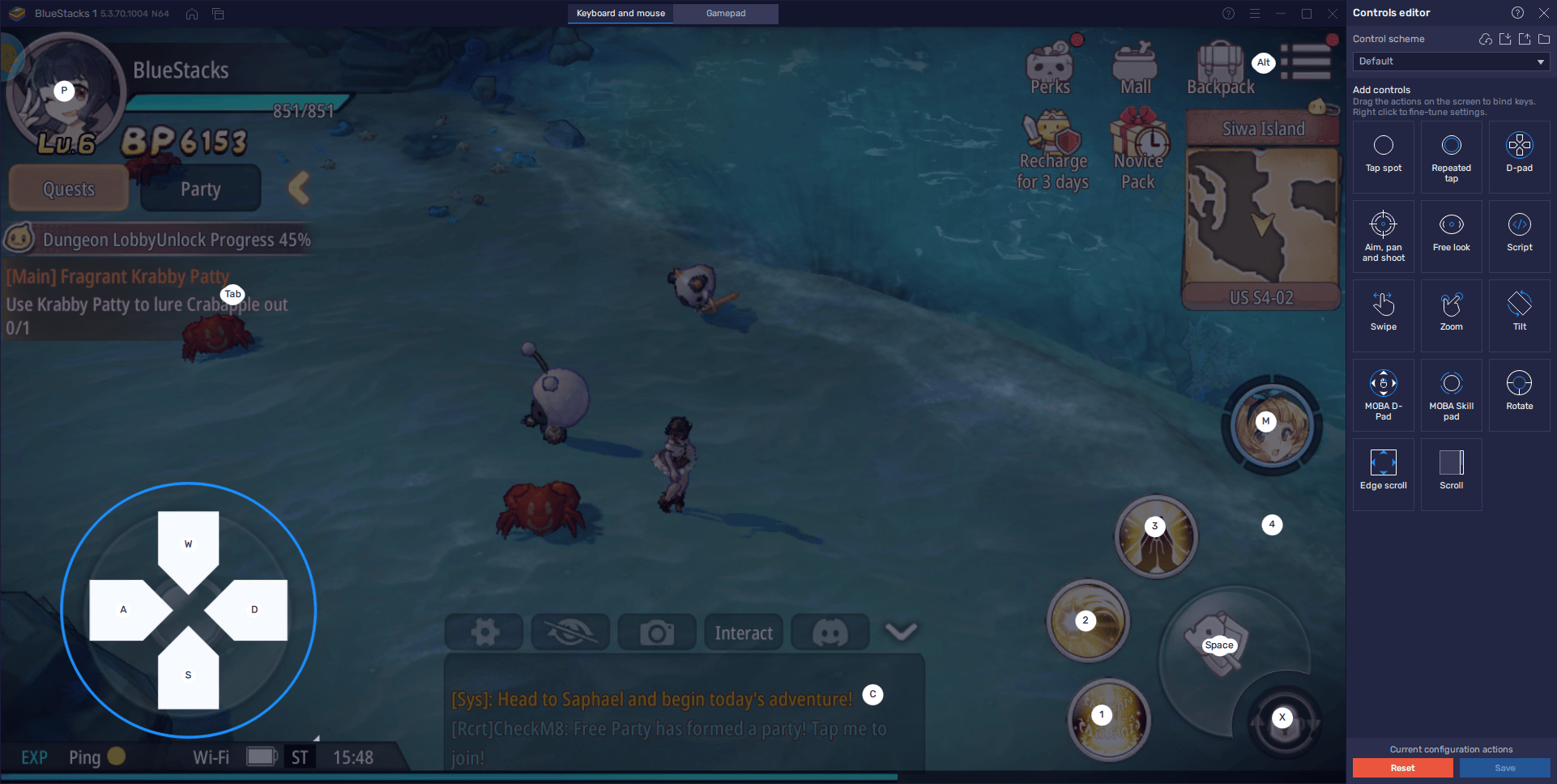 You can access this feature at any moment by pressing Ctrl + Shift + A while in-game. On this screen, you can view your current bindings, modify them by clicking on them, and add new shortcuts if necessary. Fortunately, you'll notice that the control scheme that comes by default with the game already covers most of the important combat features. Nevertheless, you can continue building upon this scheme by adding more functions from the rightmost panel in the Keymapping Tool.
Test All the Classes at the Same Time
One of the most difficult parts about MMORPGs like Sprite Fantasia is, without a doubt, choosing our starter class. This is because not only does your role and general play style vary according to this choice, but your enjoyment of the game itself also depends greatly on your initial decision.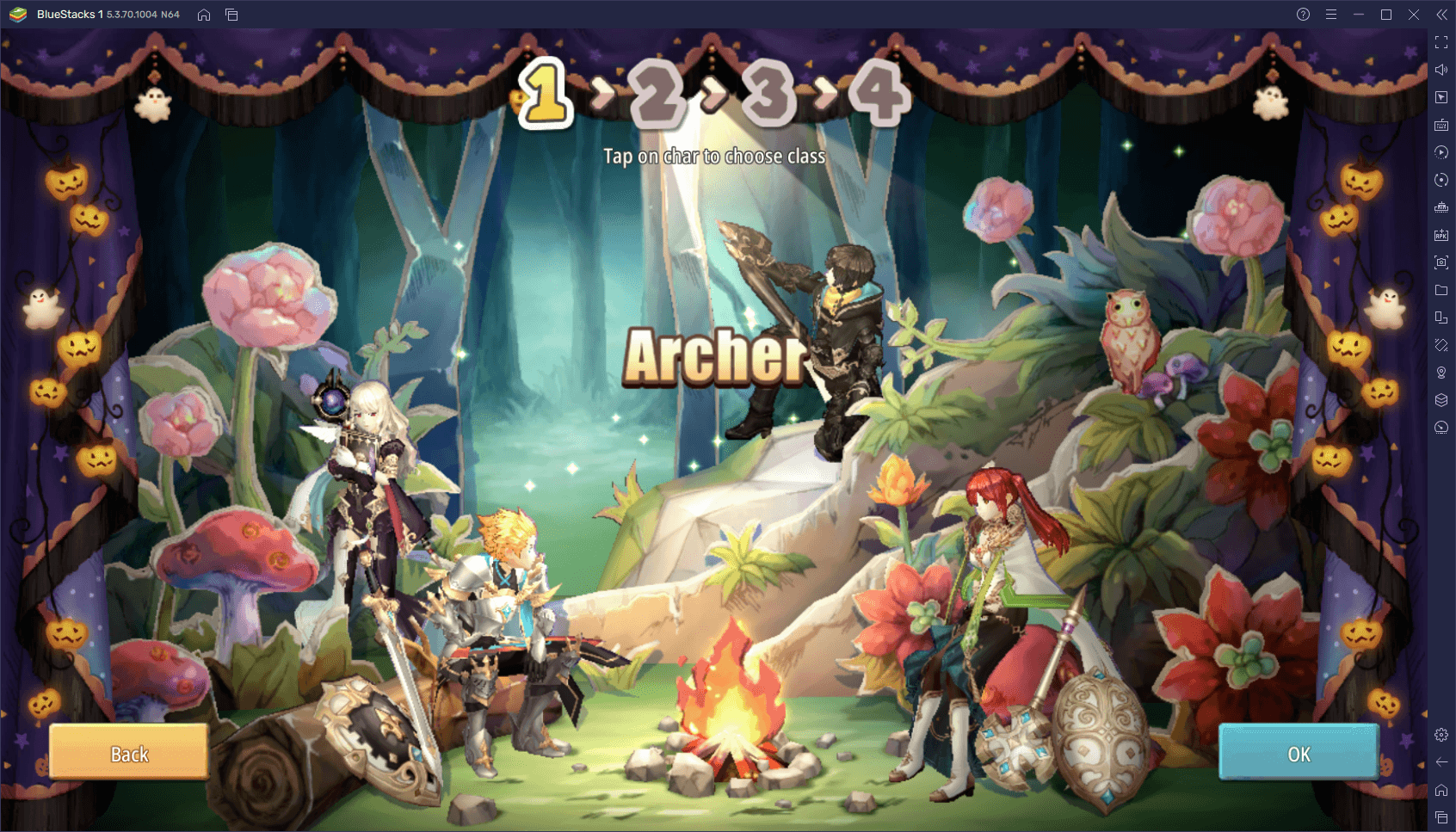 Granted, you could, in theory, create multiple characters to try out all the classes before beginning. However, this takes time and effort that you might not be able to spend on the game. If this is the case, you can use the BlueStacks Instance Manager to create multiple instances of our app player, and use them to access the game with several accounts simultaneously. And by having a different class in every instance, you can get a firsthand look at all of them, and eventually decide on a main.
You can open the Instance Manager at any moment by pressing Ctrl + Shift + 8. In this new screen, simply click on "New instance" to begin the creation process. Just repeat the steps in our installation guide for every instance, and you'll be able to create as many of these as you need. As long as your PC can handle it, you can play with all four Sprite Fantasia classes at the same time!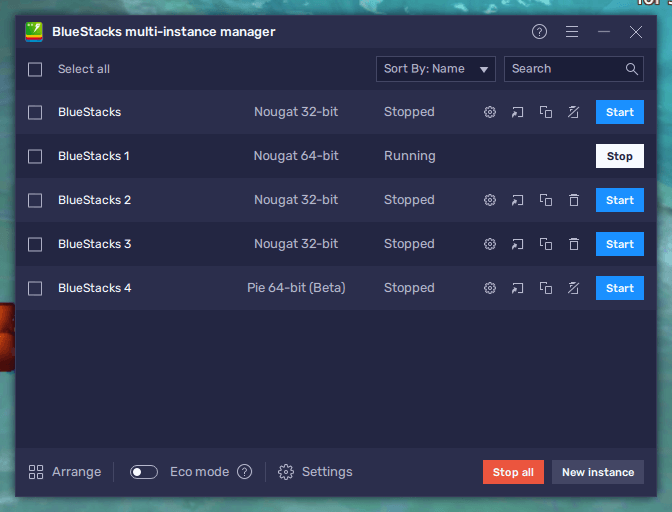 BlueStacks gives you all the tools you need in order to streamline your experience with Sprite Fantasia on PC. Feel free to leave us a comment in the section below if you have any concerns or questions.