Game Guides
Beginner's Guide to Playing Starlight Isle on PC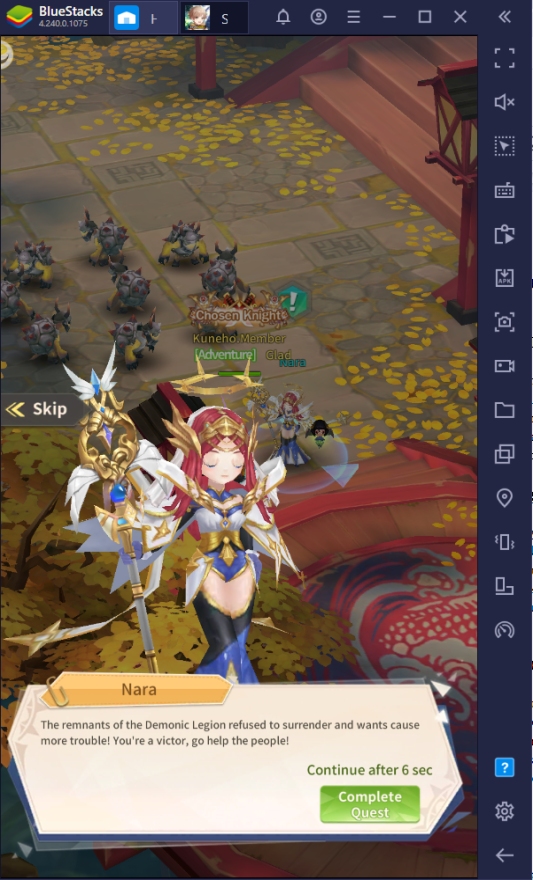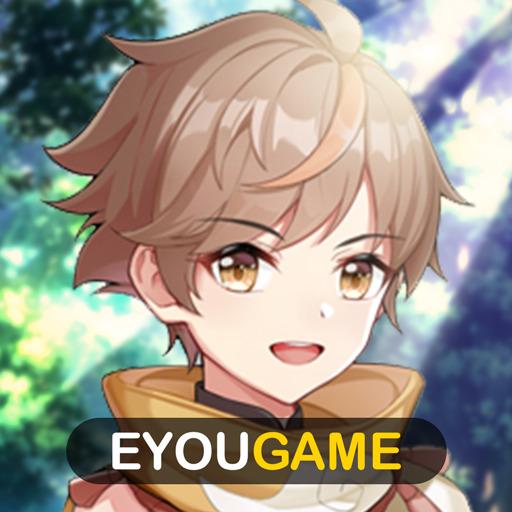 Starlight Isle lets people experience the joys of traditional MMORPGs on the mobile platform. Because mobile phones don't have the same functionalities as PCs, most of the user interface is crammed into the screen; this feature makes it quite difficult for new players to determine what they need to do. Players often miss out on important features that the tutorial system doesn't emphasize, leaving the player far behind in levels and combat power.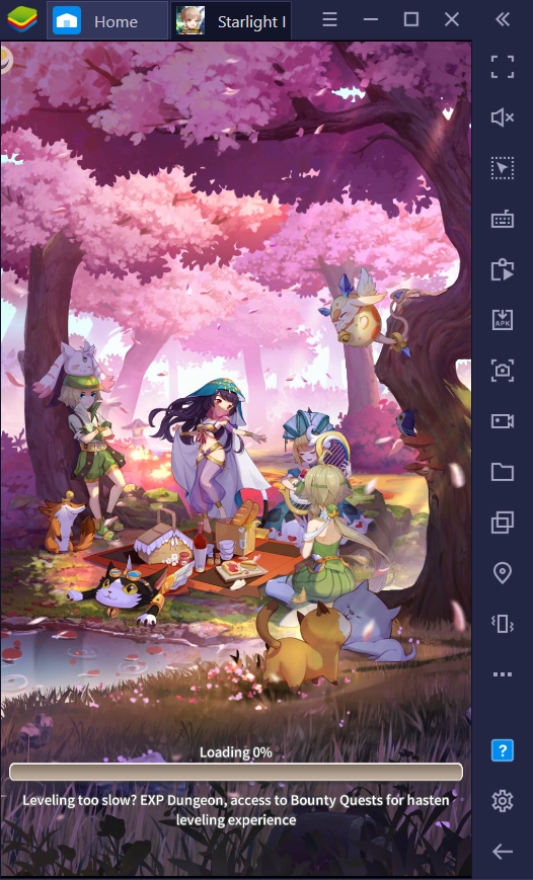 The best part about Starlight Isle is that it has tons of functions that help the player succeed in the environment. Advantages such as Raid Dungeons and EXP Dungeons that drop valuable loot are a few things that players can abuse to get ahead of their competitors in the game. This should help players jump to Level 200 within their first two days of playing. Unfortunately, it isn't that easy to learn what players need to do to get this far ahead quickly and efficiently.
Do Your Dailies
You can view your dailies on the Daily tab. This tab shows all the dungeons and bosses that you can challenge for limited times each day. Daily dungeons such as the EXP Dungeon and World Boss are highly valuable since they significantly boost the players' progress using the lowest amount of effort possible. Skipping out on your dailies means that you'll lose valuable experience and the chance to get a high-tier item from powerful bosses that are limited per day.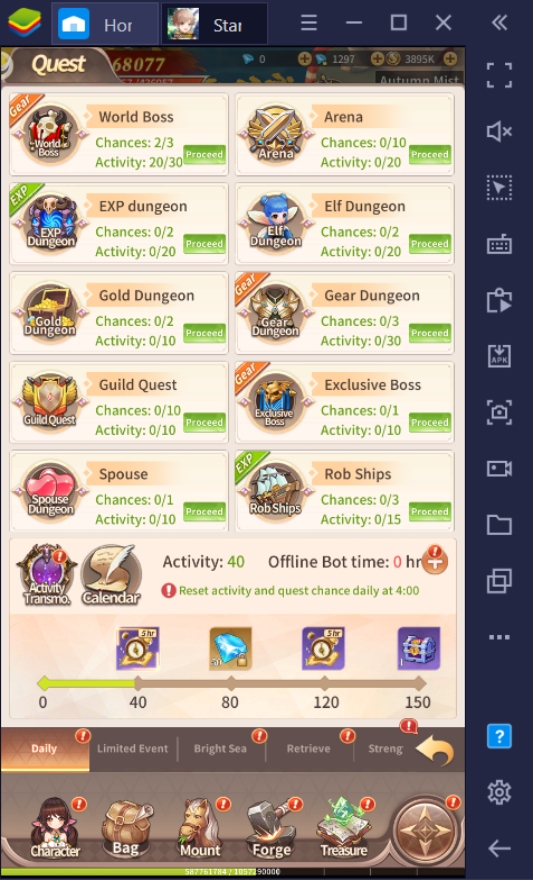 Grinding dailies may not be the most appealing activity to complete; essentially, you just leave your phone to play by itself for about an hour or so. However, players who use BlueStacks won't have this problem since they can leave the game running in the background using Eco Mode or the Multi-Instance for playing other games simultaneously. Don't let your phone do all the tedious grinding; switch to BlueStacks to enjoy a smoother time playing the game on your computer.
Perform Rebirths
Rebirths are the game's version of a class ascension. While nothing much changes after performing a rebirth, the stats that the rebirth will provide you are ridiculously high and so will help you clear difficult dungeons in the future. Rebirths aren't an easy task to carry out, so you might want to ramp up your Combat Power first before attempting to beat the final boss. You can do this by leveling up or upgrading your equipment to make your powerful gain more stats to raise CP.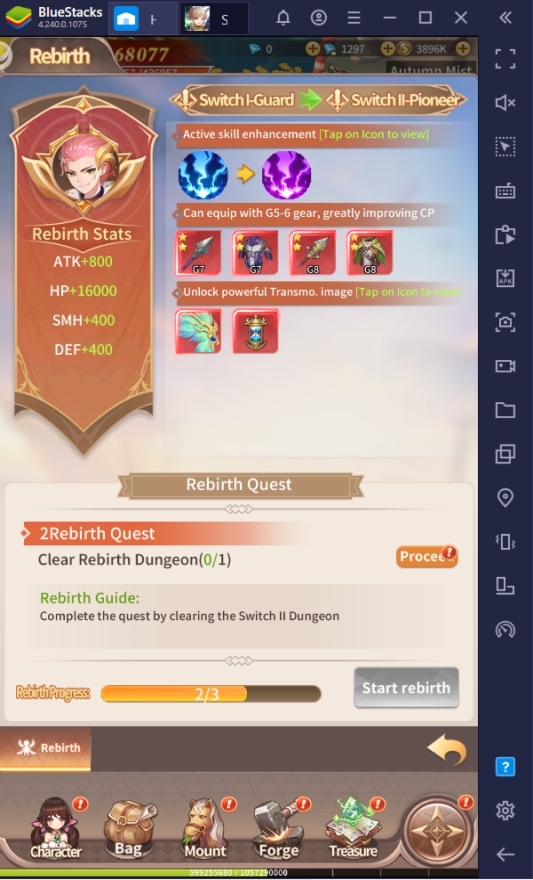 Upgrade Your Stuff
Players should aim to upgrade their equipment, mounts, companions, runes, and relics to maximize the amount of CP these items give. Players can get upgrade materials by doing dailies; they'll be overflowing with materials by the time they finish doing everything. Upgrading will cost a lot of gold as well, so budget your money by balancing your items' upgrades so that they won't get left behind. Newer items inherit upgrade bonuses, so don't be afraid to keep upgrading.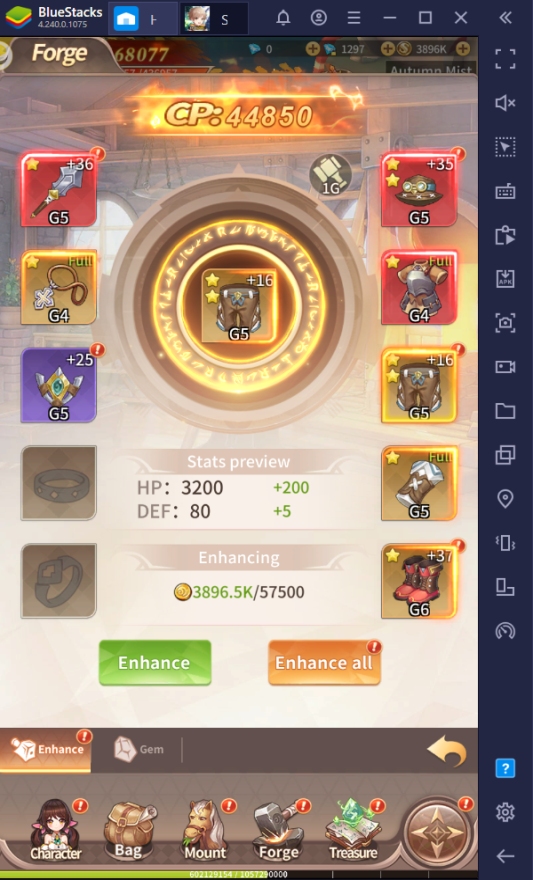 Check Your Tabs
There are so many buttons on the User Interface; with the story constantly pushing you to do one task or another, players might not find the time to explore all the available tabs on their screen. Take note that it's worth pausing your adventure to check out the different tabs on your screen. If you do this, you can check if there are rewards you can claim like free mounts, costumes, or even upgrade materials to help you progress faster in the game without having to farm so hard.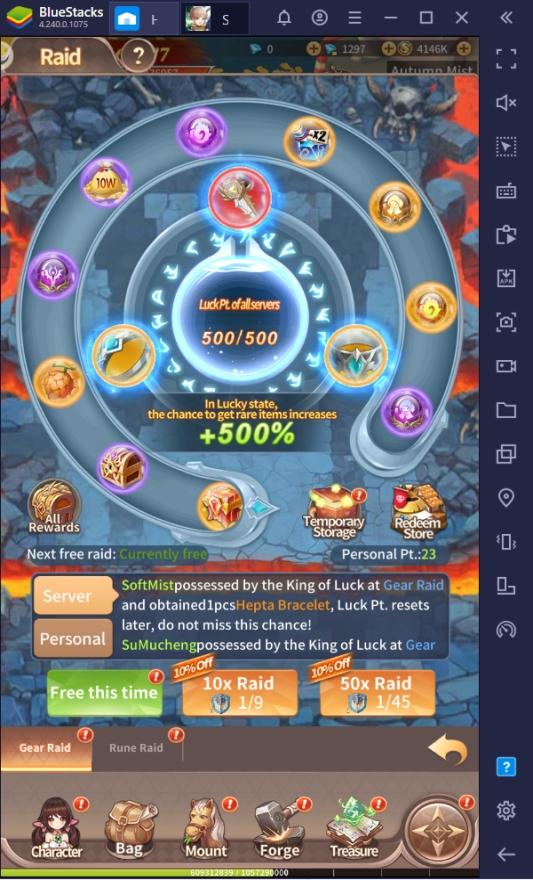 Scroll Through the Quests List
If you haven't discovered that you can scroll it down, the Quest list often only shows the main quests and two other sub-quests. This quest list will include multiple quests such as the Rebirth Quest and skill upgrade quests; the latter will significantly upgrade your combat capabilities and make it easier to take on tougher bosses. This list will also give you a guide to follow so that you don't get too confused about what you need to do in the game after completing your daily quests.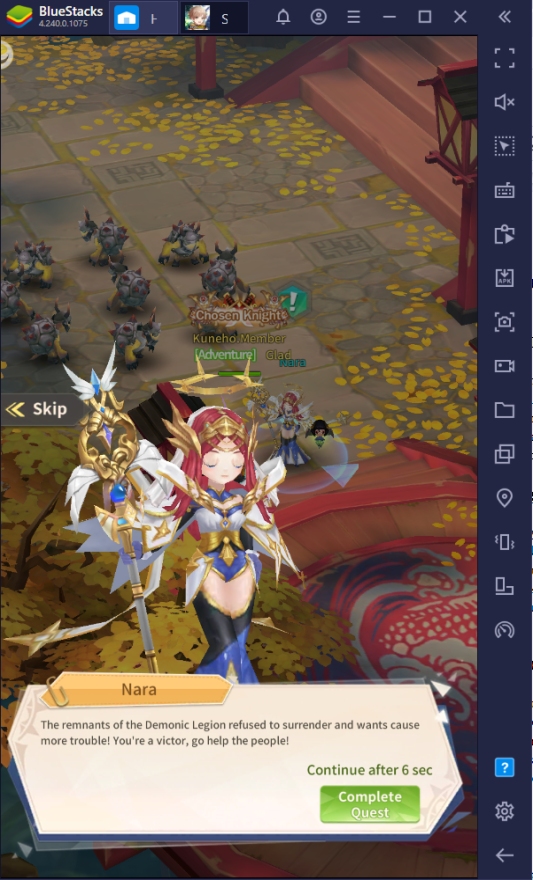 Devour and Dismantle
You'll start to notice during quests that useless, weak items start to pile up in your inventory and leave you with little space for new loot. Don't let this loot crowd your inventory space, as it might cause you to miss out on valuable loot in the future. Devour equipment that you don't need, and only leave behind items you'll use in the future. Do this with your runes as well using the Dismantle feature to get rune experience; this will give you Rune EXP to use for upgrading other runes.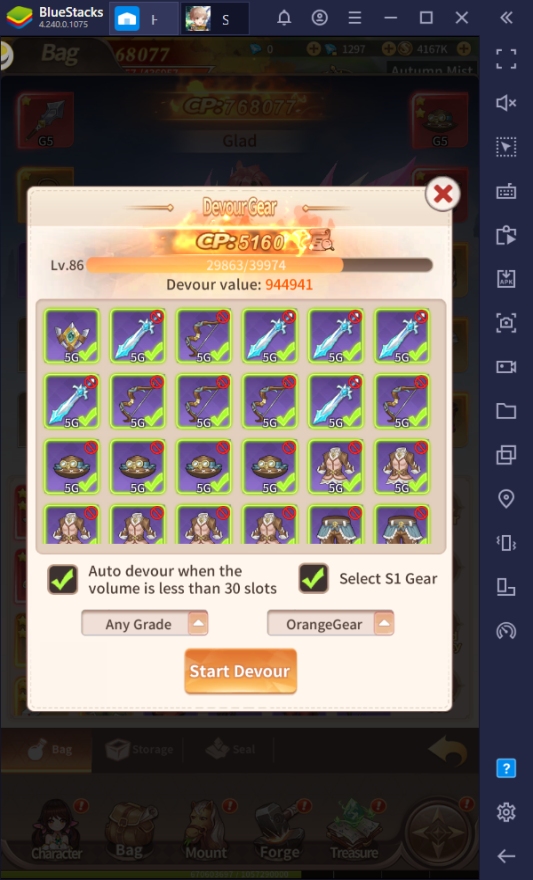 Join a Guild
Join a guild as soon as possible so that you can enjoy a wide array of benefits like gift packs and guild guardians. You'll also be able to join Guild Dungeons, which will drop some powerful equipment and materials. You can interact with your guildmates too so that they can help you clear difficult dungeons easily. There are even certain milestones that you need to accomplish as a guild, which will reward every member of your guild even without actively participating.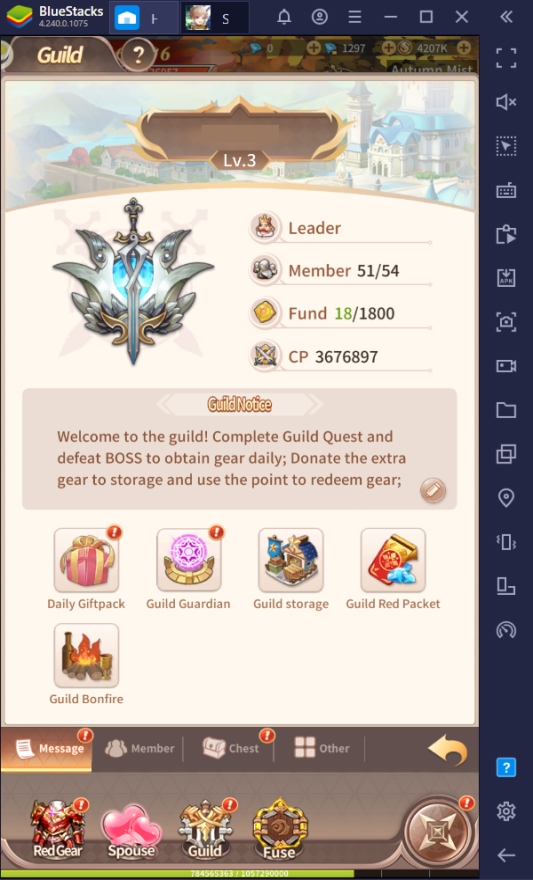 Enjoy the Wonderful RPG Experience
Starlight Isle lets you re-experience playing MMORPGs as they were when they were at their peak. The creative storyline and action-packed combat system let the players take on a masterfully created game. MMORPG fans will surely appreciate the different features which are now popularized in modern games. When you've reached a high enough CP rating, it's time for you to play competitively and take on other players and other guilds using the game's PvP system.
The game may seem like it's an easy auto-play game initially, but as you progress further into the game, you'll notice that mobs and bosses become increasingly difficult to kill. Players will need to invest a bit of focus and think about factors like rune choices and item forging. With so many things to keep in mind, it might prove difficult to play the game. However, with BlueStacks providing you with so many useful features, you're already on the path to success!