Game Guides
Starlight Isle on PC – Fastest Way to Raise Your Combat Power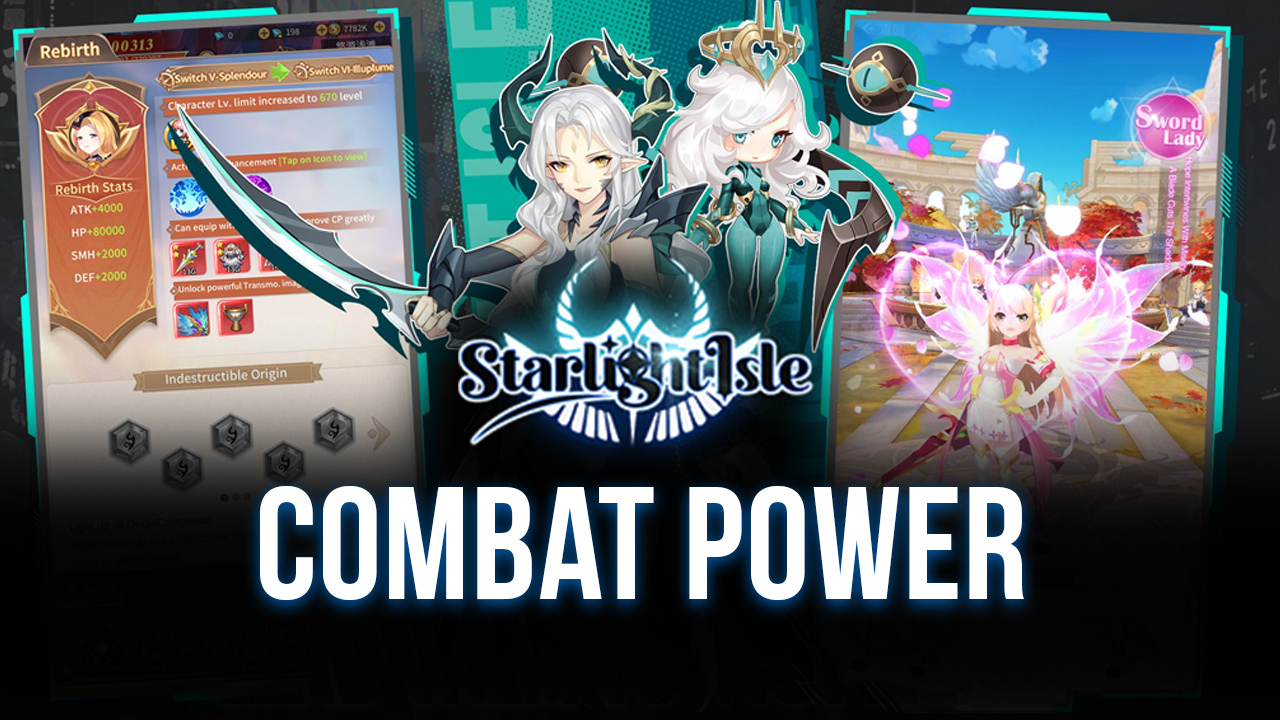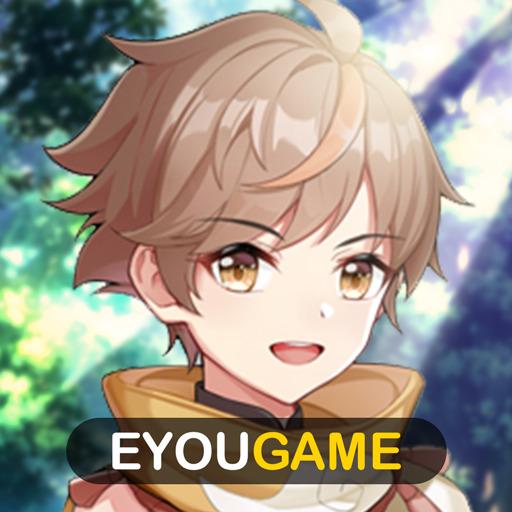 Starlight Isle might seem like a breeze in earlier stages where you can just steamroll the world mobs without even lifting a finger; after a while, though, the enemies you face become increasingly stronger. To fight these monsters without dying, you'll need to increase your total combat power and increase your character's capability to fight. Raising your combat power is a prerequisite to succeeding in the game in the long-term and when you decide to join a guild.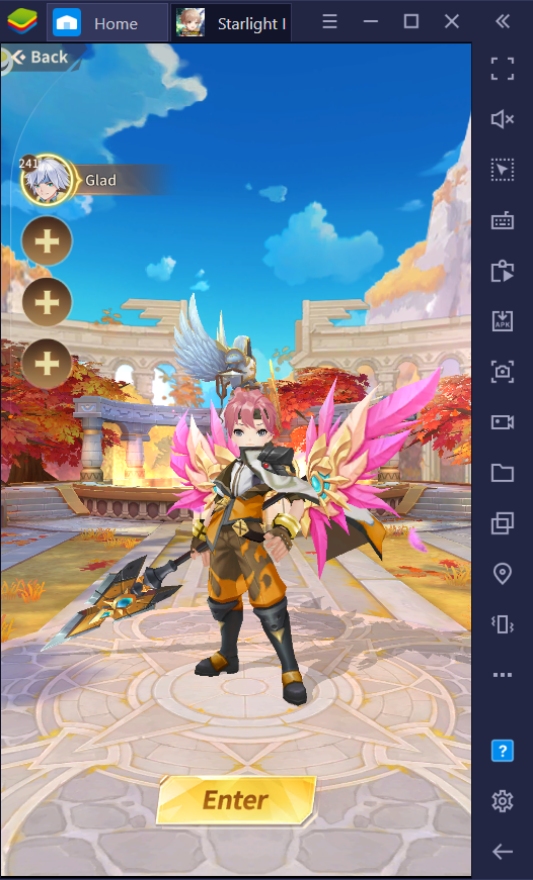 Combat Power is the rating that the system applies after calculating the average value of your stats. This means that the higher your combat power is, the stronger your character becomes when fighting monsters or other players. Character levels often lead people to the misconception that their characters are strong just because they have a higher level than a boss or dungeon. Players can die to lower-level bosses if they don't have enough combat power to face them.
Raising Your Combat Power
Raising your combat power isn't simply leveling up your character to a ridiculous amount. While getting higher levels increases your CP by a small amount, there are better ways to upgrade your current CP that are easier to achieve and offer larger rewards. Combat power allows you to challenge more bosses and complete rebirths with ease. By completing these tasks every day, you can have a combat power level that's twice the value of most players in your level bracket.
Upgrade Your Gear
Upgrading your gear is arguably the easiest way to get massive amounts of CP. Try to collect higher-tier gear and upgrade them by using the Forge. This costs huge amounts of gold, but the expensive cost is well worth the amount you are getting back in terms of CP. Don't worry too much about upgrading your items even if you're at a low level since new items inherit the upgrades of the items you are replacing them with. This system makes it worthwhile to zero out your gold early on.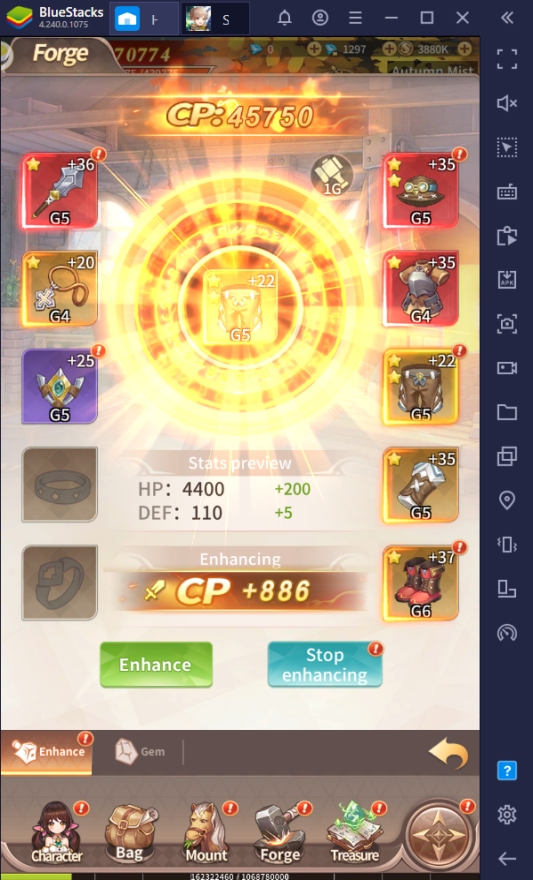 Attempting the Gold Dungeon will give you all the necessary funds you'll require to regularly upgrade your gear. Gear Dungeons are a great way to farm for equipment that is higher in rarity and give off more efficient stats, depending on the character you're using. Use the party function to look for allies to accompany you in dungeons so that you can clear them faster. Ensure to clear these dungeons daily so that you won't lag behind in loot and rewards.
Mounts and Companions
The Mount and Fairy tab aren't the biggest sources of CP but can give you easy access to a decent amount of combat power, regardless. Mounts can be upgraded using mount fruits, which you can get by completing various dungeons or quests. This means that you'll generally get a ton of fruits just by playing the game and doing your dailies. You can also upgrade your Fairy by farming for Soul Gems in the Elf Dungeon, which you can attempt twice per day.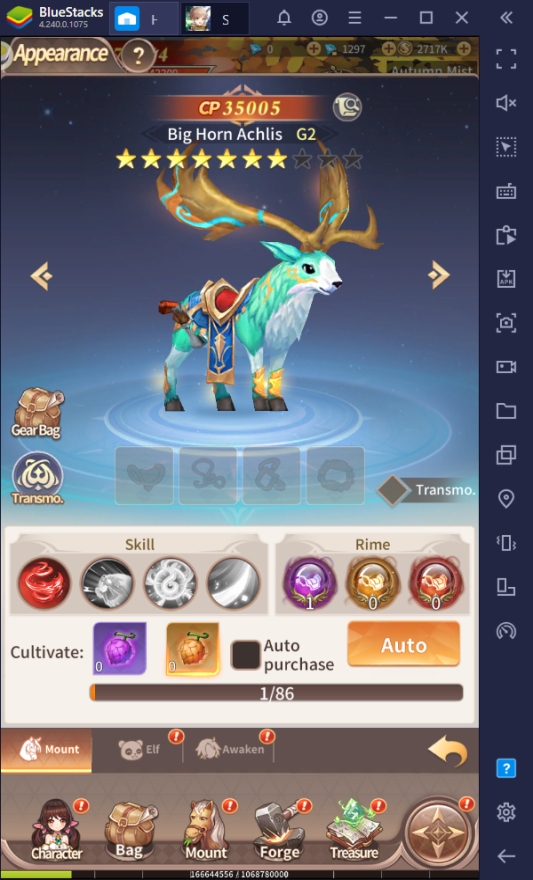 Wings, Relics, and Arms
Wings, Relics, and Arms are generally the same as Mounts and Companions. You can upgrade them to give you a massive boost of CP. Materials for these items can be gained through the completion of various dungeons or quests. It's not as easy to upgrade as other elements, but they give a significant amount of CP and stats. You can also gain some skins or aesthetics that will improve how your character looks and give off a more fun appearance for your character.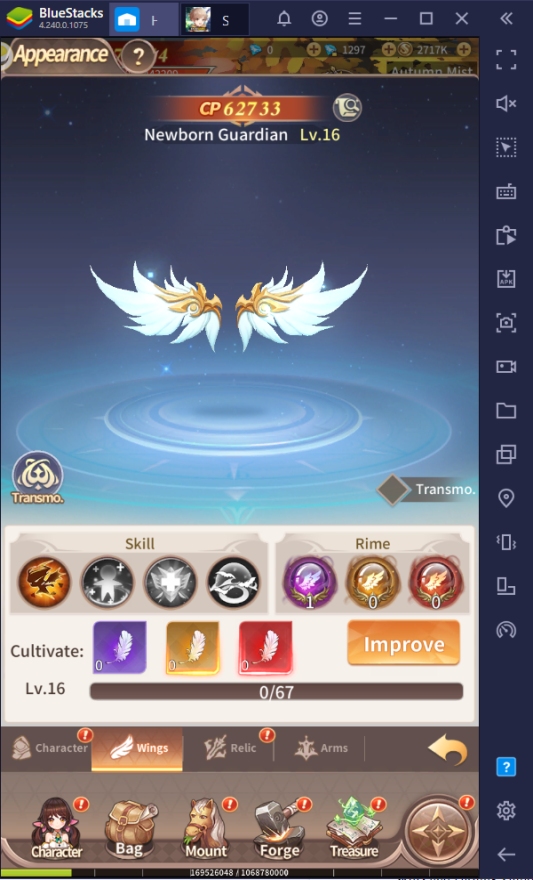 Rebirth
The rebirth is a great way to boost your CP since it offers multiple stats all at once. Unfortunately, to even attempt a rebirth requires you to have a certain amount of CP in the first place. Try to do the other methods first before attempting a rebirth since the bosses in this chain quest are extremely difficult to challenge. This is the ultimate border between your character and other players' character, as only the strongest can complete this challenge to proceed to the top of the rankings.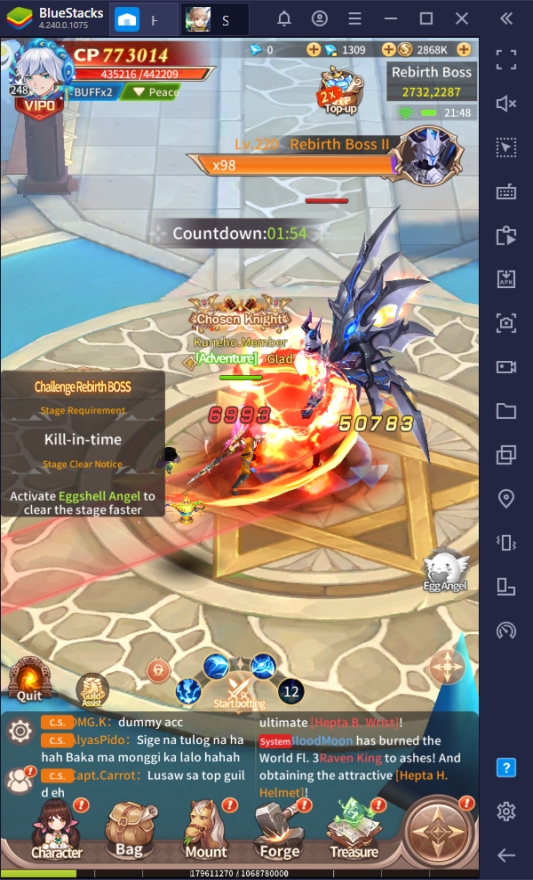 Runes
Runes are another good source of CP, but upgrading these runes can be significantly more challenging since the resource you need for this upgrade can only be farmed up to a certain limit. To farm Rune EXP, you'll need to dismantle existing runes. Runes can be gained initially by challenging the Rune Dungeon. In this dungeon, you'll be climbing a tower with a boss on each floor. Once you clear a floor, you can't challenge it again, so be careful about deciding which runes you want to upgrade for your character.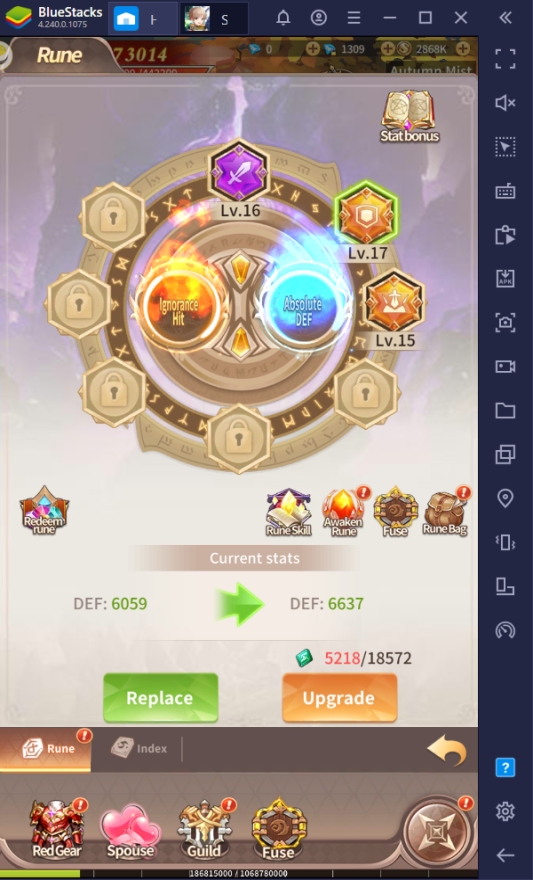 Guild Skills
Guild Skills are available when you join a guild. While you are in a guild, you can unlock or upgrade guild skills, which will reward you with a huge amount of CP. Depending on your guild's level, you can unlock more skills and earn more Guild Tokens; such tokens are the currency needed to upgrade skills. Try to join powerful guilds so that you'll have a smoother time upgrading your skills and earning Guild Tokens. Sometimes guilds will have CP requirements, but as long as you reach the 500,000 mark, you'll be able to join any guild you want.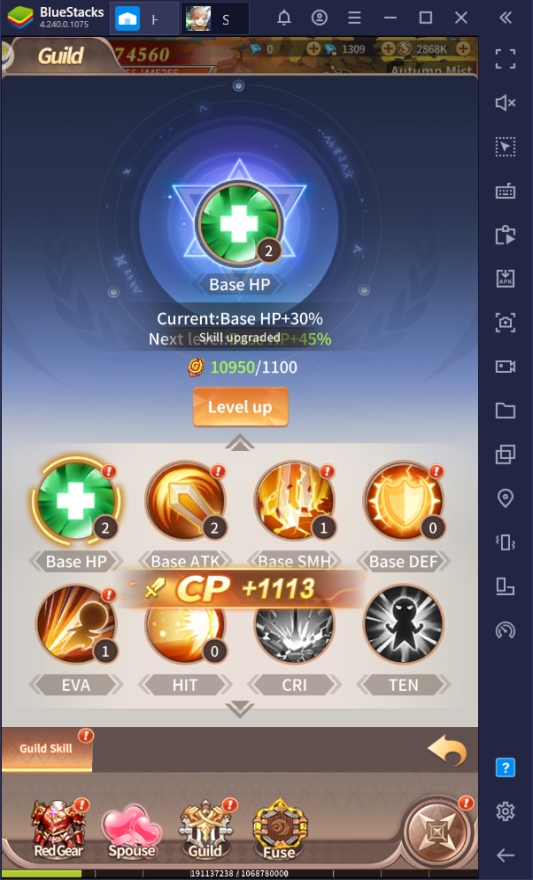 Become the Most Powerful Player in the Server
One tip for players who want to be the most powerful player in a server is to join the most recently-formed server so that they won't be competing with players who have had a significant head start. There's nothing wrong with taking the time to play the game at a casual pace. However, for players who want a little extra spice to their gameplay, they might need a solid goal.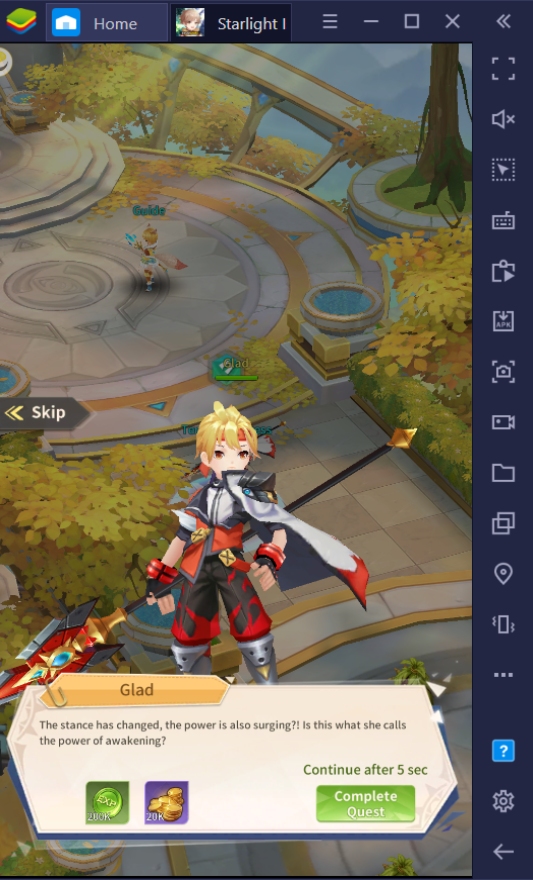 Becoming the most powerful player on the server is no joke. It requires hard work, patience, and all the advantages you can get. Luckily, BlueStacks offers a variety of features that players can enjoy to get ahead of the competition. Never lag behind the rest of the competition again with a powerful friend at your side!