Game Guides
Mobile Game Modding - How to Mod State of Survival With BlueStacks X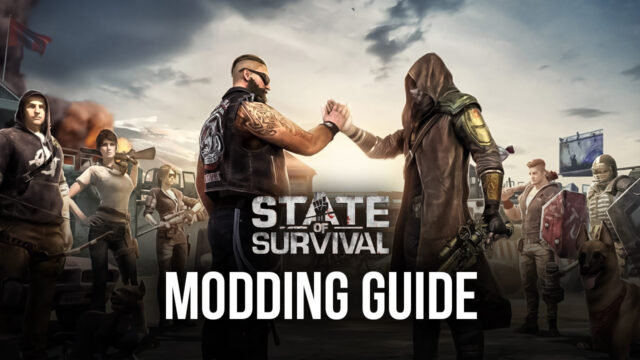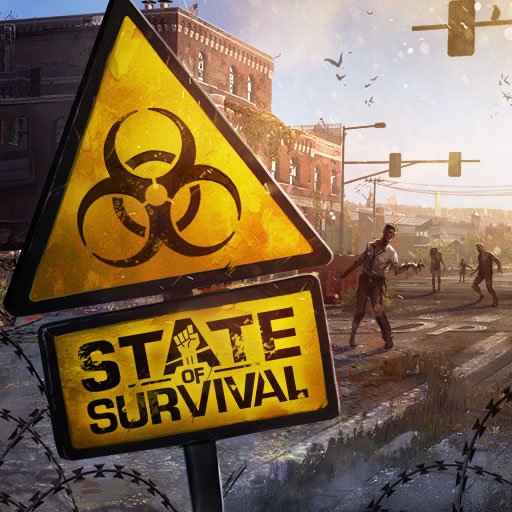 Mobile Game Modding is here to facilitate creating modded versions of popular mobile games like State of Survival, allowing users to freely customize several of their screens with unique effects, filters, and other fun and creative elements. The new MGM platform in BlueStacks X is bringing the Creator Studio and Creator Hub offerings, the former giving users all the tools needed to mod their games, and the latter letting everyone browse a wide variety of user-made mods that they can download and try out with just a few clicks.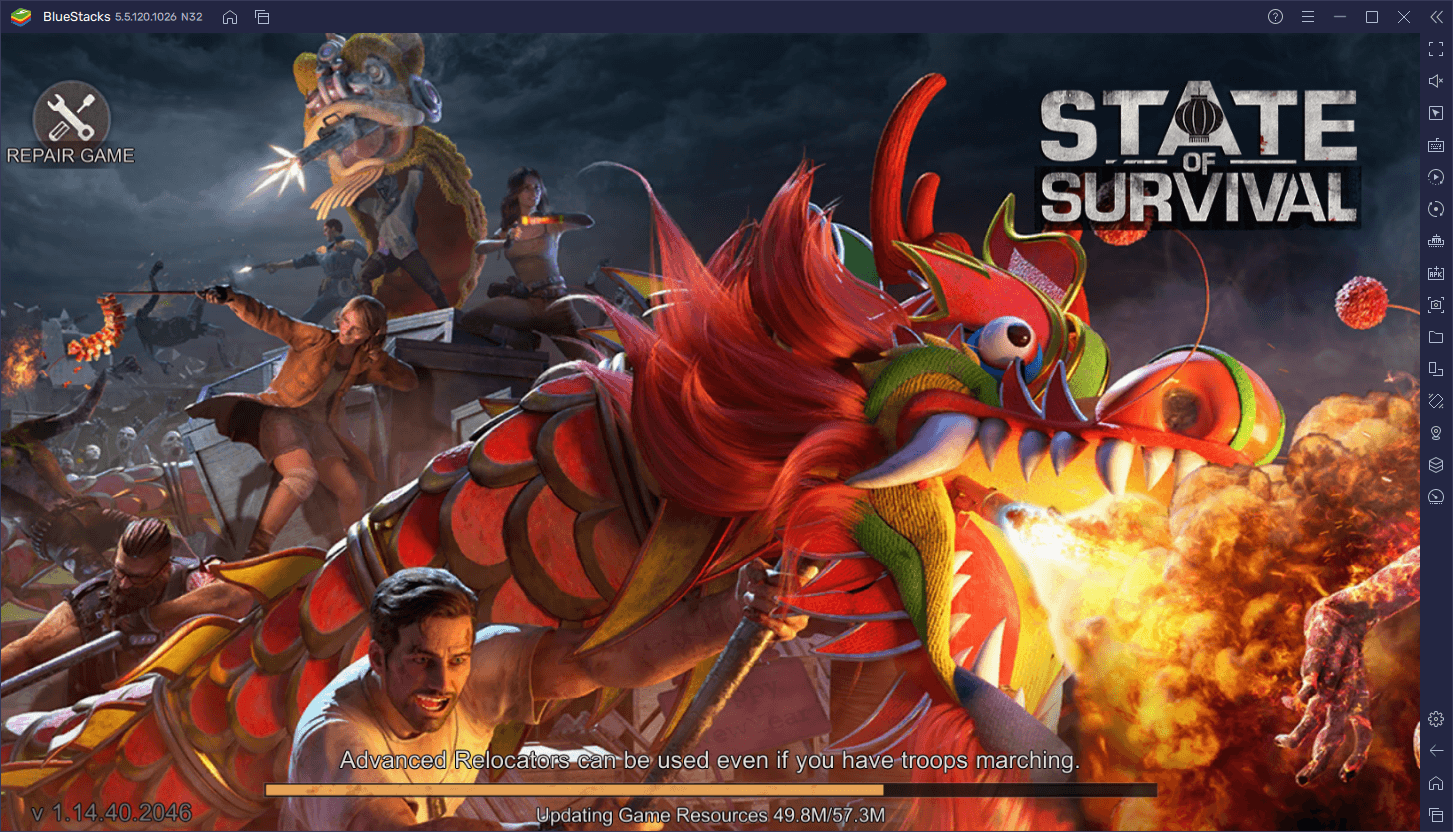 State of Survival is a strategy conquest mobile game with a long trajectory. Released originally in 2019 by Kings Group, this game aimed to give the conquest genre a unique spin by setting it in a zombie apocalypse scenario. In this sense, the players would need to develop their own settlements by building structures, as well as grow their armies by training new troops, in order to defeat the encroaching undead horde, and slowly expand their territory by cleansing areas of the infected. Moreover, SoS offers a unique game mode called the "Explorer Trail" that consists of countless levels that the players must explore using only their hero characters, and which offers a real-time combat system when engaging against the undead.
State of Survival has lots of different things to see and elements to interact with. However, even with all its content, there aren't any options to customize the visuals, other than adjusting the frame rate. Luckily, with BlueStacks and MGM, we can easily mod the game and add our own unique touches to several of the game's screens. In this sense, whenever certain conditions are met, we can see our own visual and sound effects pop up on the screen, giving the game a unique look and feel.
MGM lets users essentially create infinite modded versions of State of Survival, each with specific effects and filters to fit the author's preferences. And the best part is that modding games on BlueStacks X is very easy.
How to Mod State of Survival With MGM
Modding your favorite mobiles games is simple and takes only four steps:
Go to the Creator Studio in BlueStacks X by clicking on the wand icon to the left; highlight State of Survival and click on "Create a Mod" to start modding.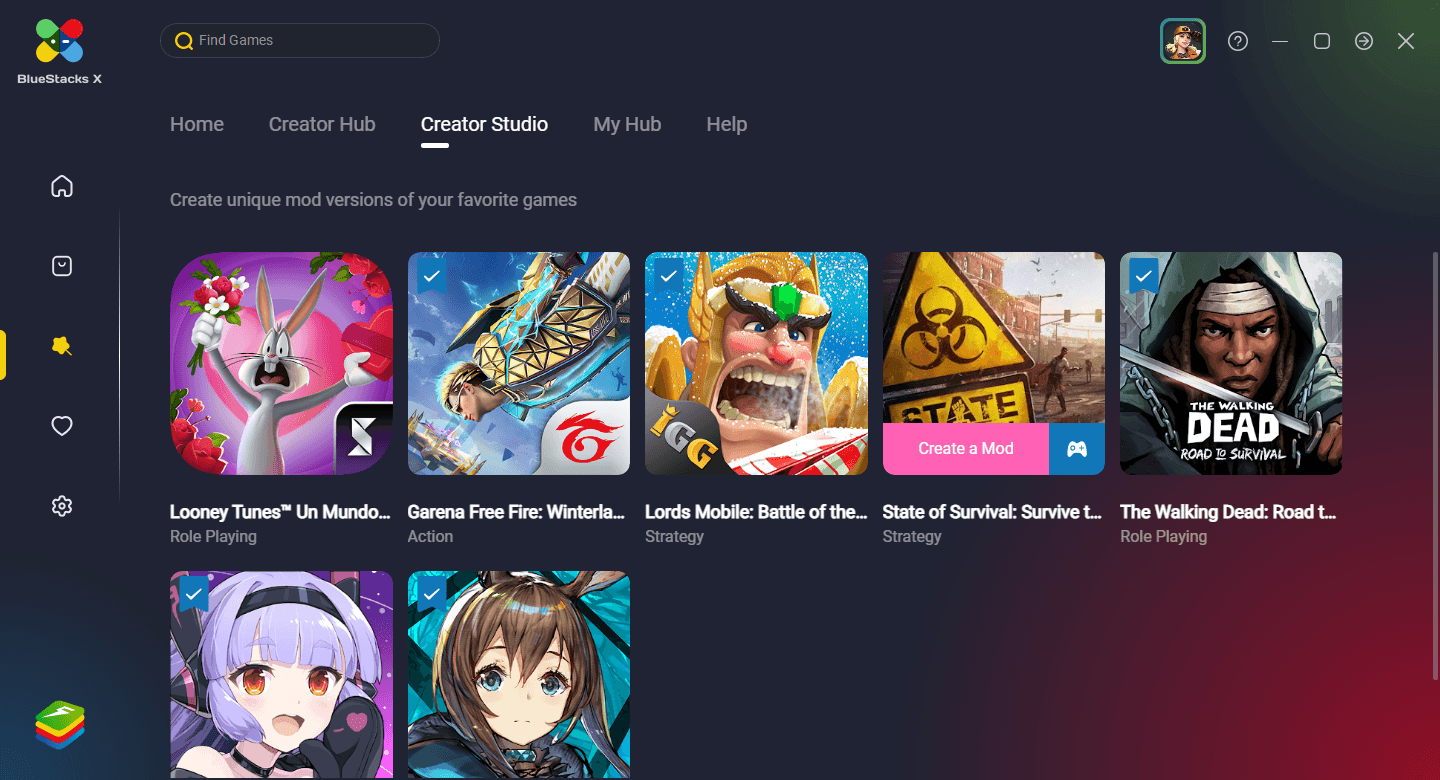 Start by choosing the screens you want to tweak, on the upper left, and then choose the special effects you want to add. Click "Save" once you're done. Additionally, you can also go to "Filters" if you want to tweak the colors of the game. Remember to click "Save" once you're done.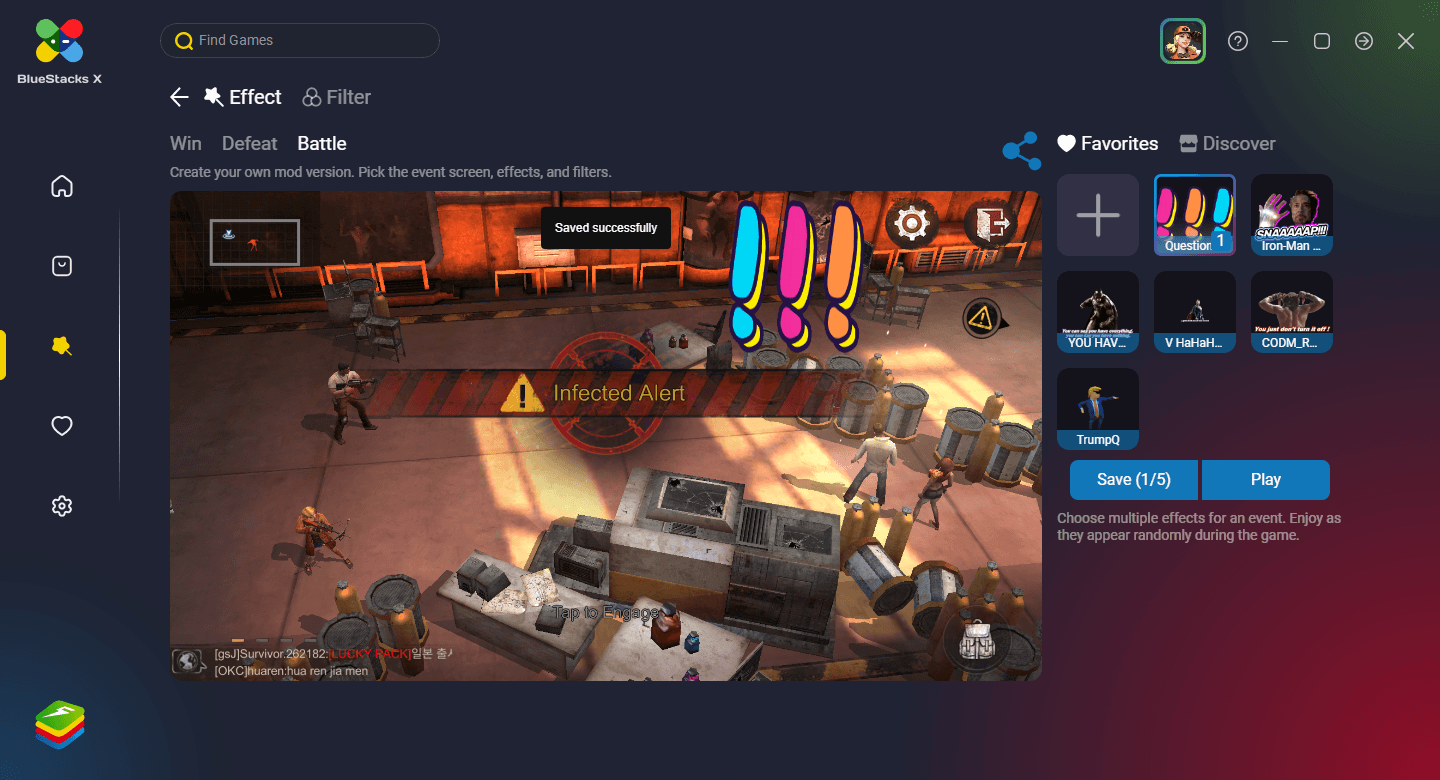 To add your own custom effects, or import new ones from Giphy, you can also click on the "+" button when choosing your effects. This will open a screen with two options: You can either add GIFs directly from your PC, or search for them on Giphy. After you've found or uploaded your new GIF, click on "Confirm" to add it. You can also add sound bits in the form of MP3 or WAV files, that will play alongside your GIF when they appear in-game, by uploading them directly from your PC, in the "Sounds" section.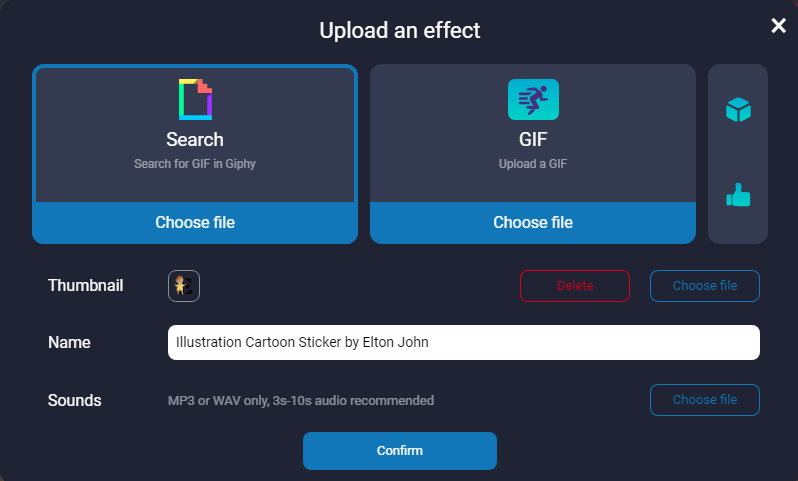 To play the game with your changes, click on "Play", and in a few seconds, your game will load in a separate BlueStacks window.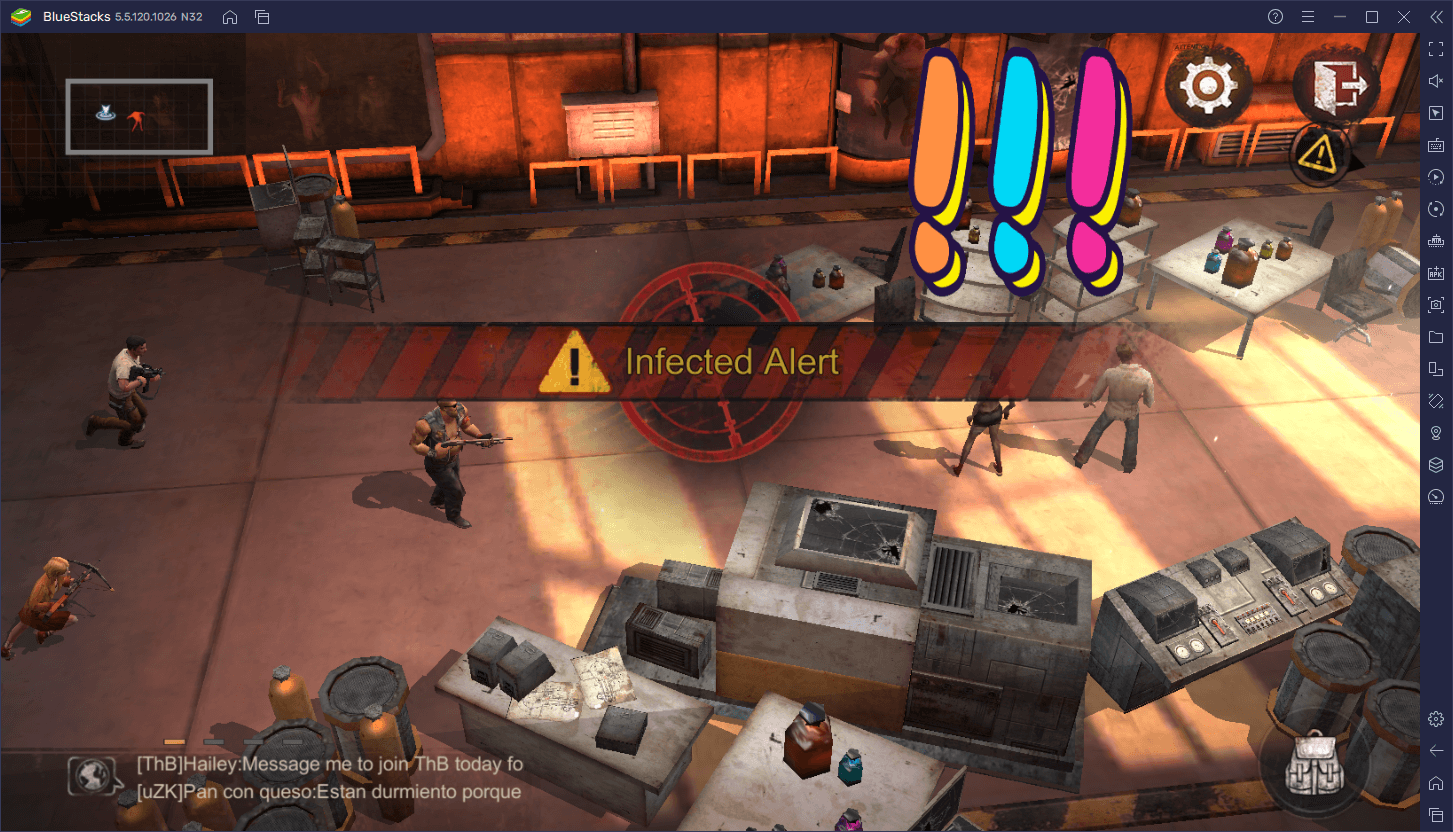 Other than creating and playing your own mods, you can also share your creations with the world by clicking on the "Share" button instead of "Play" on step 3. Moreover, through the Creator Hub, you can browse countless other mods from other players, and even download and try them on your end.
We'd love to hear your thoughts on MGM in BlueStacks X, so please feel free to leave us a comment in the section below!