Game Guides
Sword Master Story Beginner's Guide – The Best Tips and Strategies for Getting Started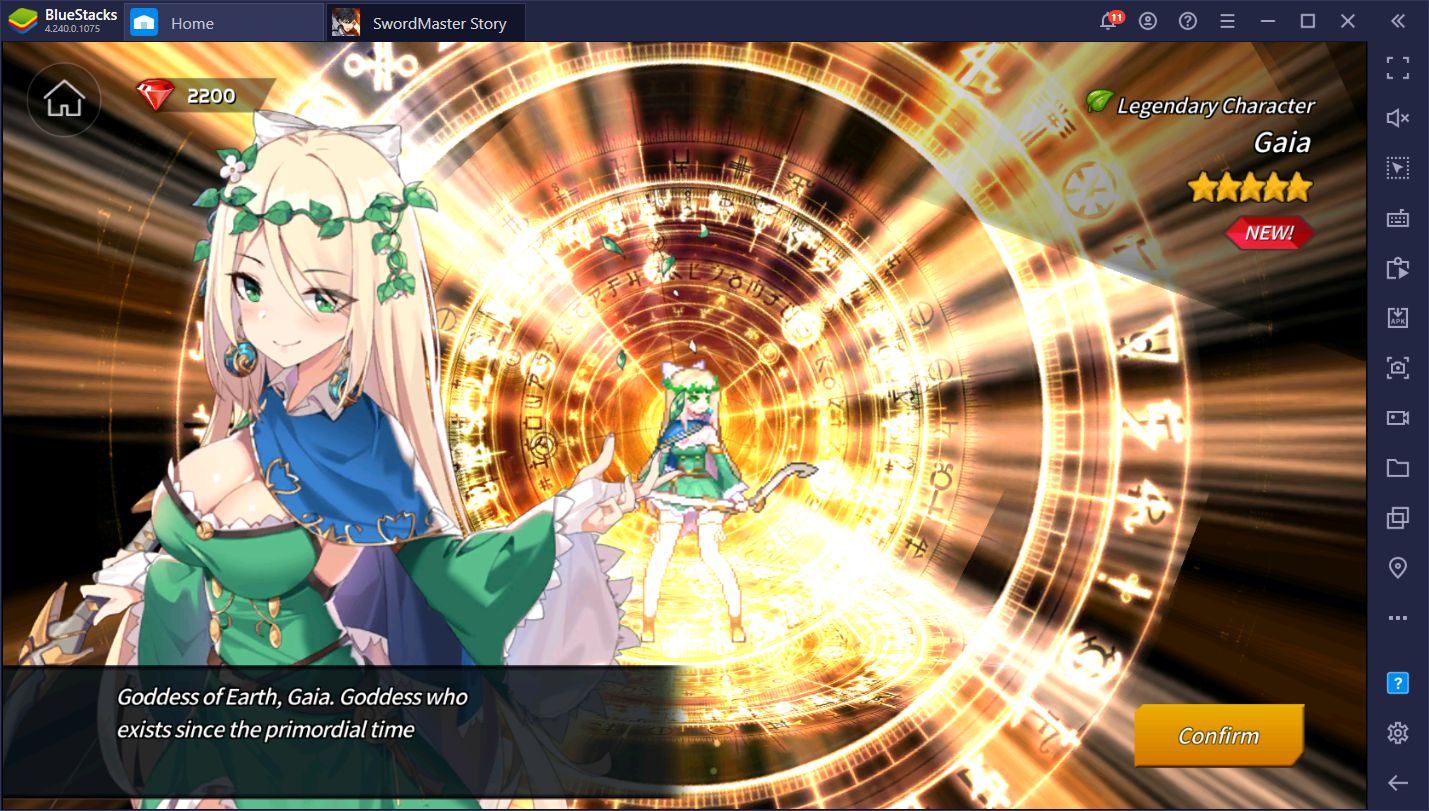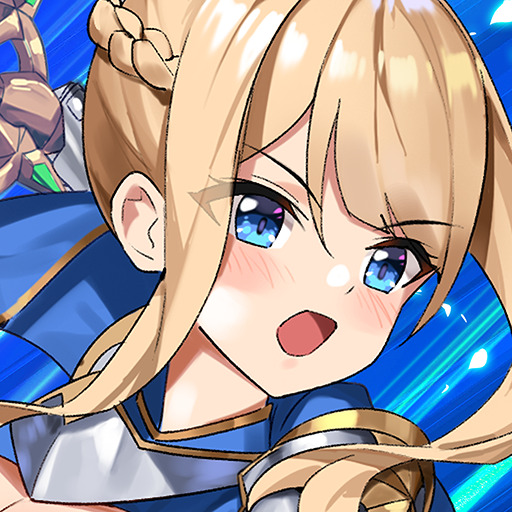 The new Sword Master Story is definitely a looker. It features some of the best pixel graphics and animations we've seen in recent times. However, graphics aside, it's also a very interesting game, featuring some of the usual mechanics we've seen in the gacha RPG genre, including numerous different characters to unlock and upgrade, as well as a focus on auto-combat and auto-farming. Get the most from your experience Sword Master Story on PC.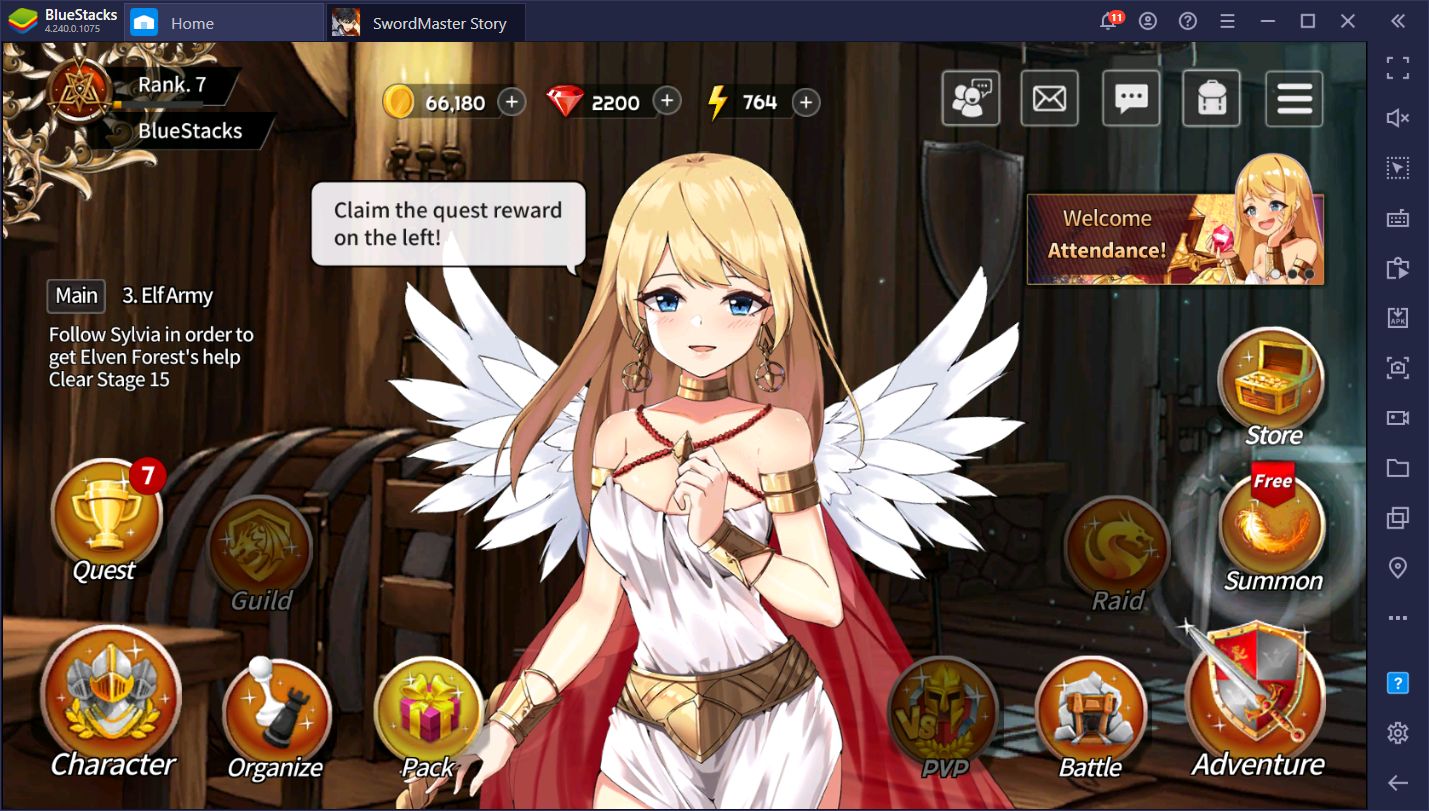 Unlike other gacha games, the battles in this Sword Master Story are fast and chaotic from the very beginning, with your characters cutting through the enemy swiftly and without remorse. This presentation can make the game seem more hectic than what it actually is. However, this doesn't mean that it doesn't have its learning curve and plenty of things you need to keep in mind while playing. For this reason, we decided to write a beginner's guide with the three most important tips and tricks that will help you to get started on the right foot.
Reroll to Unlock the Best Heroes
Sword Master Story is, first and foremost, a gacha game. This means that it has lots of different characters that you can unlock, each of which have their own unique stats, skills, and roles in combat. Considering the automated design of the game's combat system, as well as the speed of every battle, preparing your team for the fight is often as important as your performance in the field.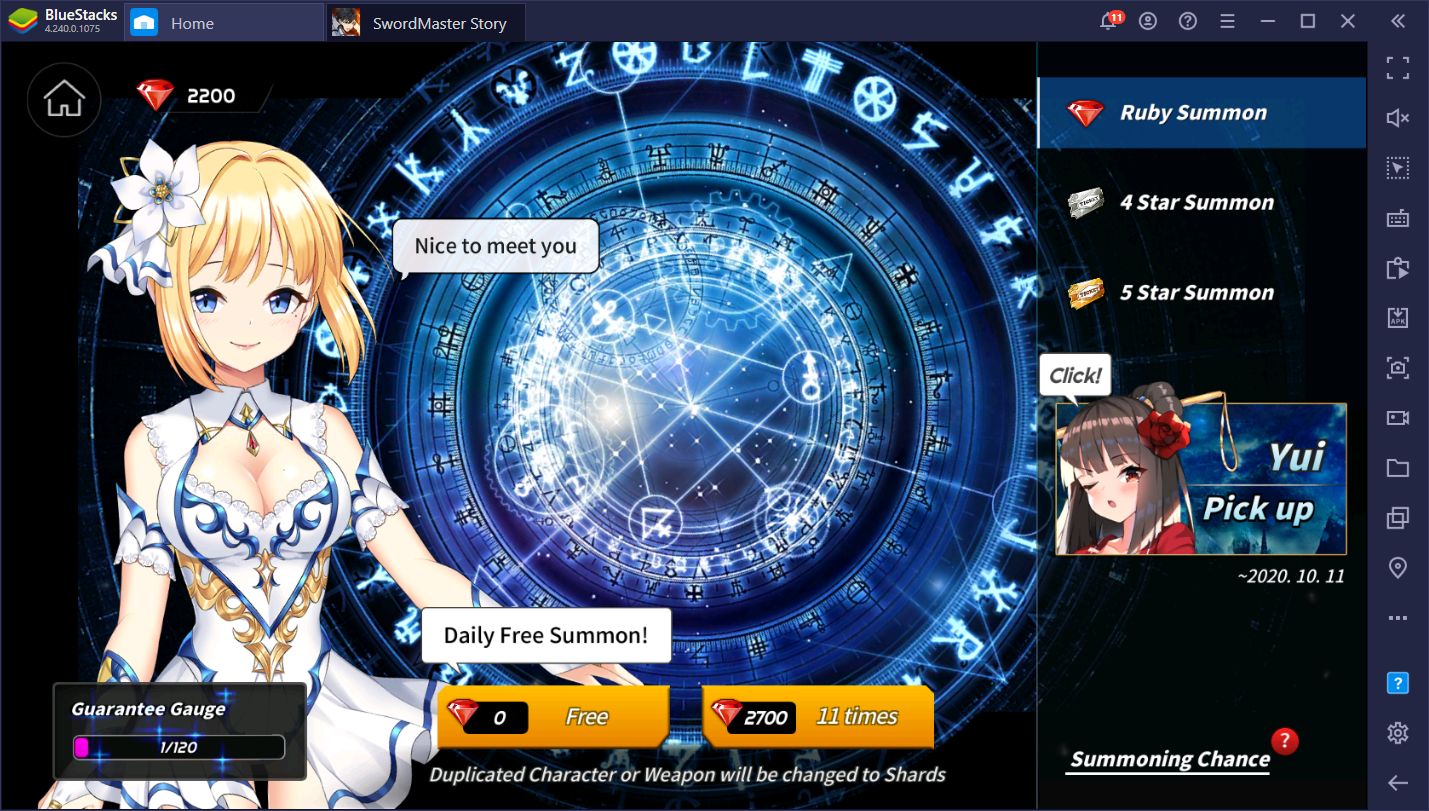 Summoning the best characters is often the most important part of preparing for battle since, the stronger your heroes, the easier it'll be to progress through the story, and the less babysitting they'll need when using the auto-battle system. This is the reason why many players like to reroll before starting to play in earnest; getting one or two good characters from the very beginning can carry you all the way to the endgame.
Luckily, rerolling in Sword Master Story is quite simple, and you can do it by following these steps:
Start a new game and login as a guest.
Finish the tutorial and perform your first free summoning.
(Optional) The new players are currently getting a free 5* summon ticket to commemorate the game's launch. Remember to check your mailbox to get the ticket and use it to perform a 5* summon.
If you're not happy with the results, simply go to the app page in the Android settings menu, delete the game's data, and launch the game again repeating steps 1-3 until you get a good character or two.
Once you manage to get a top tier character, remember to link your account with Google Play to save your data.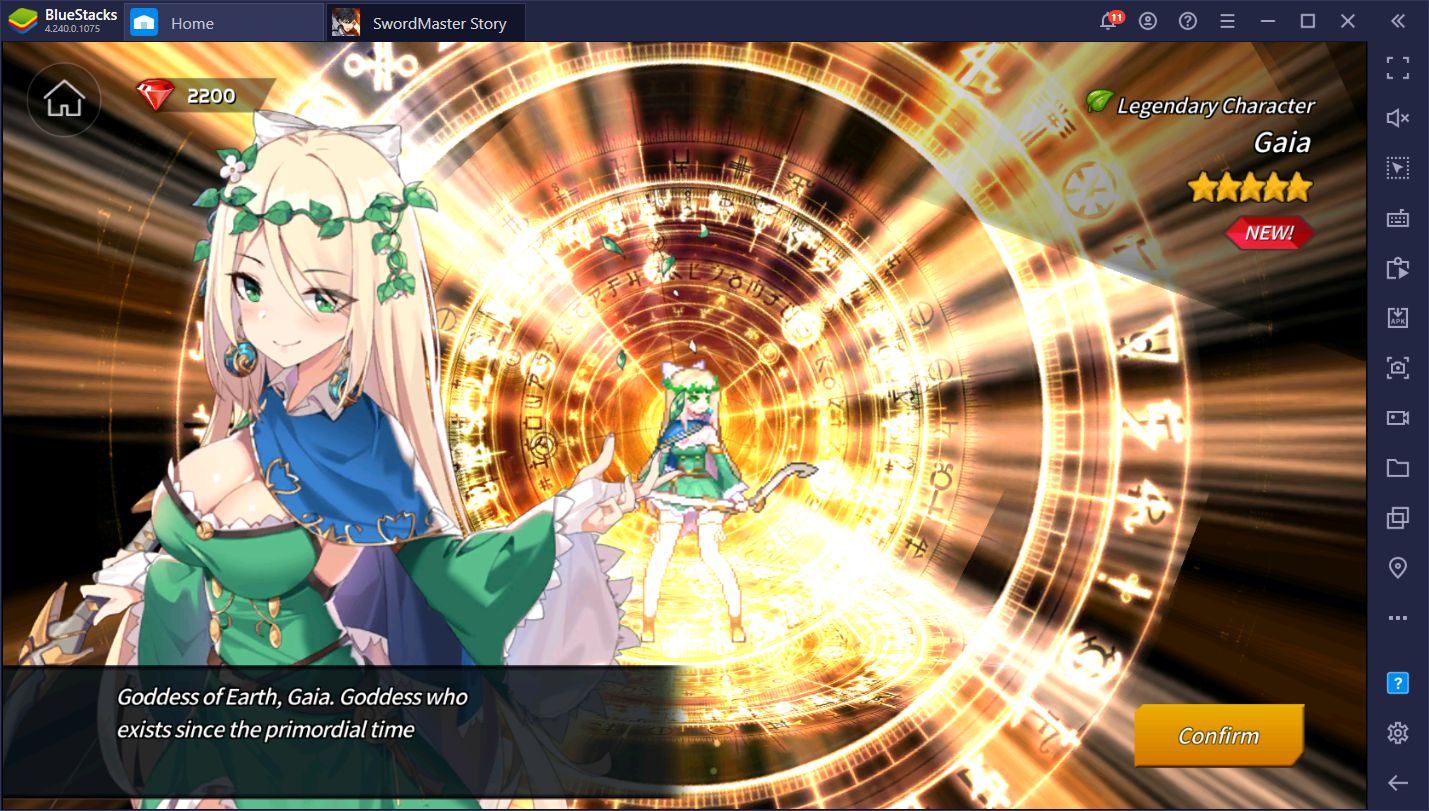 To get better results, you can also grind until you have 2,700 rubies and use it to perform an 11x summoning every run, though this will extend the length of every reroll attempt considerably. Alternatively, you can use these awesome promo codes to score some free rubies and use them to summon more characters every run:
thxapple – 300 rubies. Expires on 10/31/2020.
thenwork – 200 rubies. Expires on 10/17/2020.
workharder – 200 rubies. Expires on 10/16/2020.
midnight – 200 rubies. Expires on 10/15/2020.
herewego – 500 rubies. Expires on 10/15/2020.
cheerup – 200 rubies. Expires on 10/14/2020.
Other interesting promo codes include:
ruok, playhard, scary, server – 500 stamina each.
swordmaster – 4* summon ticket, and various useful goodies.
By using these promo codes, and completing a few challenges, you'll be easily able to get 2,700 and perform those 11x summons on every rerolling attempt. And while inputting the codes manually can be quite painful, remember that you can always create a macro with the BlueStacks Macro Recorder to completely automate this process on every run.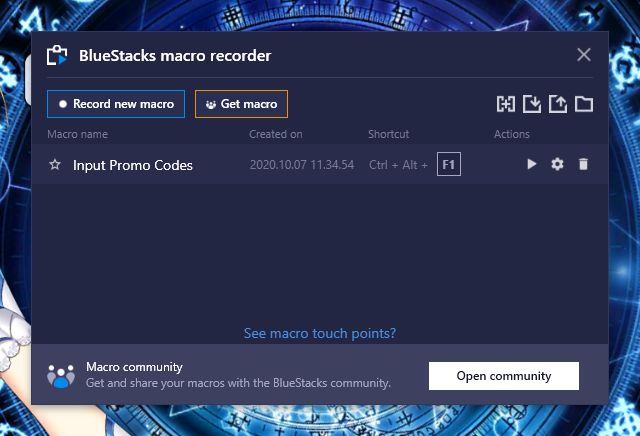 Similarly, you can also use the BlueStacks Instance Manager and Multi-Instance Sync features to reroll with several accounts simultaneously, and summon lots of different characters per run. Check out our BlueStacks guide for Sword Master Story to learn how to set up this game on your PC.
Hold on to Your Upgrade Items and Experience Bottles for Later
Your first priority once you finish rerolling (if you choose to) should be to blaze through the story missions. If you got a nice character from the initial summoning, you'll be able to get really far before the enemies start to overpower you. In the meantime, however, you should save all your upgrade materials since, along the way, you'll get access to many freebies that will let you summon more characters for free.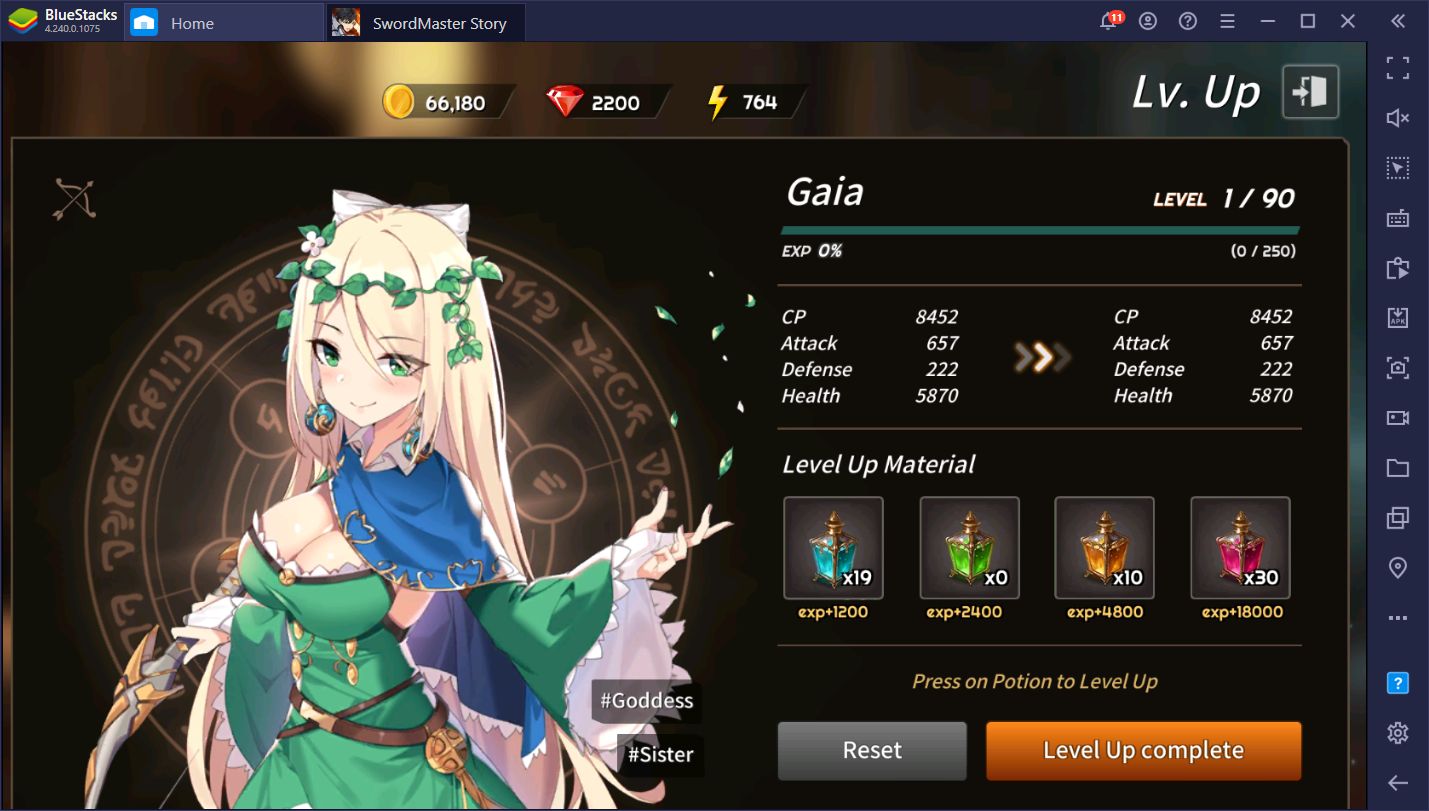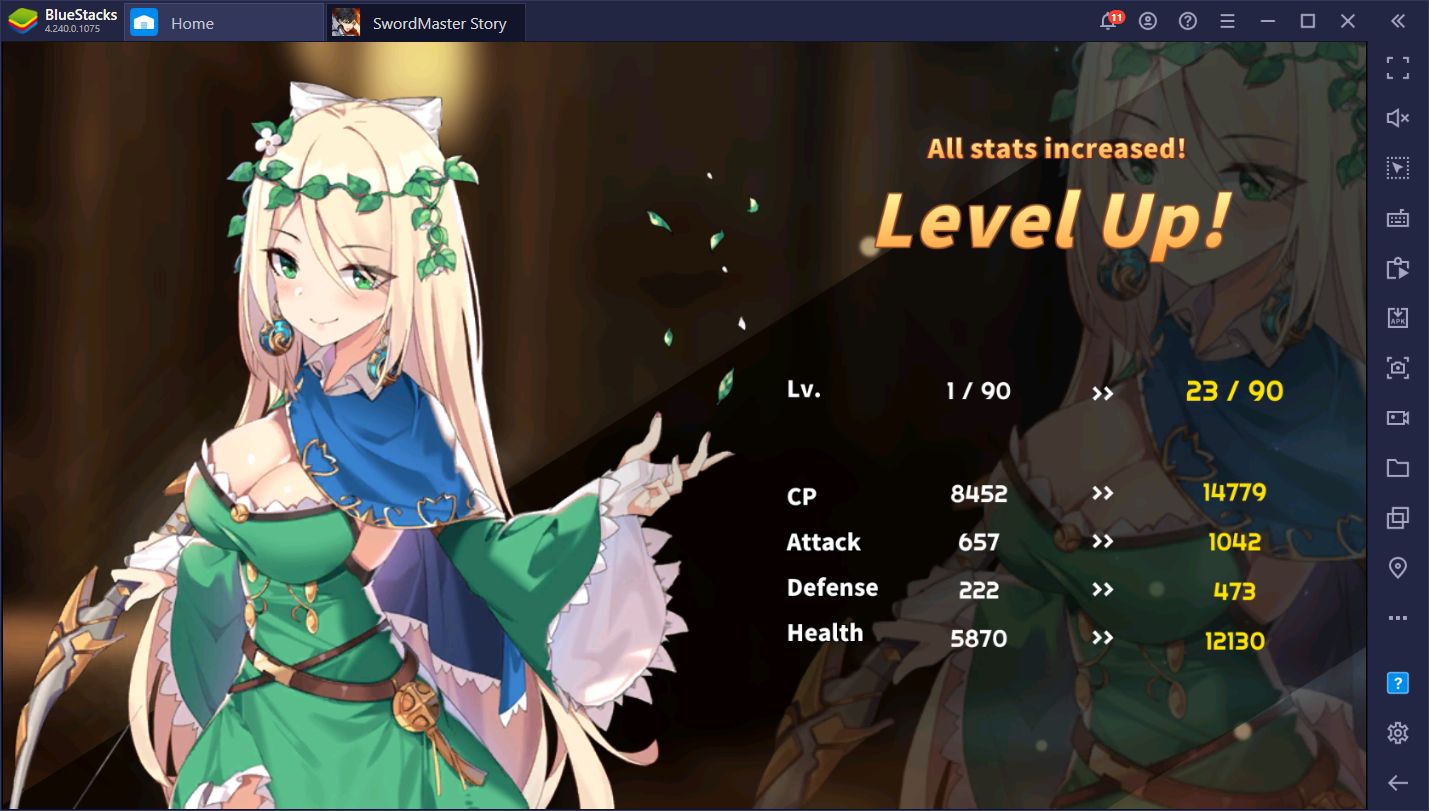 Considering that you don't know what you'll get until you actually summon your characters, holding on to your upgrade materials will allow you to be ready in case you get a really good one, so that you can get them up to speed and add them to your team immediately. Remember that even if you have the best characters, they are completely useless until you at least bump their level up to match the enemies' levels.
Once you reach level 20, you'll get a free 5* summon ticket. This is a prime opportunity to add a powerful character to your team. From that moment onward though, you should have a basic grasp on your team formation and may start to freely upgrade your best heroes as you see fit.
Farm Experience and Gold With Auto-Battle
Once you finally hit the difficulty wall where levels get too tough to finish with your current combat power, you'll need to start grinding for experience and resources to upgrade your characters. Luckily, Sword Master Story makes it really easy to farm these materials via the auto-battle system. In this manner, you can simply choose a level to farm, set it to repeat automatically, and leave your characters fighting automatically for a few hours.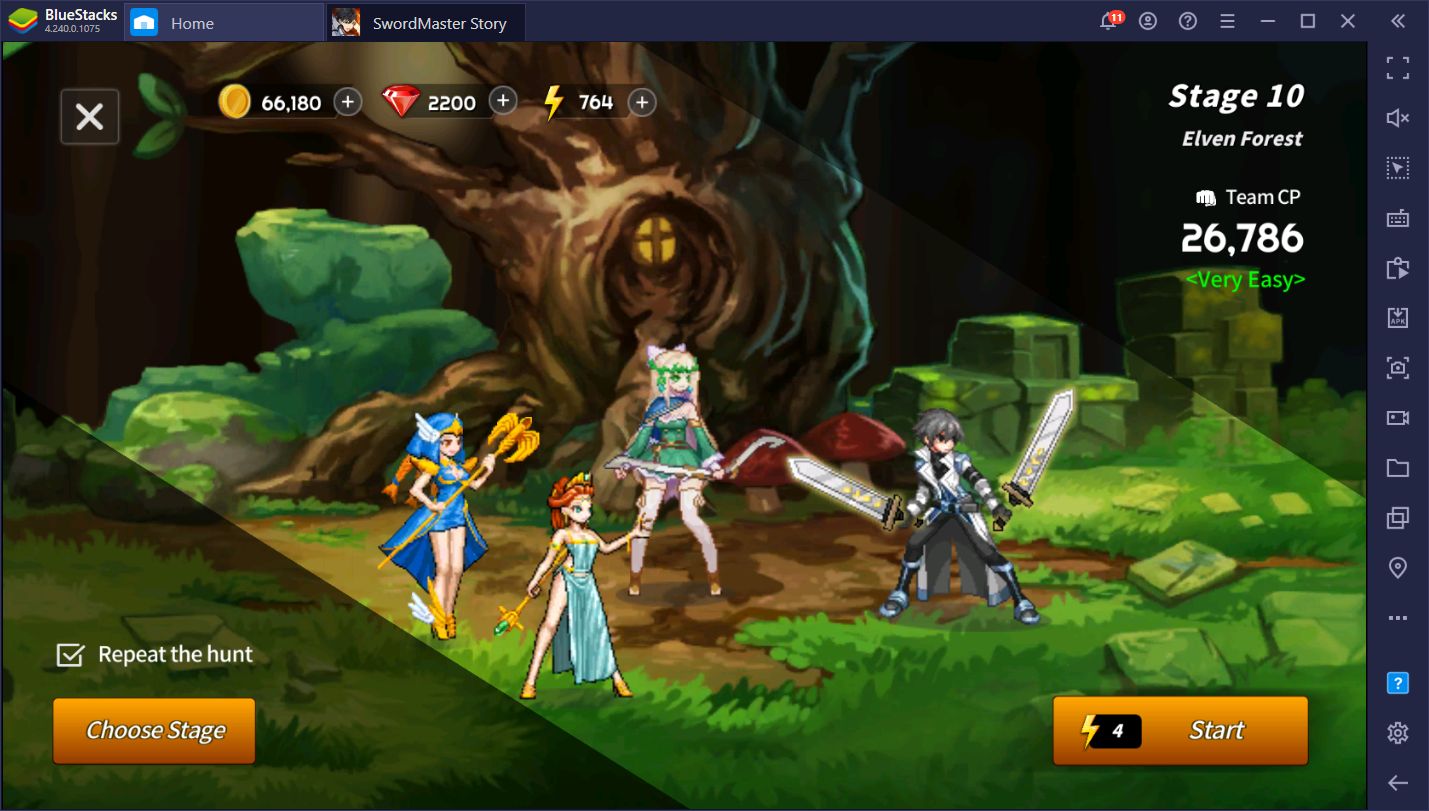 This is another reason to play on BlueStacks since, instead of leaving the game running on your phone, which might possibly make it overheat and will certainly drain your batteries quickly unless you play with your phone charger connected (which we don't recommend), you can easily play Sword Master Story on PC and simply minimize the emulator to the background while your characters are farming.
Just remember to use auto-battle only for farming, and to switch it off whenever you need to fight a tough boss enemy. The CPU isn't very good at adapting to the more difficult fights, and you'll get much better results by assuming manual control—unless you have a very overpowered and overleveled team.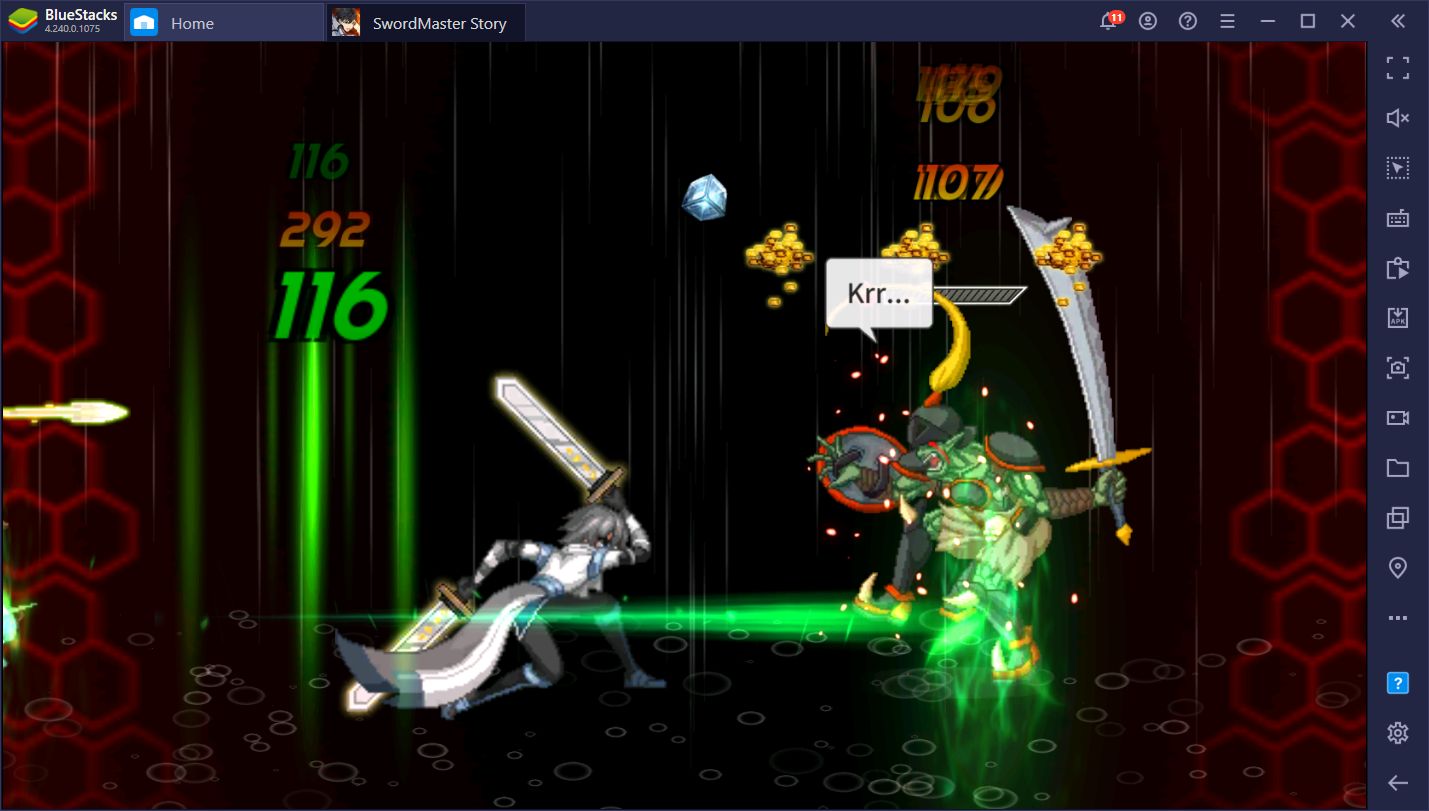 These three tips give you everything you need to get started in Sword Master Story on the right track. By following these pointers, you can summon the very best heroes from the very beginning, upgrade them once you reach a wall in difficulty, and farm for different resources and materials to continue powering up your team.