Game Guides
How to Play Tales of Radiance on BlueStacks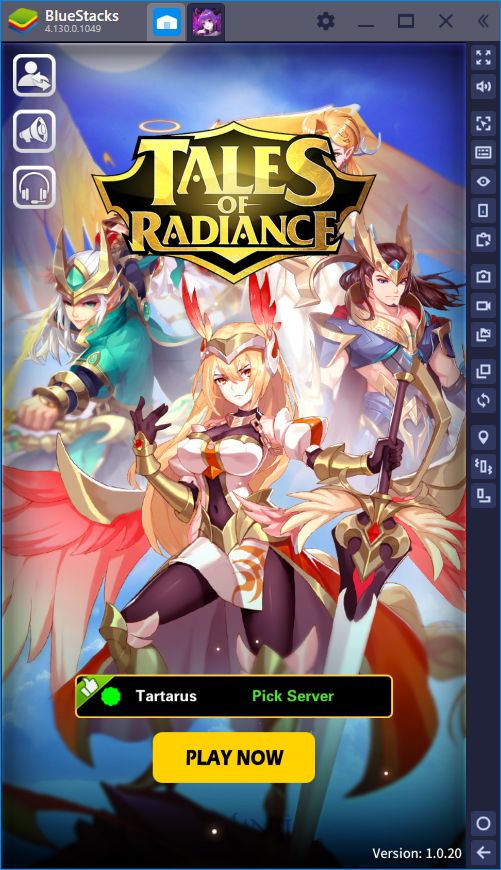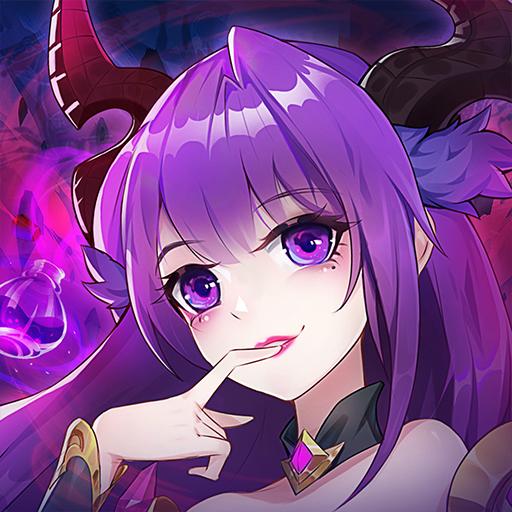 Today, we've come to talk to you about a curious game developed Reality Squared Games, the studio who has a long history of creating browser-based games (remember AdventureQuest?). A few days ago, in what would be among one of the company's largest forays into mobile gaming, the team released Tales of Radiance, an anime gacha title with a focus on AFK gameplay, much like similar games like AFK Arena and Aurora Legend.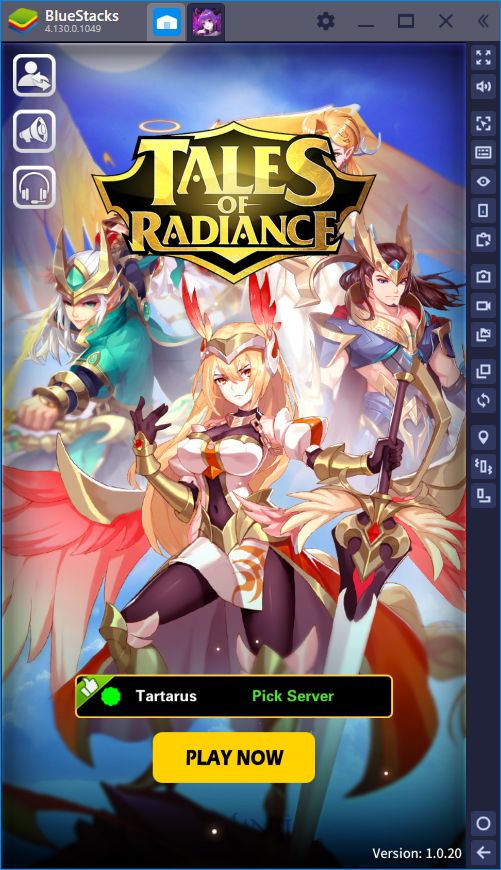 Much like the other titles in this particular niche, Tales of Radiance is quick to dive into the gameplay, opting to teach the player through example rather than lengthy expository cutscenes. In fact, the game, as far as we know, has virtually no story. In this sense, it's a game that you can easily dive into at any moment without having to pay too much attention, while also making swift progress through its many stages, boss fights, and other encounters.
Unlike other titles such as AFK Arena, however, Tales of Radiance has an anime artstyle, which is something that will greatly please the fans of Eastern media. If you're a fan of anime and gacha games yourself, then you'll probably want to give this title a spin as it embodies everything good about the genre. In particular, if you play on BlueStacks, you'll also find many tools that could help speed up your progress in this game.
In this article, we'll explain how to install and play Tales of Radiance on BlueStacks from anywhere in the world, as well as share some awesome tips on how to use the tools that our platform offers, to boost your performance in this game.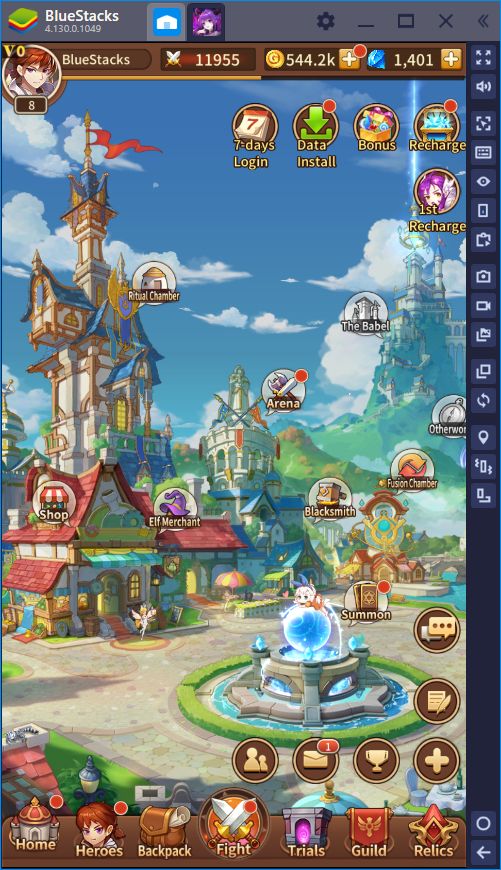 Installing Tales of Radiance on BlueStacks
Tales of Radiance released a few weeks ago already. The game has many servers across the world, with the US and Canada receiving their own servers only a few days ago. Nevertheless, regardless of where you're from, you can download and install the game freely. However, depending on your region, you may need to perform some extra steps to access the game.
Depending on where you live, you can simply search for the game in our App Center and download it straight from Google Play. However, some users will need to download an APK and manually install their game into BlueStacks. Luckily, our Android emulator makes installing new games from APK files as easy as ever. Furthermore, the developers were nice enough to host the official APK file on their website, which you can download freely.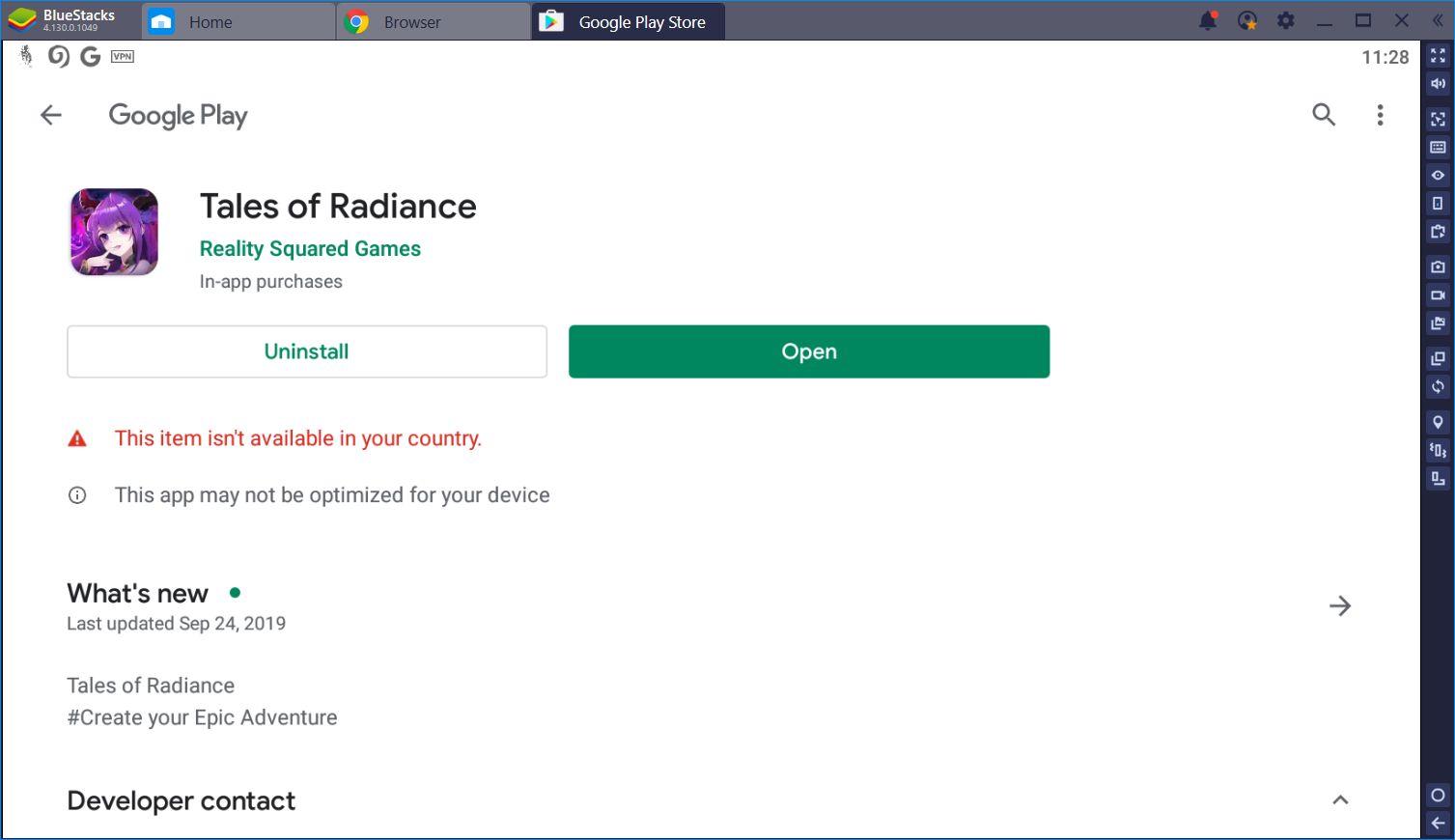 If you can't find the game in the App Center, and Google Play gives you an error saying that the game is unavailable in your country, then just head onto Tales of Radiance's website and download the APK. Once you have the file on your PC, go to the BlueStacks home screen, click on the 3 dots located on the upper left corner, and then on "install APK." Afterward, just let BlueStacks do its thing and it should install the game in a matter of seconds.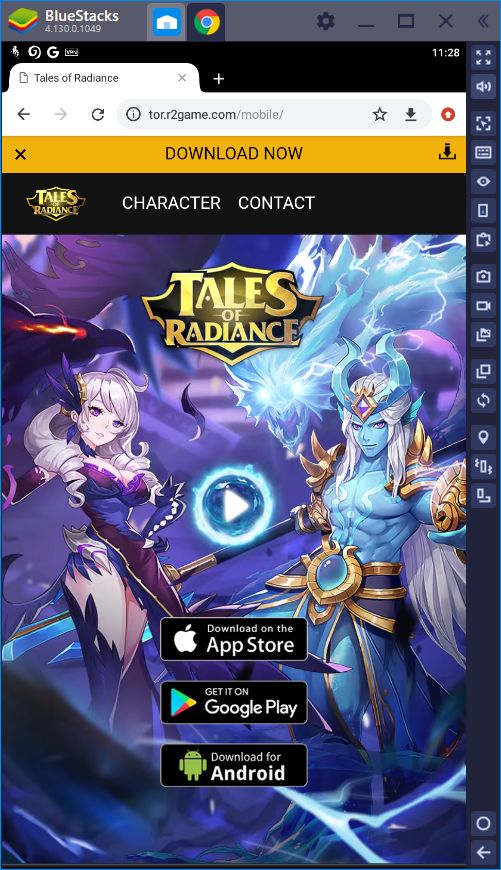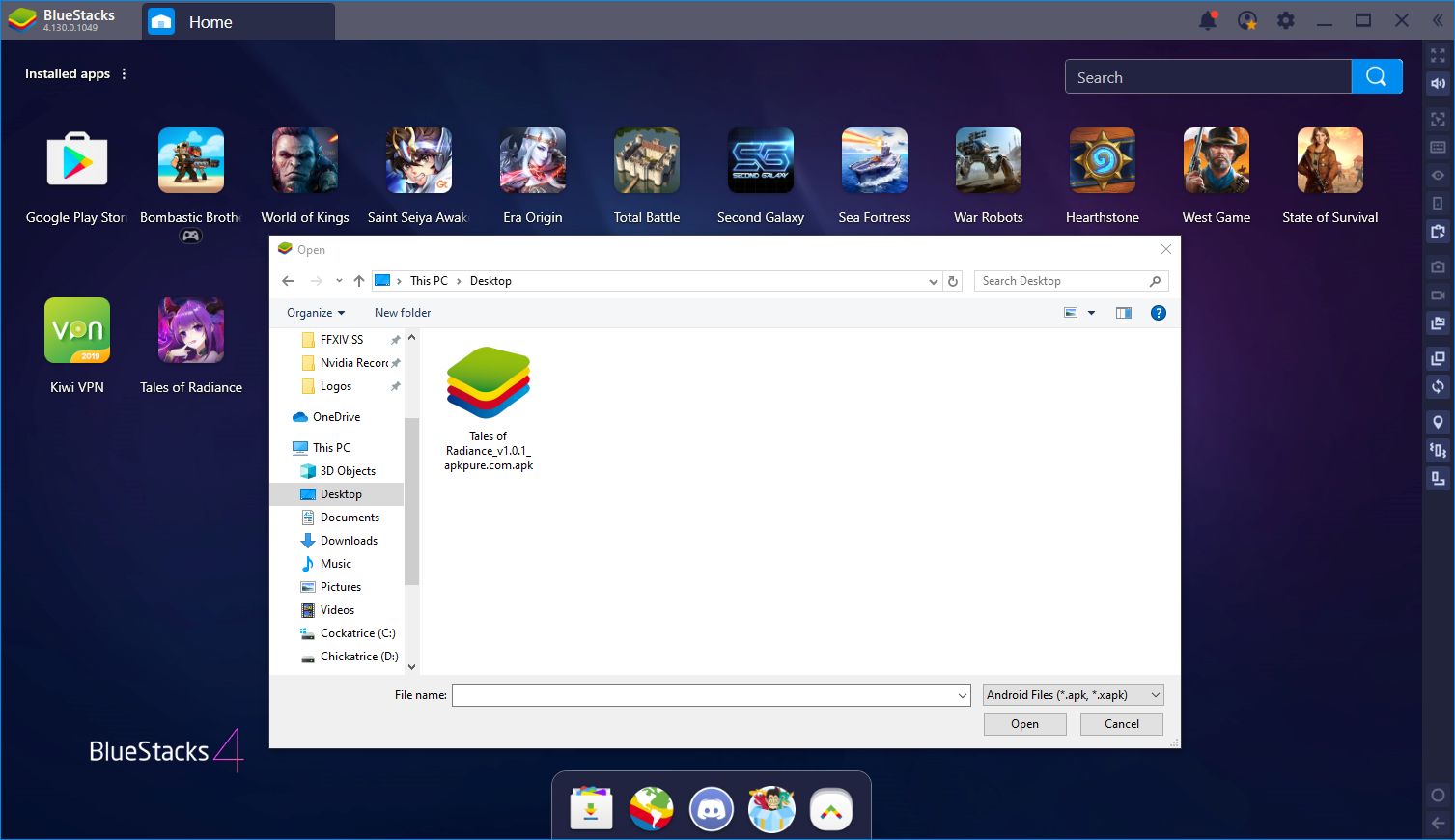 Once inside the game, it'll probably download some extra files before allowing you to login and play. After that's done, you're set and ready to go! However, now that you're here on BlueStacks, you might as well put our tools to good use. Here are some basic BlueStacks usage tips for Tales of Radiance.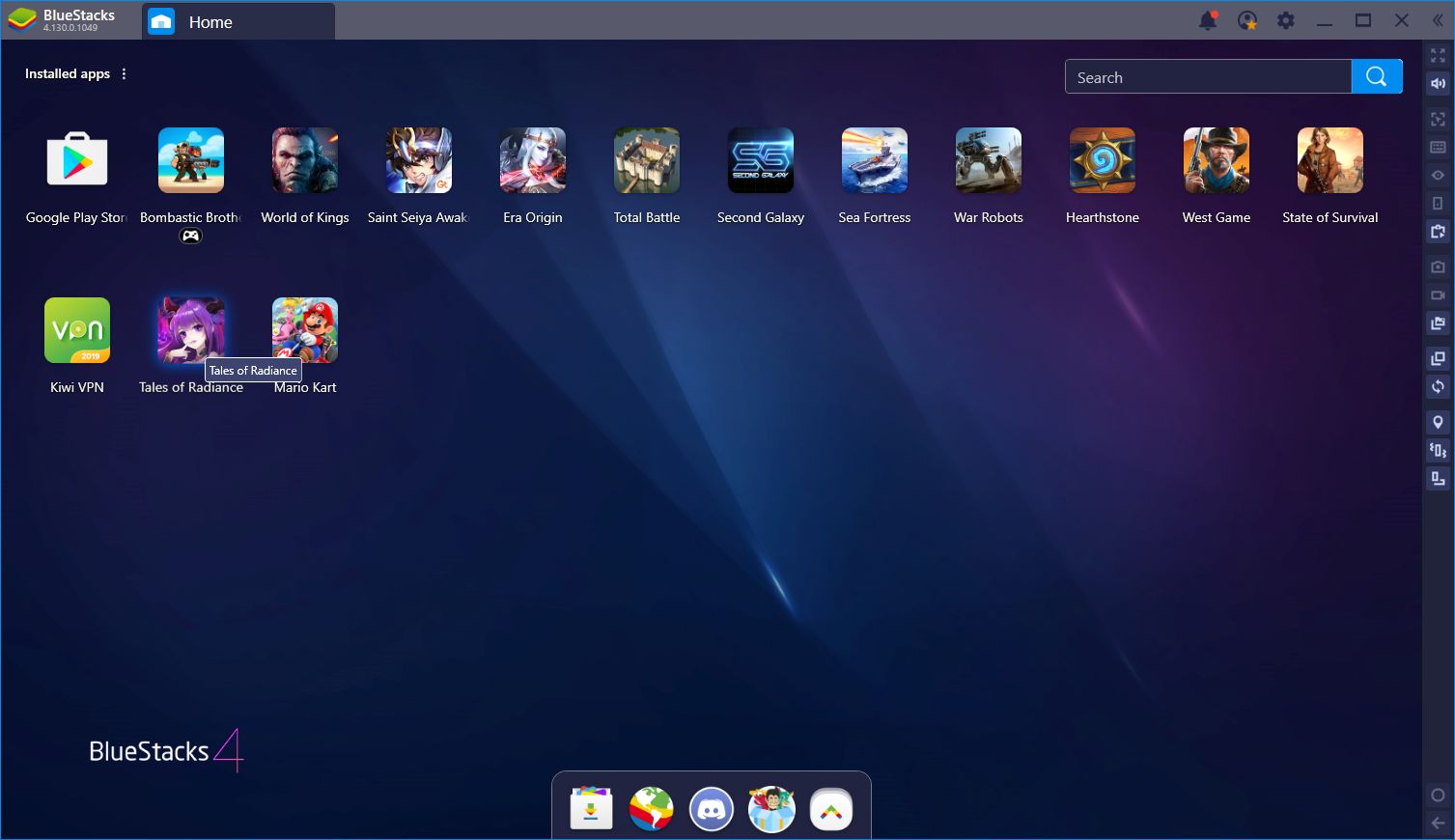 Using the Keymapping Tool
As a game that is mostly meant for AFK play, you'll be doing most of your actions in Tales of Radiance through different menus. Whether you're looking to summon new heroes, challenge a stage boss, or upgrade your characters, you'll do all of these through their own respective screens. In this sense, it's not rare to open this game every few hours to claim your farming rewards, make a few adjustments to your team, and closing the game until the next occasion when you have some spare time.
Upgrading your team and completing daily missions, however, takes several clicks as you'll need to visit numerous menus in order to do so. Luckily, you can save yourself all these clicks (and some time in the process) via the Keymapping Tool, a BlueStacks feature that allows you to configure intuitive and versatile control schemes for any mobile game using your mouse and keyboard.
For Tales of Radiance, this means that you can access literally any menu, as well as claim the most significant rewards, using only your keyboard, and without having to fumble around the screen searching for the correct buttons to click on. With this tool, all you need to do is set the corresponding shortcuts, and bind them to your desired buttons on your keyboard. Take a look at the image below as an example: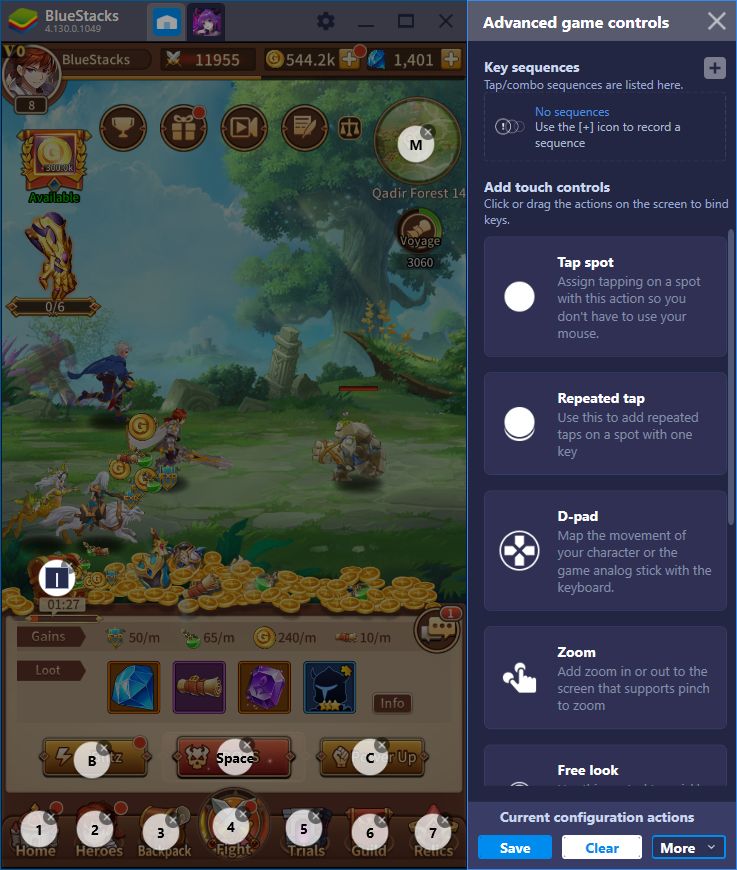 Most of your time in this anime gacha title is spent going back to town to collect rewards, as well as completing daily missions to reap other useful materials. To this end, we have assigned shortcuts to each of the game's menus to save some time every time we want to access them. Similarly, we added a shortcut to the "boss" button on the fight screen so that every time we want to challenge a stage boss, we just need to press the Spacebar twice. Pretty nifty, huh?
Your creativity is the limit when it comes to creating useful and intuitive control schemes for Tales of Radiance. Let us know in the comments below how you handled your own setup!
Record Your Greatest Moments with the BlueStacks Recorder
Gacha games like this one are all about combat prep and proper team configurations. However, in titles that have so many available heroes as Tales of Radiance, there's a lot of theorycrafting going around about which groups are meta and which are subpar. It's not rare to search through the forums and finding discussions—and even some heated arguments—about powerful teams setups. However, these people usually rely on anecdotal evidence, and in some cases, unproven hypotheses.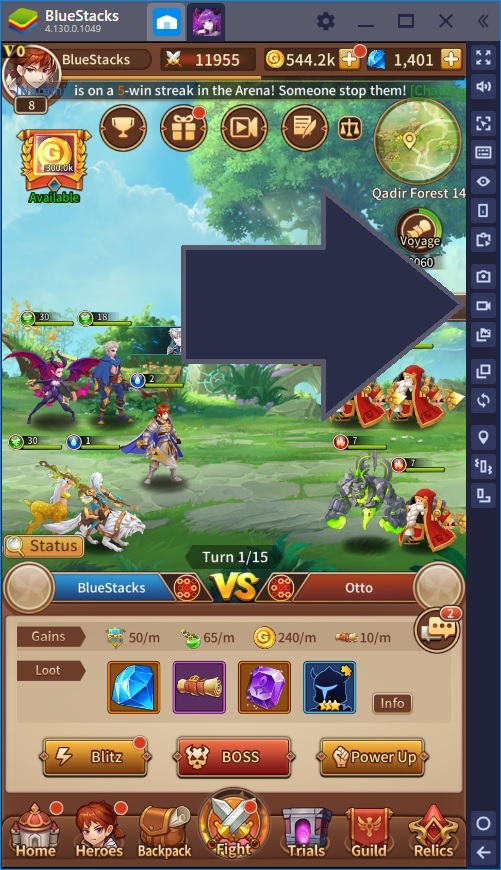 However, with BlueStacks Video Recording, you can stop relying on hearsay and start experimenting with your own unique setups, and share the results for everyone to see. Our native recorder captures everything that's going on in your BlueStacks screen and saves it as an .mp4 file in a location of your choosing. Afterward, you can simply edit that clip, or post it raw to back up your claims.
If anything, the Recorder also lets you save your personal greatest moments in this anime gacha game so you can review them at any time. With BlueStacks, immortalizing your best moments in Tales of Radiance is as simple as pressing a button, and letting our Android emulator handle the rest.
What else have you managed to achieve in Tales of Radiance using BlueStacks? We'd love to hear the results of your experimentation, so leave us a comment in the section below if you have some juicy tips and tricks to share!