Game Guides
TERA: Endless War Beginner's Guide – The Best Tips and Tricks to Get Started in This Strategy War Game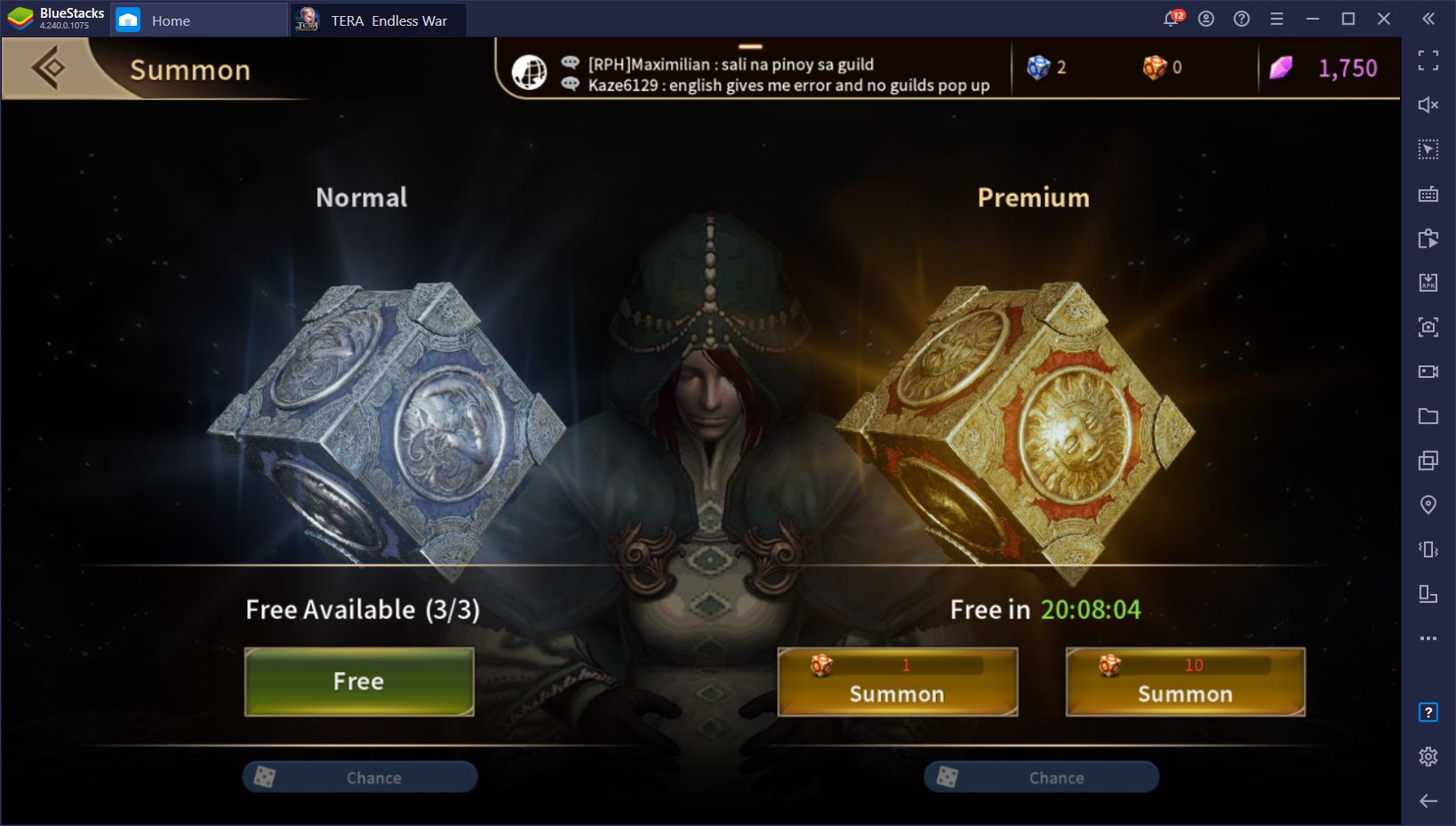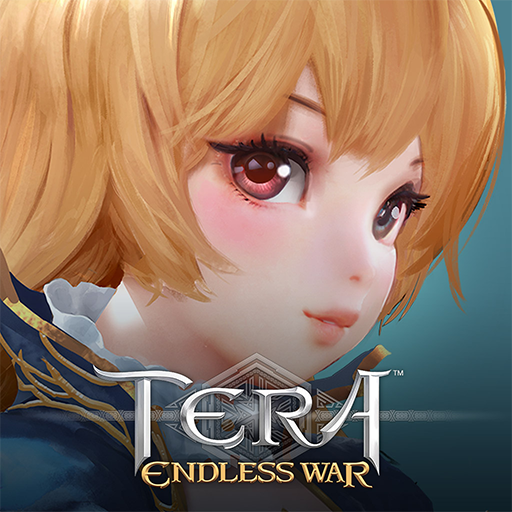 TERA: Endless War is one of the newest strategy games from Joycity, based on the eponymous classic PC MMORPG that, at one point, was among some of the most popular titles in the genre. Instead of a classic MMORPG, however, Endless War is more akin to city-building and war titles like Rise of Kingdoms, which makes it quite a departure from the TERA we know and love.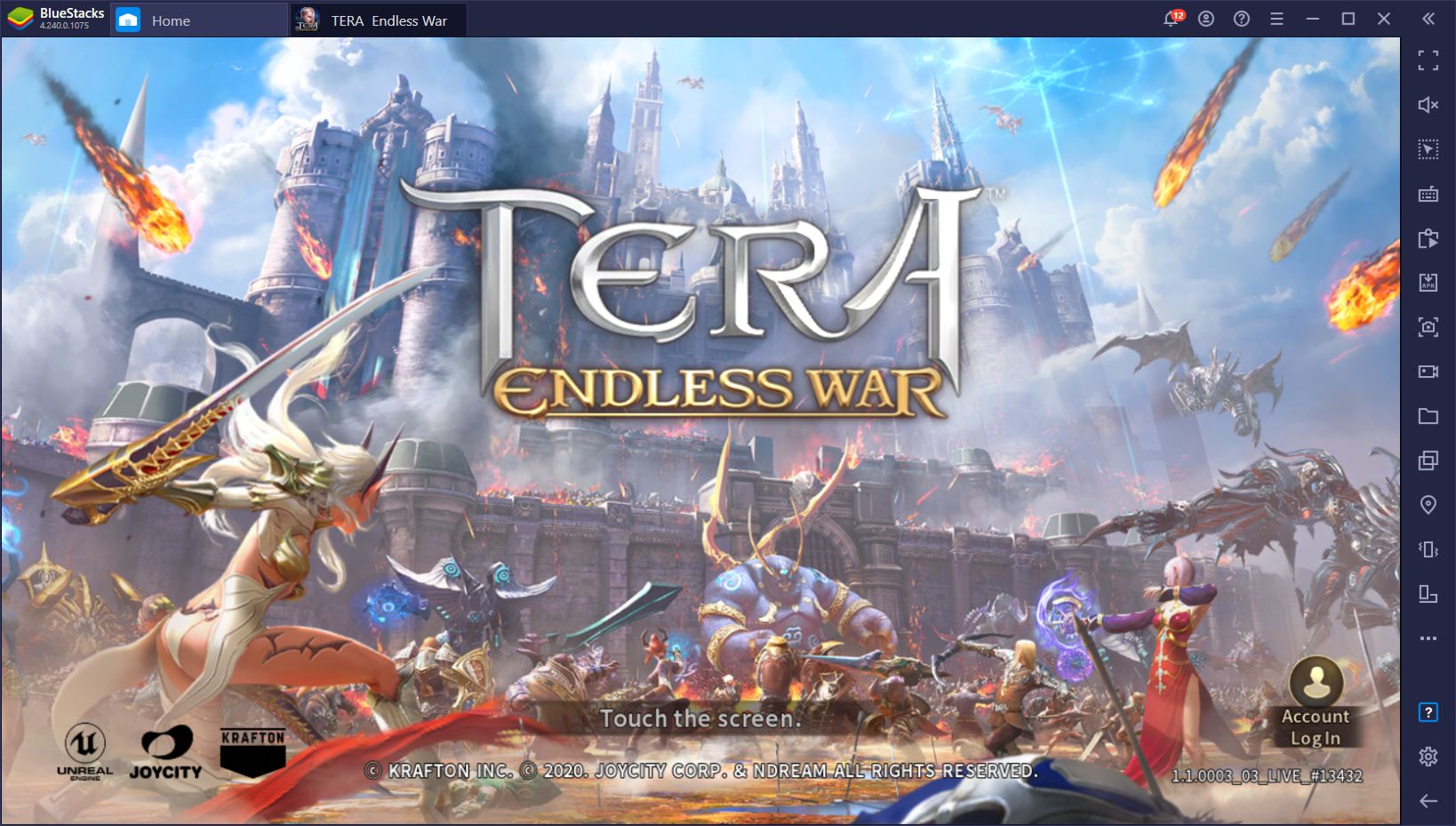 The difference between this game and its predecessor, while definitely interesting, especially since we get to see familiar characters in a different context, can make it somewhat confusing to get into, especially if you were expecting a game with similar mechanics to the original. This is why we decided to create a handy beginner's guide where you'll find some of the best cheats, tips, and strategies to help you get started in this war game.
If you're just starting out, consider these following tips:
The First Three Days Are Crucial
If you've ever played another mobile strategy game, you'd probably know that PvP is quite an important aspect of any of these. Specifically, if you don't take the time to build your defenses and army, you will easily become a target for other players and guilds to exploit. After all, if you can't defend yourself, you're just another resource stash that anyone can rob, which is bad!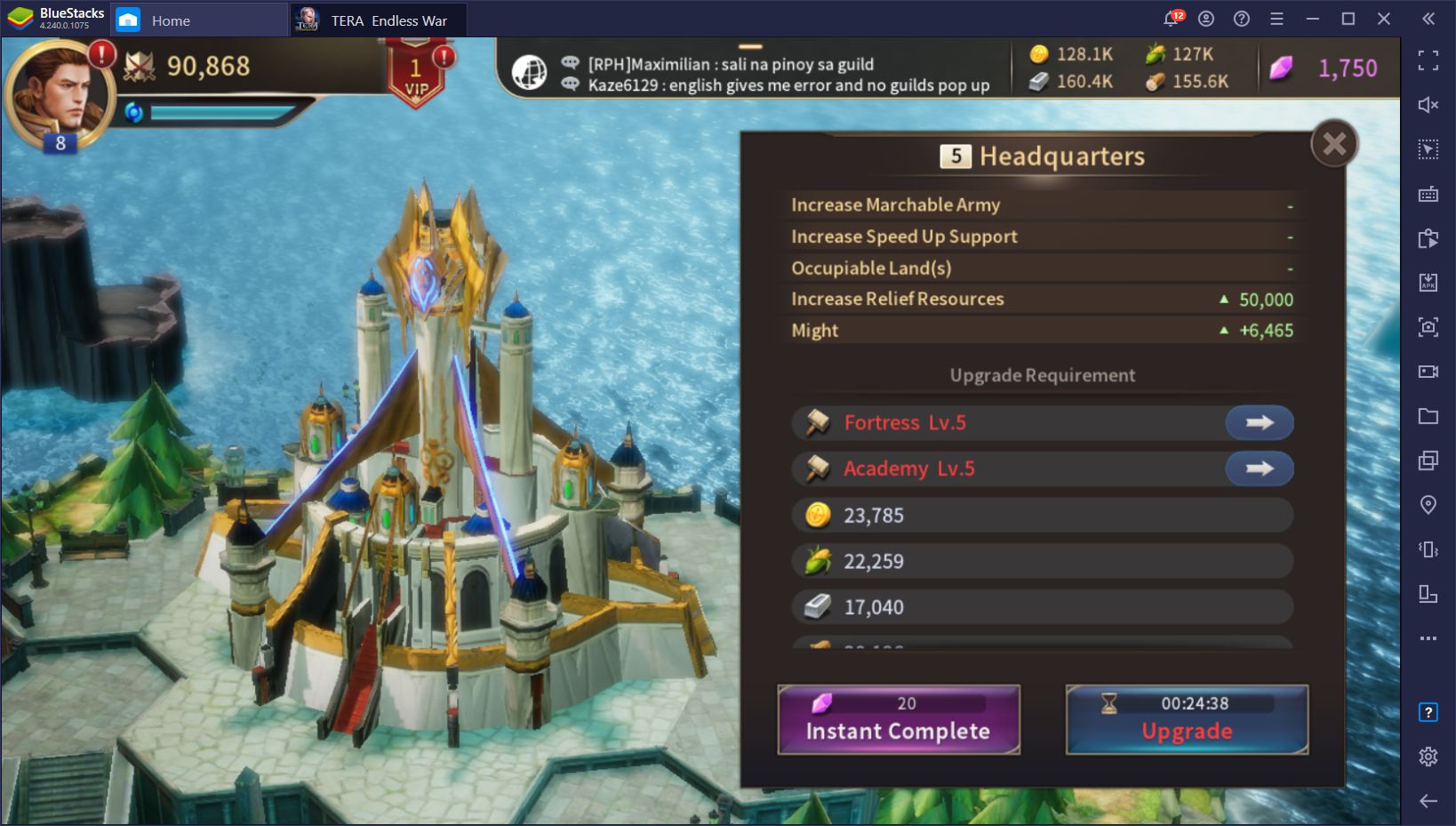 However, all new players in Endless War begin with a peace shield that lasts for 3 days, which prevents other players from spying or attacking you. This shield gives you some leeway to learn the basics and progress your city somewhat in order to fortify it against enemy attacks. Ideally, you should be somewhat stronger than your neighbors by the time your shield expires, which will make anyone think twice about attacking you in the future.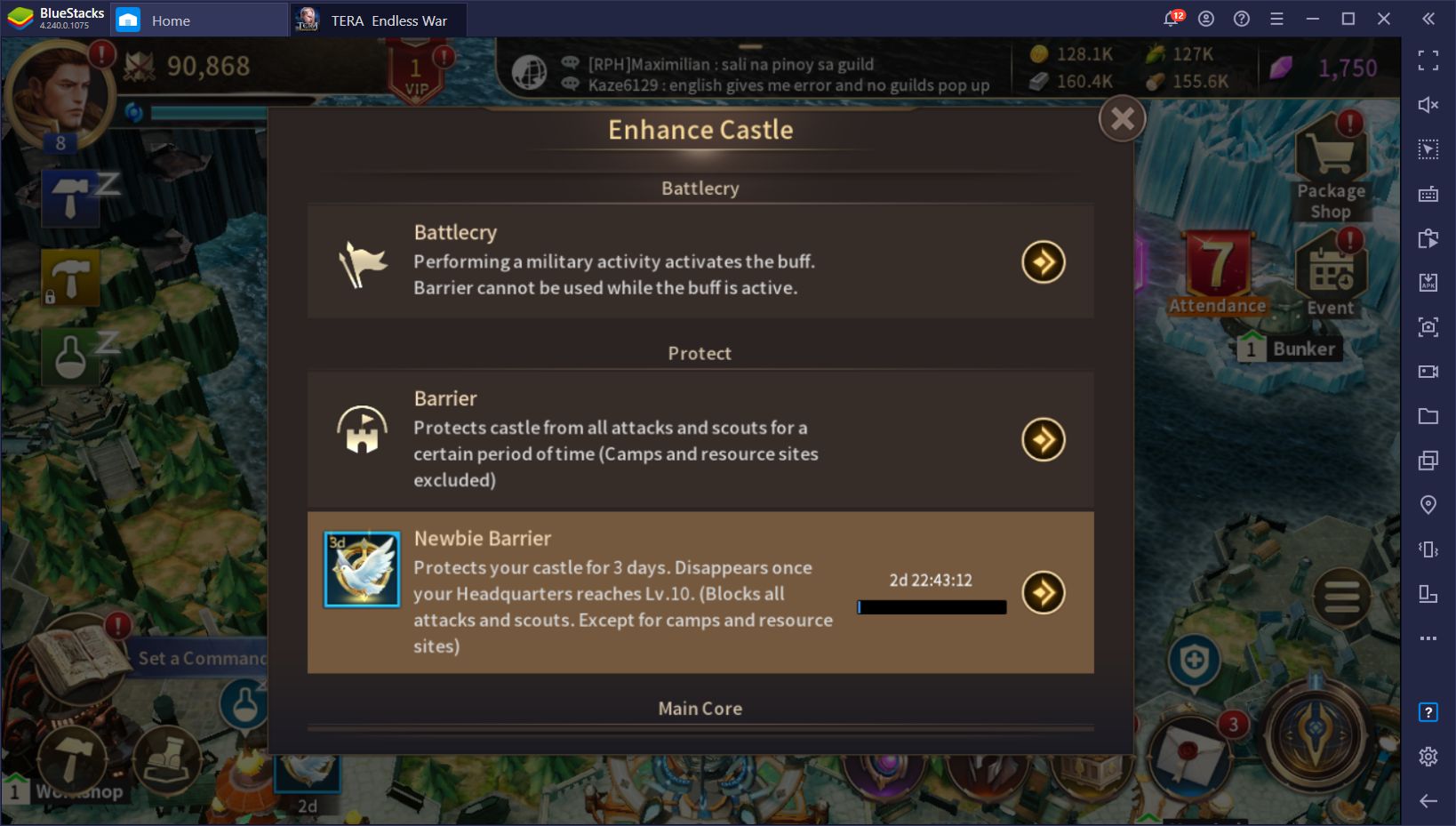 We recommend being extra diligent during these first 3 days if you want to get the most out of your peace shield, especially since constructions, upgrades, and research times are quite low at the beginning, allowing you to progress rapidly if you correctly micromanage your efforts.
Find a Guild to Watch Your Back
However, even if you're very attentive and proactive with preparing your defenses in the first few days, you're still a target for the stronger players or the guilds that often seek to destroy their enemies preemptively to prevent them from growing stronger and eventually overtaking them. This is further complicated by the fact that there are players from all over the world in Endless War, which means that they are usually active at times when you're probably offline or asleep, and therefore unable to react if someone attacks you.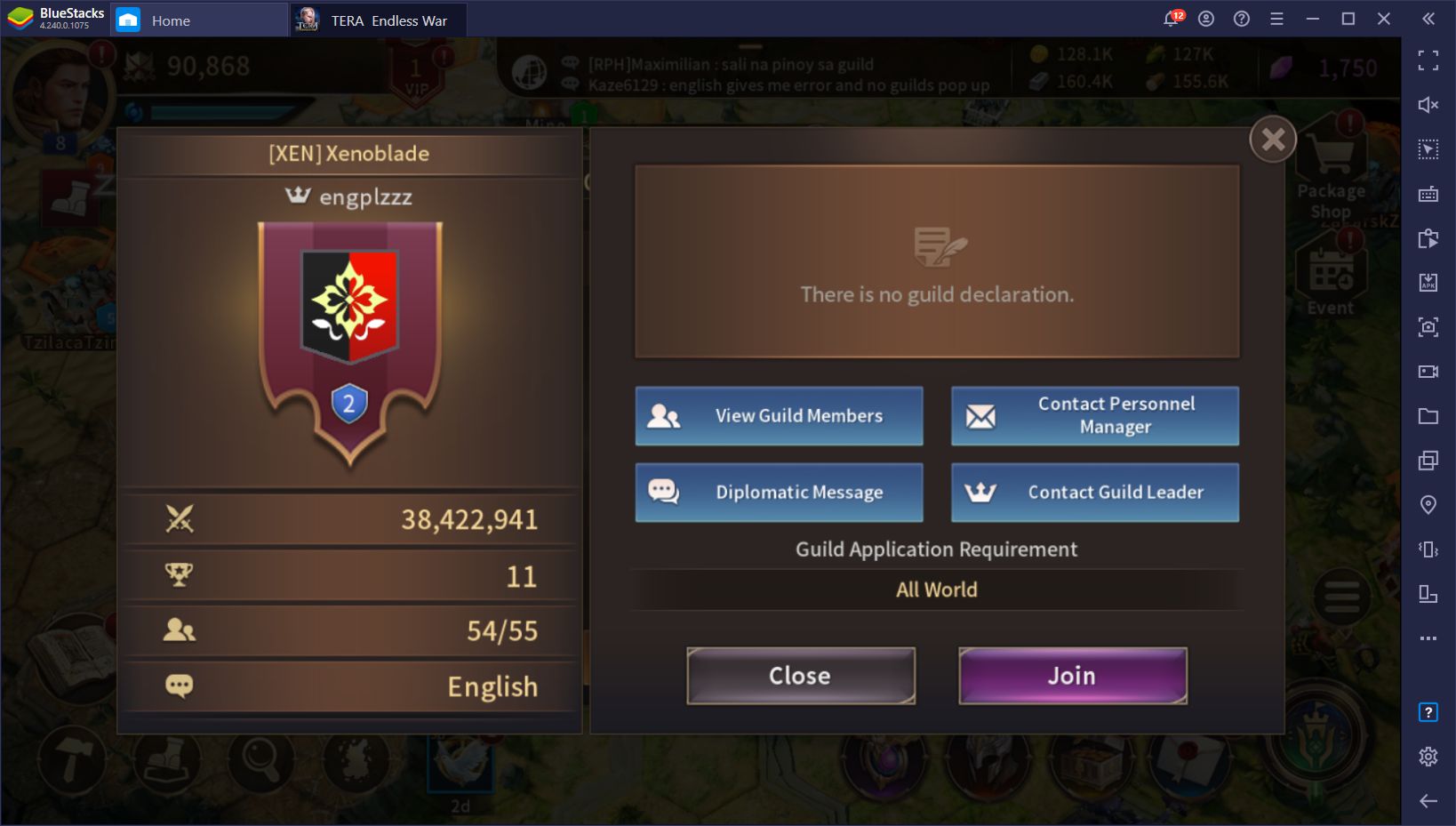 Since it's virtually impossible to be online 24/7, your best bet for surviving in the long run is to find a good guild early on. Not only do you get to enjoy many benefits for being in one of these groups, but you'll also gain the protection of your allies even while offline.
Enemy players often have no problems attacking if you're alone, but they'll definitely think twice about it if you're part of a guild. After all, attacking a lone enemy is not the same as attacking another player with an alliance since, in the latter case, you will have thousands of troops banging on your city doors in retaliation.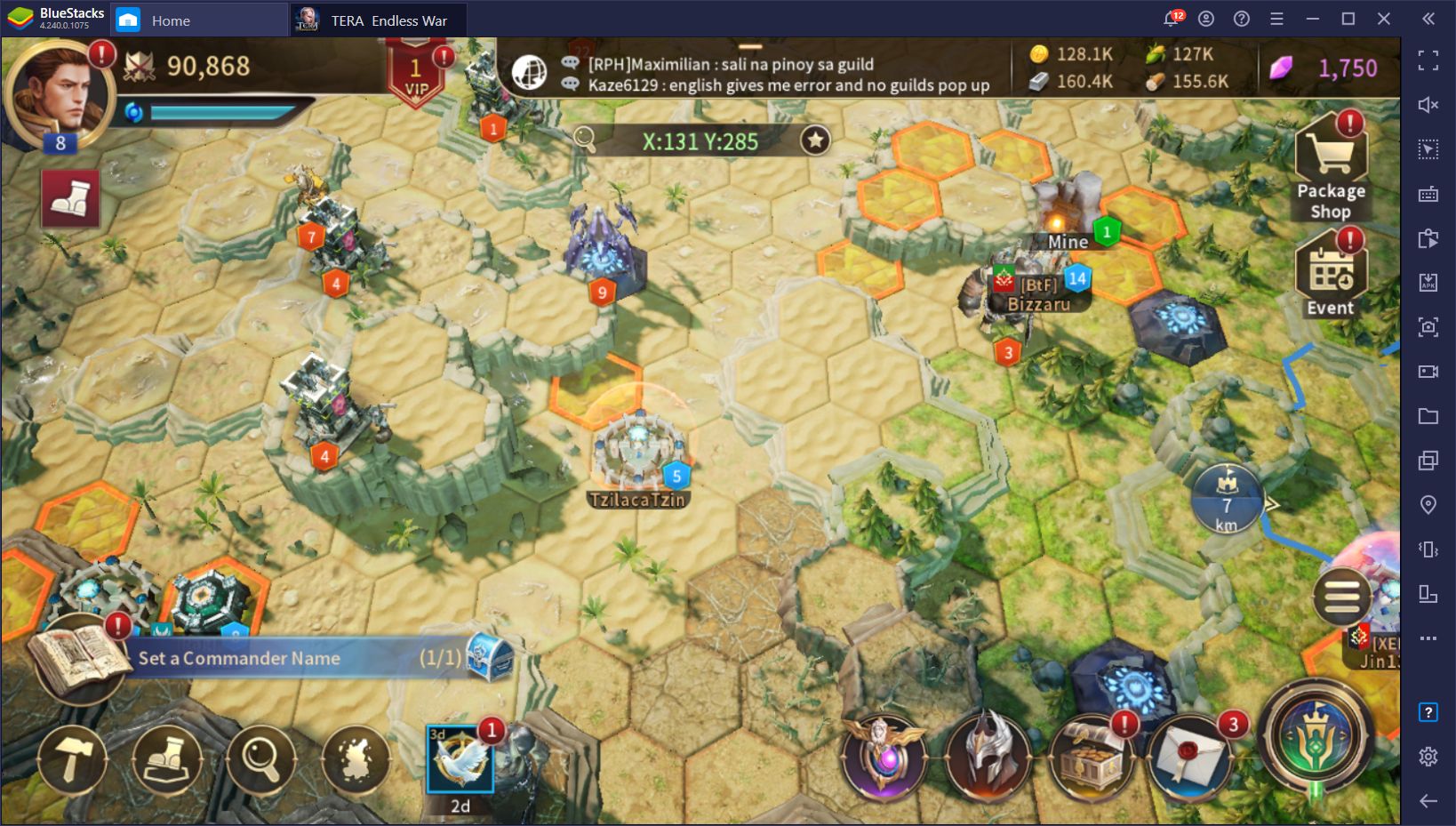 Though it might take a while, try to find an active guild that could actually keep you safe and help you out. Alternatively, you could play TERA: Endless War on PC with BlueStacks and use our Instance Manager to create your own guild and become a one-man army.
Grab Your Free Summonings From the Pub
While Endless War is a strategy game, it also has a PvE component in the Dreamstorm feature where you must assemble a team of heroes and use them to clear countless levels in semi-automated battles. While your champions attack the enemy automatically, you can manually activate their special skills at the correct moments in order to seize the victory.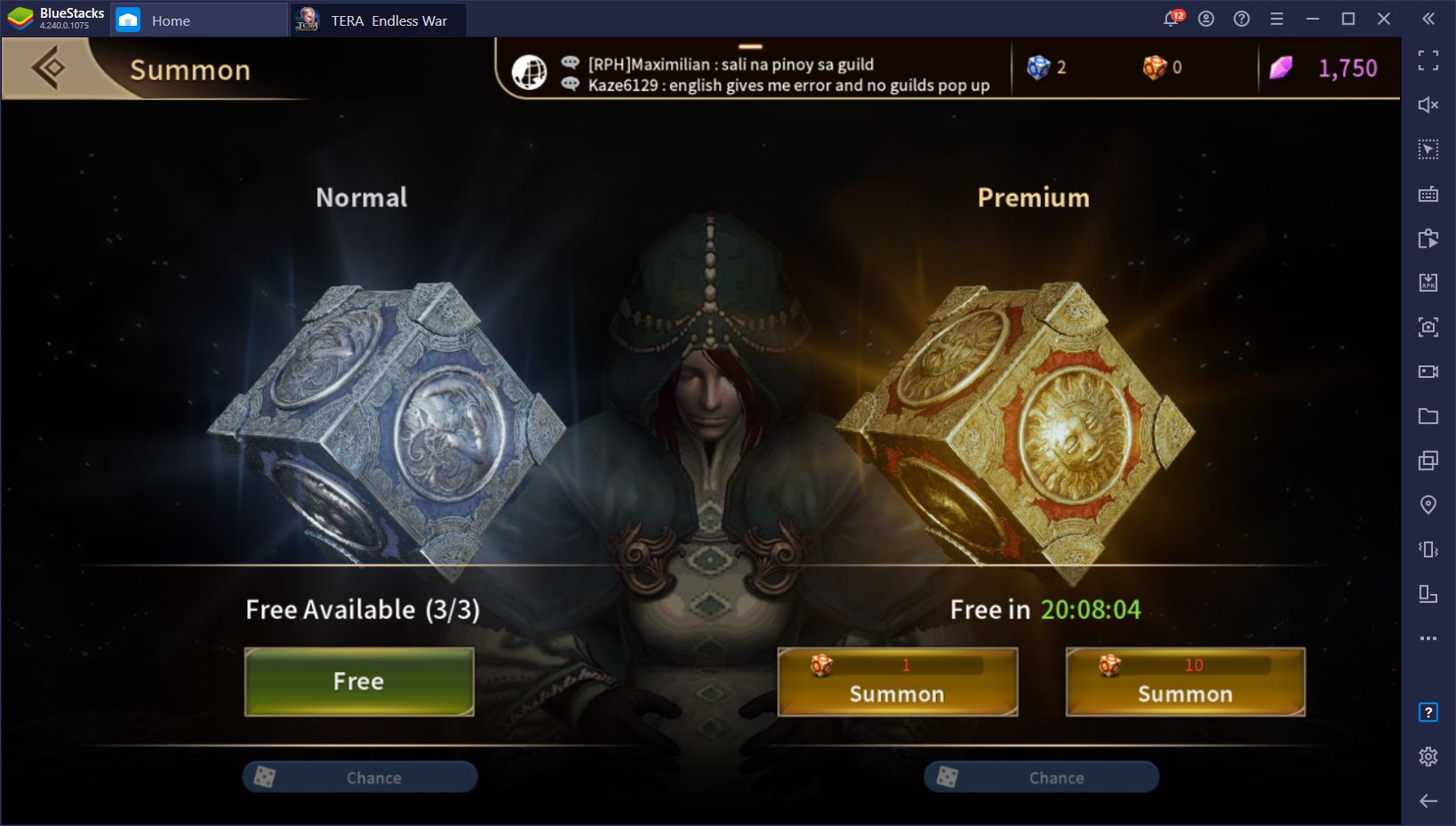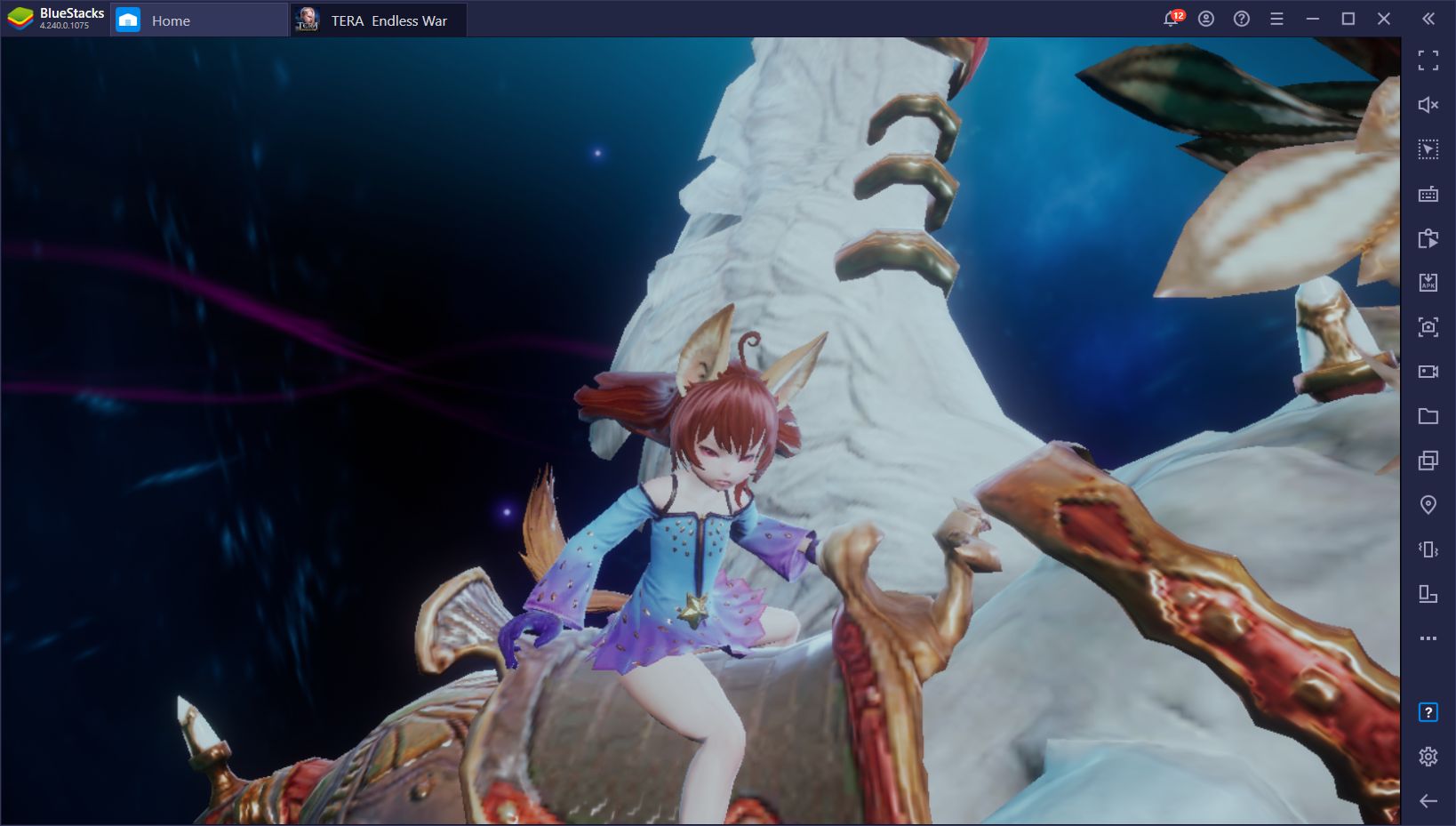 However, if you want to win the toughest battles, you'll need the best heroes you can get, which is why you should always claim your free summonings from the pub. Since the way you obtain new characters is from a gacha summoning system, the odds of getting a good one are low. However, if you always grab your free summonings, it's only a matter of time before you get a good hero or two.
Create a Daily Checklist of Tasks
While the beginning of this game is usually very fast, allowing you to build, train troops, research new techs, and perform upgrades multiple times a day, the game will significantly slow down after you've progressed somewhat and the timers will get too long to perform many projects in a single day. Once you reach this point, we recommend creating a checklist of tasks to complete every time you log in, in order to streamline your development and progress at an efficient pace.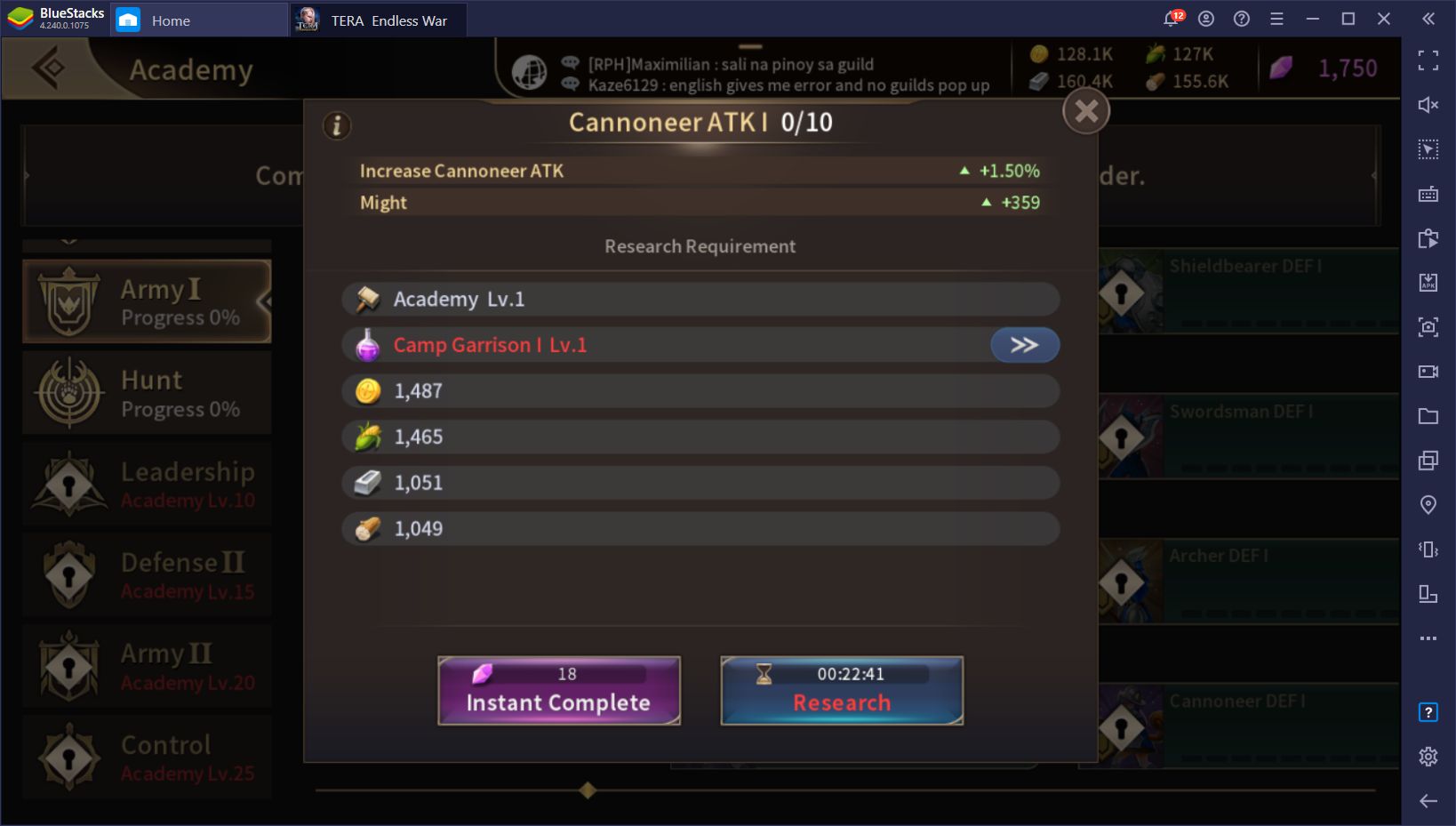 The reason we think this is important is because, in these games, it's easy to lose focus on your objective and end up staring blankly at the screen, not knowing what to do. If you have a handy checklist of tasks, you can just login, complete all your pending tasks, and close the game for a few hours, comfortable in the knowledge that you've taken care of business and didn't leave anything pending.
Boost Your Production By Gathering From the Map
However, being efficient has its downsides. Specifically, you'll probably run out of resources before long if you're progressing at lightning pace. For this reason, you will always need to boost your resource production by having your army constantly gather from the world map. As you research more techs, upgrade more buildings, and grow your armies, your troops will be able to carry more resources back to your base, which should ideally allow you to keep developing your dominion without having to worry about burning through your reserves.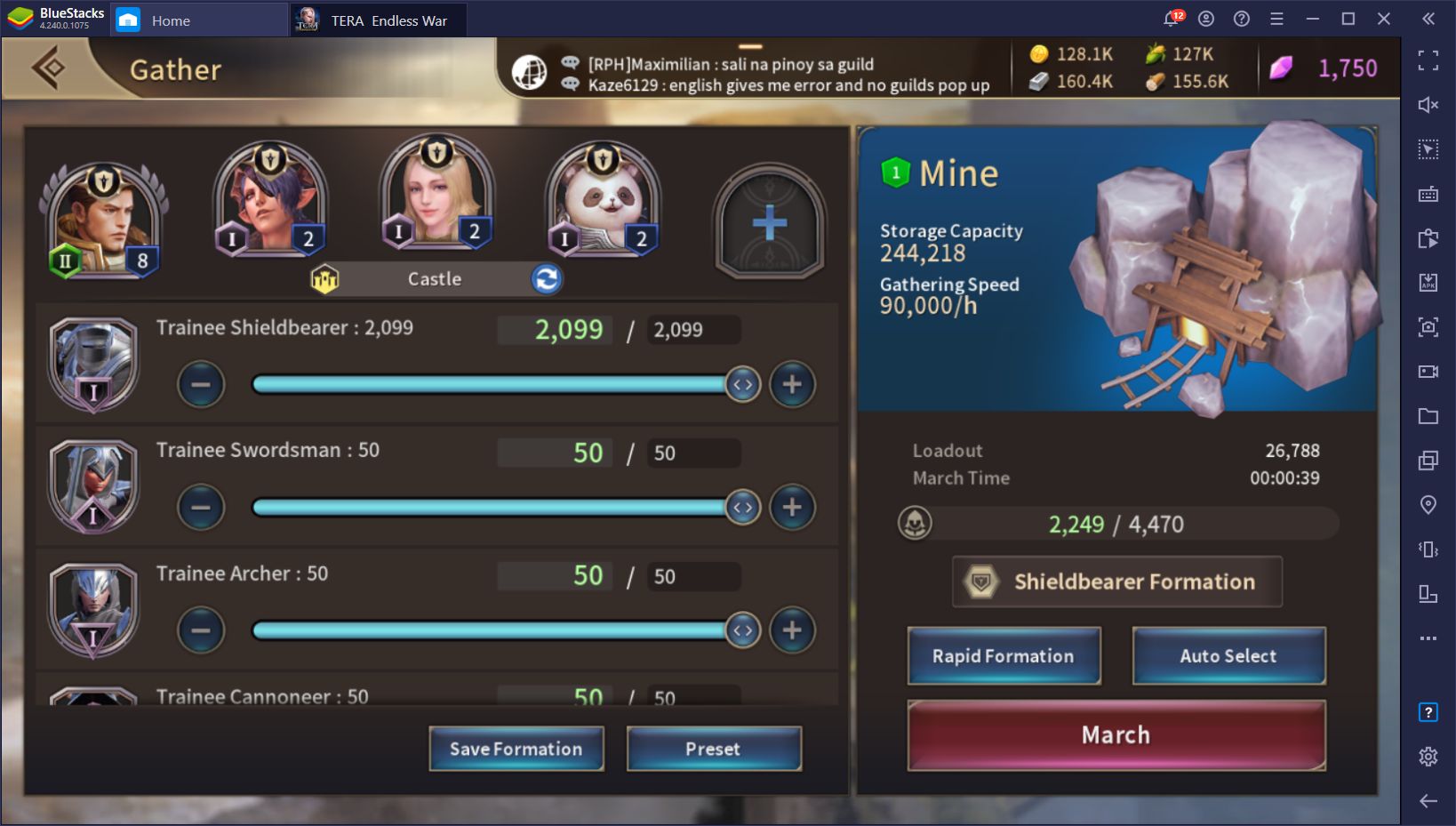 It takes diligence and perseverance to get good at games like TERA: Endless War. With the tips we've shared in this guide, you should at least have an idea on how to get started. Let us know if you have any questions in the comments section below. Alternatively, feel free to share your best tips down there as well!