Game Guides
The Ants: Underground Kingdom Resource Guide – How to Find and Use the Basic Resources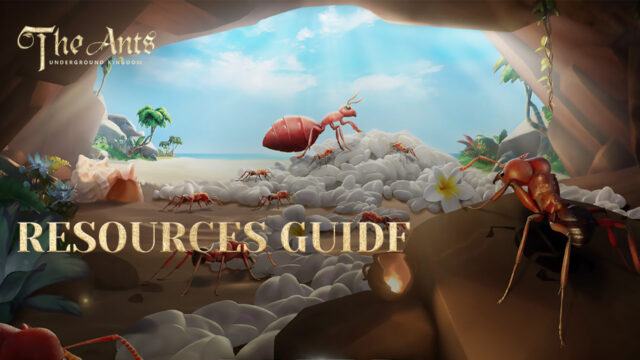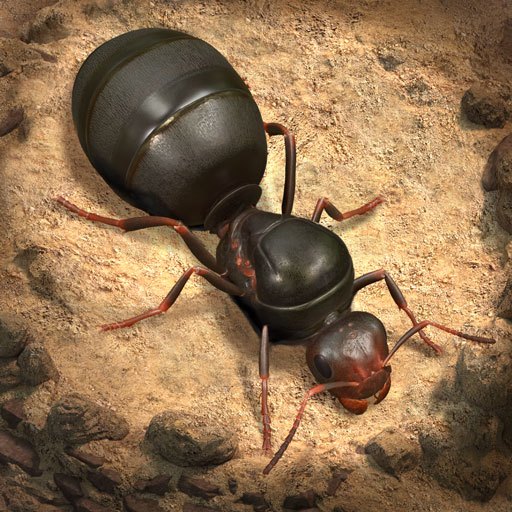 As anyone who's ever owned a terrarium can probably attest to, it takes quite a bit of effort and resources to maintain an ant colony at home. And if this is the case, imagine what it takes to actually run a colony, while being an actual ant!
The Ants: Underground Kingdom puts a fun spin to this scenario by letting gamers build, develop, and maintain their very own ant colonies, from the perspective of the ants themselves. As such, you'll need to tunnel your way underground discovering a wide variety of materials and resources, and subsequently harvest them to continue fueling your development.
From constructing new structures and hatching different types of ants, to upgrading existing buildings and even researching new evolutions to make bigger and better ants, most activities in this game cost a variety of resources to complete. For this reason, you'll need to become quite intimate with how to acquire and use these materials, at least if you want to develop your colony as fast as possible.
In this guide, we'll be going over the basic resource types in The Ants: Underground Kingdom. In this sense, you can get an idea of what you need to do to increase your production, as well as learn about the relevance of each basic material.
Population
Though technically not a resource, you will need to build up your ant population in order to gain access to certain upgrades and buildings. And though you won't need to actually spend this parameter, you will need to build it via constructing certain structures, and it will essentially act as a filter for your progression, until you actually reach certain population levels.
You can increase your population by building Worker Ant Nests. You can have a total of 7 nests as you level your Queen up, which can accommodate up to 55,000 ants each when maxed out.
Meat
Used mainly for training new troops and for keeping your Feeding Grounds stocked up. You can produce this resource primarily from the Woodlouse Colonies that you can build around the Anthill. Specifically, each colony can produce up to a maximum of 18,500 meat per hour once maxed out. Each Woodlouse that you discover by expanding your colony can house up to four colonies.
Plants
This resource is mainly used by Leafcutters for turning them into fungi, another type of resource. However, plants are also used for building and upgrading certain structures. You can farm this resource by finding plants in your colony, and building Plant Flora buildings on them. Each of these buildings can produce a maximum of 18,500 Plant units when maxed out.
Fungi
One of the most important resources, used for most things in your colony. If you ever run out of Fungi, some of your buildings might slow down or stop working entirely. This resource is also used for some research projects and upgrades. Fungi is produced by harvesting it directly from the Native Fungi you can find while expanding your colony, which generates a static amount per hour, and can be upgraded to increase said production. Additionally, Leafcutters can also take Plant units and turn them into Fungi, though you'll need to manually supply these buildings periodically.
Each Leafcutter building, when maxed out, can take up to 500,000 Plant units, and generate 54,000 fungi per hour, at a cost of 40,860 Plants per hour. This means that you will always produce more Fungi than what it costs in Plants. However, each Native Fungi can produce up to 81,000 Fungi per hour, making them a much more reliable source of this material.
Water
Ants need water to survive, and you can find this resource by harvesting the springs that you'll find as you expand the colony. To start producing Water for your ants, however, you need to build a Spring building. Each of these buildings can produce up to 21,400 units of Water per hour when maxed out. Additionally, each water reservoir that you discover can accommodate up to 4 harvester buildings.
Water is used by hauling it to your Feeding Grounds, along with Meat, so that your ants can stay fed at all times.
Sand
Another vital building resource for your colony, harvested from the natural sand formations that you can find while exploring the colony. These formations can accommodate up to four harvesting buildings each, which in this case are the Sand Piles. Each Sand Pile can generate up to 10,500 units of Sand per hour once maxed out.
Honeydew
A special resource used in the upgrade of your buildings, as well as for researching certain evolutions in the Evolution Fungi building. In contrast with other resources, Honeydew doesn't have a storage component, and therefore can be harvested without limits, as long as the corresponding building is working.
Honeydew is produced by the Aphid larvae that you can discover by exploring your colony. Once grown, these Aphids start generating Honeydew on an hourly basis, up to a maximum of 52,000 units per hour when maxed out.
Wet Soil
Last but not least, Wet Soil is yet another building material vital to the upkeep of the colony. It's used for upgrading certain buildings, and can be farmed from the Swamps that you uncover by exploring your colony. Like with other resources, you need to actually construct a harvesting structure in order to harvest the soil. In this case, you need to build Wet Soil Piles, each of which can produce up to 15,100 Wet Soil per hour. Moreover, up to four of these buildings can be built on each Swamp.
While there are a few other resources in the game, including the premium currency, these are the ones you'll be interacting with on a daily basis. As such, it's important to know how to acquire and use them, so that you can continue growing your colony as fast as possible.