Game Guides
The Ants: Underground Kingdom Tips, Tricks, and Strategies for Beginners and Newcomers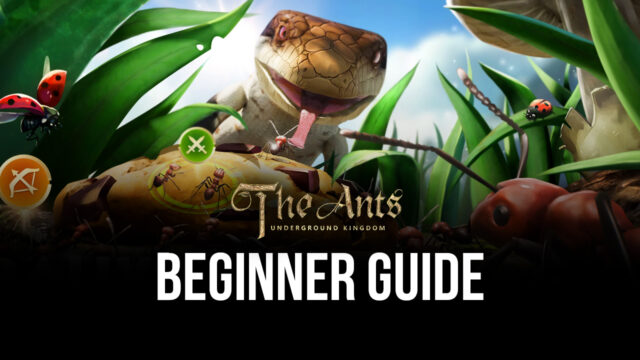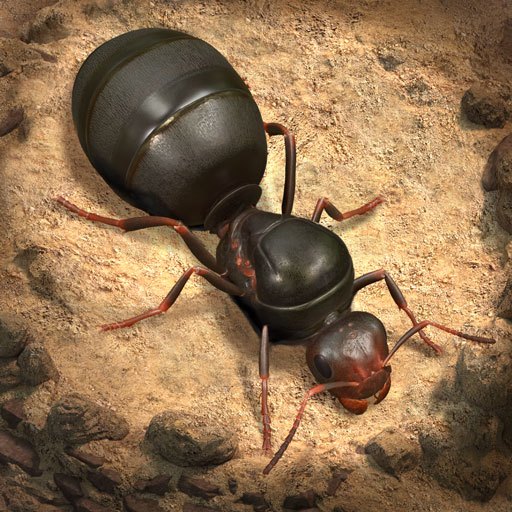 Developing your colony in The Ants: Underground Kingdom, might feel like a retread of building your cities in other strategy games, but it's still a quite engaging affair that'll keep you glued to your screen for weeks. In this sense, if you're a newcomer to this game and would like some advice on how to start, then these tips and tricks are for you.
Play on PC With BlueStacks to Get Access to the Best Tools and Features
While The Ants is a pretty simple game to pick up and play, it still has its intricacies such as tons of different menus, a progression system that's limited by what you can build with a single colony, and lots of grinding for resources. For this reason, your best bet for enjoying this game, especially if you want to progress as fast as possible, is by playing The Ants: Underground Kingdom on PC with BlueStacks, as our Android app player offers a wide assortment of features to significantly streamline your experience with this game.
For starters, playing on BlueStacks will let you access many important menus and issue certain commands simply by using keyboard shortcuts, which will help to streamline colony management. Also, playing on our emulator will also let you control and pan the camera simply by moving your mouse cursor to the edges of the screen as if you were playing a regular RTS on PC. And controls aside, BlueStacks also has tools for playing on multiple instances at the same time, which will let you create several colonies and play on all of them simultaneously, effectively multiplying your forces and resource production.
The point is that BlueStacks can definitely give you the upper hand when playing The Ants on PC, and the best part is that installing it takes only a few clicks and just minutes of your time, after which you'll get the very best experience with this game.
Follow the Chapter Task List
Now, when it comes to actually progressing in this game, things get a bit more complicated. Luckily, at the beginning, you always have the tutorial to hold your hand and show you the basics which, in most cases, will have you following the instructions on the chapter task list. However, even though you can complete these tasks shortly after beginning, it's still a great idea to continue following the instructions on this list afterward.
The chapter task list always gives you a series of objectives that you can complete at any moment, and which are designed to guide you in how you should be developing your colony in the beginning. In this sense, by following them, you can always make sure that you're on the right track, even if you're still a bit lost when starting out.
Nevertheless, even if you DO know what you're doing, it's still a good idea to complete these missions as they will give you valuable resources and materials that you'll need early on.
Always Keep Your Colony Occupied
And speaking of needing materials, the main way in which you consume resources in The Ants: Underground Kingdom is through building and upgrading facilities, training ant soldiers, and researching new technologies, to name a few. And trust us when we say that you'll need metric tons of materials in order to elevate your colony to its maximum expression of power. Luckily, construction, research, and training costs always start very low, so you can always be working on something even if you're very early into the game.
For this reason, one of the best habits you can pick up for this game is to always be working on something. This includes keeping your builders, researchers, and military buildings always busy producing, in order to ensure optimum progression of your colony.
Luckily, to aid you in this process, you have a series of icons on the upper left of your screen, which indicate when any of your facilities or workers are idle. You can always click on these icons whenever you want to check out the element that's currently idle in order to issue a command and make them work.
An idle facility is a useless facility. To ensure the development of your colony, always keep your ants occupied and focused on its progression.
Constantly Gather From the World Map
Similar to the above entry, there's something else that you must always remember to do if you want to streamline your progression in The Ants: gathering materials from the world map.
While your colony will have several different buildings tasked with producing vital resources like food, wet soil, sand, water, and others, they won't produce nearly as much as you need to accommodate the fast growth of your hive. For this reason, you must always take to the world map to find gathering spots, and then send your armies of ants to them to have them collect resources in your name. This extra bit of resources will actually add up and give you the necessary materials for continuously upgrading your colony, without having to wait for your production buildings to generate them.
Granted, always having your soldier ants gathering from the world map can take lots of diligence and time that, in some cases, you might not have. Luckily, you can automate this process by playing The Ants: Underground Kingdom on PC with BlueStacks, since our Android app player gives you access to customizable macros through which you can streamline the most repetitive aspects of your favorite mobile games.
Try to Find an Active Alliance
Last but not least, if you're going to survive in the harsh world of The Ants: Underground Kingdom, you're going to need help from your allies to keep you safe while you're offline. This is because an offline and isolated player is a prime target for the stronger alliances that are looking to either completely destroy any up and coming colonies, or to subjugate them for their resources.
However, if you have an alliance, particularly an active one, many players will think twice before attacking you, for the risk of angering your allies or starting an all-out war between the clans. For this reason, it's always a good idea to find a good alliance that can watch your back, as well as help with many things such as sharing resources, speeding up construction and research, and much more. Just try to find one that's in your same time zone, so that you can have a few overlapping hours where you can actively collaborate with your comrades.
Alternatively, you can create your own alliance by yourself, using the Instance Manager to play on multiple accounts simultaneously. With BlueStacks, you can effectively become a one-person army that won't ever have to rely on its allies to get by.