Game Guides
Ragnarok: Labyrinth Beginner's Guide – How to Start Your Adventure and Level Up Quickly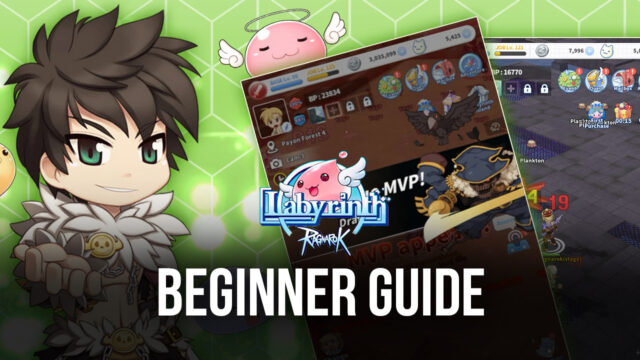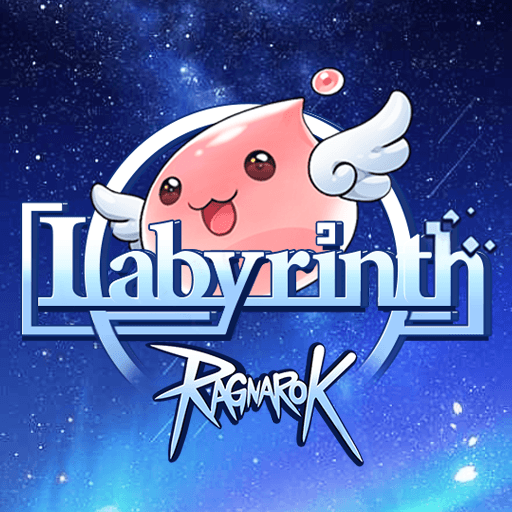 Ragnarok: Labyrinth is one of the most recent games in the Ragnarok Online franchise, this time featuring most of the elements that you will probably find familiar, but also adding a few new ingredients to the mix. The result is a game that looks and plays similar to the original RO, but with tons of automation and auto-grinding features to take the edge off the grinding, making this game into more of an idle RPG rather than a proper MMORPG.
This distinction comes hand-in-hand with a rather hasty presentation where, soon after booting up the game, you're thrust straight into the game world, without even being able to choose a class or customize your character, or even choose a name!
While the class system is pretty much the same as before, since in Ragnarok you always start out as a Novice and transition later on to your class of choice, the fact that you can't customize your character's looks or even their name can be quite concerning. But not to worry, as you'll get items that will let you both customize your gender and your name early on. However, when it comes to appearances, there really isn't very much you can do about this, other than purchasing cosmetics to add some fashion to your character.
Ragnarok: Labyrinth diverges from the others in the franchise in more ways than one, which might make it a bit difficult to get started. This is why we've created this handy beginner's guide; to introduce you to the most important elements in the game, and also to give you a few tips and tricks on how to progress and level up quickly.
Changing Character Name and Gender
While this isn't directly related to progressing or leveling up, since your name or gender don't actually affect anything in the game, it's still good to know as a beginner, especially if you want to stand out with a unique name.
To change your name in Ragnarok: Labyrinth, simply go to the Settings menu, which you can access by clicking on the burger icon on the bottom left. On this screen, you just have to click on "Change Nickname" and then punch in your desired name. You can change your name the first time for free, though you'll have to purchase a special item if you want to do it again afterward.
To change your gender, the only recourse is to use a Gender Change Potion, which you'll get for free early into the game. You can find this item in your bag, in the "Consumable" section, and use it simply by clicking on it. Keep in mind that this item is consumed upon use, and to get a new one, you'll need to buy it from the item shop for 100,000 Zeny per unit.
The Auto-Grinding System
As mentioned before, the single biggest departure in Ragnarok: Labyrinth, in relation to the other games in the series, is that this is more of a casual idle RPG where players can easily grind and progress without even having to press a single button. This is achieved thanks to the auto-grinding system that essentially makes your character attack all nearby enemies indefinitely, and continue farming independently until you turn it off.
You can toggle this grinding system on or off by clicking on the white "AUTO" button on the lower left. Proper use of this feature can help you to level up even if you don't have time to play manually. And if you're playing Ragnarok: Labyrinth on PC with BlueStacks, you can even set your character to auto-grind, and then minimize the emulator to use your PC for anything else. In fact, our character is freely grinding as we're writing this article!
The Sharevice
One of the mechanics designed to assist you in your grinding in this game is the "Sharevice", which is a simple and straightforward system that lets you temporarily "recruit" other player characters and add them to your team, where they will follow you around and attack all nearby enemies. This mechanic is great for speeding up your grinding as it will not only let you farm faster but also defeat MVPs and other boss enemies, without having to struggle.
However, the Sharevice isn't unlimited, and you can only use it for as long as it has charge. This charge is represented by a simple timer that, once it runs out, will block you from summoning teammates. It's worth noting here that the more allies you have active, the faster your remaining time will count down.
You can recharge four hours of your Sharevice for free once per day at midnight. Alternatively, you can use Time Charge items to restore anywhere from four hours to sixteen hours of charge per use. You can find these items by completing missions, or by purchasing them using Nyangvine, the game's premium currency.
Exploring and Completing Labyrinths
While the general gameplay in Ragnarok: Labyrinth revolves mostly around auto-combat and auto-grinding, there are also countless labyrinths to explore, which don't allow for any sort of automation. Instead, the gameplay in these places at the beginning plays out in two ways.
The first is the exploration and collection aspect, where you must make your way through the labyrinth picking up blue coins and avoiding the patrolling enemies. If you get spotted and caught, you'll be frozen in place and take damage. Also, you'll need to repeatedly mash the screen to break free faster. After collecting a set number of coins, the boss of the labyrinth will spawn, and you'll need to make your way to it to fight it.
Once you touch the boss, you'll enter a separate battle screen, where you and your band of recruited partners will surround the enemy and begin attacking automatically. The idea here is to defeat the boss, and to do so, you'll be able to use the skills and attacks that you've unlocked from leveling up. The labyrinth is completed once the boss falls, after which you'll receive a host of rewards for beating the stage.
Upgrading Your Gear
Last but not least, one of the most important tips that you need to know as a beginner in Ragnarok: Labyrinth is how upgrading your gear can be the difference between life or death,
Simply put, as you progress through the game, you'll obtain materials for defeating enemies and completing stages. These materials, along with some Zeny, can be used for upgrading your weapons and armor, which will increase their stats and therefore boost your power.
This upgrading system is very important, especially for when you notice your farming is going slower, or when you're unable to survive in your current zone. Sometimes, all you need is a few upgrades and you'll be back to action in no time!