Game Guides
Ragnarok: Labyrinth Class Guide - The Best Classes for Every Role and Play Style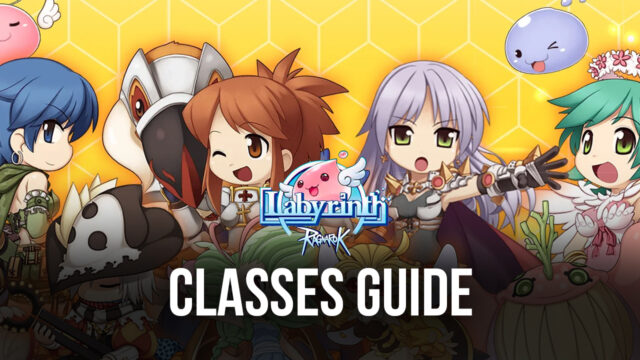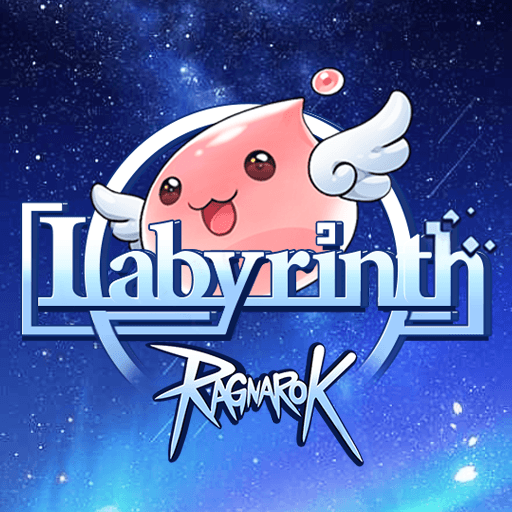 One of the most exciting parts about Ragnarok Online, even back when the game was at peak popularity in the early 2000s, was experimenting with the wide variety of jobs and classes available to all players. From the basic sword and board gameplay of the Swordsmen and Crusaders, the active support of the Acolytes, or the stealthy and bursty gameplay of the Assassin Cross, to the ranged capabilities of the Sniper, the plethora of ninjutsu available to the Ninjas, or even the one-tap destruction capabilities of the Monks, there were no shortages of playstyles available in this classic MMORPG.
While it's somewhat more limited than the original game, Ragnarok: Labyrinth still gives us some variety in the form of its many different classes and jobs, which can make settling on one quite challenging. This is why we've created this guide, to give you a quick rundown of all the different classes, as well as their strengths and weaknesses, along with our personal thoughts of each.
First Job Change
Unlocked at level 5, you can choose from four different jobs shortly after beginning your journey in this game. The available jobs at this point are the following:
Swordsman
STR-based fighters specializing in dealing crushing blows to the enemy. Has high HP and is the job with the highest defense, making them into an ideal tank for the group. Can stun enemies with the Bash skill, and also deal mixed fire-physical damage in an area with Magnum Break.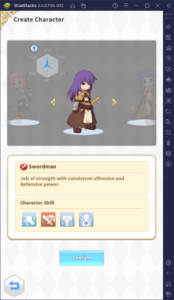 Archer
High DEX ranged fighters that attack slow but hard, dishing out tons of damage with every arrow. Their playstyle is very simple, which makes it a great job for beginners. Their kit is well-rounded as they have skills both for dealing high damage to single targets (Double Strafe), as well as AoE capabilities to deal with crowds of enemies (Arrow Shower).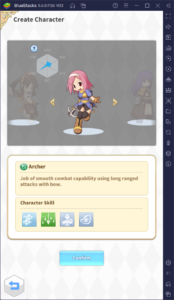 Magician
An INT-based job that wields the power of the elements to rain destruction upon their enemies. They are arguably one of the strongest classes in raw DPS, though they're quite squishy, and therefore require a cautious playstyle to avoid getting overwhelmed by the enemy. Aside from destroying their enemies outright, they can also inflict effects such as freeze, stun, or burning with their spells.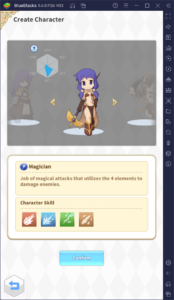 Thief
A high AGI class that uses nimble moves and precision to land devastating blows to individual targets. Their superior damage output makes them the go-to job for players who want to play a pure melee DPS role. Their high luck also helps them land plenty of critical hits with their skills and auto-attacks. Their damage is further increased with their Double Attack skill, which passively gives them a good chance of attacking an additional time with every melee hit. They can also weaken foes with poison using the Envenom skill, as well as close great distances with their Sightless Mind skill.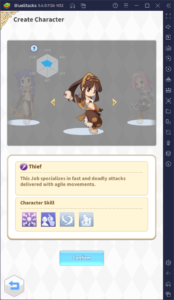 Second Job Change
Available at level 30, this second transition allows players to further specialize their characters, either by focusing on the strengths of their current jobs, or by adding wholly different abilities to their existing kit.
There are 8 different classes to choose from at this point, which include the following:
Swordsman Second Job Transfer
The stalwart Swordsman can transition into either a Knight, or a Crusader.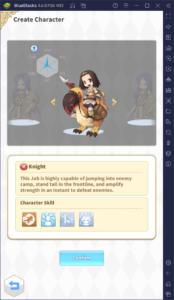 The Knight is an offense-oriented job that shirks some of its defense to significantly bolster its damage output. In contrast to the Crusader, Knights are all about moving around the stage on top of their trusty mounts, picking off enemies one by one with their awesome speed and crushing blows. Using his Concentration skill, the Knight can further boost their damage, but while reducing their defenses even more. Moreover, they can also ram into enemies forcefully with their Charge Attack skill. Lastly, their passive Two Hand Quicken lets them deftly wield two-handed swords better than any other class.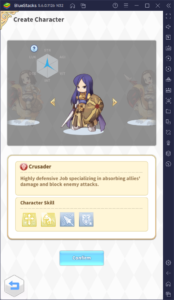 The Crusader is the resident Tank of the game, boasting a highly-specialized kit that allows them to shrug off most attacks while drawing the enemy's attention to them. They can also bolster their attack power temporarily, and receive all the damage taken by their allies, by using the Sacrifice skill.
Archer Second Job Transfer
The Archer can transition into either a Dancer or a Hunter.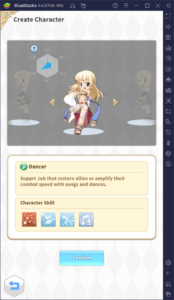 The Dancer is, curiously enough, one of those classes that radically changes the playstyle of the initial first job, by offering tons of healing and support, and less damage than the base Archer. In this sense, while the Dancer retains some of its DPS skills, they are more about healing and buffing their allies, making them into a DPS/Healer hybrid. Nevertheless, they're the best healers in the game, so they're always a welcome addition to any group.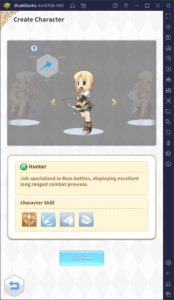 Hunters, on the other hand, are the complete opposite. They have a kit that's very specialized for dealing with bosses, with lots of skills to deal deadly damage to single targets, while staying safe since they can attack from very far away. And even though they can already deal massive damage to individual enemies, they can also burst down large crowds with their Arrow Repel skill, which pierces all enemies in a straight line.
Magician Second Job Transfer
The master of the magical arts, Magician, can transfer into Sages, or Wizards.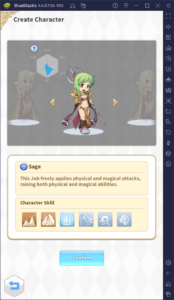 The Sage is, like the Dancer above, a class that changes the general play style of its base job. Specifically, this magic fighter combines powerful spells with devastating melee skills, making them deadly in both ranged and melee combat.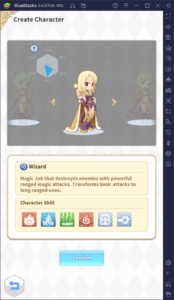 Wizards are the logical next step to the Magician's playstyle, offering even deadlier elemental spells to destroy anything that stands in their path. Further, to complement their already huge damage output, the Wizards' basic attacks are turned into ranged projectiles, letting them save some MP by picking their enemies from afar with simple auto-attacks.
Thief Second Job Transfer
Last but not least, the Thief can transfer to either Assassin, or Rogue.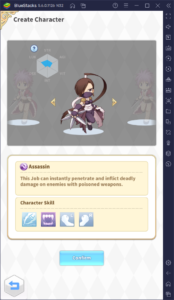 As we mentioned in our Ragnarok: Labyrinth tips and tricks, the Assassins are the best melee DPS in the game, hands down. This is due to their mix of deadly poisons, along with fast attacks that are augmented with their passives, which automatically increases their physical attack power, critical rate, and attack speed while wielding a dagger in each hand.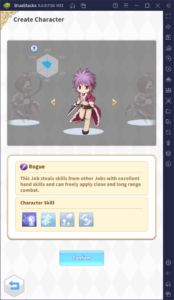 Rogues offer a mix of ranged and melee combat, with a distinct focus on the latter. They can inflict stun on their enemies at melee range, and then retreat and turn them into pincushions using their Double Strafe skill. It's interesting to note here that Rogues are great for farming since they can passively increase the drop rate of defeated enemies.
That's it for the different jobs and classes in Ragnarok: Labyrinth. Which one do you think is the best? Leave us your comments in the section below!