Game Guides
BlueStacks' Beginners Guide to Playing The Revolt: Massing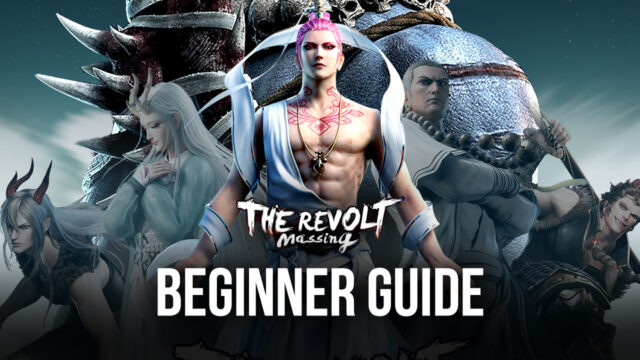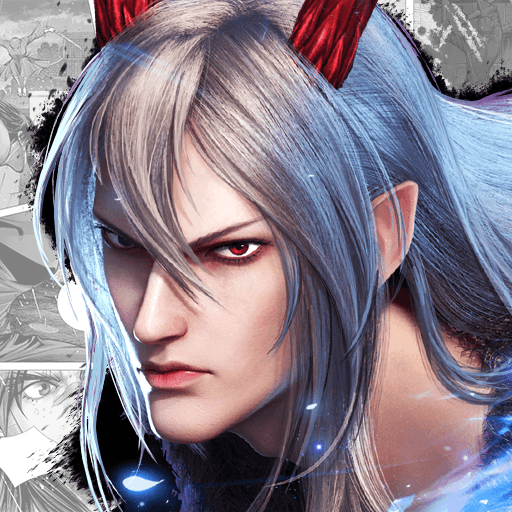 The Revolt: Massing is a game where players can collect various heroes to go on a grand adventure by building the strongest team centered around the main character. Aside from your main goal, you are also expected to do many other things by playing different game modes in this game. For a new player, all of these things can be a bit overwhelming, so it's a good idea to get a good idea of where to start so that you don't end up messing up in the early stages of the game.
New players are always encouraged to try and experiment on doing stuff in the game so that they have a sense of natural growth rather than being told what to do all the time. However, even that can get tiresome if the game doesn't explain the fundamentals of what you need to do. The Revolt: Massing tries to explain stuff using short tutorials, but it's not enough for the average player. That's why we've prepared a beginner's guide to help players get a better feel of the game.
Collecting Heroes
Collecting heroes is the primary task you need to accomplish in any RPG game with a gacha system. The gacha system refers to the mode of acquiring heroes. In this game's case, using random summon chances to acquire units of varying rarities. There are also other ways to collect heroes, but the most important thing to keep in mind is that players need to get the strongest heroes in the game or upgrade their current ones so that they can challenge even more enemies in the future.
The Revolt: Massing has three different factions of heroes, which are the Heavenly, Dark, and Mortal heroes. Each faction has certain advantages and disadvantages, especially when teamed up with other heroes that they're related to. Because of these advantages, players are often encouraged to summon a ton of heroes so that they can build the perfect team. However, rarity is the most crucial factor to keep in mind when trying to get valuable characters in your team.
Questing
Questing in The Revolt: Massing is the same as any RPG. Players are given tasks that they need to complete, which, in turn, gives them rewards such as currency, items, and experience. Most mobile games don't have an in-depth questing system like traditional games because they prefer linear quest lines that allow players to follow a specific path towards becoming a better player. This is why players are given a lot of quests at the same time, which the game expects them to finish as soon as possible.
The Revolt: Massing doesn't have a unique questing system. It only gives players repeatable daily tasks that they can accomplish or not. Quests in this game award the player with activity points, which unlock chests according to the number of points collected. It's a good idea to complete all of the daily quests before the reset to maximize collecting rewards. Unfortunately, the game doesn't have a concrete main quest system that gives it a more linear take on progression.
Story Mode
The Story Mode is the main campaign in the game. This is where everything happens, be it story progression, item farming, experience gain, and unlocking most of the game's modes that allow players to strengthen their character can be acquired by completing parts of the main story. That is why players are encouraged to complete as many chapters as they can per day and progress through the story quickly. However, those that want to enjoy the story can take their time doing so.
Players should prioritize doing the story mode by consuming their energy. Even if you reach a point where you simply can't progress to the next champion, you can spend your energy to sweep through stages that you've already completed to farm items and experience that will help you along the way. Try to study which stages contain items you need so that you won't waste your energy sweeping through stages with minimal rewards.
Adventures
Adventures are the alternate game modes in The Revolt: Massing. This is where you can find the PvP arena, Daily Instances, High Pagoda, and many more game modes that are important for your team's progression. The primary purpose of the adventures is to give players the resources to upgrade their team or provide them with a stage to test out how strong their heroes currently are. Players can unlock these game modes by reaching a certain level, so it's a good idea to try and level up quickly.
The most important game modes in the Adventure are the Arena and Daily Instances. The arena is one of the main features in many RPGs because it allows players to compete against each other so that they can determine who's the strongest person on the server. Daily Instances are where players can gather resources to upgrade their heroes. This has sub-stages where players can choose ones to complete, depending on what resources they currently need to give to their units.
Gearing
Gearing is one of the primary goals in any RPG. Gearing refers to equipping units with strong items that they'll need to upgrade their stats. Equipment in The Revolt: Massing can be acquired either by crafting them or receiving them as a drop or reward from the game. In this game, players will be forced to get the best equipment possible for their team so that they can challenge more difficult content without worrying about wasting energy or making multiple attempts.
There are two main pieces of gear in The Revolt: Massing. The first one is the standard equipment: the head, arm, chest, and leg pieces. There is only one set of equipment types in the game, with rarity being the most significant difference in terms of stat distribution. The second type of gear is scriptures, acquired through scripture searching. This has more variety because it comes in different types that players can farm and upgrade.