Game Guides
Play The Seven Deadly Sins: Grand Cross in the Glorious Landscape Mode Now on BlueStacks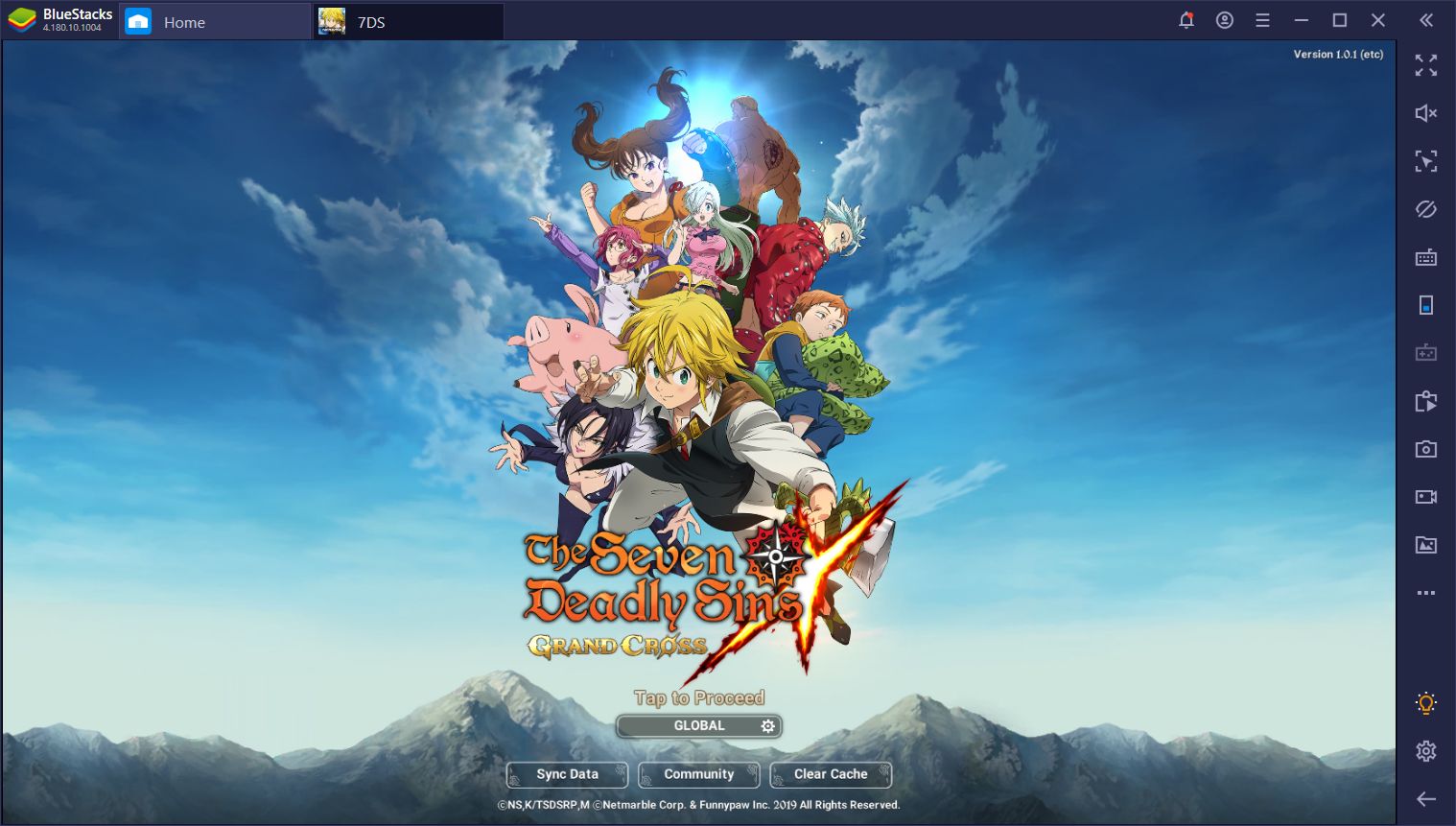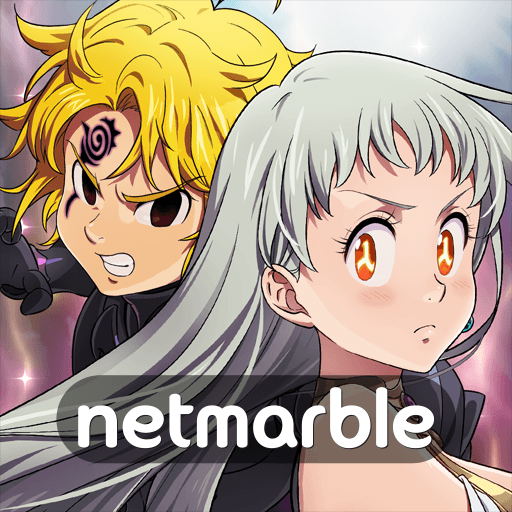 The Seven Deadly Sins: Grand Cross is one of the best gacha games we've had the absolute joy of playing in a long time. It not only offers the gameplay loop that we've come to appreciate from titles in this genre but also a strategic card-based combat system that offers tons of variety and replayability. There's something about collecting characters in this game that goes beyond the heroes themselves and is more about what they can do with the exclusive cards that they offer to your team. Take a look at our article on the best heroes in this game if you want to know what we're talking about.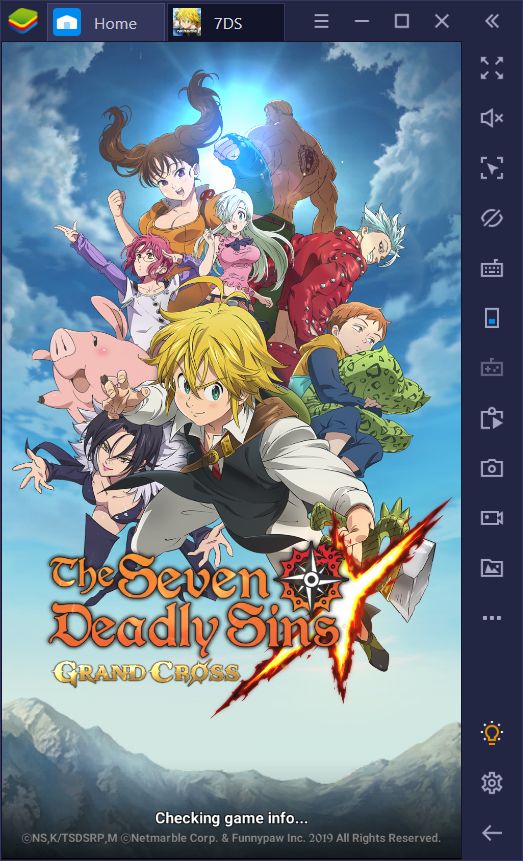 However, despite all its strengths, The Seven Deadly Sins actually has one important shortcoming: For some reason, the developers made it so that it can only be played in a portrait orientation, considerably limiting screen space and taking away from the game's overall aesthetic. The smaller screen space, in turn, leads to aliasing and other graphical issues that, in other cases, could be fixed by stretching the image and upping the resolution.
However, for BlueStacks users out there, who like to enjoy The Seven Deadly Sins on PC, we have implemented just the solution for you in our emulator. And with those enhancements, you can also enjoy the gameplay advantages that come with reading our comprehensive guides on rerolling, heroes, farming, combat and much more.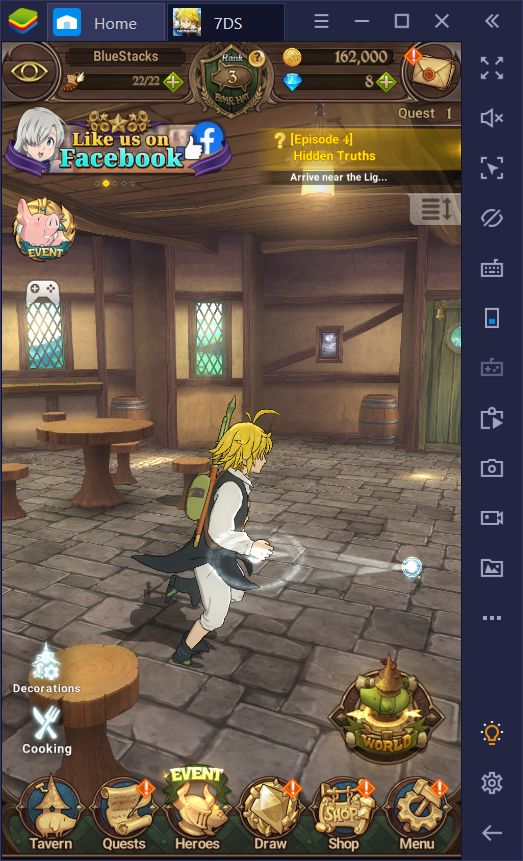 Introducing the Widescreen Fix for The Seven Deadly Sins: Grand Cross
In this special BlueStacks version (4.180.10), we implemented a fix for making 7DS playable in landscape orientation, giving the game a widescreen presentation that looks absolutely amazing. For a game that was designed to be played in portrait mode, this title is significantly-enhanced when played in widescreen. In fact, it looks so good, that we think it might actually be an upcoming feature for the game in a future update.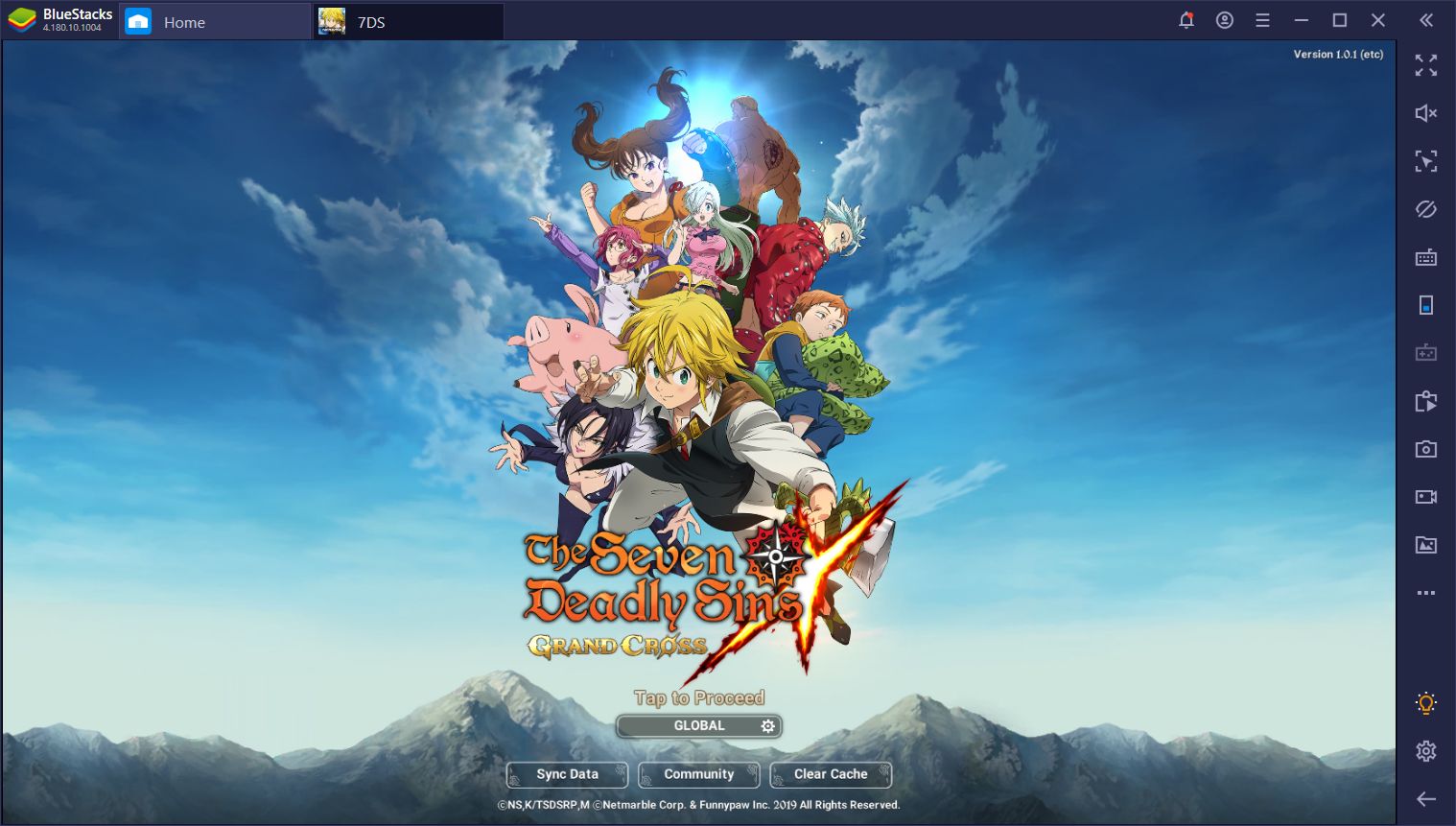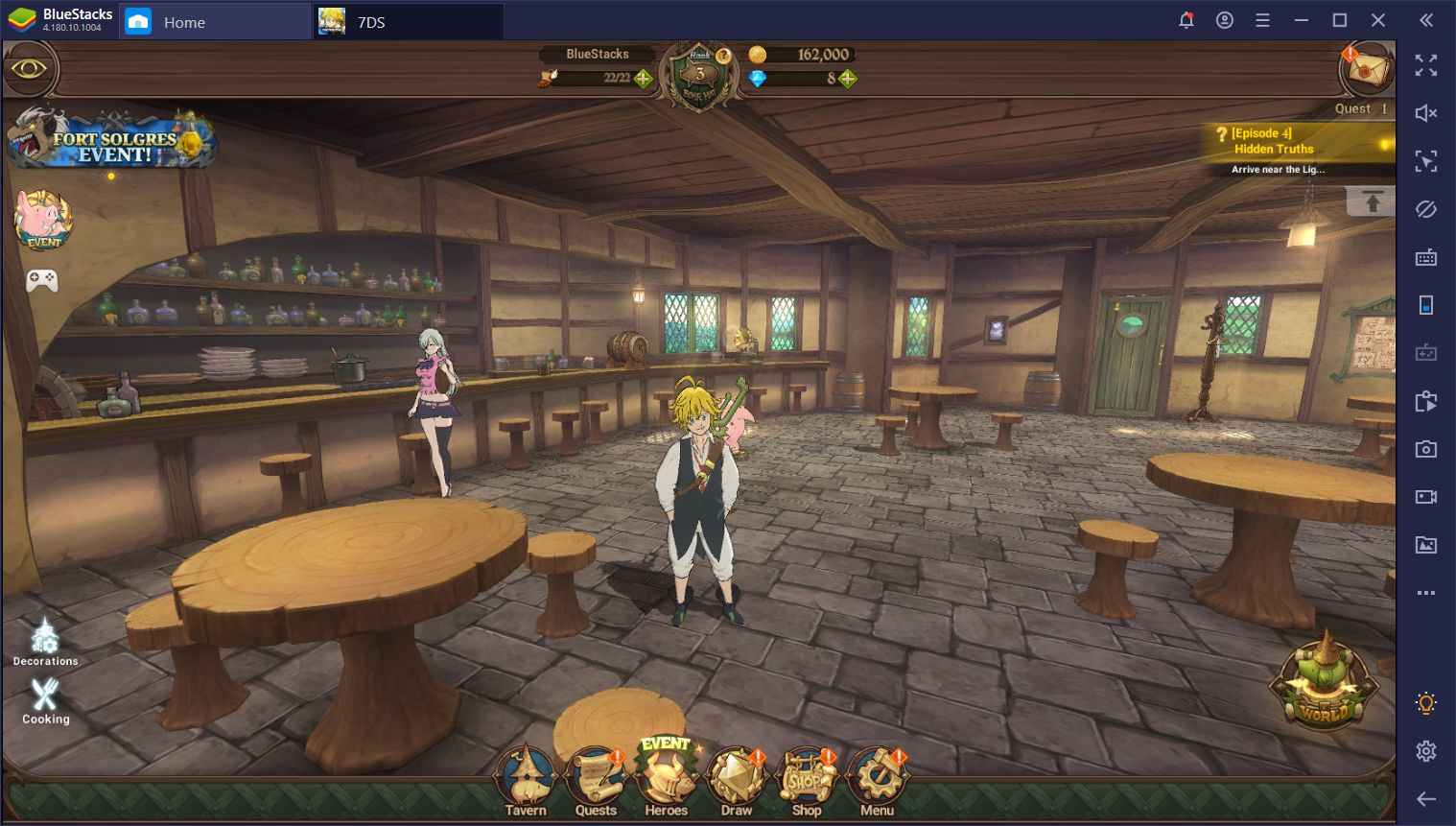 However, until that time actually comes (if it ever does), you can force your The Seven Deadly Sins game into a widescreen orientation if you play it on PC with BlueStacks.
How to Activate Widescreen Mode in The Seven Deadly Sins With BlueStacks
Applying the widescreen fix to 7DS in BlueStacks is actually quite simple and streamlined. However, you must first check that you're using the 4.180.10 version of our emulator. You can get it here.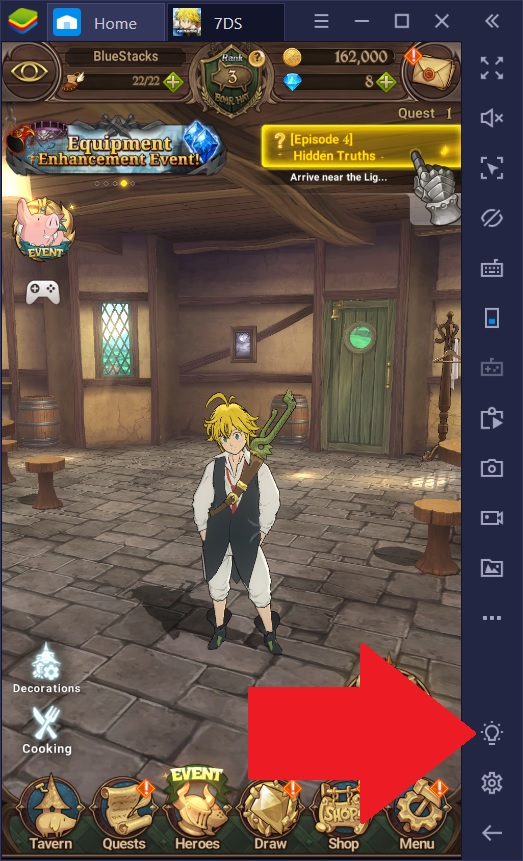 Once you've updated, applying the fix is as easy as launching The Seven Deadly Sins, and looking for the option in the "settings" tab of the Game Guide. You can access the Game Guide by clicking on the lightbulb button in the right panel of your BlueStacks window, or by pressing Ctrl + Shift + H. Once on this tab, you simply need to tick the box that reads "Play in landscape mode." The game will then prompt you to restart, and once you relaunch the app, you'll be in glorious widescreen.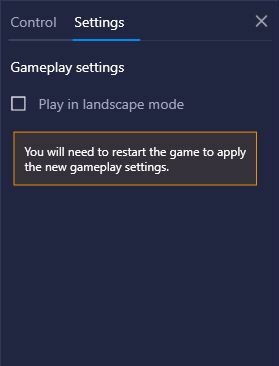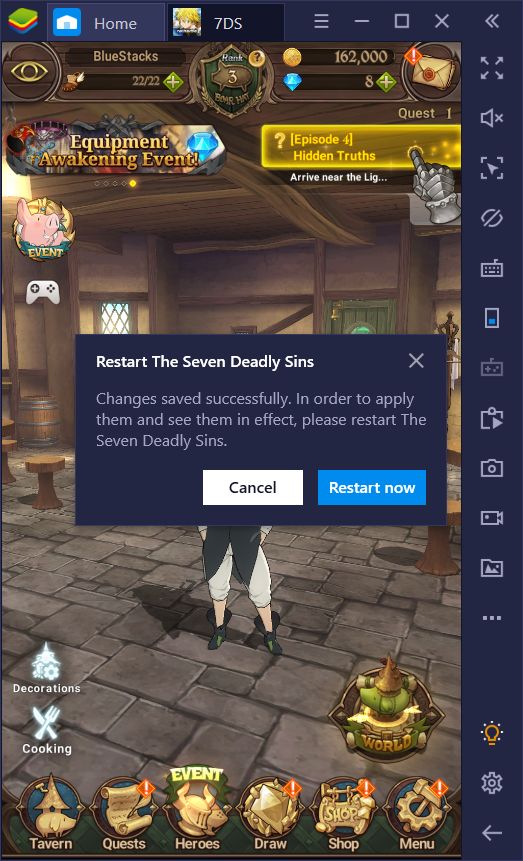 What do you think about The Seven Deadly Sins: Grand Cross in widescreen with BlueStacks? If you think it looks as amazing as we do, leave us a comment in the section below!