Game Guides
Best Units to Use in Hell Demon Raids in The Seven Deadly Sins: Grand Cross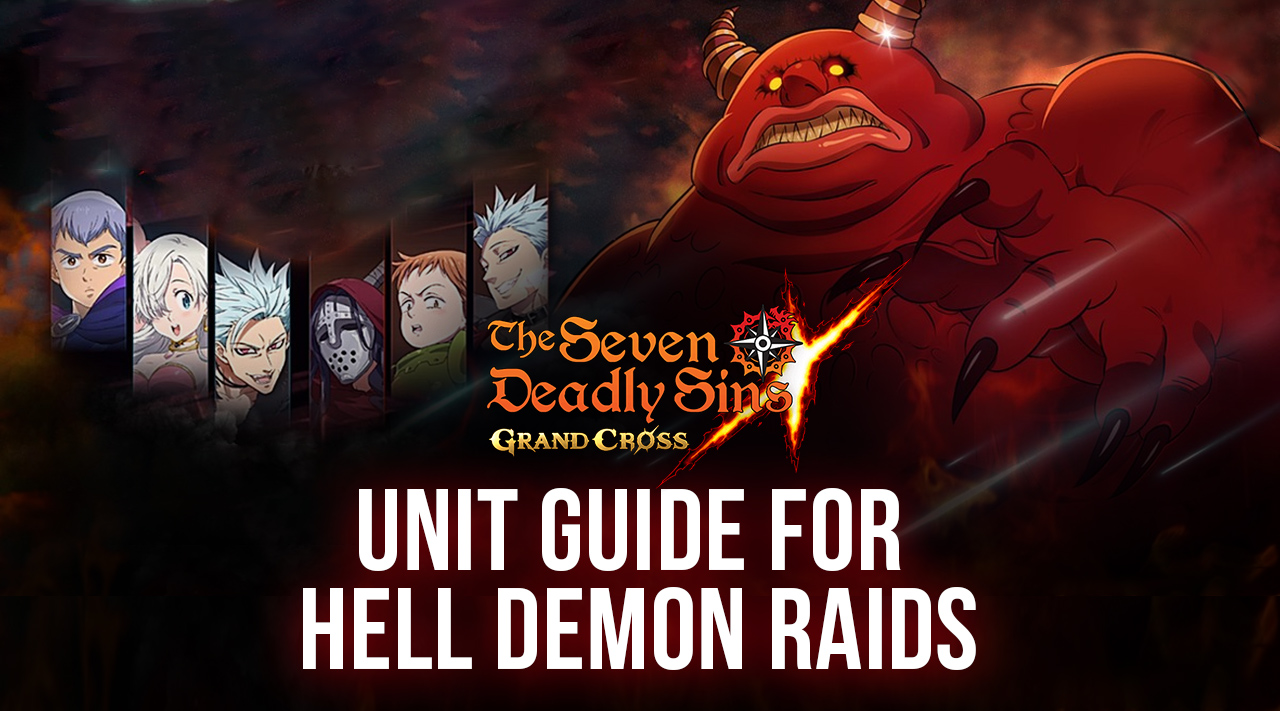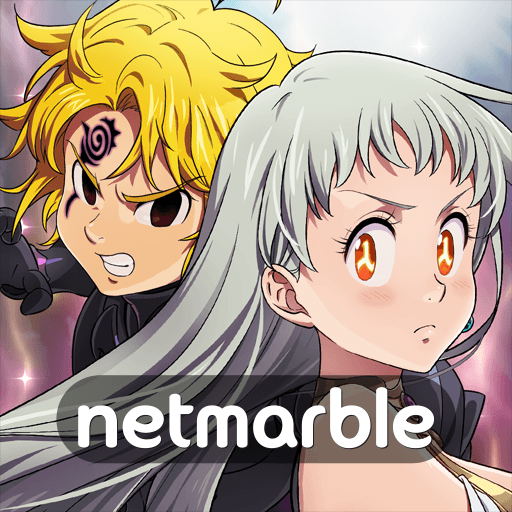 Hell Mode Death Matches are a new addition to The Seven Deadly Sins: Grand Cross and it's completely different from the previous ones. In all the previous modes, we could use any hero we wanted but hell death matches restrict hero use to a single type of attribute, so it might be tough and even confusing to select the best heroes for each demon. Here we'll give a detailed guide about which hero to use and why are they better than the others.
Red Demon Hell Death Match
Since the Red Demon attribute is 'Strength' you can only use the 'Speed' attribute heroes in Red Demon Hell Raids.
SSR Ban-

Brawler Ban and Nunchaku Ban are one of the best units for Red Hell Demon. While Brawler Ban is a great DPS unit, Nunchaku Ban can cancel stances, reduce defense-related stats and his ultimate can extort 50% of Attack and Defense for two turns.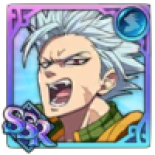 SR Eren Jaeger-

Eren Jaeger was a free unit available to everyone during the Attack on Titan collab event. His attack skill can cancel stance and his buff card along with 6/6 ultimate deals quite a good amount of damage.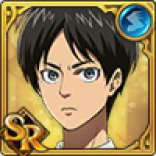 SSR Slater-

Slater is a fairly good damage dealer, however, he requires a specific type of gear set to work efficiently. You need to have a crit damage gear set with a total of 5 attack sub-stats and 5 crit damage sub-stats. He can remove and disable stance skills and his ultimate deals good damage as well.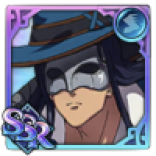 SSR Jenna-

Jenna is a good counter of Red Demon. However, she's mainly used because of her costume effect which guarantees a red demon appearance and a costume enhance item.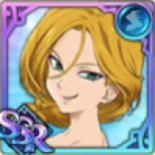 SR Jericho-

Jericho is only used as a sub-unit because her passive gives a 10% increase in Attack-related stats boost to all Speed attribute allies.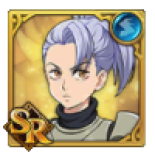 Grey Demon Hell Death Match
There are two types of 'HP' unit teams that you can use in Grey Hell Raids. One is to use SSR Green Gowther and the other is to use SSR Green Elizabeth. The Green Gowther Strategy is the same as Red Gowther Strategy in extreme mode, with your team consisting of 2 SSR Gowther, 1 SSR Valenti, 1 SSR King, 1 SSR Helbram and 1 SR Gilthunder.
SSR Gowther-

Gowther buff card can be used to rank up skills of all the units in the match. So, using one silver rank up and then one bronze rank up will make every other skill card gold rank.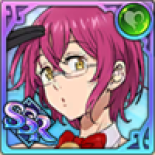 SSR Helbram-

Helbram is used for his gold buff card that provides a 30% boost in Attack-related stats of all allies.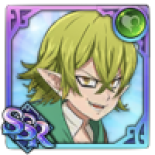 SR Gilthunder-

Gilthunder is used for the same purpose as Helbram. His gold buff card gives a 60% boost in Attack to all allies. It can be stacked with Helbram buff.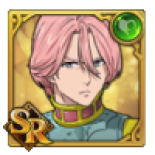 SSR King-

King is the main DPS unit. With all the buff and King being a strong unit in Grey Demon Raids, he can easily take down the demon.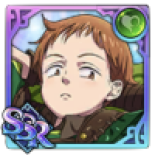 SSR Valenti-

Valenti is just there to absorb most of the damage. Since this strategy is RNG based, Valenti provides more survivability to the entire team.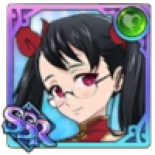 The other strategy is to spam SSR Elizabeth Ultimate and ult rush the team. Suitable units for this strategy are:
SSR Elizabeth-

Elizabeth can remove buff from heroes and supplies ultimate gauge orbs which can be then used for an ultimate rush team.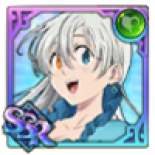 SSR Escanor-

Escanor is the main DPS unit, but don't use his 'Elegant Blow' attack when the boss is in flight mode because he'll simply evade.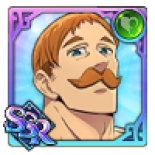 R Alioni

– Alioni can use his taunt so that the demon can't remove orbs from other heroes. His attack card along with ultimate also does a good amount of damage and his passive provides a 10% boost in attack-related stats.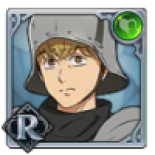 SSR Zaneri-

Zaneri costume effects give confirmed costume enhance material, so she's a good substitute unit.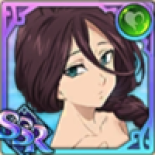 Crimson Demon Hell Death Match
Howlex Hell Raid is one of the easiest raids because there are several good DPS 'Strength' units.
SSR Gowther-

Gowther is a must unit because his rank up is a great help. Same as the green Gowther strategy, you can easily make all the other skill gold rank and deal good damage.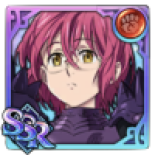 SSR Escanor-

Escanor is the best unit to deal great damage. However, it is best to pair Escanor with Arthur because of his buff skill which helps Escanor in dealing more damage.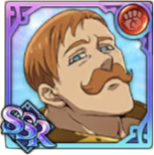 SSR Derieri

– Derieri can easily one-shot Howlex with her ultimate move in its final phase with a good amount of buff. Her gold buff card gives her a 50% boost in base stats and her passive provides a 10% boost in attack per skill used.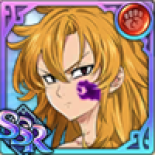 SSR Arthur-

Arthur is only used for him a gold buff card which removes all debuffs from allies and provides immunity and gives a 30% increase in base stats.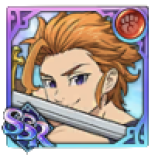 SSR Demon Meliodas-

Demon Meliodas is a DPS unit and his ignite card helps in dealing more damage to the demon. His ultimate move inflicts Weak Point damage which deals 3x more damage to debuffed enemies.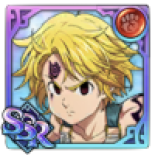 SSR Elaine

– Elaine's costume provides a confirmed costume enhanced material bonus, so she can be used in the sub-slot.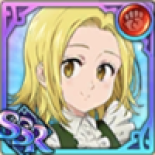 SR Jericho-

Jericho is only a support unit because of her passive which gives a 10% boost in attack-related stats to all strength attribute allies.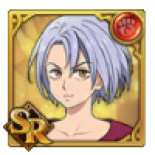 Don't restrict yourself to a small screen and enjoy The Seven Deadly Sins: Grand Cross in glorious landscape mode on PC with BlueStacks.