Game Guides
Top Heroes to UR Gear in The Seven Deadly Sins: Grand Cross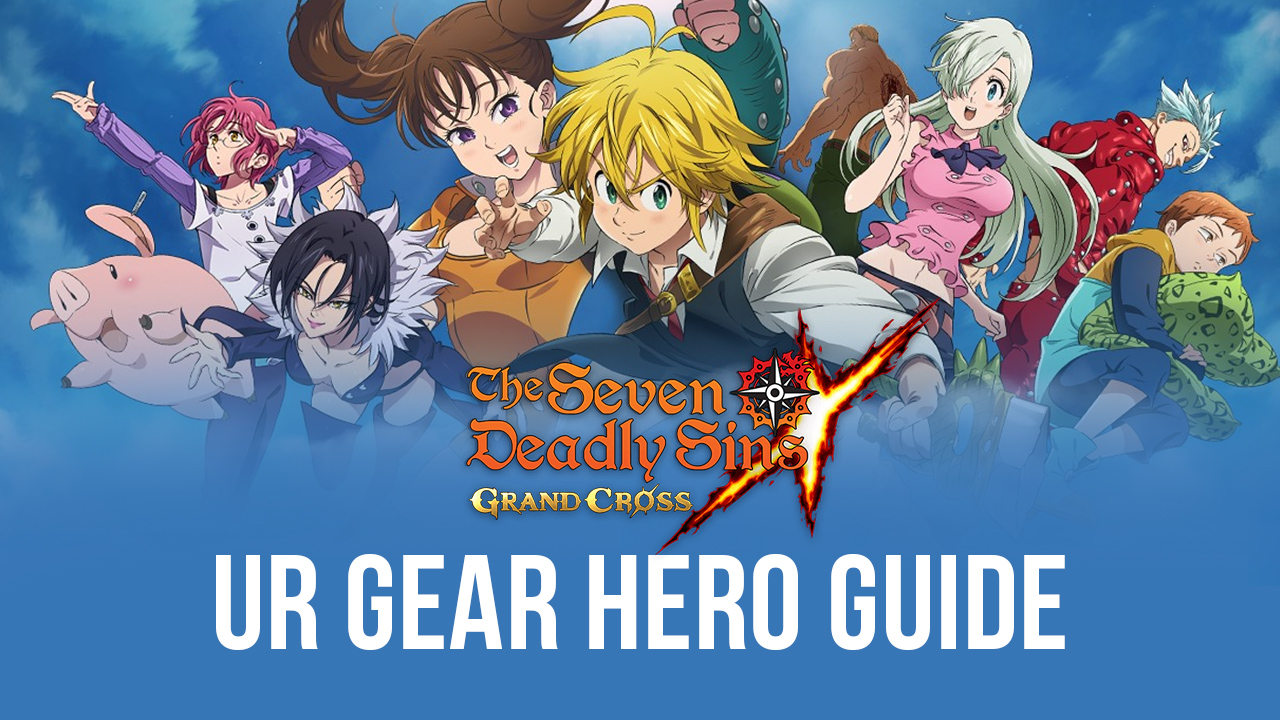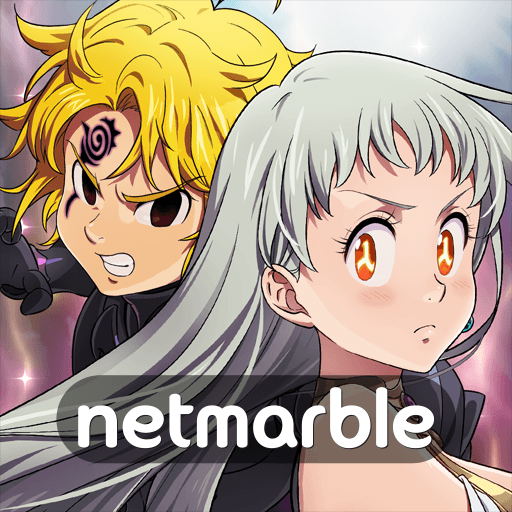 To make a UR gear, you need to go to Merlin in the tavern and select the 'Engrave Equipment' icon. After that you need to select the gear you need to UR and select the corresponding Hero that you want to give UR gear. You can only UR a fully enhanced and awakened gear and you need one 6* awakening stone and 10 engraving stone for one UR gear. After equipping the UR gear on its respective hero, you'll get a certain stat boost in Attack, Defense & HP respectively. Since awakening and engraving stones are very hard to get, it's important to UR gear only specific heroes that'll help you the most. Always prefer to UR gear those heroes that are more in number since UR gear does not differentiate between the title of the hero. For example, if you UR gear Meliodas, that UR gear can be equipped by all types of Meliodas be it Demon Meliodas or Tavern Master Meliodas.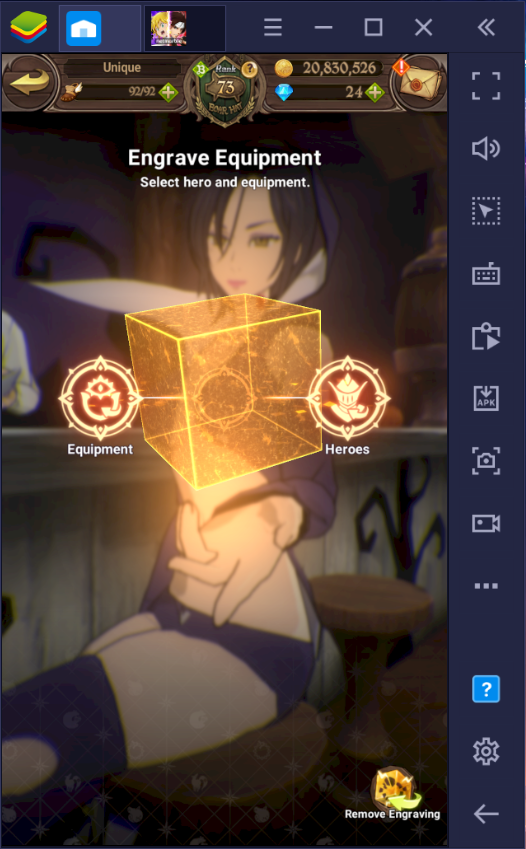 Escanor-

Escanor is one of the best units in the game which upon acquiring UR gear, becomes unstoppable. Escanor is used in both PvP and PvE content. With proper sub-stats, association and UR gear, Escanor can reach more than 15,000 attack stat which is just amazing.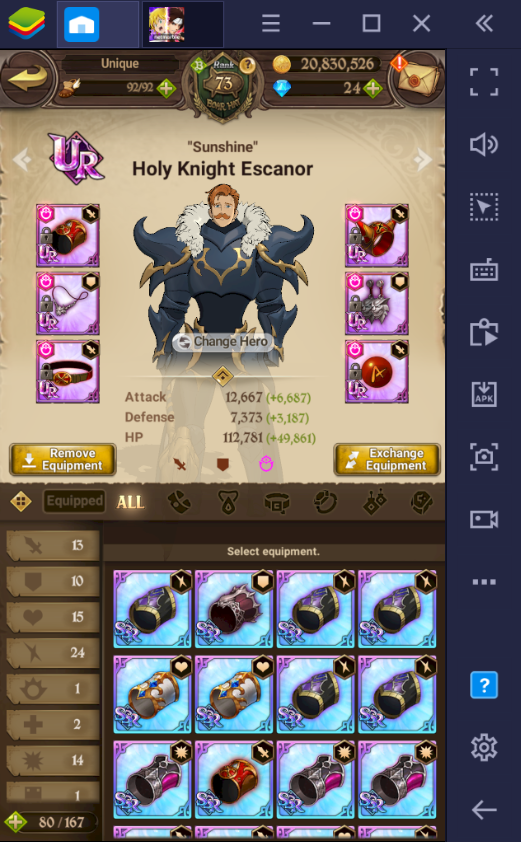 Meliodas-

Meliodas is the protagonist in both the anime and the game as well. Blue Demon Meliodas and LostVayne Meliodas are just amazing to use. Most of the time this question arrives, do we have to make separate gear for Blue Demon Meliodas and others? Well, if you have the resources to afford two gears then yes, you may. If not, another option is to make two UR gear attack rings, one with pierce sub-stats and one with attack sub-stats. Replace them when you use BDM or any other Meliodas as per choice.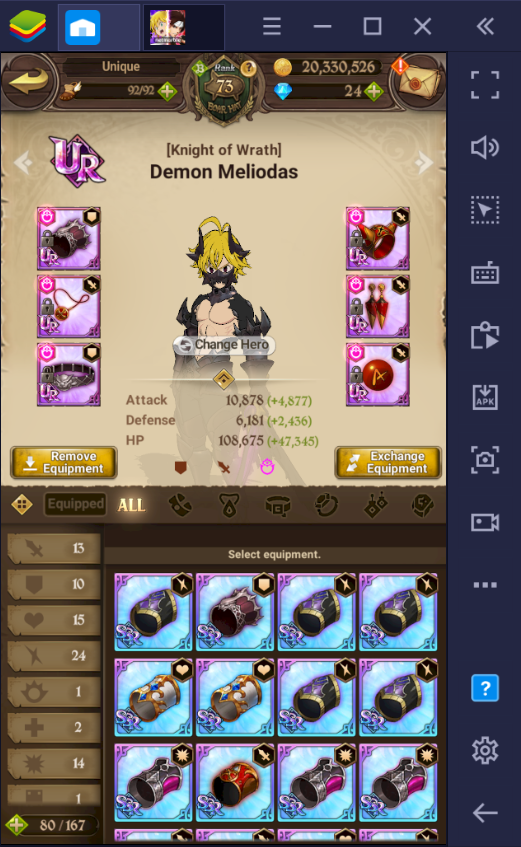 Gowther-

Gowther, without a shred of doubt, is one of the most overpowered characters in the game. He's used in every content that the game has to offer. So, this goes without saying that UR gear Gowther is absolutely amazing. With a UR HP/Def gear with resistance and defense sub-stats almost patience most of the AoE attacks and offers more survivability and damage.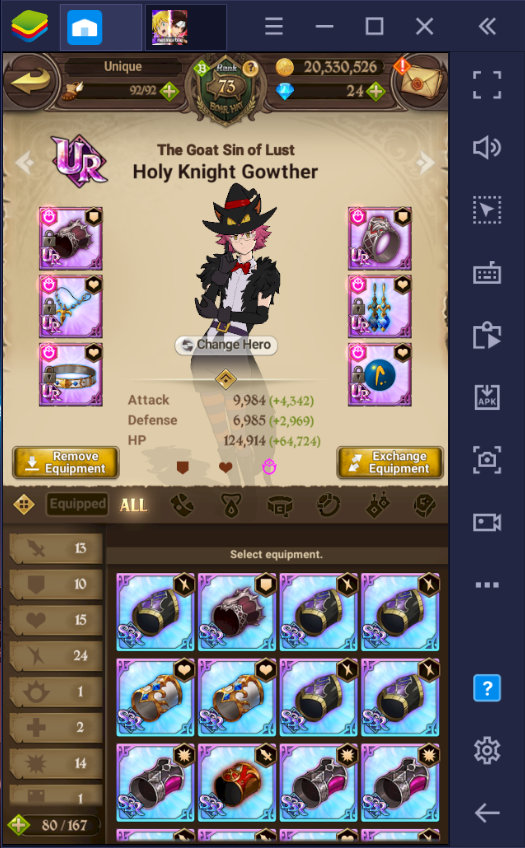 Merlin-

Merlin is another good option for UR gear. Merlin is a good unit as an individual as well as a great association for Escanor, Demon Meliodas and many more heroes. The most confusing thing about Merlin gear is whether to give her Atk/Def gear set or HP/Def gear set, so the best option is to go for HP/Def gear because she's more of a support unit rather than a DPS unit.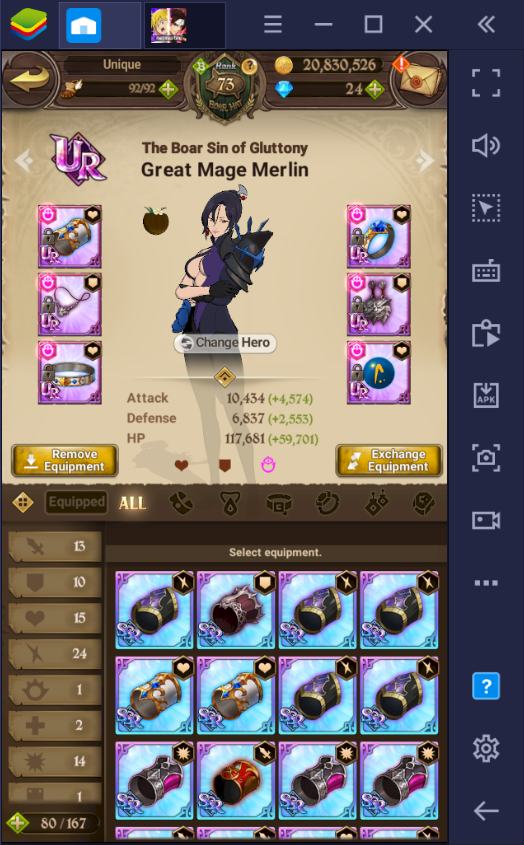 Derieri-

Derieri is not much of a priority in UR gear, but if you're interested in 'Knighthood Boss Battle' then you should at least UR her attack gear for more damage. The extra attack stat boost from UR gear will definitely give you more points and push you all the way to the top of the knighthood list.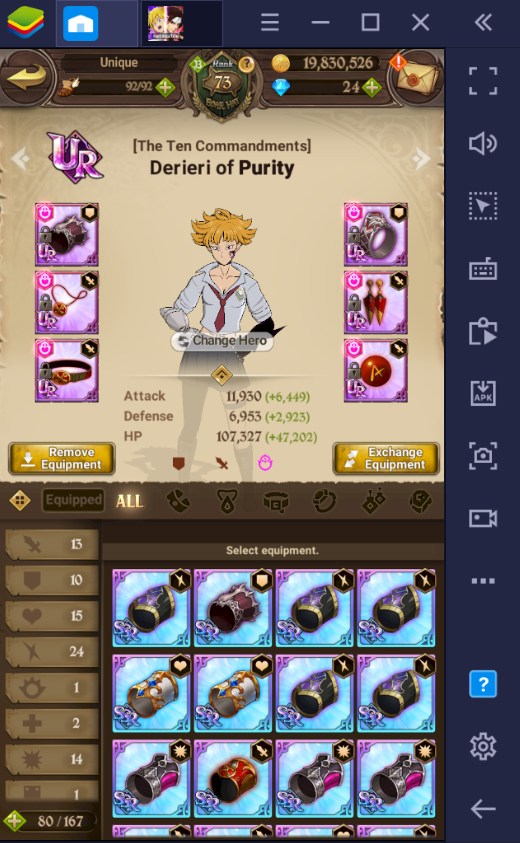 King-

If you use king a lot, then UR gear on him will definitely suit him. If you use King in PvP, using a HP/Def UR gear on him gives more survivability, healing and amazing damage output in his ultimate move which pretty much wipes out the entire team.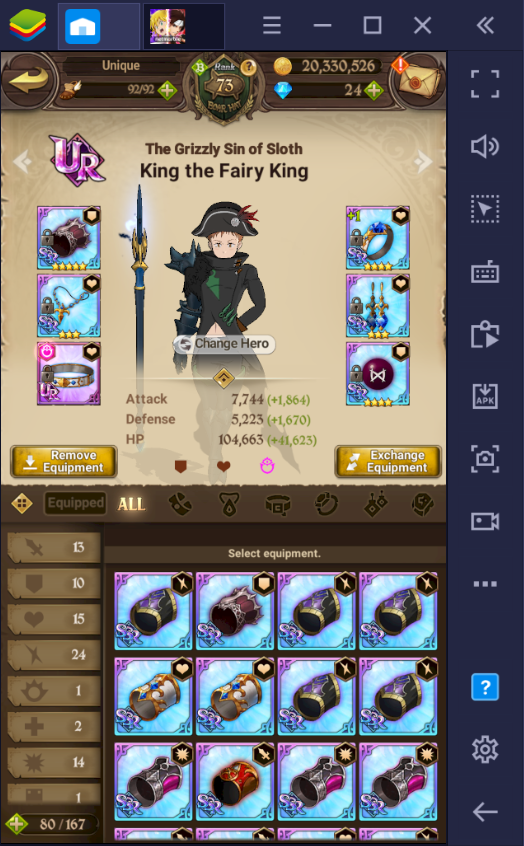 Lillia-

Lillia is a good pair for any pierce unit, especially Blue Demon Meliodas. So, it is safe to say that BDM and Lillia go hand in hand. Since Lillias' passive works only upon entering battle, she's a unit that has to be on the front line. The longer she survives, the better, since she can heal as well along with the additional pierce. A HP/Def UR gear ensures that she survives and provides a good amount of healing as well.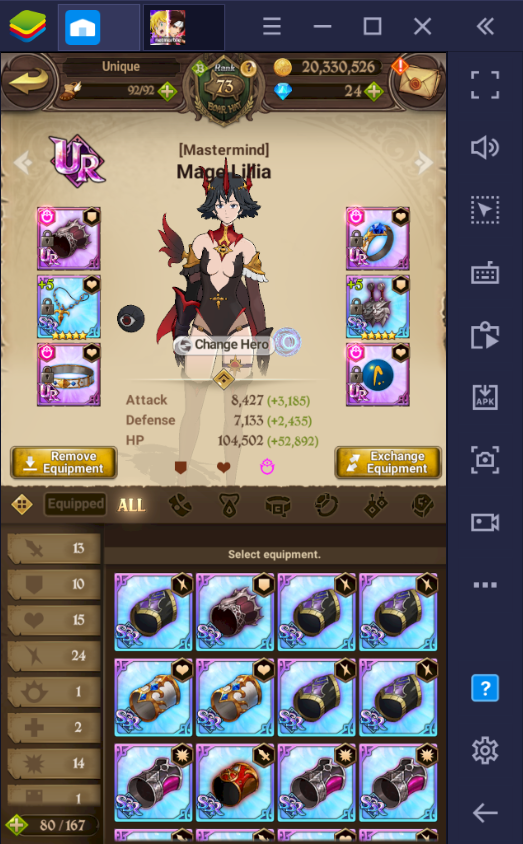 Arthur-

Arthur is a decent unit to invest in for UR gear. Blue and Red SSR Arthur are good units for hell demon raids and both can equip that gear. Moreover, Red Arthur is also an important unit for the 'Mono Red' team so UR gear would be helpful.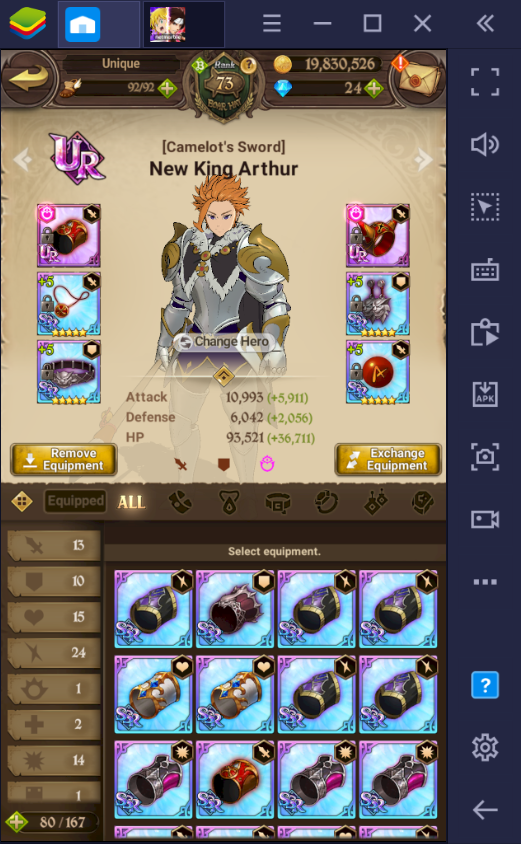 You can UR gear other heroes as per your usage. Some of the other heroes that are worthy of UR gear are Jericho, Ban, Valenti, Elizabeth or any of your favourite heroes for fun. Check out our Equipment Guide for The Seven Deadly Sins: Grand Cross for more insights about equipment.