Game Guides
The Seven Deadly Sins: Grand Cross on PC – Must Have Characters After the Global Release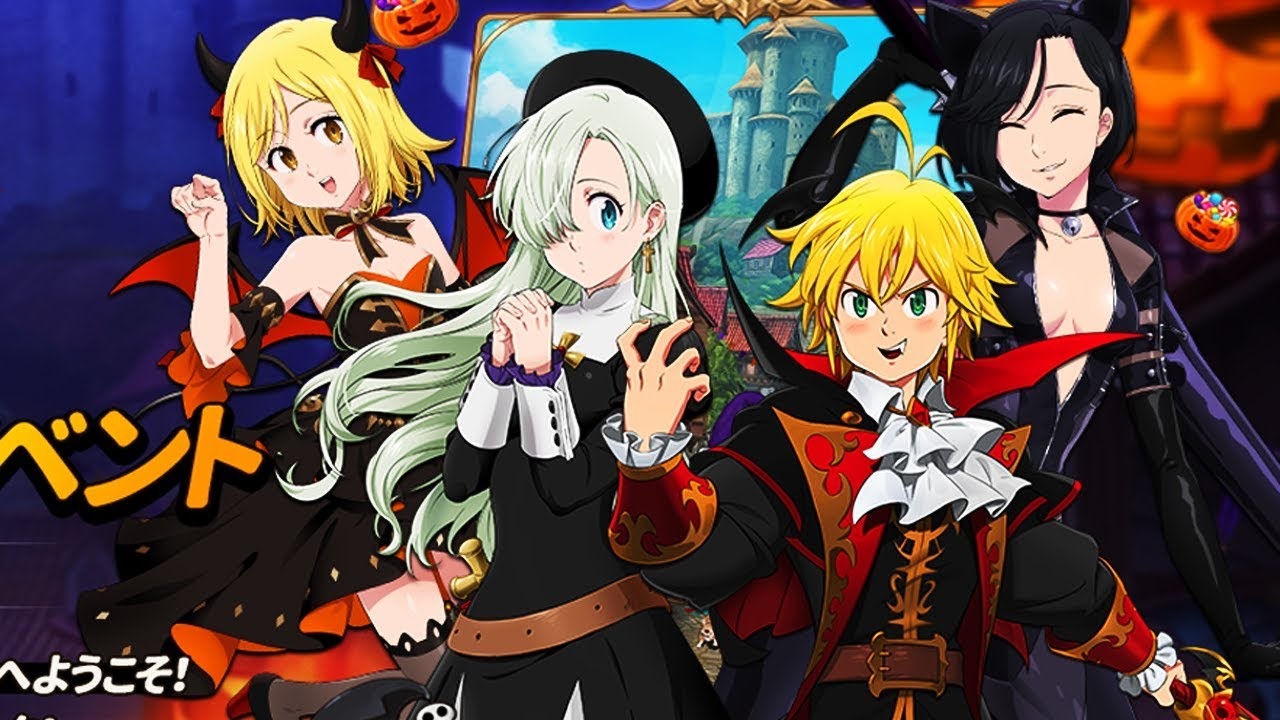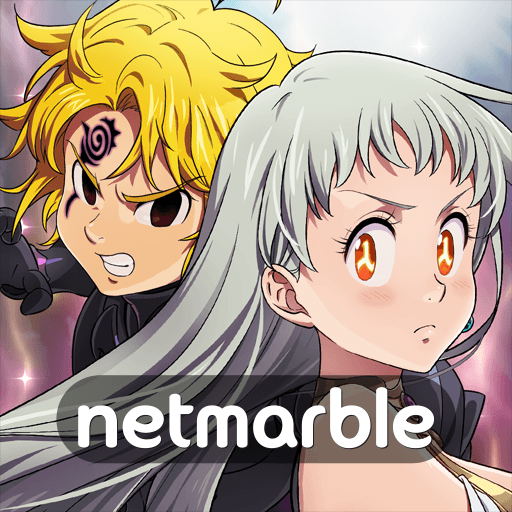 Lately, the Netmarble Corporation has had a streak of successful releases on the App Store and there's no sign of them slowing down. In fact, after The Seven Deadly Sins: Grand Cross became an outstanding success in the Japanese market in 2019, the global release of the adventure RPG was only to be expected. Banking on their game design know-how, as well as on the popularity of SDS's manga and anime, Netmarble is definitely going in the right direction. And you can also go in the right direction by checking out these awesome tips on Rerolling, combat, farming and more.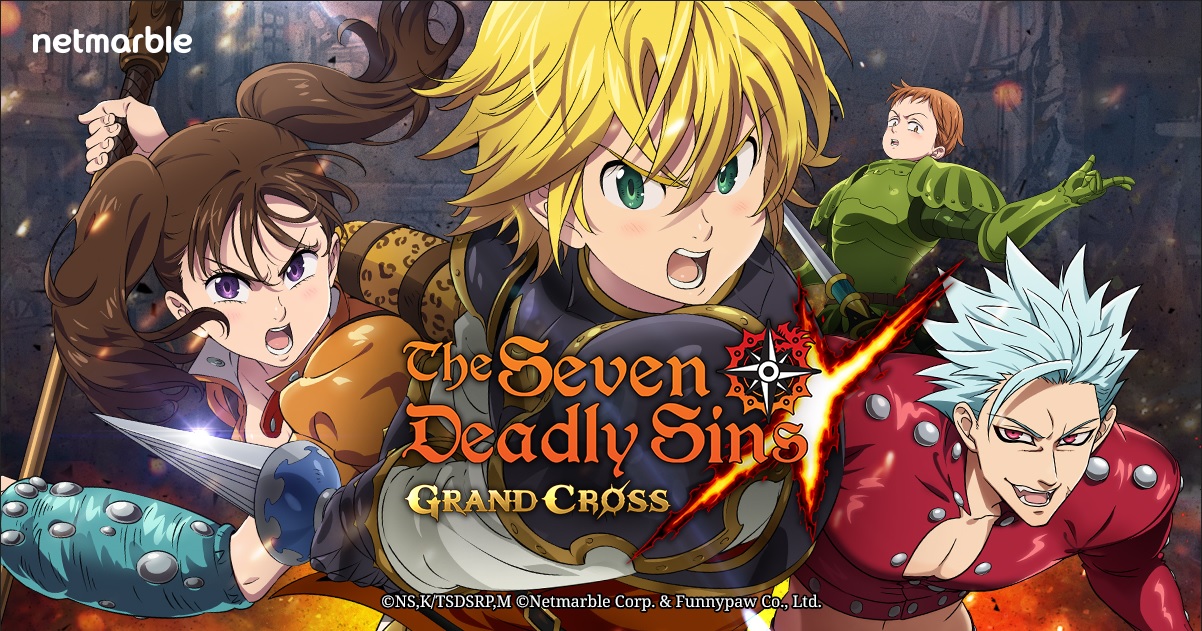 In fact, as of last week, SDS managed to outperform their projected expectations of pre-registered players. Over 1 million users have signed-up for the global version and the number keeps rising. With pre-registration rewards such as the SR Meliodas, in-game currency, and an exclusive box, who doesn't want to click a button and show their interest? We know we did.
Grand Cross Tier List
While forming a definitive tier list for the game is pretty difficult at the moment, since we don't know whether there will be any changes to the global version, we do have a good idea of which characters are strong and useful in the long run. From previous games that Netmarble first released in Japan/Korea and then globally, such as Epic Seven or KOFA, we know that they will play "catch-up" for a while until the timelines of the available characters from both versions are synchronized. Even so, the tier lists have not changed that much.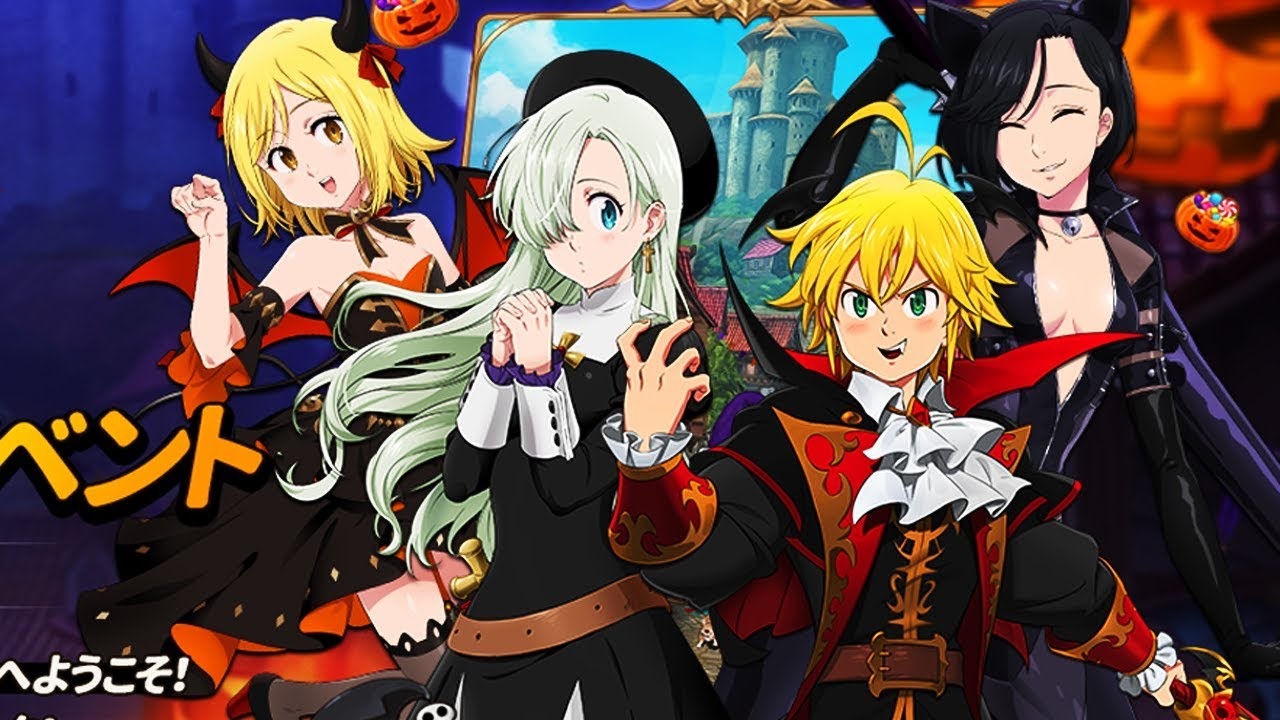 Godlike Characters
We'll go ahead and start with the GOD tier. Very few units make it here, but, when they do, you know you're looking at something worthwhile. To give you an idea of what we mean by this classification, it's a category that the community has come up with to designate units that are even better than the SS average:
Gowther
Ever since strength Gowther was introduced roughly 7 months ago, the community has gone wild over the sheer power that the former member of the Ten Commandments brings to your line-up. He is exceptional in PvP (whether you gear him or not), as well as in Red Demon, Grey Demon, and Crimson Demon. Aside from tremendous AoE damage, Gowther's passive will steadily increase your party's attack if he does not take damage during a turn. In addition, his first skill disables all your opponents' skills at rank 3 for no less than two turns. Definitely worth re-rolling for.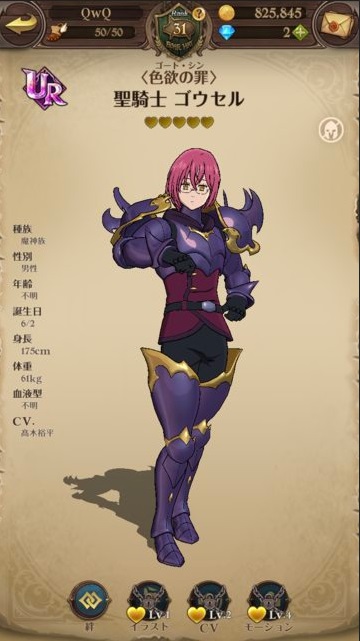 King
Speed King's utility is mainly PvP oriented, although he's also decent in the Red Demon encounter. His first ability petrifies your opponents, while the second cleanses all your allies of negative debuffs and heals them on top of that. In the Japanese version, his CC was recently nerfed a little, but his cleansing was buffed through the roof. Now, if you're attack sealed and cleanse in the same turn, you can use an attack/ability on that unit as if nothing happened. Really, what more would you want?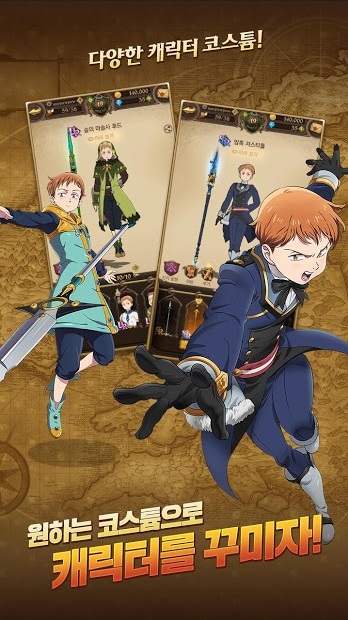 Escanor
Vitality Escanor's ultimate hits Gray Demon beyond anything you'd expect. Many think you should be using vitality King for it, but, while he may be strong, he doesn't quite reach Escanor's performance. Strength Escanor has also made it here. To be fair, it's scary how good this variant of him is, especially when fighting Crimson Demon. His AoE attack is also useful for PvP, since it reduces the attack gauge of opponents.
Even if he has low defense, his 50% base Endurance renders him an exceptional tank, while the 80% base Penetration skyrockets his DPS. Did we mention that he gains immense HP for the first three turns? Some players in the JP version have managed to get him to over 650k, prompting people to say he's just broken. Or maybe working as intended?
In one of the most recent patches, the devs rendered Hell Raids actually useful, since they now have drops that will increase the level of your costumes. As such, any character that is useful in Hell Raids has just gotten that much better.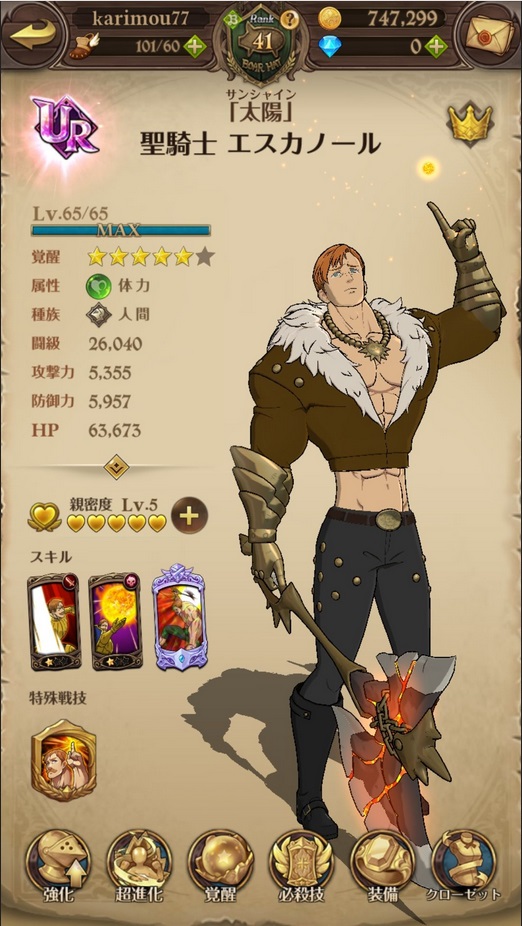 Other Excellent Units
Although these characters might not be as overpowered as the ones we've mentioned so far, you should aim to get as many of these as possible because of the incredible utility they bring to your line-ups:
Meliodas
Both New Legend and SDS vitality Meliodas are really useful to have (SS tier), although the NL one seems to overall perform much better in PvP and PvE when fully geared. His Declaration of Death passive is what basically carries the NL green version. This ability increases the character's ultimate gauge by whatever resources an enemy has when killed by Meliodas. If you use him properly, he can be a fundamental part of your line-up in PvE farming and in PvP.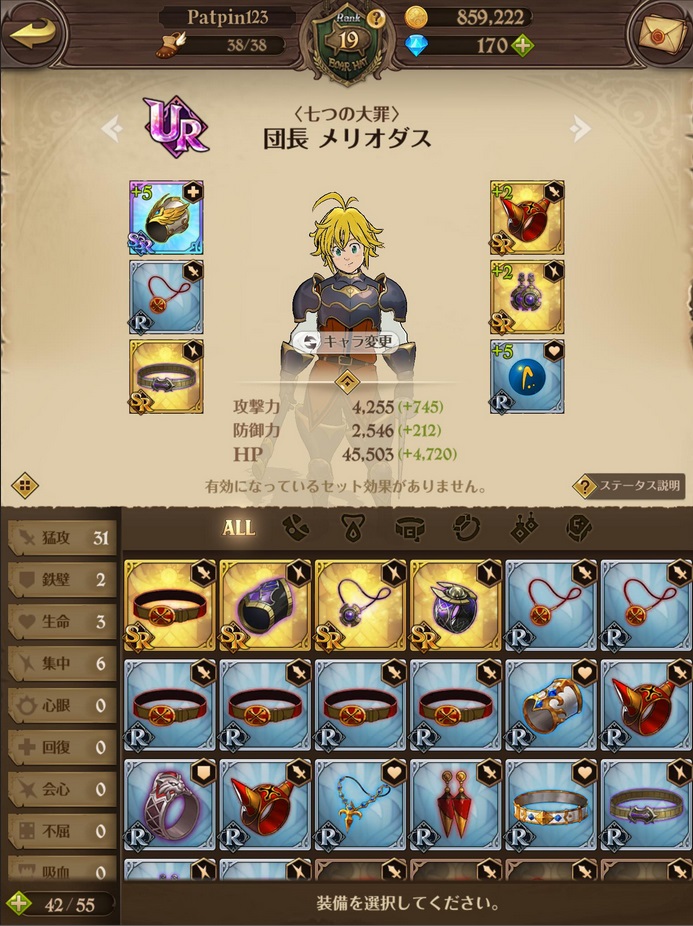 Merlin
The 3,000-year-old mage is yet another central character to the manga series whose strength is acknowledged in the mobile game. Her Various Samples passive increases your party's ultimate gauge by one at the start of the battle. Coupled with the gauge reduction from her first ability, she can also make a fine addition to a PvP line-up. If this wasn't enough, the bubble you get from her Perfect Cube (which scales with her attack), as well as the disable from her Ultimate really seal the deal. We can't think of any support unit better than her.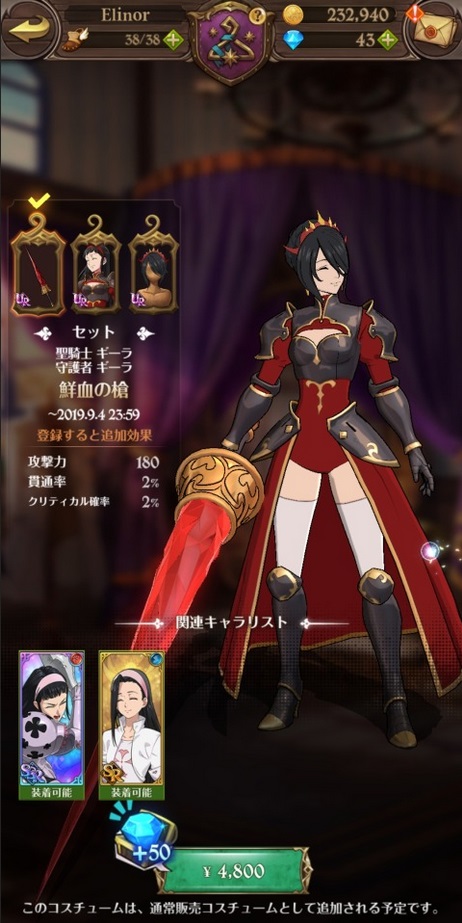 Noteworthy Mentions: strength Meliodas, strength Helbram, vitality Ban, strength Howzer, and speed Slader.
So far, these are the most important SDS characters you should keep in mind for the global release. As usual, the international version will bring with it a series of events, bundles of premium currency, and countless surprises to incentivize players to try it out, so we wouldn't miss the first weeks after the launch. If any changes should arise to this list, you can be certain that we'll keep you posted with the latest and greatest.