Game Guides
Beginner's Guide for Time Defenders – Stop the Chaos Forces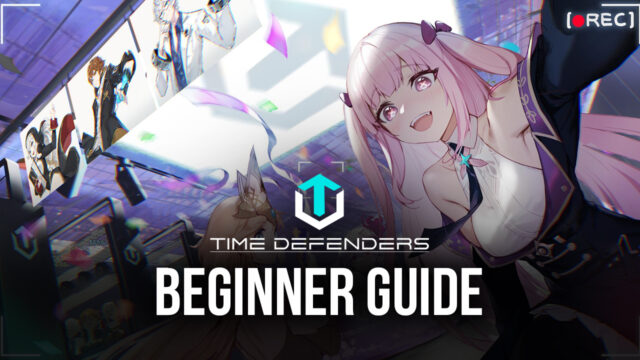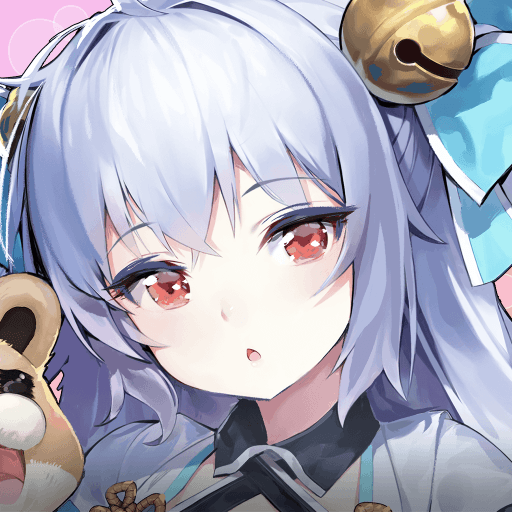 One of the latest projects of Vespa Inc. – Time Defenders just got released globally on both Google Play Store and iOS App Store as a free-to-play title. The King's Raid developers have already stated that their focus on Time Defenders is currently their main priority and to ensure the game is going to receive constant updates and events to keep the community engaged. The tower defense RPG title is just some day old since the game's live service started and it has already been installed over 500K times on both the platforms combined.
Time Defenders brings no new mechanics to the table but does expand on the existing ones that are prevalent in the tower defense RPG genre. Players can also expect a ton of heroes, which are the playable characters in the game. These heroes can be collected through a gacha system under the Time Engine tab. Players can collect different heroes of different rarities which are available through this Time Engine at different probabilities. We will learn more about this system in the next section. In this beginner's guide for Time Defenders, we will focus on 4 different core systems which we believe are the most important things to learn to progress efficiently:
User Interface of Time Defenders
Understanding the Summoning System
Just like any other gacha game, Time Defenders also follows the same probability concept where the higher rarity heroes have a lower chance to be summoned while the lower rarity heroes have a higher chance to be summoned. All the summonings take place in the Time Engine tab which is located on the home screen of the game. The main banners available to players to summon are as follows:
New Player Reroll Banner

(Used for summoning all heroes excluding Beatrice but available only 1 time)

Hero Summon Banner

(Used for summoning all Heroes)

Hero Pick Up Banner

(Used for summoning specific Rate Up Heroes)

Abyss Pick Up Banner

(Used for summoning special Rate Up Heroes)
Abyss Pick Up Banners and Hero Pick Up Banners are going to be time-limited banners as the heroes who are on rate-up currently will change once the time is over. These will be replaced with new heroes who will be then on a rate-up chance to summon. Time Defenders also has different rarities of heroes and each of them is available at different rates in the Time Engine.
The rate of summoning each is as follows:
N (Normal)

– 47% of all Heroes

R (Rare)

– 40% of all Heroes

SR (Super Rare)

– 10% of all Heroes

SSR (Super Super Rare)

– 3% of all Heroes
Players can summon each of these banners using different currencies. The different currencies which are used during summons in the Time Engine system are:
Hero Summon Ticket (Free)

(Used for summoning in the Hero Summon Banner in Time Engine)

Hero Summon Ticket

(Used for summoning in the Hero Pick-Up and Abyss Pick-Up Banners)

SSR Summon Ticket

(Used for summoning a guaranteed SSR hero)

SR Summon Ticket

(Used for summoning a guaranteed SR hero)

N-SSR Summon Ticket

(Used for summoning a guaranteed hero between N-SSR rarity)
Understanding The Currencies
New players who are coming to Time Defender might be confused with the currencies that are thrown at you as you start playing the game. These currencies might be confusing but are important for your progression in the game as they are required for multiple tasks in-game on a daily basis. In this section, we will tell you about the 3 main currencies that will decide the pace of your progression. These currencies can be seen at the topmost side of the main screen and are as follows:
Dimension Energy is like Energy/Stamina currency present in other similar titles which require players to repeatedly grind the stages. Players use Dimension Energy at every stage of the game to play the game and enter stages. It is used mostly in Operation mode to complete the various stages. Players can recharge Dimension energy by purchasing it using Diamonds at the rate of 100 Dimension Energy per 10 Diamonds. The cost increases for every purchase by 10 Crystals plus the base price and the total recharge limit per day is 30 times. Otherwise, it recharges itself over time.
Diamonds are the premium currency of Time Defenders and they are primarily used in Summonings in Time Engine. Players can also use Diamonds to recharge their Dimension Energy as we talked about in the previous section. However, as new players, we recommend them to use Diamonds to summon new heroes and increase their roster of heroes. Dimension energy recharge is not viable after 4-5 refills as the cost increases drastically. Players can also use Diamonds to purchase other things in the Exchange Shop.
Gold is the main currency that is used to perform all the different tasks other than summoning or purchasing Dimension energy. It is found abundantly through events, daily/weekly missions, operation stage 1st time clears maintenance rewards, and other rewards such as the new player pre-registration rewards. Players can use Gold to upgrade their hero levels, upgrade their skills, and imprint. It is also used in Dispatches, labs, etc.
Understanding the User Interface
Time Defenders has a very simple yet efficient User Interface as there are not many sub-menus and players can access every menu from the home screen. The UI of Time Defenders has different tabs and each tab has different functions.
In this section, we will give new players a brief about the various important tabs which are unlocked right from the beginning of the game.
Hero Info Tab
Hero Info tab is the menu where players can see all of their owned and collected heroes. Players cannot see the heroes they don't own. It also contains the various Quality of life features such as sorting and filtering to see your exact hero. Players can also change the way they want to see the heroes, i.e., in a grid or list form.
Further, players also have various options to enhance their heroes to increase their power:
Leveling Up your heroes means increasing the base level of the hero which, in turn, increases all of its base stats. Keep in mind that in Time Defenders, hero levels are tied to your account level. Hence, if your account is low level, then your heroes are also limited to that level. It's more advised to clear the main story stages repeatedly first to increase the player account level to at least Level 20 so that your heroes can also be leveled up accordingly. Leveling up increases only the base Attack, base HP, and base Defense of every hero.
Awaken is another mechanic which helps in greatly enhancing the base stats of heroes. Every hero can be awakened up to a maximum of 6 times with each awakening costing certain amounts of hero fragments. Now, this does take time as fragments are not easy to come by and are also used in other areas.
Imprint is also a great way to enhance your heroes and their base stats. Players can directly improve their rarity using Imprint. For example, an N rarity hero can be imprinted to an R rarity hero. This helps the low rarity heroes to perform and is a good feature for free-to-play players.
Limit Break is one of the important mechanics as every hero is capped at certain levels which it cannot bypass. For example, the first limit break happens at Level 20 so that players can level up the heroes to Level 40. Similarly, the second limit break happens at Level 40, and henceforth up to a maximum of 5 Limit Breaks happen. Additionally, limit breaks also increase other stats which are relative to the type of hero. For example, it increases HP Boost, Lightning Attack, and Damage Boost of Jin.
Skills of all heroes can be upgraded to do more damage, increase/decrease duration, and other effects. All the skills of the heroes like – Basic Attack, Active Ability, and Passive ability can be enhanced. Skill upgrades only cost Gold and the higher the skill level up, the more Gold it is going to cost. Various attributes of skills such as an elemental attack, base duration, range, etc also get increased depending on the skill.
Equipment in Time Defenders is not your standard equipment but is actually divided into different shapes and categories:
These pieces of equipment can be crafted or farmed in the dungeons. Players get different types of equipment which are differentiated by rarity (N, R, SR, SSR), as well as different tiers (Tier 1, Tier 2, Tier 3, Tier 4, Tier 5, Tier 6, Tier 7, Tier 8, Tier 9, Tier 10). Players can manually equip the equipment or auto-equip.
Missions
Missions in Time Defenders can be accessed through the bottom-hand menu. It's the 4th tab from the right-hand side and it's extremely useful for providing tons of rewards and freebies. As we all know, Daily and Weekly missions are those missions that are available to be completed infinitely every day and week, respectively. These missions are very easy to complete and provide generous rewards for completing them. In this section, we will look at the following missions:
Daily Missions and their rewards:
Use 200 Dimension Energy

Use 500 Dimension Energy

Clear the Awakening Training 3 times.

Clear the Archive 3 times.

Clear the Convoy Mission 3 times.

Attempt an equipment Imprint 5 times.

Carry out 6 Daily missions.

Login 1 time.

Make a purchase from the Supply Station.
Rewards – Skip Ticket x 5, Gold x 50000, Crystal x 100, Chrononium x 230, Small Imprint Supply Box x 1, Gold x 100000, Skill Archives x 15, Chronocore Box x 12, Dimension Energy x 100, Dimension Energy x 50.
Weekly Missions are those quests that reset on a weekly basis and can be completed infinitely every week. Always remember to complete them for free rewards repeatedly just like Daily Missions.
The Weekly missions and rewards obtained from completing them are:
Use 1000 Dimension Energy.

Clear the Awakening Training 15 times.

Clear the Archives 15 times.

Clear the Convoy Missions 15 times.

Attempt an Equipment Imprint 25 times.

Carry out Daily Missions 40 times.

Summon using the Time Engine 10 times.
Rewards – Energy Cube x 5 (Used to Gain 100 Dimension Energy per Cube), Chronocore Box x 60, Skill Archives x 75, Gold x 250000, Large Imprint Supply Box x 1, Type 3 Spacetime Particle x 20, SR Hero Ticket x 1.
Time Defenders is still very fresh in the market and has tons of potential! Stay tuned for more news regarding Time Defenders for our lovely community at BlueStacks. We recommend playing Time Defenders on your PC using BlueStacks with a keyboard and mouse for the best performance.