Game Guides
Tower of Fantasy Character and Weapon Tier List for the Global Release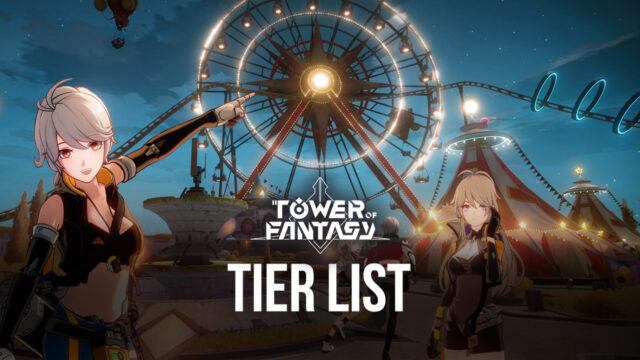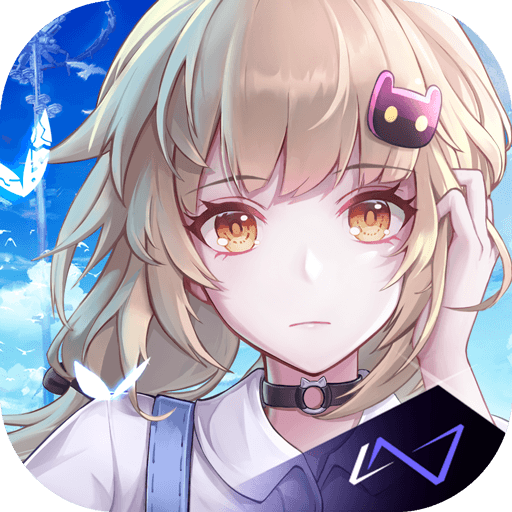 The upcoming global release of the new Tower of Fantasy MMORPG, released in the East in late 2021, is shaping up to be one of the biggest entries in the mobile gaming community of this year, especially due to its rumored status as the "Genshin Impact killer". However, while we're not so sure that this game will actually put a dent in the popularity of MiHoYo's hit gacha MMORPG, we can ensure that Tower of Fantasy has a veritable ton of content and fun for us to explore and enjoy, particularly since a lot of the visual style and gameplay is modeled after Genshin's mechanics.
One of the most notable features in Tower of Fantasy is, like in many other gacha games, its repertoire of unique and iconic characters which, in this case, will quickly become one of the pivotal parts of the collectible aspect in the game. These characters all fall into the "Mimicry" or "Simulacra" system, as it's called in the Asian release and the CBT, which lets players assume the form and personalities of other characters in the game. This effectively changes some of the animations, voice clips, and other aspects, and lets everyone adventure with their preferred appearance.
More important than the character system, however, is the weapons system, which is where you'll see the most variety in this game, as each weapon has its own attacks, skills, and moves associated with it. In this sense, the weapons are almost like the "classes" in this game, while the characters are more akin to skins.
While we'll leave the actual experimenting to you once you actually download and play Tower of Fantasy on PC with BlueStacks, we're going to share our own personal tier list of the characters and weapons in this game. More specifically, in the case of the former, we'll be listing the characters according to our personal preferences based on their looks and personality. Meanwhile, for the latter, we'll be considering the actual moveset and properties of the weapons when determining their place on this tier list.
Let's get started!
Tower of Fantasy Characters Tier List
Though we definitely won't be listing all the characters in the game on this tier list, we'll be mentioning some of the ones that stood out the most for us, and judge them based on their looks and animations.
S Tier Characters
Samir (SSR, Lightning Dual Pistols)
Cocoritter (SSR, Ice Scepter)
A Tier Characters
Zero (SSR, Fire Enchanted Cube)
Meryl (SSR, Ice Claymore)
Huma (SSR, Fire Shield Axe)
B Tier Characters
Tsubasa (SSR, Ice Bow & Arrow)
Crow (SSR, Lightning Double Blade)
Claudia (SSR, Grievous Sword)
C Tier Characters
Shiro (SSR, Grievous Chakram)
Pepper (SR, Lightning Staff)
Bai Ling (SR, Grievous Bow)
It's worth remembering that there actually aren't any "bad" characters in Tower of Fantasy—the only difference you'll find is that when you use characters with their default weapons, you'll get a cool animation when using their ultimate skills. Other than that, you can easily play through the entire game even with your default adventurer. However, the most important part about unlocking characters is that they come with their respective weapons, which are the real deal breakers in Tower of Fantasy.
Tower of Fantasy Weapon Tier List
With that being said, if you want to find the best weapons in Tower of Fantasy, either casually or by rerolling, here are some of the most notable items to roll for:
S Tier Weapons
Claymore:

Meryl's insignia weapon.

Slow but hard-hitting. Can completely obliterate anything that stands in your way with just a few swings.
Shotgun:

Wielded masterfully by Cobalt-B, this powerful ranged weapon packs a punch in close quarters, being able to hit multiple targets in a cone in front of the wielder with every shot.
Scythe:

Used by King, the scythe is great for dealing with large crowds of enemies, as its sweeping strikes can hit many targets around the wielder.
A Tier Weapons
Dual Pistols:

Speedy weapons used by Samir and that are ideal for combo-based gameplay. Though it lacks in AoE capabilities somewhat, it has a few skills for incapacitating crowds and then picking them off one by one.
Sword:

Used by Claudia, the sword is great for the same reasons as King's scythe; it does great damage and has decent AoE capabilities. However, even though it's also quicker than the scythe, it's not as powerful.
Staff:

Cocoritter's insignia weapon, which specializes in ranged AoE combat. It can summon icy fields that slow and damage anyone who wanders into them.
B Tier Weapons
Dual Blades:

Just like with dual pistols, the dual blades are all about combos and speed, though with the caveat that they actually have to get close to the enemies to do damage. If a bit of extra risk is worth it to you, then this weapon is definitely for you. The dual blades are wielded by Crow.
Chakram:

Wielded by Shiro, Chakrams have the AoE capabilities of the scythe, but with some ranged options, while being considerably weaker in terms of damage output.
Bow and Arrow:

Tsubasa's weapon of choice, which she can wield masterfully by raining arrows on her foes, inflicting AoE damage as well as a variety of crippling effects to keep enemies at bay as she turns them into pincushions.
There are many different weapons in Tower of Fantasy—too many to list and explain in a single article, especially since some of them can actually be quite complex. Regardless, the good thing is that none of them are inherently bad; it's just that some are more effective than others. The ones we've mentioned on this brief Tower of Fantasy weapons tier list are some of the best that you can roll for, especially if you're rerolling.
What are your favorite weapon and character combos in Tower of Fantasy? Leave us your thoughts in the comments below!