Game Guides
BlueStacks Features to Increase Efficiency in Tower of Fantasy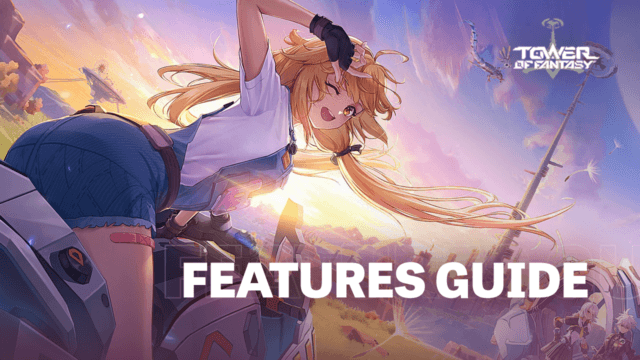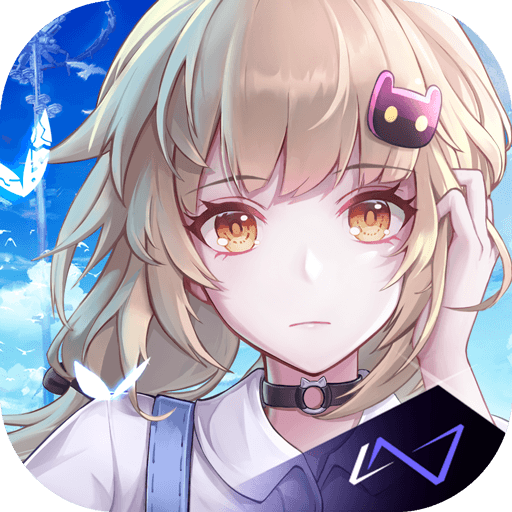 Tower of Fantasy, the newest MMORPG (Massively Multiplayer Online Role-Playing Game) coming to the global market is hyped among genre lovers and touted to be a "game-changer" title. Rivaling the likes of Genshin Impact and Ni no Kuni: Cross Worlds, Tower of Fantasy is a sci-fi-based large-scale MMO developed by HOTTA Studio that features multi-colored rich biomes for players to explore along with a thorough combat system. Tower of Fantasy is going to be available to be downloaded as a free-to-play title on both the Google Play Store and iOS App Store. The game also has a PC client which is scheduled to release on Steam anytime in the future. Boasting over 5 million pre-registrations, Tower of Fantasy is looking out to be one of the biggest titles to launch for the global region simultaneously.
In Tower of Fantasy, players roam and explore the planet of Aida, a shared open-world that connects many universes. The premise of the game is set in hundreds of years in the future to give players an accurate representation of future technologies. Humanity has left Earth due to dwindling resources available on the planet and a lack of energy in the environment. With a more developed technological background, we migrated to the lush and beautiful alien world of Planet Aida. While being habitable, it was noticed that the planet has many different comets surrounding it. One such comet, named "Mara", became the bearer of a powerful energetic substance called Omnium. Clueless to the radioactive capabilities of Omnium, humans decided to capture the comet Mara only to induce catastrophic destruction of humanity.
Developed by HOTTA Studio and published by Level Infinite, the game boasts the use of Unreal Engine 4 and has tons of resources at its disposal to make sure players get the best customer support. Games like these are largely community driven and word-of-mouth reliant, as a dead MMO is the last thing any genre lover will like to play. Tower of Fantasy follows an anime-stylized graphic style that is set in a post-apocalyptic world. The game looks beautiful to look at with breath-taking visuals and rich biomes. Playing Tower of Fantasy on your PC with BlueStacks using a keyboard and mouse is the recommended way for an optimized and lag-free gameplay experience.
Multi-Instance Manager to Save Time
Tower of Fantasy is an MMORPG title that takes the player to the fantasy land of Aida. Akin to games following this genre, lots of grinding and resource collecting is waiting for you as you make your journey to get stronger and reach the end-game of Tower of Fantasy. Being the destined one, progression in the game is always challenging as players need to defeat a multitude of enemies at every point in the game to get more resources and train the character whom they are role-playing. Players need to complete multiple quests that give players the same mundane tasks to be done repeatedly. Playing Tower of Fantasy actively can be very time consuming and inefficient, as the game demands a lot of your time without much substance in some cases. Players can easily make more progression in Tower of Fantasy without hampering their other activities if they play Tower of Fantasy on their PC with BlueStacks along with a keyboard and mouse. BlueStacks's multiple features help players save their time while still being able to enjoy and make progression live in-game.
Using the Multi-Instance Manager tool which is in-built into the BlueStacks emulator, players can easily create multiple instances or clone their current instance so they do not have to re-download their favorite games. Players can further use these multiple instances to either play more games to be efficient while Tower of Fantasy will run flawlessly in the background and players can simply let the game auto-farm the resources.
Emulate Touch Controls on your Keyboard using Keymapping Tool
Tower of Fantasy offers a different variety of content, be it PvE or PvP game modes. The content in Tower of Fantasy gets significantly harder as players make progress and increase their player rank. In Tower of Fantasy, one of the premier content available for PvE lovers is the World Boss where players are required to fight a large-sized monster that is extremely powerful. World Boss is one of the best ways for free-to-play players to get their hands on some free SSR gears that are top of the class. To get a higher score in the World Boss, players need to deal more damage to the boss while dodging the attacks at the correct time to minimalize the damage taken. Such precision is not achieved with a small display and small controls of the mobile device. Players can use BlueStack's popular Keymapping Tool which emulates the touch and tap you would make on your mobile device to the press or hold of a key on your keyboard of your PC.
Keymapping Tool is located at the top right-hand side of the emulator. Players can click on the "keyboard" like icon to open the menu. Keymapping Tool helps players to emulate the touch and taps of mobile devices to the keys of your physical keyboard. It works much faster and acts efficiently, reducing the latency of actions. Players can easily set up their desired key bindings to their usual locations on the screen as they would tap on the mobile screen. For example, in Tower of Fantasy, players can bind the Key "B" to the basic attack button by selecting the area which is used for doing basic attacks in-game.
Optimized RAM Usage with Eco Mode
Tower of Fantasy is a grindy game that requires the players to play for long intervals of time without delay in order to make significant progress in the game. As we told you before, this can hamper the small battery capacities of your mobile devices or slow down other processes that are happening on your PC. We have the perfect solution at BlueStacks to solve this problem of over-utilization of RAM. Players will be able to enjoy playing Tower of Fantasy without damaging other processes or application speeds on your PC. Eco mode is the solution for such devices and can significantly boost RAM optimization, especially on low-end devices.
Tower of Fantasy is a heavy game that makes use of Unreal Engine 4 to power its multi-colored biomes and lush sceneries. Coupled with other ongoing tasks, it can put a significant strain on your PC. Using BlueStacks Eco Mode, players can solve this issue as this mode will simply reduce the frame rate of your current instance of BlueStacks on which Tower of Fantasy is running, to free up RAM resources for your computer to allocate to other tasks and speed up your PC. Players can click on the "Meter" looking icon to open the menu for Eco Mode located at the bottom right-hand side of the emulator. Players can then decide to "ON" or "OFF" Eco Mode at the click of a button while also being able to control the FPS of the instance or all instances.
High FPS Mode and High-Definition Resolution
Players can play Tower of Fantasy at the highest FPS and highest resolution possible without noticing lags or frame drops using High FPS and High-Definition features of BlueStacks.
Players can toggle with the FPS settings to increase the Frame rate output by going to BlueStacks settings -> Performance -> Enable High frame rate. Players can further set their desired resolution by going to BlueStacks settings -> Display -> They can toggle with the different resolution and Pixel density settings to get their desired output.
BlueStacks takes pride in its features and provides additional support to all games, Tower of Fantasy being no exception. These features coupled with the stability of the BlueStacks emulator make your gameplay experience better and optimized while playing Tower of Fantasy on their PC using a keyboard and mouse.