Game Guides
Trials of Heroes: Idle RPG – The Best Tips and Tricks for Beginners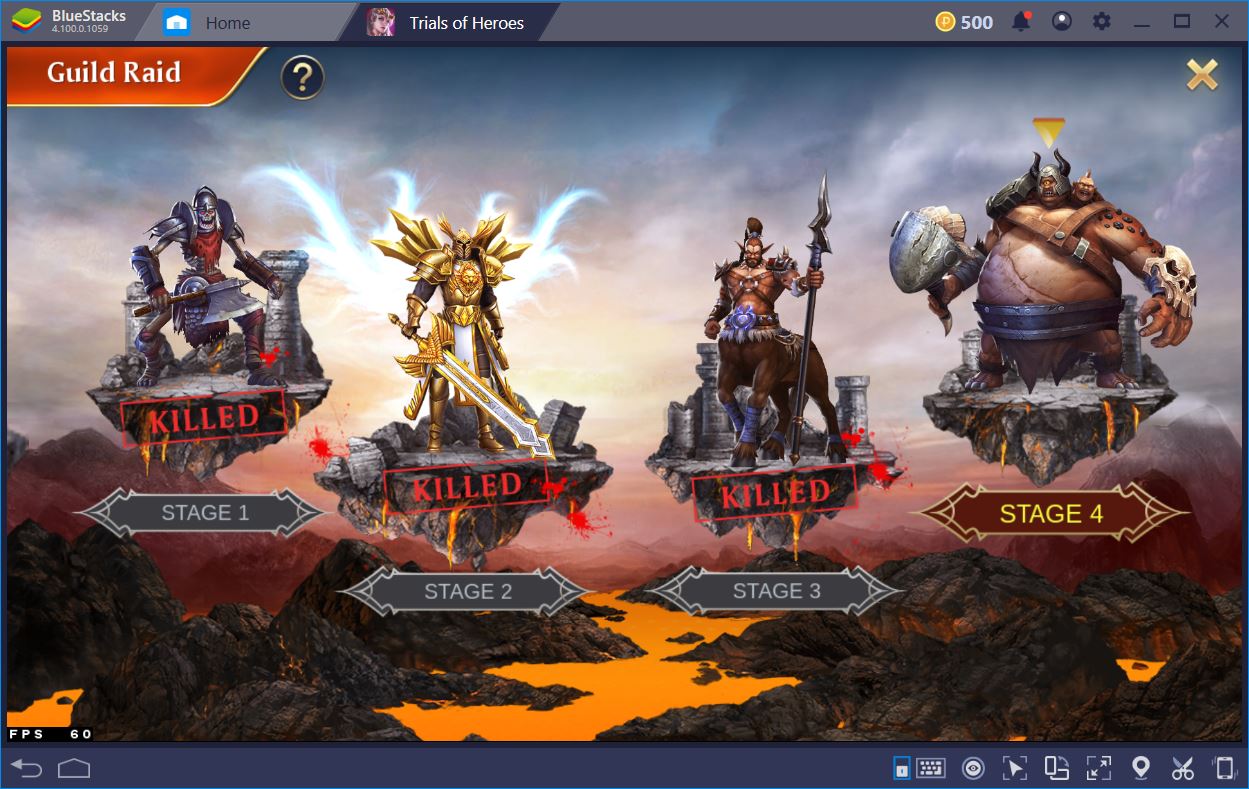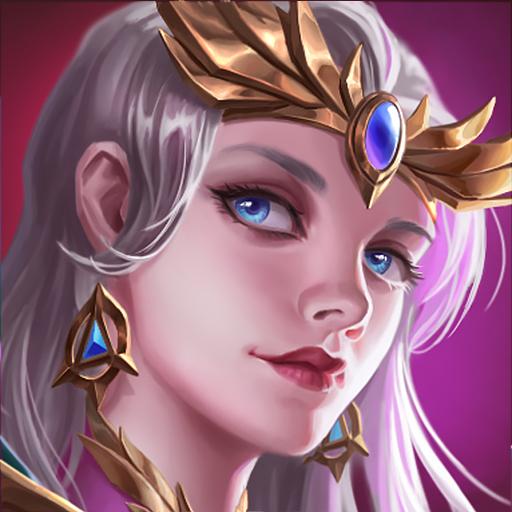 We've already expressed our excitement at Trial of Heroes: Idle RPG's different take on the gacha niche. Of course, you can use tons of real money to get premium currency and other in-game goodies, but Trials of Heroes progression system makes it possible to be a high ranking player without spending anything at all.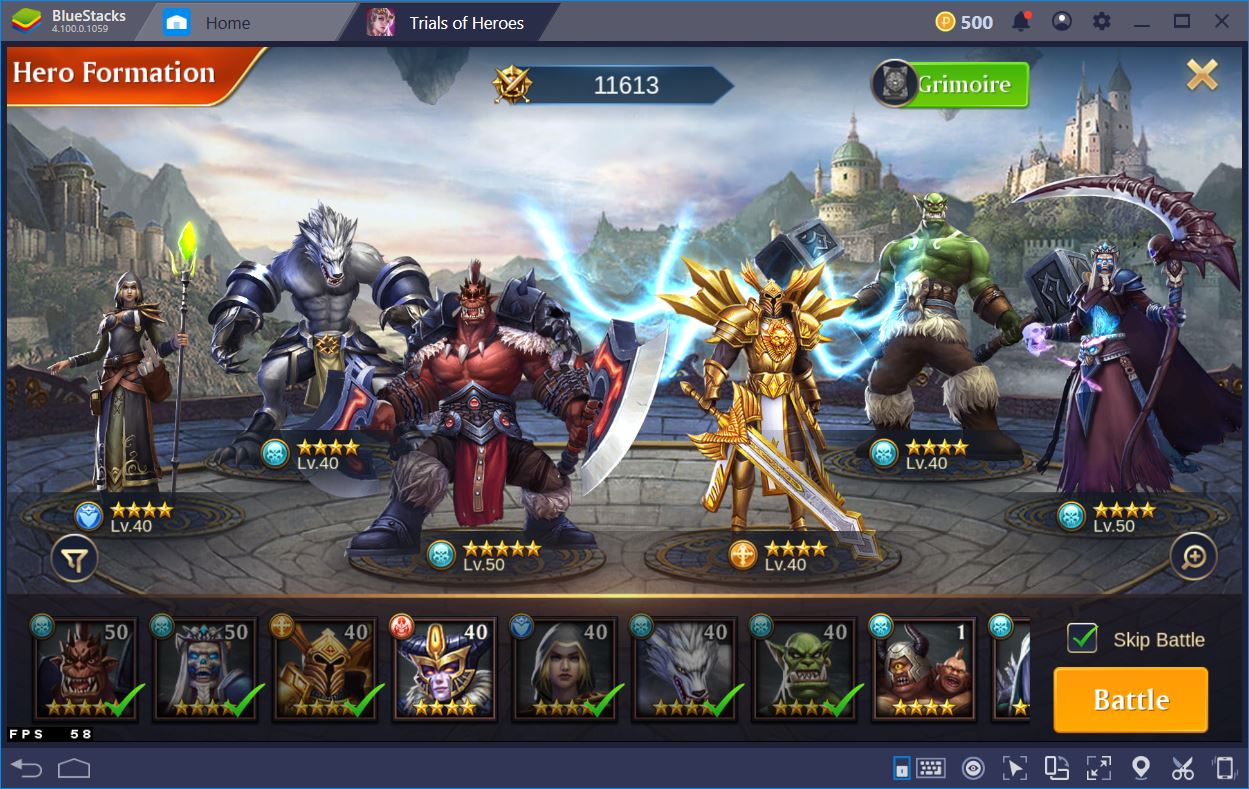 In this article, we'd like to go over several essential tips any beginner can follow to be on the fast-track to an amazing hero formation, as well as plenty of in-game rewards. We kind of made all of the noob mistakes in the process of figuring them out. No worries, though, you can avoid wasting valuable resources by learning from our experience.
Before anything else, though, you should really link your Trials of Heroes: Idle RPG account to Facebook or Google – you'll get a free 5-star hero that's very powerful for the early game. In our case, we're getting an Exorcist. Woot!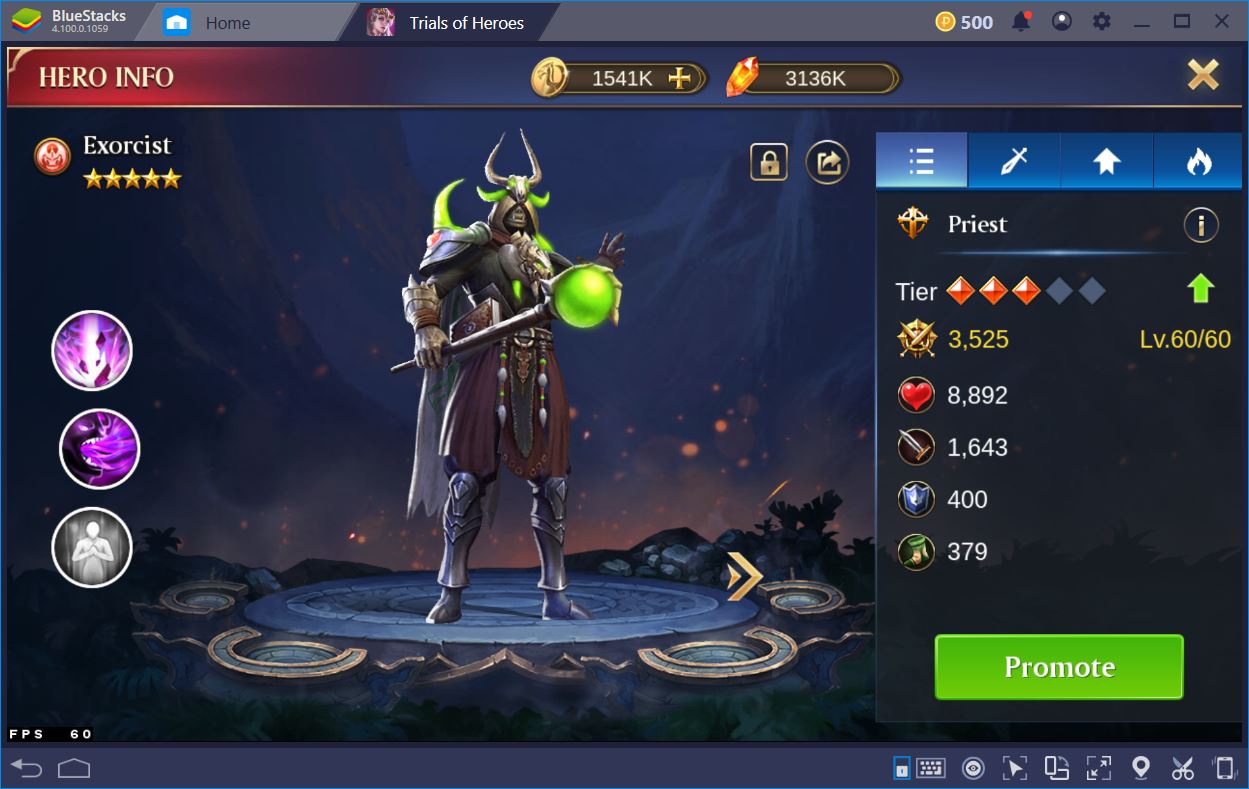 The Most Important Power-Spike
The developers from Jupiter achieve a balance between pay to win and free to play through their events. Usually, there will be at least 1 or 2 of them active at a time. To see which events you can participate in, as well as what you can do to gain their rewards, just click the horn and sword icon at the top right of your Trials of Heroes: Idle RPG home screen and circle through the event menu that pops up.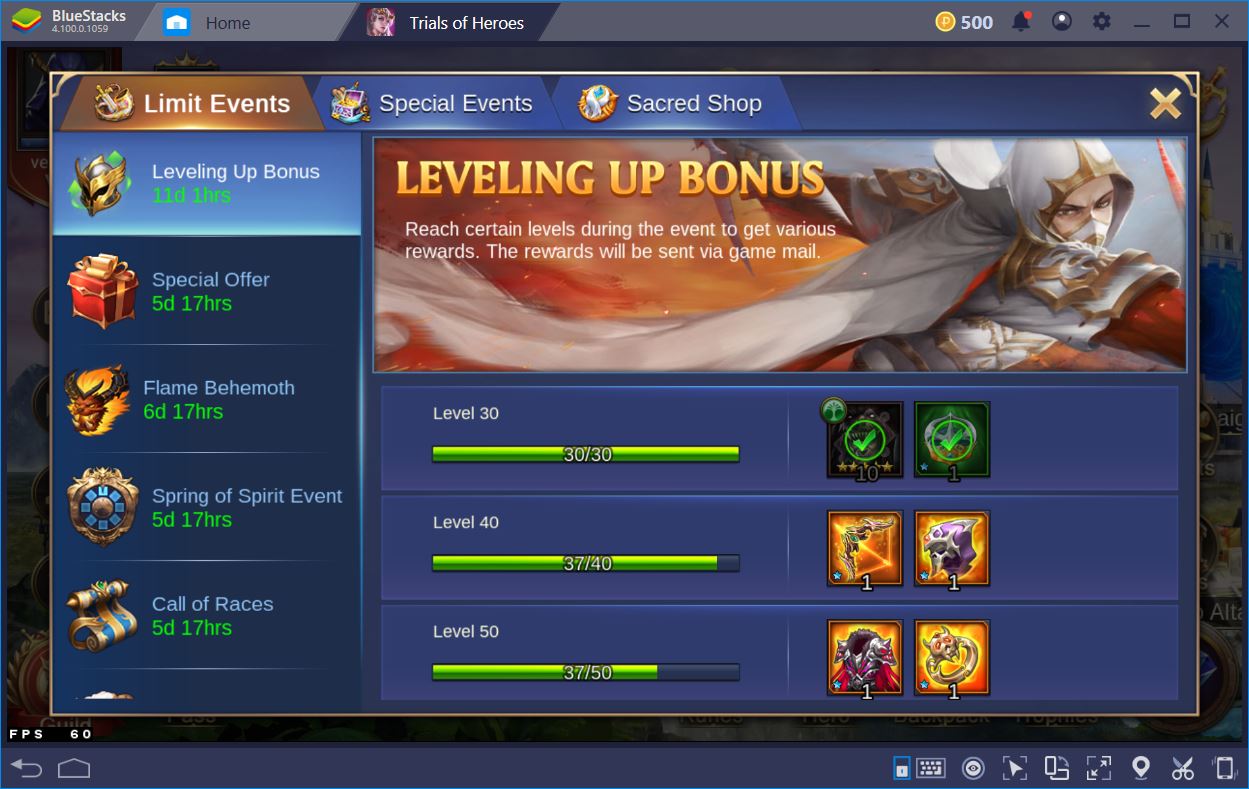 In order to do as many of the events as possible, you need to save all of your premium materials – namely Casino Coins, Arena Tickets, World Tree Orbs, Heroic Scrolls, and heroes that you can fuse. What will you be able to do with them? Well, let's have a look see. The Arena Event gives you Epic Magic Coins and an immense amount of Diamonds for every 50 points you win in championships. Just go to the Arena, press join on the Championships icon, and defeat some players regularly.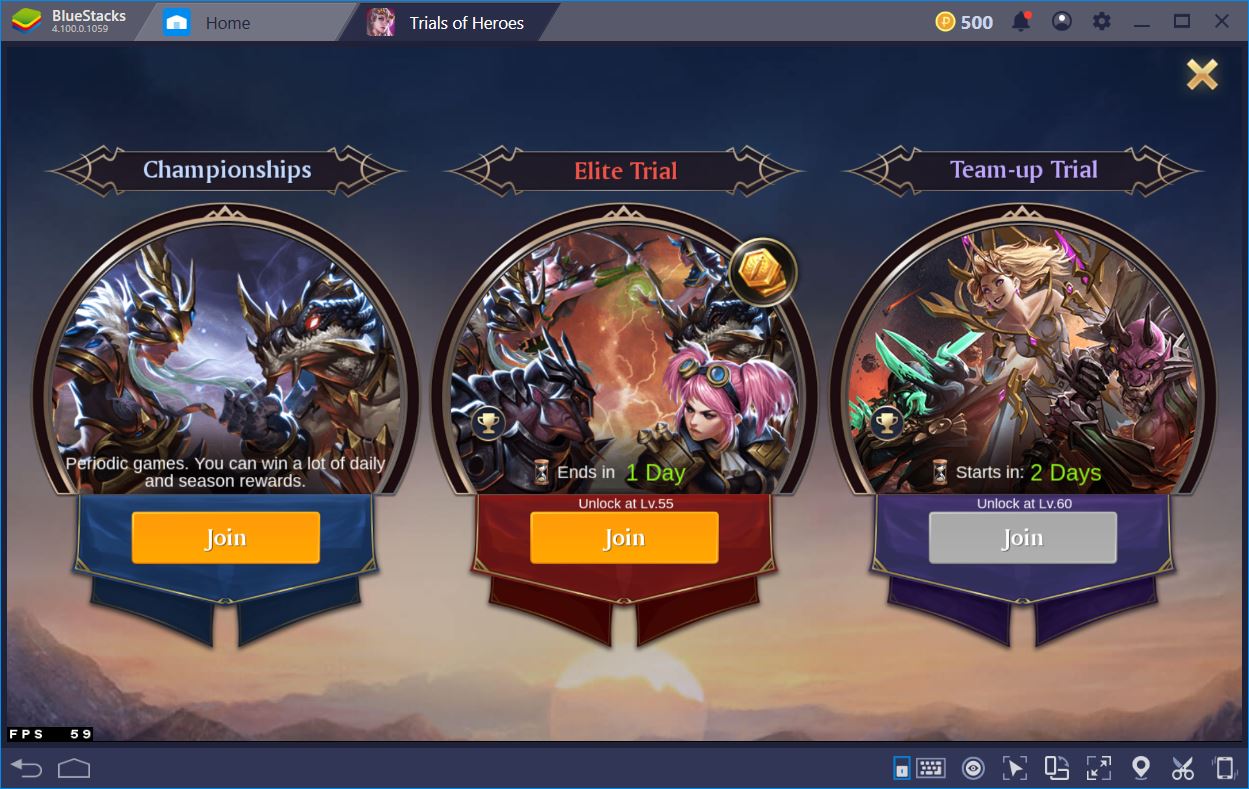 You don't have to constantly match-up against difficult opponents. Just use the refresh button to find people you can beat. Every 25 victories, you get 500 Diamonds and a coin to spend on that amazing Spring of Pegasus. You'll also have plenty of rewards for finishing all of your Tavern Quests. So if an event is about to start, send your heroes on missions, but don't click complete once they are done. Do it once the event starts to get a good score boost.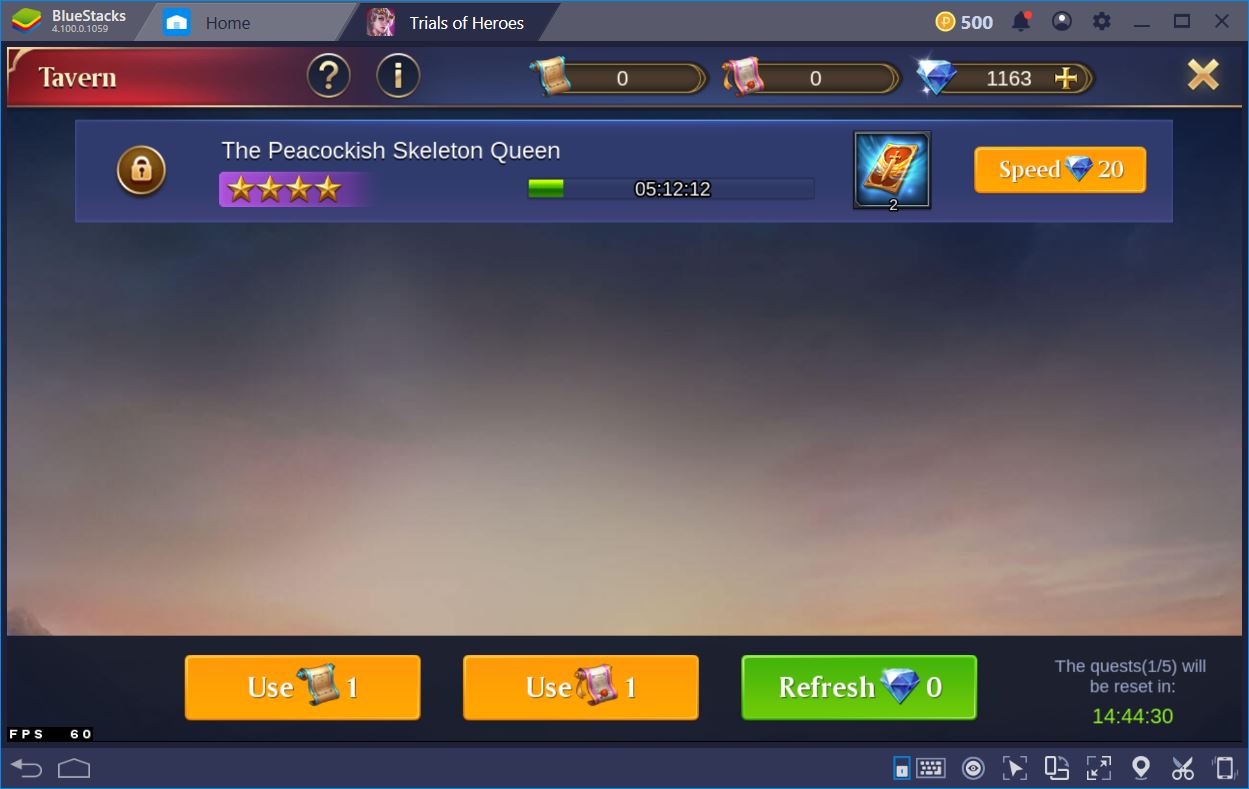 Another thing you want to postpone is hero fusion. As you've probably guessed already, fusing heroes will also give you tons of rewards during events, which is why it's almost never worth it to do this outside of celebrations. Fusing just 1 hero to 5 stars gives you 1 million Coins, 1,000 Sand of Time, as well as 600 Magic Crystals, which you can get 20 times.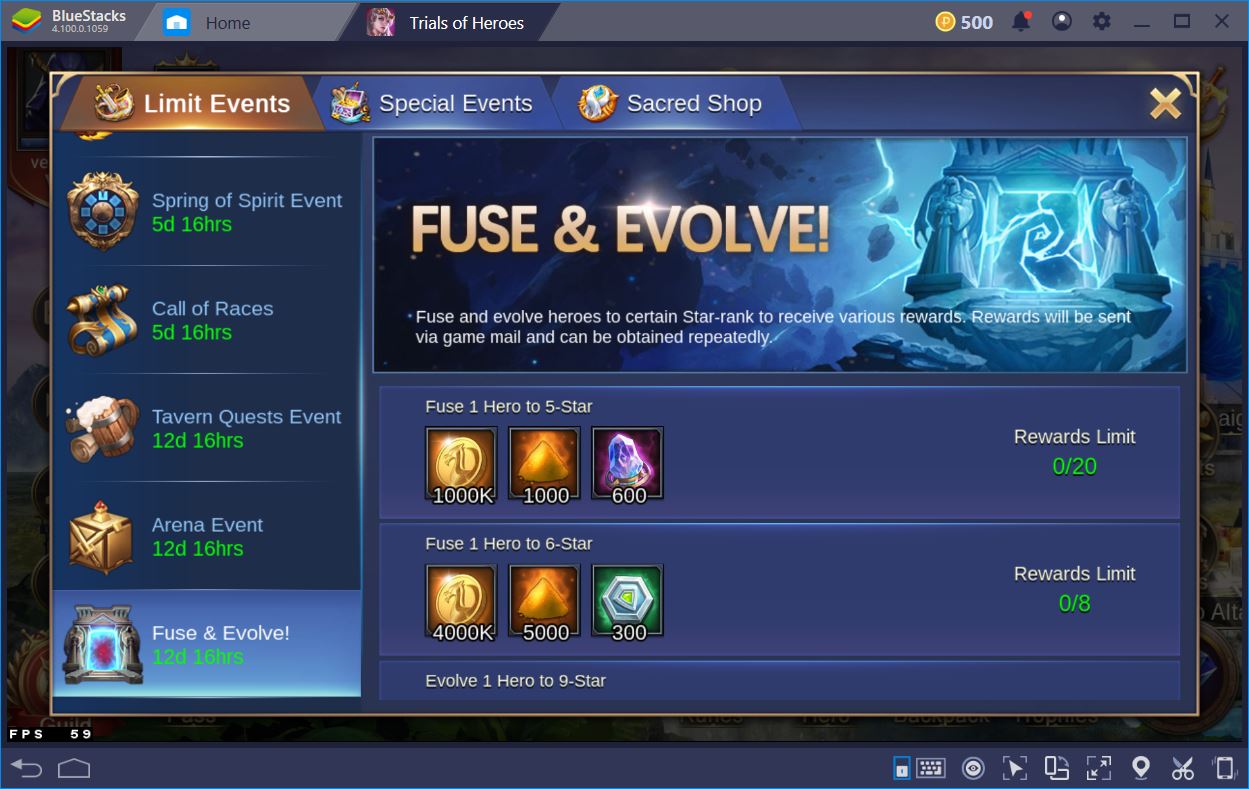 If this is not progression, then we don't know what is. Saving your materials in Trials of Heroes will pay off in spades.
Not so Impactful, but Still Worthwhile
There are several other things you can do to gain an early advantage if you just started playing. Of course, none of these will be as impactful as completing the events, but their rewards are still worthwhile. You'll see what we mean in just one second.
For one, make all the friends you can. To do this, click on the two-person icon underneath your mail, on the left-hand side of the screen, and send requests until you've managed to fill up your friends list (30 people maximum). Then, make sure to regularly claim and send hearts to them.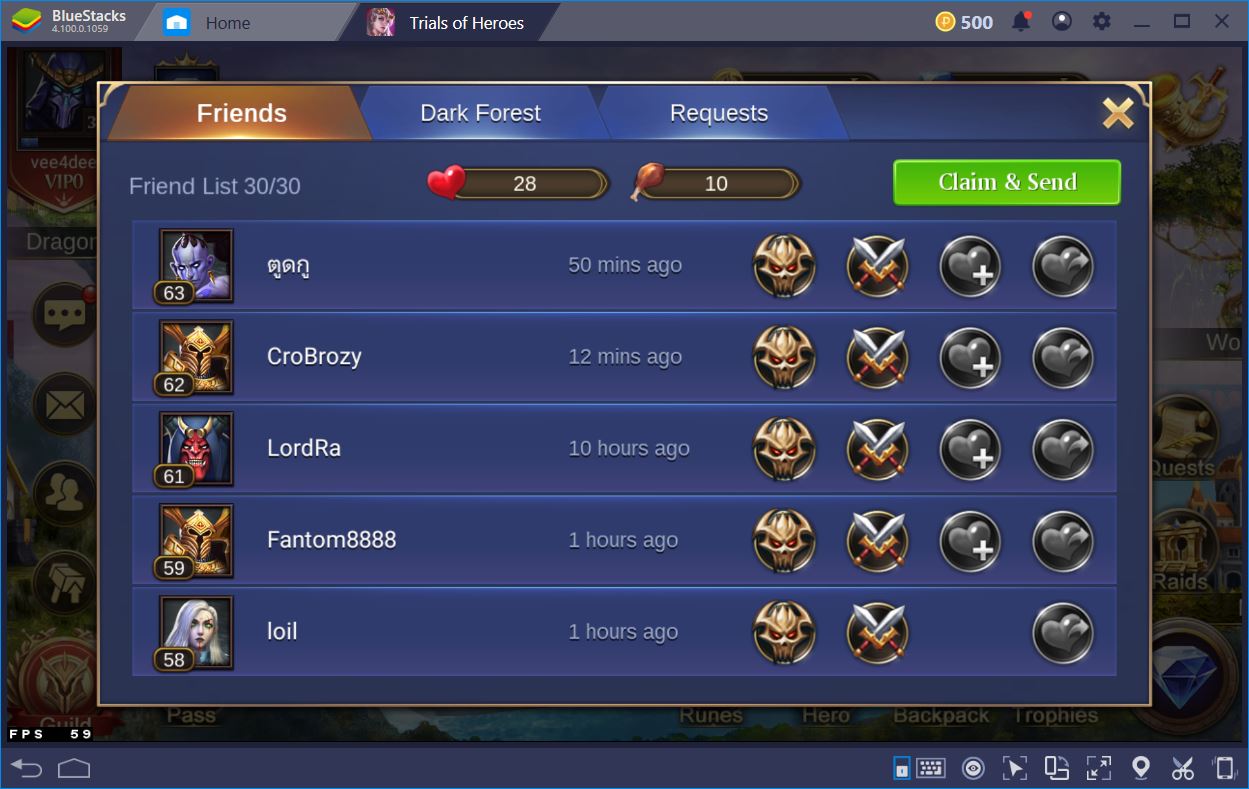 These hearts can be used for Friendship summons in the Summon Hall. In addition, once every 7 hours, you can scout the dark forest for a neat reward. This time around, we managed to find ten 3-star hero shards. By all means, this is not something you should skip on.
Next up should be your guild bosses. If you don't already have a guild, go get one. Don't just join random requests in the Recruit chat, though. Try to ask in the World section to see if there are any active groups around that are also in your timezone.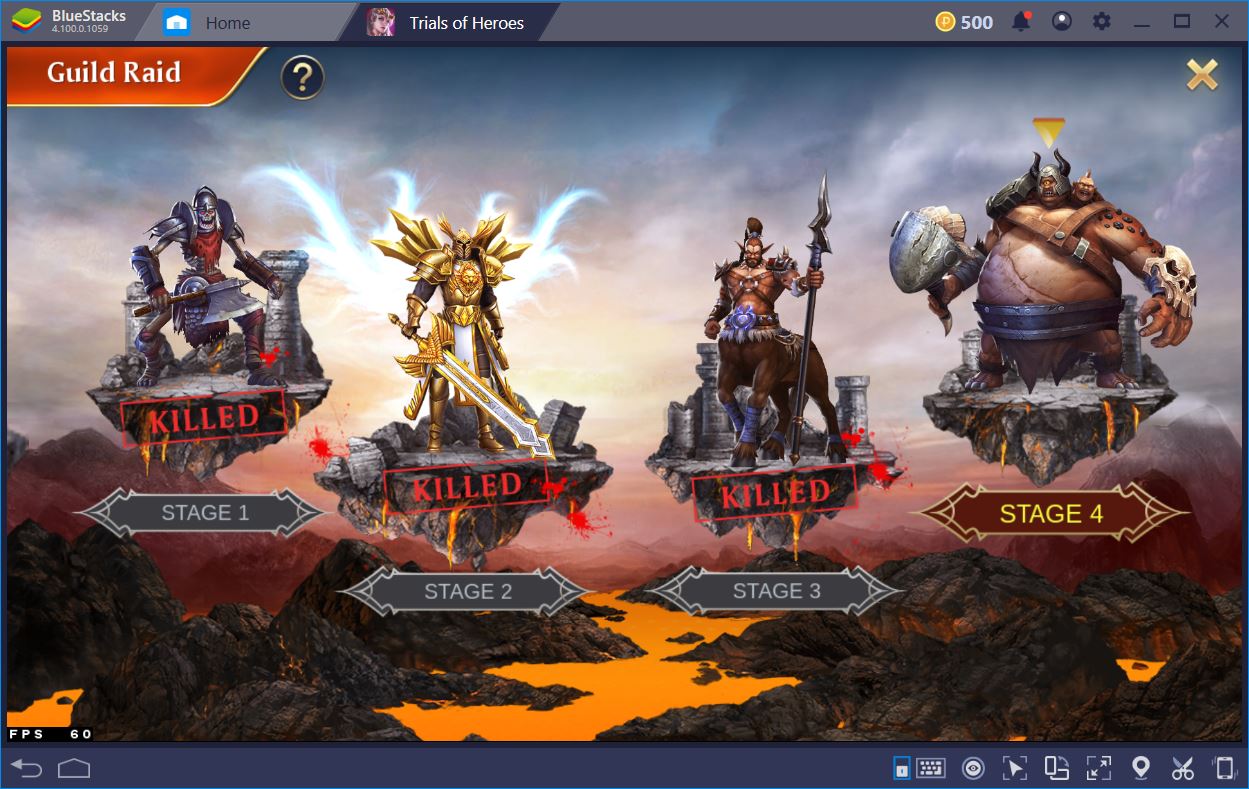 An active guild will help you tremendously, as each Guild Fort has their very own Raid bosses. Once defeated, they give Tokens that can be used to amplify the effectiveness of a type of hero class, like Warrior or Ranger. To help out, all you have to do is hit the current boss as much as possible. You get 1 free try every 15 hours or so. Also, when the Mine opens at Guild level 5, don't be a scrooge and donate some gems. Everybody stands to gain.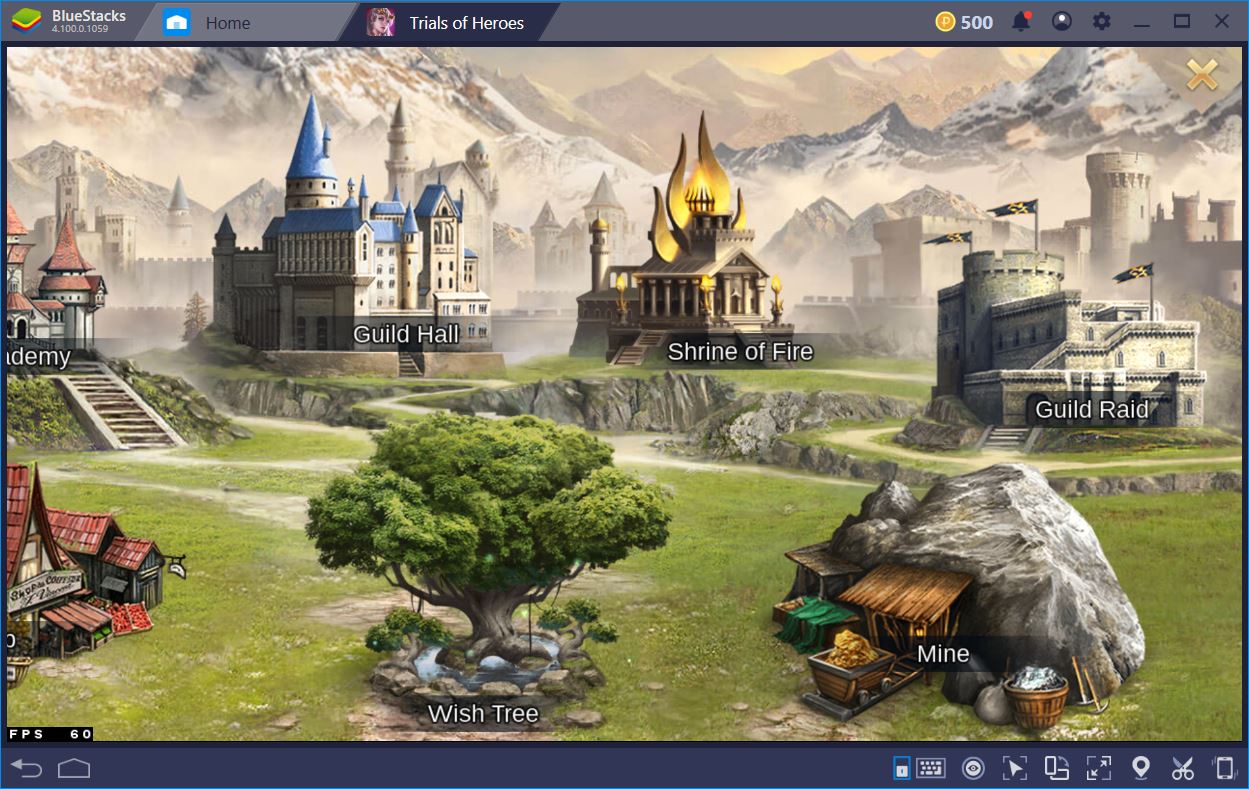 As we've mentioned in our guide to playing Trials of Heroes: Idle RPG on BlueStacks, your play experience can improve significantly when you switch from your mobile device to your computer with the help of this emulator. You can log in with your Google account and pick up right where you left off.
Level with BlueStacks
While we're discussing must-do's in Trials of Heroes: Idle RPG, you probably already know that you should fulfill your daily assignments every day. The same holds true for those Tavern quests we've mentioned before. Keep onto them like a fluffy kitty on catnip because they give you gems, units, and a host of materials for free. There is no conceivable reason to not do this in a ritualistic manner.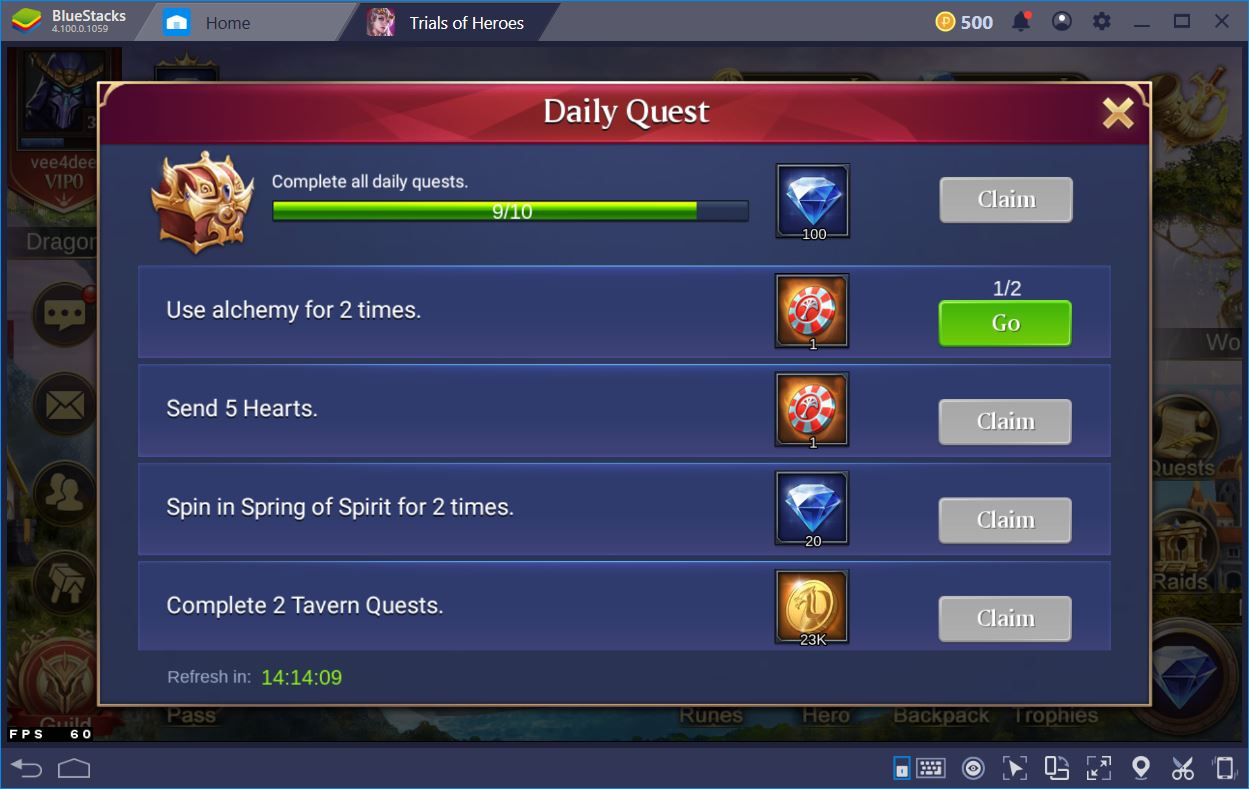 Sure, you can keep playing the game on your mobile device, but it won't be as fun as it is on BlueStacks, not to mention the improved performance and functionalities you get from making the switch. Did we mention that BlueStacks runs Android games even better than an S9+ does? Unlike the latter, this popular emulator is also free, which is how we like to keep our play experiences.