Game Guides
Trials of Heroes: Idle RPG – Guide to Playing on BlueStacks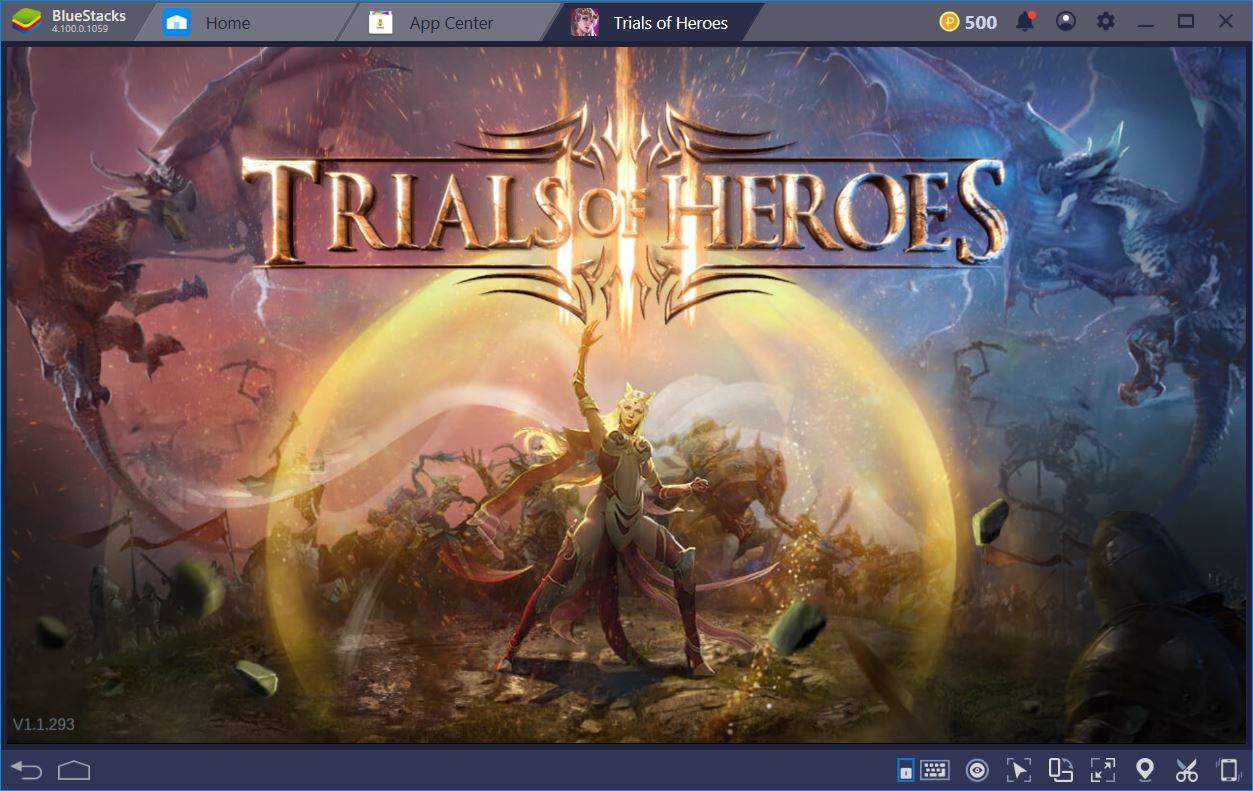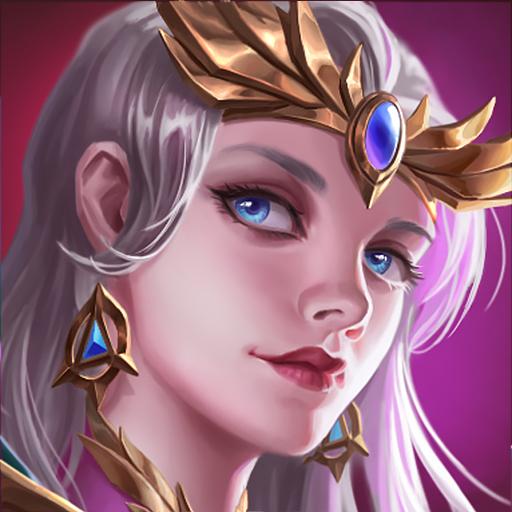 We've expressed our delight at the game mechanics, as well as the progression system of Trial of Heroes: Idle RPG in our initial review of the game. Needless to say that we've been thoroughly entertained, as well as engaged by this unique take on the mobile gacha genre.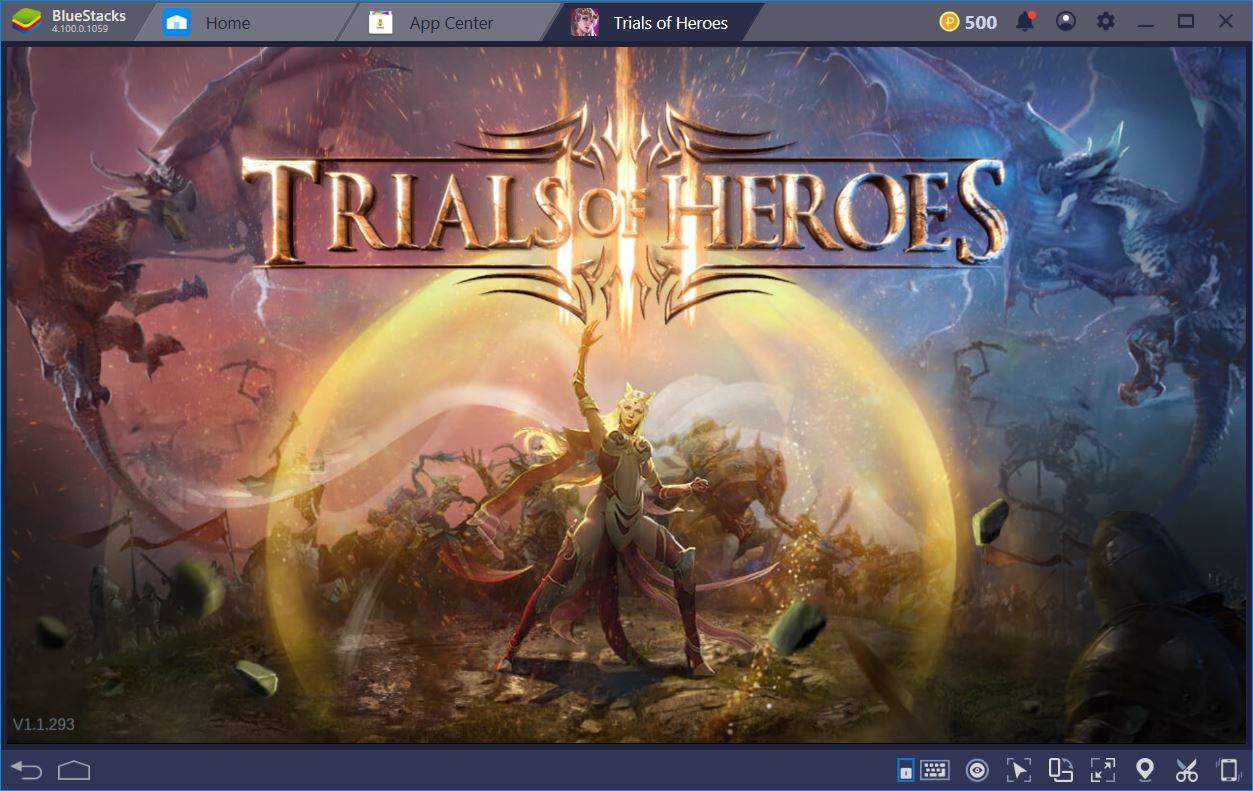 In this article, however, we'd like to focus on how you can play Trials of Heroes: Idle RPG on your PC with BlueStacks and the benefits you get from doing so. You'd be surprised at what you can achieve with BlueStacks tools from the very first minutes of gameplay.
Before You Commit to an Account
A neat thing you can do before even committing to your playthrough is to use the emulator's option to re-roll your first pull. This is an established tactic for gacha games. Essentially, what you're trying to do is re-start the game until your first two heroes are moderately good. It might take a few tries, but it's well worth the effort.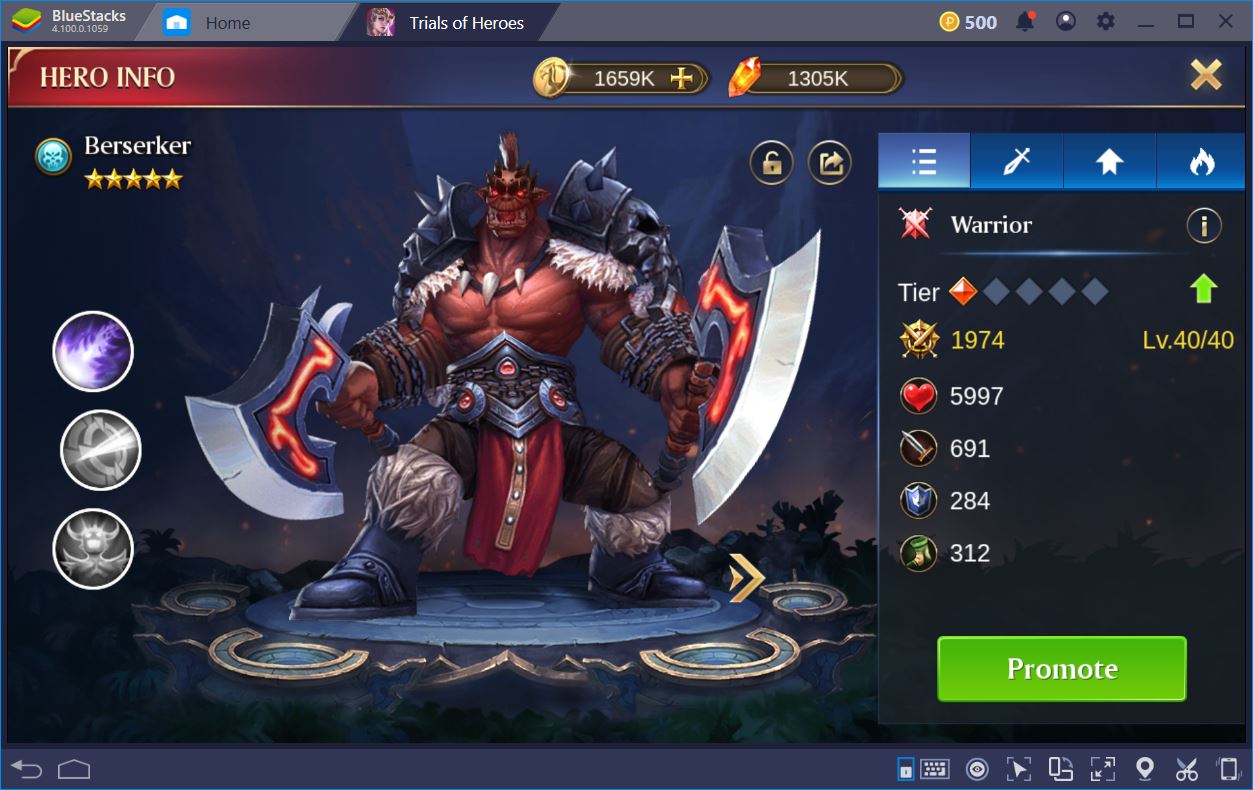 Just look at what we've managed to get after only two tries on our first heroic pull, which we were given for free. He might not be the best Scourge hero you can get, but Berserker is still rated as a T3. If you want to find out more about hero rankings and tiers, feel free to check out our BlueStacks guide to the best heroes in Trials of Heroes: Idle RPG. Now, how can you do the same?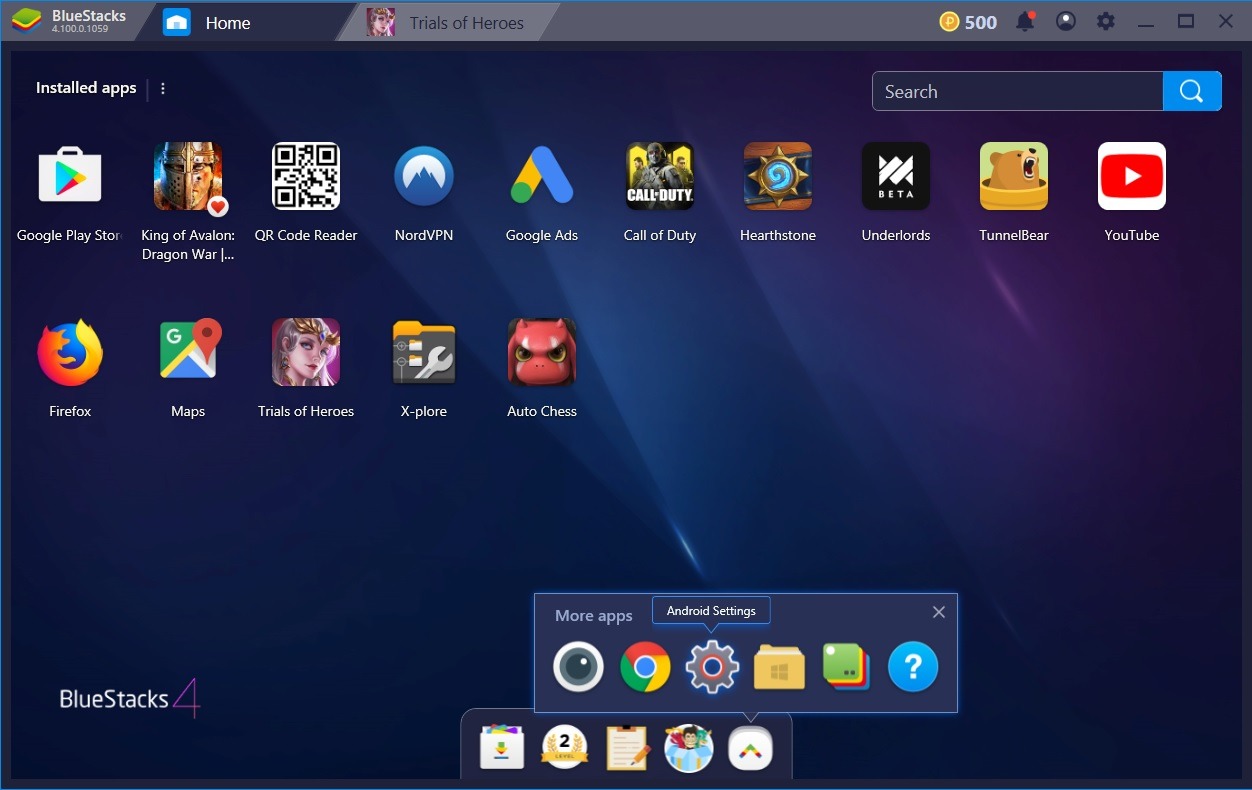 Everything you have to do is head over to your BlueStacks home screen, press More Apps, followed by Android Settings. From many perspectives, the emulator is just like a phone, only with much better in-game performance. Unlike a high-end mobile device, BlueStacks is completely free to download and use. Everything you need is a computer.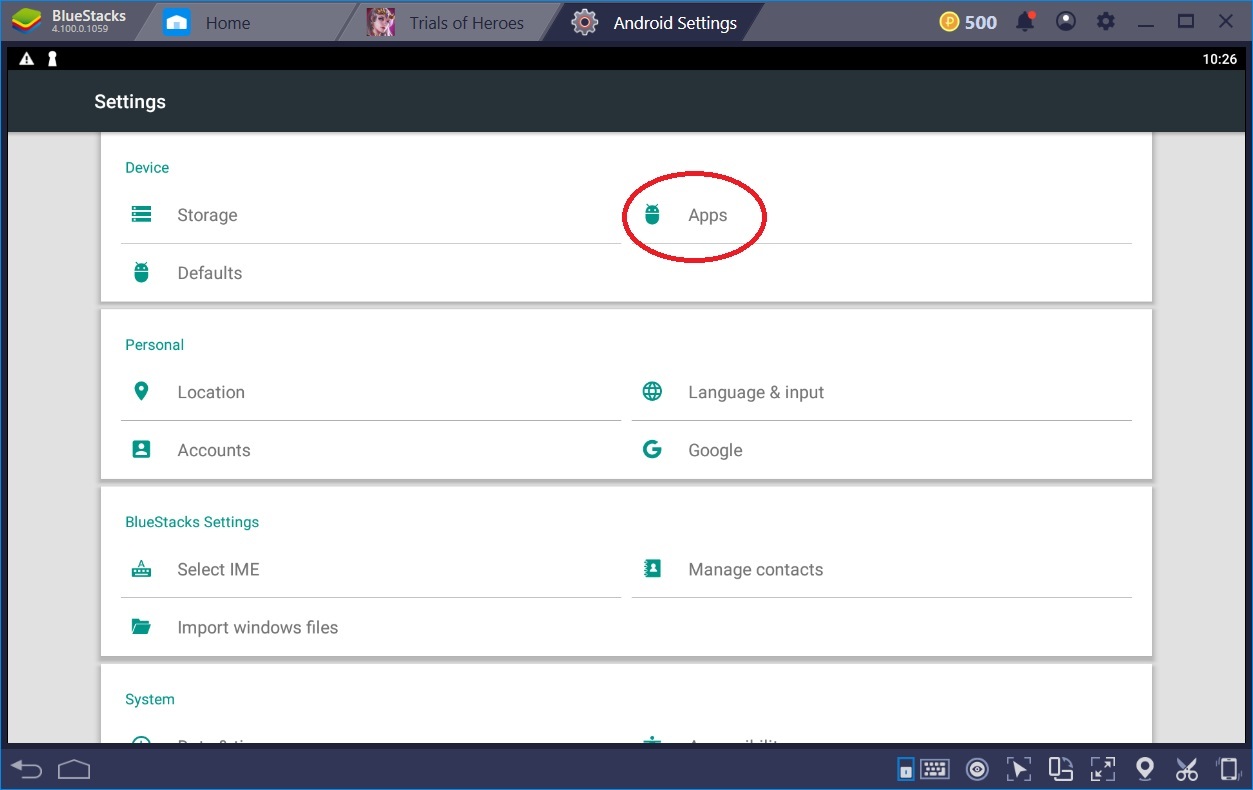 Now, click on Apps. This is where you will find a complete list of everything that you have installed on BlueStacks, the permissions these applications have, how much storage space they take up, as well as other miscellanea. For example, we've made sure to disable notifications for all apps, as they were getting kind of annoying. Next, you want to scroll down to Trial of Heroes and click on it.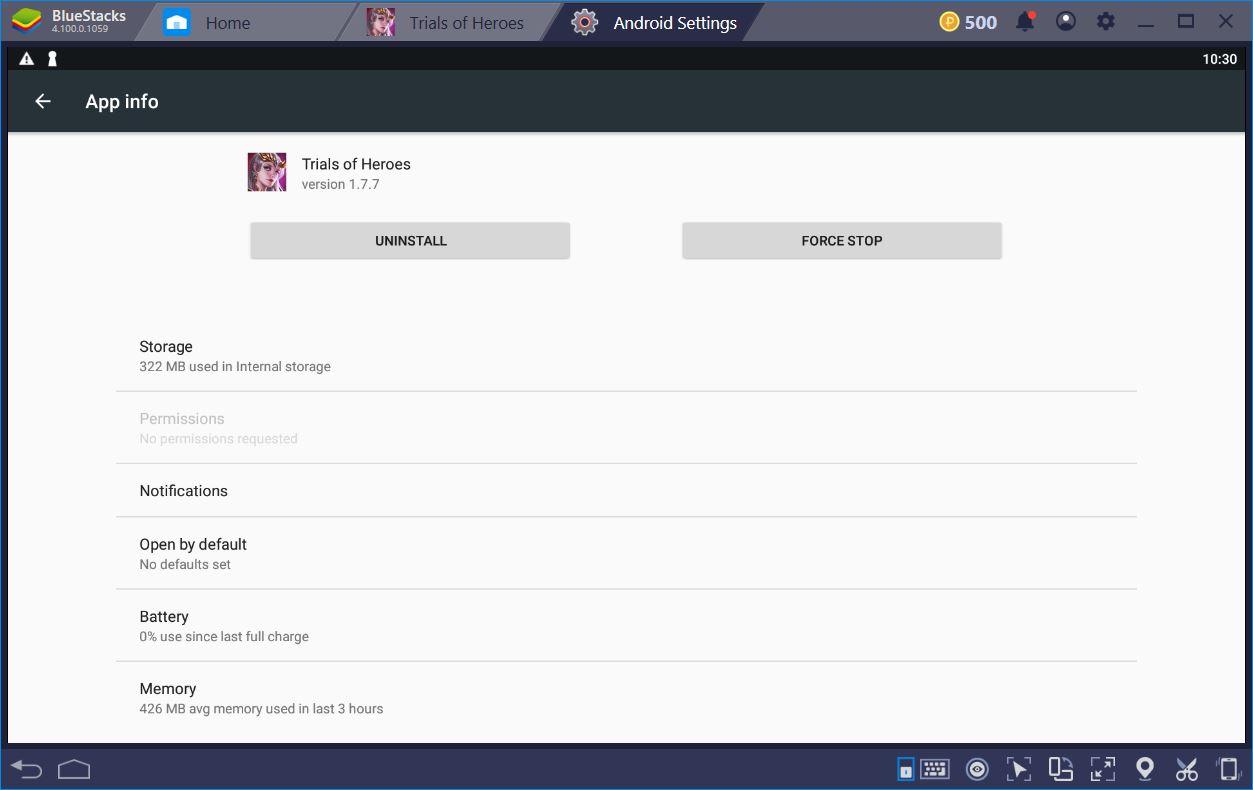 Afterward, all you have to do is Force Stop the application and Clear Data. That's it! Now you can enter the game and start all over again until you get at least one decent hero to begin with. There are also several other things you should definitely do as soon as you enter the game, but you'll have to check out our BlueStacks tips and tricks for beginners to read more about them.
The Keymapping Tool and Combo Key
Another awesome BlueStacks feature you can use to your advantage is the Keymapping Tool. Although keybinds are not usually that effective in Idle RPGs, since most of the times you're just auto-battling, they can still save you a lot of time. For instance, you'd normally check your friends screen more than a couple of times while playing.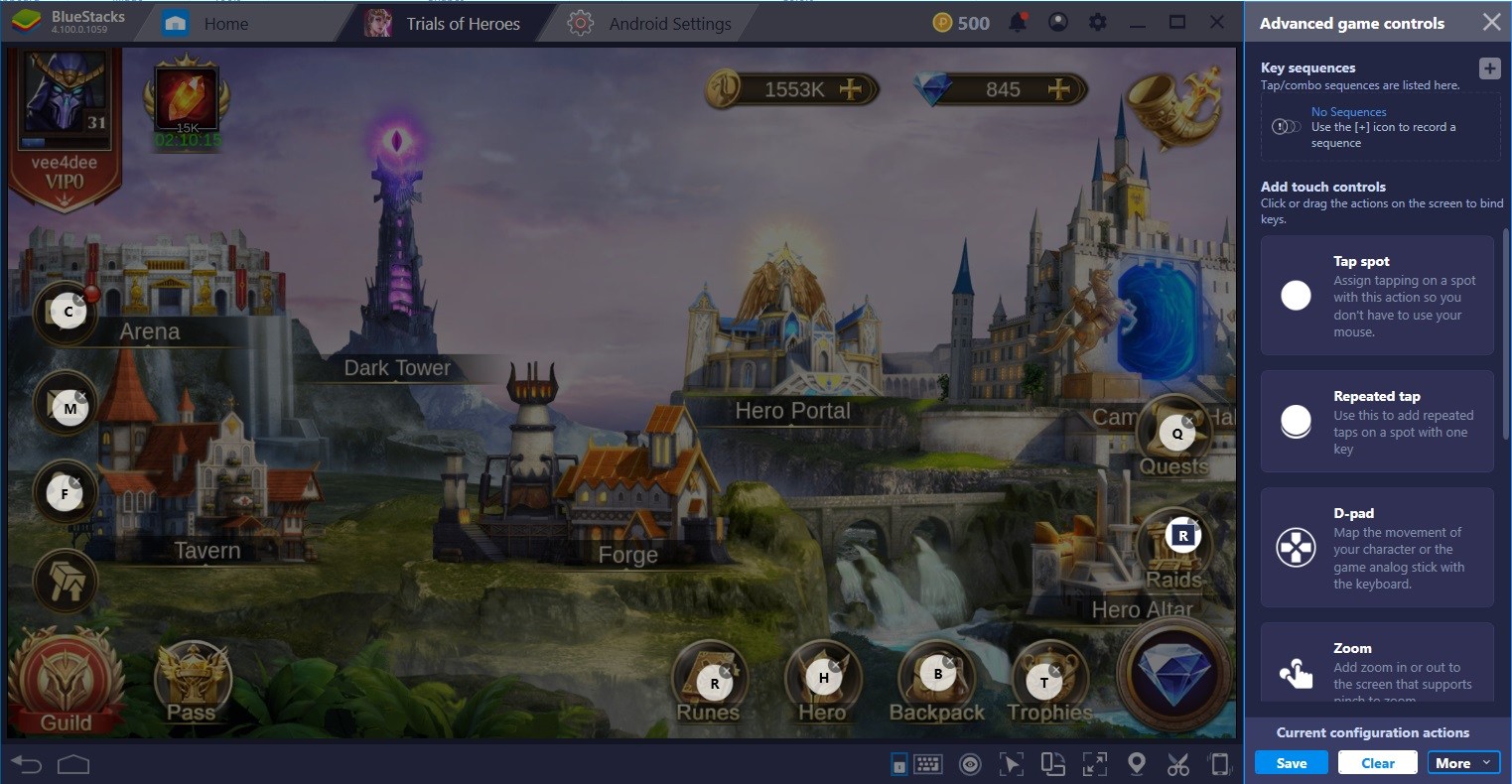 The BlueStacks Keymapping Tool allows us to bind each and every button on-screen to a keyboard shortcut. In this manner, you'll soon be able to automatize most tasks you have to do in the game and save yourself a lot of dead time.
Similarly, the Combo Key feature can help you collect Idle rewards from the campaign map without manually doing so. Repetitive tasks tend to be a bore, so why not hand them over to an application that can do them for us?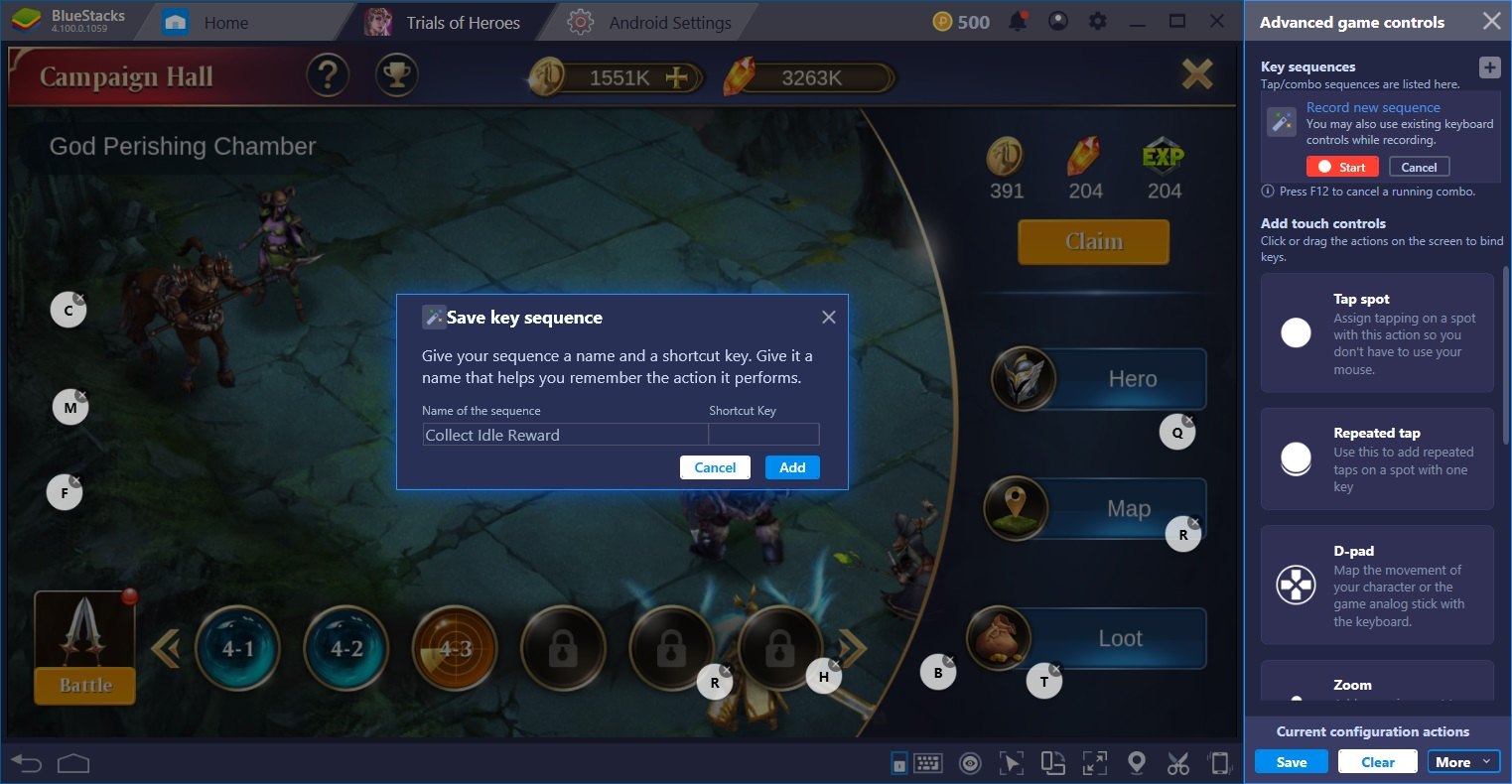 We know there's a cap to how many idle resources you can collect. To help you do this task without having to do the same 3-4 clicks over and over again, you can just record the sequence with the BlueStacks Combo Key, assign the entire thing a keyboard shortcut and press that every single time you'd like to collect the idle rewards.
Everything you have to do to create a Combo Key is click on Advanced Controls at the bottom of the BlueStacks window, go to Key sequences on the top right corner and press the "+" sign next to it. Then, you just record everything and you're done. Pretty neat, huh?
Get Your Bearings
If you're a new player, you might want to take a while to get accustomed to the game itself. You will have relatively few champions to begin with but, as time goes by and you level, we guarantee your inventory will be filled with fodder, good units, as well as great ones. Everything you have to do is complete the daily routine – start off with the dailies, advance on the campaign map as much as you can, and do some arenas while you're at it.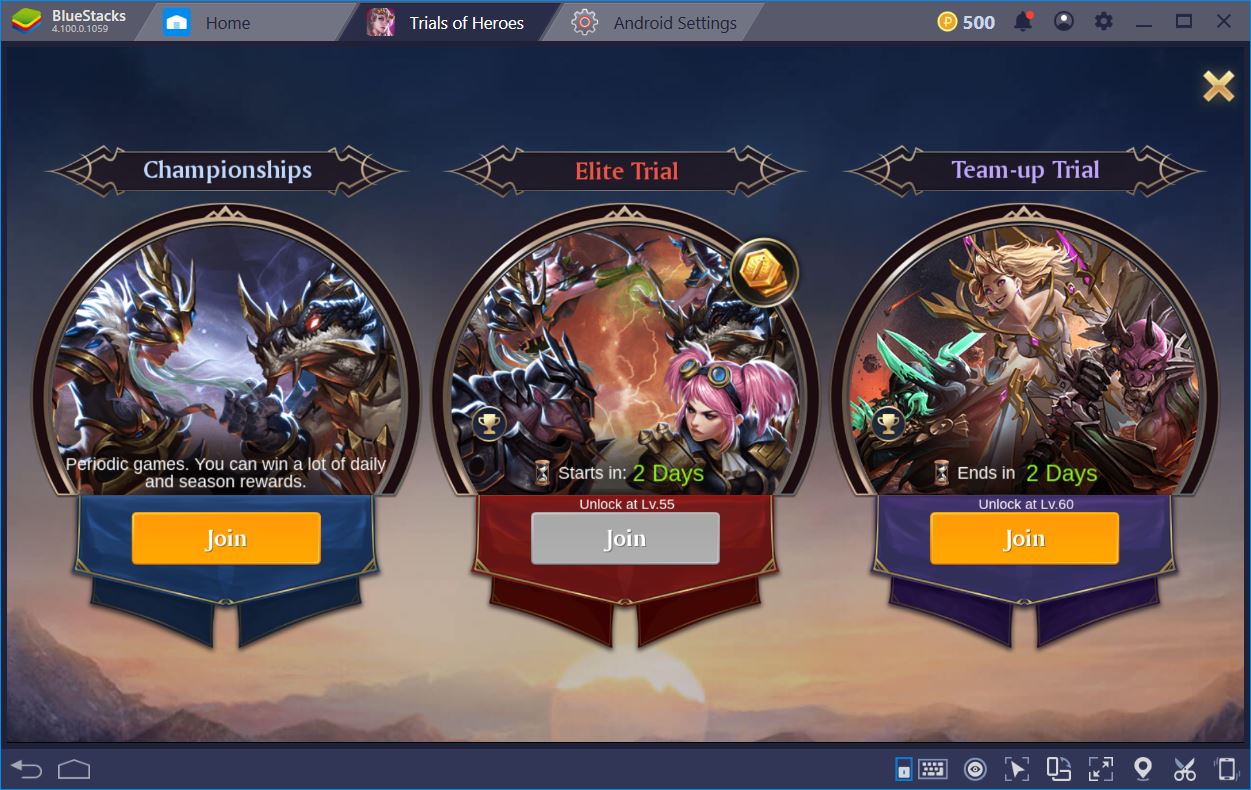 Although we haven't been playing for long, our inventory already has 30 heroes, not counting copies. What you want to do with them is make sure to complete all the missions in your Tavern. The rewards from getting these on a daily basis far exceeds what you can get from disassembling lower-tier units, no matter how much you'd like to clear up that inventory. Whenever there's an event, make sure to attend and complete as many milestones as possible. These usually offer the best value in terms of loots, so don't miss out on the fun!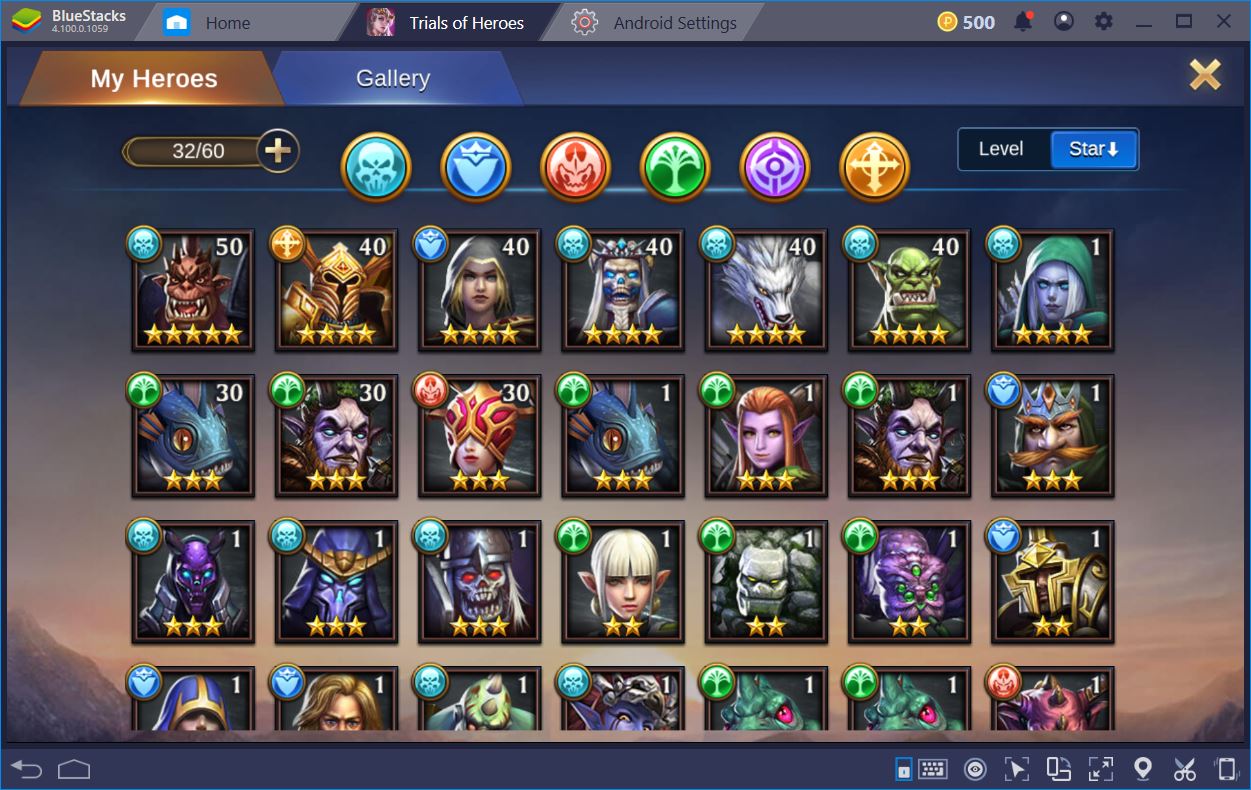 Like any self-respecting game nowadays, Trial of Heroes is all about playing with and against other people, so join a guild as soon as you can. Aside from the neat rewards, you'll also take part in a community to help you figure the game out. More importantly, you'll gain access to a guild shop, as well as various raids and other great content. Just try to get accepted into a guild that is also active. The best way to do so is to chat people up and be straightforward.
Everyone was a beginner once, so don't let that define who you are as a player. With these tips, you can play Trial of Heroes on BlueStacks like a boss. Soon enough, those awesome high-tier heroes will follow.