Game Guides
Hero EXP, Coins, Diamonds, etc – Resource Guide for War of Deities: Darkness Rises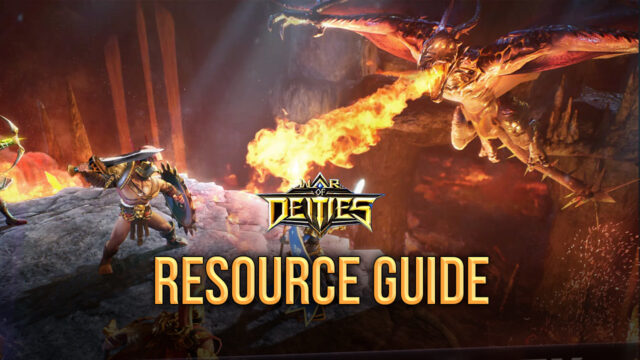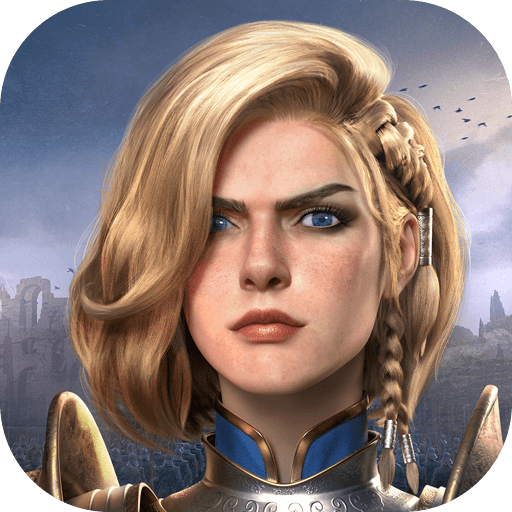 When you play War of Deities: Darkness Rises, you need multiple resources such as Hero EXP, Coins, Diamonds, and the like to upgrade your heroes and continue your journey to save the world from the darkness. The game offers a myriad of ways to acquire essential resources in the game and in this guide, we'll discuss them individually.
Normal Campaign Rewards
Completing normal campaign missions is the most basic way of acquiring resources.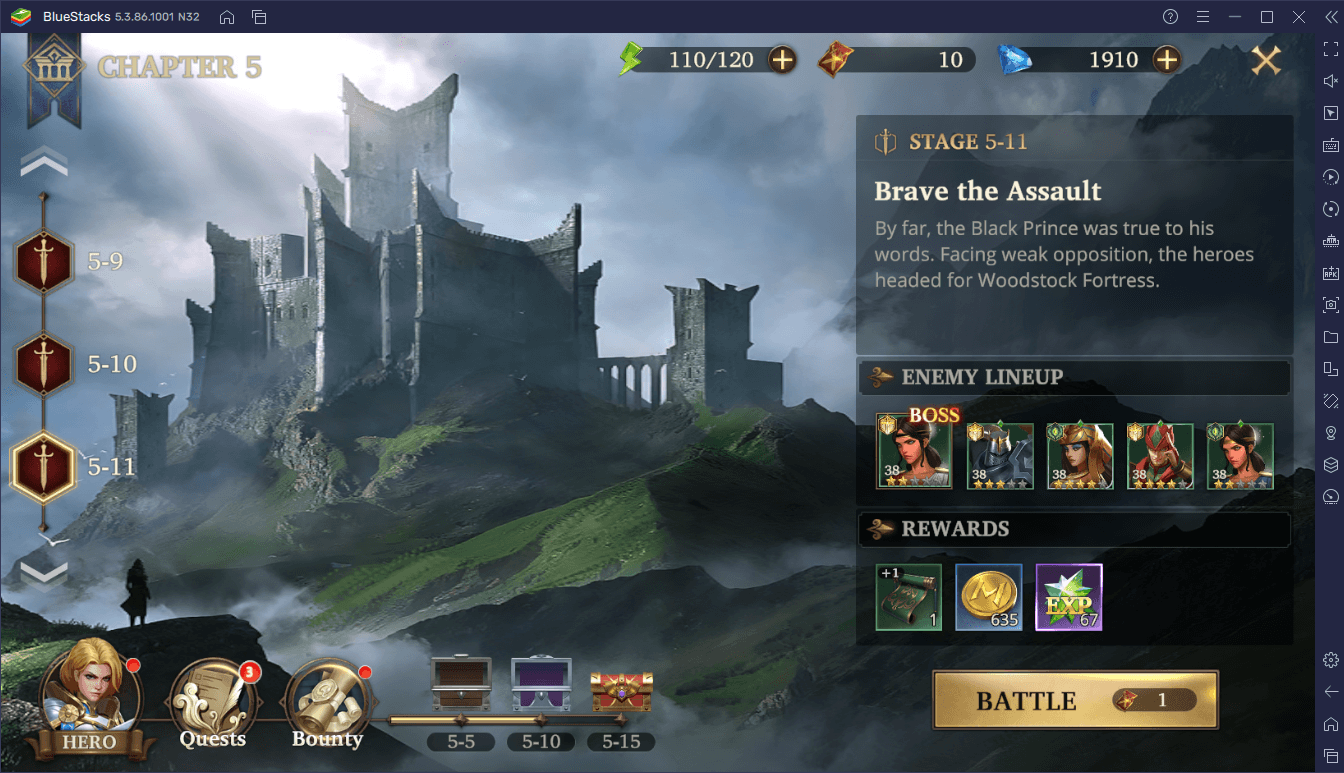 The game's campaign consists of five chapters with each chapter containing more than 10 stages. Completing each stage rewards, you with Coins, Hero EXP, and a variety of hero upgrade items such as gear, scrolls, and hero powder.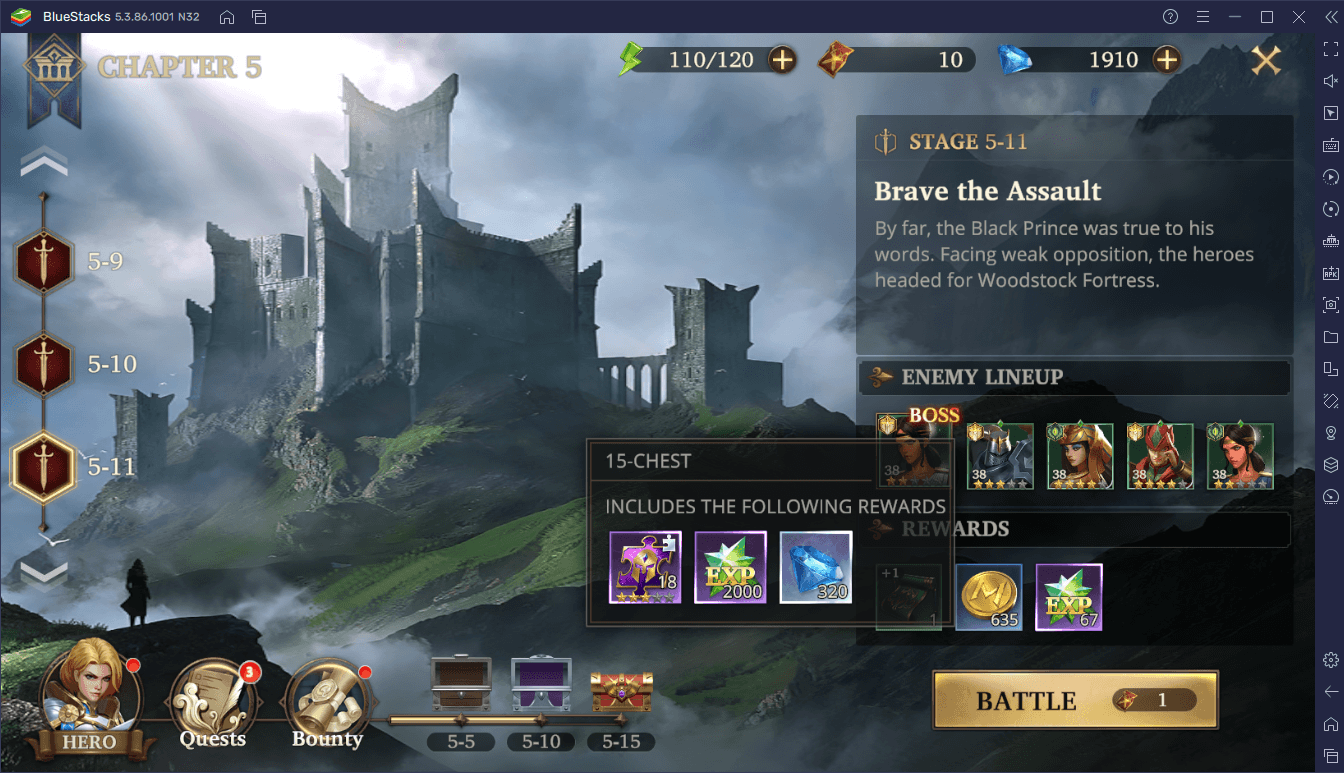 Completing a certain number of stages within a chapter unlocks special rewards chests that contain large amounts of Hero EXP, Diamonds, hero fragments (which you can use to recruit new heroes), and battle charters (allows you to complete campaign stages without expending energy).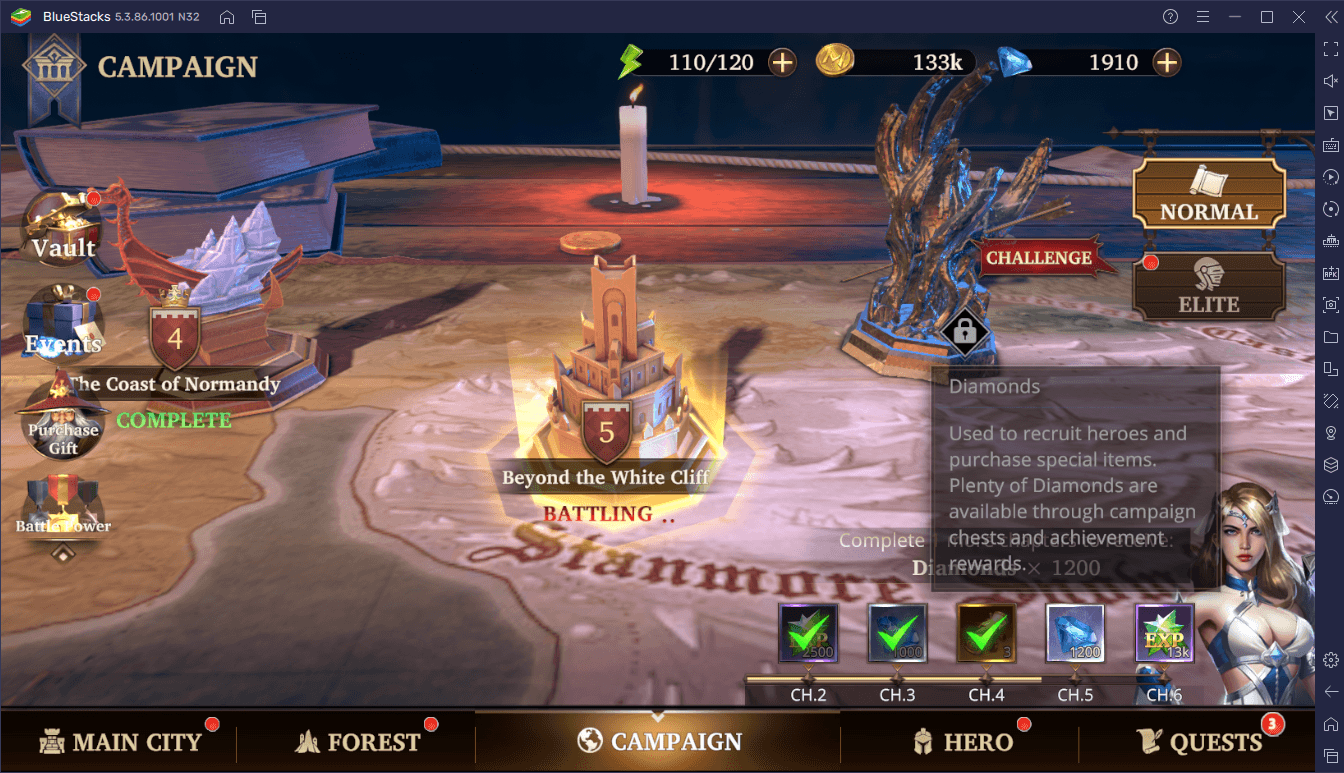 Additional rewards chests can be opened by completing individual chapters. These rewards include:
Chapter 2 – 2500 Hero EXP

Chapter 3 – 1000 Diamonds

Chapter 4 – 3 Recruitment Vouchers

Chapter 5 – 1200 Diamonds

Chapter 6 – 13000 Hero EXP
Elite Campaign Rewards
The elite campaign is a special type of campaign that you can do to earn greater rewards compared to those from the normal campaign.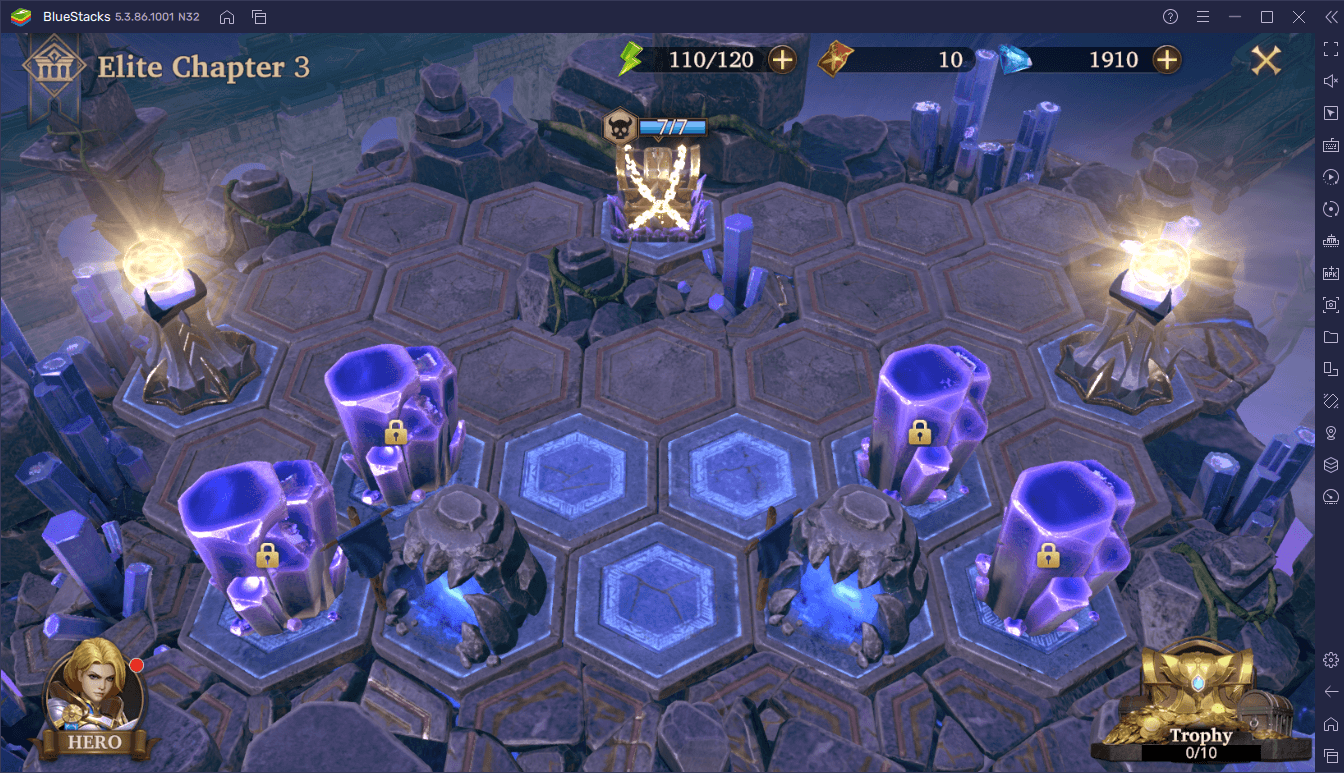 Unlike the linear flow of the normal campaign, the elite campaigns give more freedom to explore in that you navigate the "map" via hexagonal tiles. The colored tiles are the only ones you can explore. Clicking on the purple crystal towers widens the explorable area by spawning more towers or dungeons.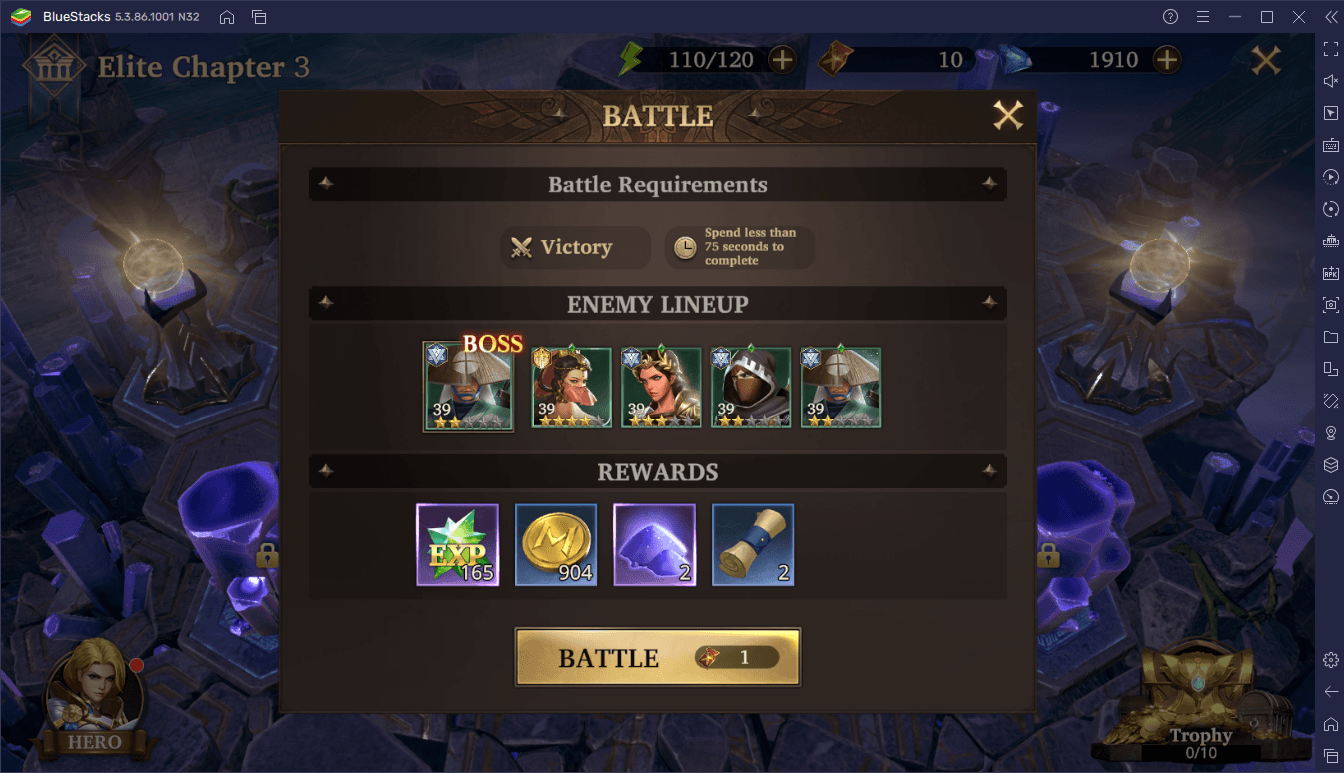 Dungeons grant you with Hero EXP, Coins, Hero Powder, and Scrolls upon satisfying the conditions (i.e., win the battle, defeat enemies within a certain amount of time). Do note that any crystal towers adjacent to a dungeon are locked until the dungeon is cleared.
Some areas of the map have gun towers that can instantly destroy a dungeon in exchange for energy. These towers must be within reach (within the colored tiles) to be useable.
The end goal of the elite campaign is to completely clear the map and ultimately reach the elite campaign rewards chest. Like the normal campaign, completing an elite campaign chapter grants you additional rewards.
Chapter 1 – 60 Joan of Arc Fragments

Chapter 2 – 50 Hero Powder

Chapter 3 – 800 Diamonds

Chapter 4 – 3 Recruitment Vouchers

Chapter 5 – 240 Hero Powder
Quests
Quests contain multiple challenges that you can do for quick and easy rewards. There are three types of quests available in the game: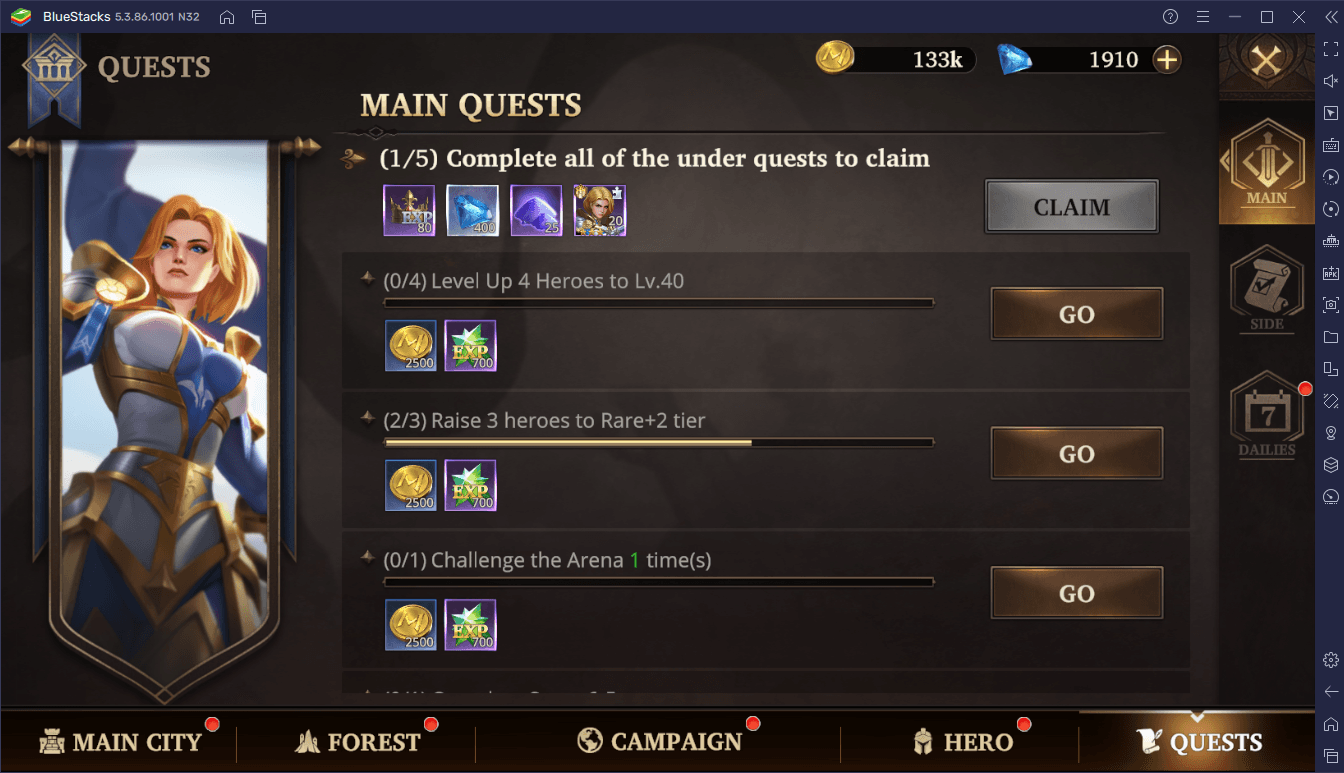 Main

– these include quests relative to completing certain milestones in the game such as completing a specific campaign stage, completing an arena challenge, and the like. There are about five main quests and completing each one grants you 2500 Coins and 700 Hero EXP. Completing all five quests allows you to claim 80 Player EXP, 400 Diamonds, 25 Hero Powder, and 20 Joan of Arc Fragments.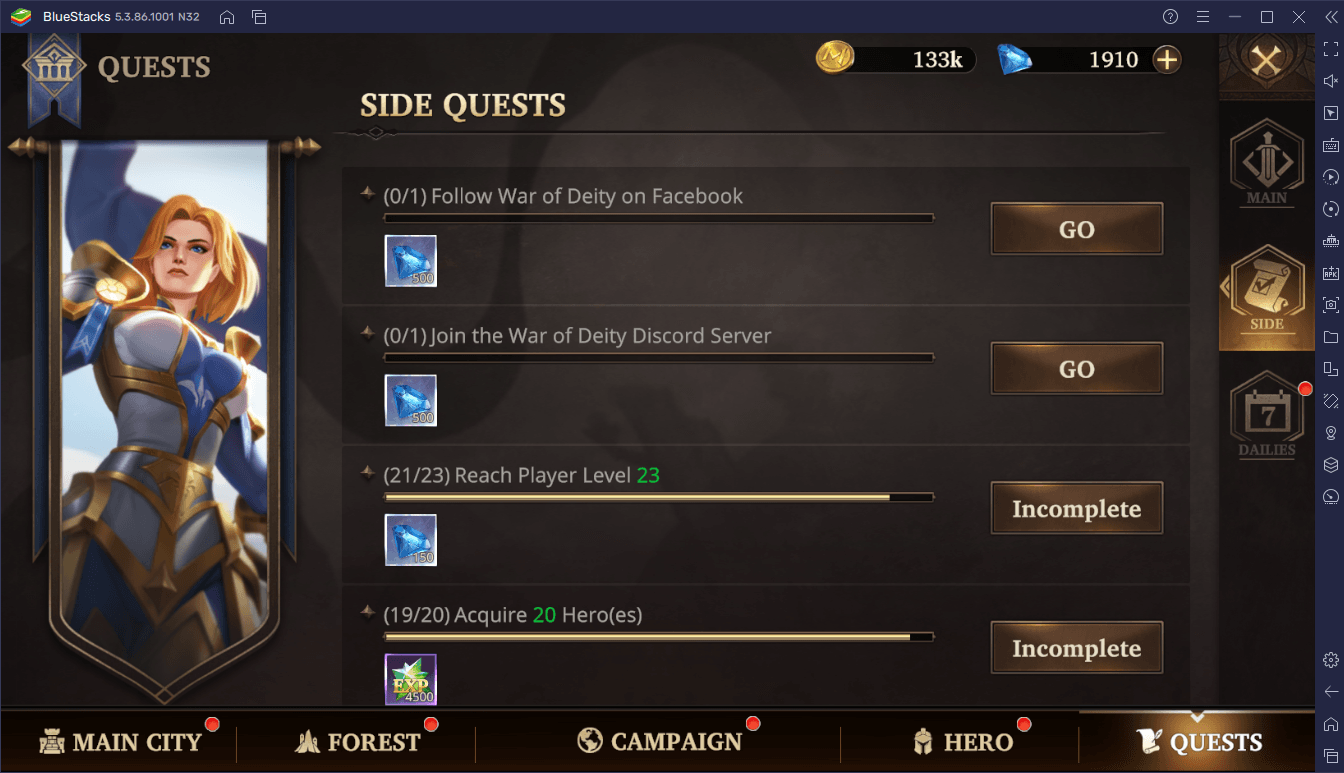 Side

– these include quests that are relatively easier to do compared to main quests. Examples of these are simply joining the War of Deities: Darkness Rises Discord server and recruiting 20 heroes. Each side quest can grant you Diamonds, Hero EXP, Coins, Hero Coins, or 4-star Hero Fragments.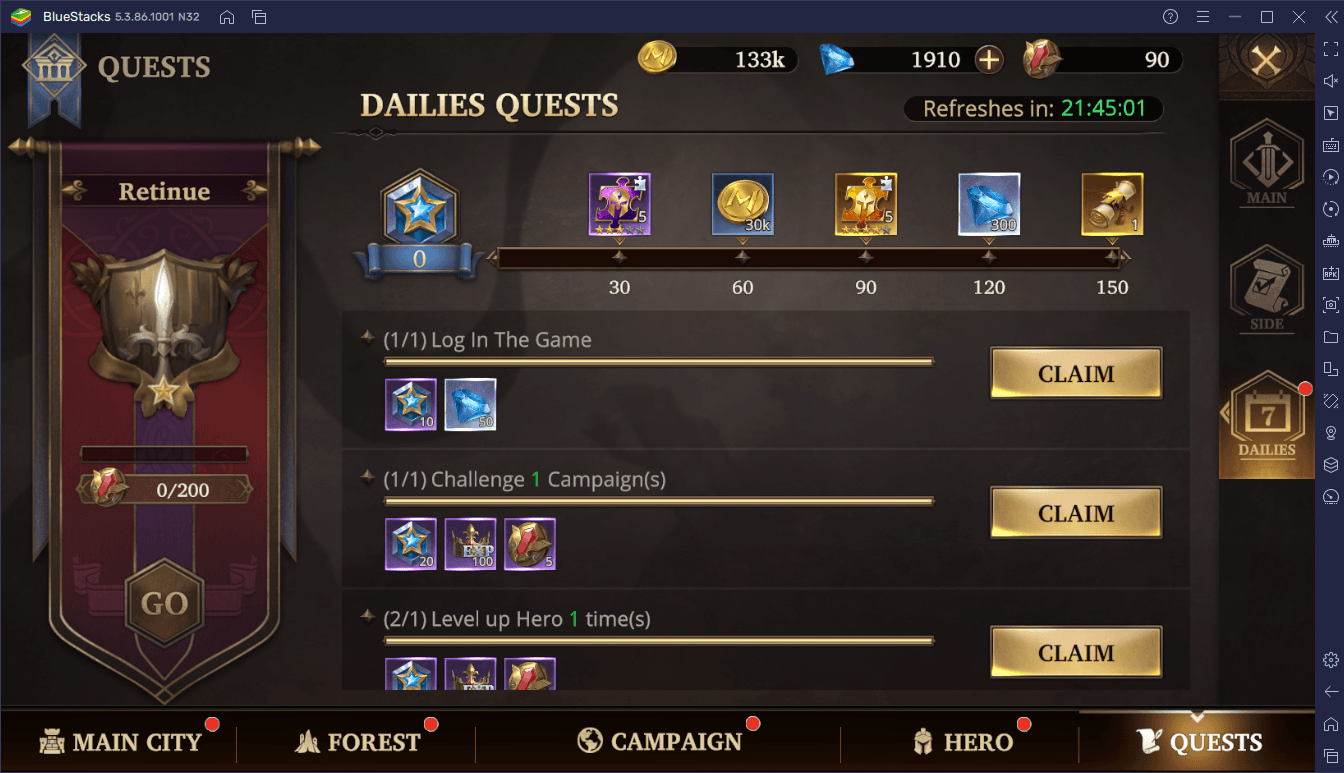 Dailies

– these include mundane quests that can be done within a day (i.e., summon 1 hero, fight in the arena). Completing each daily quest grants you Player EXP and Activity and garnering a certain amount of Activity rewards you with hero fragments, Coins, Diamonds, and scrolls.
Additionally, you can also earn Merit of Glory which is used for the Peerage. With peerage, you can unlock special privileges when you have enough Merits of Glory. Examples of these include Forcible Persuasion (skip a battle in The Heroic Crusade) and Intelligence Report (+1 free refresh in Bounty Quests).
Bounty Quests
Have too many heroes that are not really doing anything useful? You can send them out to do bounty quests for you and earn rewards passively.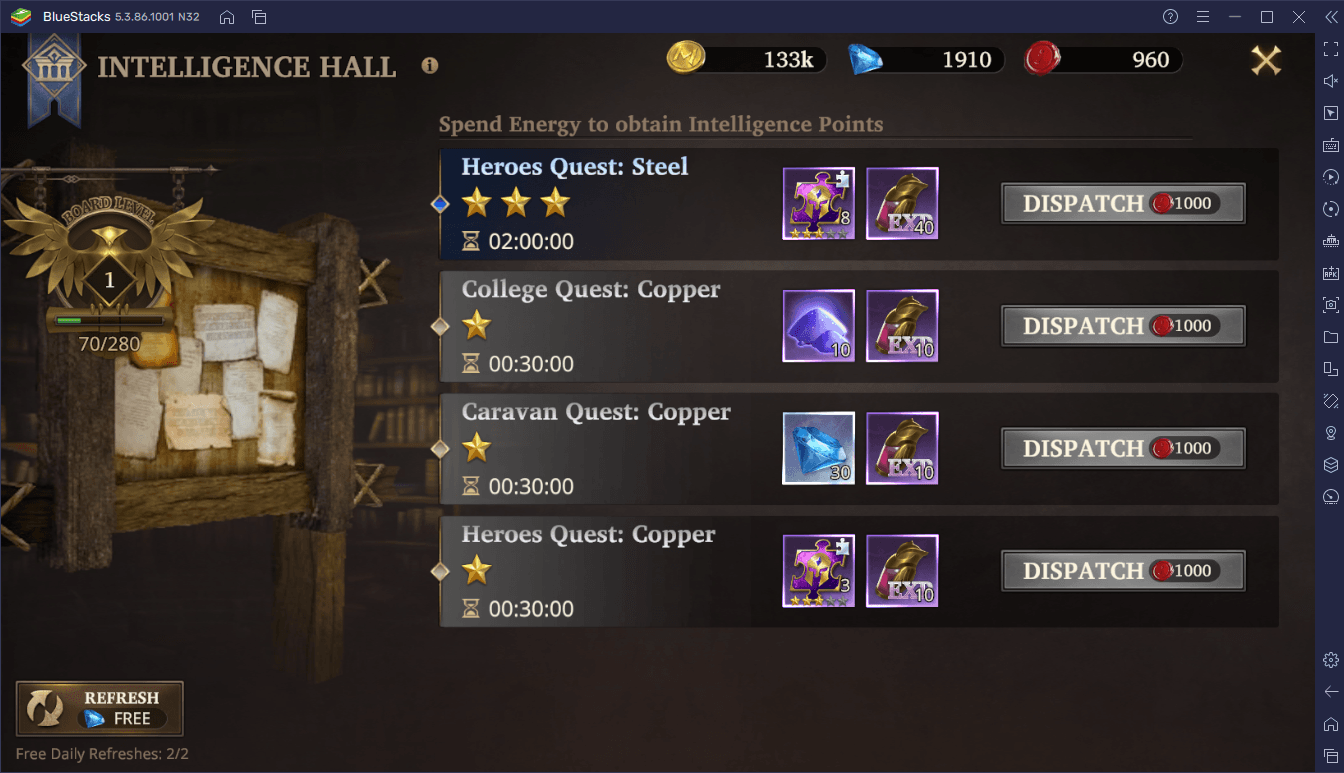 Using Information Points (can be earned by spending energy), you can send dispatch heroes to various bounty quests. Some quests take at least 30 minutes to complete while some take as long as 2 hours. The longer the quest is, the better the rewards are.
When dispatching heroes, you must follow the star level requirements of the bounty quest. Once dispatched, a hero cannot be used for battles until they have completed the quest.
Completing a bounty quest rewards you with hero powder, Diamonds, hero fragments, and the like. Additionally, you also earn Bounty EXP which can be used to increase your bounty level. The higher your bounty level is, the better quests you can receive.
You can choose to refresh the list of quests free of charge at least two times per day. Beyond this, you will need to pay Diamonds for refreshing. Automatic refreshing is done every two days.
Interior
The Interior is where you can passively generate resources such as Coins, Hero EXP, Hero Powder, and Energy.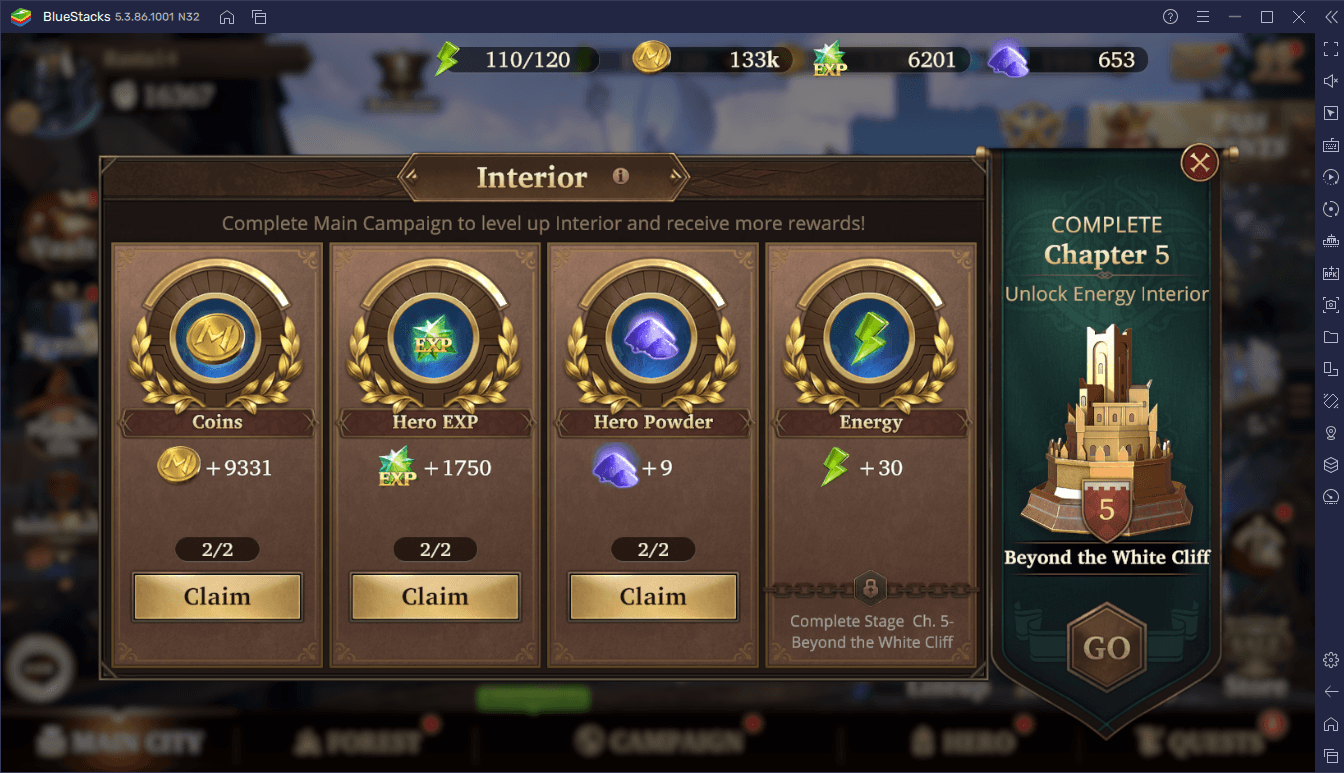 Each resource can be claimed a specific number of times. One claim takes 4 hours to be replenished. The number of resources acquired as well as the maximum number of claims can be increased by increasing the Interior level which can be done by completing campaign stages.
An Interior Voucher can be used to claim more resources from the Interior when you've already run out of free claims.