Game Guides
How to Install War of Deities: Darkness Rises on PC or Mac with BlueStacks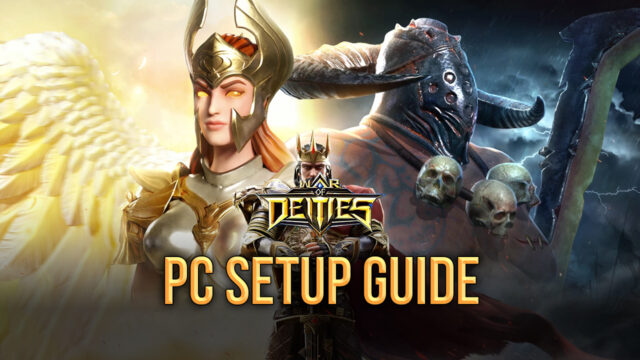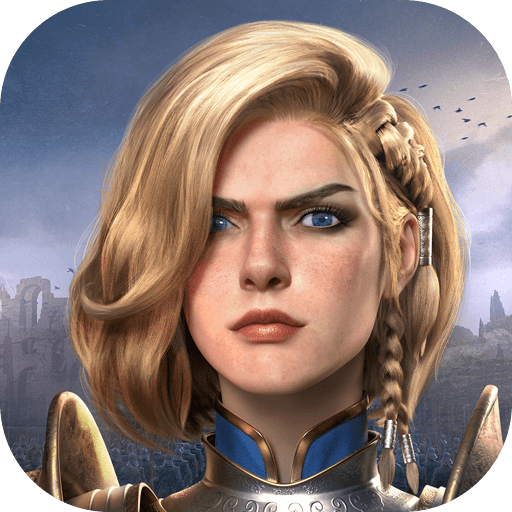 The power of the God of Light has severely declined which allowed the forces of darkness to easily take over. The heroes who are supposed to protect the world have now been tempted with evil and consequently, the world as mankind knows it has befallen into impending doom. Embark on an epic adventure to rid the world of the forces of evil with countless legendary heroes when you play War of Deities: Darkness Rises, developed by Century Games. Start your journey now by playing and installing the game on your PC or Mac with BlueStacks.
How to Install War of Deities: Darkness Rises
Download and Install BlueStacks

on your PC.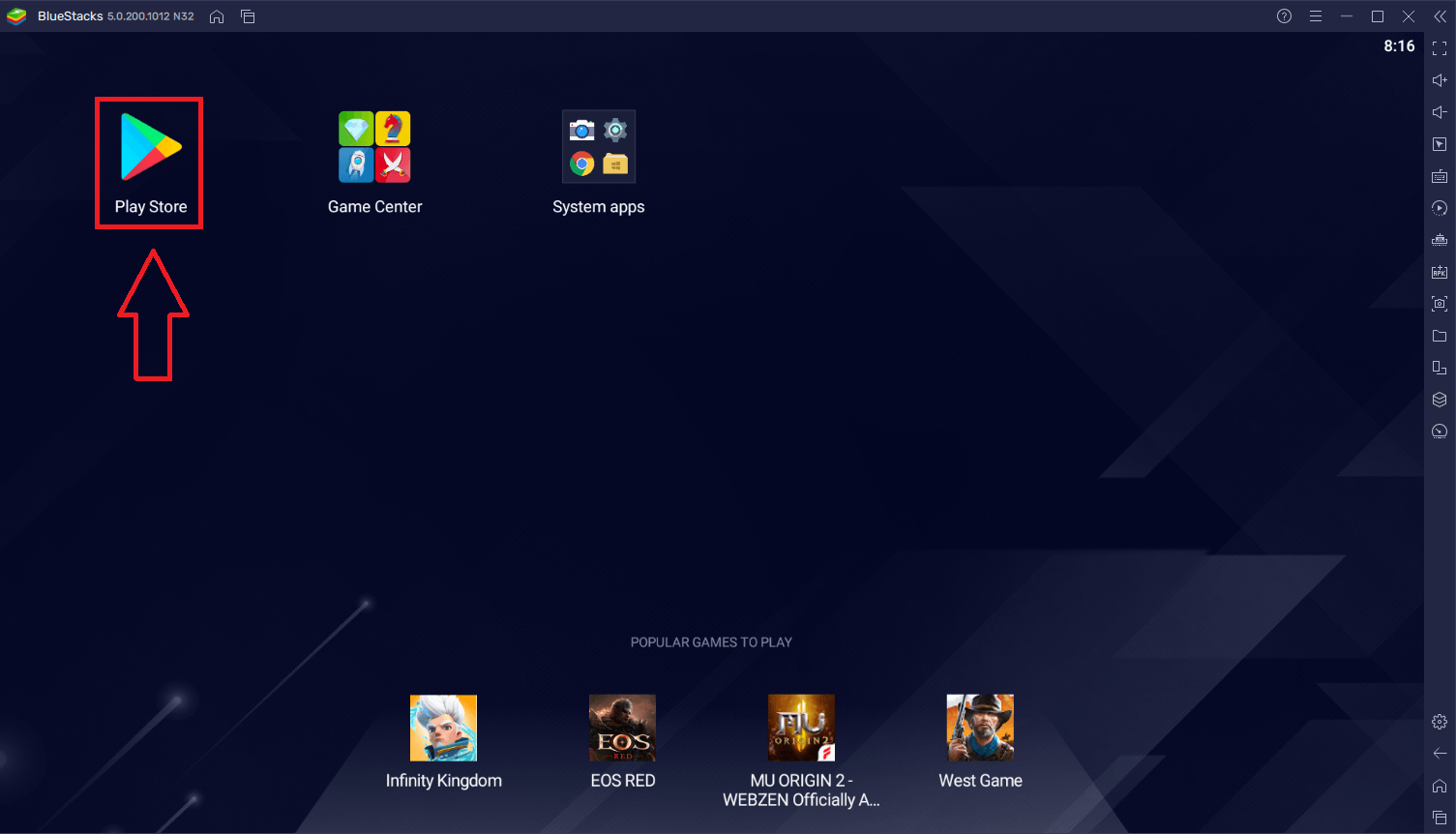 Complete Google Sign-in to access the Play Store, or do it later.

Look for

War of Deities: Darkness Rises

in the search bar at the top-right corner.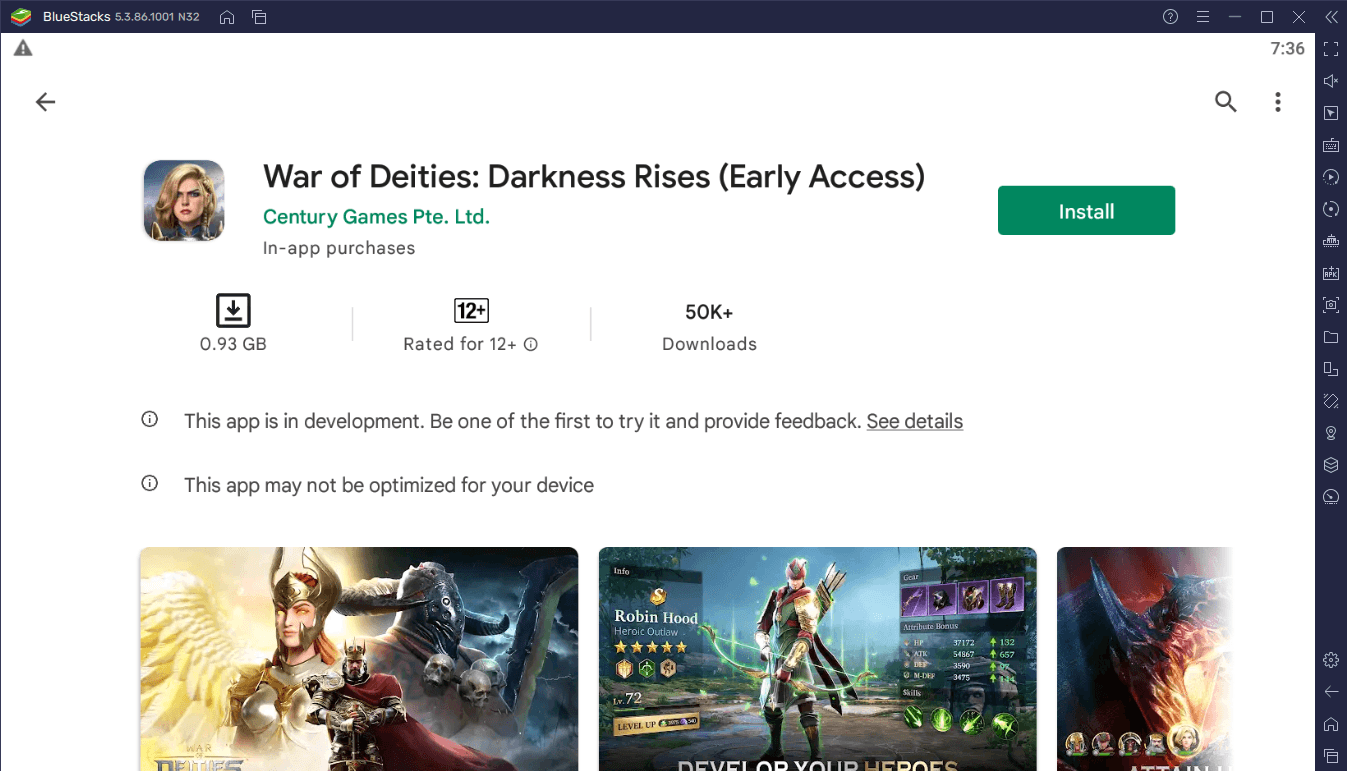 Click to install

War of Deities: Darkness Rises

from the search results.

Complete Google Sign-in (if you skipped step 2) to install

War of Deities: Darkness Rises

.

Click the

War of Deities: Darkness Rises

icon on the home screen to start playing.
Recruit Legendary Heroes
War of Deities: Darkness Rises boasts a total of 51 heroes (as of writing) that you can recruit into your army. Each hero is defined by several characteristics and unique skills that make them equally dangerous on the battlefield.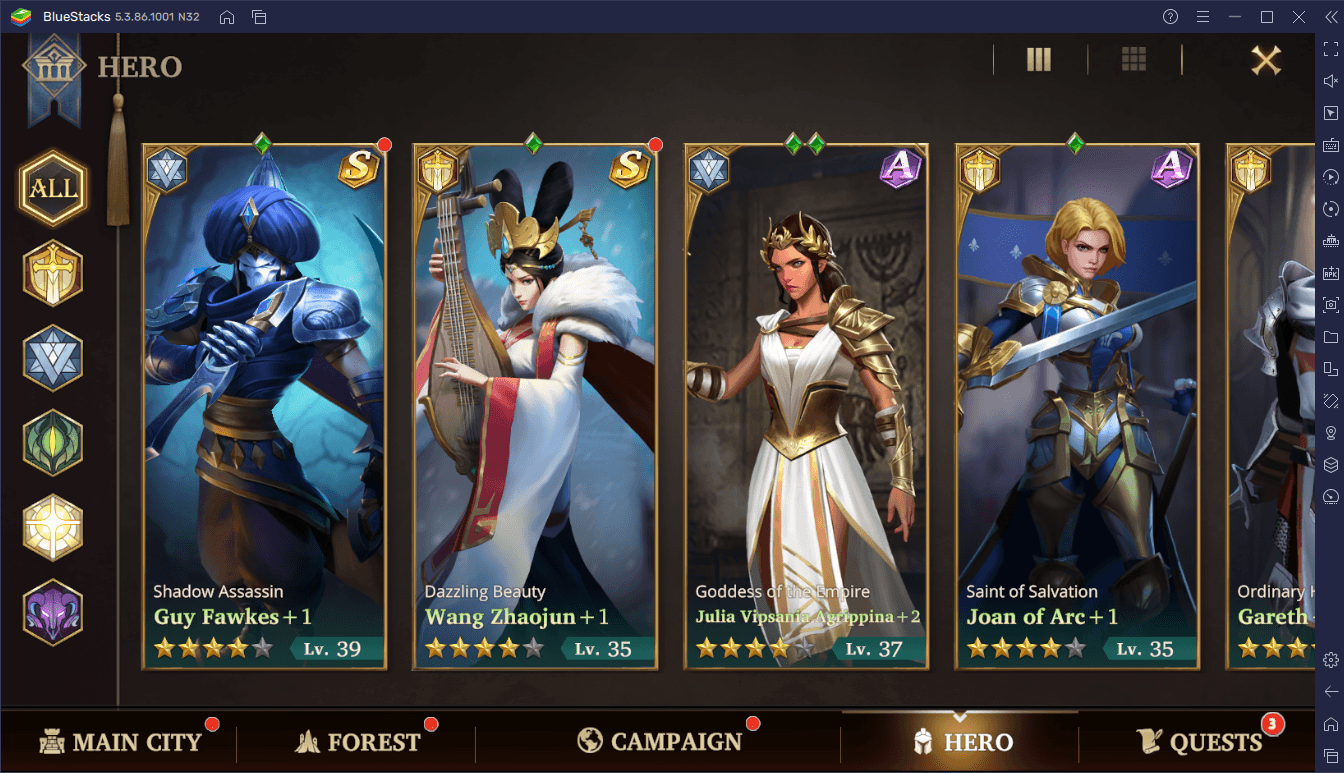 The game features five hero factions:
Justice:

forthright, trustworthy, caring, helper to those in need, and guardian of justice.

Neutral:

independent, neutral, and believes nature is true faith.

Evil:

irritable, cruel, autocratic, capricious, and unscrupulous.

Holy:

believe in light, pursue true fairness and justice, respect life and truth, hate darkness and depravity.

Corrupt:

being self-centered, following inner desires, resentful, constraints and challenging conventions.
These factions play a role in the game's combo system where heroes of the same faction put together in the same lineup grant strength bonuses to all other heroes.
Aside from factions, each hero also has their own combat role which determines their fighting style.
Sage:

decreases the damage taken

Warriors:

basic attack deals bonus damage

Tank:

absorbs more damage

Mage:

casts rage skill faster

Ranger:

deals more damage to target(s) farther away

Assassin:

deals bonus damage to a specific target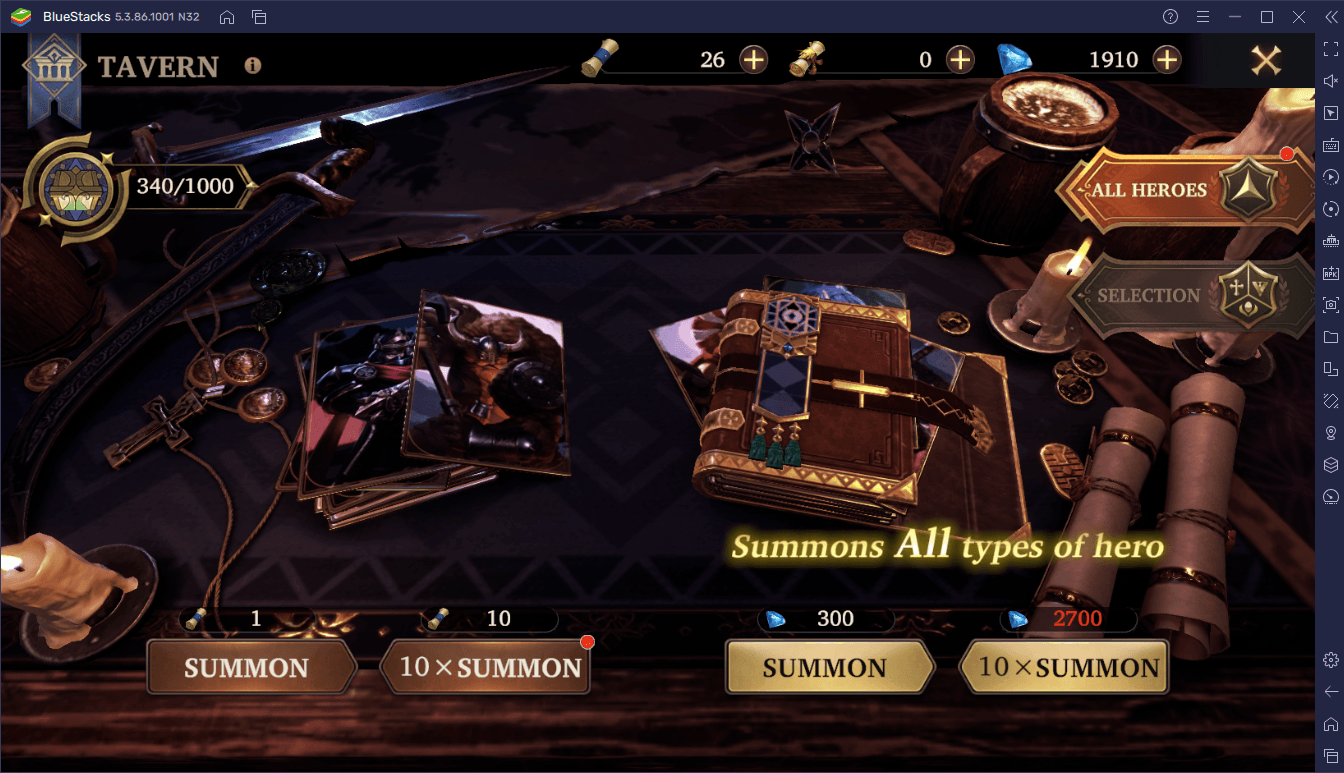 Heroes can be recruited through a gacha system in the Tavern. Spend either recruitment scrolls or diamonds to randomly recruit a hero or batch recruit 10 of them. Spending diamonds for recruitment gives a higher chance of acquiring higher-quality heroes.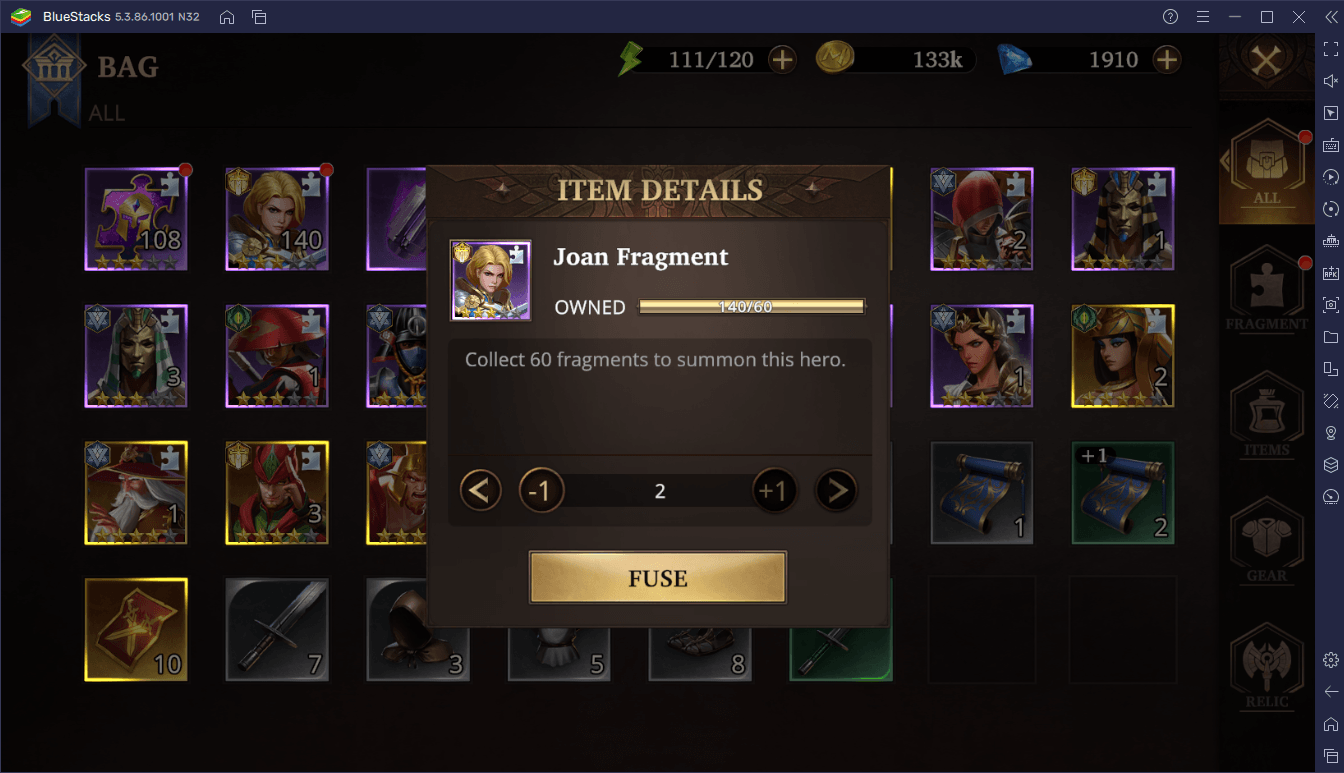 Additionally, hero fragments can also be collected from various areas of the game and can be used to instantly recruit a hero, given that you have enough fragments.
The game offers plenty of ways to upgrade your heroes. You can spend Hero EXP to level up your heroes and increase their stats or equip them with unique gear. To know more about upgrading heroes, check out this dedicated upgrade guide.
Join an Epic Campaign
War of Deities: Darkness Rises features a 7-chapter main campaign as well as special game modes where you can earn bonus rewards.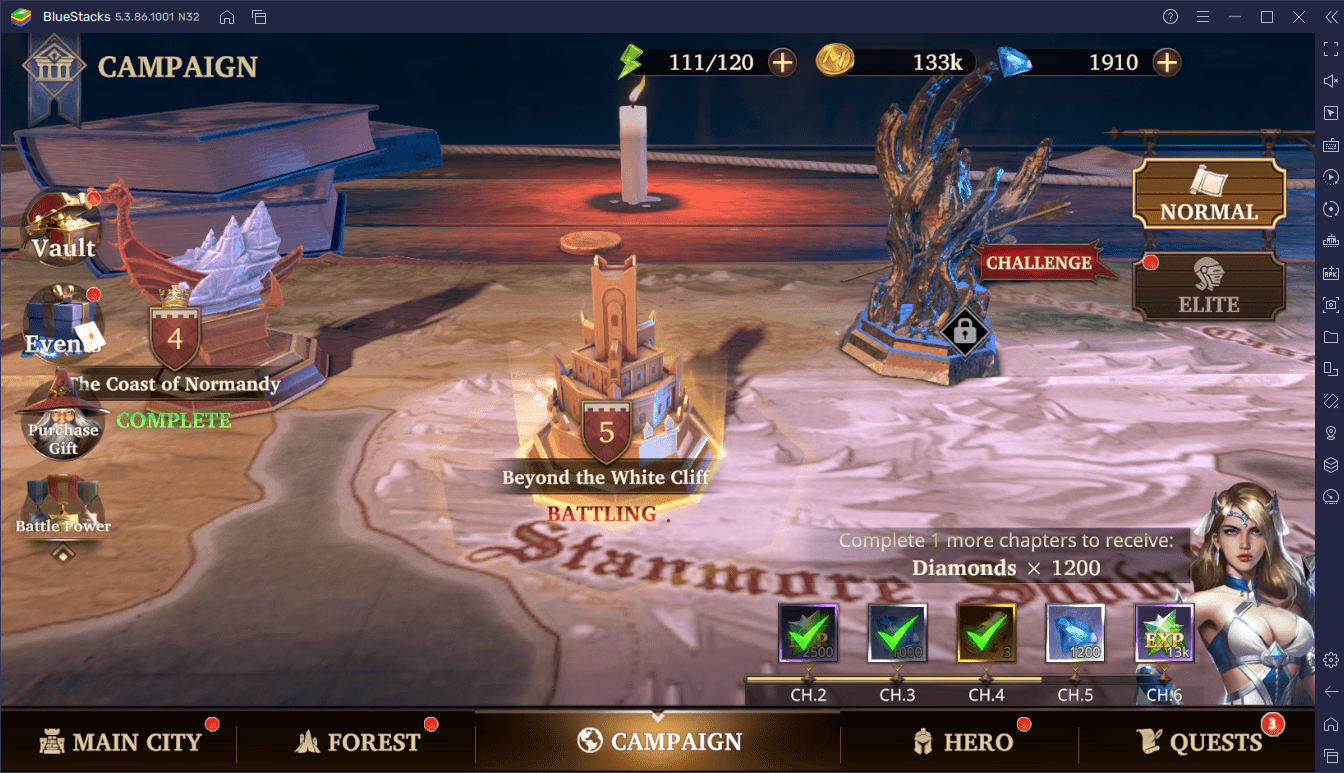 Each chapter in the campaign consists of multiple stages in which you fight a team of five enemies. Rewards are earned for every completion of a campaign stage as well as a campaign chapter.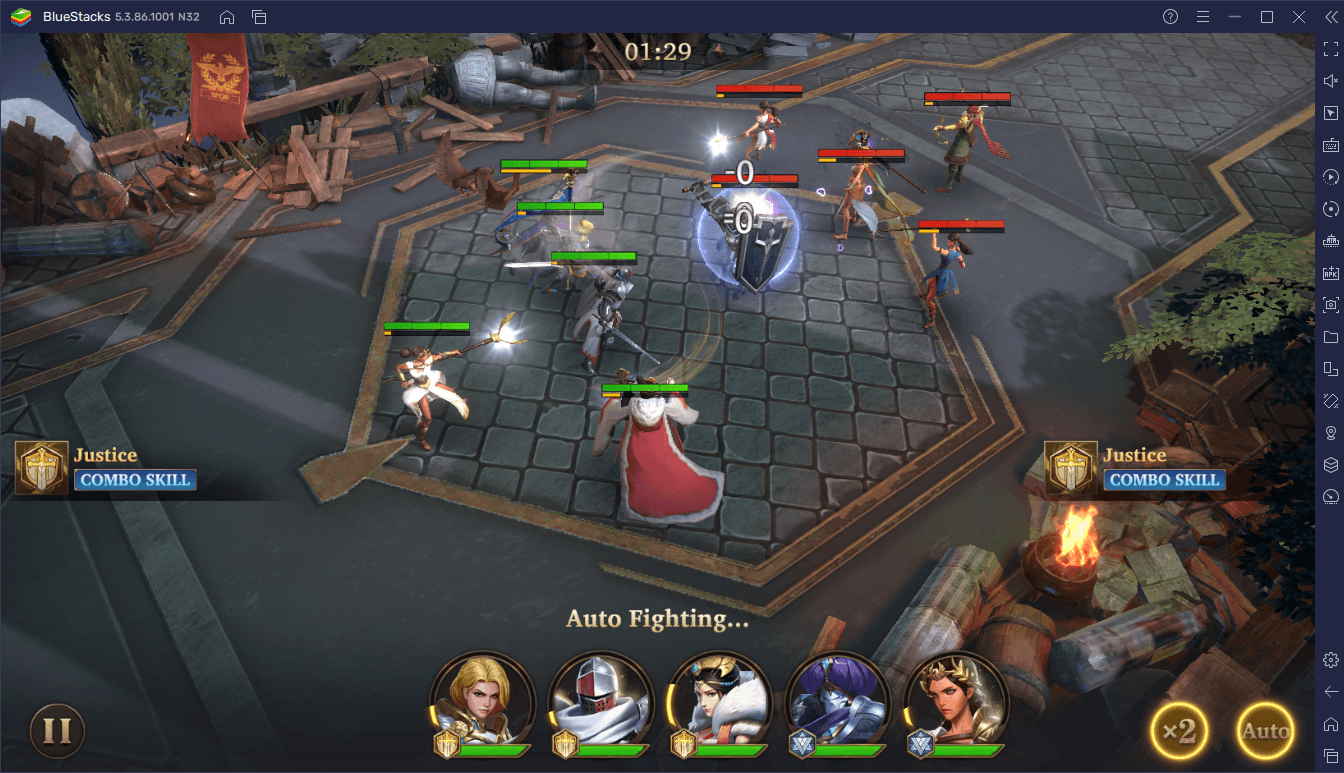 The main combat of War of Deities: Darkness Rises revolves around strategy. You are given five slots in a lineup in which you can position your heroes on. The front, center, and back lines consist of three slots each and the position of your hero determines their vulnerability to enemy attacks.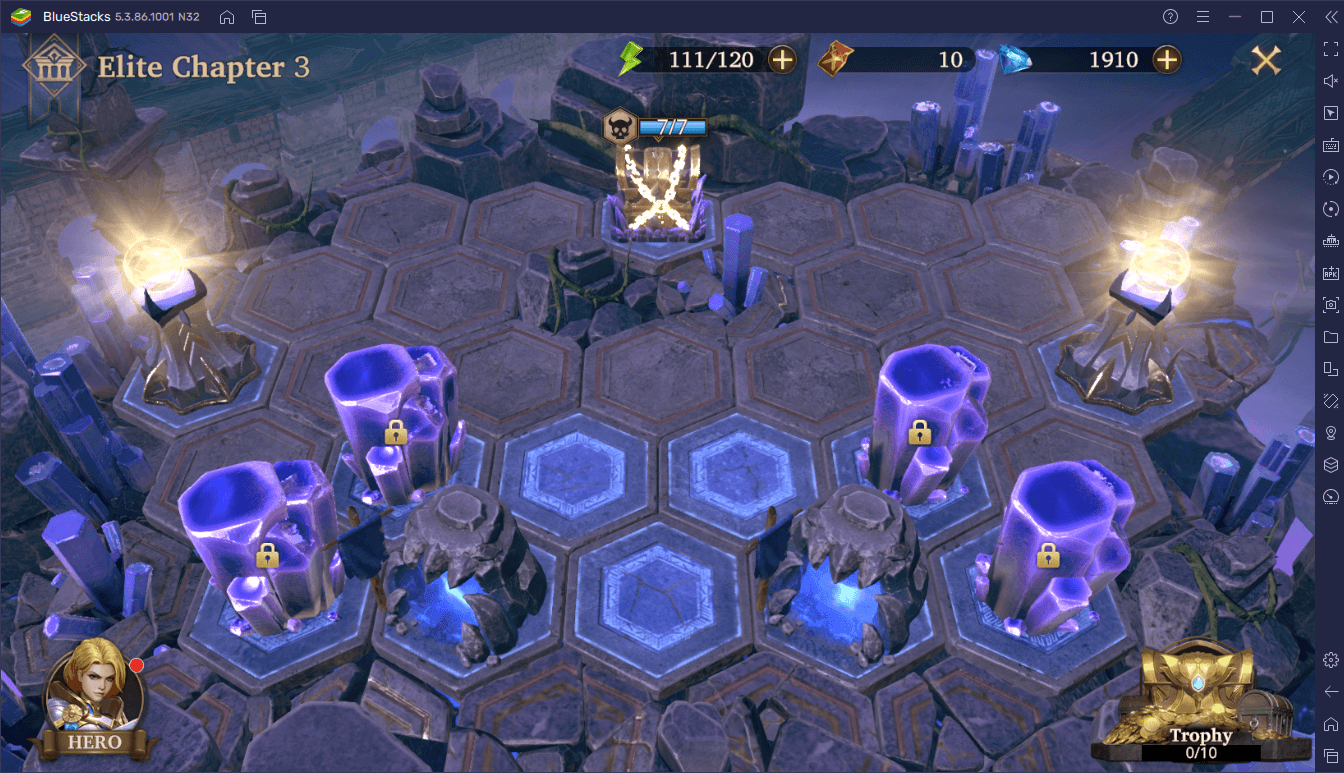 Aside from the main chapter, the game also features other game modes such as the elite campaign where you navigate a small map through tile-based movement and clear several dungeons to ultimately open a rewards chest.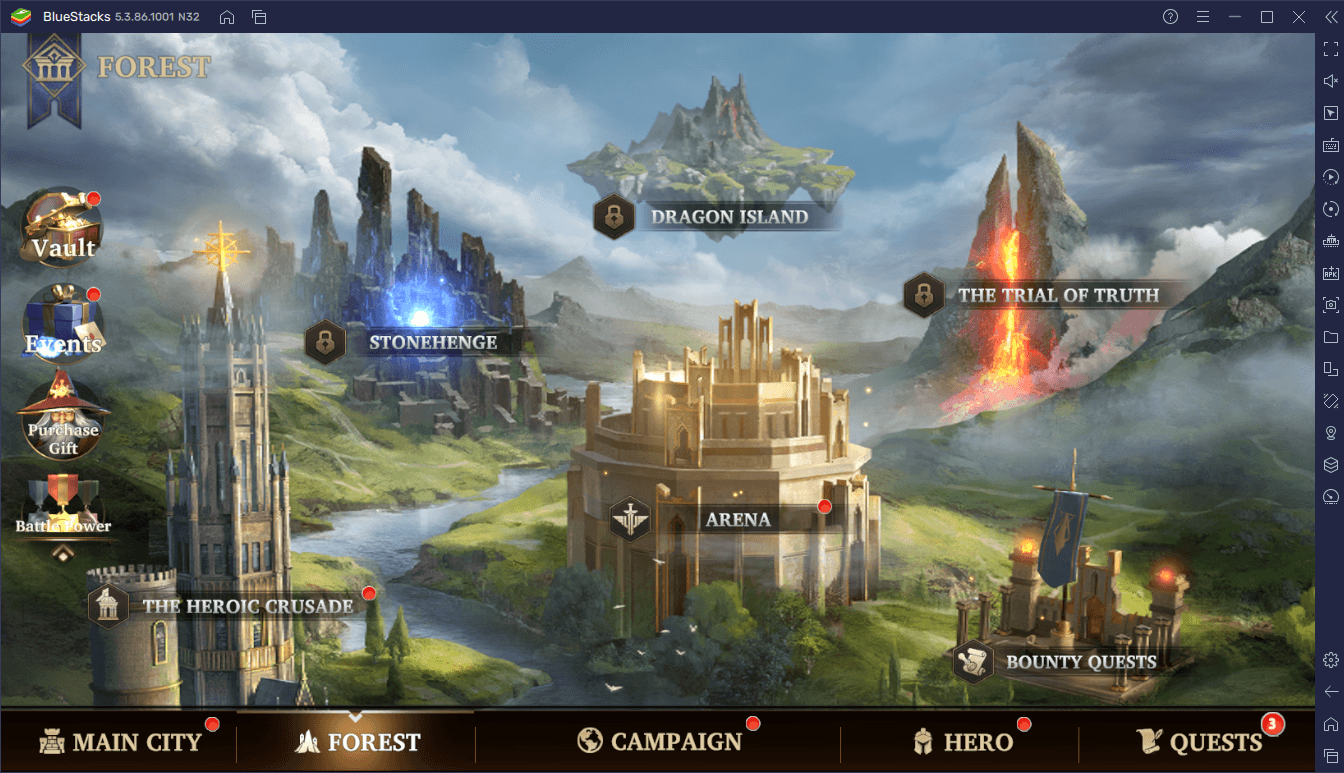 The game also features a Forest where you can play game modes that pay plenty of resources. In The Heroic Crusade mode, you can fight enemies while AFK earns materials to craft new gear.
Compete in the Arena
If you're feeling confident, put your heroes to the test by competing in the arena and fighting the heroes of other players. Earn Arena points and rewards for every victory that you attain.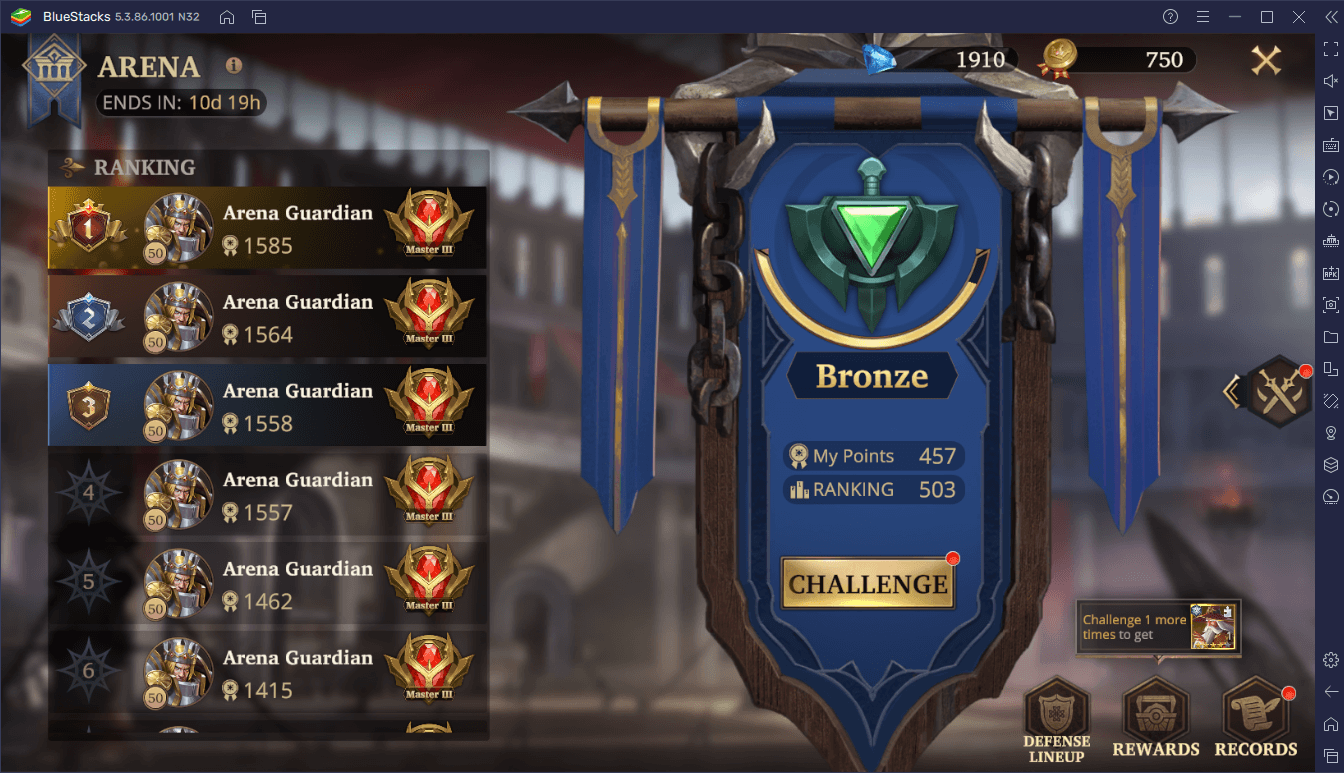 The Arena operates on a seasonal basis with each season lasting two weeks. After every season, your Arena points and ranking are reset, and a new ranking must be used (based on the initial points you had last season).
Every day you can challenge up to three players for free. Beyond this, you must spend a challenge ticket to continue fighting players.
Save the World From Darkness with BlueStacks
With BlueStacks, you can experience War of Deities: Darkness Rises on a whole new level with a wide array of features.
The BlueStacks window interface allows you to easily insert playing War of Deities as part of your multitasking routine. Manage your heroes and embark on epic quests all while working on other tasks on your PC or Mac.
Aside from multitasking, BlueStacks also makes owning and managing more than one account better to have. Use the Multi-instance tool to reinstall the game on a separate Android engine and be able to run not just one, but two instances of the game at the same time! With this feature, you can seamlessly switch from one account to another.
War of Deities: Darkness Rises is a game that contains plenty of in-game events where you can earn limited-time rewards. Never miss these events again with BlueStacks' built-in UTC converter which allows you to easily convert UTC times to your local times and set reminders that can be linked to your Google Calendar.
A heroic journey awaits in War of Deities: Darkness Rises. Who is your favorite hero in the game? Let us know in the comments below.