Game Guides
Guide to Playing War Robots on PC with BlueStacks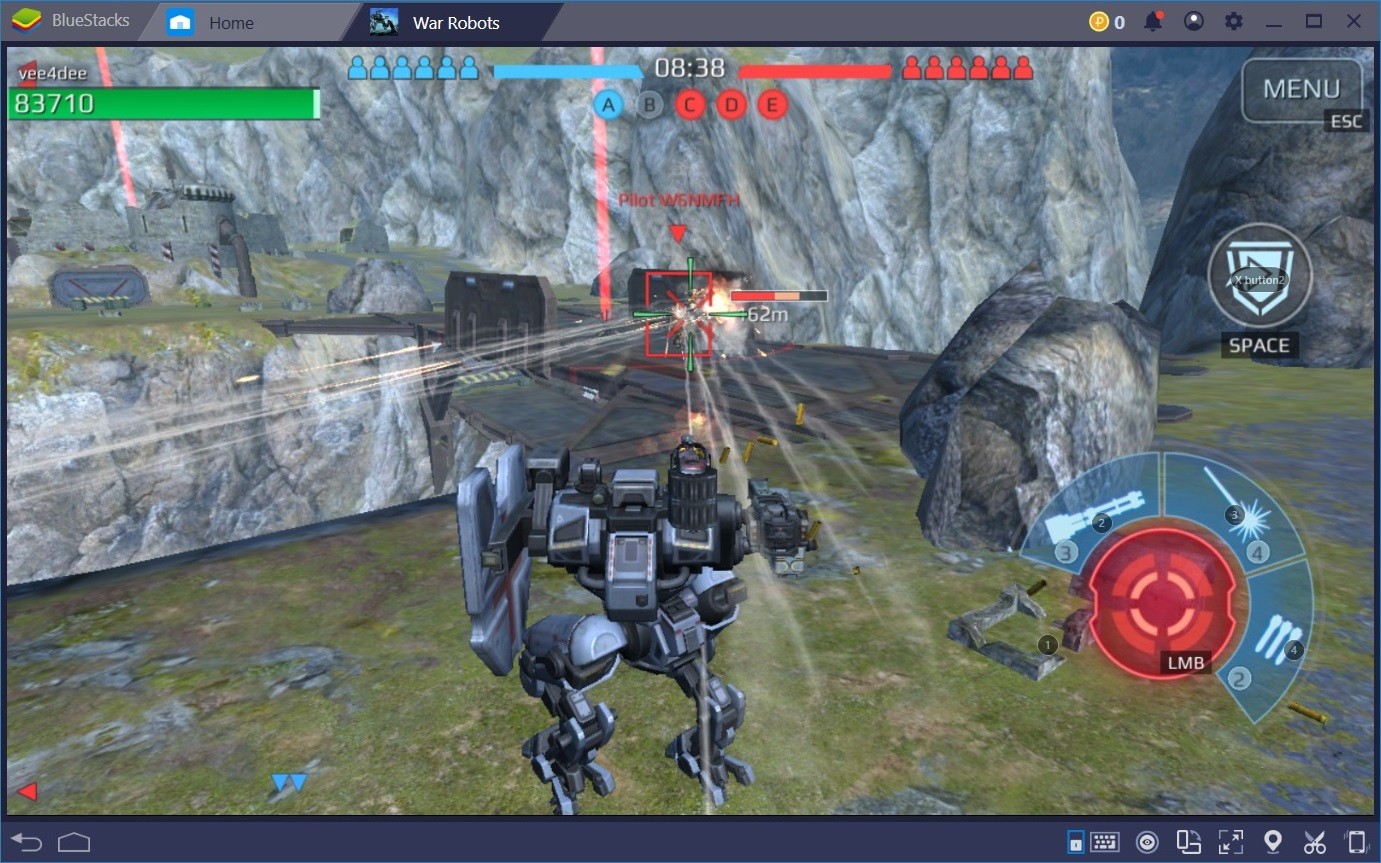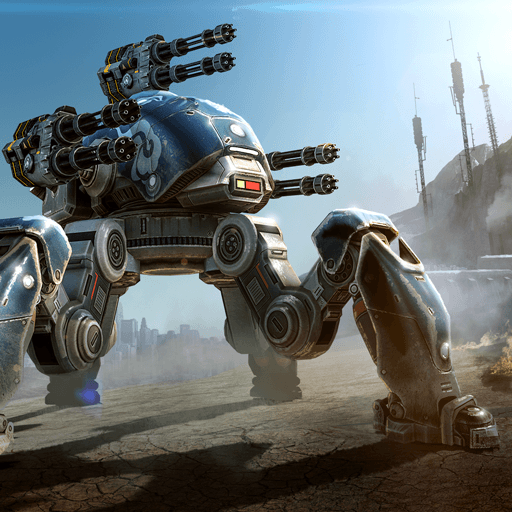 Strategic and equally rewarding multiplayer gameplay from Pixonic's War Robots has made this game into one of the most successful mobile adaptations of the MOBA genre. Big explosions, tactical maneuvering of incredibly cool, battle-tech robots, and a host of customization options, all create deeply immersive gameplay. How cool is that? You can also Play War Robots Multiplayer Battles in your browser on your PC or mobile without downloading. Click and Play instantly!
A few days into the game, we figured we'd lay out the basics so you don't make the same rookie mistakes we did. Needless to say that we spent quite a bit figuring out what to do on the battlefield, while also wasting way too much valuable currency on insignificant upgrades.
One thing that was immensely helpful was the fact that we were playing War Robots on BlueStacks and this quickly showed in our battlefield domination throughout the beginner leagues. Just check out how fast we're owning our opponent here.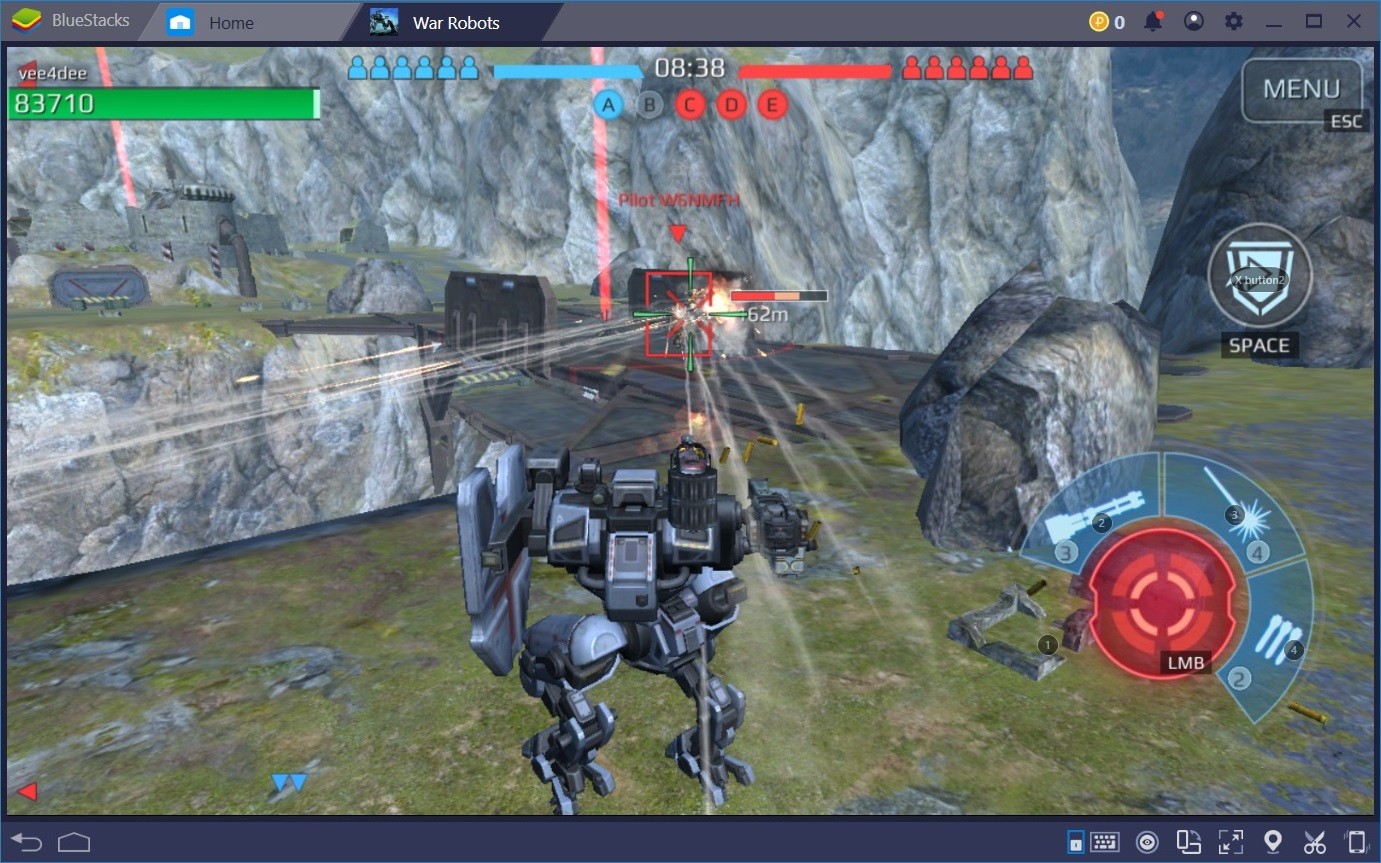 Weapons and Robots
The single, most important thing you have to remember about War Robots is that your automatons dictate the battle strategy you should adopt on the battlefield, while your weapons decide how powerful you are. Do not, under any circumstance, upgrade your two beginning robots, the Destrier and the Cossack, more than a couple of levels. They are useless.
Instead, gather as many resources as possible in order to level up our profile and get a hold of better ones. We were lucky enough to land on a Galahad from a Black Market chest. He and Griffin (which you can buy with 1.7m silver) make a pretty good team! For more intel on which bots to choose and when you can check out our guide to the best bots.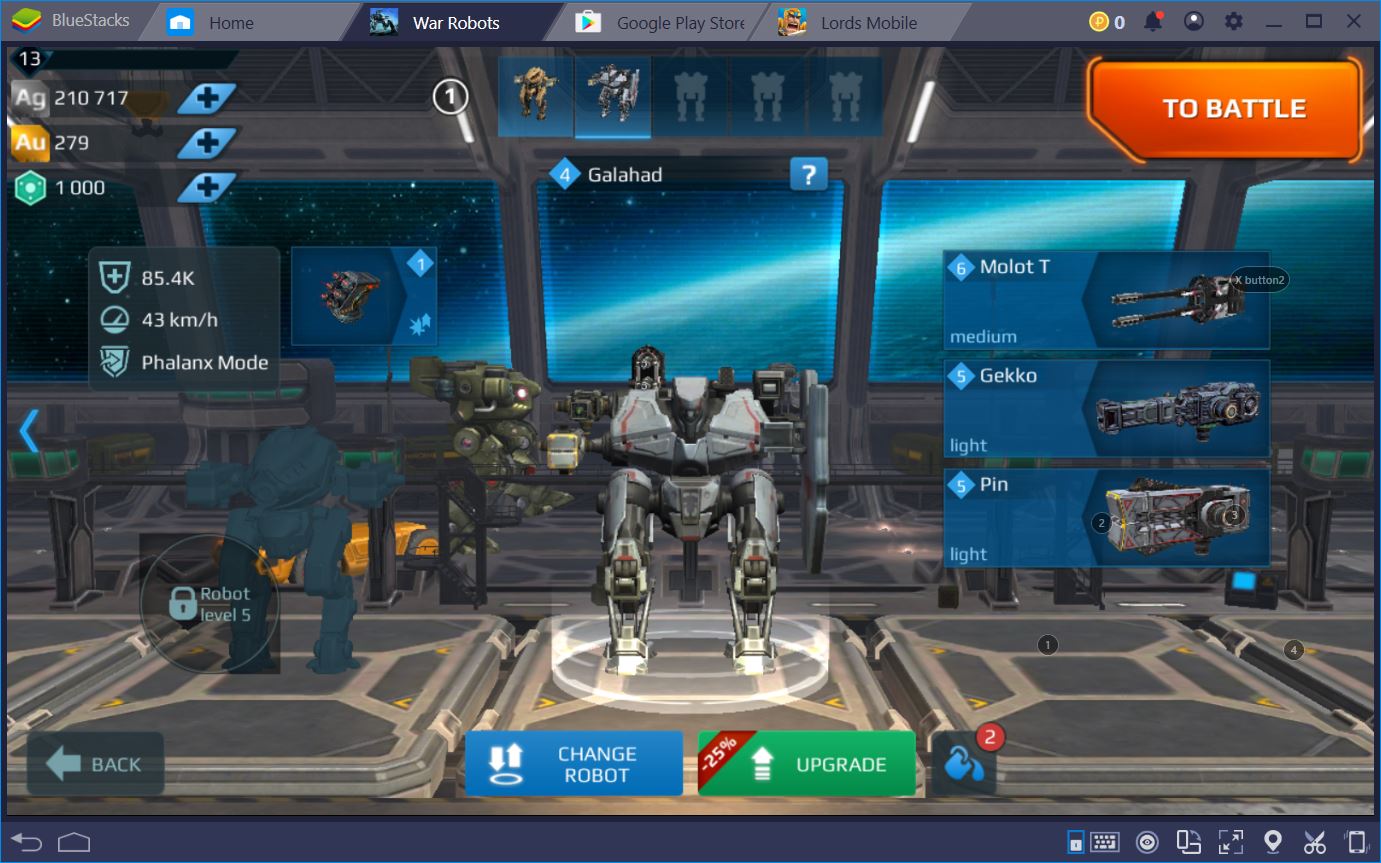 Meanwhile, weapons can be unequipped and used on stronger automatons that will become available later in the game with the condition that they have a slot for that particular kind of gun. Some bots can carry only light weapons, some only medium, a few privileged ones only heavy, but most you'll find can have a combination of these three types. As such, you may start to confidently upgrade certain weapons, such as Orkans, Pinatas, Pins, or Gekkos.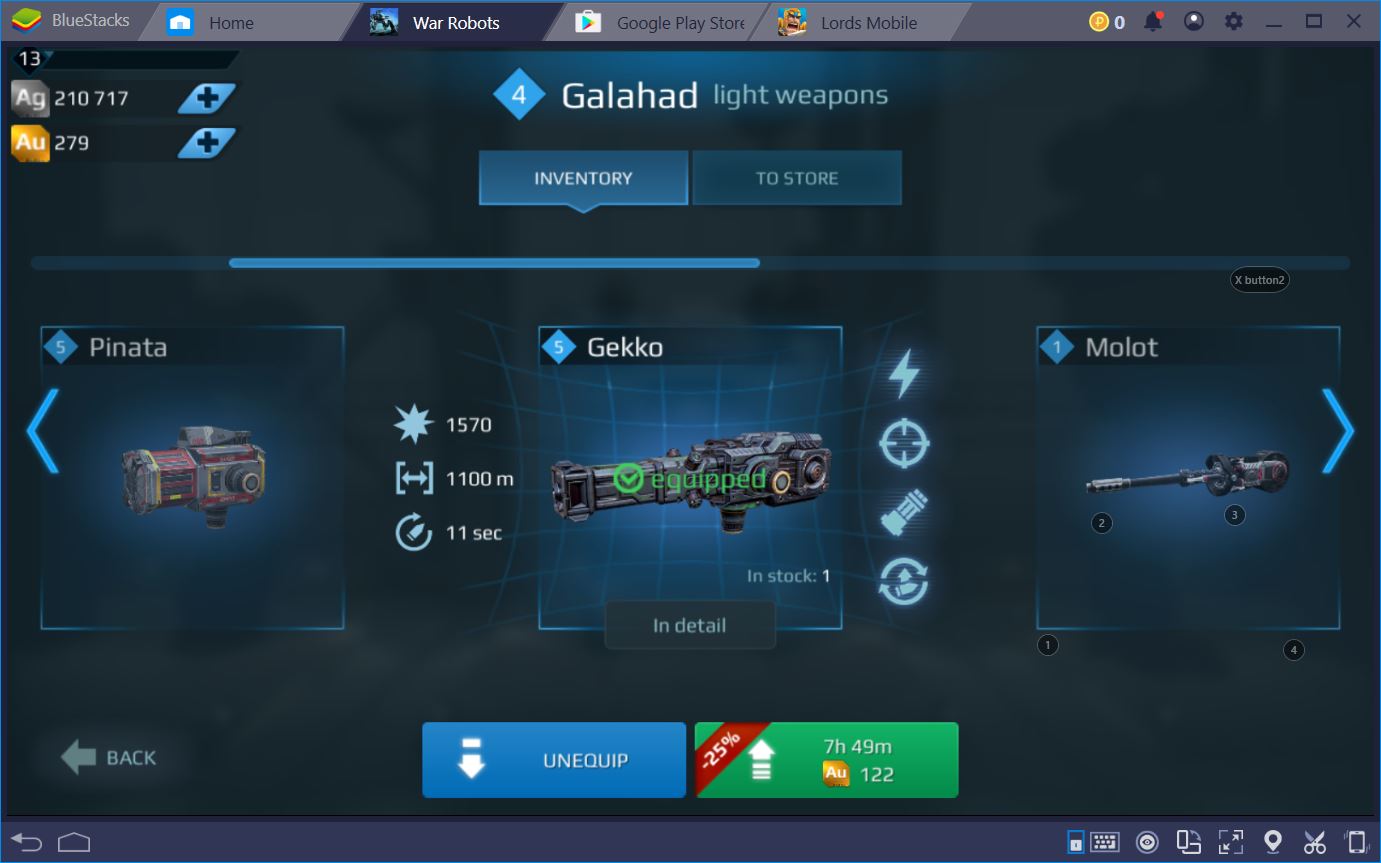 Battlefield Tactics with BlueStacks
Because we were playing War Robots on BlueStacks, we had several crucial advantages in the battlefield. For one, we were able to use the BlueStacks Keymapping Tool in order to assign every weapon and ability a keyboard shortcut. This significantly improved our reaction time in battle, which allowed us to better focus on gaining and maintaining terrain advantage. Moreover, we were always able to win those clutch battles with similarly powered bots, since we could move, target, and shoot better with the help of the mouse and keyboard.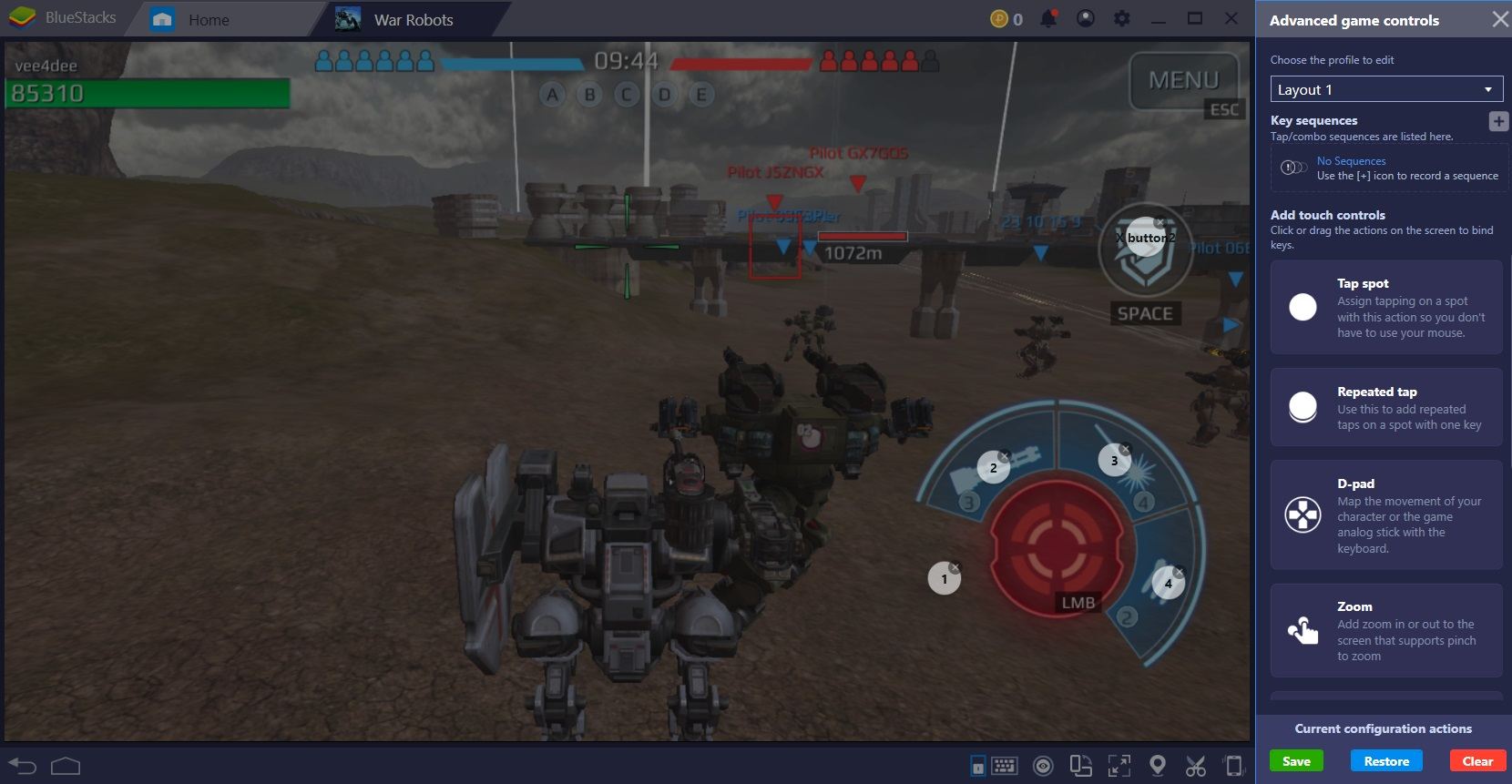 And the joy of playing War Robots on BlueStacks does not stop here. Using the Combo Key, we could save certain key sequences and screen taps together. This helped us navigate the upgrade menu much faster, as we did not have to constantly click three or four times to get to where the inventory for the light or medium weapons. We had to upgrade these quite a bit, so the combos saved us a ton of dead time we then spent in the field, slaying our foes. Play War Robots Multiplayer Battles on your PC or mobile without downloads! Click and start playing instantly for a smooth and hassle-free experience.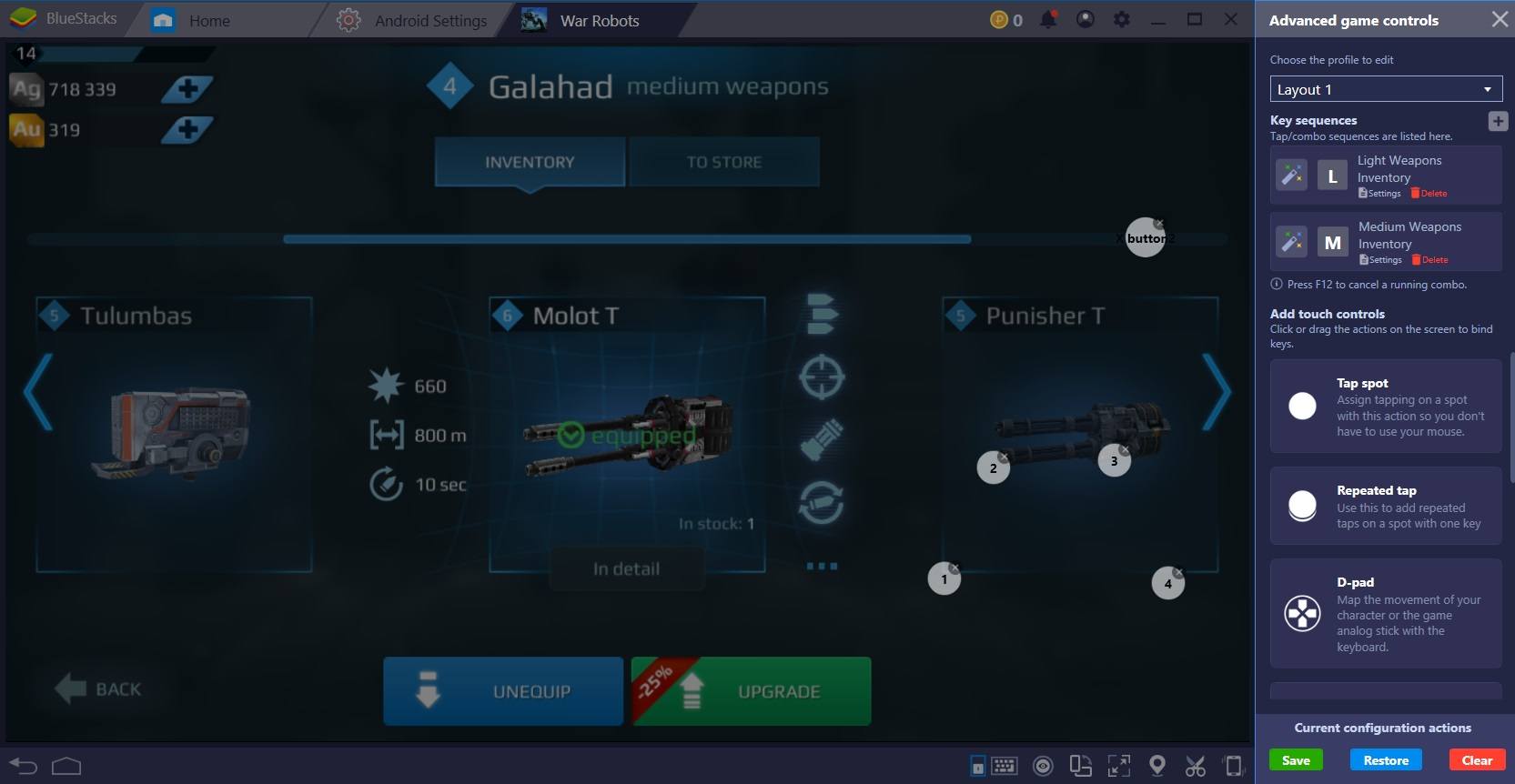 The more you battle, the better you get, the more chances you'll be promoted from the beginner, private leagues to the bronze and then the upper tiers. You'll definitely want to work hard for these promotions, as they will determine the size of your daily supply drop. For instance, a Silver 3 gets 150k silver delivered to them for free, every 20 hours, whereas a Private 3 receives only 90k in the same amount of time. Moreover, every time you get promoted from one division to another, there's an extra juicy one-time reward in the form of power cells, regular currencies, but also components.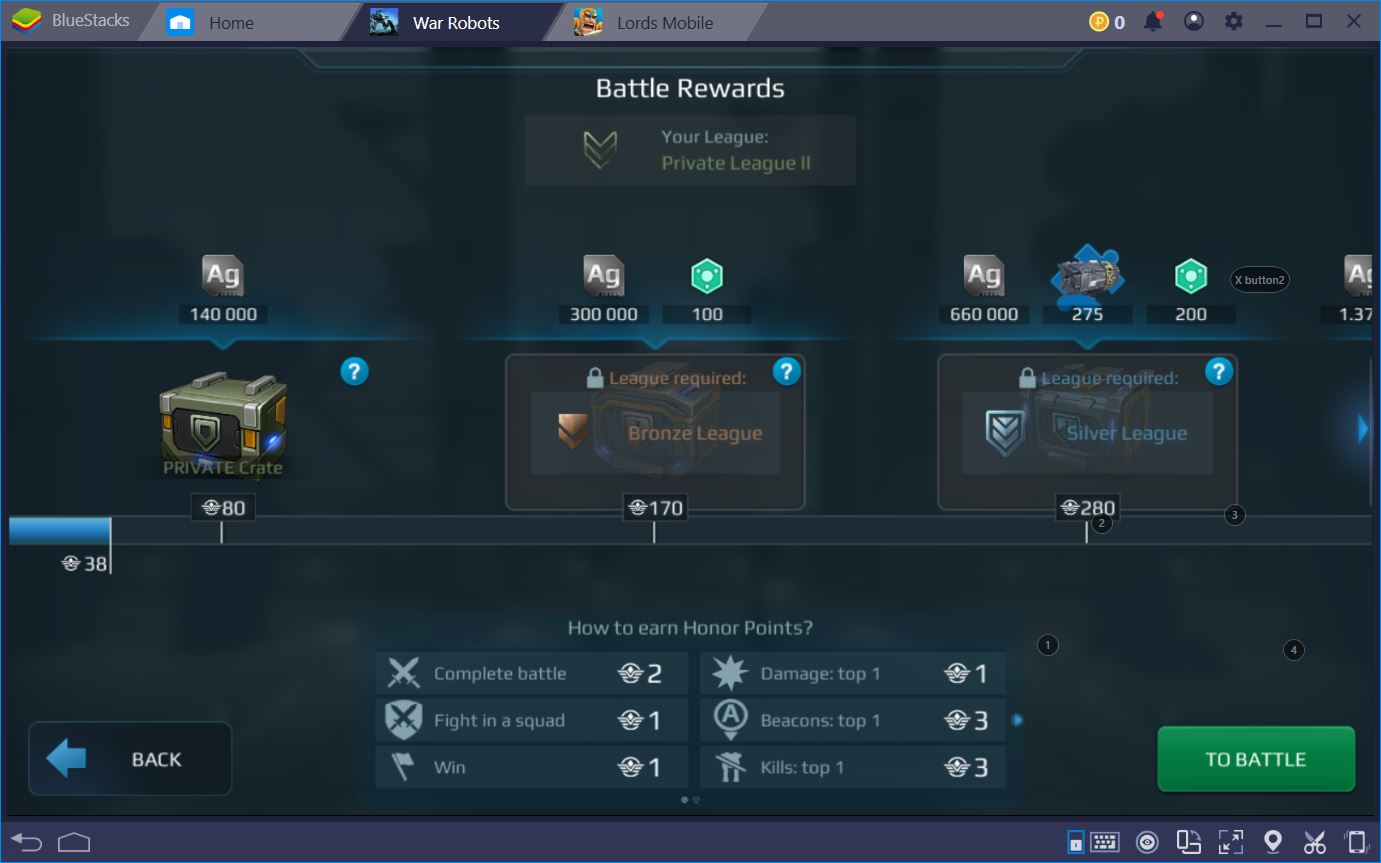 The Black Market and Supply Drops
Unveiled during 2017, the Black Market is essentially a framework reward system. There are three types of chests – Gold, Silver, and Bronze – which can be opened only if you have 1000, 100, or 10 keys, respectively. The smallest chests can also sometimes be opened by watching ads, something you should definitely do since it's only 15 or 30 seconds of waiting for a potentially awesome reward. Although the odds of winning anything other than weapons or trace amounts of gold or silver currency are incredibly small, we were fortunate enough to get an impressive bot out of a silver chest: Galahad.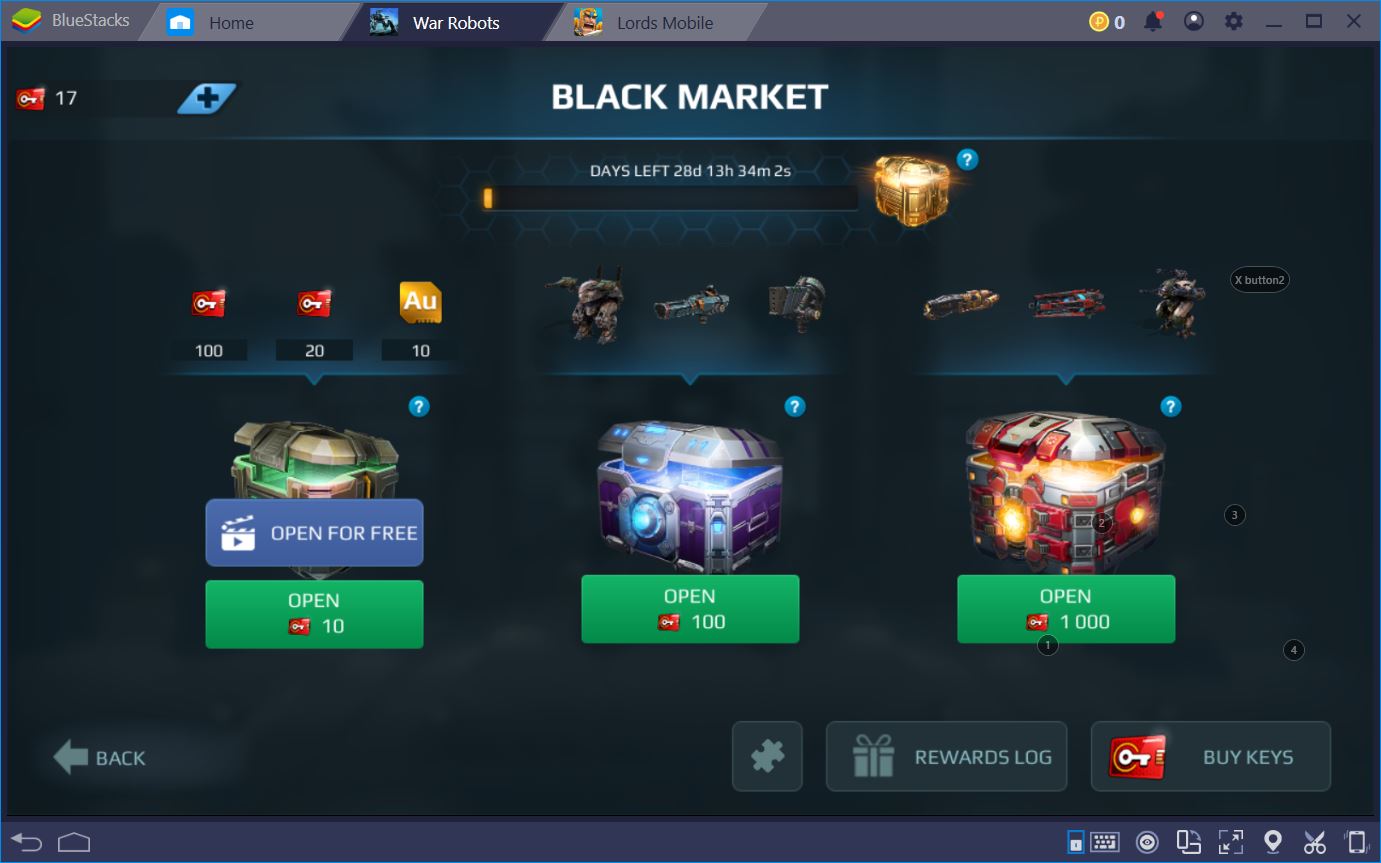 Naturally, the better the chest, the better the reward. However, don't despair if you get nothing. Above these regular chests, there is a bar that fills up to a Superchest. The way it works is that every time you open either type of chest, the bar fills up a little bit more. When the progress is complete, you've hit the mother of jackpots! As you can see for yourself, most of the bots in there are incredibly expensive to purchase and for good reason too – they are dominating the current meta.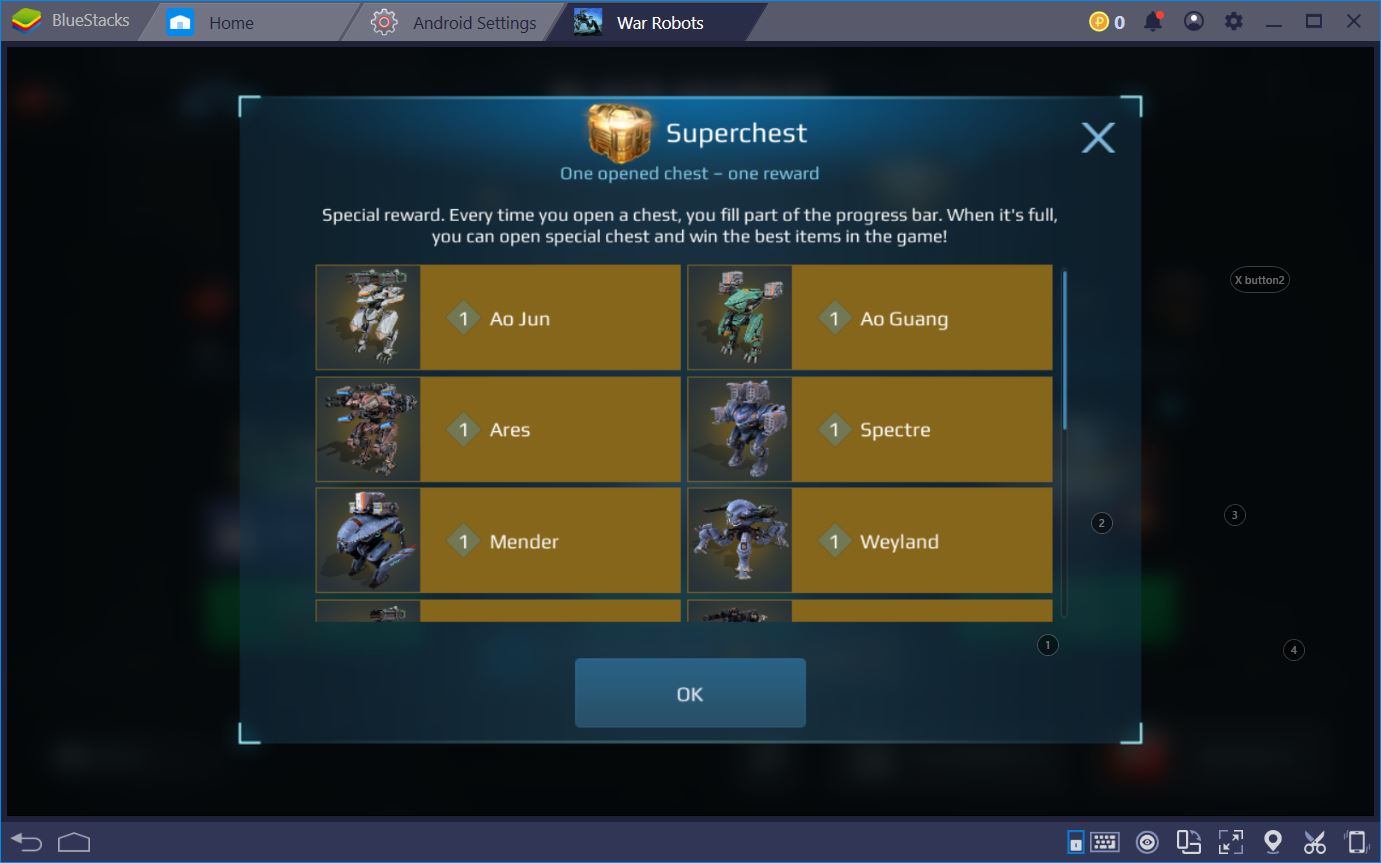 The Next Level Play
With BlueStacks, War Robots was a breeze to play. Instead of having to worry about targeting or clumsy movements, we were moving around the battlefield like a ninja… a huge metallic one, that is. Nothing prevented us from taking cover and shooting only when it suited our plan, something that could not have been possible without the Keymapping Tool from BlueStacks. More importantly, we were able to easily switch our view and keep track of strategic movements that both our team and our enemies were executing.
And this is just the beginning. We can't wait to get our hands on bigger bots, as well as upgraded weapons in order to try out more strategies. There's just something about this third-person shooter MOBA that captivated us beyond what we thought was possible. We can't quite name a distinctive feature of the game that does this, but you can count on us coming back with more tips and tricks on how to dominate your opponents and use the battlefield to your advantage! Why wait? Play War Robots Multiplayer Battles instantly on your browser without downloading anything. Click, and start playing now.