Game Guides
How to Play Warface: Global Operations on BlueStacks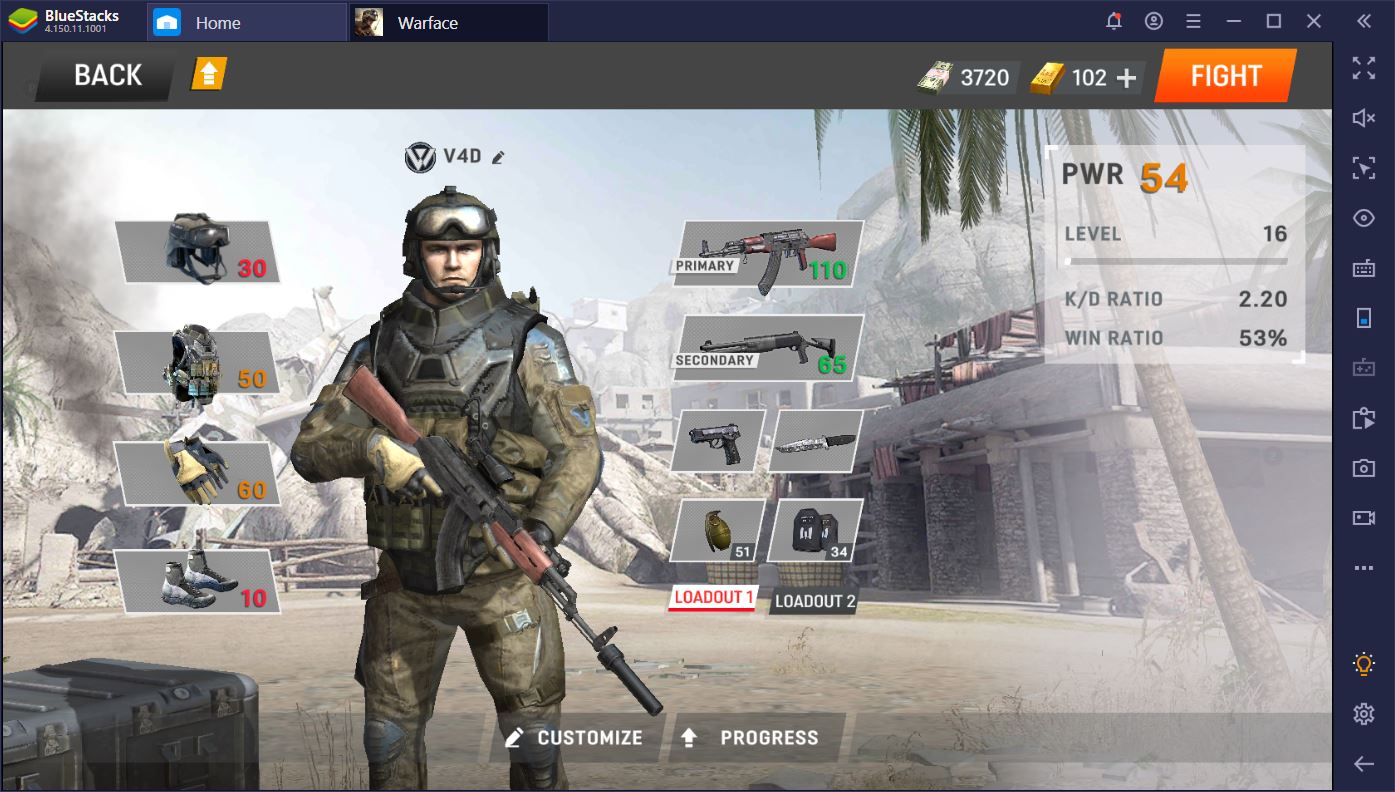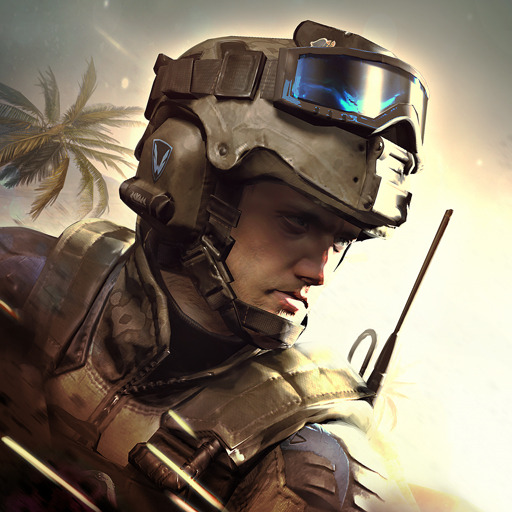 We know there are mobile MMORPGs where you can't jump, but an MMOFPS? Seriously? This and the fact that you cannot crouch or prone really took us by surprise when we first entered WGO. Overall, moving is an intrinsic part of shooting, and crouching, specifically, is essential to accurate shooting. One can only hope that the full release will see these introduced. Until then, you can glance over our BlueStacks game review to find out more about this novel mobile FPS.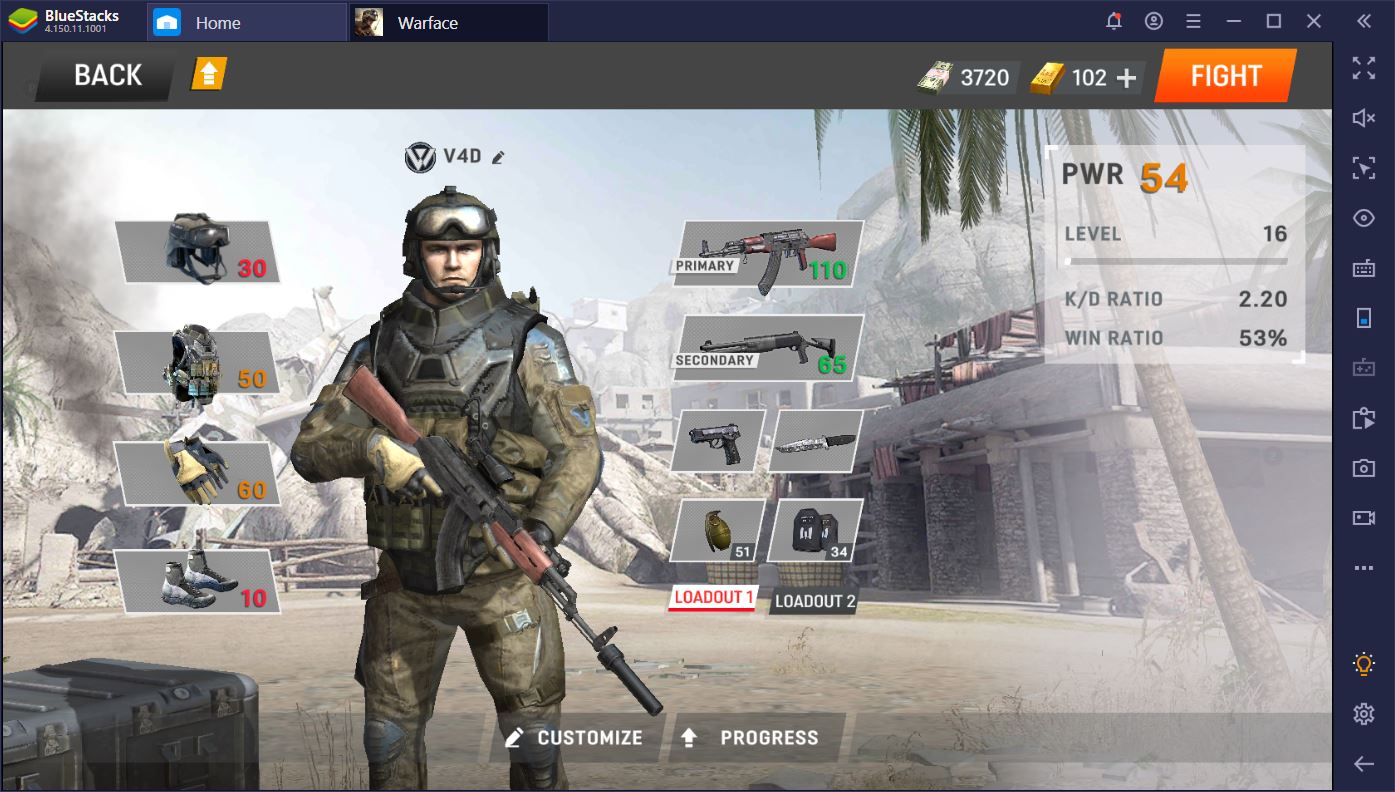 In this article, however, we'd like to focus on why you should play Warface: Global Operations on PC with BlueStacks. The advantages are numerous and we only have so much time at our disposal, so let's get started!
Less Lag, Better Performance
A commonly overlooked aspect of the newly released games on the app store are their performance requirements. Game developers nowadays have absolutely no chill in terms of the mobile device hardware required to run their applications smoothly. Since we're among those kinds of people who get attached and emotional about their possessions, we don't change our smartphone every year. Others can't afford to do so.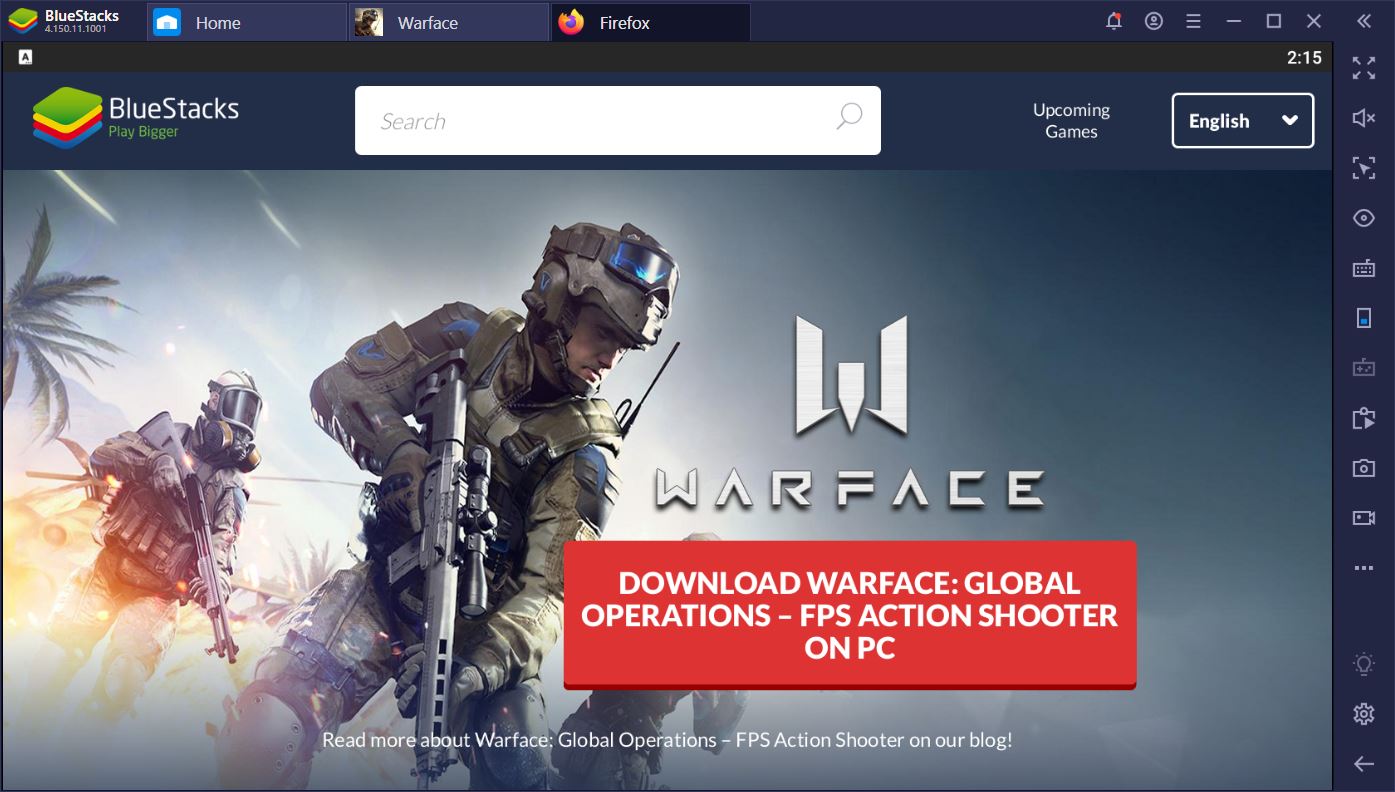 BlueStacks is an easy way out of the race for the best device at the moment. All you need to run this Android emulator is a PC that was bought sometime in the last decade. With this software, you can benefit from S9+ performance completely free of charge. You won't have to worry about your battery life, nor an unstable Internet connection preventing you from emerging victorious in those clutch engagements. After all, you can't possibly expect to win when your map is still buffering.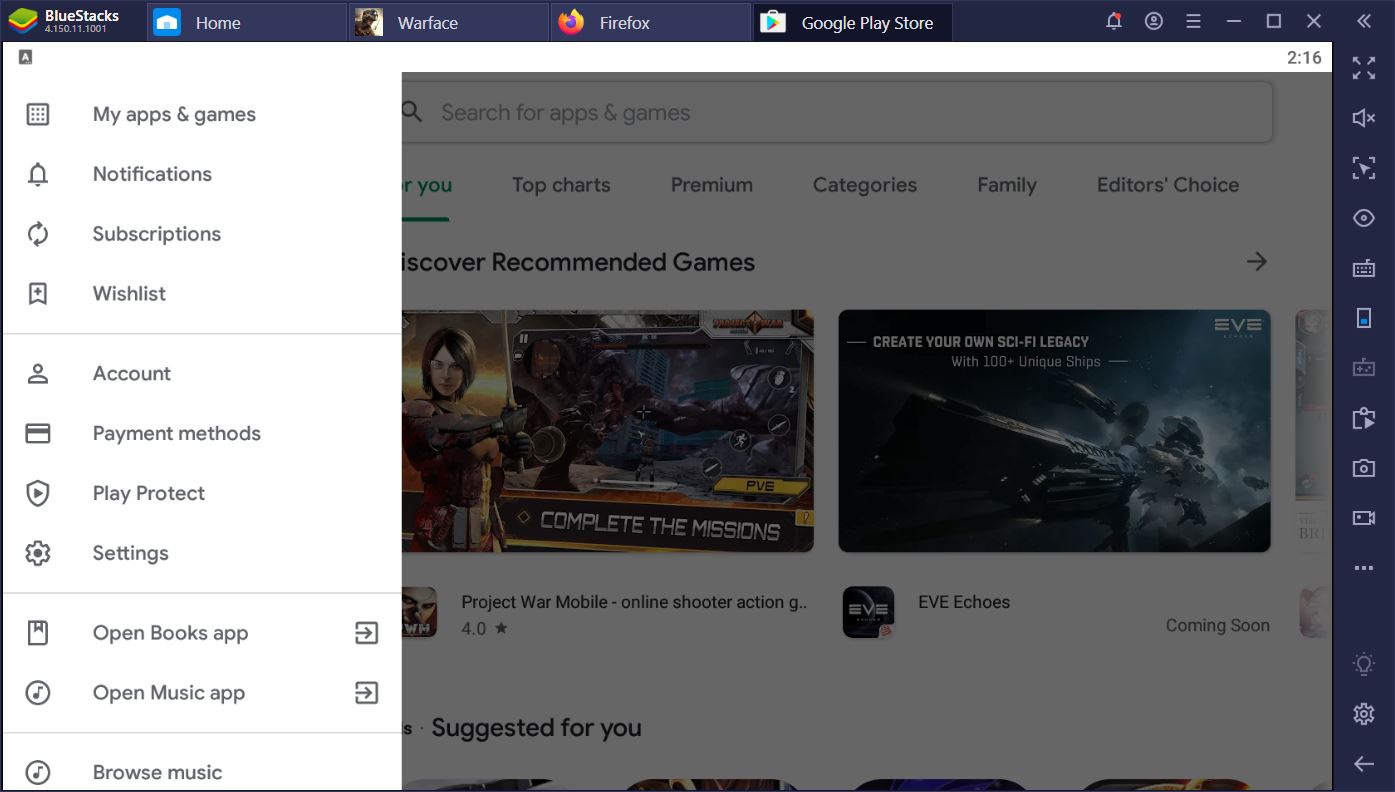 In addition, you can use the same Google account wherever you are. Your progress transfers from one platform or station to another. What we really enjoy, though, is the ability to sit comfortably at our desks in an ergonomic position. Mobile devices are making us keep screens near our eyes, all the while slouching and, for those of us with less than perfect vision, constantly squinting to see various events and small targets. Getting sniped from long distances is a common occurrence when we play on a phone.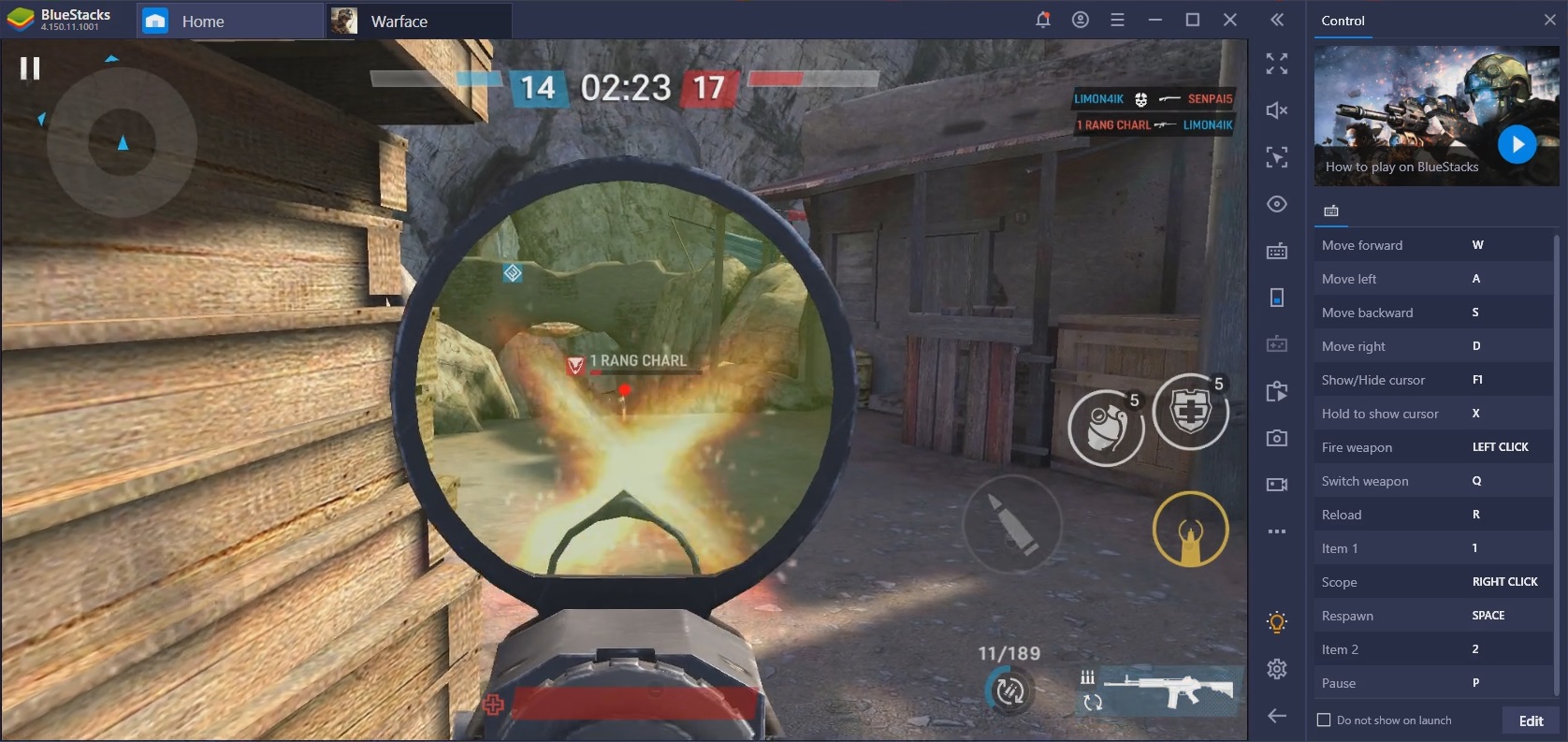 Dominate with Game Controls
For Warface: Global Operations in particular, BlueStacks' Game Controls feature is a serious game changer. It's so strong that it might even be enough for you to be able to close that gap between P2W and F2P, if you're like us and don't really want to spend money on your mobile games. Well, unless your opponent is also playing on BlueStacks, case in which we really don't know what else to say but good luck.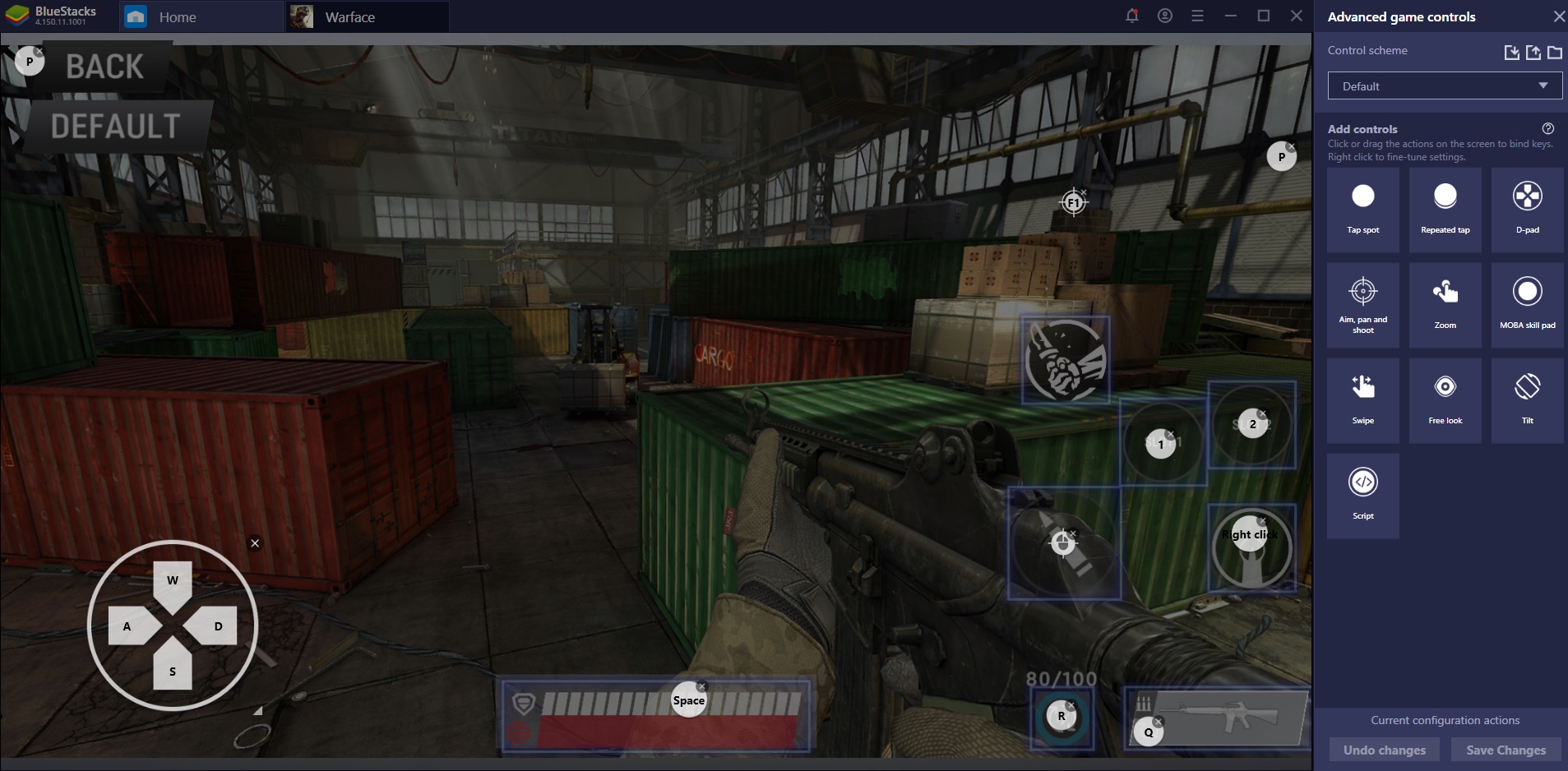 To begin with, the Game Controls make it possible for you to play this new shooter with a Keyboard and Mouse or, for those console fanatics out there, your favorite gamepad. As avid PC shooter fans, this set-up couldn't be more welcome for us. We have been using a mouse to shoot Wolfenstein Nazis as early as 2002 and we haven't looked back ever since.
If you're not more comfortable with a mouse, rather than a touch screen – try it out and see what you think. You might find that it's more enjoyable and intuitive this way. There's a reason streamers and pros play like this.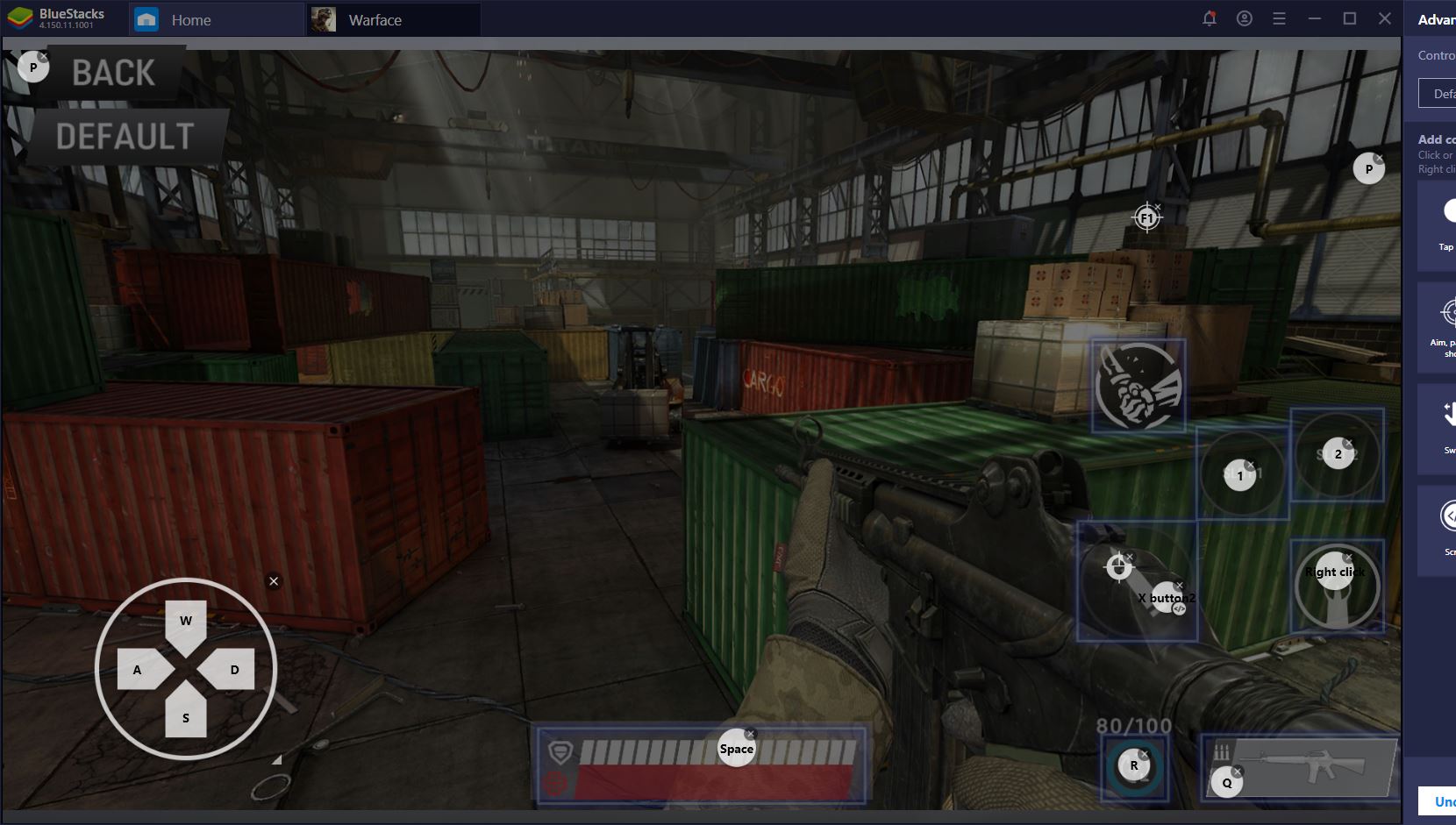 Aside from being able to bind specific in-game actions to keyboard or mouse buttons, we can also create other events, such as swipes, repeated taps, or scripts. For example, if you know that you're heavy on the trigger, you can add another shooting mode with the help of a script that performs 2-3 repeated taps with a small delay. This will improve your accuracy immensely in medium and long-range encounters.
You can even keep the regular fire bind and still use it in emergency situations or when you feel it might be needed. Otherwise, you can bind the controlled fire script to mouse buttons 4 or 5 (if you have them) or even the space bar, since there seems to be no use for it by default.
Bigger Screen, Better Tactics
It's not just increased accuracy that BlueStacks helps you achieve, but also improved map and situational awareness. With a less cluttered screen, we find that we're better prepared for our enemies in the Deathmatch mode.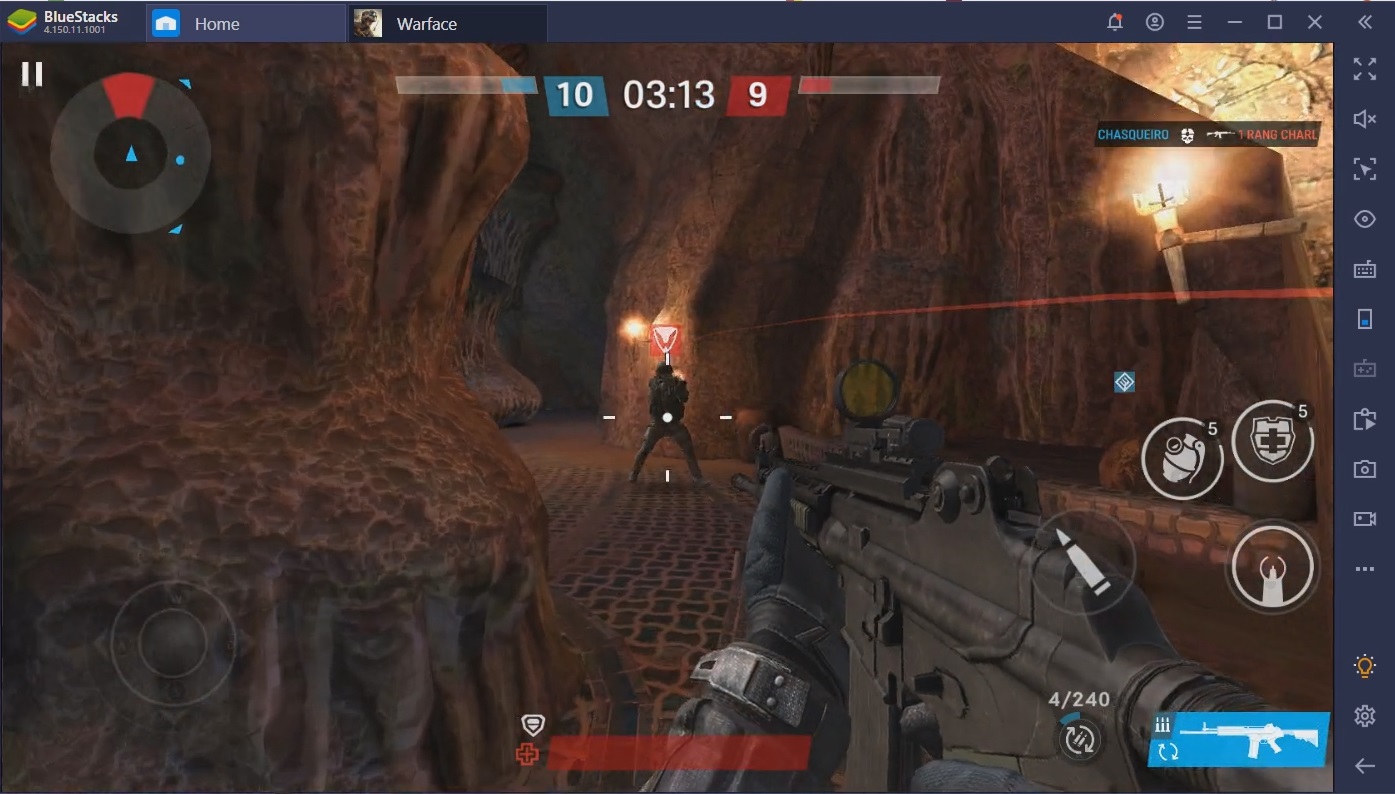 If you've played even one minute of WGO, you know how annoying it can be for people to constantly flank you or catch you off guard. Because the screen is bigger and less cluttered, we can read our map, as well as the current game state much better when we play on the emulator. Aside from a stellar K/D and Win Ratio, we also grab quite a number of MVPs – even when we lose. Boy, do we wish that the devs would reward consistently high performers with a bit more experience or upgrade mats, for that matter.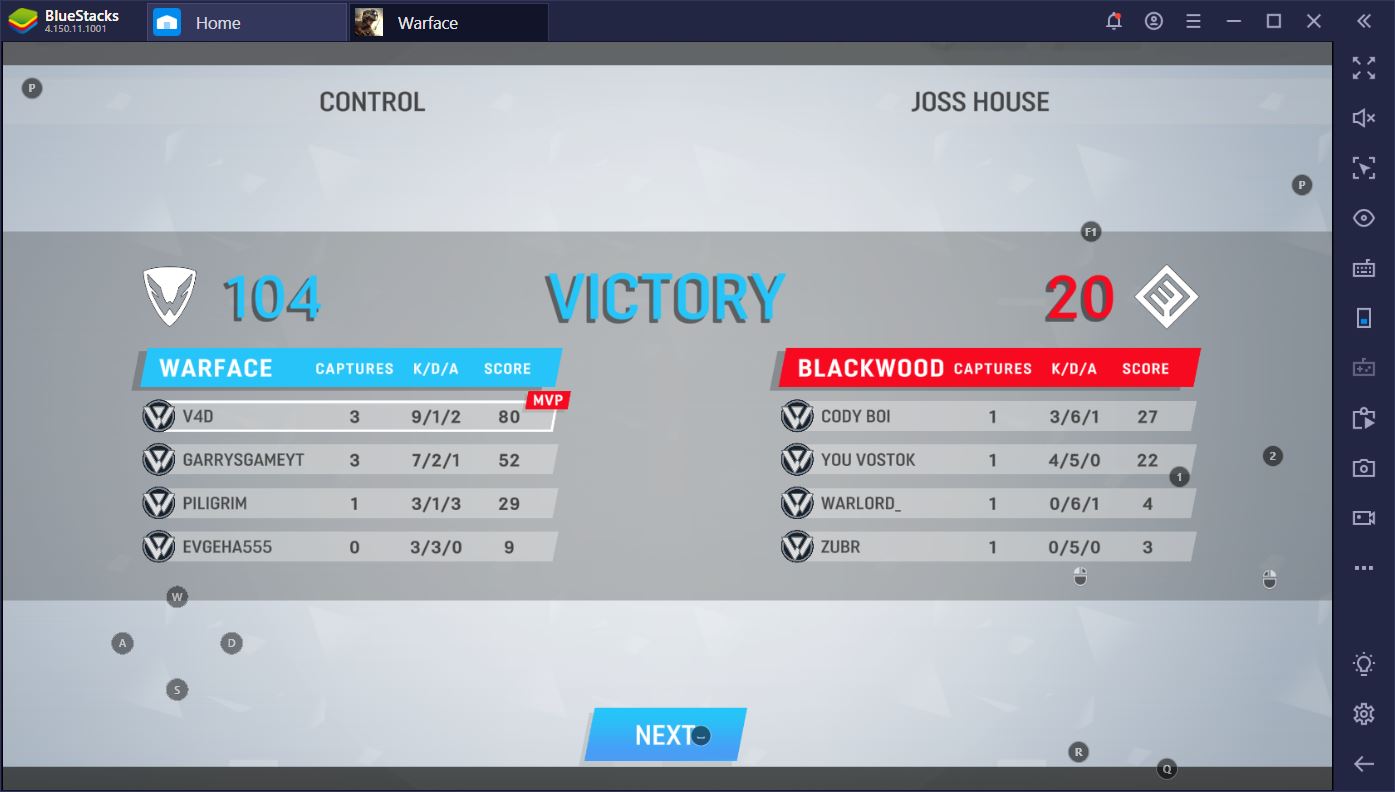 Lately, we've been getting more grenade kills than ever. Using the map, we've been able to assess where our opponents will be at a certain time and greet them with an exploding surprise even before they get to see us. We get the kill and they get to respawn, it's a win-win situation. Well, for us, at least.
Go Big with BlueStacks
Making in-game friends and interacting with others is much easier when you play Warface: Global Operations on BlueStacks. Some people might be text-message maniacs, but we always find it a chore to type to someone after a match when we're on a mobile device. When you have a physical keyboard at your disposal, everything is straightforward and quick.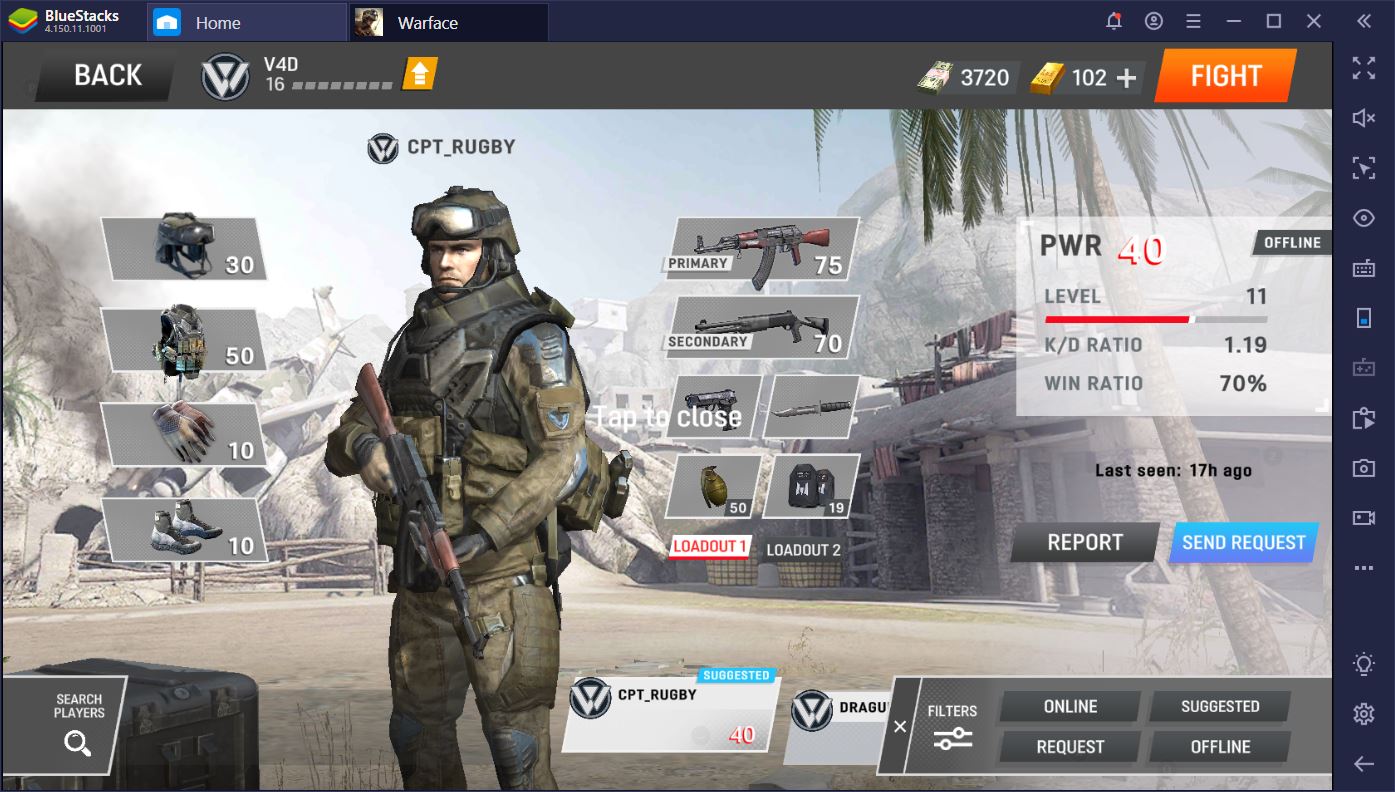 If you want to rank up fast, we advise you make friends with the best players on either team once a game is concluded. Aside from playing on BlueStacks, teaming up is yet another sure-fire way to victory, but more on that later.