Game Guides
Save the Wild West – How to Play Wild West Heroes on PC with BlueStacks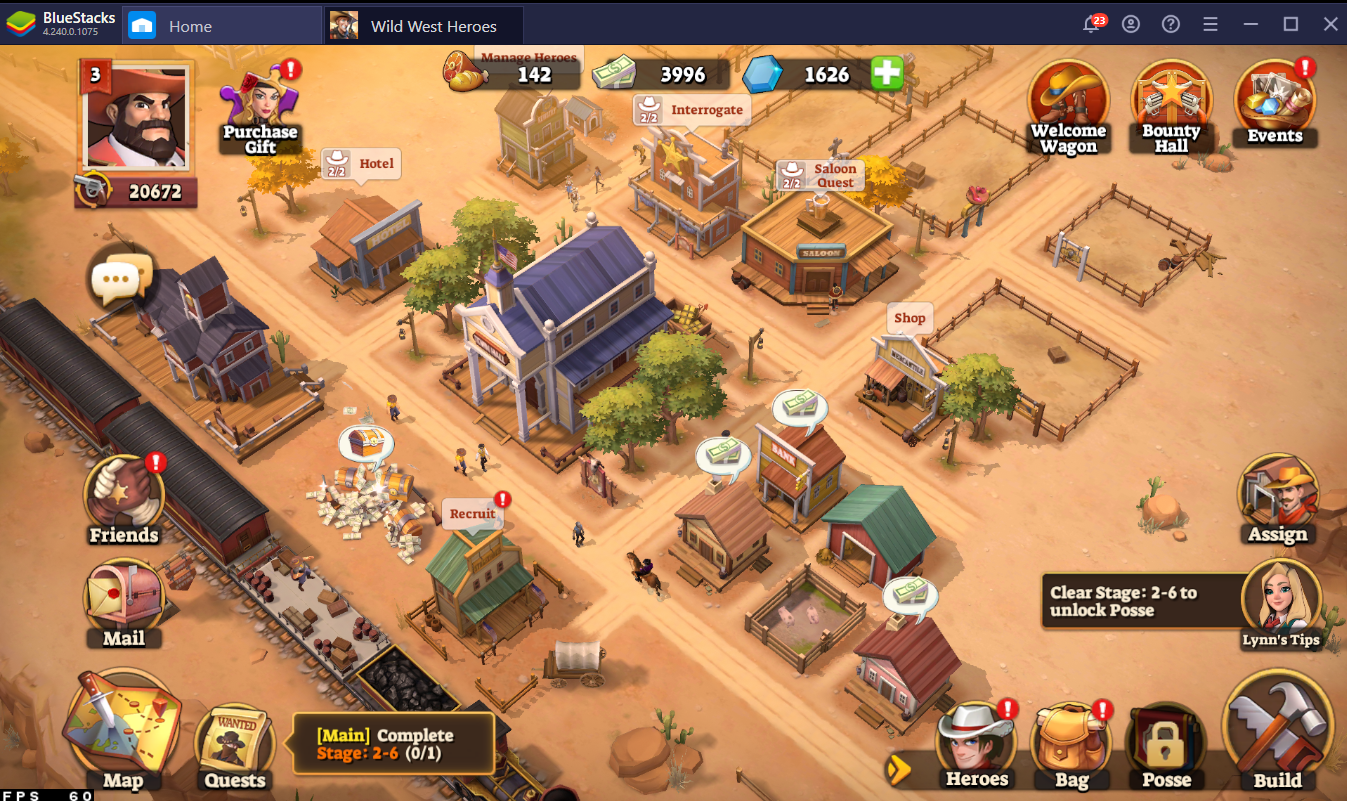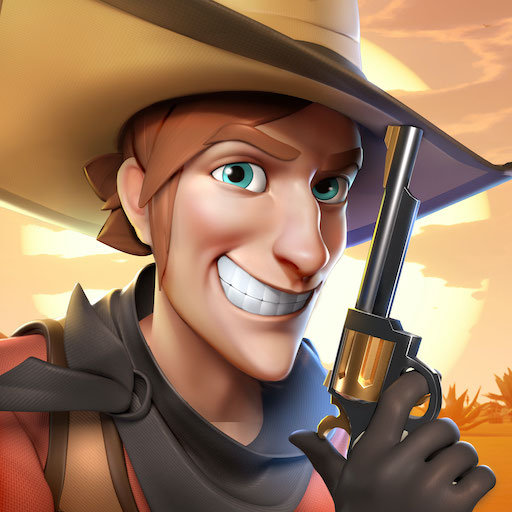 The Wild West is an era crawling with outlaws hell-bent on robbing any bank or train in sight. Towns are often left riddled with bullet holes and it is quite an underestimation to say that life was peaceful during those times. Law and order are in high demand and it is time to fulfill that in Wild West Heroes.
Tame the Wild West now in this idle RPG by recruiting kind-hearted gunslingers to eliminate ruthless outlaws (or put them behind bars) and by also building your own town that is safe from the violence of the surrounding land.
You can make your adventure around the Wild West even better by playing the game on your PC or Mac with BlueStacks. With this, you can take advantage of BlueStacks' features to help you in various parts of your thrilling journey.
How to Install Wild West Heroes
Download and install BlueStacks on your PC.
Complete Google Sign-in to access the Play Store, or do it later.
Look for Wild West Heroes in the search bar at the top-right corner.
Click to install Wild West Heroes from the search results.
Complete Google Sign-in (if you skipped step 2) to install Wild West Heroes.
Click the Wild West Heroes icon on the home screen to start playing.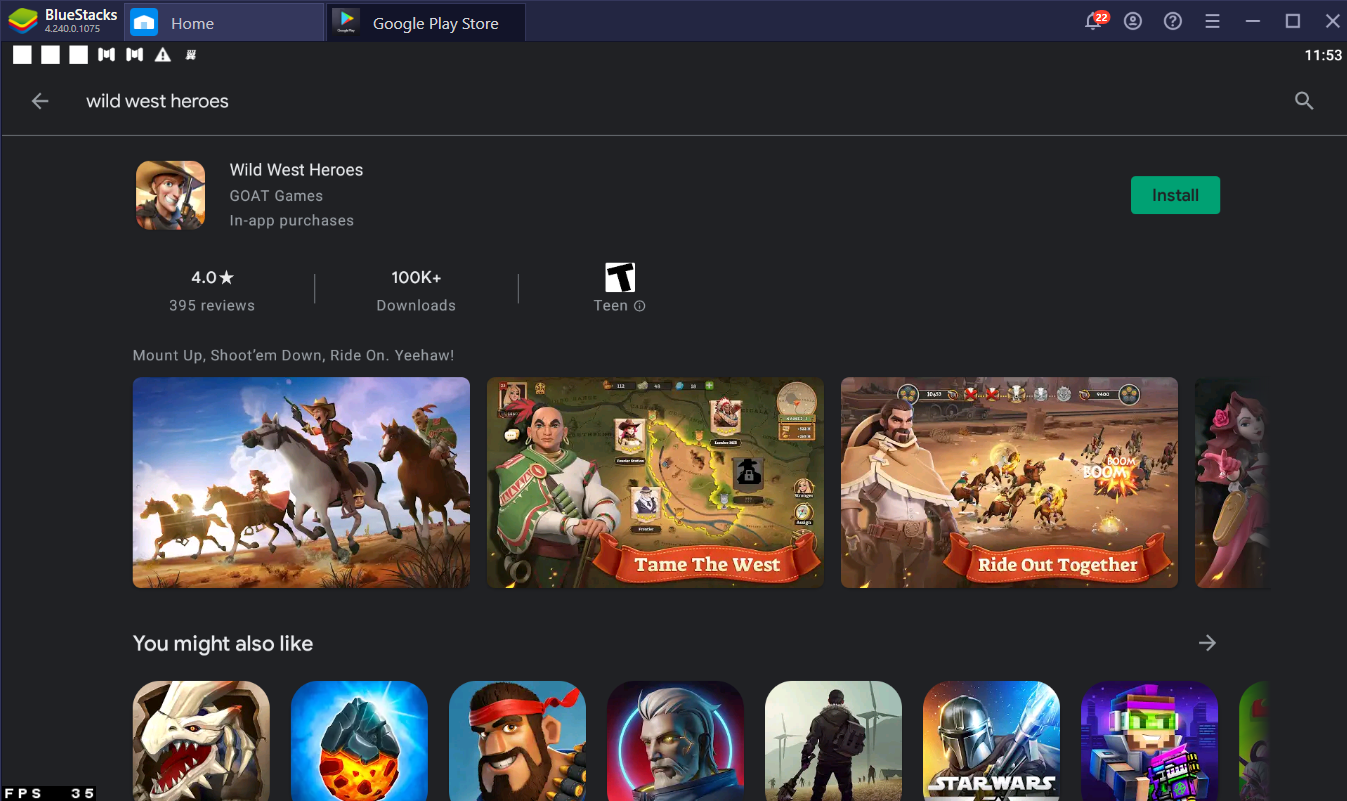 Rally up Heroes of the West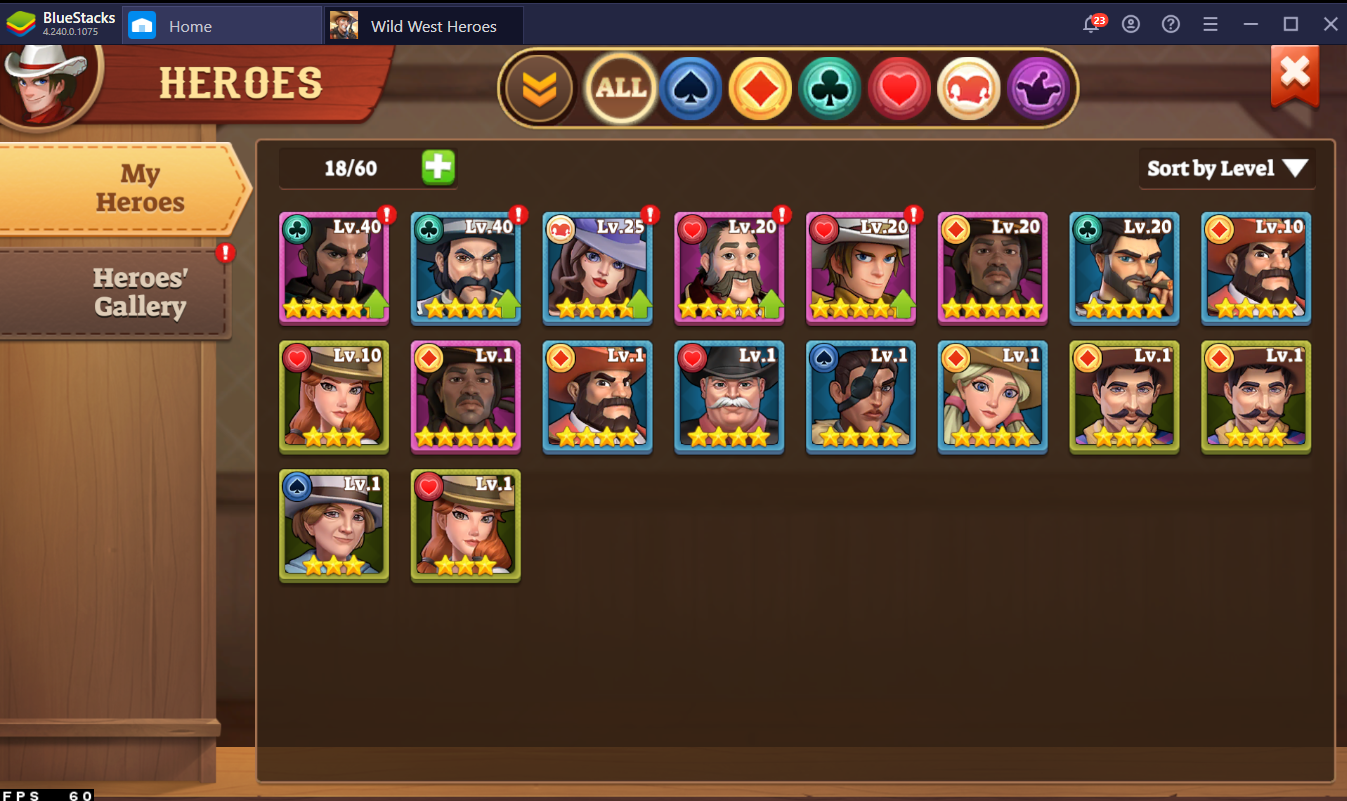 Wild West Heroes contains more than 60 heroes – each with unique appearances and abilities – that you can recruit to fight against the myriad of outlaws scattered all around the land. Heroes are divided into many categories, with each category indicating what the hero's type is and how they should be used during battle. For instance, heroes are segregated into several roles and each role is to be a meant as a frontline defender (tank), a damage dealer (DPS), or a buffer and or healer (support).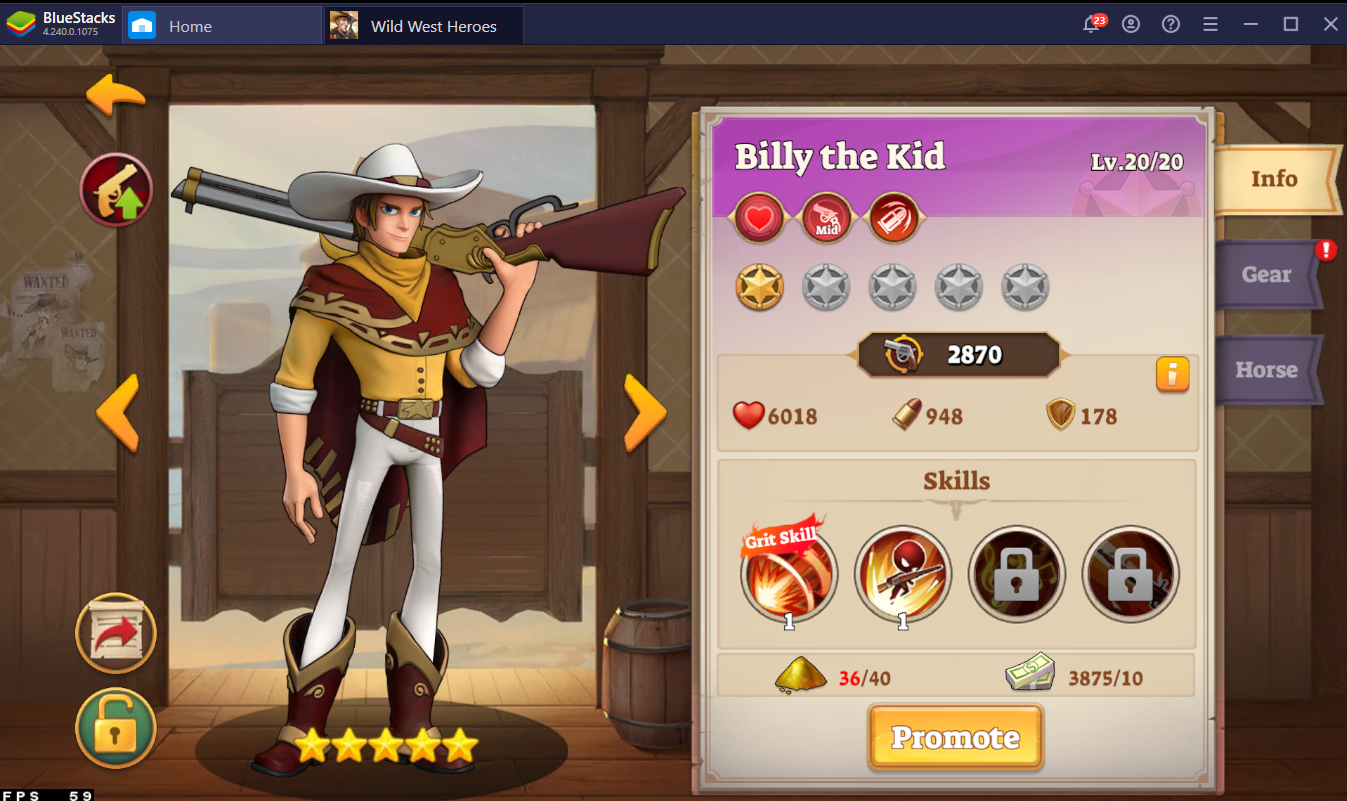 Heroes can be individually levelled up to make them more powerful against enemies. Aside from having their level increased, they can also be further strengthened by equipping various gear (i.e. guns, headgear) and by riding certain horses that will give them specific stat boosts.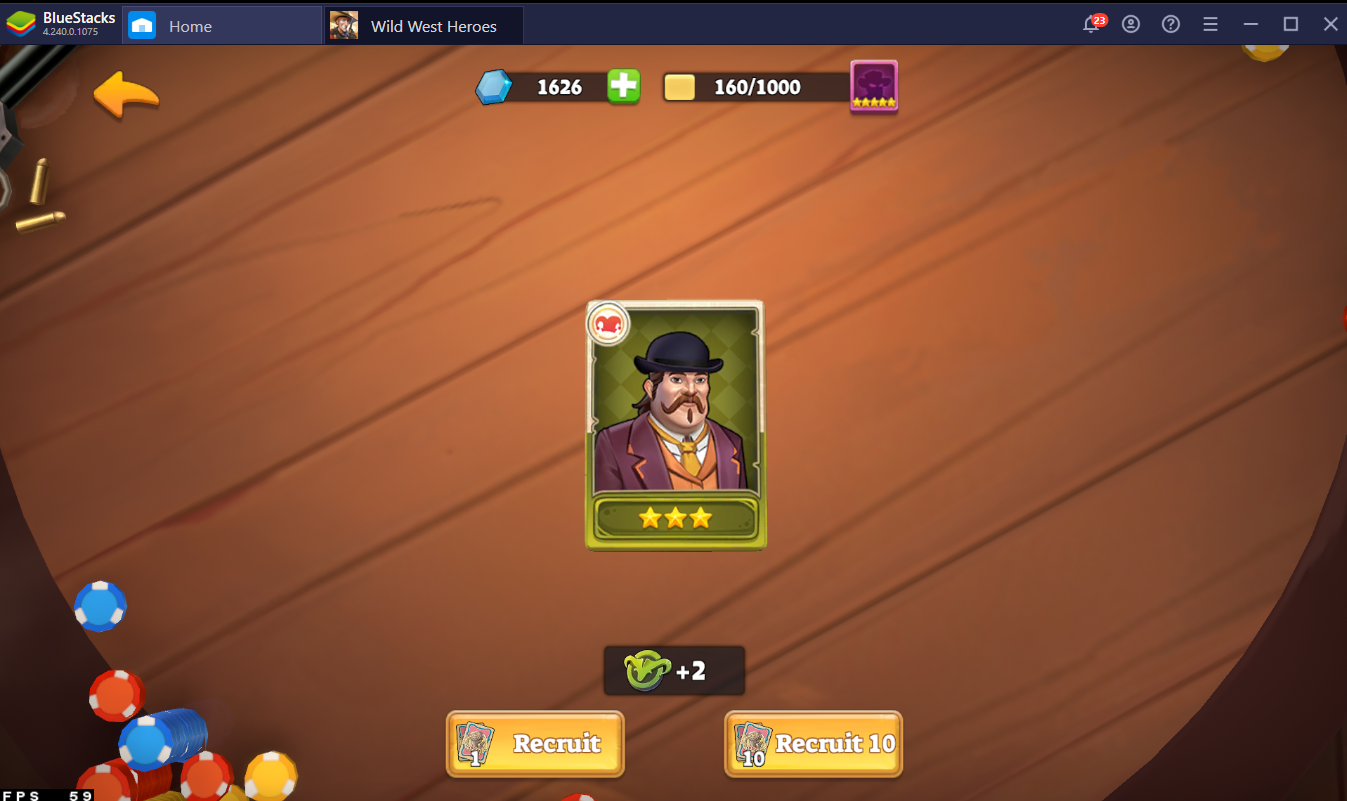 Upgrades aside, you can add more powerful heroes to your inventory by recruiting them through the Stagecoach. You can recruit heroes randomly with cards or specifically with hero fragments. There are many features involved with heroes alone in Wild West Heroes and you can know more about those in this in-depth game guide.
Recruiting and upgrading heroes are meant for one objective, and that is to defeat the criminals who terrorize the Wild West.
Journey the Old West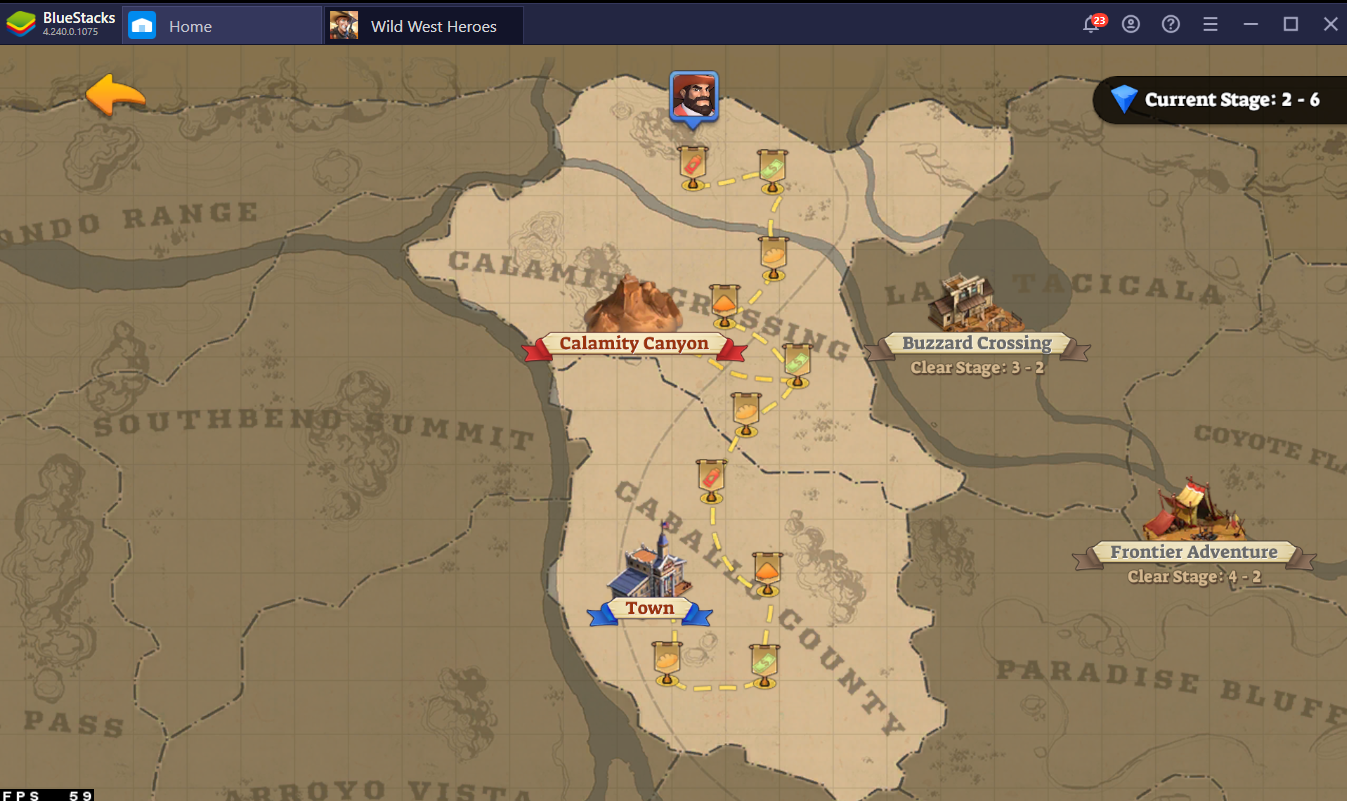 To tame the Wild West, you must venture the entirety of it and eliminate outlaws who stand in the way. This is what you'll experience in the game's long but thrilling campaign. The campaign takes place in a large map composed of multiple areas. Each area consists of levels where you engage in intense shootouts against cold-blooded bandits and other hostiles.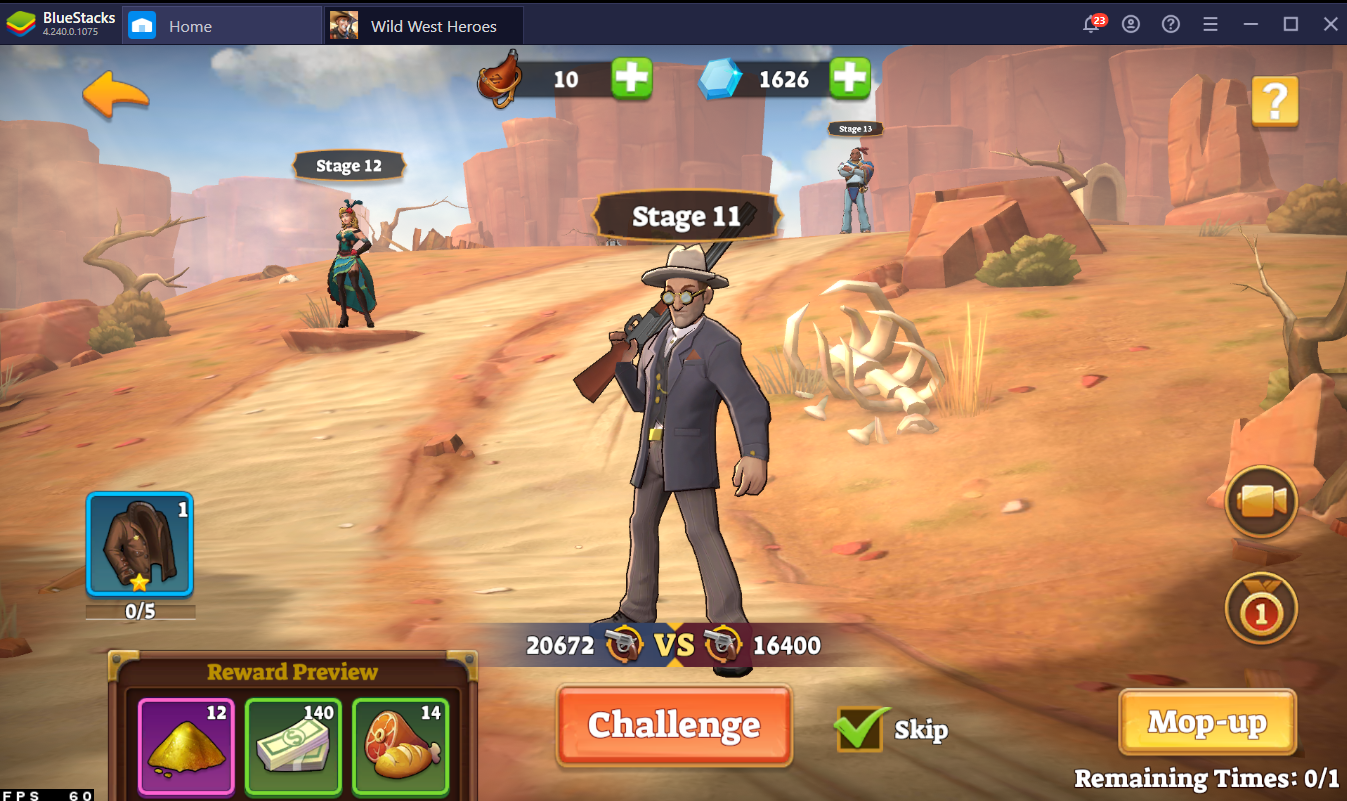 Additionally, you can also hunt notorious outlaws by taking on bounties in Calamity Canyon. The bounties progressively become more difficult to accomplish as you move from one bounty to the next. Make sure your heroes are strong enough to defeat the infamous criminals in order to win rewards.
Engage Outlaws in Intense Shootouts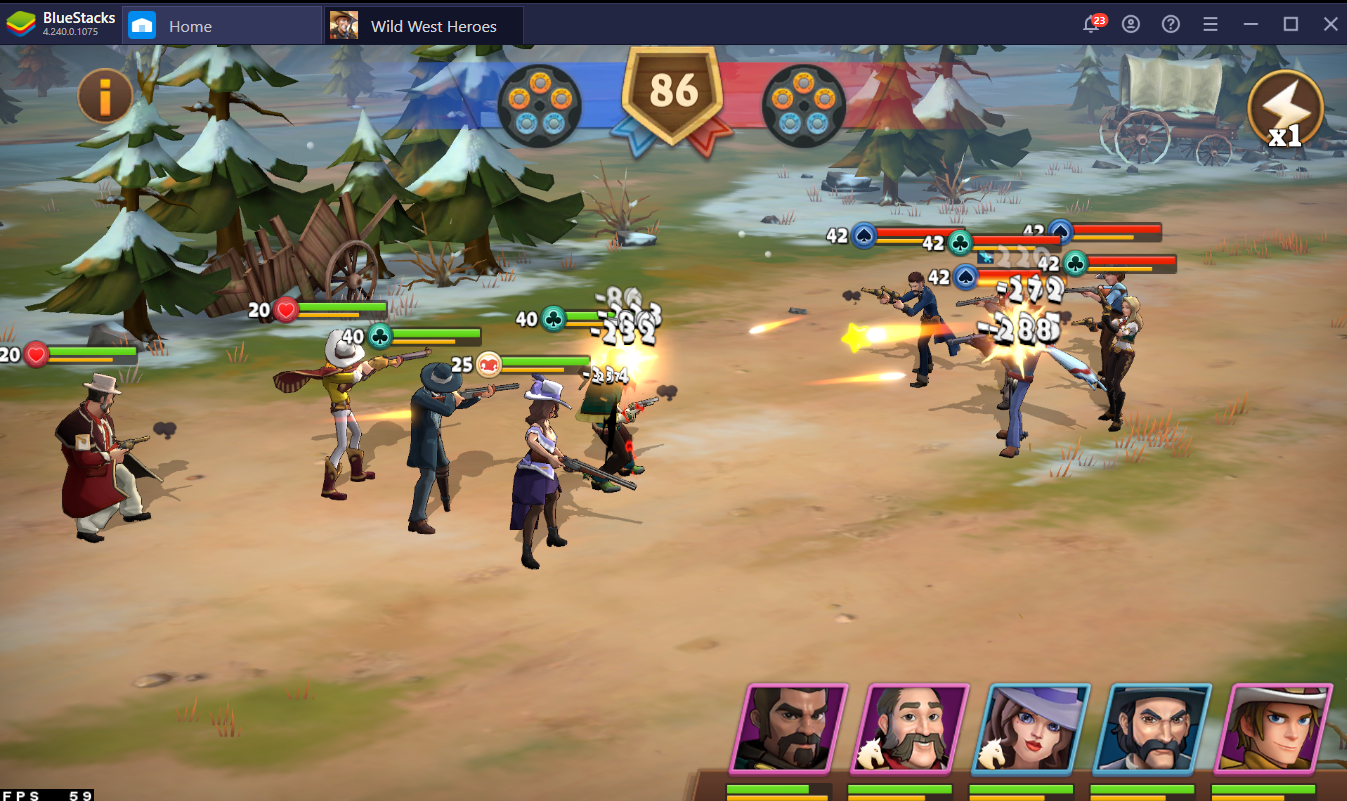 Being an idle RPG, Wild West Heroes does not let you directly fight enemies. Instead, your heroes will engage in thrilling shootouts against outlaws for you; however, it is your job to make sure that they win each gunfight. Before starting a gunfight, you need to deploy the right heroes for the job.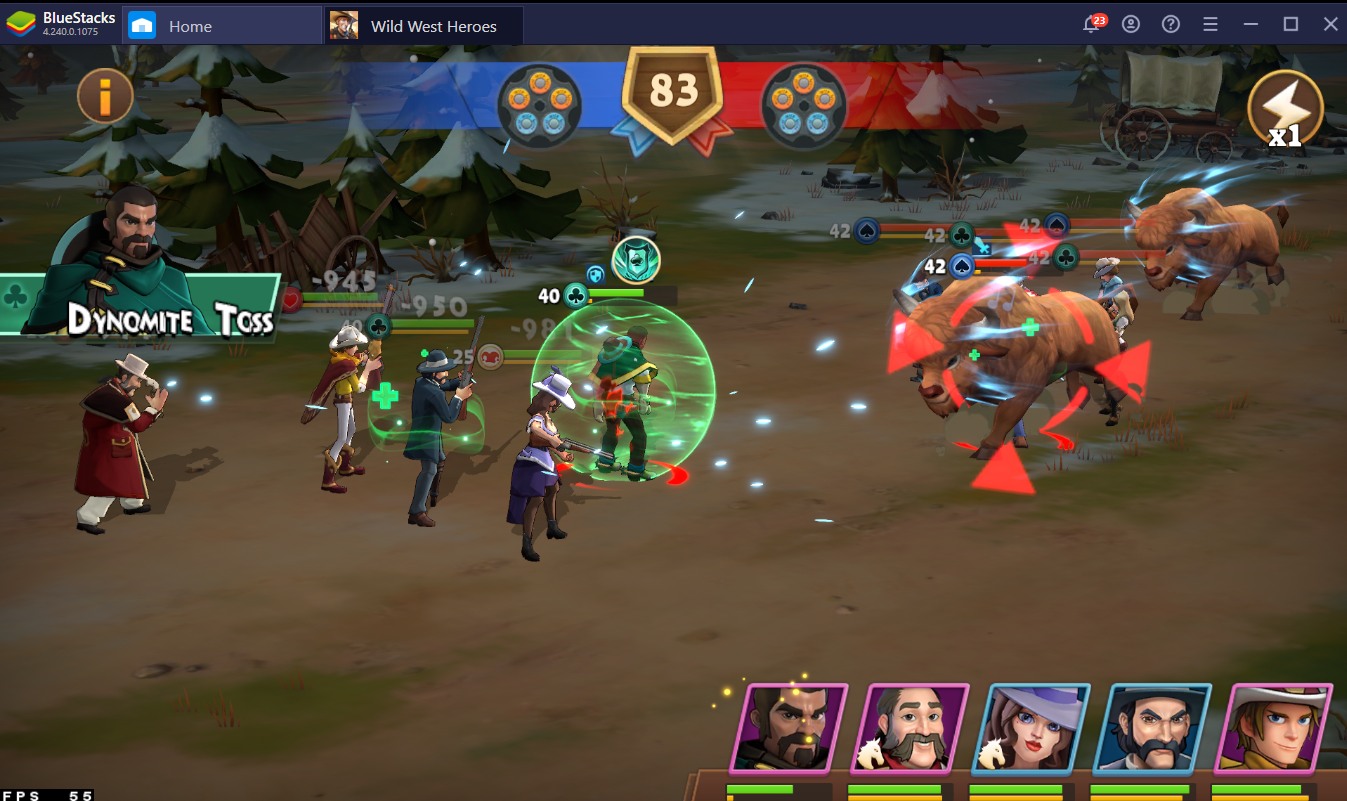 You'll be fighting against plenty of hostile gunslingers and your heroes can use their Grit Skill – their most powerful attack – to deal a massive decrease to the enemies' health bars. Be careful though as enemies also have their own Grit Skills that they can use against you.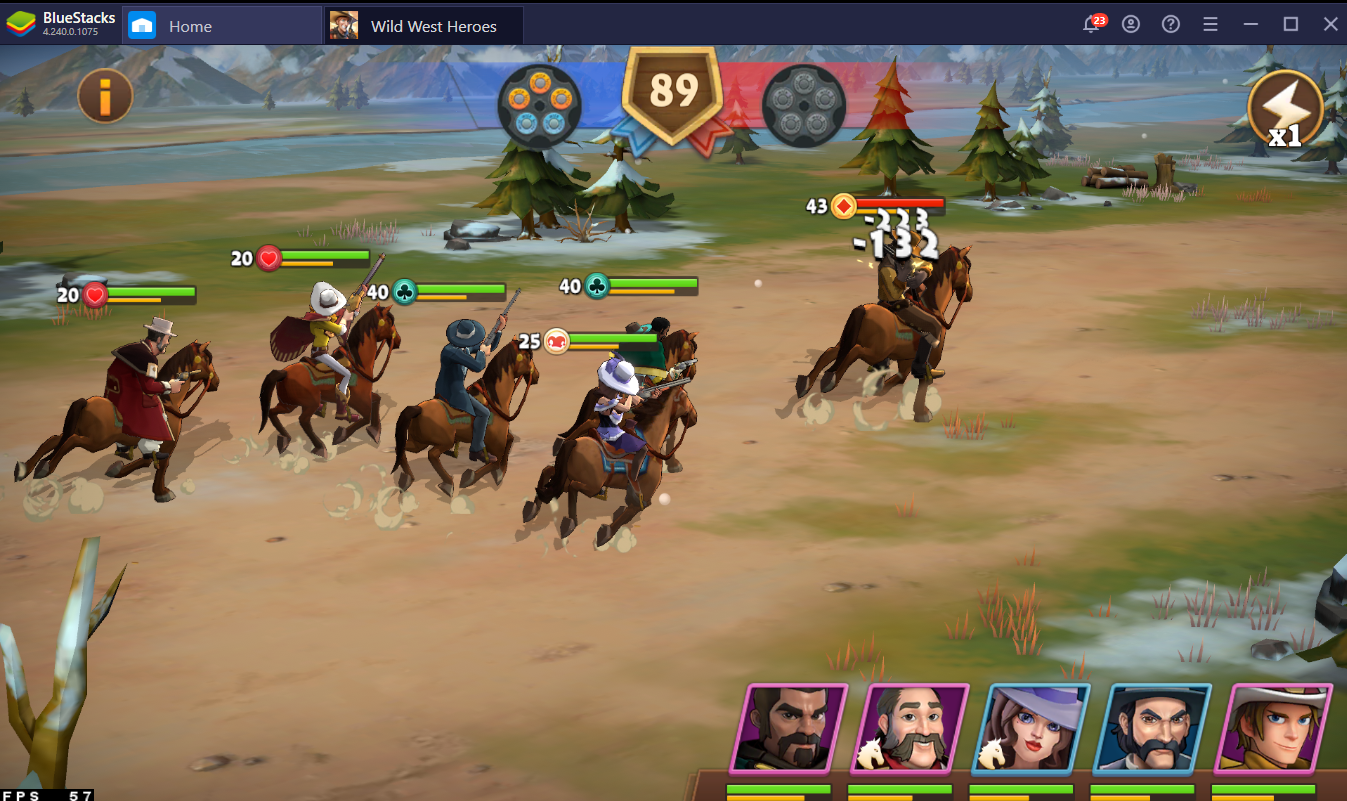 The finale to the gunfights is the boss fight that transpires through awesome horseback shootouts. Defeating regular outlaws will reward you with resources that you can use to upgrade heroes but defeating bosses will usually reward you with new buildings that you can construct in your very own town.
Trading bullets with outlaws can be quite difficult but fortunately, we have a game guide that shares some tips on how to easily defeat them.
Build Your Own Town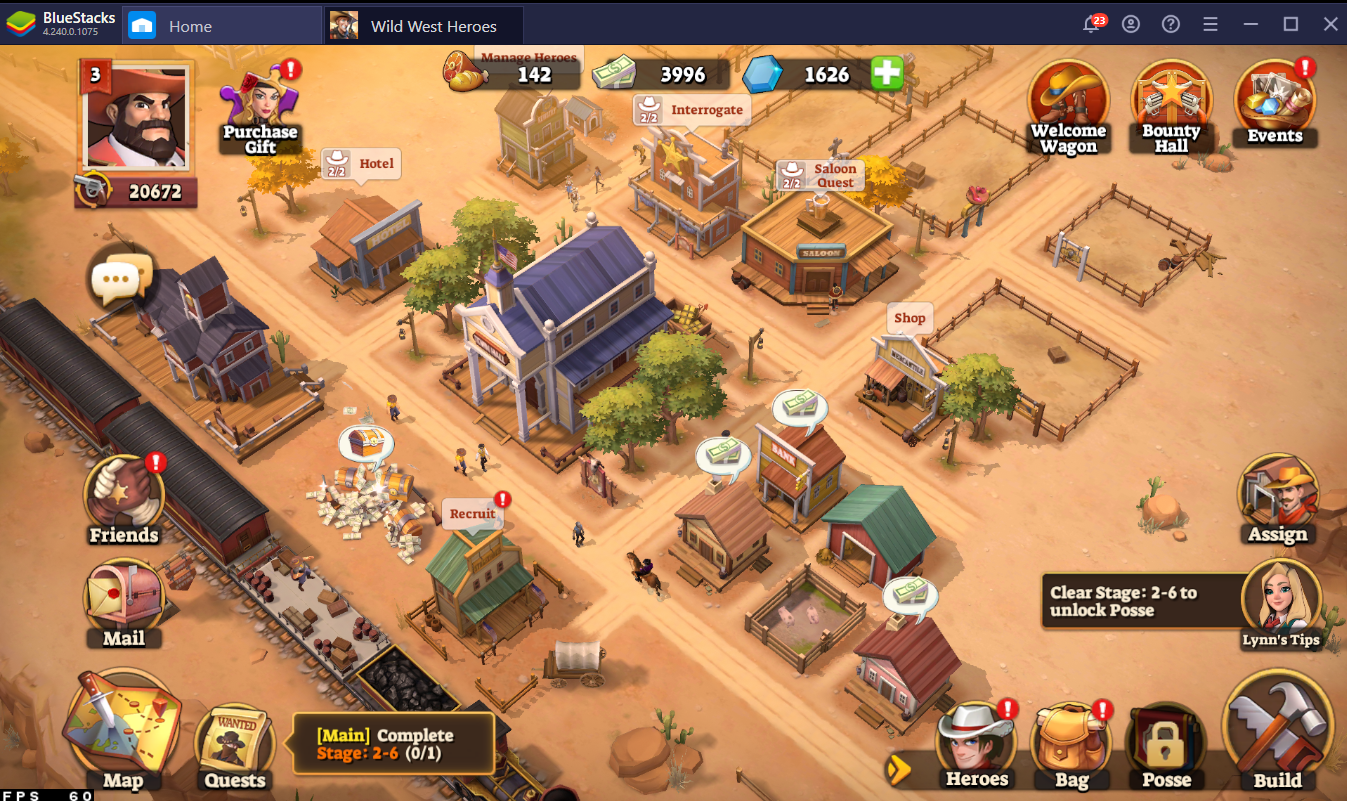 Your town is the safe haven that is shielded from the danger of the Wild West. There are multiple buildings that you can construct and each of the buildings generates a specific resource after a certain amount of time, even while you are offline. And what is amazing is that the construction of buildings, as well as their respective upgrades, is instant and does not take an annoying amount of time to complete.
Resources are critical in developing not only your town but also your heroes. You are going to need a lot of them to survive in the West so it is best to read this game guide to know where and how to effectively garner more resources in the game.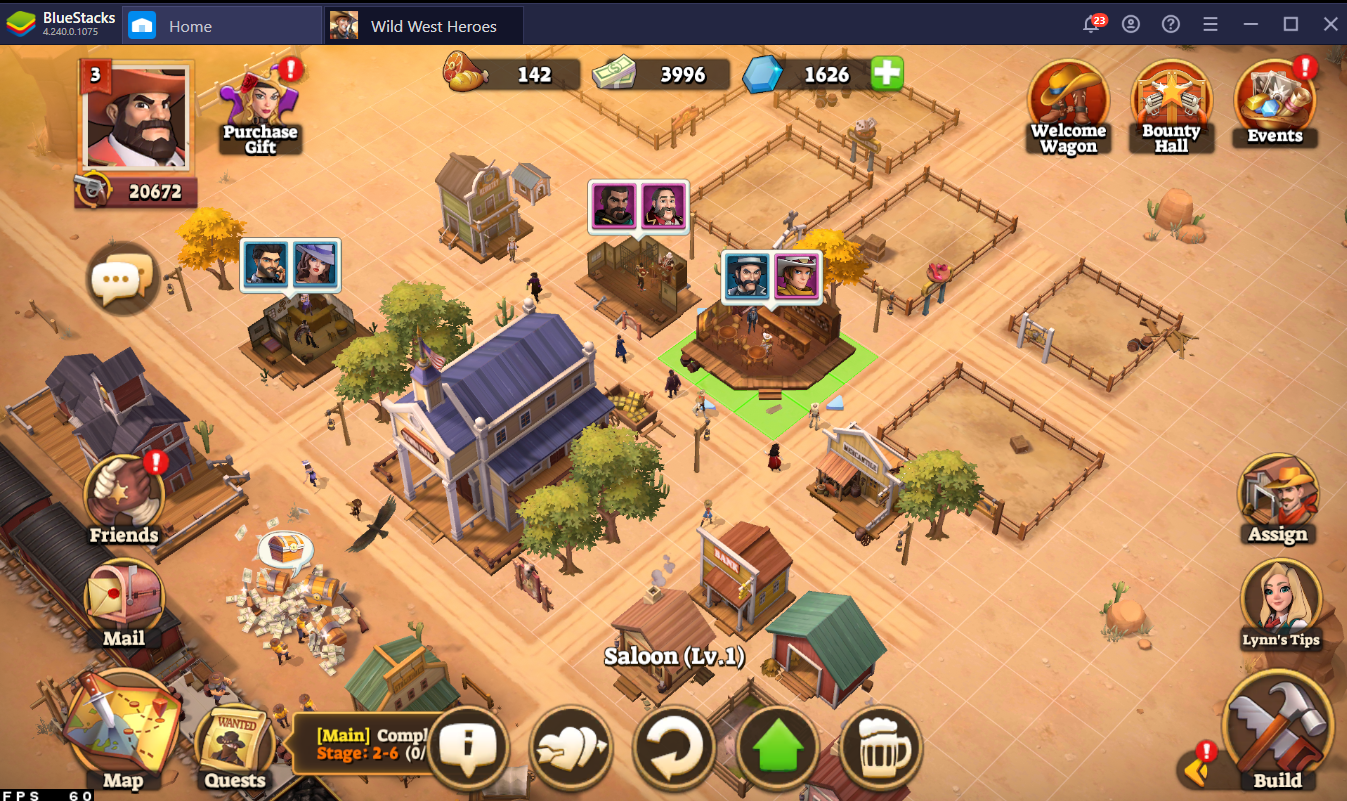 Full customization is possible with your town as you can freely move buildings and decorative items like trees anywhere on the map. You can even reorient buildings to ensure that they are aligned with the roads.
Be the Hero of the Wild West with BlueStacks
Save the Wild West now by installing and playing Wild West Heroes on your PC or Mac with BlueStacks. You can make your Wild West adventure easier by utilizing BlueStacks' flexible controls system to create scripts, which you can use to automate repetitive gunfights. Do you want to start over? Then, use Multi-instance to reroll Wild West Heroes on a separate Android engine.
The innocent people of the Wild West await your call and now is the perfect time to answer it. Who is your favorite Wild West hero so far? Let us know in the comments below.