Game Guides
5 Ways to Acquire Resources in Wild West Heroes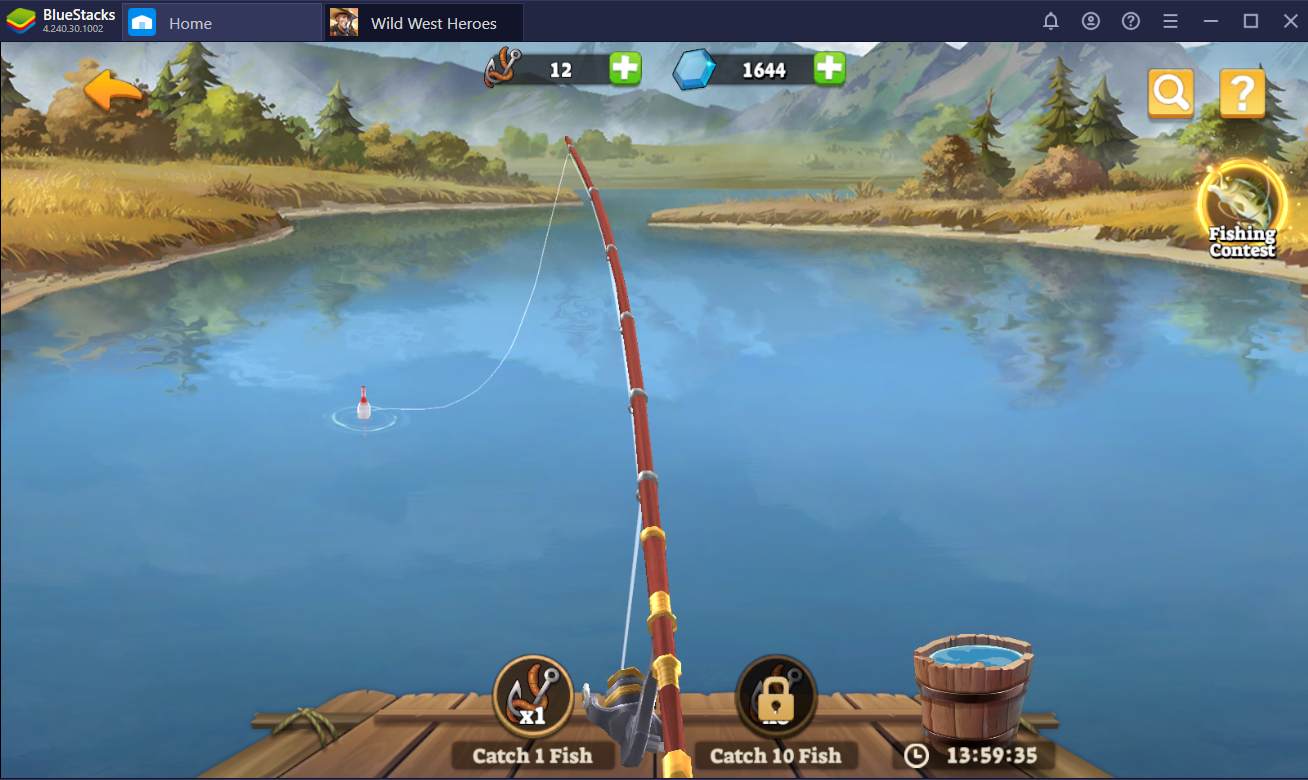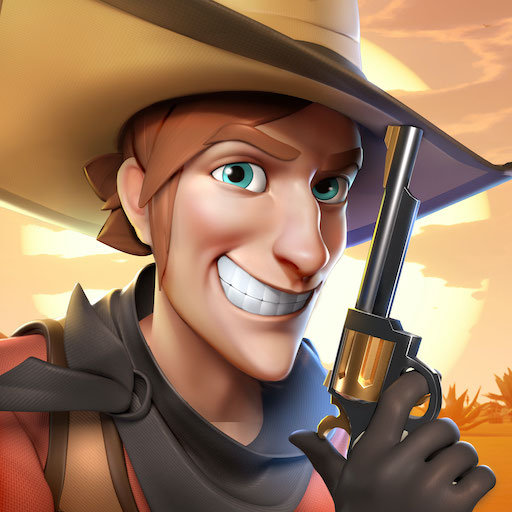 Bringing outlaws to justice is not going to be an easy task and you are going to need plenty of firepower to do so. With that said, you are going to need a wide range of resources in Wild West Heroes such as cash, rations, diamonds, gold dust, and the like – in order to become strong enough to survive and rid the Wild West of lawlessness.
This guide will show you the easiest and fastest ways to acquire much-needed resources in the game. You do not need to look far because resources can be collected from as near as your town.
Generate Everything you Need in the Town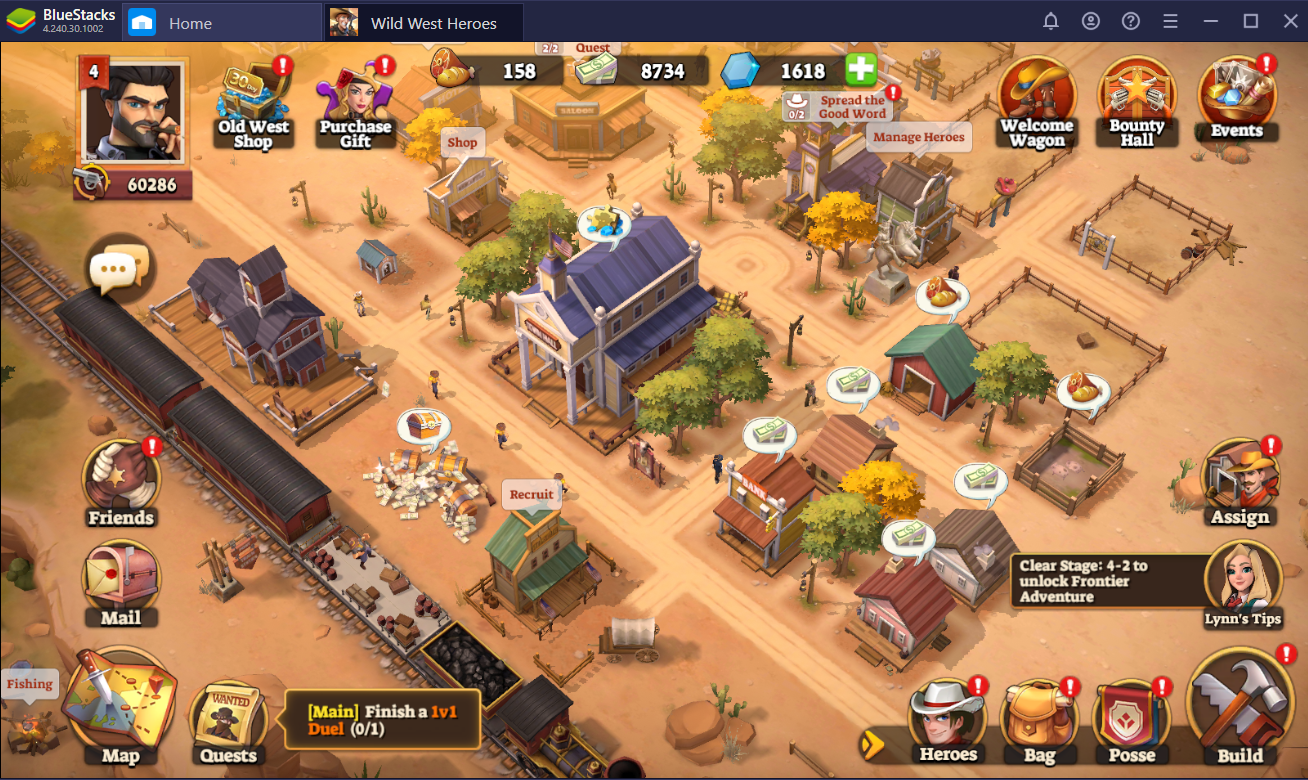 Your town is the first place you are going to go to when it comes to gathering the game's basic resources, Cash and Rations. There are several buildings which constantly generate either of those items after a certain amount of time, even while you are offline. These buildings in particular are:
Houses and Banks, which generate Cash
Warehouses and Pig Pens, which generate Rations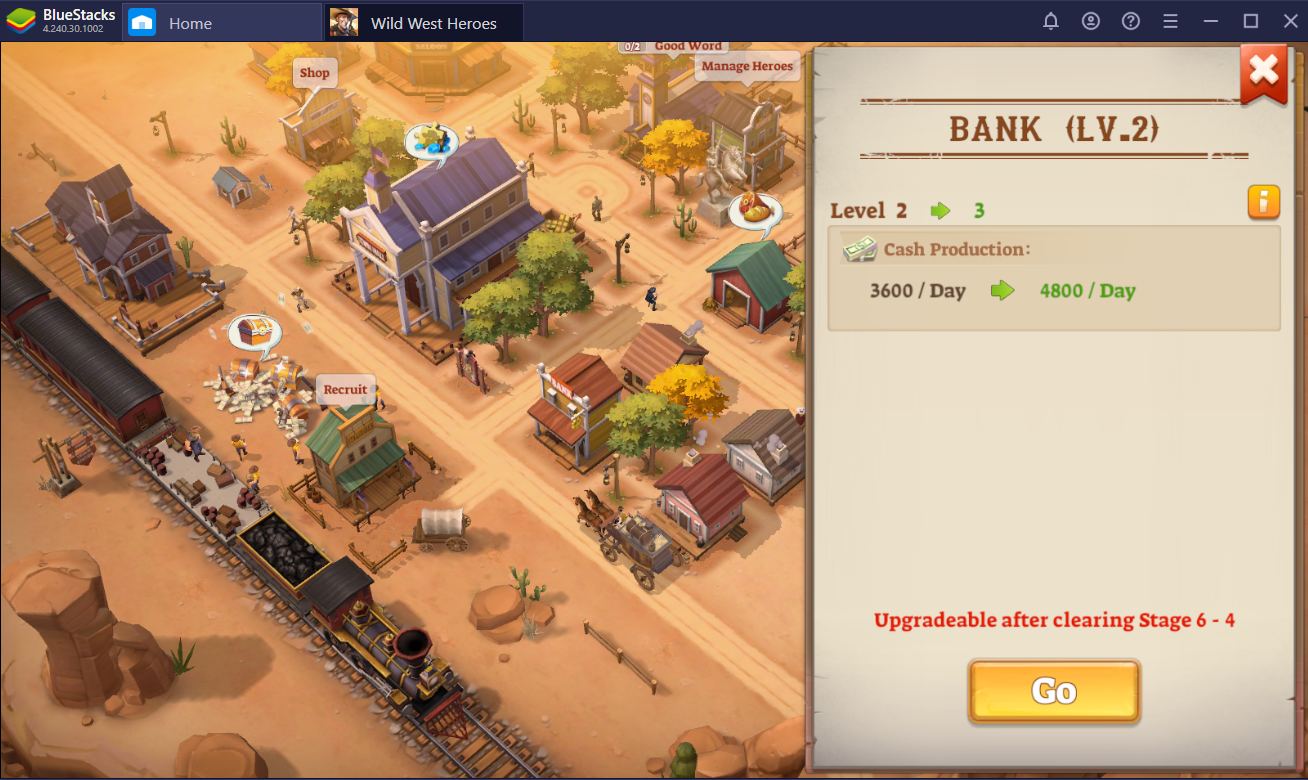 The more of these buildings are indeed the merrier; however, you will have to play through the main campaign and clear certain levels in order to be able to construct more of these buildings. The same also has to be done to unlock upgrades for the buildings, which increases its production output. Always play the campaign and immediately upgrade buildings once unlocked.
Here is a bonus tip; when customizing your town, make sure to organize your resource buildings accordingly by placing all of them into one area of the map. This will help you collect your resources easier and also makes your town look tidier.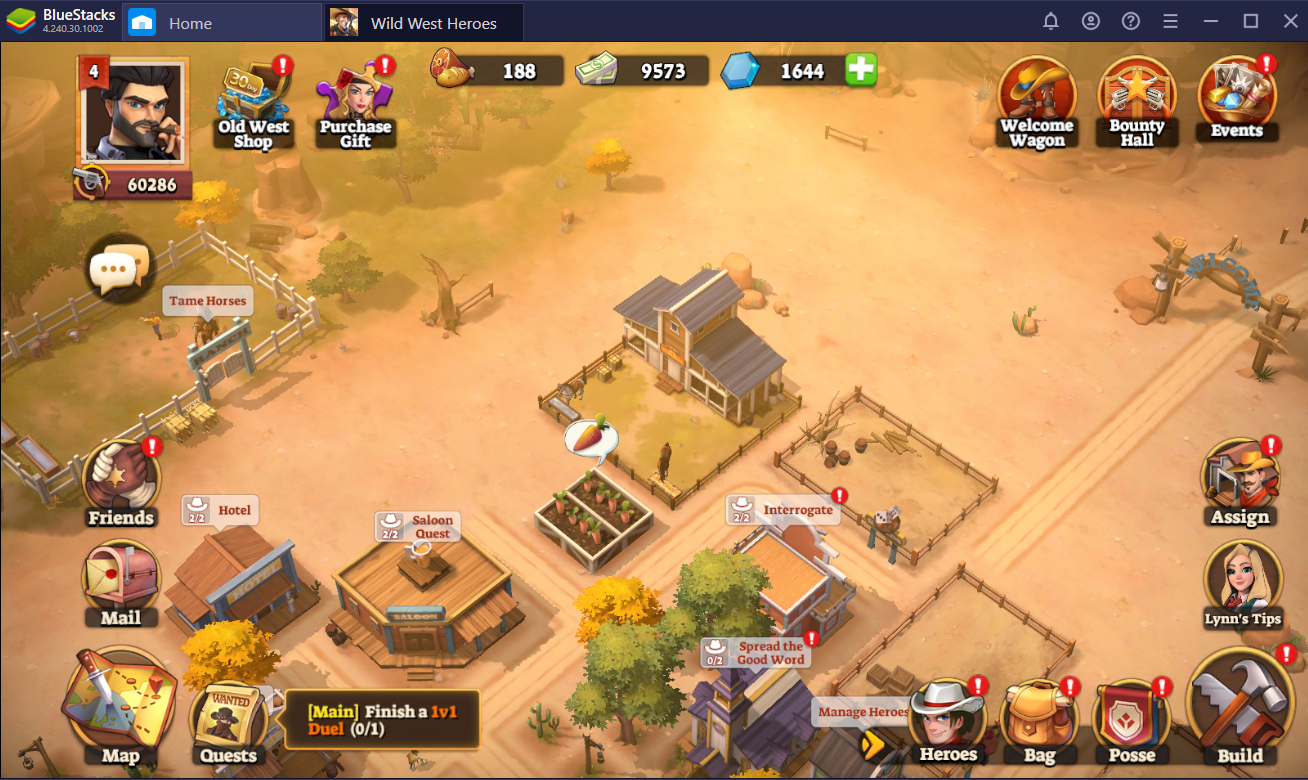 Cash and rations are often used for upgrading heroes. On the other hand, carrots are used to upgrade horses (which heroes can ride for stat bonuses). You can harvest carrots by building a carrot farm so that you will have an endless supply for your horses and their upgrades.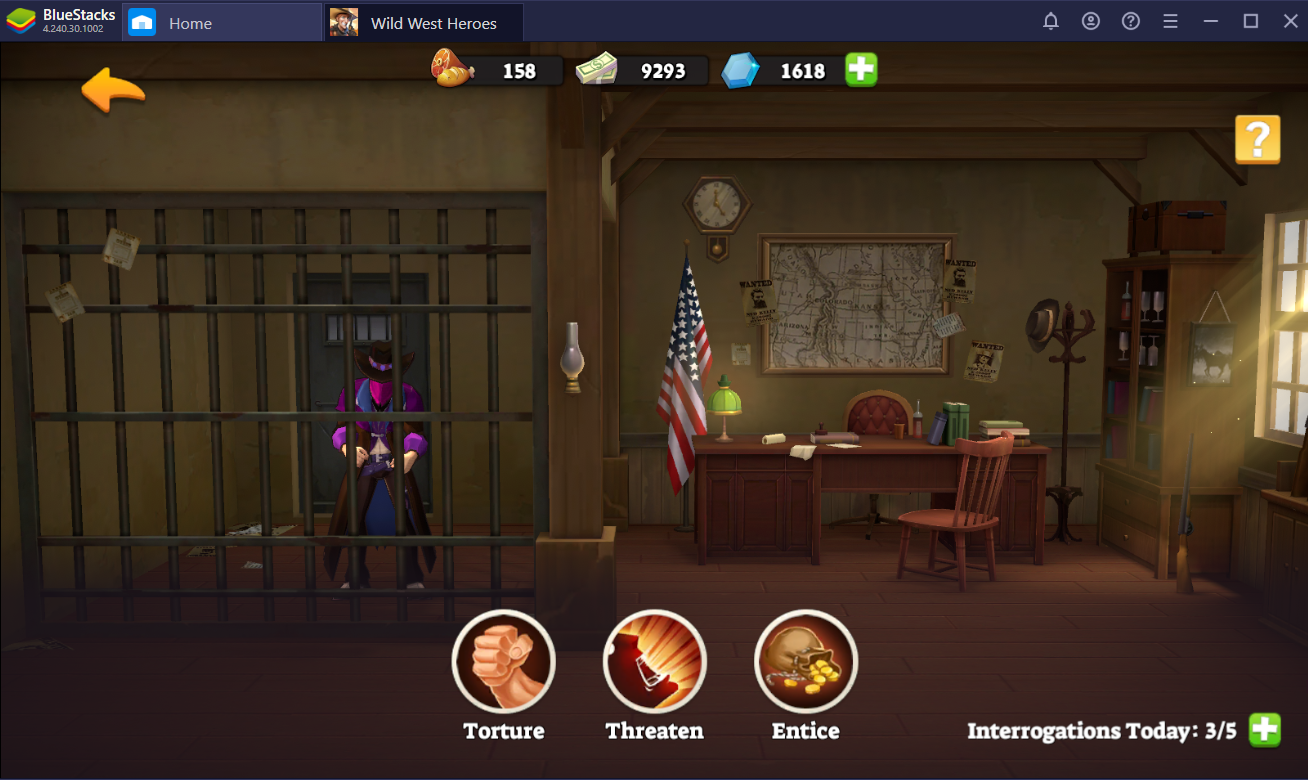 Interestingly, you can quickly acquire cash, rations, and carrots by interrogating captured prisoners in the sheriff's office. There are three methods of interrogation: torture, threaten, and entice. A prisoner will give you double the rewards if you utilize the right method on them. It will take some trial and error and you keep in mind that you can only interrogate prisoners five times a day. Afterwards, you need to spend diamonds to receive more chances of interrogation. You will eventually capture more prisoners as you play through the campaign so always monitor your sheriff's office for new inmates.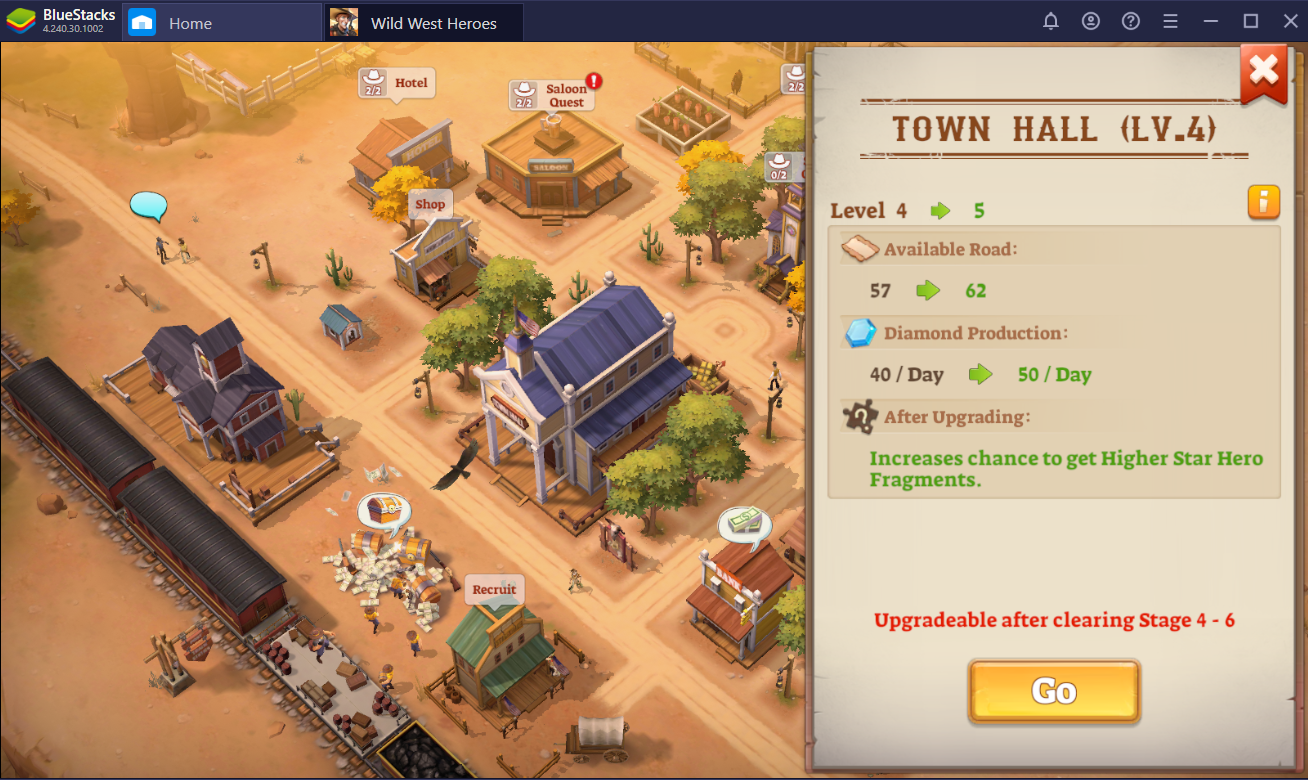 Diamonds are special and valuable in Wild West Heroes because you can use it to unlock items faster. Your town hall – the center of your town – produces diamonds per day and the output increases after upgrading it.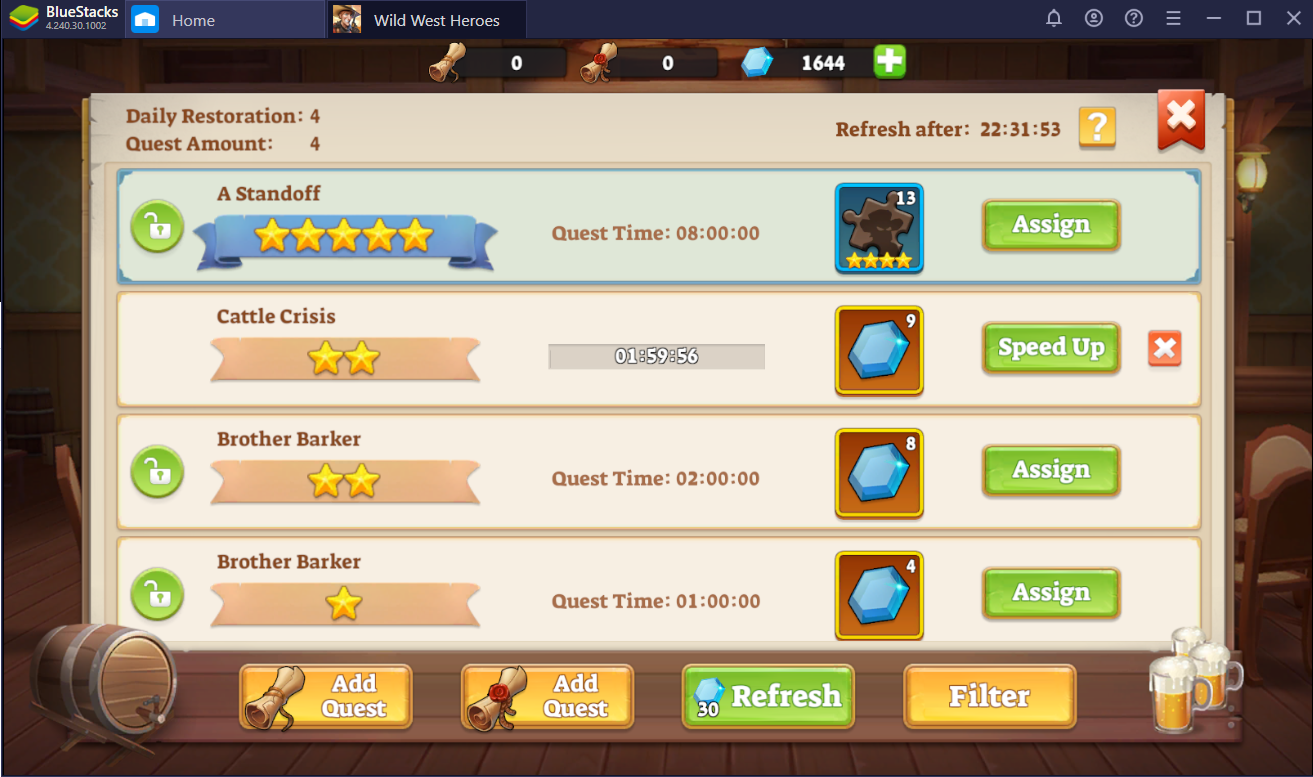 Additionally, you can also send spare heroes to venture on saloon quests (which last 1-2 hours depending on the quest), which rewards you with diamonds and sometimes hero fragments.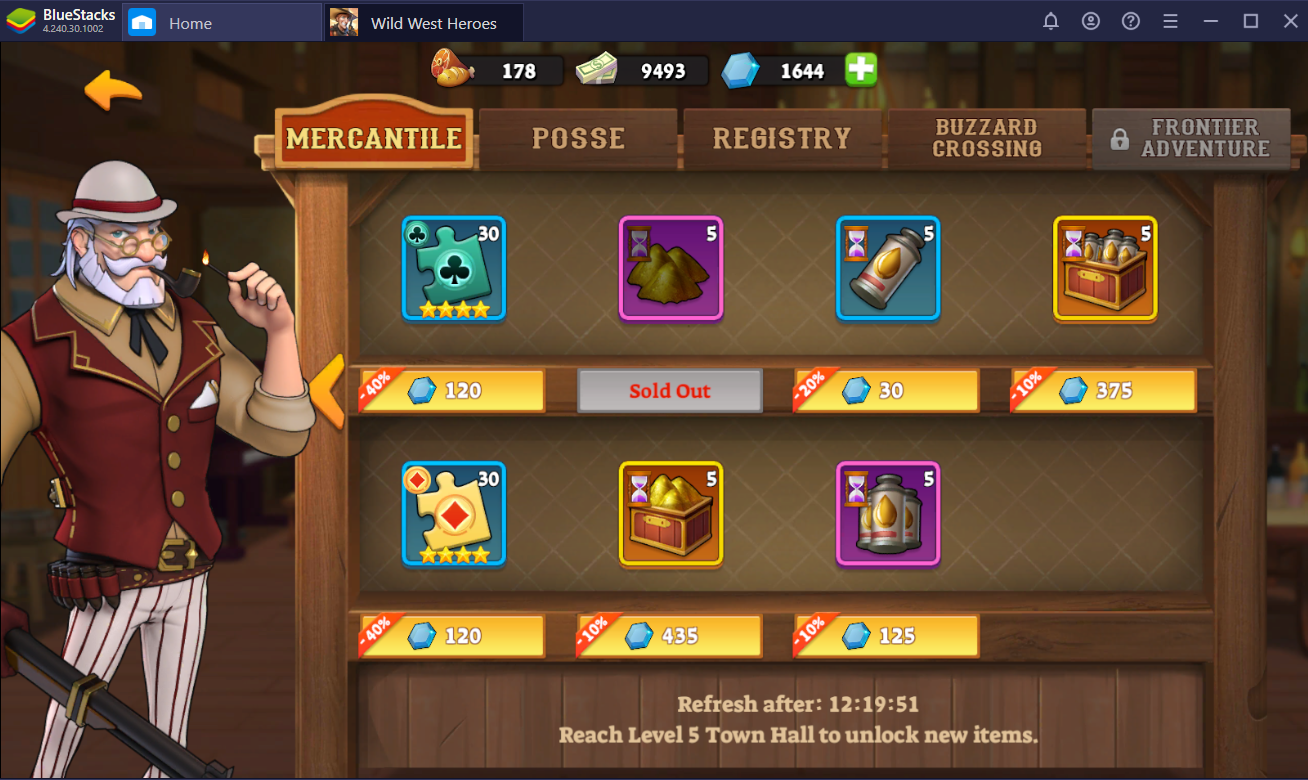 If you happen to have a fortune lying around, you can buy resources – often rare ones – directly from the in-game shop.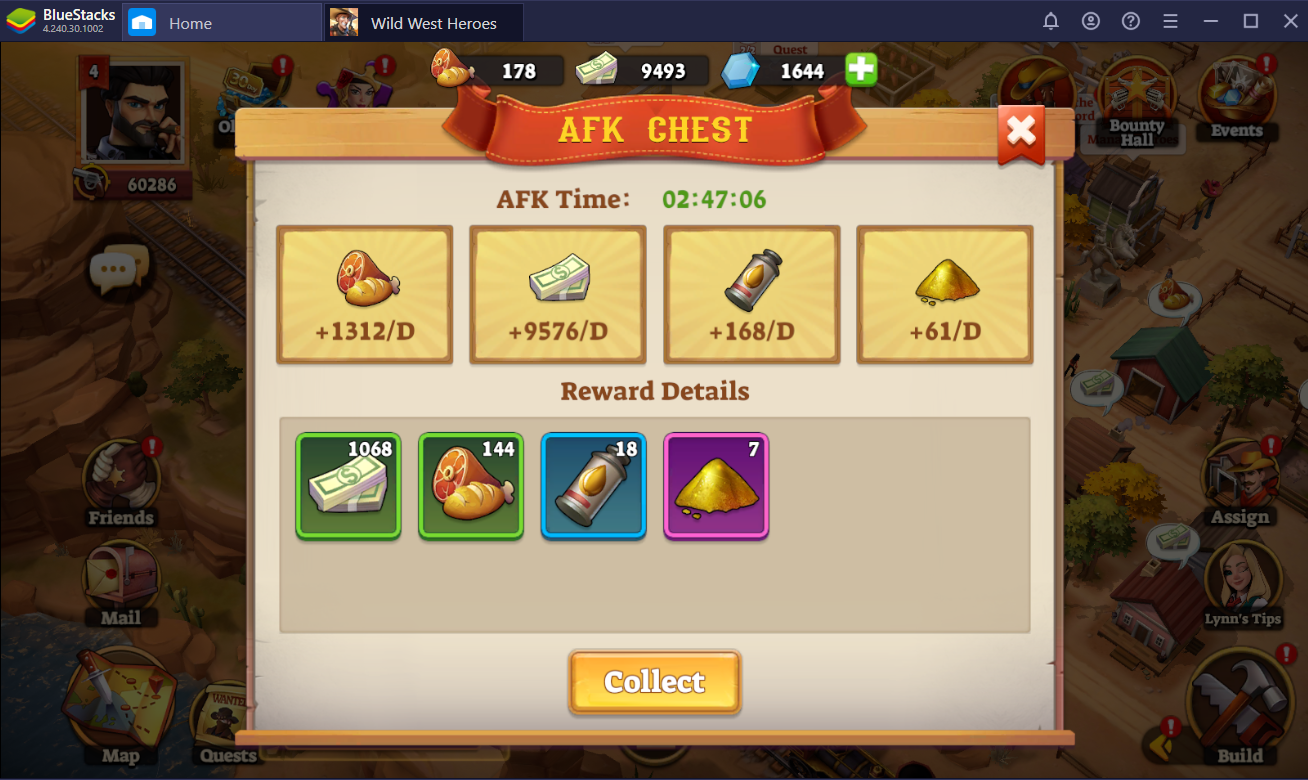 The AFK chest is a unique source of resources because it essentially gives you all of them in one package. The AFK chest takes a day to produce up to its maximum capacity; however, you can speed up the production for 50 diamonds.
Go on a Fishing Trip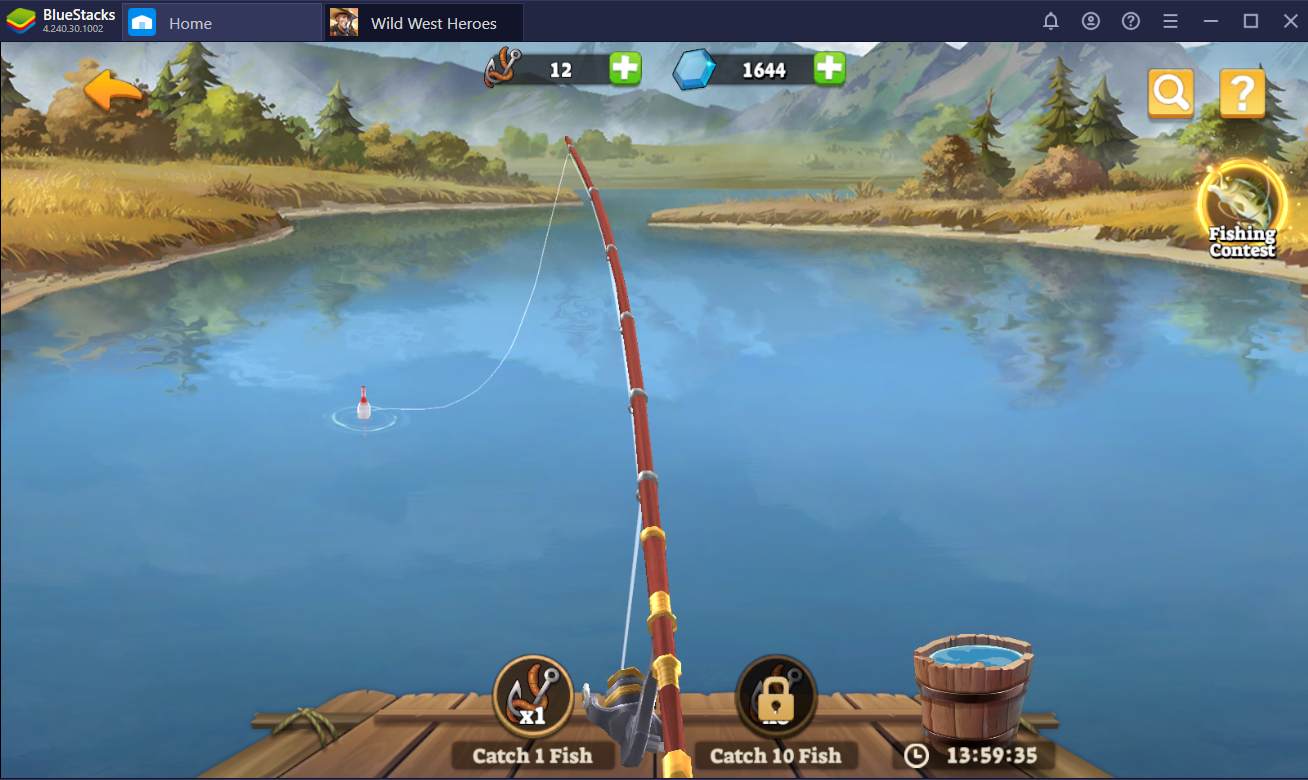 Take a break from the shootouts by going fishing on the nearby lake. Bait is used for fishing and you can gather more of these buying them with diamonds or by completing saloon quests.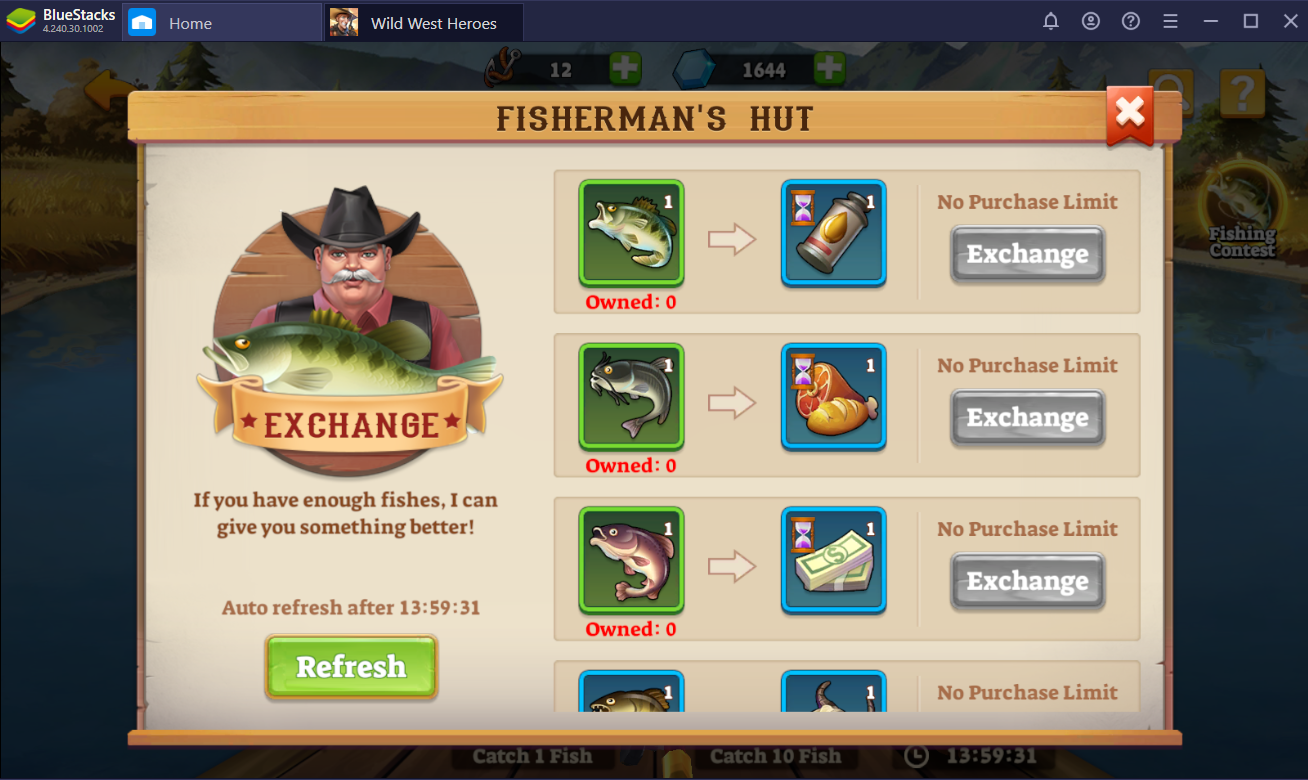 After catching several fish, you can trade them to the fishing merchant. Depending on the rarity of the fish that you catch, you can receive high-tier gear or hero fragments. You can also receive "2-hour" resources, which give you a particular resource worth two hours of AFK chest production.
Earn Resources from the Campaign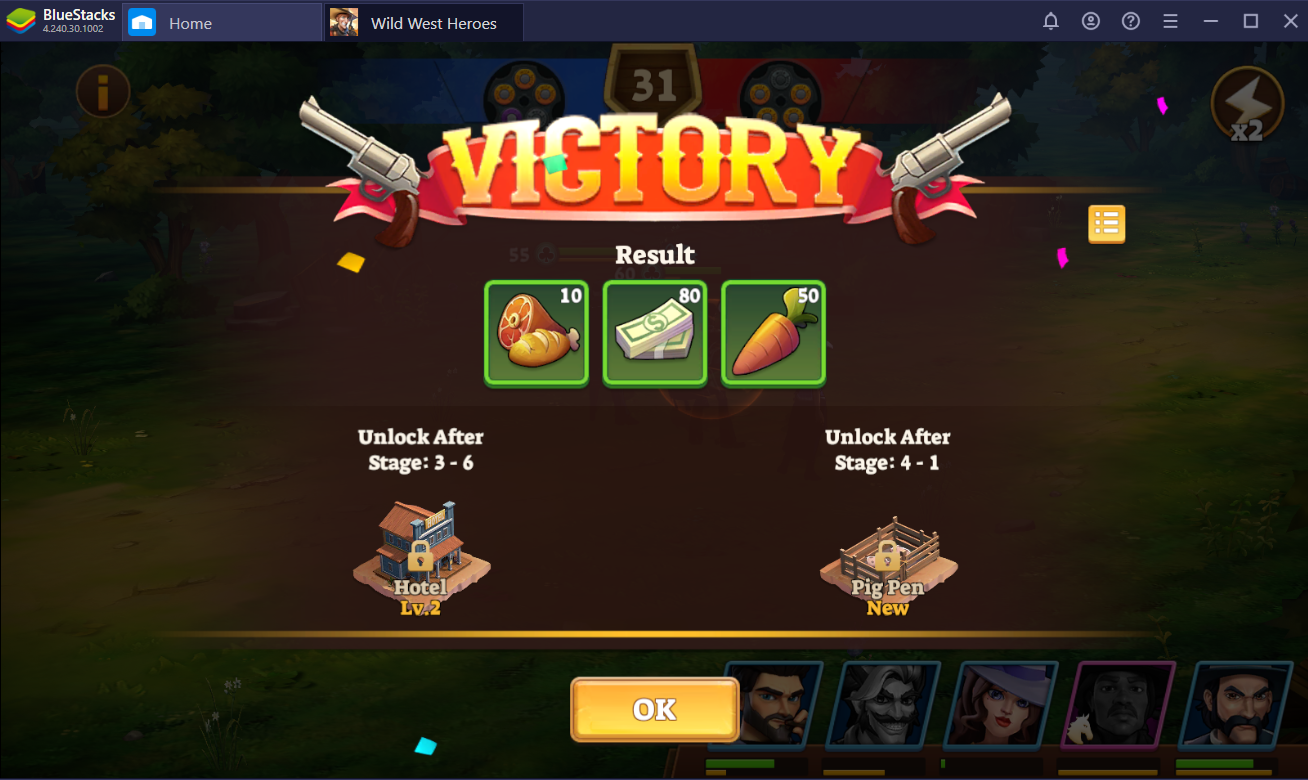 Each level in the campaign consists of several battles and concludes with a boss fight. You earn a fair amount of resources throughout just one level. Additionally, completing a level can unlock new buildings, upgrades, or the ability to build more existing ones. With these rewards, you can further increase the productivity of your town.
Eliminate Outlaws in Calamity Canyon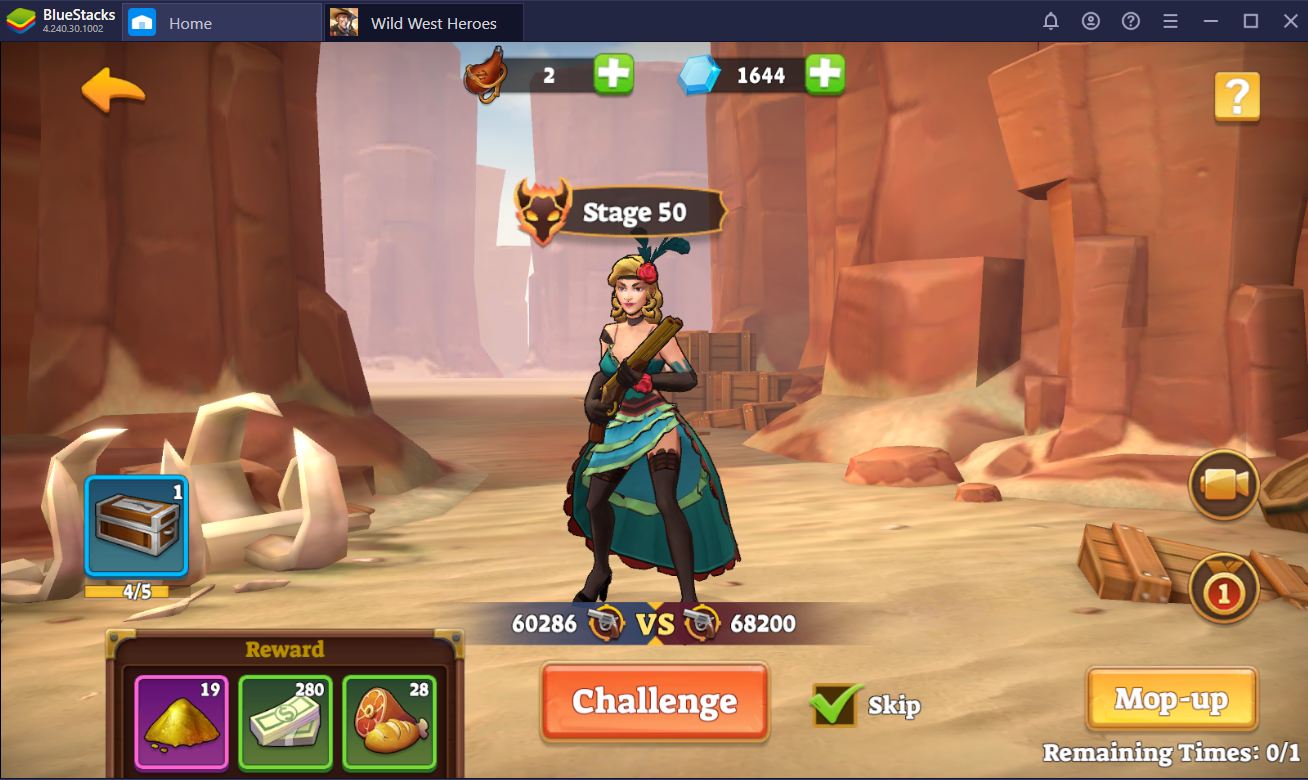 You may reach a point in the campaign that you cannot beat at all. When this happens, it is optimal to transfer your focus on Calamity Canyon where you can kill a hierarchy of notorious outlaws. Unlike the campaign, you can earn gold dust in Calamity Canyon and you can use this immediately to promote your heroes to the next rank and make them stronger.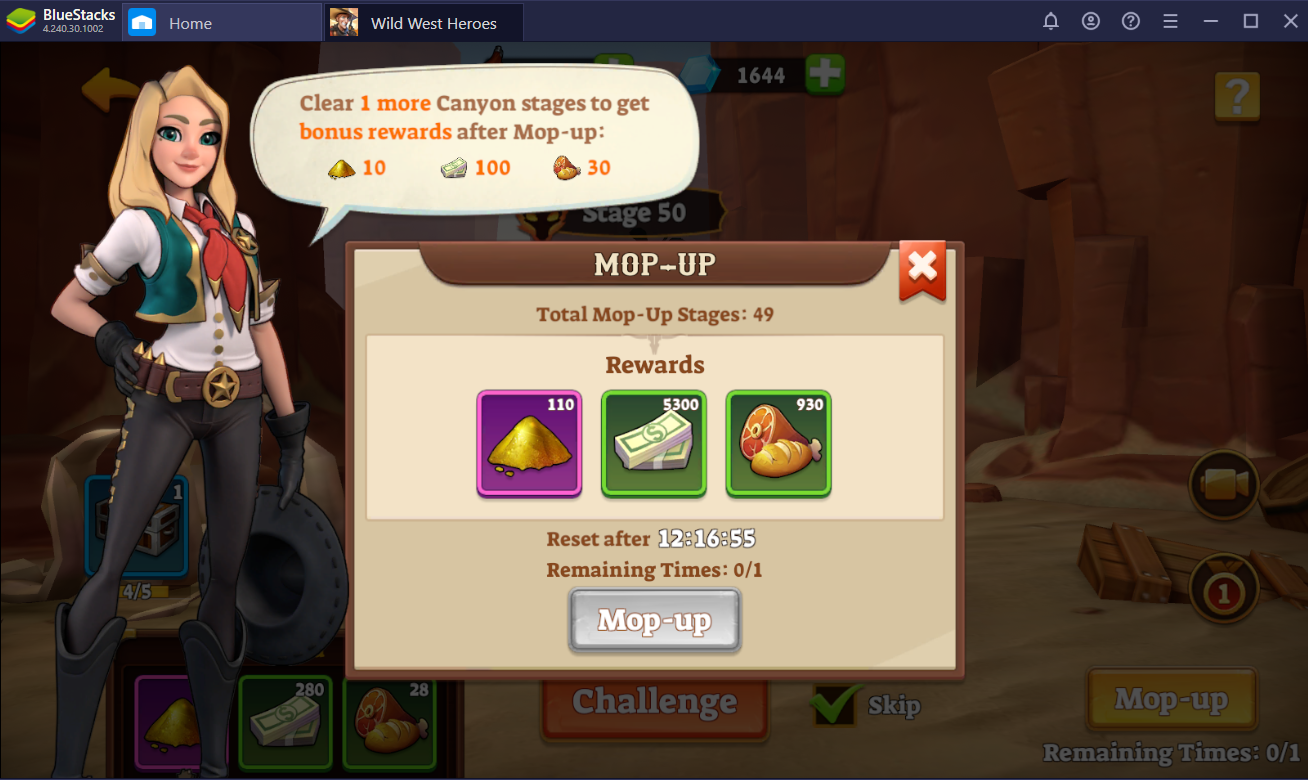 If you like big rewards, then you can "mop-up" a huge amount of resource rewards every 24 hours. The bonuses you mop up increases as you defeat more outlaws in Calamity Canyon.
In summary, always visit the canyon from time to time – especially if you are having a hard time with the campaign. Also, click the "Skip" checkbox so that you would not need to constantly observe your heroes fight the outlaws. The game will automatically give out the result of the battle and in the end and with this, you can keep challenging enemies until you reach one that you cannot beat.
Complete Quests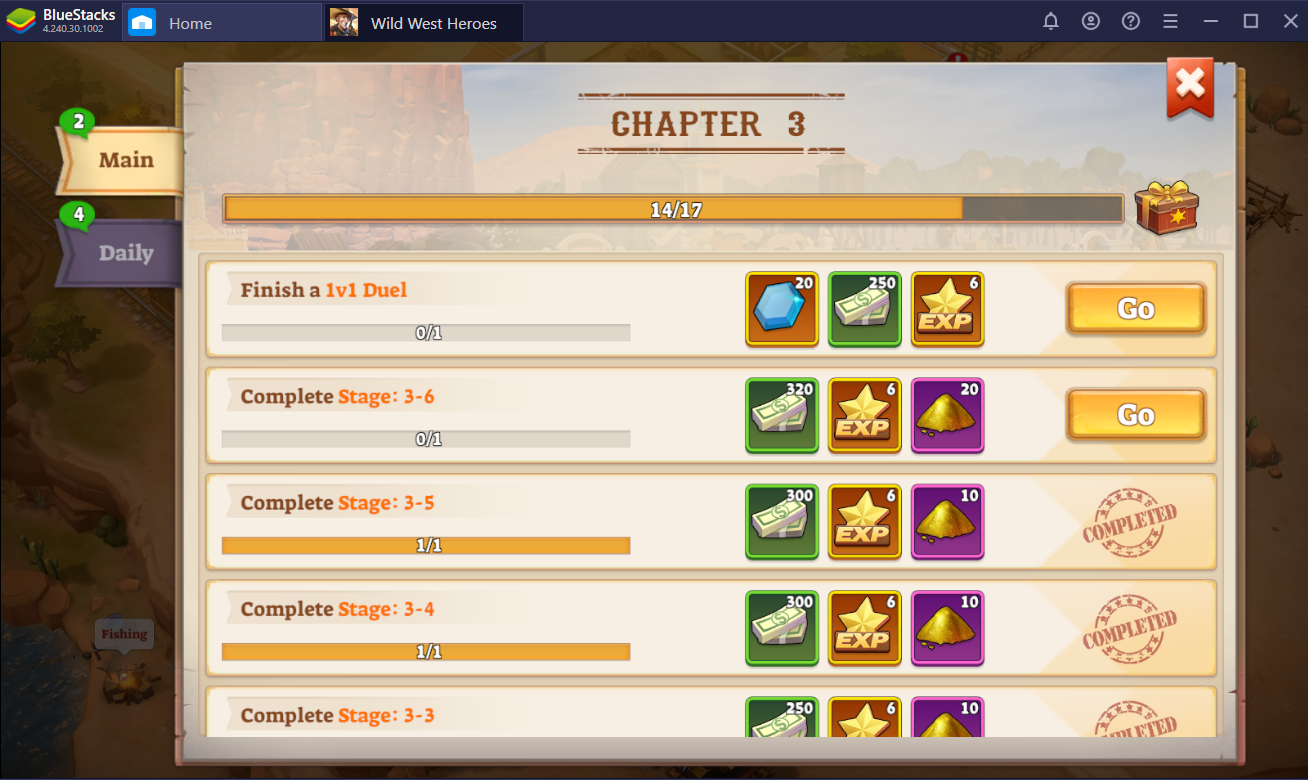 There are two types of quests that you can do in Wild West Heroes. Firstly, there are main quests that are completed by achieving particular milestones done throughout the entire game. Some main quests involve completing levels in the main campaign, building newly unlocked buildings, upgrading heroes to a certain level, and the like.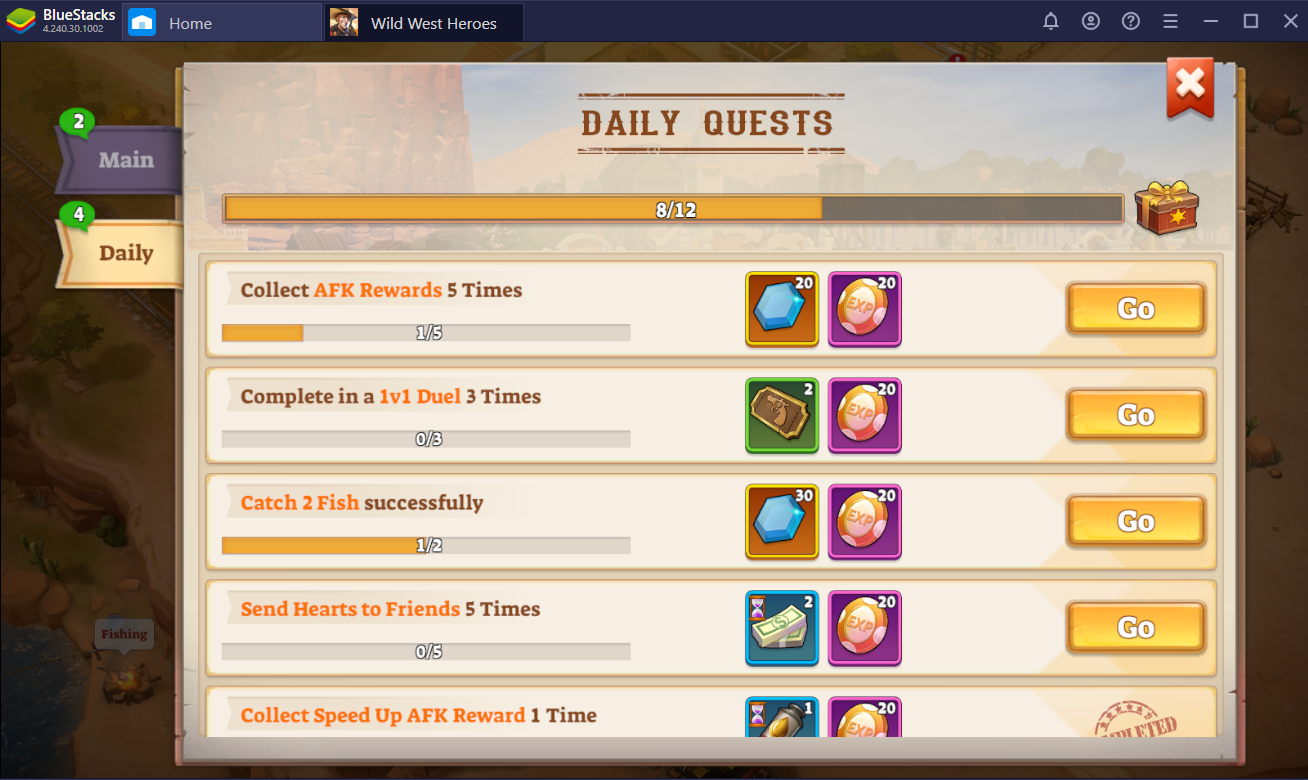 Secondly, you have daily quests which, as the name suggests, can only be completed within a day before it refreshes with a new set of quests. Unlike the main campaign which rewards you with resources, the daily quests reward you with special items such as diamonds, 2-hour resources, and gear. All daily quests reward you with EXP which is used to progress the Bounty Hall.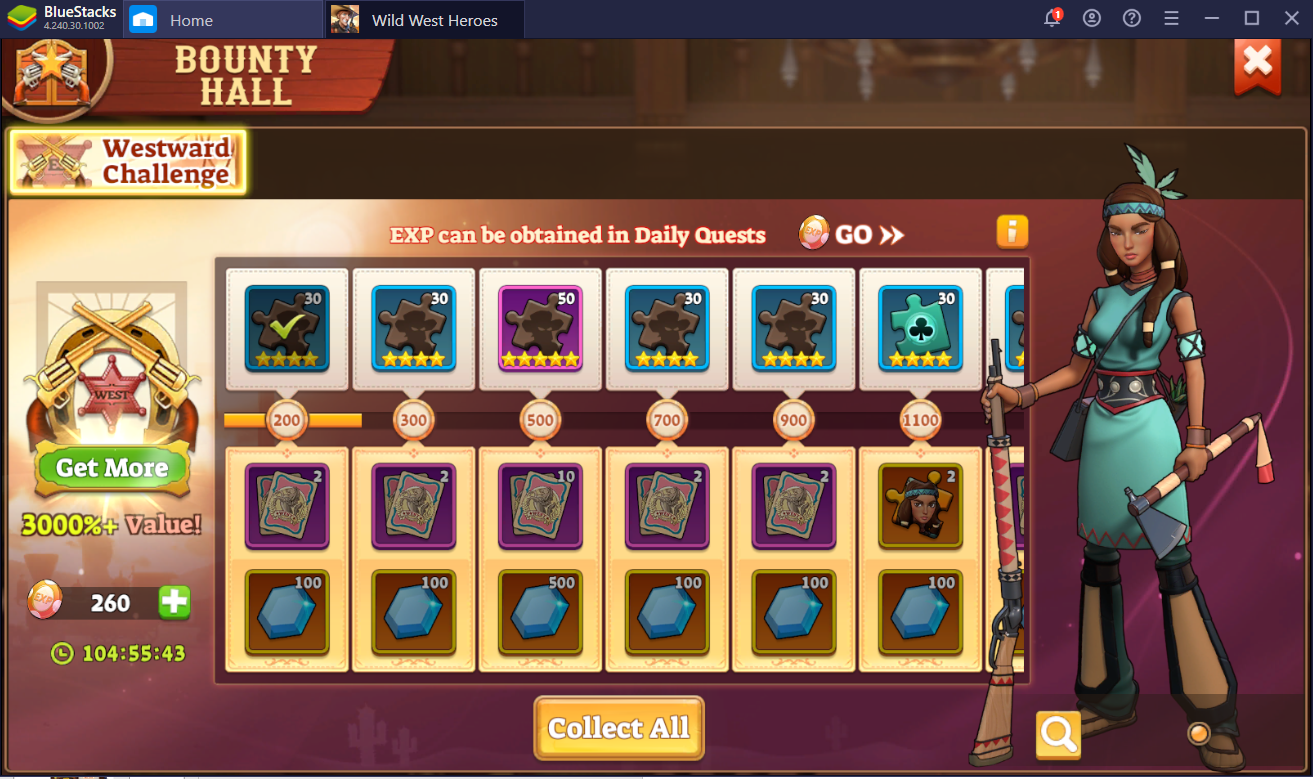 The Bounty Hall is a special area of the game where you can hero fragments by reaching a certain amount of EXP. You can receive more rewards from the Bounty Hall by subscribing to the game's premium membership.