Game Guides
World Above: Guide to Completing Your Combination Encyclopedia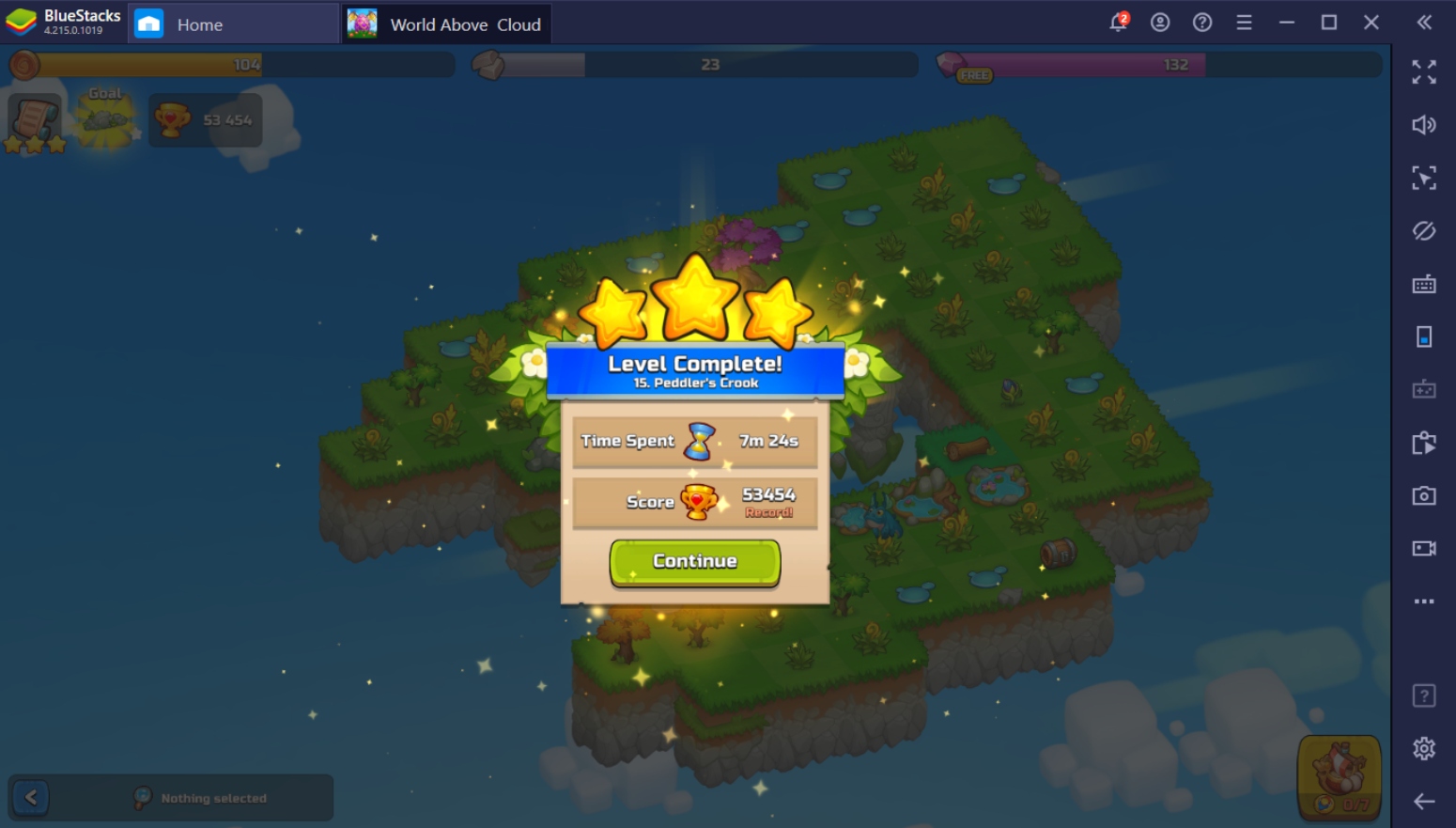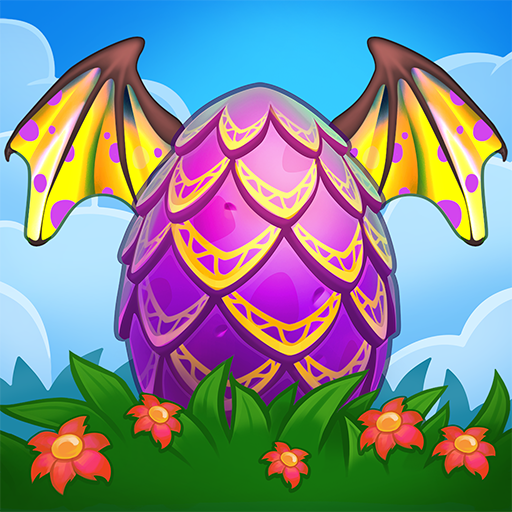 World Above is filled with fun elements which make you want to discover what they will merge into as you get more immersed in the wonderful puzzles laid in front of you. With the Combination Encyclopedia filled with tons of levels which are revealed after you complete a specific number of combinations, it is understandable why a lot of players want to aim from 100% completion by unlocking all the types of combinations in the game.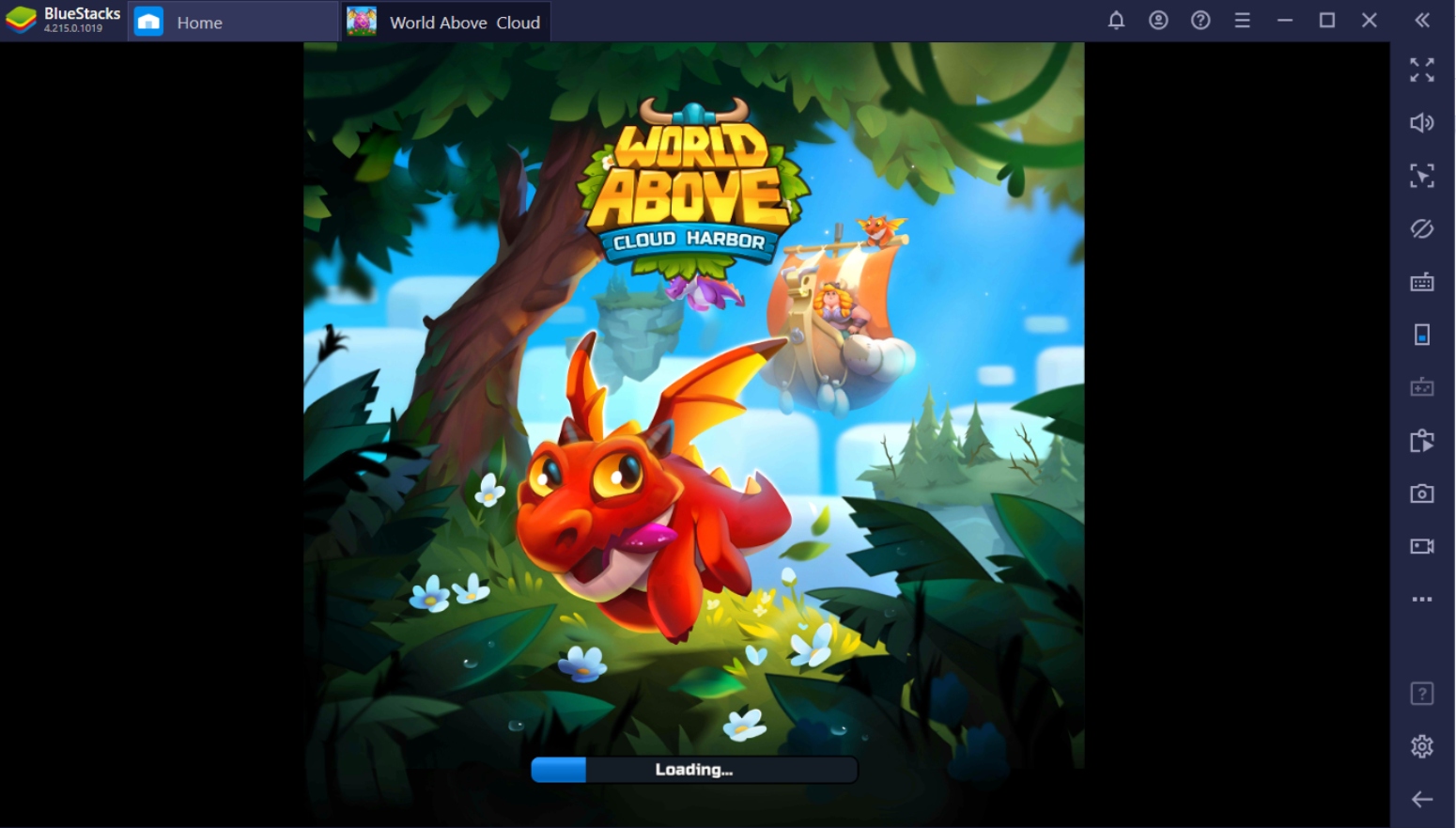 Completing your Combination Encyclopedia can be a hard task, especially if you're not familiar with how the game works. By learning some simple techniques on your game, you can finish your Encyclopedia way easier compared to how you would do it blindly. With the help of BlueStacks, you will be able to do it more efficiently on your PC. There's no time to waste! It's time to start merging your tiles to get new and exciting elements and discovering the world of Asgard.
Learning How To Merge Efficiently
There are multiple ways you can do merge completions without taking too much time and effort to do it otherwise. While most these will seem like obvious tasks, it's still good to take in mind when playing so that you can do it in an orderly fashion. After all, World Above is similar to every other merge games out there where you follow a few simple tricks to conquer solving puzzles and eventually complete the game by having all the items on your Encyclopedia.
Follow the Quest Line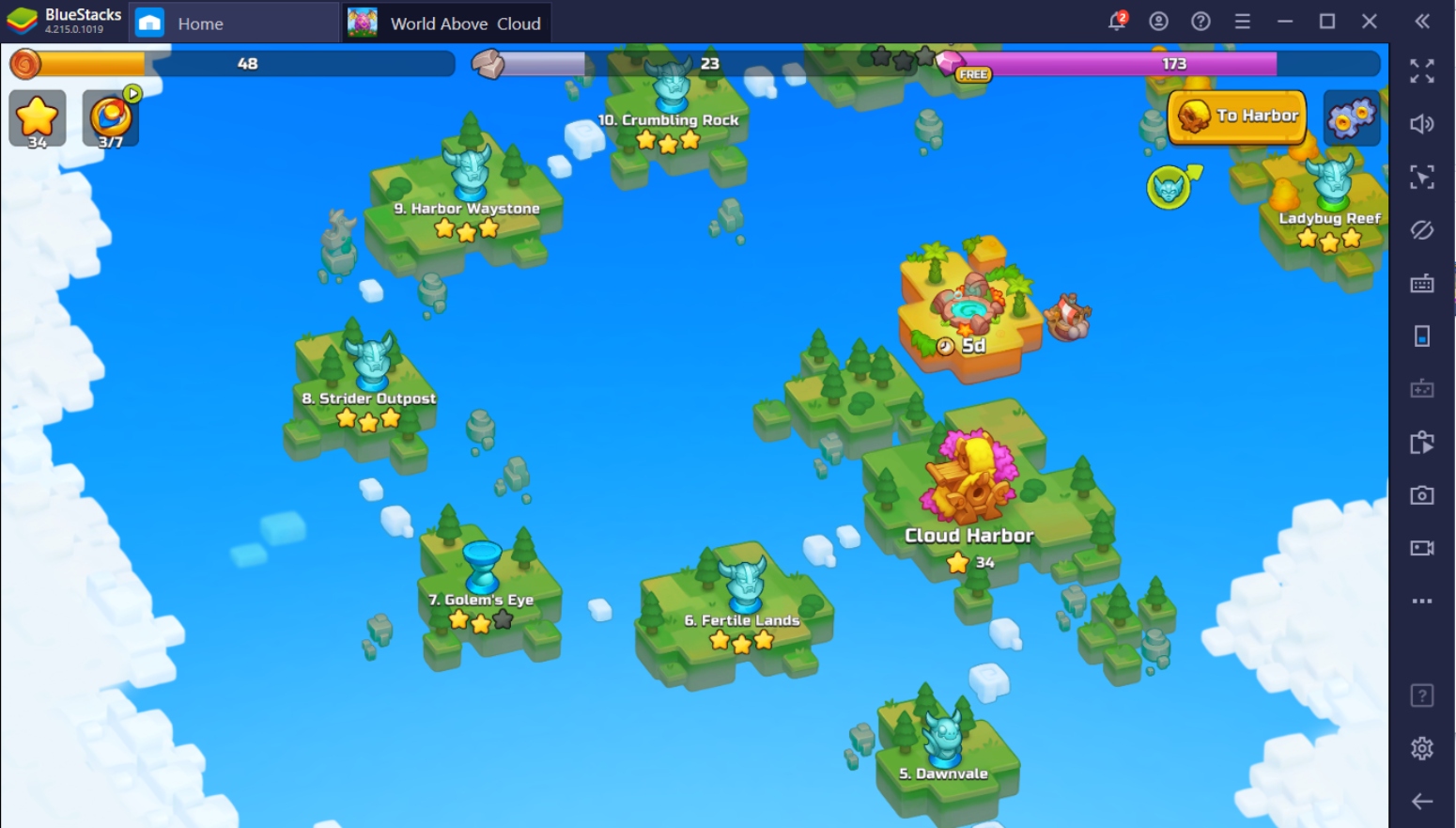 Players can easily be tempted to spend a lot of time in the Cloud Harbor to farm items in order to progress their Encyclopedia. However, you'll get a lot more rewards when following the quest line and it'll be easier to get certain combinations once you reach the higher stages in the game. Waiting for your materials in the Cloud Harbor should only be done once you have exhausted all your energy for the day and want to do more stuff before going to sleep or playing another game.
Focus on a Few Items at a Time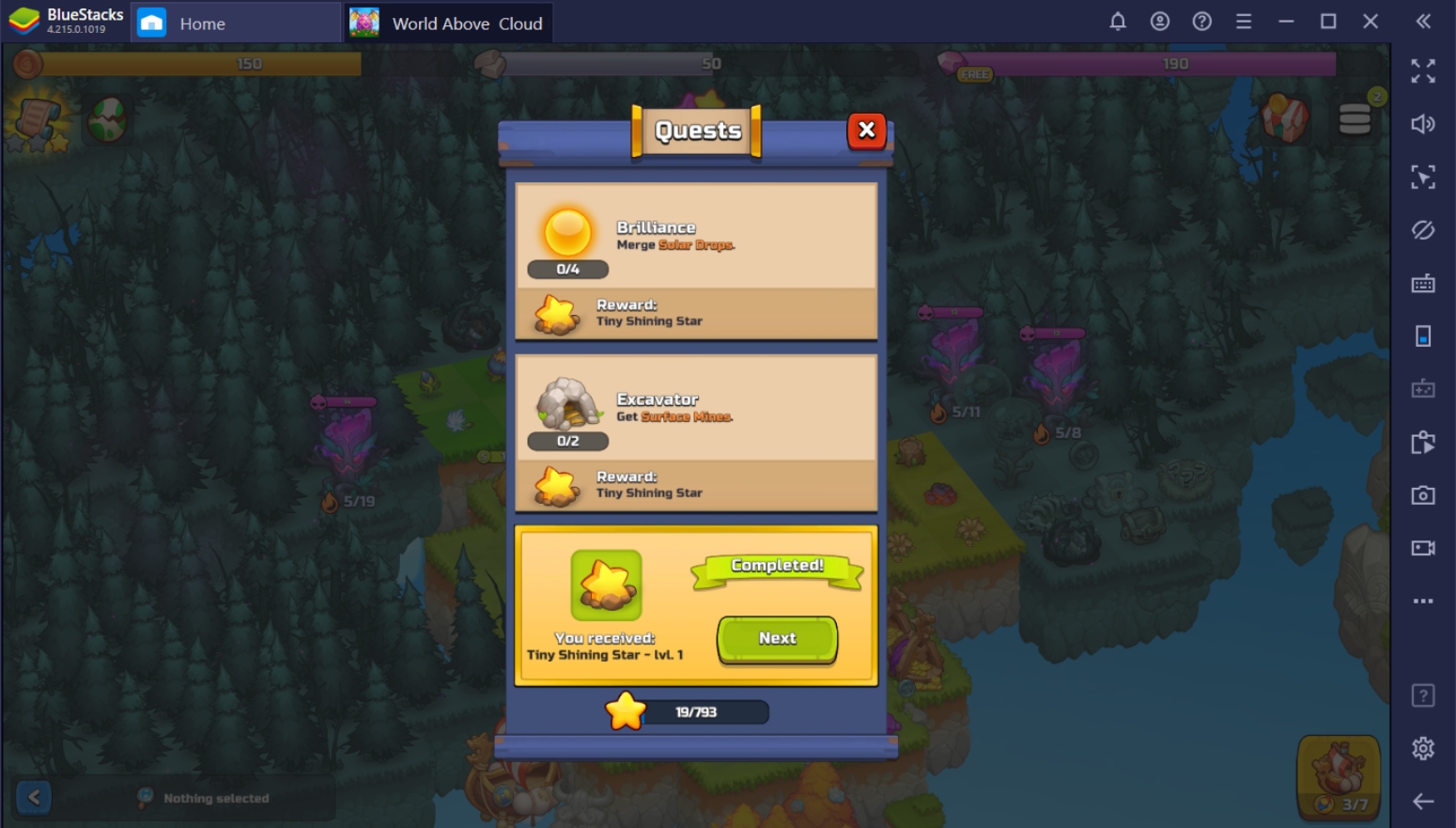 It's understandable why you'd want to merge everything at once then save them for later. However, with the limited space in the Cloud Harbor, it's simply too hard for you to actually focus on multiple combinations at once. You'll need to focus on 2 or 3 items before proceeding to the next item on your list. While you may think that this'll take you longer, having to continuously save space actually prevents you from cluttering up and accidentally misclicking.
Arrange Your Item Tiles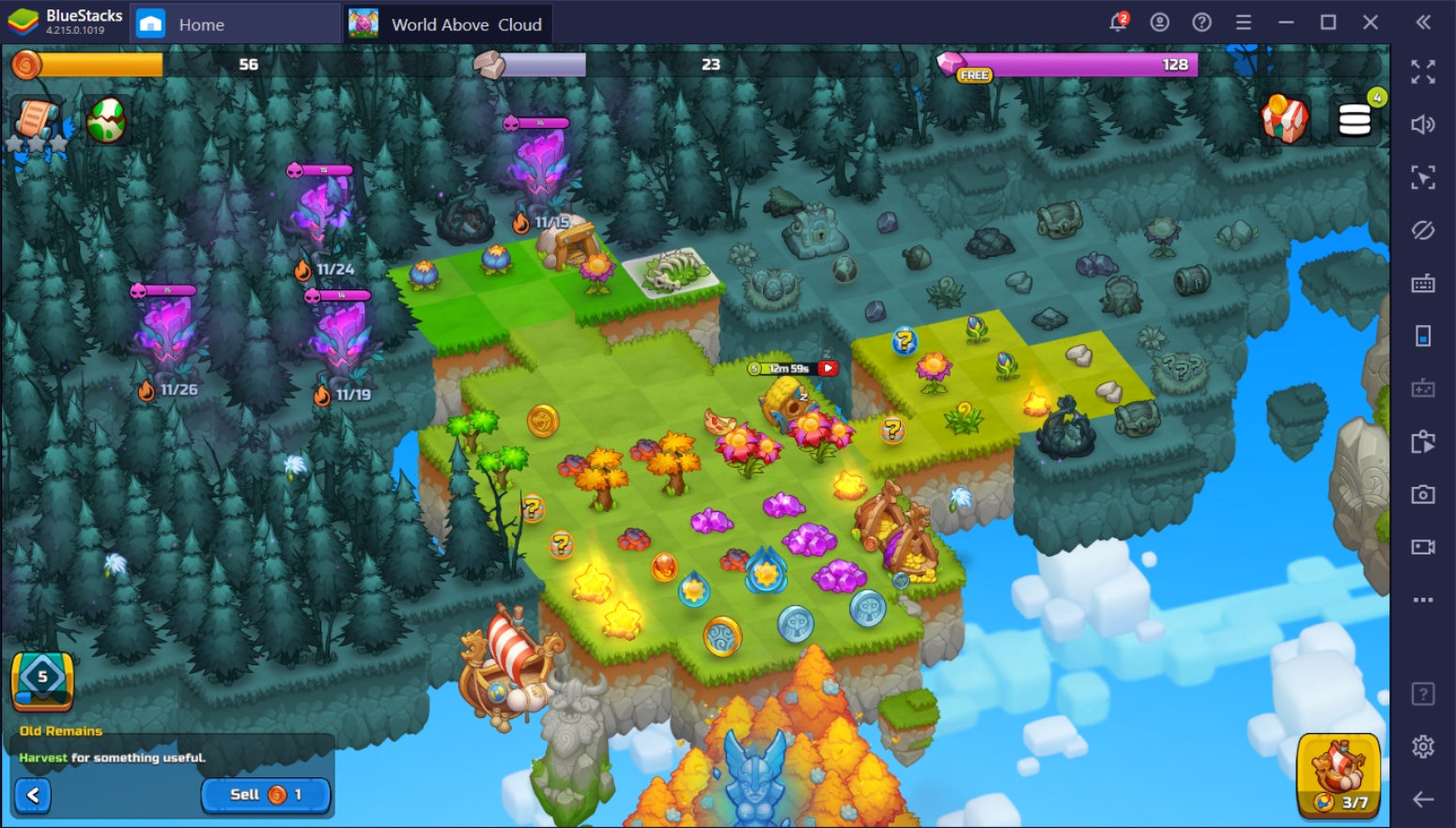 The worst thing to happen while trying to develop your pieces is accidentally clicking on it and harvesting it by mistake. With BlueStacks, you have pinpoint accuracy thanks to your cursor. However, it's still a good idea to arrange your items so that all the pieces you're trying to develop aren't easily misclicked. A good way to do this is by placing them in a corner you don't usually access along with all other pieces you're trying to develop.
Combine 5 or More Pieces At The Same Time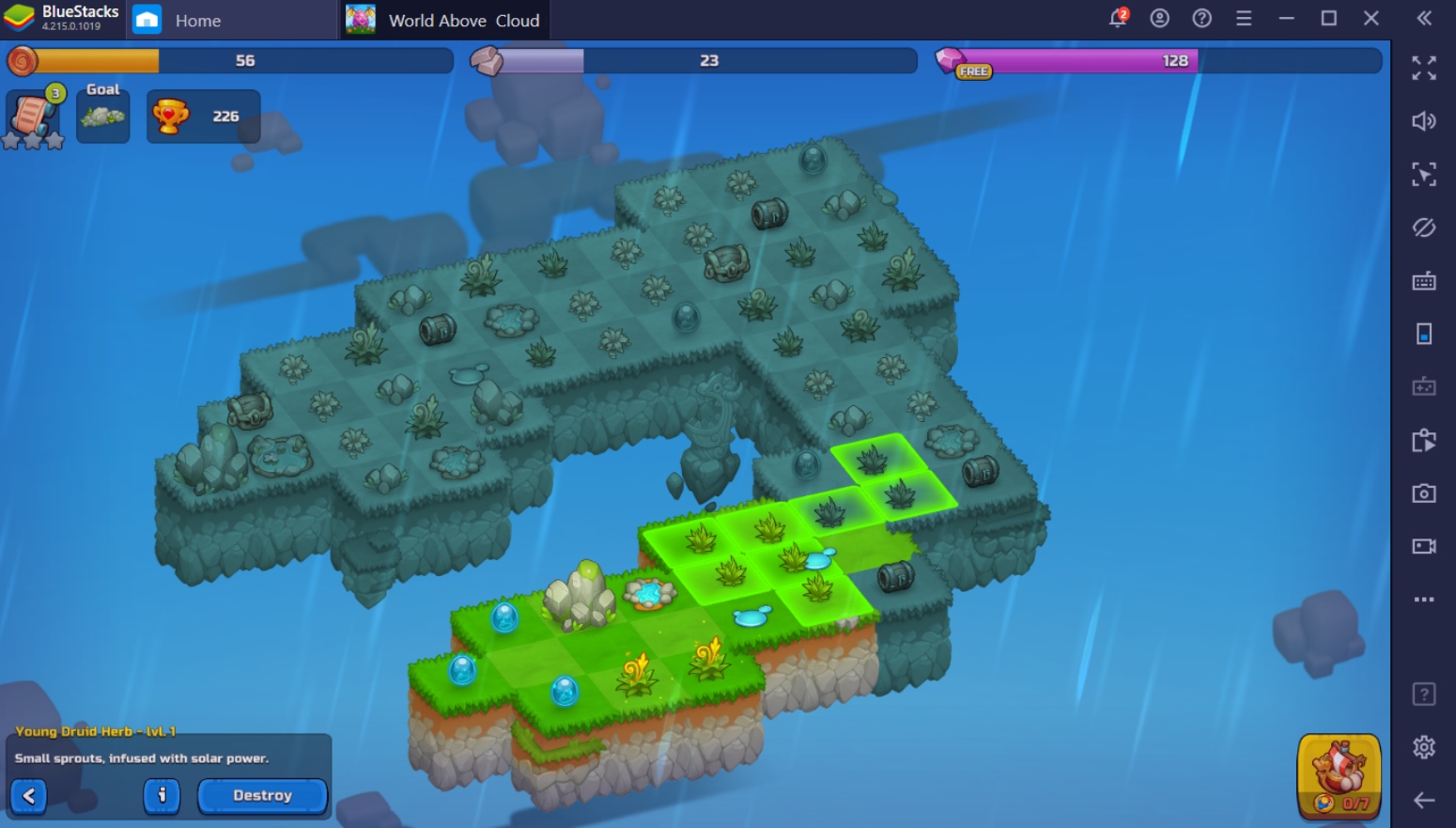 Combining 5 or more pieces will grant you a bonus and an extra piece of the item you combined. This will greatly hasten your progress if you wish to do it faster. Since some items are really hard to come by, it's best that you do this to make it easier for you to get more items at the same time, combining them all at once so you can take advantage of the combos. You'll need to be patient and let it sit in a corner for a while so that you can combine it later on.
Be Patient!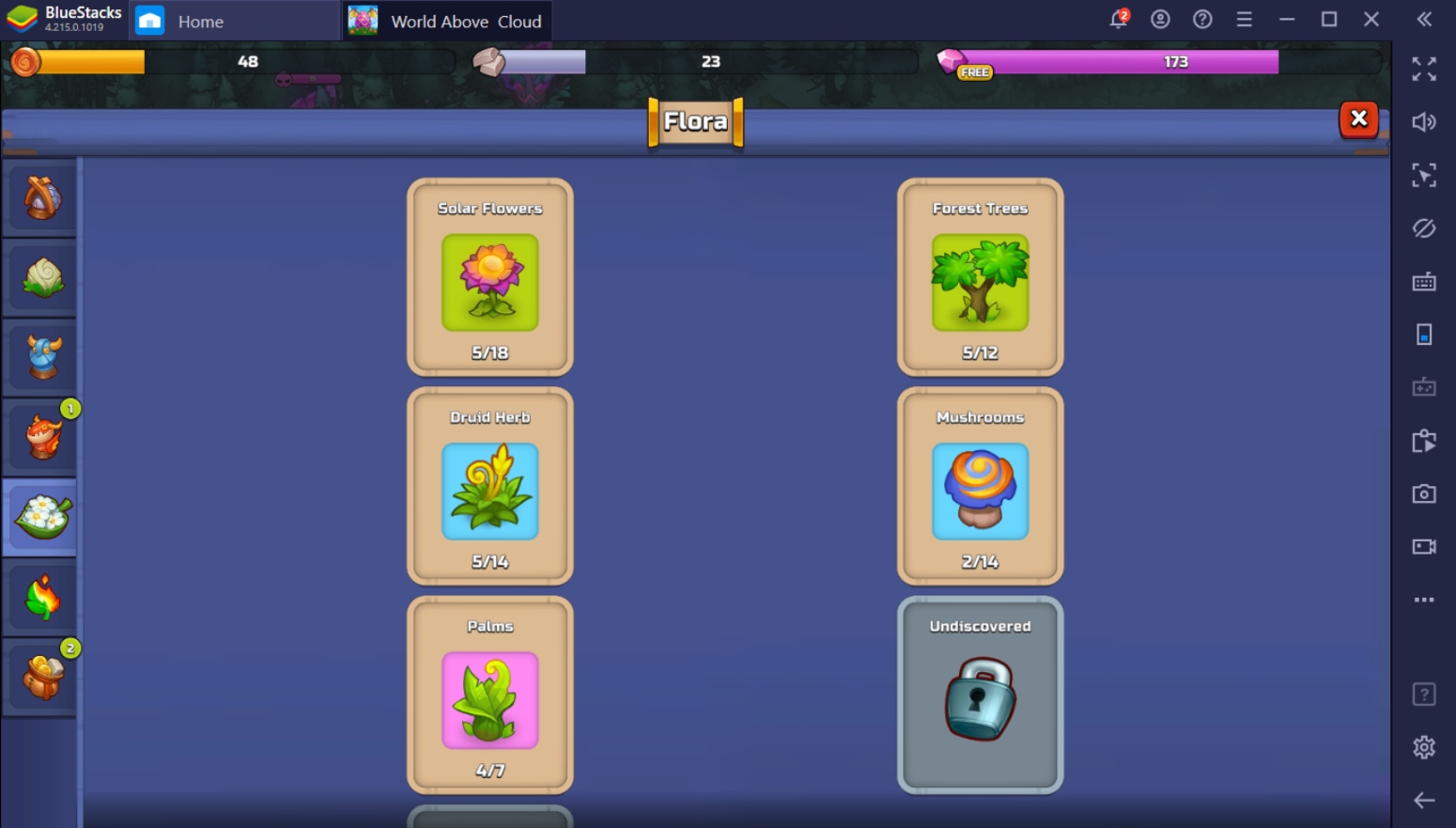 Fully developing your pieces will take time, and by that we really mean A LOT of time. If you're really set on trying to complete the Combination Encyclopedia, you must learn to be extremely patient with the game. Some of the items you'll want will be hard to come by, and some are only accessible through gem purchases which you can farm by simply completing tasks or watching ads in the game. Regardless, it will sure take weeks to months of farming if you're dedicated.
Benefits of Completing your Combination Encyclopedia
Completing your Combination Encyclopedia can bring you some real satisfaction, there's no doubt about that. However, pursuing trying to complete your Combination Encyclopedia comes with some serious rewards such as the gems you get for unlocking a new combination. Higher level combinations also tend to drop better items and yield higher level items for other combinations. Structures and Resource tiles are the best way to start doing this.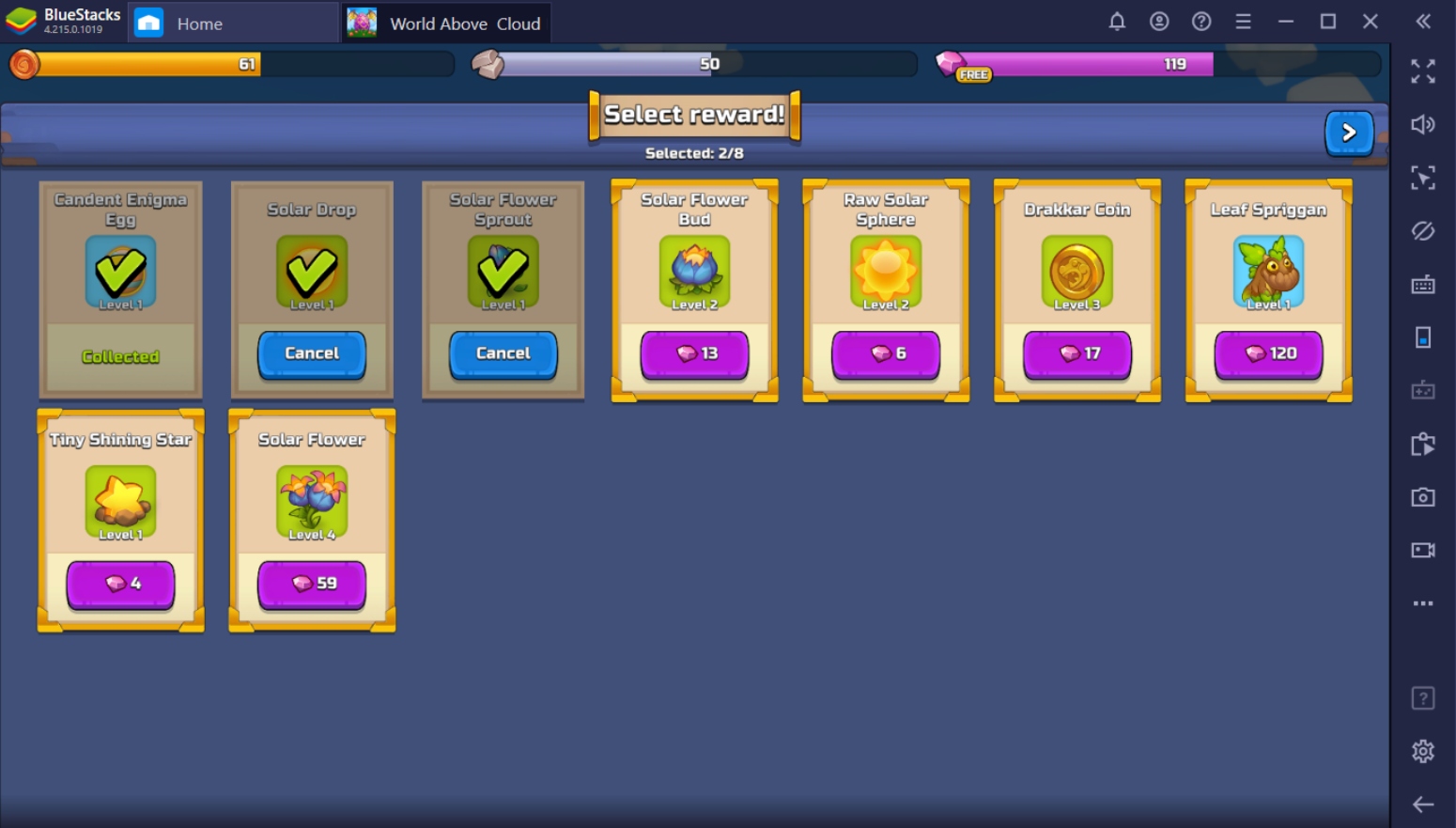 Can You Even Complete The Encyclopedia?
New events are being featured all the time in World Above, sometimes with these new events come new items and tiles you'll need to merge again. A short answer to the question is that you can complete all of it but there will come a time where all you can do is wait for the next event to introduce news items that will let you try and complete it again. Ultimately, you'll just have to keep playing the game to satisfy your need for completion over and over again!
Journey Across the World Above!
There are a lot of things you can do in this world above the clouds where limitless possibilities are presented to you right off the bat. Complete the different puzzles, time-attacks, and quests which make each stage a little bit more difficult than the previous ones. While you're out there trying to complete the Combination Encyclopedia, don't forget to take in the other aspects that the game has to offer for a gamer like you.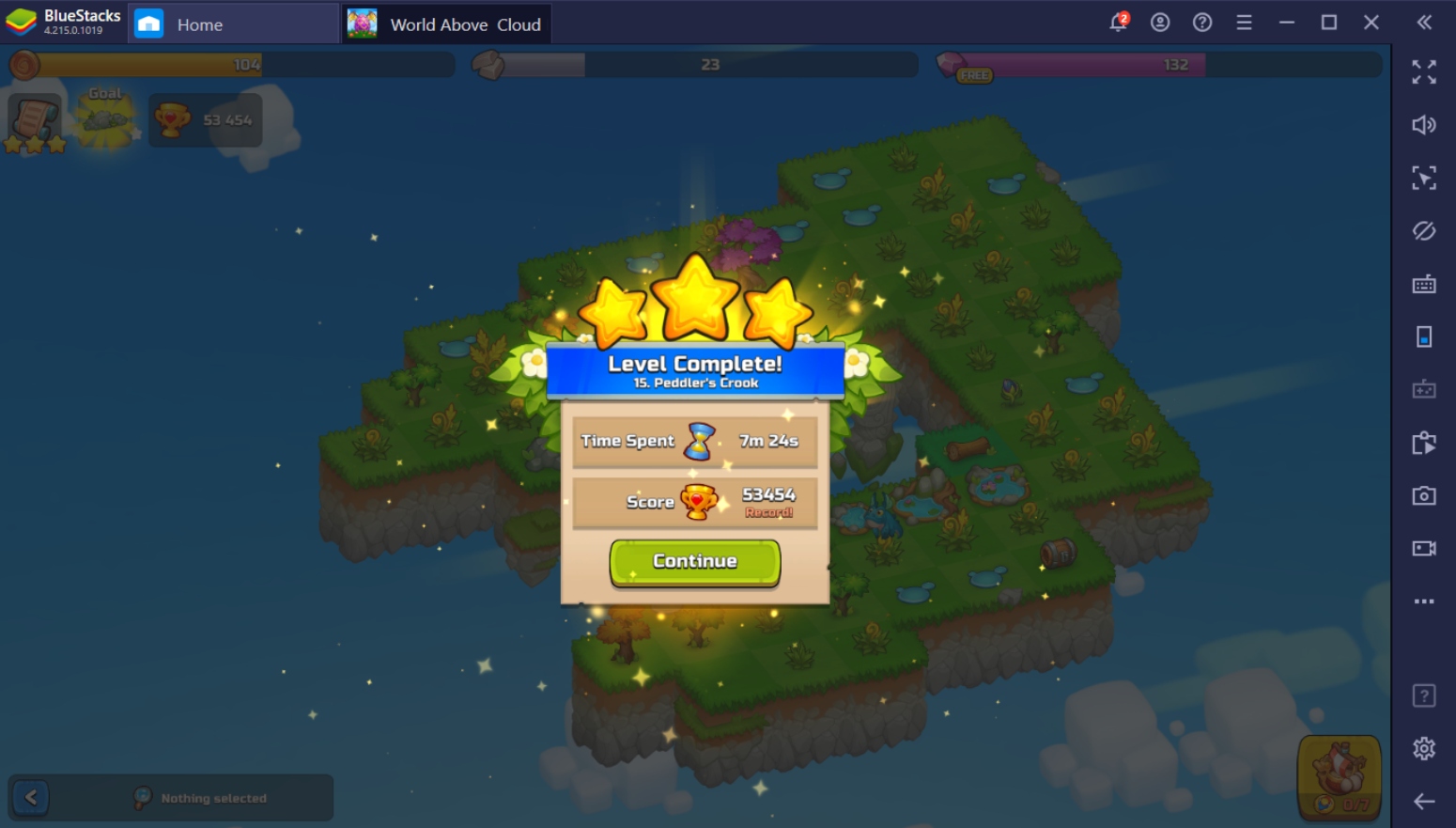 Enjoy the different features BlueStacks PC has for World Above, play more than one game with the Multi-Instance Manager which allows you to have World Above open while you play other games on BlueStacks. There are different features you can access just by downloading the game on the PC Platform. Let the magical world of Asgard fill you with wonder as you work your way through the different elements of the game!