Game Guides
World Above on PC : Make the Most of this Puzzle Game with RPG Elements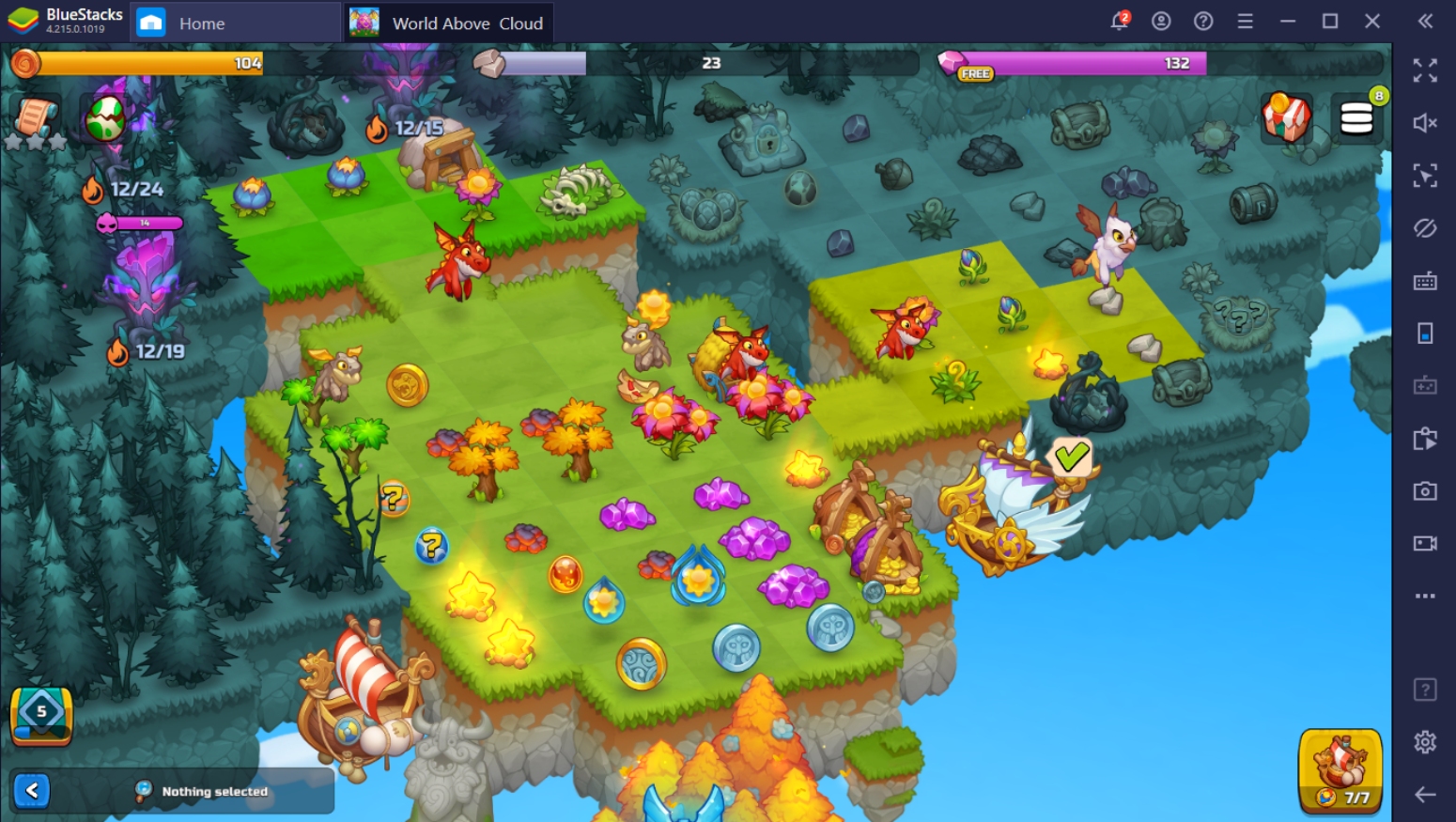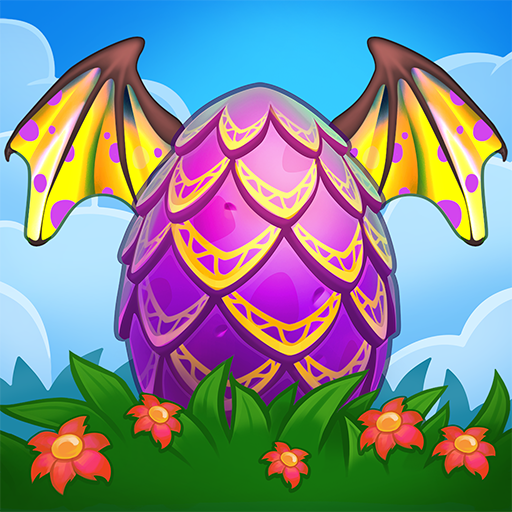 Planning to play World Above: Cloud Harbor on your BlueStacks PC platform to pass the time? You won't be disappointed with tons of content you can do in the game, it'll leave you playing for hours non-stop. With the rising popularity of merge games that leaves all its players in satisfaction, it's no wonder others want to experience what all the hype is all about. Learn how this game has captured the heart of 500,000 players all over the world!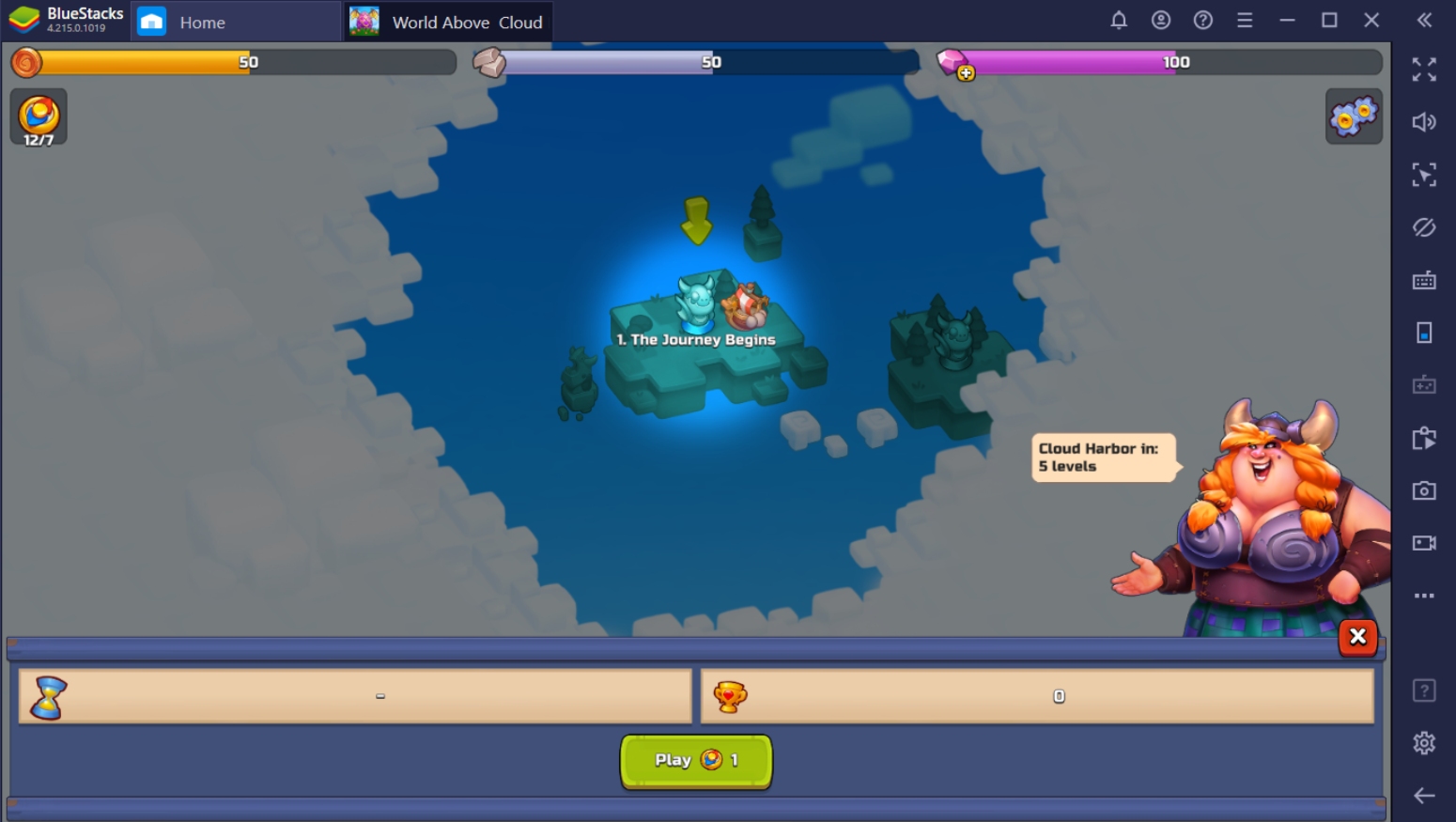 The floating world of Asgard feels like an endless journey as you solve puzzles, time-attacks, and fun events. Enjoy the fun setting of Norse mythology retold in a light and amusing fashion that both adults and children can enjoy. There's no end to the fun when it comes to playing merge games like these. You're always left with things to do with a seemingly endless task list that you'll always want to accomplish to feel the satisfaction of completing the game.
Solve Fun and Exciting Puzzles!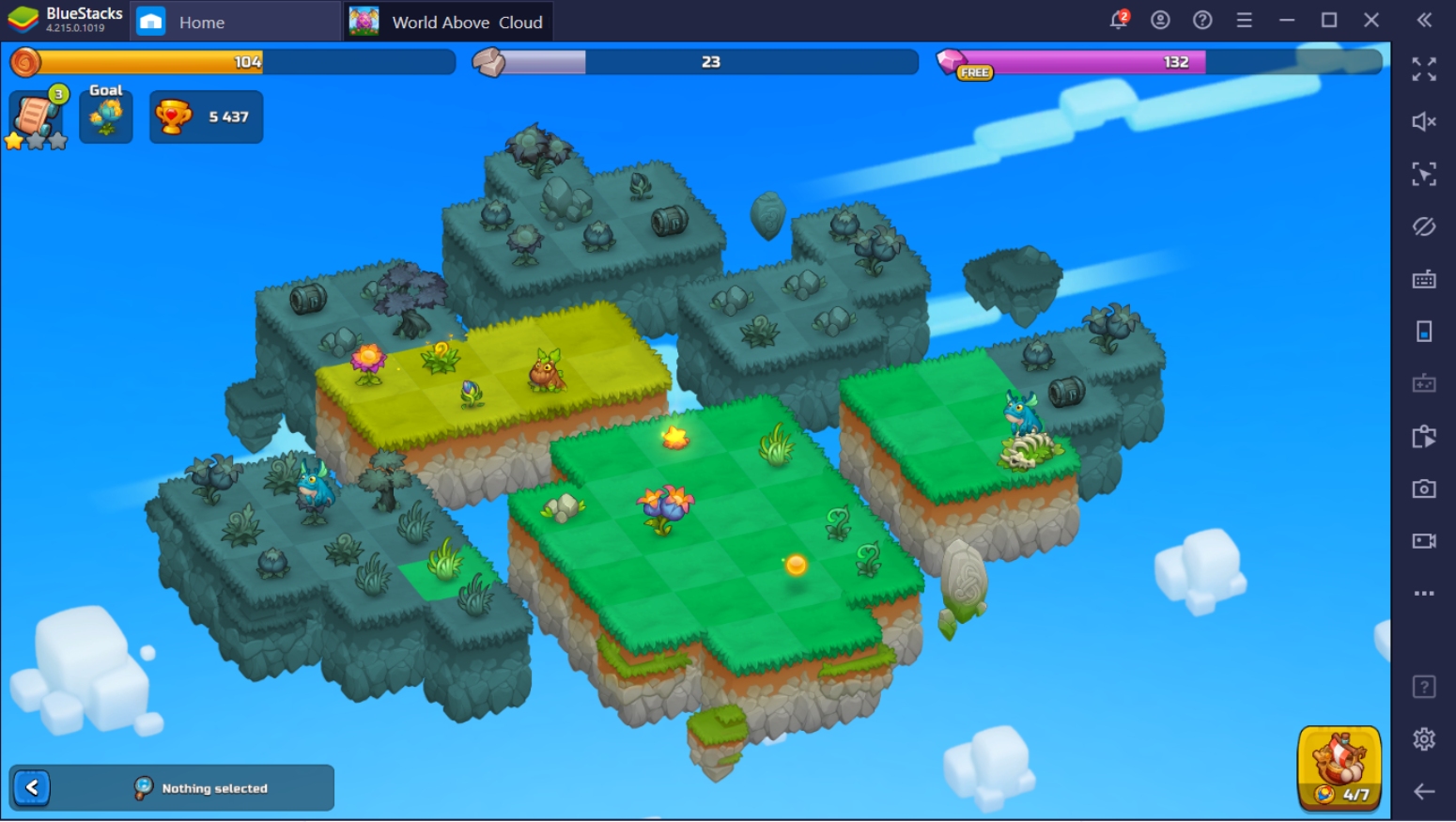 Merge games puzzles may seem relatively easy, but like all puzzle games, that's just in the beginning. Once you reach the higher levels of the game, you'll need to incorporate strategic thinking in completing the puzzles while you try to aim for a 3-star completion by trying to accomplish the missions within each stage as well. This new approach to puzzle games which gives you the illusion of moving freely will test your wits and creativity.
Beat the Clock on Time Attacks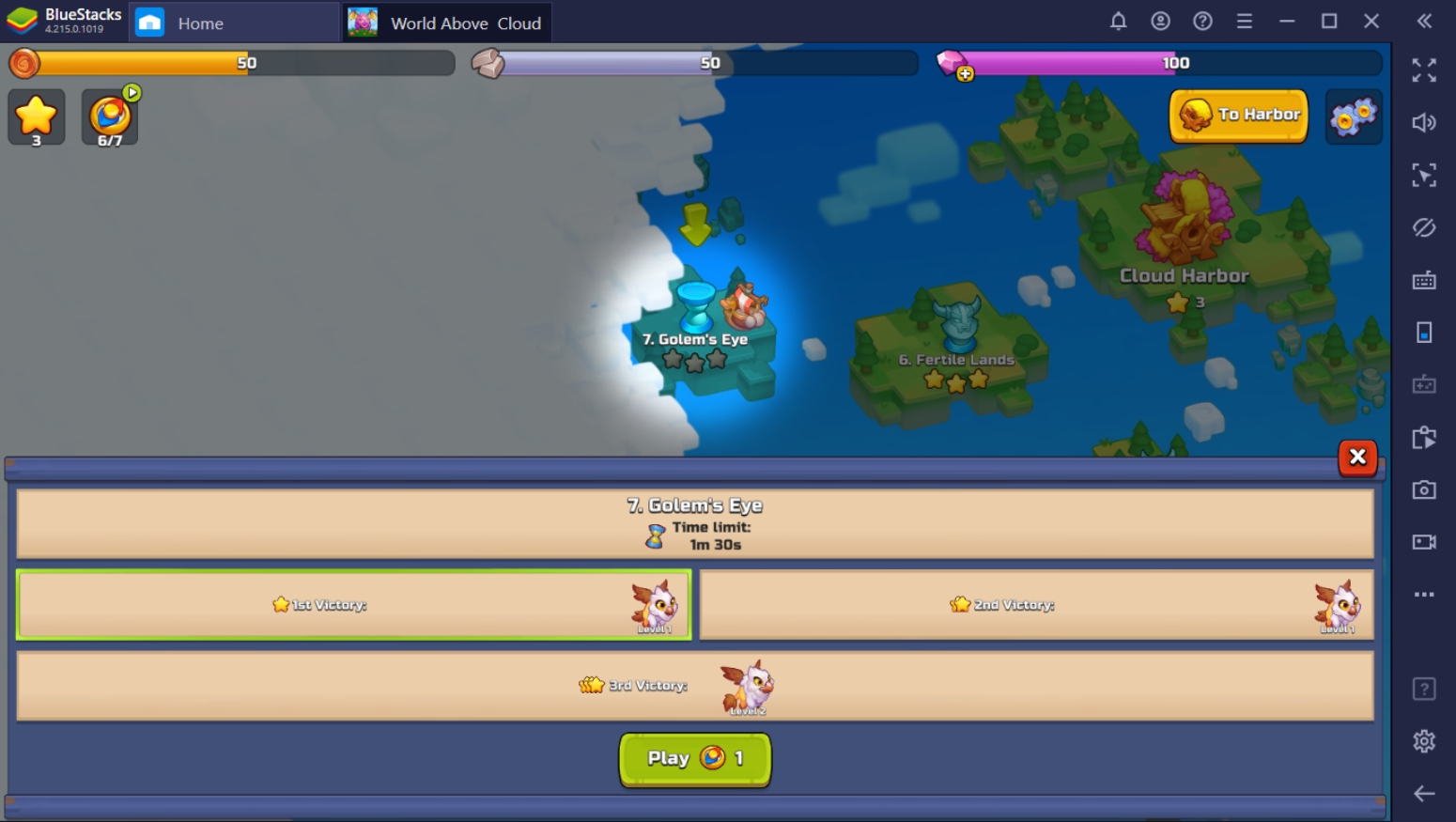 As if trying to solve the puzzles weren't enough, additional game modes such as the time-attack will test your quick-thinking and reflexes by completing the stage within a certain period of time. To achieve a 3-star finish, you'll need to beat it 3 times with each completion reducing the timer lower until it asks you to finish it under a ridiculous time limit which may seem impossible for those with very slow reflexes and hand-eye coordination.
Enjoy Endless Combinations in the Encyclopedia!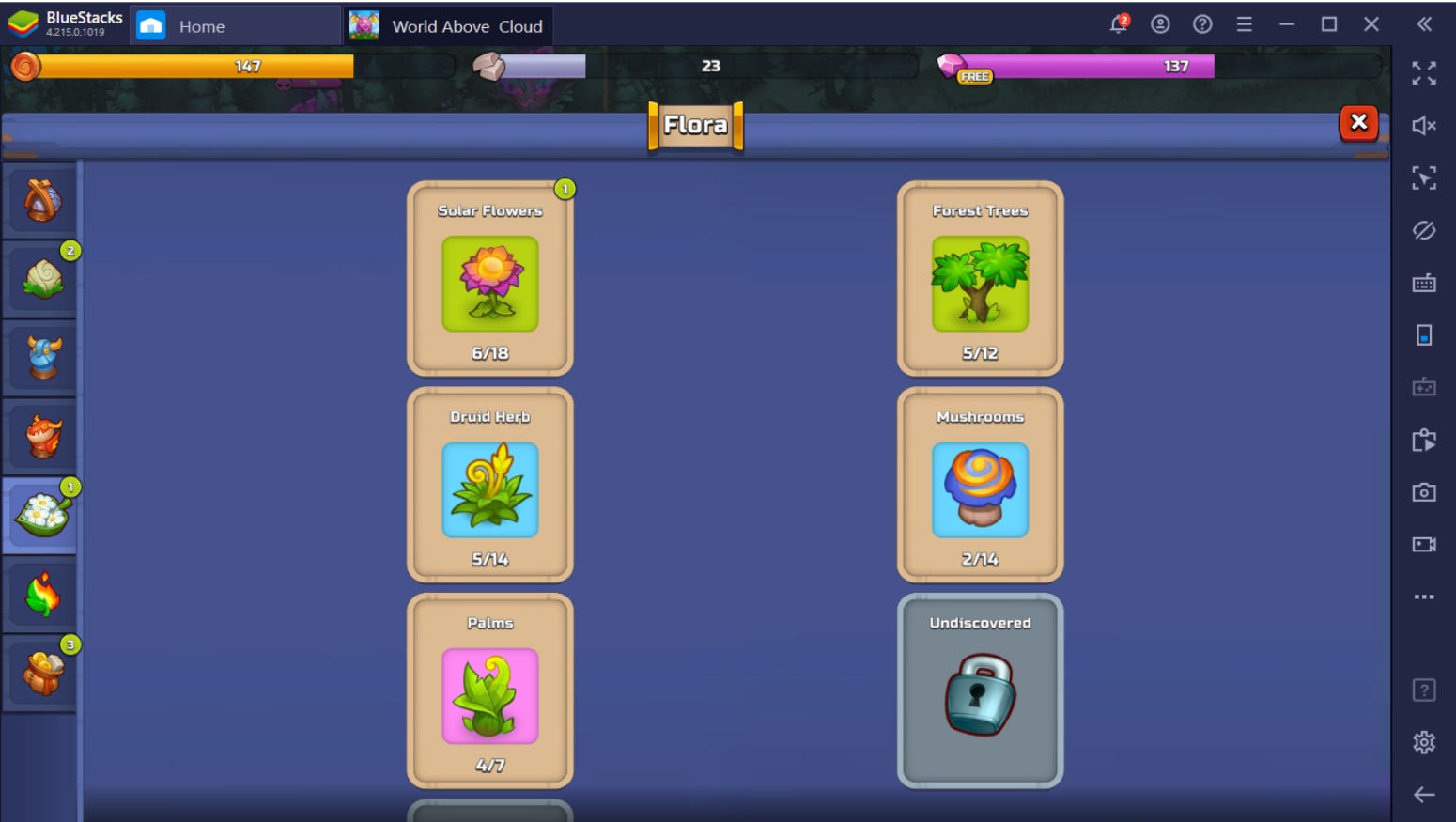 To complete the Combination Encyclopedia is to achieve the highest level of satisfaction. With the constant need to always develop your pieces and items, you'll find yourself spending hours on Cloud Harbor just to get the items you want to unlock just to complete a page in the encyclopedia. This is no easy task to achieve which is why you may want to learn The Best Way to Complete Your Encyclopedia with the BlueStacks World Above Guide.
Exciting New Events Await You!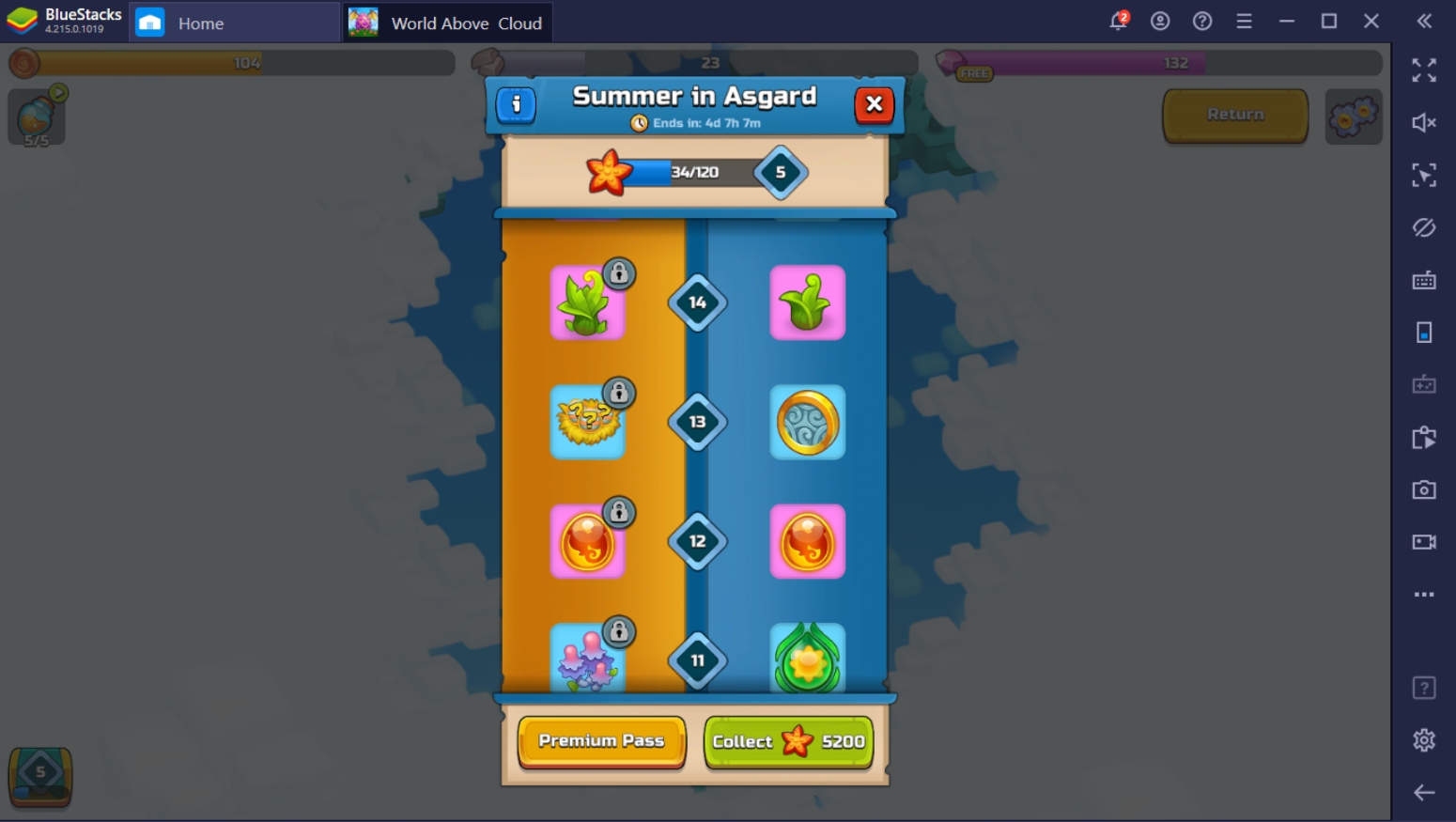 Much like this month's Summer in Asgard Event, you can expect new events to keep you entertained with the game for the months to come. Adding new dragons, items, terrain, and other pieces to make sure that you'll always aim at completing your Encyclopedia. The rewards gained from these events also allow you to develop your Cloud Harbor even better and create new themes every time a new event arrives in World Above.
Create a Wonderful Settlement with the Cloud Harbor
The Cloud Harbor is the highlight of World Above, this is the place where you can build different structures, develop your pieces, and collect dragons who help you expand your territory further. This is where you'll spend most of your time once you run out of stamina to complete puzzles and don't feel like watching some ads just to get more. Your achievements in your missions and stages will reflect on your settlement as you collect different prizes.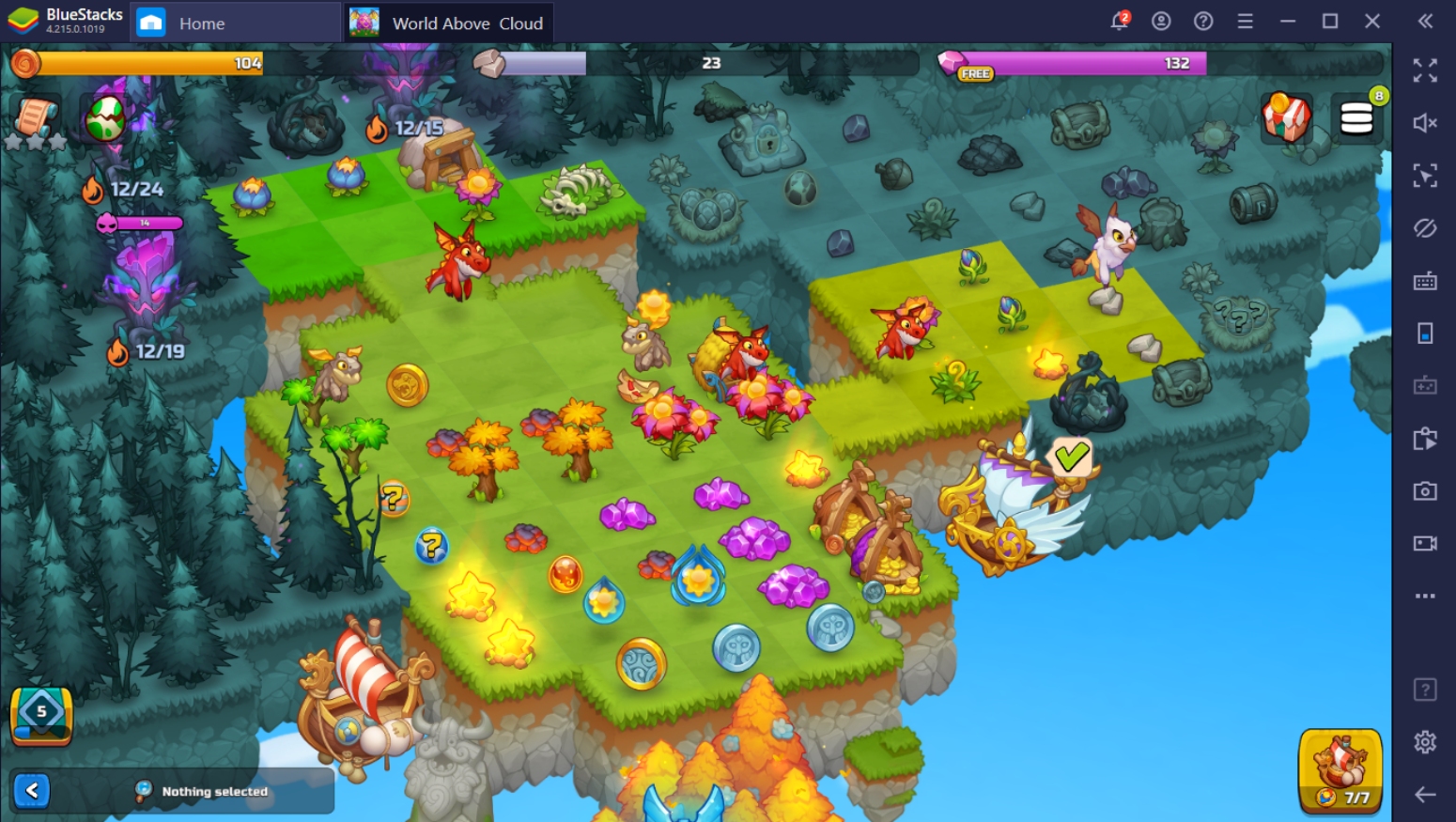 There's so much to do in the Cloud Harbor! With fun features like weather changes which will increase random drops on certain items you'll need, it will make you check up on your game once in a while to get the perfect weather in order to complete your collection. Not only that, but it's also up to you to manage your resources so that you can make a fully functional settlement without sacrificing space or efficiency of your other structures in the Cloud Harbor.
What about the Energy System?
It's no secret that a lot of players really dislike the energy system which limits the amount of time you can play at a time. In World Above, you can bypass this by watching ads that give you a certain amount of energy for every 30 seconds of advertisements watched. This may sound like a pain but it sure beats waiting 50 minutes for each energy to finish. You can virtually have unlimited energy by watching ads every time your energy bar runs out.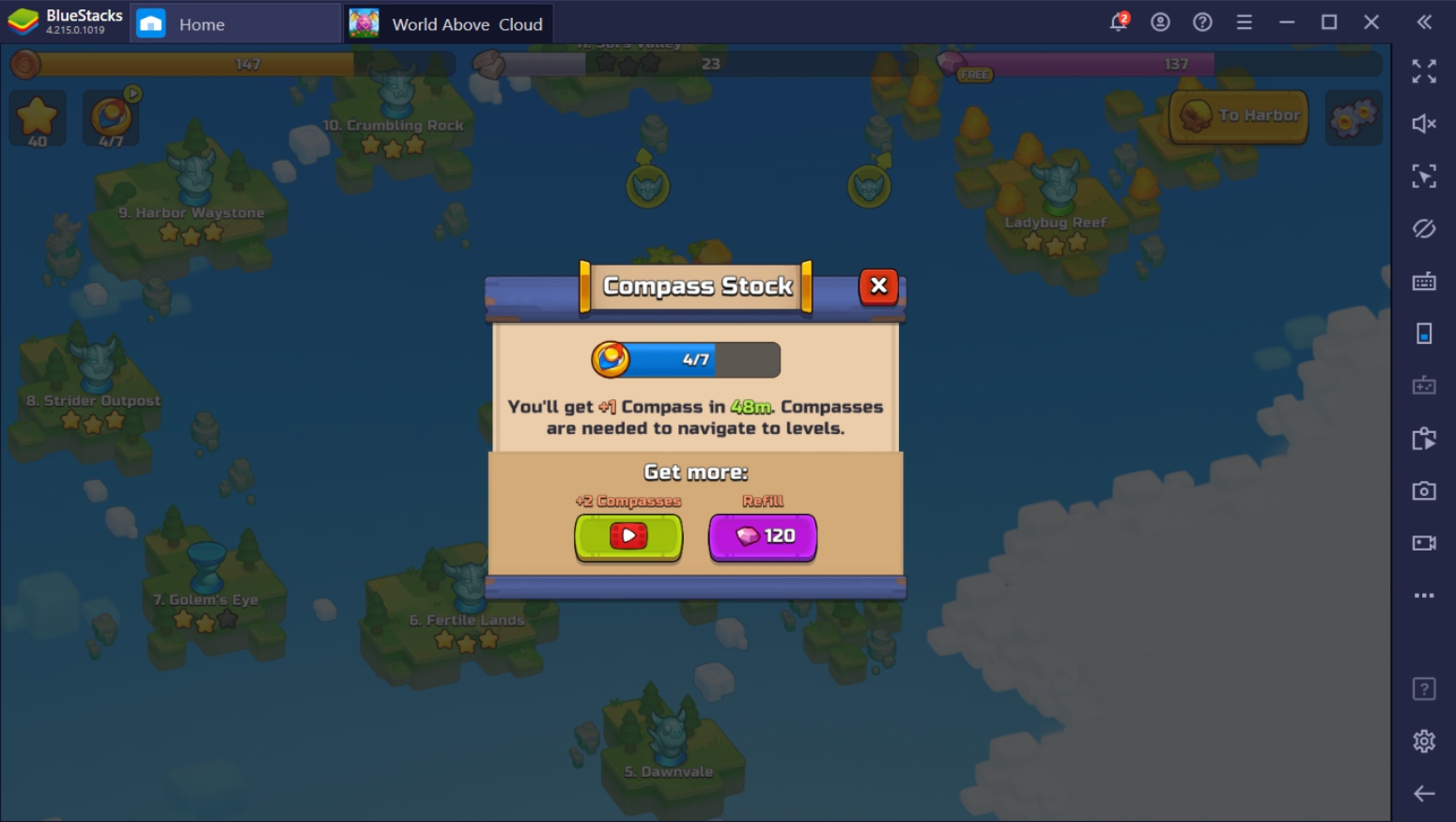 The great thing about it is you don't even have to watch all these ads. With the BlueStacks Multi-Instance Manager, you can play more than one game at a time. So, when your World Above instance is running an ad, you can just switch to another game while you let the 30-seconds pass by. Don't forget to click on "Mute Instance" so you can enjoy your other games seamlessly without worrying about what's playing on your other instances.
Enjoy Exclusive Features on World Above with BlueStacks on PC
World Above isn't as forgiving as any other game out there! The countless difficult puzzles will surely give you a hard time which is even harder when you only have the limited features of a smartphone. The BlueStacks client is full of features you can use such as the pinpoint accuracy and reliability of using your cursor and mouse instead of stubby thumbs that bump into each other. Play on Farm Mode so you can enjoy other stuff while you leave it in the background.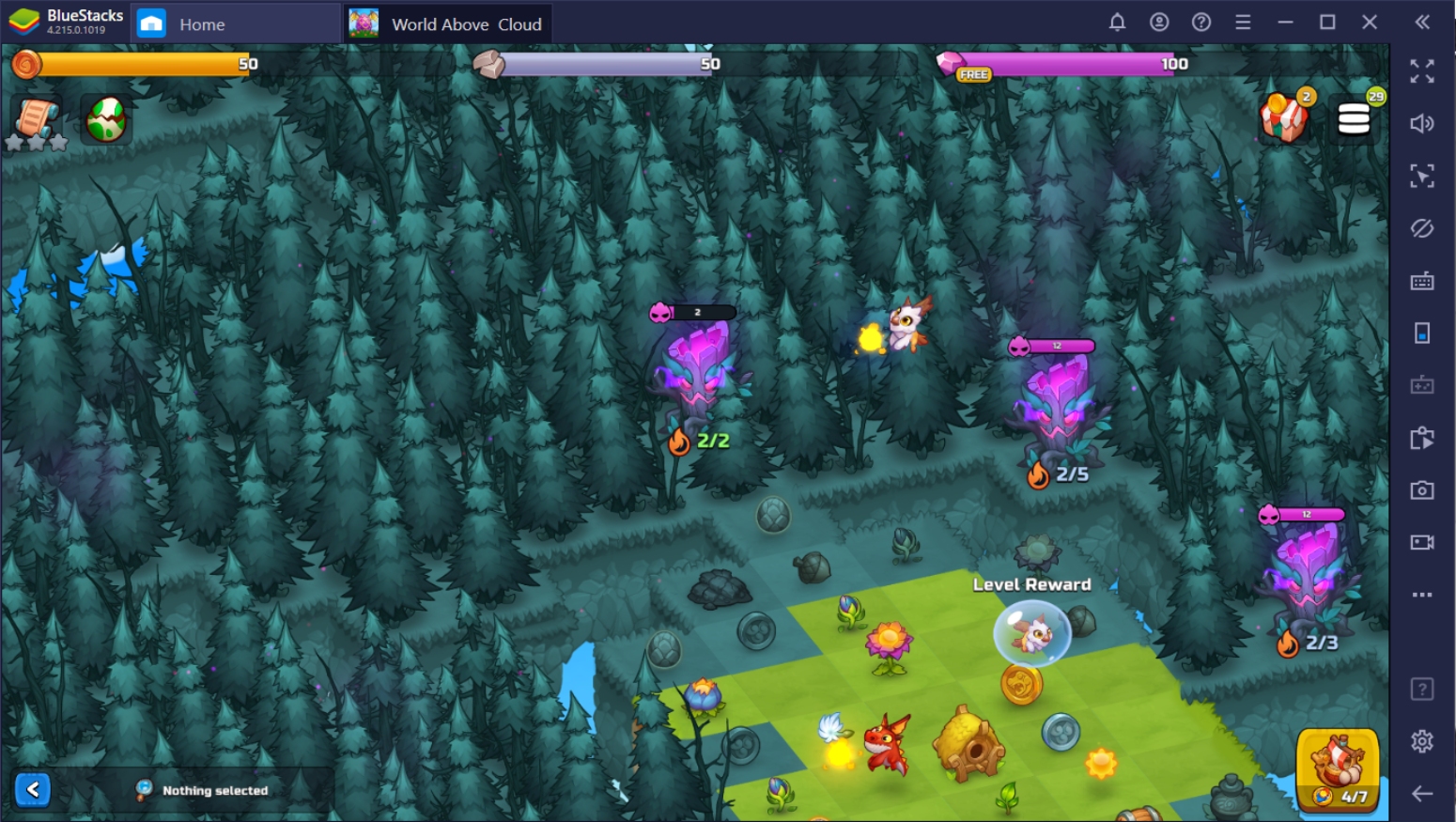 Asgard awaits new challengers like you to bring life back to its roots. Your wits, reflexes, and creativity are qualities needed to save the world from the weird things happening around it. Don't ask yourself if you want to play this game, just dive right into it and you'll see why the game has found popularity on the international level. With BlueStacks as your number 1 partner, you can expect to achieve anything in conquering the wonderful challenges this game has to offer.