Game Guides
How to Optimize Your Experience in ZIO and the Magic Scrolls on PC With BlueStacks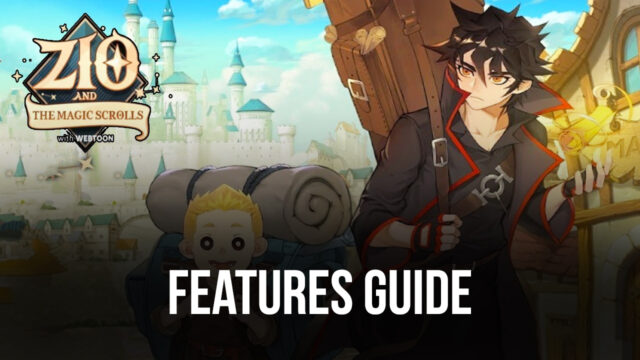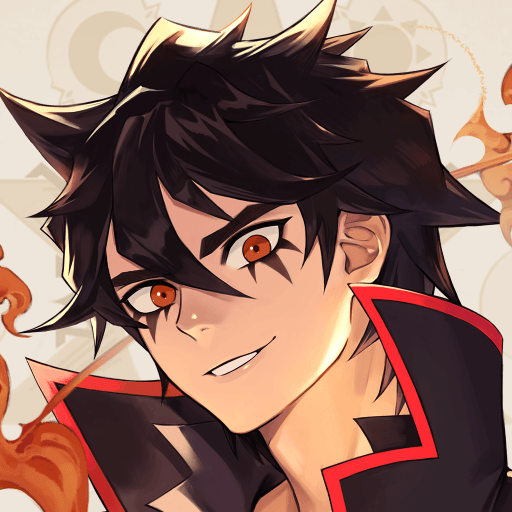 ZIO and the Magic Scrolls is a brand new idle RPG released just a couple of weeks ago, based on the Webtoon comic of the same name, offering us a story revolving around the eponymous magician, Zio, who has sacrificed all his magical powers to put an end to a great conflict that took place before the game and left him only able to craft magical scrolls, which he sells in order to make a living.
Despite being an idle RPG with mostly automated gameplay, ZIO and the Magic Scrolls is actually quite story-heavy, featuring lots of cutscenes and a prolific narrative, which players slowly discover as they progress through the main campaign. Those who enjoy story-driven games with compelling plots will find a lot to see and discover here.
Even with its simplistic gameplay style, however, you can play ZIO and the Magic Scrolls on PC with BlueStacks to get a much better experience with this game. By playing on our Android app player, you can not only enjoy this idle RPG on your large computer monitor but also get access to a wide plethora of features to further enhance your gameplay. Not to mention that you can also set your framerate to the highest settings and enjoy the smoothest gaming experience, without having to spend money on an expensive phone.
And in this guide, we'll show you exactly how to configure these tools to get the most out of them in this game.
Speed Up Rerolling by Playing on Multiple Instances
ZIO and the Magic Scrolls plays very similarly to other idle RPGs like AFK Arena, in the sense that the main gameplay is mostly automated, while your role as the player is to manage your resources in order to summon the strongest characters in the game and upgrade them to create unstoppable teams.
Just like with any other gacha out there, however, the best characters are hidden behind the randomized summoning system. In other words, you'll be spending most of your time farming for resources to perform summonings, only to get a random character that, more often than not, is going to be trash.
This is why many players prefer to reroll when starting in a new gacha RPG, in order to unlock a few good units from the very beginning and get a head start. The process of rerolling revolves around starting a new game, using the free summonings, restarting if we don't get the characters we want, and repeating the process as many times as necessary, until we get what we want. Understandably, considering that the best characters appear only 3.8% of the time, getting the exact units that you want can take a long, long time.
Luckily, with the Instance Manager, you can reroll on multiple accounts at the same time, while keeping all your games on one screen for added convenience. And while this won't actually give you better odds of obtaining the best characters in the game, the fact that you're performing more summonings within the same period will significantly speed up the entire process.
Access the Instance Manager by pressing Ctrl + Shift + 8 at any moment, and click on "+Instance" to create as many instances as you want. Afterward, by assigning a unique Google account to each instance and following the instructions in our ZIO and the Magic Scrolls PC setup guide, you can start rerolling on all your games at the same time. Check out our reroll guide for this game to learn more about the process.
Automate Certain Parts of the Game
Now, as is the case with countless other idle RPGs, ZIO and the Magic Scrolls also feature tons of automation natively, which are used mostly for the combat system, as well as for the AFK farming mechanic. And while the former takes place only when in battle, the latter is always active, and you can always pick up your rewards for AFK farming at any moment, which are increased depending on the amount of time you spent farming.
The AFK rewards are capped up to a maximum of 12 hours initially, which means that you'll stop producing resources once your bag is maxed out. In this sense, you need to manually open the app, and at the very least receive your rewards a couple of times per day, in order to keep a constant production.
However, while it's simple enough to just run the game and pick up your rewards, there may be times when we simply don't have the means or disposition, especially if we're busy working all day. For such cases, you can easily automate this process by playing ZIO and the Magic Scrolls on PC. Through our Macro Recorder, you can record yourself doing trivial and repetitive tasks, and then use the resulting macro to automate the process on every subsequent occasion. In this sense, you could simply launch the game, execute your macro, and leave it running while you go out and do your thing. And when you come back, you'll have all your resources collected and your team tirelessly generating rewards for you.
You can open the Macro Recorder by pressing Ctrl + Shift + 7, and then clicking on "Record new macro" to start recording. And once you've created your recording, you can give it a key assignment to reproduce it on subsequent occasions, with the press of a button. These macros even work when you're running multiple instances at the same time, by activating the Multi-Instance Sync tool. In this sense, by activating the Sync feature, you can even automate most of the process of rerolling on several accounts simultaneously, and save tons of time and effort.
These macros even work while BlueStacks is minimized, so you can easily leave them running while you do something else on the PC, and our emulator will essentially automate basic processes for you.
And this is only what you can do with three of the features that BlueStacks has to offer. There are many others to discover when you install and play ZIO and the Magic Scrolls on PC. Check it out for yourself and let us know what you think!