Disclaimer: While Genshin Impact was already released earlier this week, it's still not available for Android emulators. We're working around the clock to make this game playable on BlueStacks ASAP, so stay tuned. The screenshots in this article are from the PC version.
Quick Navigation
Back in 2017, miHoYo announced that they were hard at work developing a new project using the Unity engine. This studio is the developer of the fantastic Honkai Impact 3rd, a mobile game with fast-paced, combo-based action combat much like in Devil May Cry or Bayonetta, with a unique storyline and awesome graphics and performance. The project in question was Genshin Impact, an open world title inspired by some of the most influential games in the genre, but with an anime aesthetic.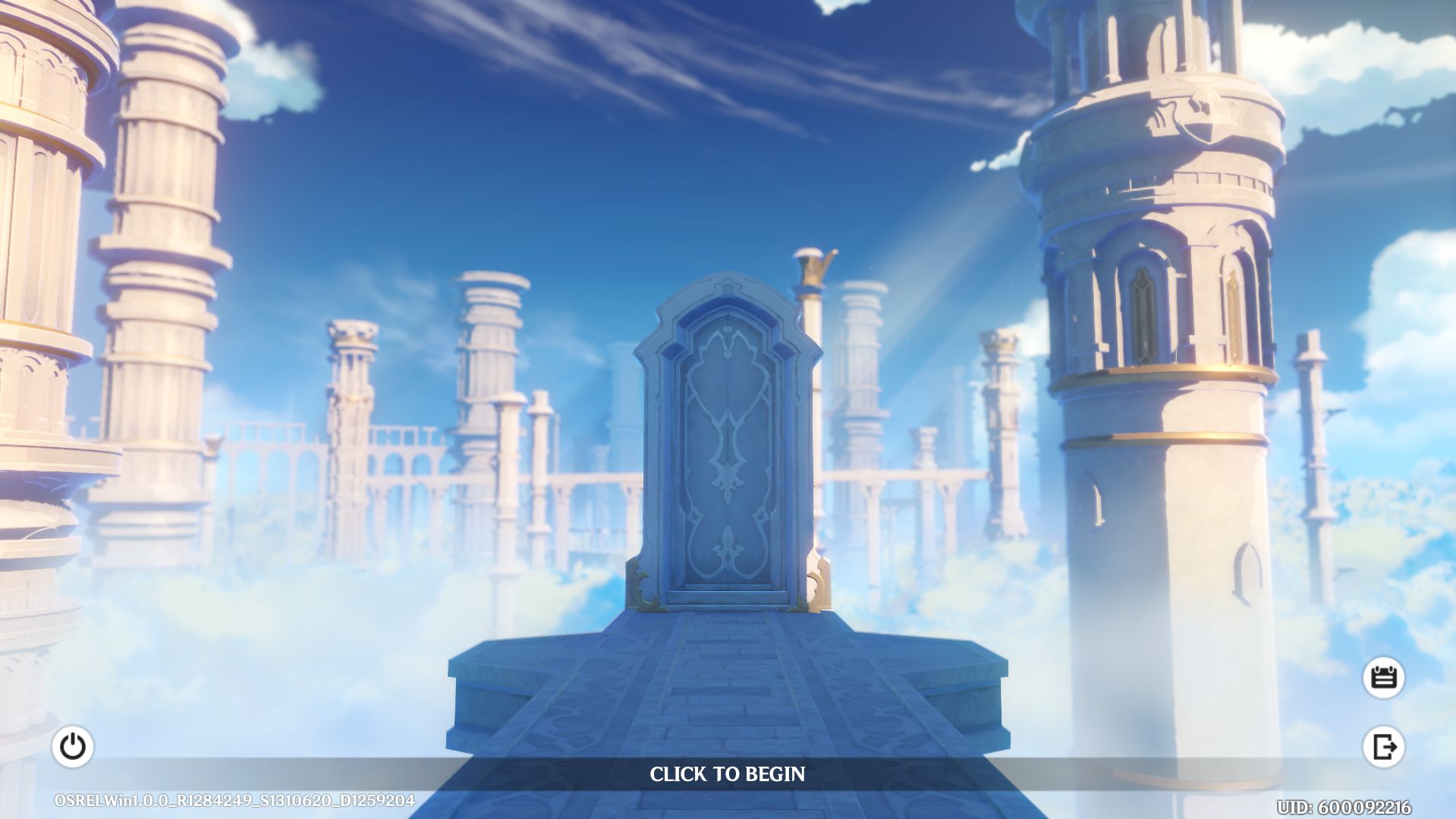 Judging from their previous game, it was clear that miHoYo isn't a studio that works in half measures, and instead goes all-out in its projects. This is why, when they announced Genshin Impact, and the reveal trailer showed it was a game heavily inspired by games like Nintendo's Breath of the Wild, it was hard not to get excited. When September 28 arrived, around three years after the game's reveal, Genshin Impact was finally launched, and it was as good as everyone expected.
There's quite a lot to talk about when it comes to this game, which is why we decided to create this article. In the following paragraphs, you'll find all sorts of interesting info about Genshin Impact, including our exclusive review and personal impressions near the bottom.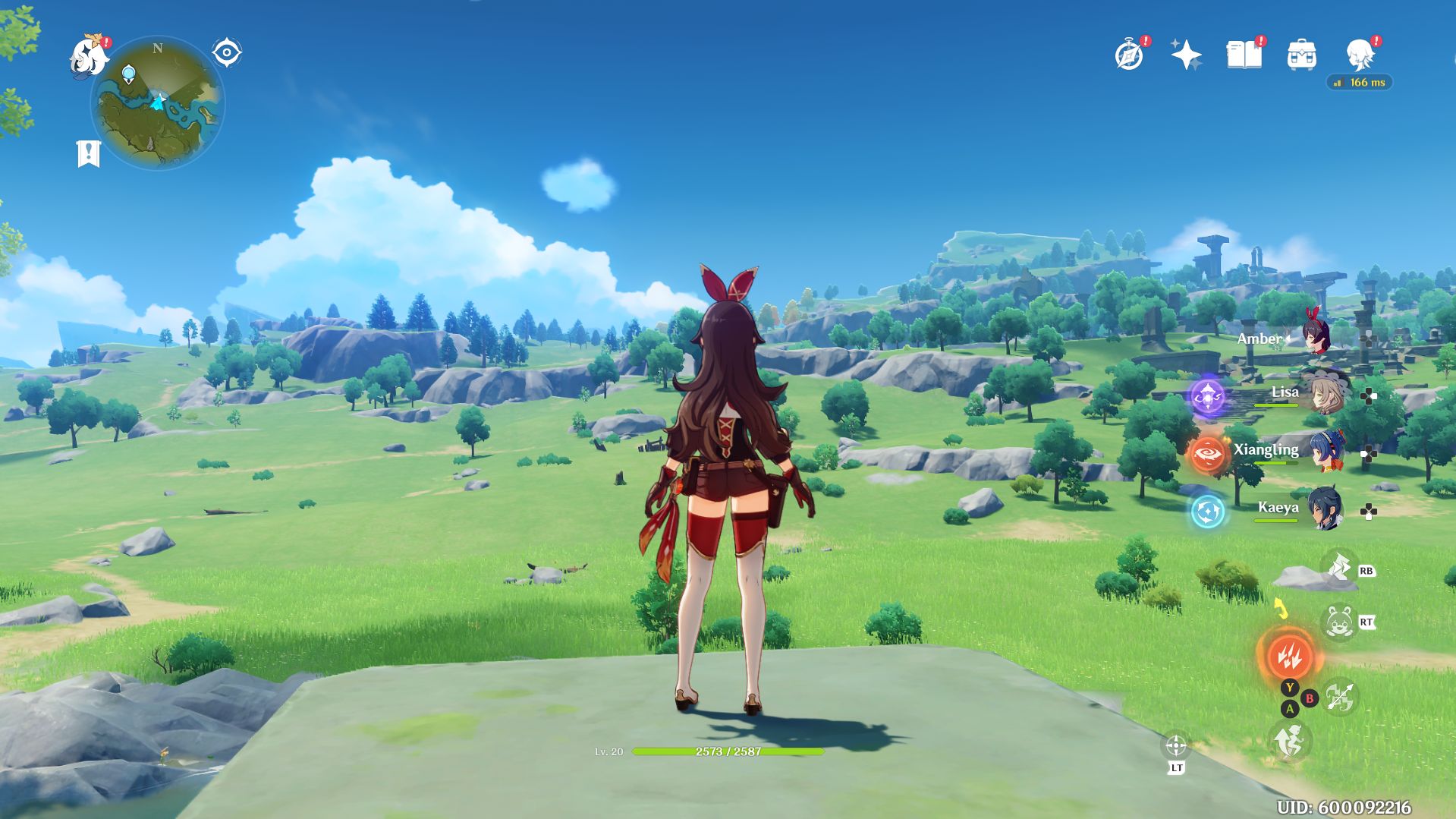 Explore the Vast World of Teyvat
The world in which the game is set, Teyvat, is massive (especially for mobile game standards), and is filled to the brim with all sorts of enemies, interesting landmarks, and myriad elements with which the player can interact. From flowers growing in the fields, benevolent spirits floating around the world, and animals and critters running around, there's quite a lot to see and do in Teyvat. You can even interact with the grass beneath your feet by setting it on fire to achieve different purposes.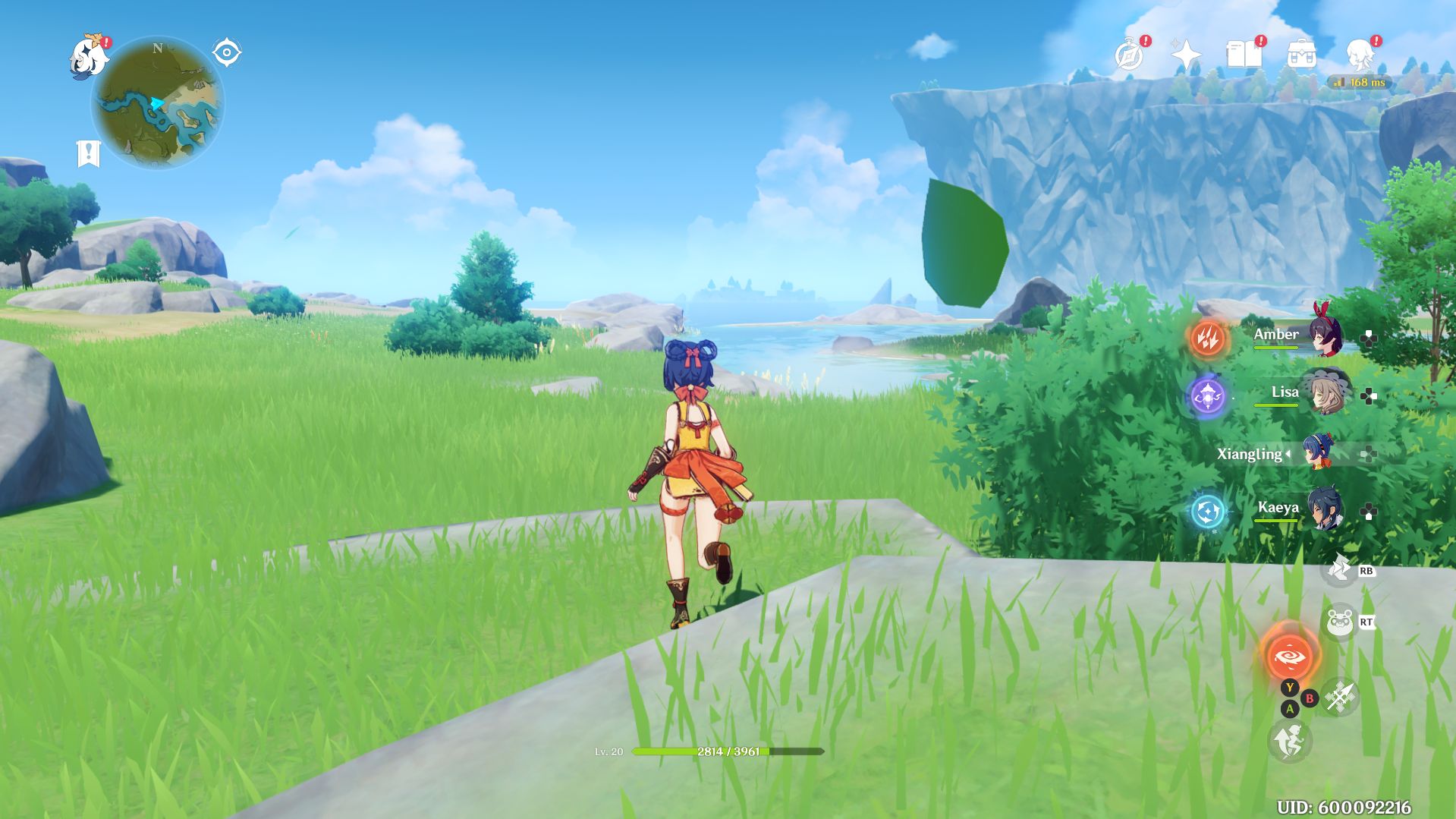 Genshin Impact is, at its core, an open-world game with a heavy emphasis on exploration. The titles in this genre often have to strike an important balance between featuring a vast, well-crafted world, and giving the players lots of things to do in the said world. This is where most open-world games fail, often featuring beautiful environments, but with not enough things to do, or vice-versa, and they quickly fade from the spotlight. However, where other games fail, Genshin shines brightly.
Teyvat is huge, offering lush grasslands, rolling hills, rocky cliffs, a few beaches, some forests, and sprawling urban environments including cities and villages. There's really a lot to see while running around the world. Similarly, there's also quite a lot to do since you will find tons of enemies patrolling the wilds, as well as many different elements and puzzles that you can interact with, either to learn more about the world, or to receive materials and other resources.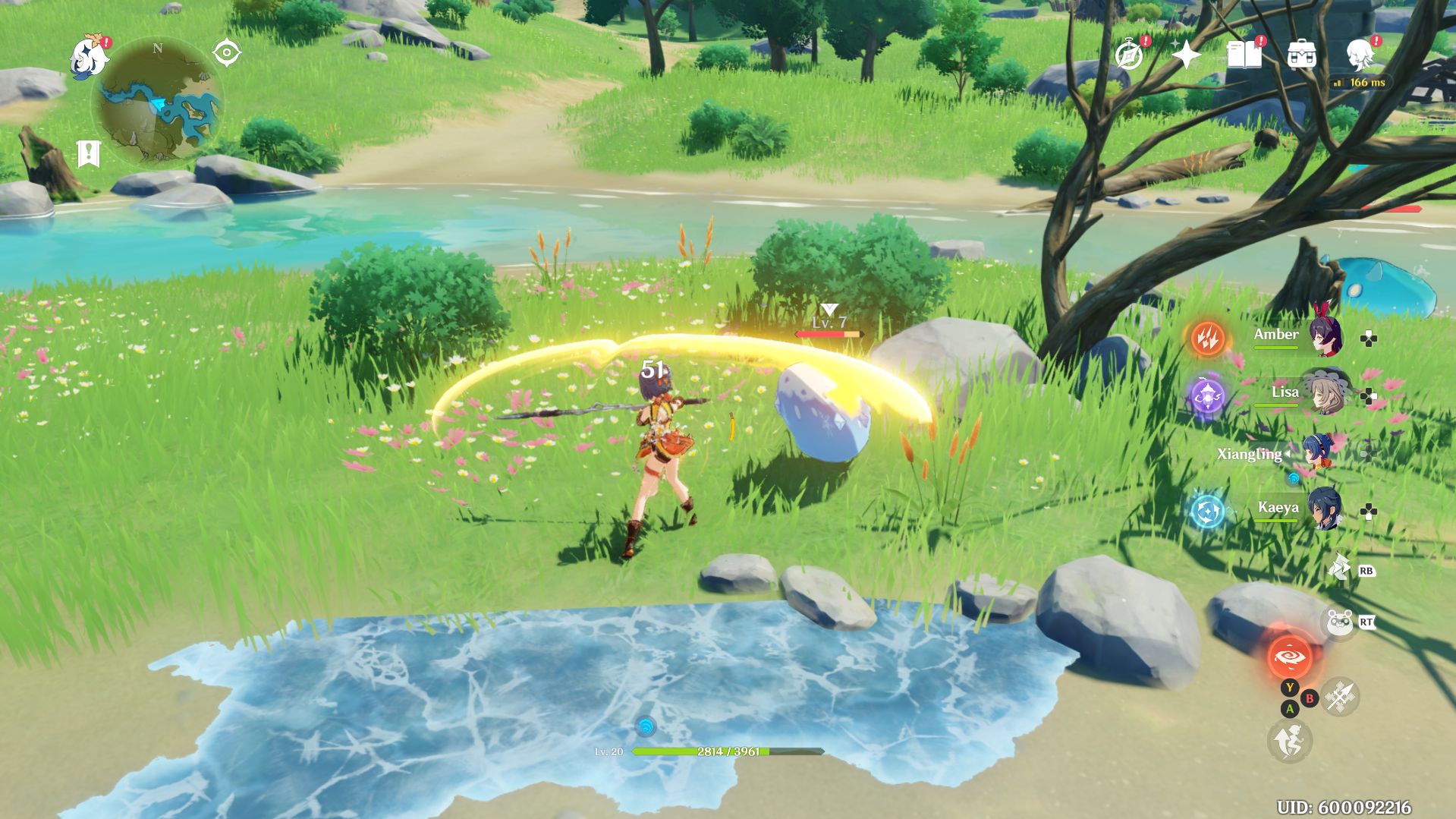 Unlock and Upgrade Many Different and Unique Characters
For these reasons, Genshin Impact is already quite an ambitious title. However, this isn't everything it has to offer as the game also has an RPG progression system to complement the pretty sights. In this sense, while players can spend countless hours running around Teyvat, all of their actions have a purpose, which is to farm resources used both for summoning new characters, or upgrading them.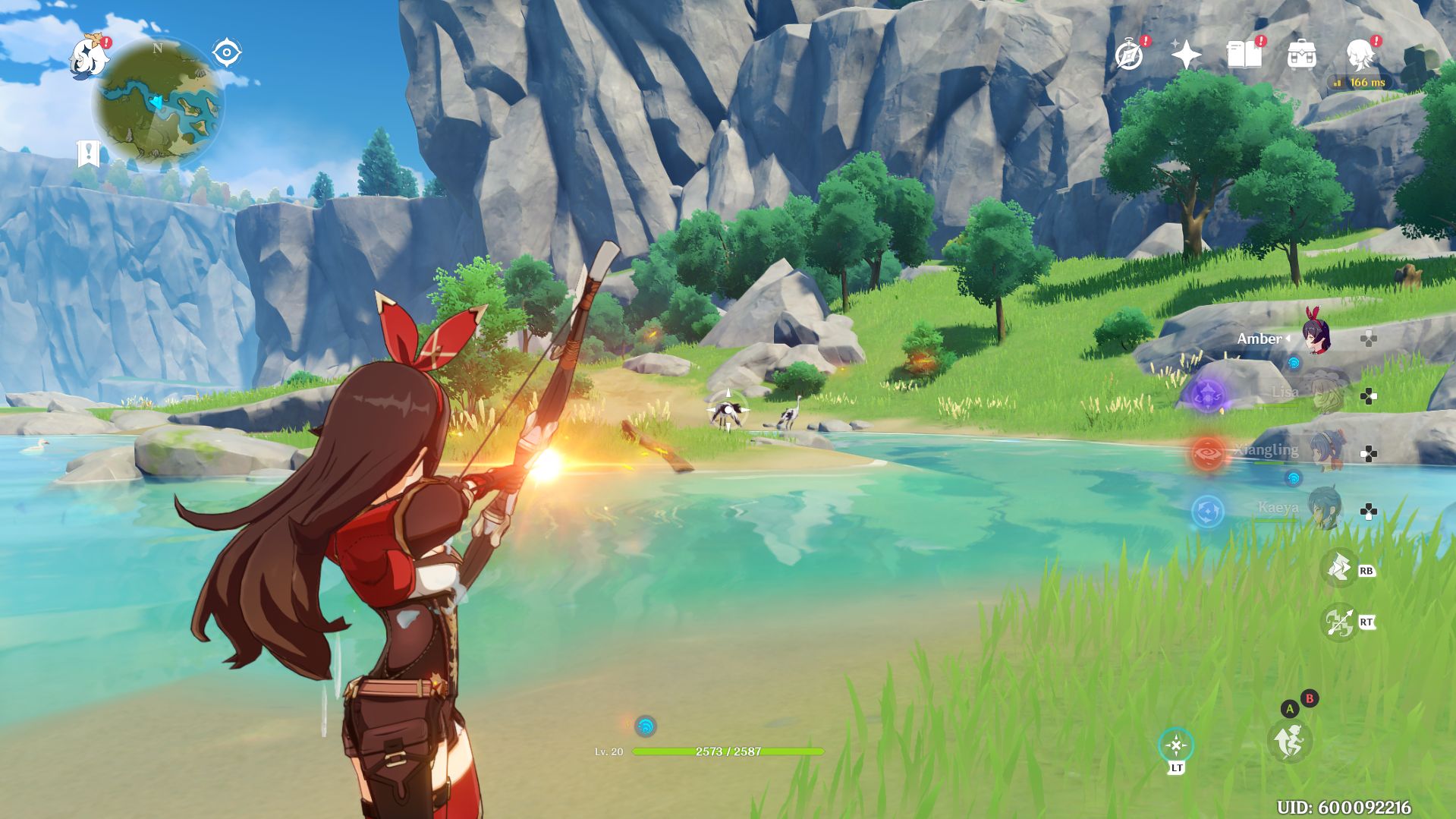 Like with most gacha games, you can unlock new characters by summoning them, which uses a special type of currency for every attempt. Each character has unique attributes and skills, and comes with a specific star level—the higher the number of stars, the better the character. And while it's not necessary to unlock all the characters to complete  the content currently in the game, this is a driving factor for many of those who enjoy playing gacha games.
At the moment of launch, there are 23 playable characters in Genshin Impact, each of which offers different skills. From the agile Amber who is proficient with the bow and has a useful taunt skill through her explosive puppet that she can deploy in combat, to the powerful Noelle, who unleashes slow but crushing blows with her claymore. You can unlock most characters via the Wish feature after you advance enough through the game's story.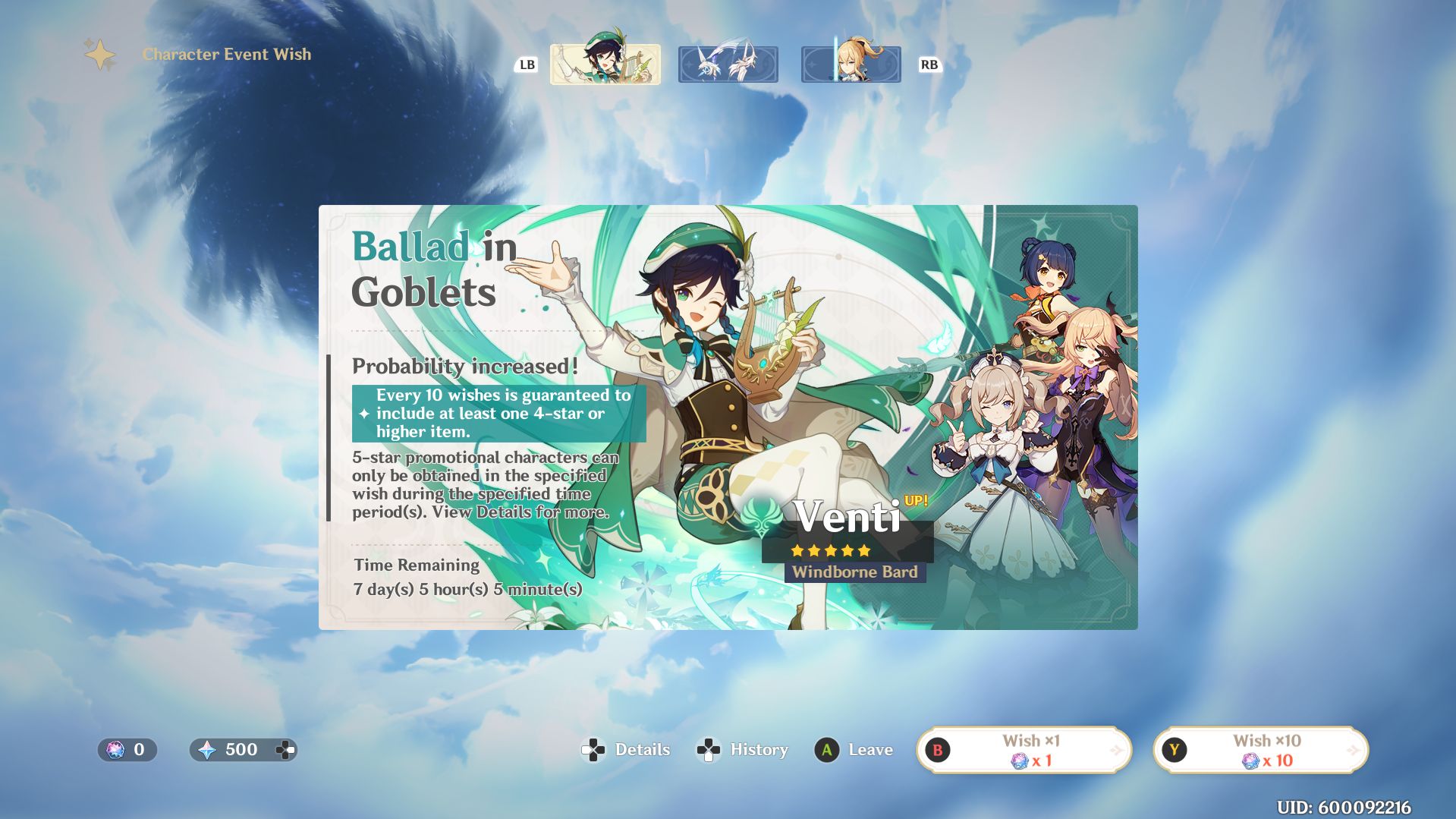 The progression system in Genshin is quite straightforward, consisting mostly of level ups, ascensions, and gear upgrades. These upgrades can often be performed by spending resources that you can farm in-game. For instance, in order to level up a weapon, you must "feed" it other unused weapons in your inventory. And since the common/weaker weapons far outnumber the unique and stronger ones, you'll always have lots of fodder weapons to perform upgrades.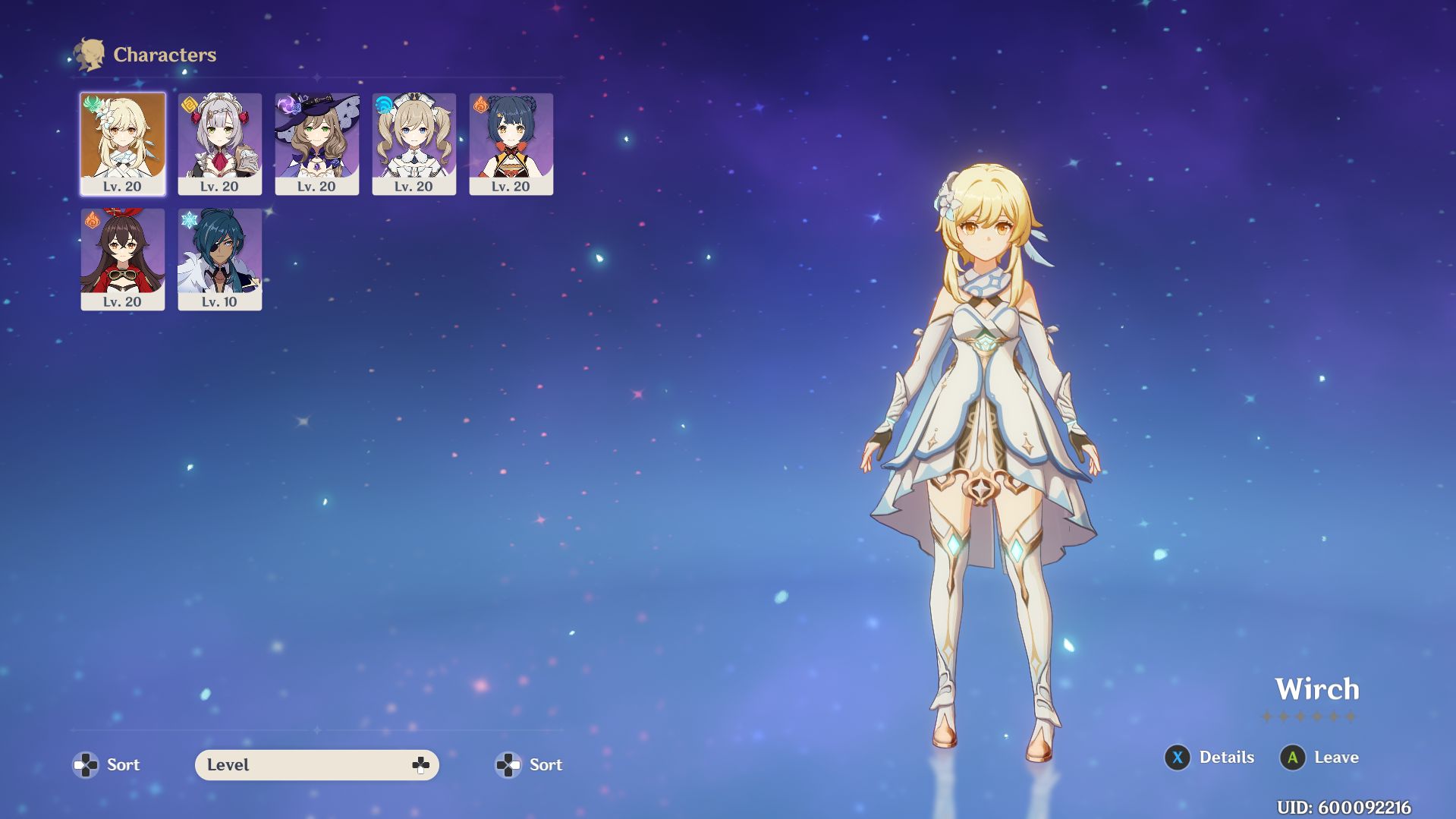 Similarly, you can upgrade your characters by using books that grant them chunks of experience, which in turn increases their level. Once they reach max level, you can ascend them, which bumps up their rank, increases their level cap, and even grants them access to stronger abilities. You can upgrade a character multiple times, with each one granting them increased power.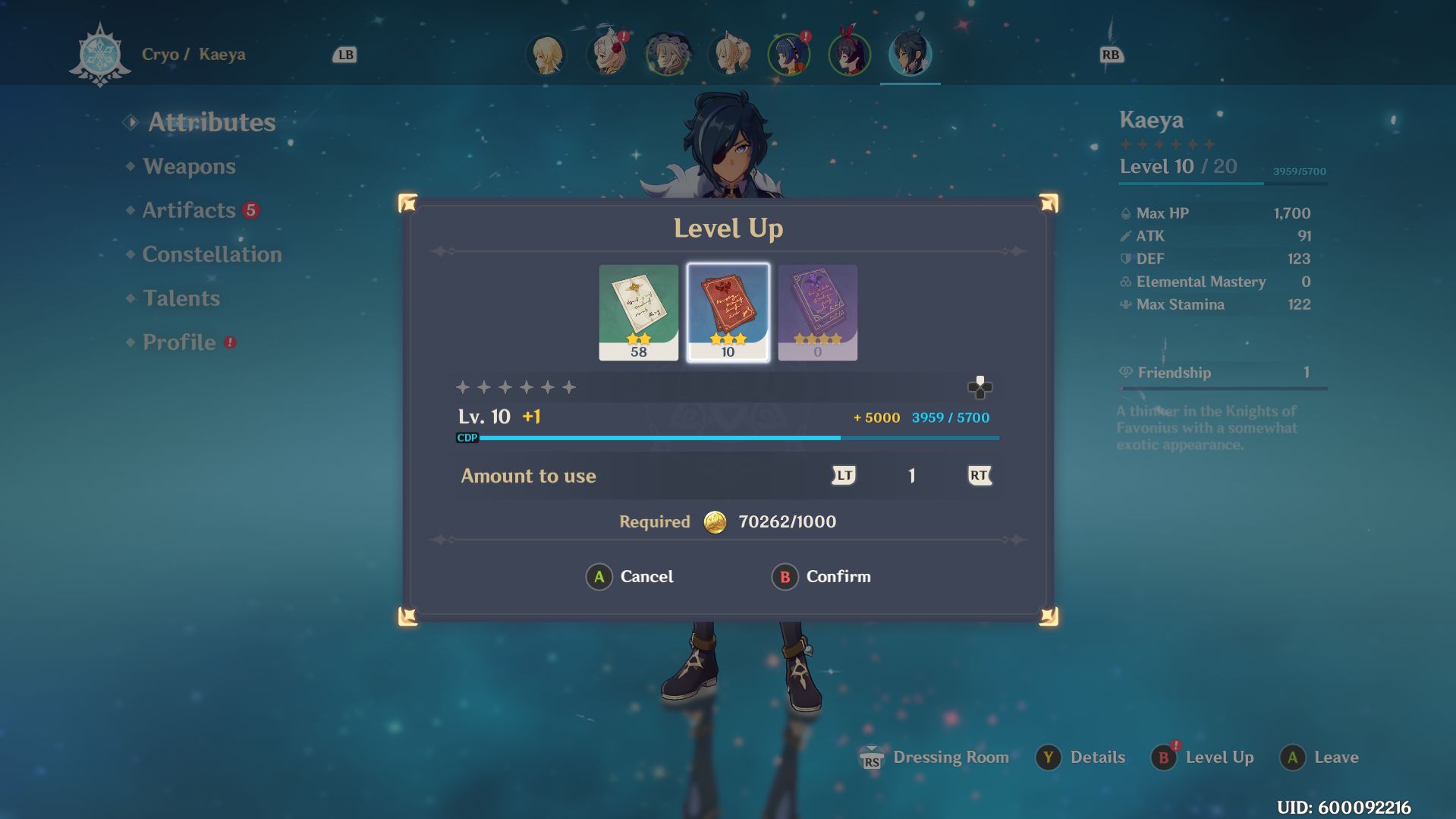 Powering up your characters is a must, and we think this is one of Genshin's weakest points. Even though its combat is amazing (more on that in a bit), at the end of the day, it's all based on numbers. Even if you're the best player that can dodge every single attack, you'll still be fighting against the same regular enemy for minutes if their level is considerably higher than yours. However, once you level up a bit, everything suddenly becomes much easier.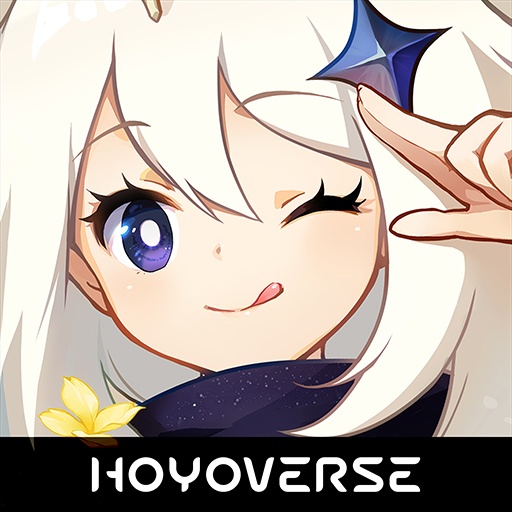 This type of difficulty curve isn't an issue in most cases. However, in Genshin Impact, you're free to explore from as soon as you finish the tutorial. While there are only a few barriers that halt you from exploring certain areas, you can sometimes run into enemy encampments with opponents that are much higher level than yours, making it impossible (or very difficult) to defeat them. It doesn't matter if they're the regular enemy variety, if their level is higher than yours, they immediately turn into damage sponges.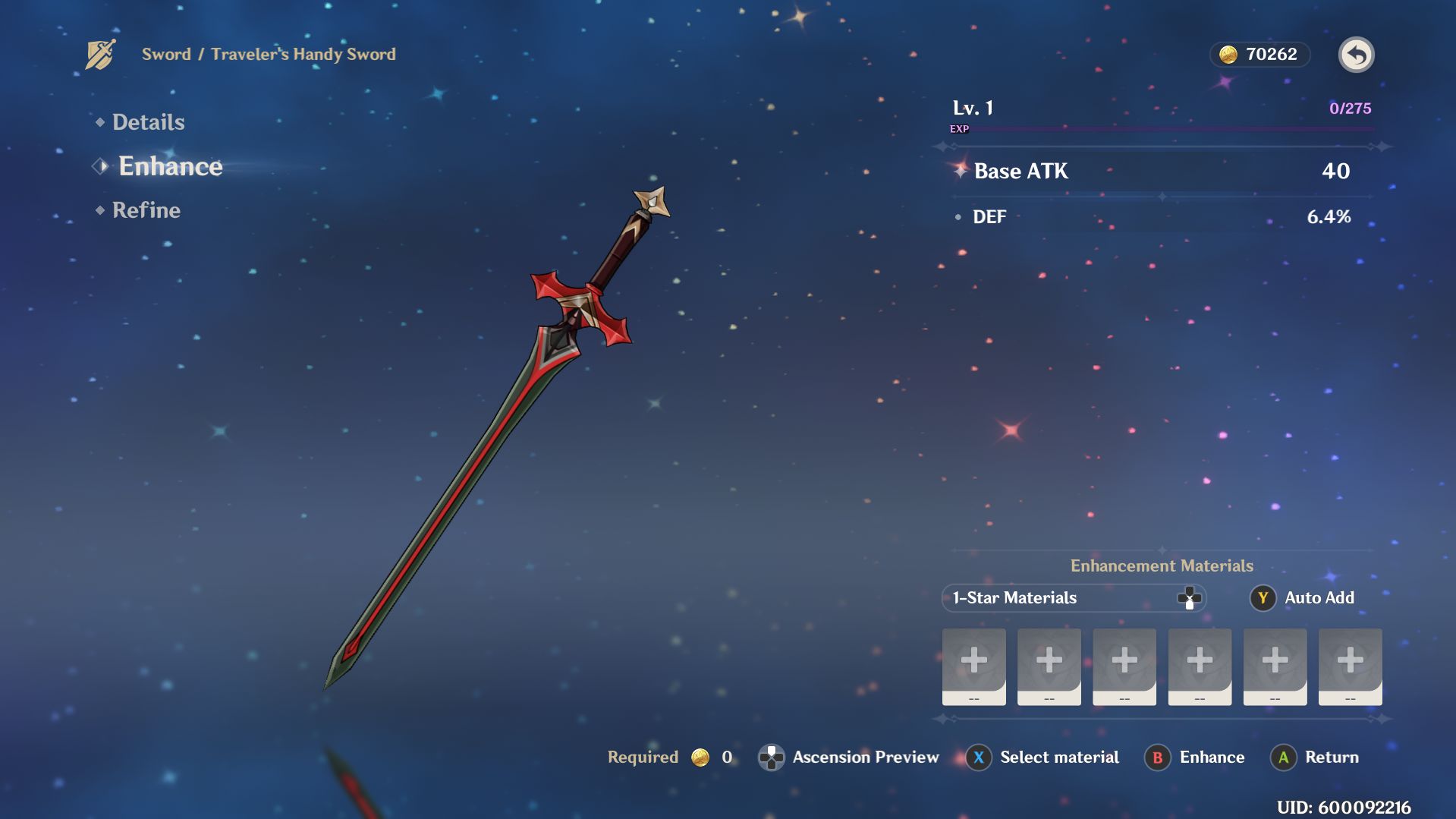 This issue is compounded even further by the fact that you're limited by the number of experience books you can get from completing missions. You can also get a few of these from exploring, but not enough to keep all your characters upgraded. Moreover, the experience you get from defeating enemies is negligible, at best. In this sense, there are challenges and enemies you'll have to avoid at the beginning and come back to once you've upgraded your characters.
But don't let this get you down; there's plenty to see and do in Teyvat, even if you're just starting out.
Combine the Elements to Unleash Devastating Effects
Genshin Impact's massive open-world really wouldn't be as interesting if it wasn't complemented by an awesome combat system. While the enemies can sometimes be damage sponges, and frequently not very smart—doing things like running at you in a straight line while you pick them off one by one—it's the wide variety of combat options at your disposal that gives this game its rightful place as one of the best action titles to come out in the mobile platform.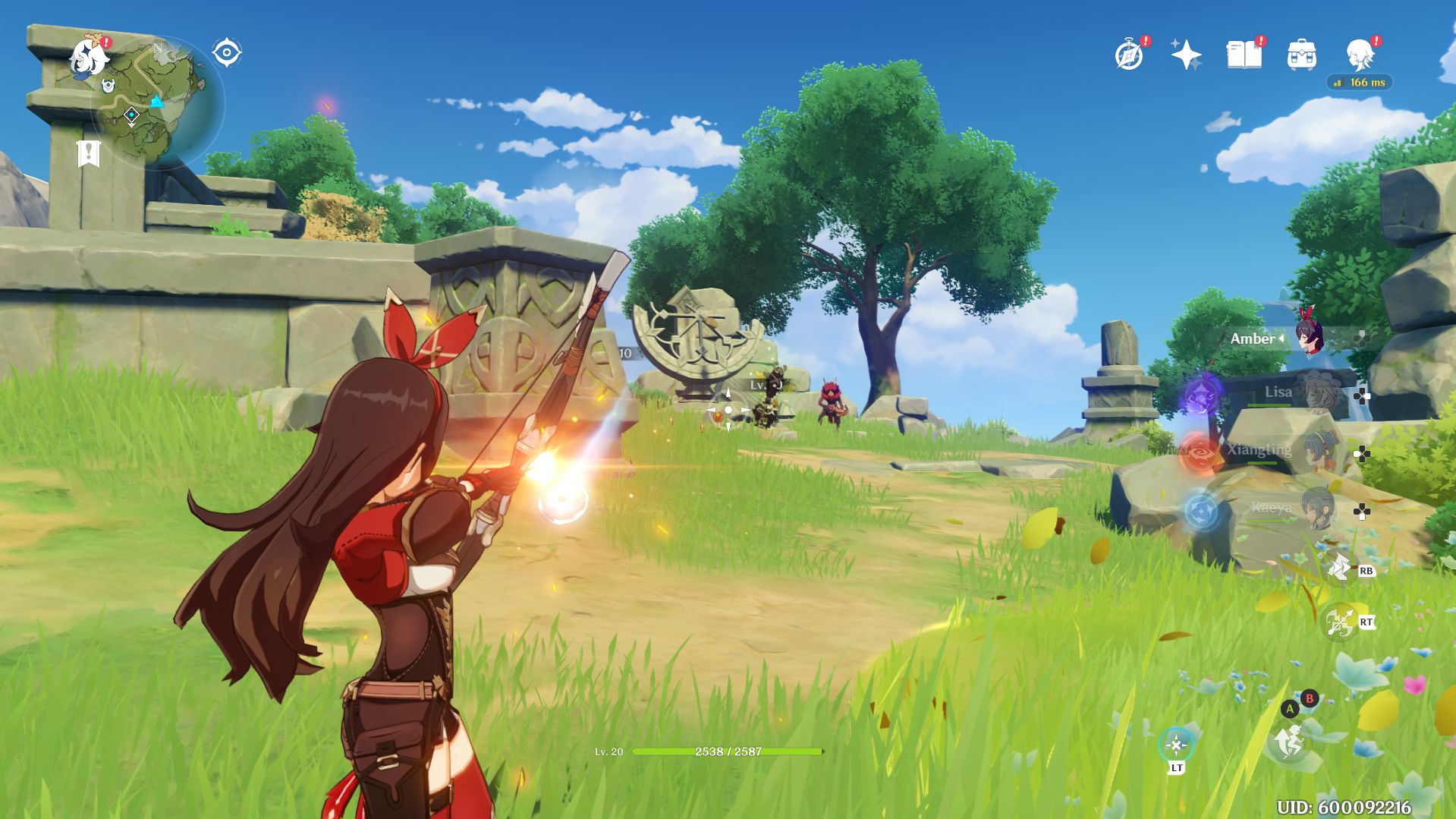 Every character has their own sets of combos that they can unleash simply by pressing the attack button. However, these characters also have skills at their disposal, which usually come in the form of special elemental attacks. Every element, in turn, can apply debuffs to the enemy and, when you combine multiple of these debuffs, the elements can interact and cause a wide variety of effects.
There are seven element types in Genshin Impact as of launch, including:
Anemo (Wind)
Geo (Earth)
Electro (Electricity)
Dendro (Nature)
Hydro (Water)
Pyro (Fire)
Cryo (Ice)
By themselves, some of these elements can inflict different effects. For instance. If you hit an enemy with Pyro, they'll start burning and suffer extra damage over time. Similarly, there are some elements that react differently to certain attacks. For example, if you attack an enemy that has a Dendro component (such as a wooden shield), they'll take extra damage from the fire.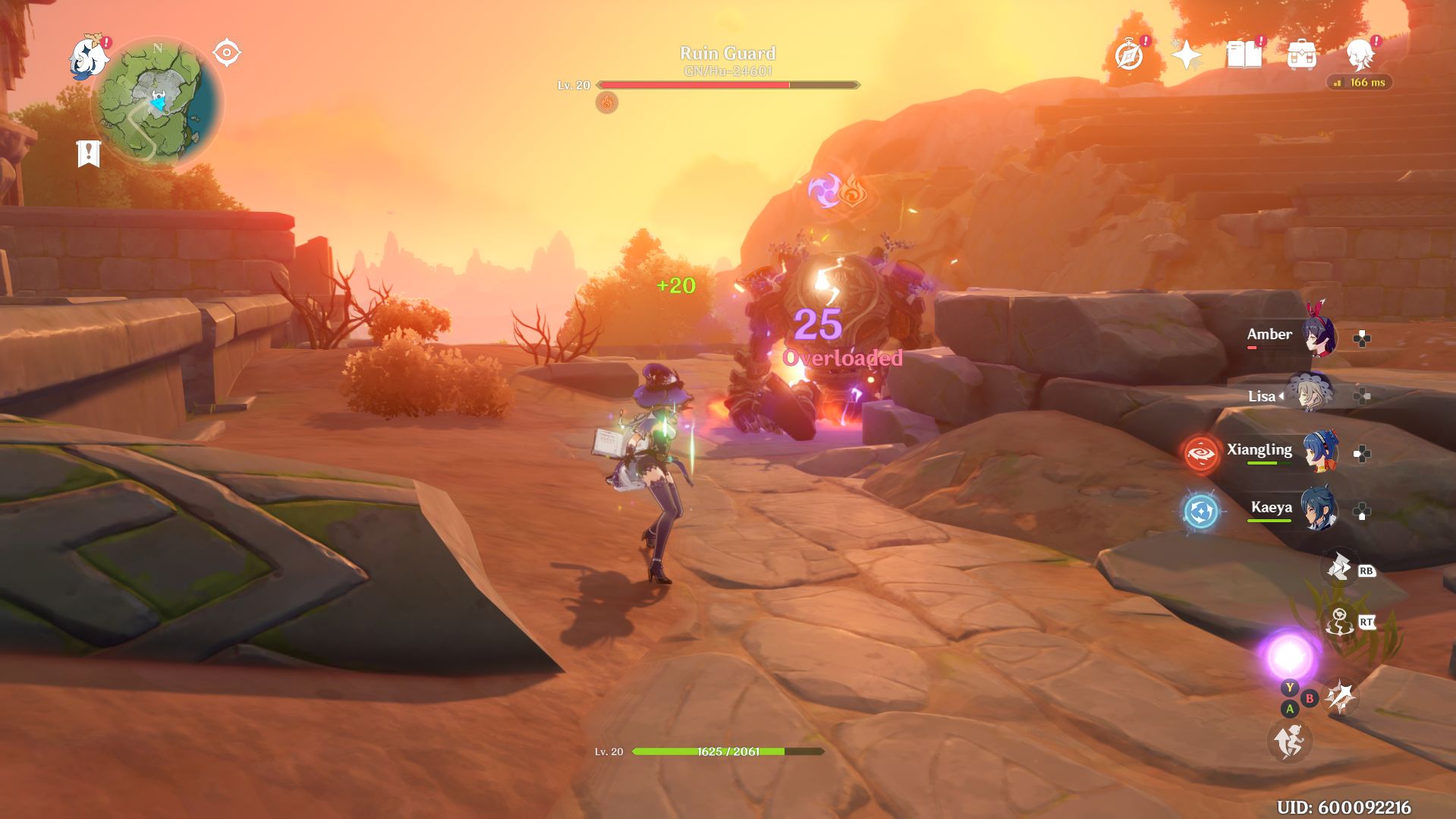 However, the interesting part about the elemental system is how you can combine different effects. In this sense, if you throw electricity at an enemy that's already on fire, they will become overloaded and explode, dealing pyro damage in a wide area, or when you throw electricity at a wet target, they will suffer continuous damage that will arc to other wet targets, creating a powerful chain reaction. Additionally, these effects are not limited to enemies since you can also use them on the environment to create deadly traps. For instance, if you throw lightning at a body of water, the area will become electrified for a few moments, shocking anyone who walks by.
These elemental interactions are not only useful for combat; some of them are also useful for exploring the field. For instance, if you keep a Cryocharacter in your team, you can use their skills to freeze bodies of water and walk over the ice, reaching areas that would have been inaccessible previously.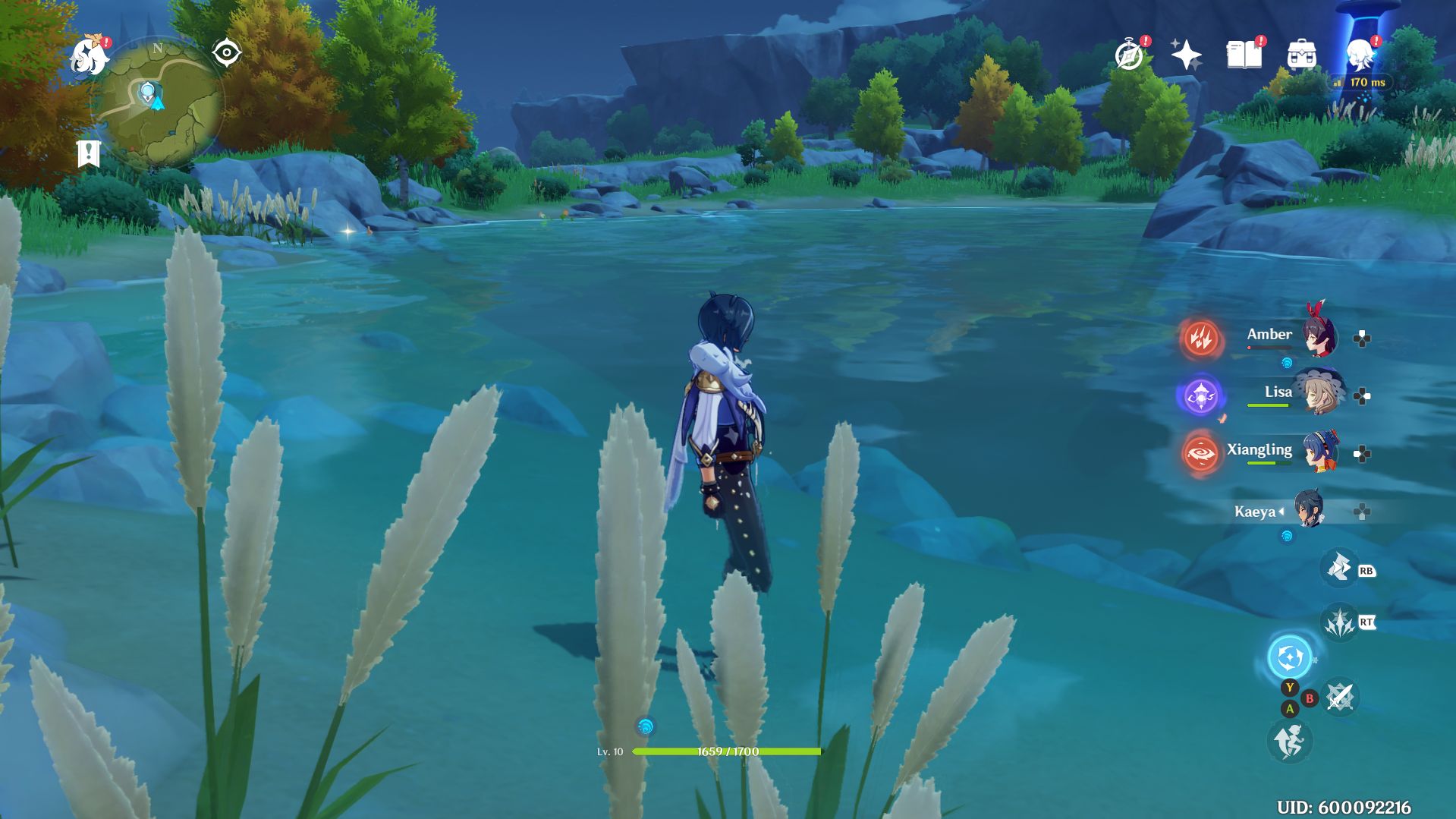 Where to Play Genshin Impact
Genshin Impact launched on September 28 for PC, Android, iOS, and PlayStation 4. The game is completely free-to-play, but offers microtransactions in the form of in-game services. These purchases include different things like cosmetics, currency for performing summonings, and some upgrade materials. However, we want to make it clear that these purchases are NOT necessary for clearing the challenges in the game; they just allow the player to perform more summonings or to power up faster.
You can find the game on various platforms, through the following links:
Genshin Impact Game Review
What follows in this section are our personal impressions of the game. Since personal preferences vary from person to person, please take this review with a grain of salt. However, if you want to see us shower Genshin Impact with praise, then read on!
As a mobile game, Genshin Impact is unprecedented in many aspects, including its scope, which features a completely open world where you can explore every nook and cranny and interact with nearly every element that you come across, as well as its combat mechanics involving an intricate elemental combo system that you must familiarize yourself with in order to defeat the toughest enemies. Not to mention that it's also one of the most gorgeous games in the mobile catalog, with graphics unlike what we've ever seen in this platform. It's no surprise that the game is getting so much attention, especially from mobile gamers—there simply isn't anything quite like Genshin Impact on the market.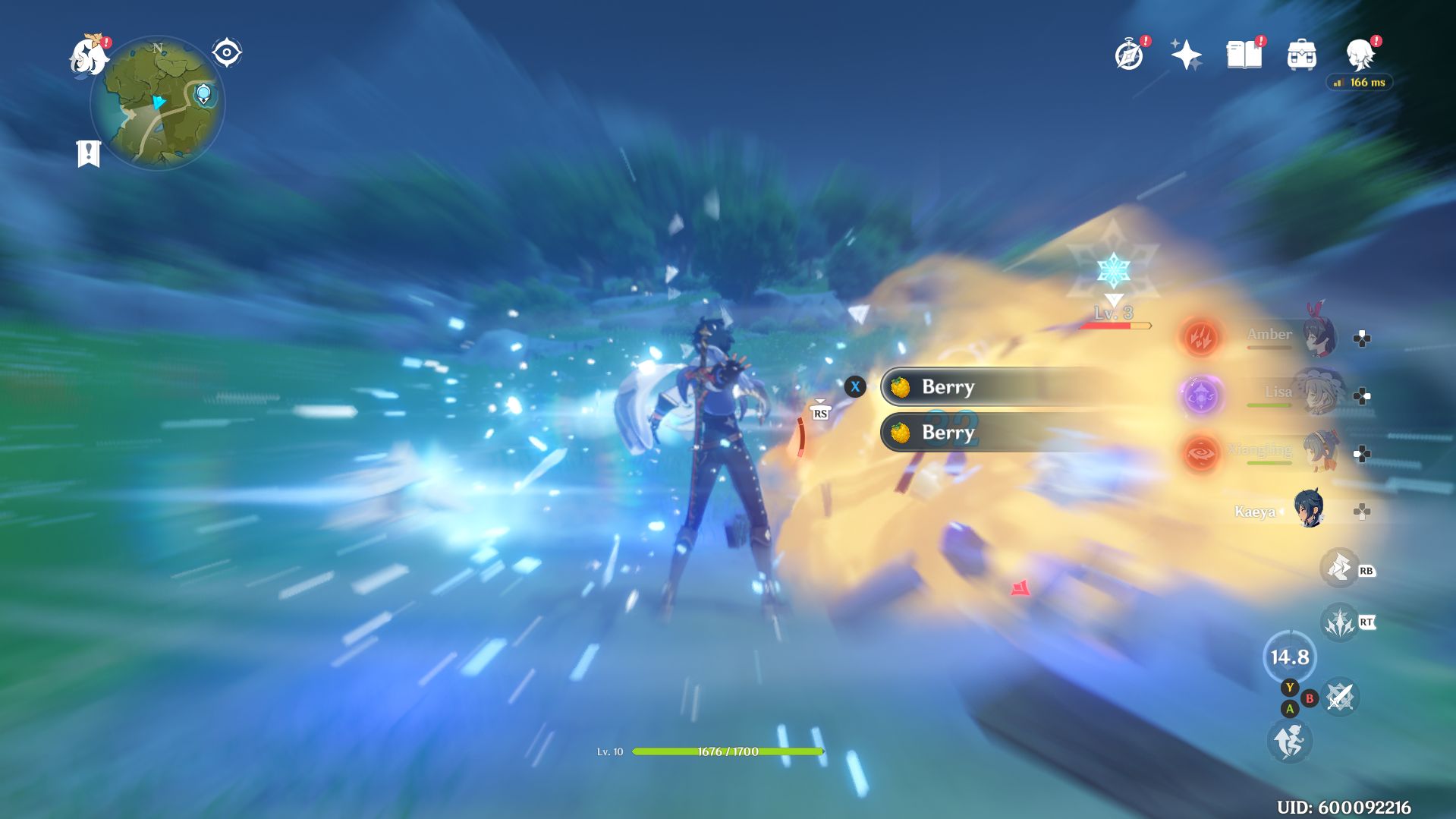 Many users regard phone games as cheap knockoffs of "real" games on PC or consoles, and while there are countless good games on mobile, there are also a good chunk that seem derivative or simply watered-down versions of titles in other platforms. For this reason, phone games are often judged with a more flexible criteria—gamers simply don't seem to expect as much from mobile titles than from their counterparts on other platforms. And there's really no problem with this; mobile games are supposed to be casualized and less hands-on so that anyone can pick them up and play them on-the-go during a few minutes of downtime. In this context, these games excel at their purpose.
However, Genshin Impact does away with all the pretenses and offers the experience that you would expect from a AAA title in other platforms, but on your phone, which is quite remarkable. Even judged using PC or console standards, this game excels in all regards; from its magnificent presentation and fluid animations and performance, to its intricate combat systems and in the countless ways the player can interact with the world. It's definitely a title worth looking into if you're a fan of open-world games with real-time action combat.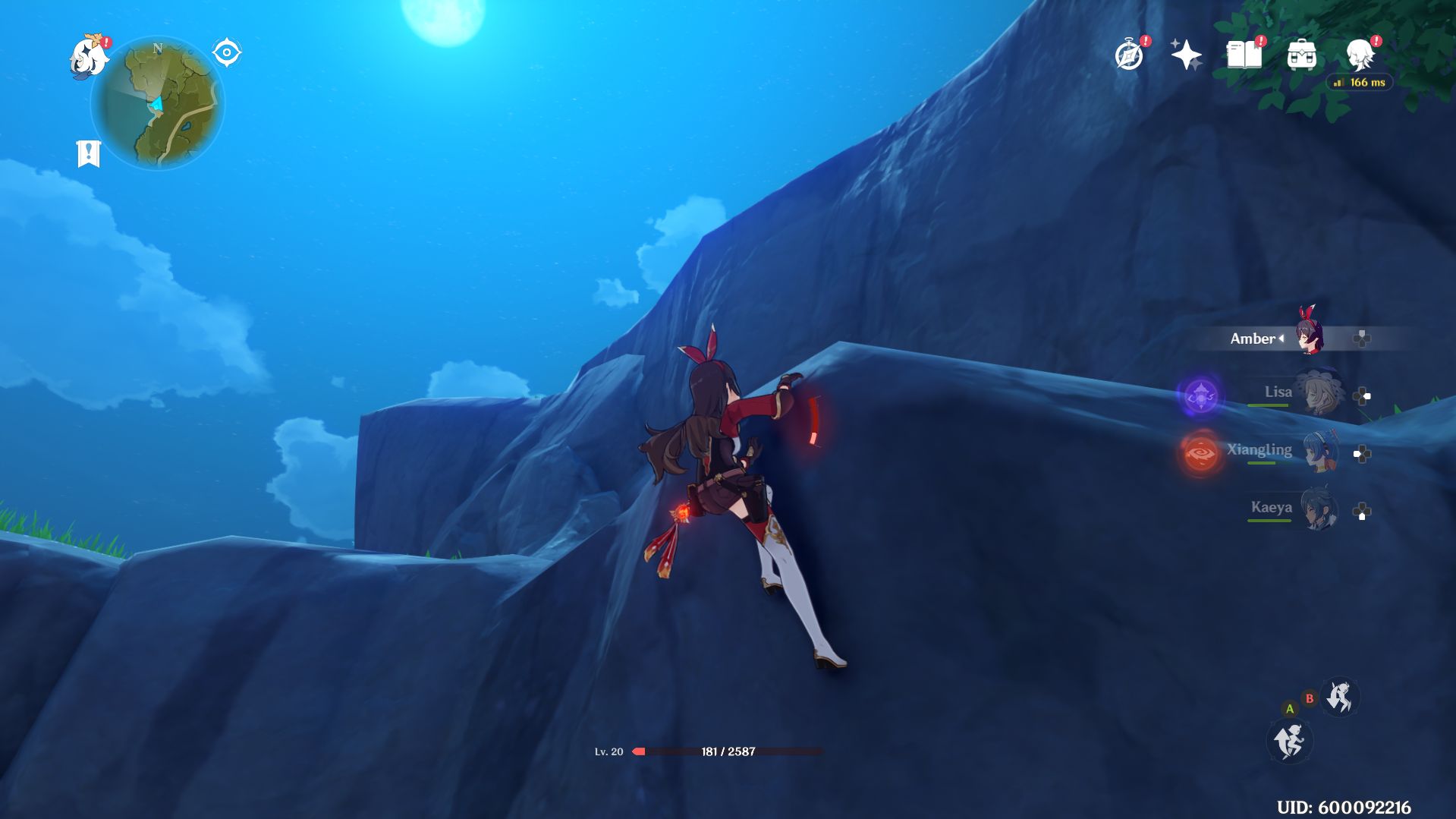 However, in its current state, it's more than evident that the game is nowhere near finished in terms of story. Luckily, the team at miHoYo has already revealed their short-term update schedule, where they said that the first major content patch for the game will land on November 11. Afterward, there will be another patch six weeks after, on December 23. The third patch is scheduled for February 2021.
We recommend following Genshin Impact on social media if you want to stay on top of future events, giveaways, updates, and content patches. You can find them on the following platforms:
You can also join their Discord server to find other gamers to play or talk about the game with.
What did you think about Genshin Impact? Did it live up to the massive hype? Let us know your opinions in the section below!