News
Among Us – Finally, The Wait is Over as "The Airship" Map Arrives on March 31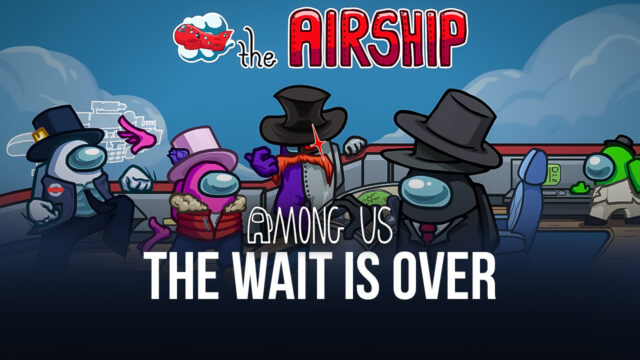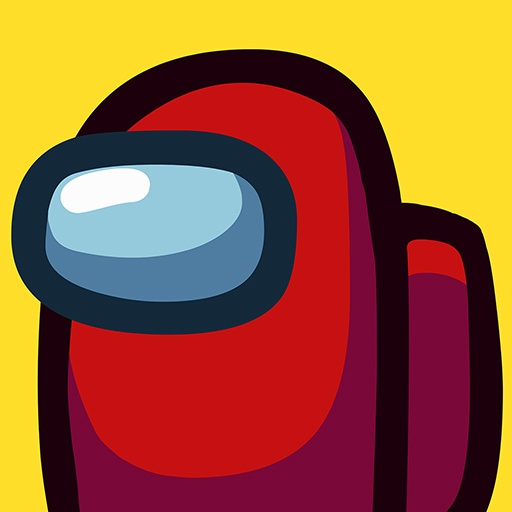 InnerSloth first unveiled The Airship map at The Game Awards 2020 with a trailer video. The title also bagged the award for "Best Multiplayer Game" and "Best Mobile Game." However, in the coming months, folks at InnerSloth didn't say much about an official release date for the much-awaited map. It kept Among Us fans guessing as to when they would get a chance to play on the new map. Earlier this month, InnerSloth did tease that the new map is just around the corner with a very intriguing tweet.
Well, today, InnerSloth announced that The Airship map would be arriving in Among Us on March 31. Better late than never, right? Check out this tweet:
? MARCH 31 ?#TheAirship is coming.

this NEW map is our biggest one yet, including:
• all new tasks
• different starting rooms
• preliminary account system
• more!!!

wake up ur crew it's almost time to eject impostors

?️ Dev log: https://t.co/bWP008pKmr pic.twitter.com/ZcTZFjsu3n

— Among Us ✨ New map – MARCH 31 (@AmongUsGame) March 18, 2021
Apart from the official release date, the tweet also points at what's coming:
Brand new crewmate tasks,

Different starting rooms,

Preliminary account system,

New ladders,

New ways to sabotage,

New methods of traversing the map,

Free hats and more.
By the way, in case you're wondering what the new crewmate tasks are, we've got you covered. Also, we talked about a big update that would bring The Airship map and other excellent in-game content, such as new roles, friend lists, wackier skins, and more.
Reason behind the Delay? Here's What InnerSloth Said!
As per InnerSloth, time and resources were depleted on the existing maintenance systems, more extensive hiring process, and tons of high-quality meetings to move ahead with the development phase. Additionally, they also had to take time to tackle an insane amount of bugs on the Airship map and implement a proper reporting system for accounts. InnerSloth also talked about several other reasons for this delay in their latest dev blog. Nonetheless, the small studio remains grateful for the patience shown by its fans and players around the world. Interestingly, InnerSloth will be giving away some free stuff in-game as a thank-you gesture.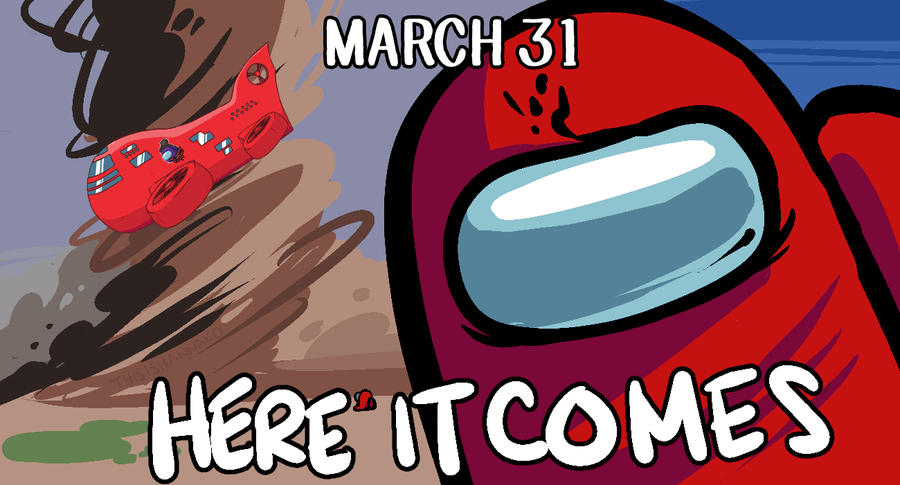 Despite this delay, the game was performing exceptionally well on Twitch. In February 2021, the game was ranked 21st for the most hours watched, with over 19.5 million watch time hours. It did drop off a few ranks as it was ranked 15th in January with over 31.5 million hours of watch time. Among Us will surely climb the ranks with the much-awaited Airship map coming March 31.