News
Genshin Impact: Details on the New Tsurumi Island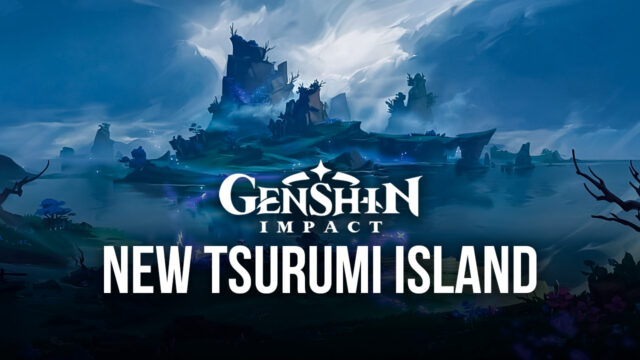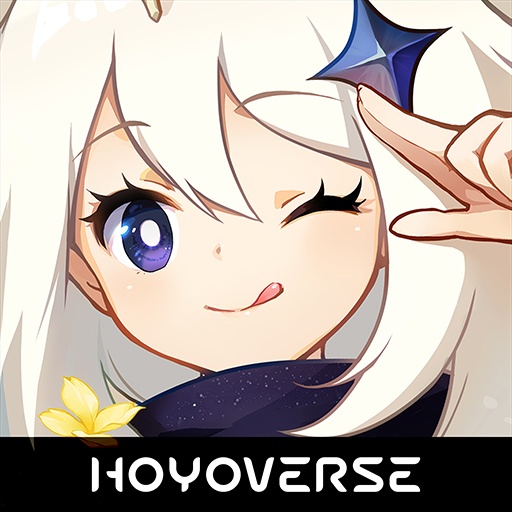 As the Genshin Impact 2.1 is coming to an end and the livestream for the next update, that is version 2.2, has ended we have a lot of information about the new events, island, banner and rewards which are going to be given to the players in the 2.2 update. The new highlighted part about the 2.2 update was the introduction of a new Tsurumi Island. The Island will be covered in a thick fog and there will be new mechanisms, enemies, chests which will be introduced along with Tsurumi Island in version 2.2.
It will be the third new island which is going to be introduced in the game after Serai Island and Watatsumi Island. It will be situated south of Inazuma. The island is said to be covered in a thick perpetual fog and that travelers will be assigned a commission to explore the island.
Exploration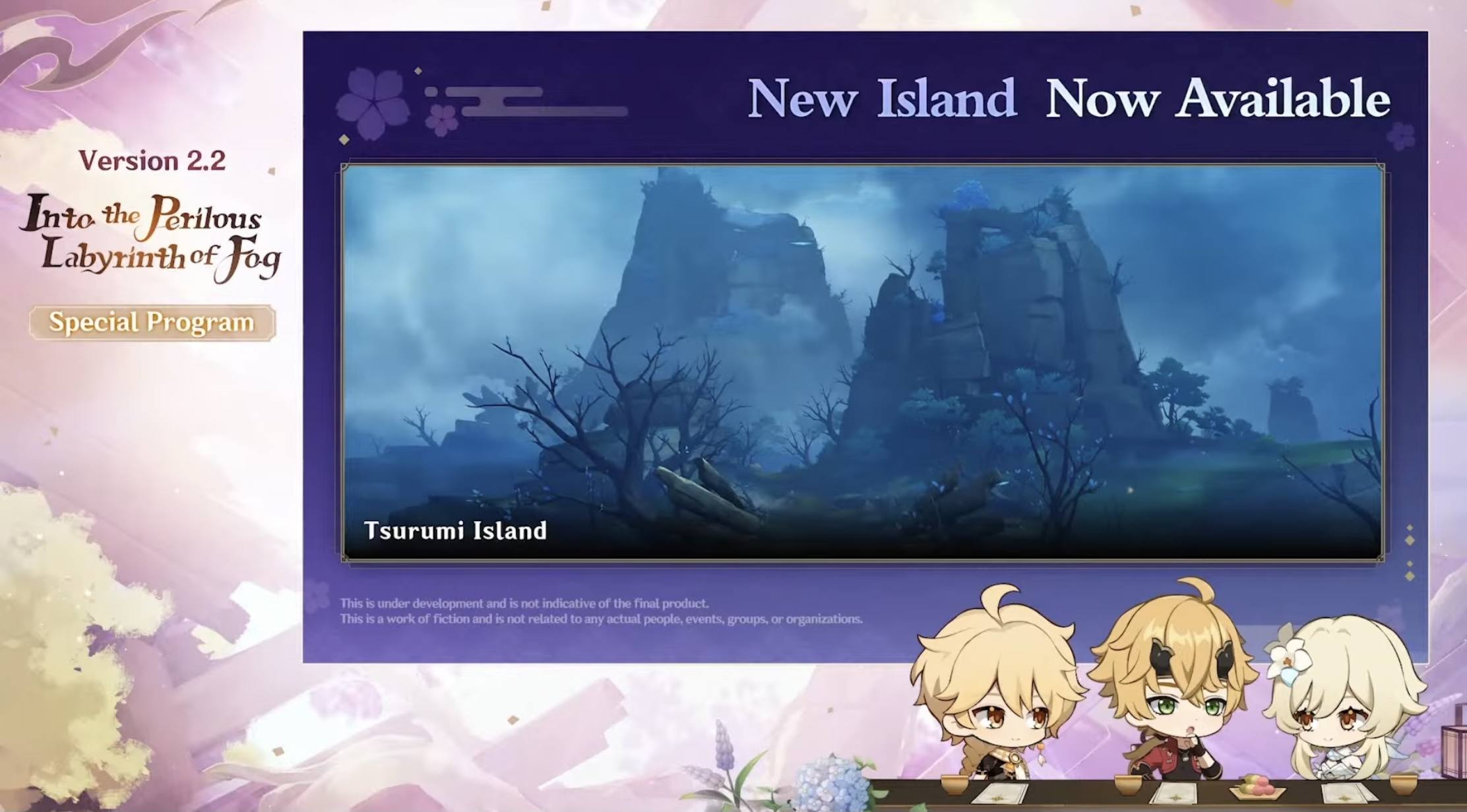 Players will have the assistance of Stormstones to guide them through the thick fog. It is stated in the developer diary that "Those who are not accepted by the mysterious fog will get lost within before finally getting expelled". The Stormstones can be lit using the power of electro. They also cause the fog to recede; they can serve as a way to form a path. There are also specific paths which can be identified as white glowing stones. The lights will serve as a way for players who have gone off the path to come back to find a way forward again.
Chests, Harvestable Items and Enemies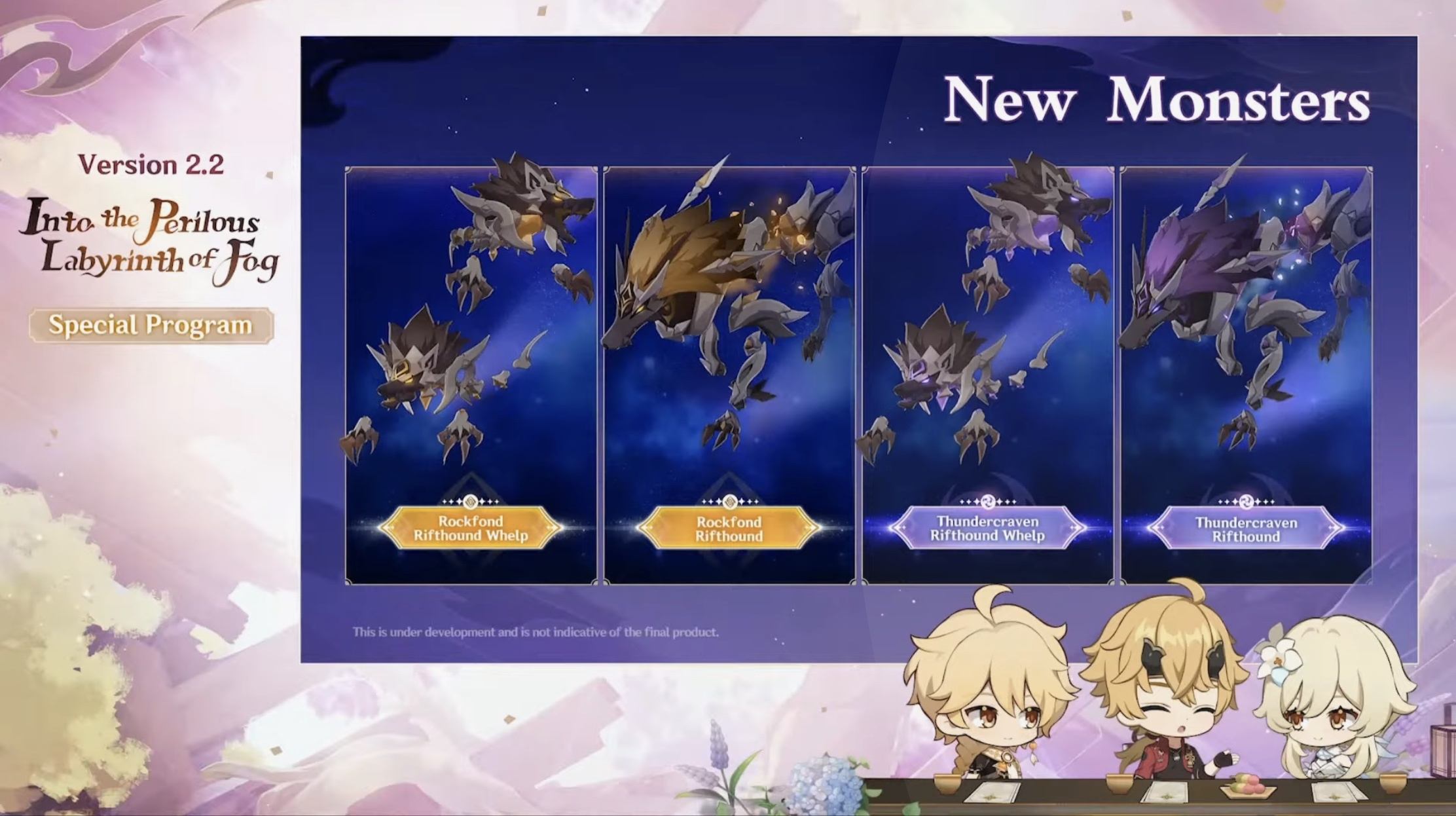 Tsurumi Island will play host to a new type of chest called the "Remarkable Chest". These Remarkable chests will be uniquely shaped and will drop furnishing blueprints for player's Serenitea pot. There will also be the fluorescent fungus which will be available as the harvestable item. The fungus will glow like a night-light.
There will also be a new enemy which will be introduced along with Tsurumi Island called the Rifthound. They are enemies from different worlds who have the power to corrode materials. There are two types of Rifthounds, a smaller one called the Rifthound Whelp and a mature version of the same. Attacks from Rifthound will cause corrosion which causes all party members to lose HP. Shields will not stop the corrosion effect. When Rifthounds take Elemental Damage from their respective elements they will fight back more fiercely at the cost of less elemental resistance to their respective element