Updates
Assassin's Creed x AFK Arena Brings Ezio Auditore as a Playable Character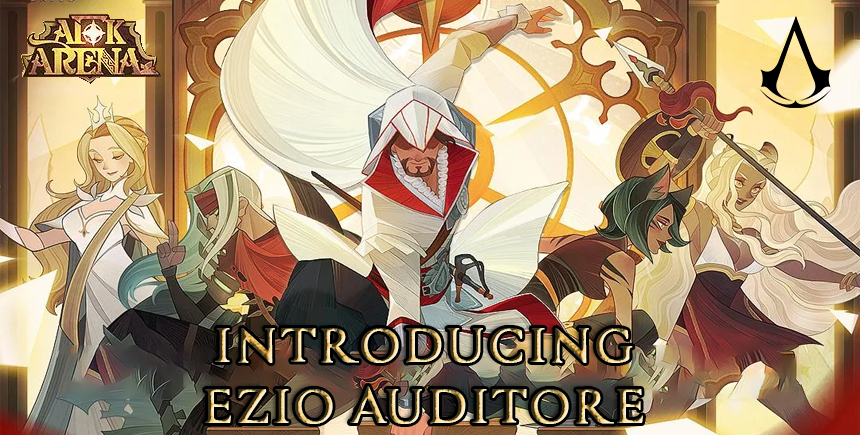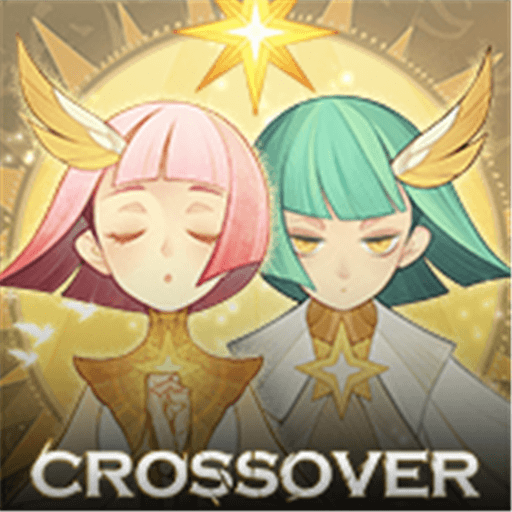 Yes, you read that right; the notorious Assassin and protagonist of the Assassin's Creed 2 trilogy, Ezio Auditore, is taking a leap of faith and landing in AFK Arena. This new character uses his hidden blades and Assassin tools to jump from the shadows and sow chaos in the enemy ranks. His proficiency as a trained killer also allows him to take down high-value targets instantly when their HP falls below a certain threshold.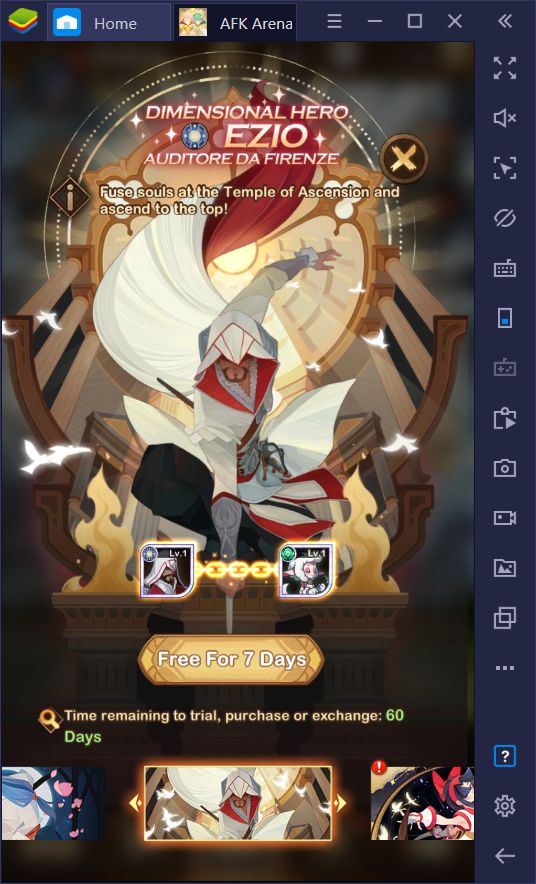 This new addition to the roster of heroes in AFK Arena is quite impressive, so let's take a look at his skillset and at what he has to offer to any team.
Unlocking Ezio in AFK Arena
Ezio is scheduled for release today, August 12. As soon as you log into the game, you will be prompted to receive a free 7-day trial of the new hero. This is the best way to familiarize yourself with his skills and abilities and to see if he's a good fit for your current lineup.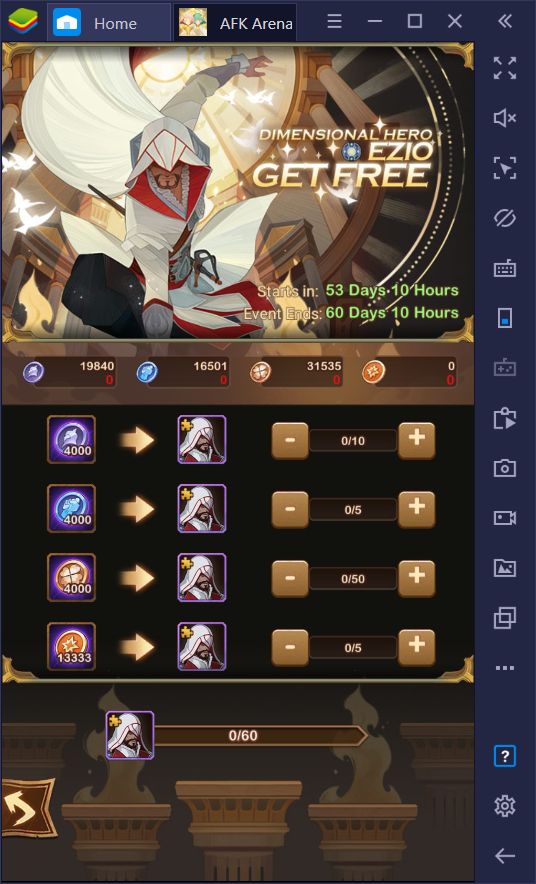 During the trial period, you can permanently unlock Ezio either by purchasing him from the store, which frankly is far too expensive, or by exchanging certain currencies for his hero fragments. As usual, you need 60 fragments to unlock him.
Ezio's Skillset
As an Assassin, Ezio has access to many skills to take down enemies quickly, as well as to disrupt the enemy team's actions. Moreover, due to his enhanced reflexes, he can stay out of harm's way better than most heroes and counterattack with deadly precision. This allows him to act as an "evasion tank" of sorts while also excelling at dealing tons of damage.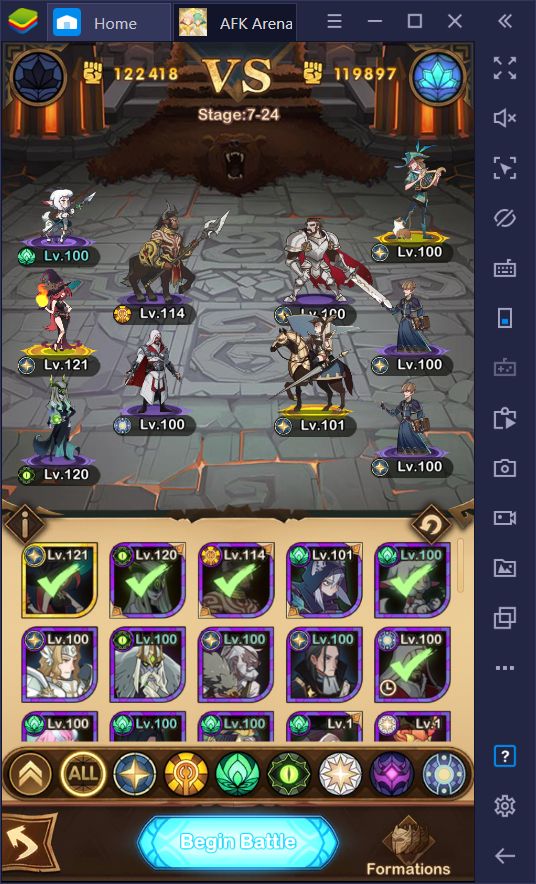 Ezio's skills include the following:
Eagle Vision: Ezio marks all enemies with an "execution marker," which sets a threshold on their HP bars. When their HP drops below the threshold, Ezio instantly executes the target. Every time he uses this skill, the threshold will increase up to a max limit, making it easier to kill marked targets. When used against bosses, this attack deals massive damage instead of executing the target.
Final Retribution: Every few seconds, Ezio can completely dodge an enemy's attack while performing a counterattack of his own. If he dodged a nearby enemy, Ezio will deal lots of damage with a multi-hit attack, whereas if he dodged a distant enemy, he will counterattack with his crossbow for massive damage.
Smoke Bomb: Blinds nearby enemies with a smoke cloud, lowering their haste and accuracy, and making them receive extra critical damage for a short duration.
Evasion: Ezio progressively increases his dodge stat in combat, up to a certain limit.
Ezio is an absolute powerhouse, mainly due to his survivability in the frontline and his ability to dish out considerable burst damage. You can bet every enemy will feel the full power of his counterattacks, and only the beefiest tanks will be able to survive his onslaught. And even then, if their HP falls below a threshold (which it definitely will), he can just swoop down and assassinate them instantly. You'd be silly not to add Ezio to your team at this point.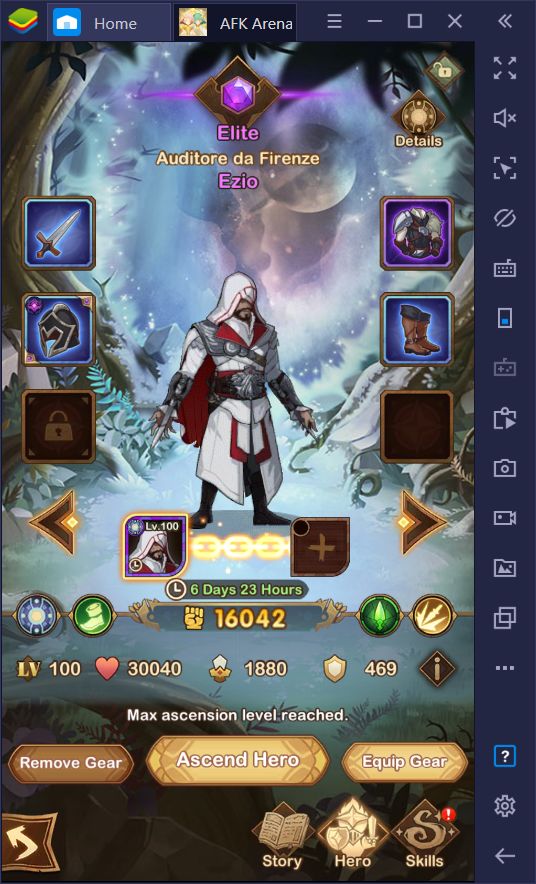 This addition caught us off guard as we weren't expecting Assassin's Creed to collab with Lilith Games, though it was definitely a pleasant surprise. What are your thoughts on Ezio Auditore in AFK Arena? Leave us your comments in the section below