Updates
AFK Arena Update 1.86 Patch Notes – New Hero Audrae, New Additions, And More!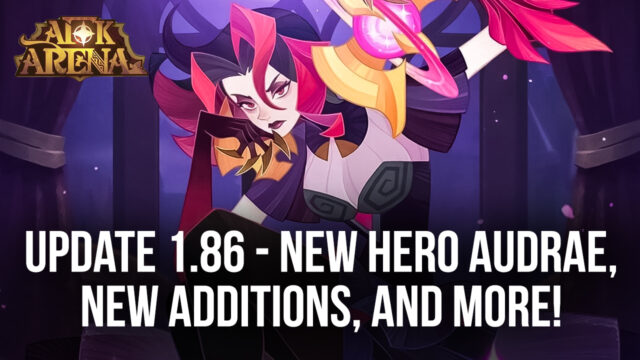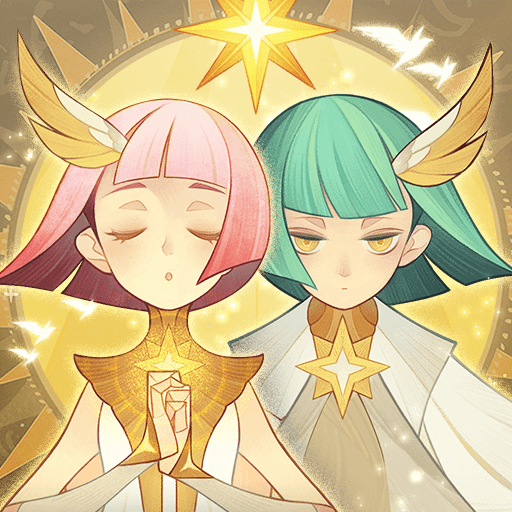 Gather up, adventurers – the new AFK Arena patch 1.86 is upon us. This fresh update focuses on Audrae, the newest playable Celestial hero in Esperia. If you are curious to know about all the other heroes in AFK Arena, check out our game guides categorized by their factions and individual heroes.
One of the more recent heroes that have been added to the game was Alaro from the Mauler faction. He was a Mauler born in the Dark Forest where most of the Wilders reside. You can read more about Alaro in our previous hero guide.
Let us jump right into this week's patch 1.86 breakdown.
New hero Audrae
The new hero Audrae is a reckless romantic, often addressed as the Chaotic Star. She is Morael's younger sister who is uninhibited and loves the unknown and the unexplored. The astral theme is pretty clear in Audrae's design, which includes a pair of deep blue eyes and the Stellar Bow and Arrow.
Audrae herself is much like a shining star in the darkness of the night – even if the world around her is engulfed in darkness and chaos, she follows her heart, never in fear of losing her way.
Her weapon is formed from the residual energy of the Zohra Nebula following its destruction and each shot is concentrated astral power.
Taking a look at her abilities, Audrae is an agile and adept Ranger hero that has strong and consistent DPS output. Her ultimate skill creates meteors that can damage multiple enemies. Countless streams of light converge together, astral stars bouncing their brilliance off one another, illuminating and igniting the endless silence of night's darkness.
Audrae is now available in the game and players can complete her Bountiful Trials starting March 30, 12:00 UTC.
New additions in Heroes of Esperia
The developers have added a new "Challenger's Inspiritment" buff which reduces the number of trophies lost upon a challenge or defense defeat in Heroes of Esperia mode. They have also increased the number of maximum trophies that can be obtained from a single battle so players will feel more sense of accomplishment.
The rewards will be available the first time you obtain a certain number of trophies.
New additions in Gloria Spectacular
Adventurers can look forward to the new "Gloria Spectacular" event series which includes "Lost Grace", "Mirth & merriment", and "Adventure Records."
In Lost Grace, players can accumulate clues to crack various mysteries and obtain the Final Grand Prizes.
In Mirth & Merriment, players will obtain puzzle pieces for logging in daily which will grant them access to certain rewards.
The Adventure Records event will allow players to review their adventures in the Land of Esperia over the past year and check out a personalized icon that is all their own.
Various changes
AFK Arena patch 1.86 is pretty big, especially since it comes with miscellaneous changes, improvements, and adjustments for all players:
New Baden skin added called "The Star of Rayne" which can be obtained in the "Lost Grace" event

The developers have added a regional Cursed Realm Leaderboard option which will take effect after the results are tallied for the next Cursed Realm event

In the "Joyous Summons" event, players can log in for three days and be rewarded with 100 Common Hero Scrolls
The new Gear Resonance tier "Mythic" has been added, where players who have resonated to Mythic T1 will now automatically activate Mythic resonance. The rule of Martial Ratings will now fully include Mythic T4 gear, which can no longer be regarded as Mythic T3 in game modes that make use of Martial Ratings or when used in Legends Championship.
Players can now climb up to 810 floors within each of the 4-faction towers. Simultaneously, the difficulty of some floors between 750 and 780 has been reduced. They can now climb up to 549 floors within the Celestial Sanctum and Infernal Fortress. The difficulty of some floors between 500 and 520 has been reduced for both towers.
Additionally, the Battle of Blood event is still available for anyone looking into improving their combat skills and sharpening their strategic hands in battle.
Are you excited to play in the new patch? What are your thoughts about Morael's younger sister?