Updates
AFK Arena – Lucretia and Zephrael Heroes Arriving on September 29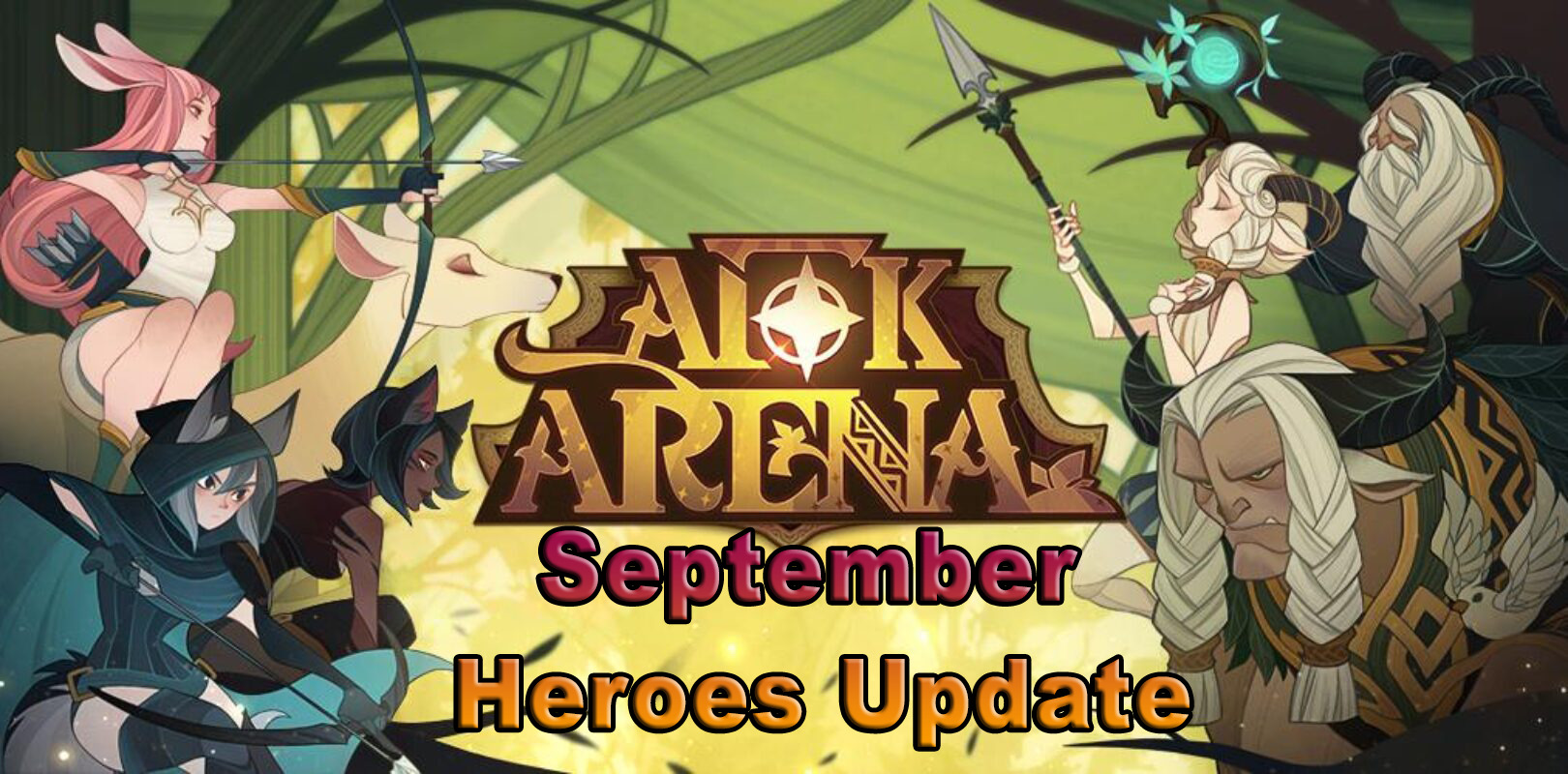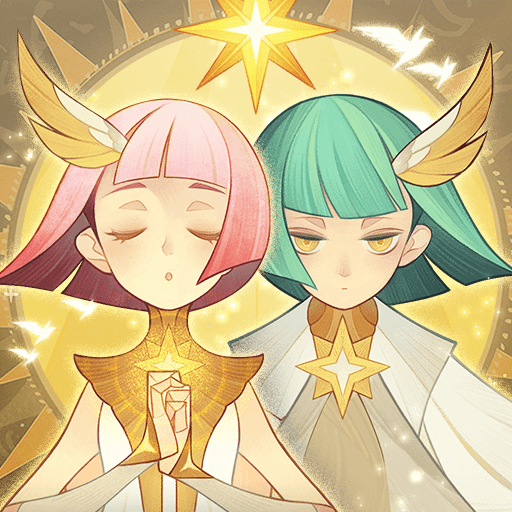 AFK Arena is the gacha game that keeps on giving. Having cemented itself as a staple in the genre, this title constantly keeps its gameplay fresh with frequent content updates and other elements for players to explore and unlock. Just a few weeks ago, they added Ezio Auditore da Firenze, a special guest character that came from a collaboration with Ubisoft's Assassin's Creed franchise. And before that, they also added Ukyo Tachibana from another crossover with SNK. This time around, however, there are two new original characters coming to AFK Arena, Zaphrael and Lucretia.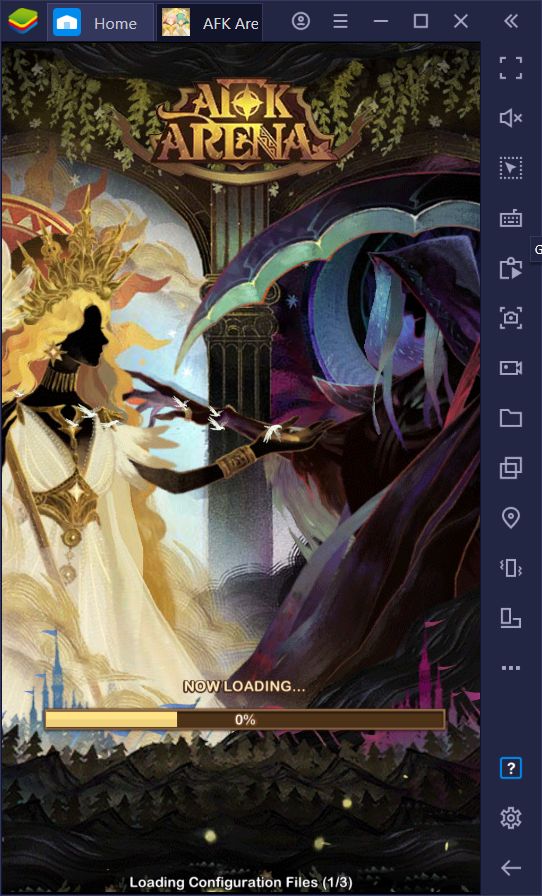 New Heroes: Zaphrael and Lucretia
Unlike all the other additions, these two new characters are a bit different in the sense that they come from a new storyline that Lilith Games is adding. Specifically, instead of having to unlock them via random summoning in the tavern, the players will get to witness a new storyline, meet the characters and then decide between two different paths, resulting in different outcomes.
The kicker here is that, according to rumors, choosing one path will completely block you out from the other. In this sense, you will either be able to unlock Zaphrael OR Lucretia, and not both since they won't be obtainable via tavern summonings. This effectively makes it more difficult to choose as your decision here will have permanent consequences. Luckily, the storyline that comes with these two new heroes, hopefully, will help you to choose the one you identify with the most. Ideally, even if you won't get the other, you'll be completely satisfied with your choice knowing that you picked the one you liked and not just the one with better stats.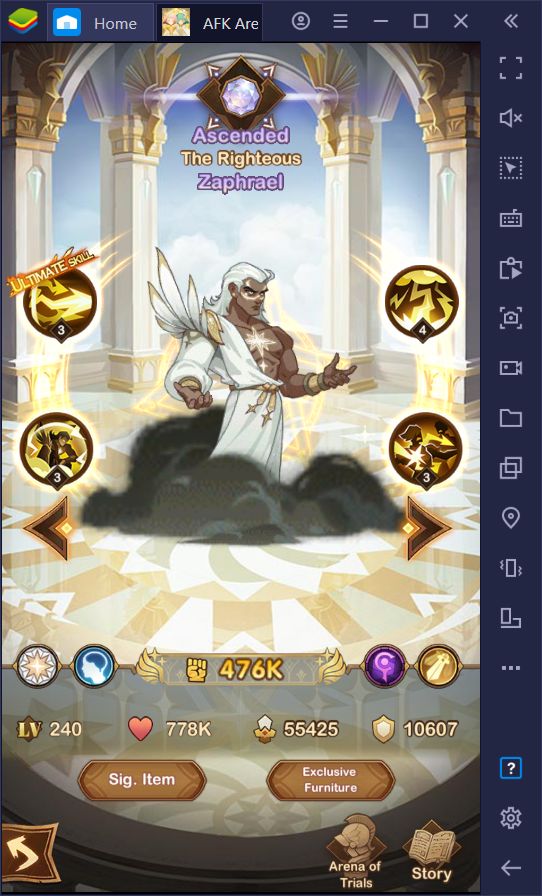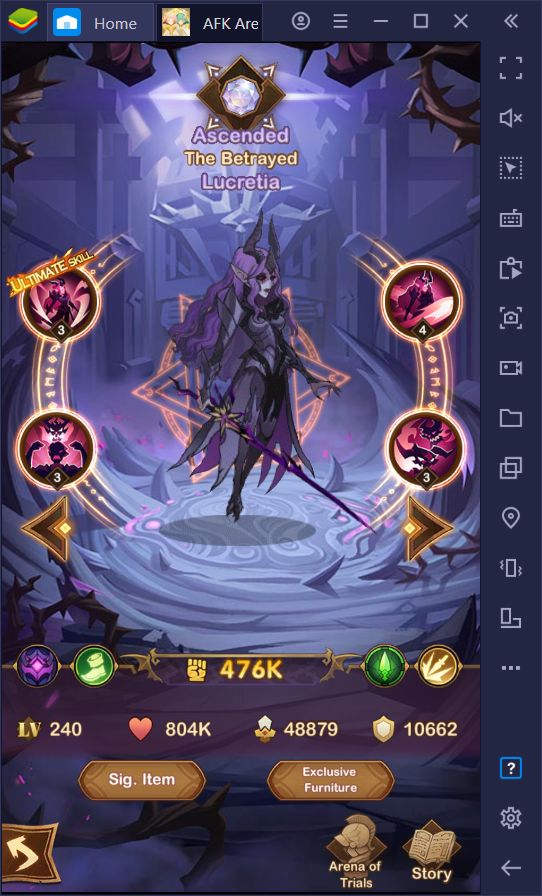 And speaking of stats, both heroes are insanely powerful, with Zaphrael prioritizing AoE and CC, and Lucretia focusing on sheer damage to single targets with the purpose of melting the strongest and most fragile enemies first before moving onto the others.
A Tragic Backstory
Regarding the storyline, Lilith Games has revealed a bit of the lore behind these two heroes in a video trailer.
Zaphrael is a powerful soldier who fought against the Hypogeans. His wife, Lucretia, would pray every day to Dura to keep him safe and make him come home safely. However, even though he did, in fact, return from every battle, his battle prowess did not go unnoticed by the gods, and Dura invited Zaphrael to join the celestial army. After his parting, Lucretia was left alone in Esperia, and shortly after, she gave birth to their son, Owain.
However, even though Zaphrael joined the celestial army to keep the world safe, this did not mean evil suddenly stopped spreading across the land. Eventually, Lucretia's village was attacked by the Hypogeans, which forced them to flee and seek refuge with a kind soul.
Entrusting her amulet to her son—the only family heirloom they have left—the two embraced in the dark as the trailer fades to black. And in the darkness, the only thing that can be heard is the sounds of smashing wood as enemies break into the house and drag Owain away, fading to complete silence.
While we don't know what series of events could lead to Lucretia adopting a new form as a Hypogean mistress, nor the circumstances that would pit these former lovers against each other, the story so far is enough to pique our curiosity and to make us think real hard about which side we'll choose when the heroes release.
What are your expectations for these two new heroes in AFK Arena? Which faction will you side with? Leave us your thoughts in the section below!