Updates
AFK Arena Patch 1.84 Patch Notes and New Hypogean Hero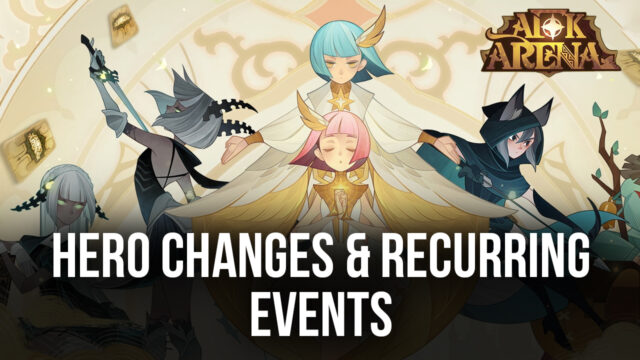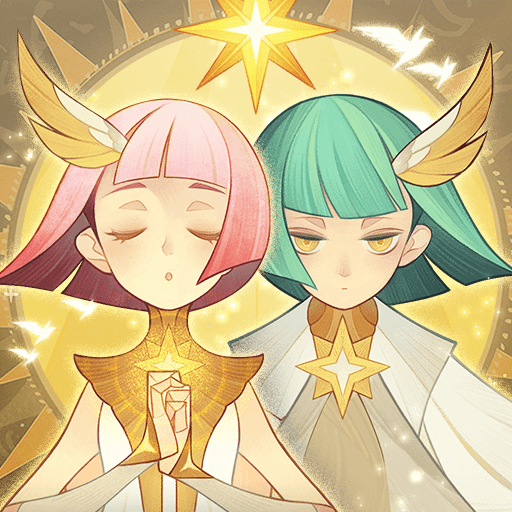 AFK Arena is adding the new Ascended Hypogean character, Lord of Nightmares, Ezizh that can deal continuous damage to the enemies with his nightmare-inducing abilities. This character is going to be available for trial in the events tab. Click the trials button to test all his abilities as well as participate in the Arena of Trials where you can get rewards when using the said character.
The latest character is another intelligence hero in the game. If you are interested in reading a gear guide for strength heroes, you can have a look here.
Temple Rift Changes
A brand new function is added in Temporal Rift that will cause all heroes to revert back to their pre-battle state for the floor called "Time Rewind". The number of floors has also been increased and more unlockable badges have been added.
AFK Rewards that can be raised via the Temporal Armilitary are now limited by a certain amount. The content of rewards that are produced on certain floors when they are completed for the first time has been improved. The Fortune Chest and leaderboard rank rewards have also been improved as well as the replayability experience by reducing repetitiveness.
Players can now choose to start from five to 25 floors below the highest floor they have reached in three of their most recent playthroughs when replaying the game mode. The visual effects of various different battle events have been optimized to make them easier to distinguish and the player can now preview the enemy formation when selecting the next floor.
The method of viewing badge info while using the Sweep function has been improved, making it easier to see specific details when selecting badges. The experience of multi-team battles has been improved with the addition of a battle adjustment function.
The frequency of Badge unlocks during the early stages of the game mode has been optimized to create a smoother progression experience for players. Certain badges have been adjusted to balance and weaken some of the curse effects within the Vexing Realm.
Abyssal Expedition
This season will introduce Rankings and Militia Accolades. Tiles will no longer produce resources for up to 4 hours after the battle phase has commenced helping reduce the urgency players face to log in at specific times and occupy tiles.
A Sweep function has been added for challenging the final boss and players can now choose to consume their heroes' stamina points to sweep final boss battles after challenging the final boss. The 2-minute cooldown period for abandoning tiles has been removed and players can now abandon tiles immediately along with the optimization of the reward page's visuals.
Miscellaneous Changes
You can now unlock a new auto-battle function after you complete stages 35-60 that you can toggle on and off in the settings. You can use the auto-battle function in the campaign, King's Tower, and Hellscape when you toggle it on.
A new quest "Infernal Fortress" has been added where players can obtain time Emblems by completing particular floors stated by these quests to help players progress further.
A Special Deal tab has been added in the merchants page where players can acquire Soulstone Fragments for a specific hero when they purchase anything and this will only be available to players that have 6-day old profiles. Weekly and daily deals have been moved from Merchants and replaced by "Biweekly Sales" that will be refreshed every 2 weeks.
The visual effects of these items – Hero Essence, Hero Experience, Enhancement Tokens, Elite Heo Soulstones, Rare Hero Soulstones, Primordial Emblems, Amplying Emblem, Challenger Tickets, Guild Coins, Labyrinth Tokens, Hero Coins, and Gladiator Coins icons – have been optimized. The issue that caused an erroneous Combat Rating display issue for Elder Tree's Dura's Sustenance has been fixed.
New Hero
Lord of Nightmares Ezizh – is a new hero from the Hypogean faction with intelligence attributes. One of his unique skills is the ability to control his enemies and disable their attacks. Ezizh is also classified as a support based on his abilities that can debuff enemies.
Hero Changes
Isabella

– the issue that can occur in rare circumstances where her Ultimate Ability Decimation is prevented from being cast after Isabella used it has been fixed.

Silas

– the issue that prevents the mist effect caused by the skill "Healing Haze" from disappearing as intended under certain circumstances has been fixed.

The issue that prevents the skill "Karmic Law" from being correctly triggered in certain circumstances when Merlin was under Control Effects of non-hero enemies within the Temporal Rift has been fixed.

Fan

– the sound effects of his abilities have been optimized without changes in actual battle.

Astar

– the sound effects of her abilities have been optimized without changes in actual battle.

Flora

– an anomalous targeting issue for the Ultimate "Sea of Flowers" occurring under infrequent conditions in the Temporal Rift has been fixed.
Are you new to the game and not satisfied with the current characters you have? You can reroll easily using our multi-instance feature that lets you open the game multiple times at the same time. Download Bluestacks now!
What are your thoughts on the new special deal tab in the merchant? Do you find the new auto-battle helpful at all? Let us know in the comments below!