Updates
AFK Arena – March Update: New Hero, New Content, and More!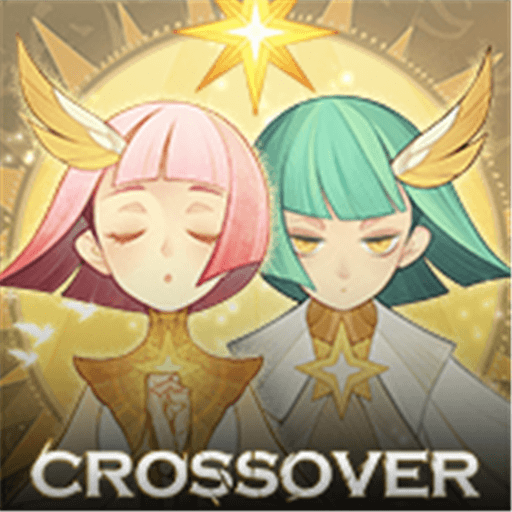 With the arrival of a new month, we are marching into an exciting AFK Arena update featuring a new hero and new content for all players.
The latest AFK Arena update will highlight the new Lightbearer hero as well as new content around the Dark Forest.
New hero
After the Wind Child hero Respen, comes a brand new hero in the game.
Welcome Eluard, the Protector of Souls to AFK Arena!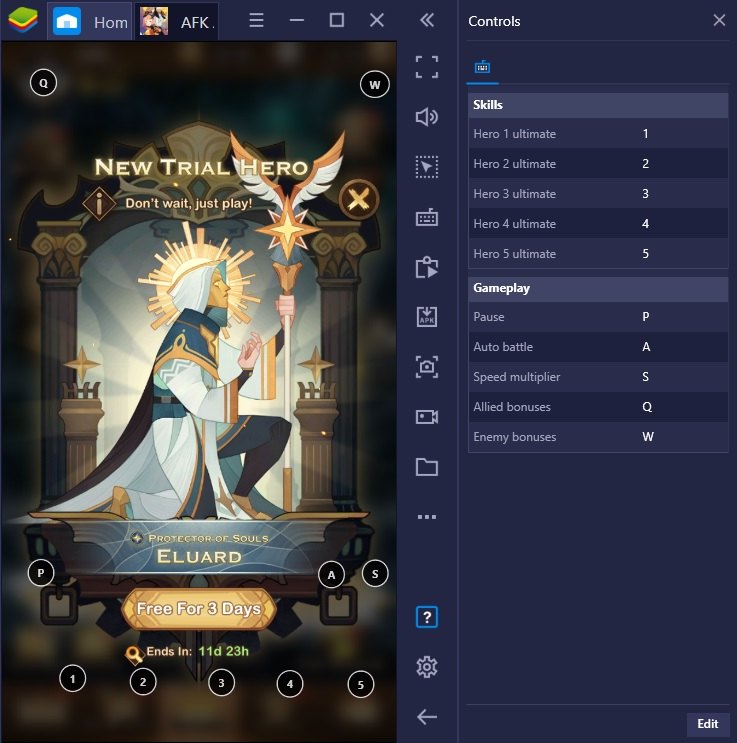 He is a mage Lightbearer hero who has AoE abilities at his disposal. Eluard's kit revolves around his Divine Shield which, when utilized, can save your team composition's lives.
Eluard is now available for test play and the Bountiful Trials event for him is already live.
Read our previous blog post on how to play as Eluard, the newest Lightbearer hero in AFK Arena.
New content
In this patch, we will also be getting the Abyssal Expedition event where you and your other co-members in the guild will team up to defeat enemies and bosses around a certain map. Check out one of our articles for the full schedule of the Abyssal Expedition's pre-registration and expedition period.
Note that you must have completed Stage 15-40 of the Campaign to be eligible for this event.
A new Misty Valley round is now live on the AFK Arena servers, as well as "The Fractured Gallery" adventure which can be found at the Voyage of Wonders.
Another adventure, "The Frozen Hinterland," awaits the players who have finished Stage 32-60 of the Campaign and have completed 100% of the same adventure within the Wandering Balloon. This adventure can be found at the Trials of God feature.
In "The Frozen Hinterland" from the Trials of God, you can get an exciting Support Class Exclusive Artifact called the Seraphic Tide. This equipment gives 4 Health Recovery (HR) and a bonus 6% Attack. Aside from its attributes, Seraphic Tide is a staff that generates water orbs that can bounce between non-summoned enemies and allies. It's very similar to one of the abilities of League of Legends: Wild Rift's Nami!
This new support artifact seems to be a great equipment for heroes like Rosaline or Talene.
A new campaign chapter has also been added to the game called Chapter 40 – Tidal Monuments.
Game optimizations
Some technical improvements have been added to the game, including reduced enemy difficulty from Chapters 33 to 39 of the campaign, reduced Signature Item levels of enemies from Chapters 35 to 37 of the campaign, and reduced difficulty of floors 751 to 800 of the King's Tower.
New floors have been added to the King's Tower too, bringing the total of the floor tower number to 850.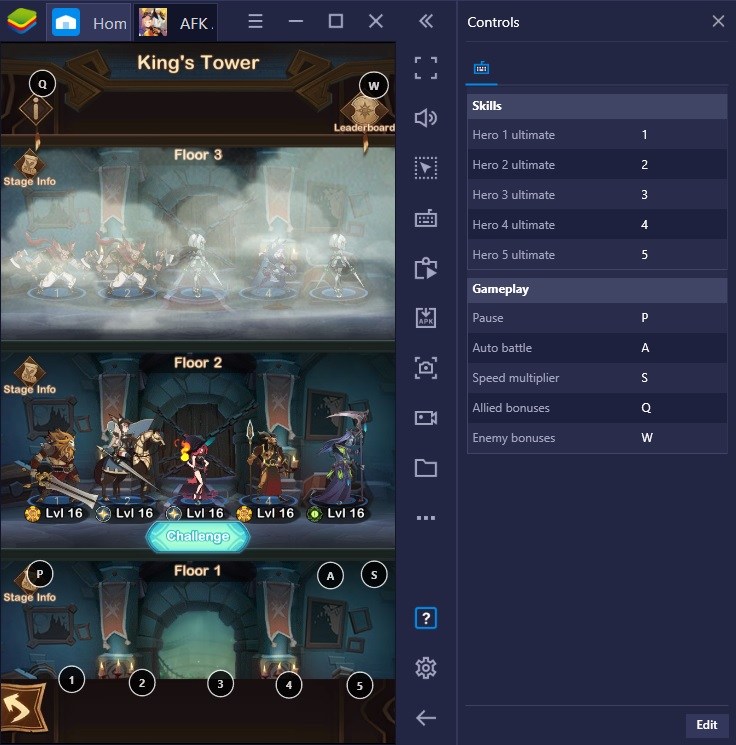 There are now also new conditions in entering the Fabled Realm! You must meet the Resonating Crystal level or Resonating Crystal max level requirement in order to enter the Realm.
Lastly, Lilith Games has optimized the sorting of Guild Contributors.
Download BlueStacks today and enjoy playing AFK Arena on PC! You can do so much more like collecting resources with its Multi-Instance feature which lets you open multiple instances and control them at the same time!