Game Guides
BlueStacks AFK Arena Hero Guide for PC and Android: The Five Best Maulers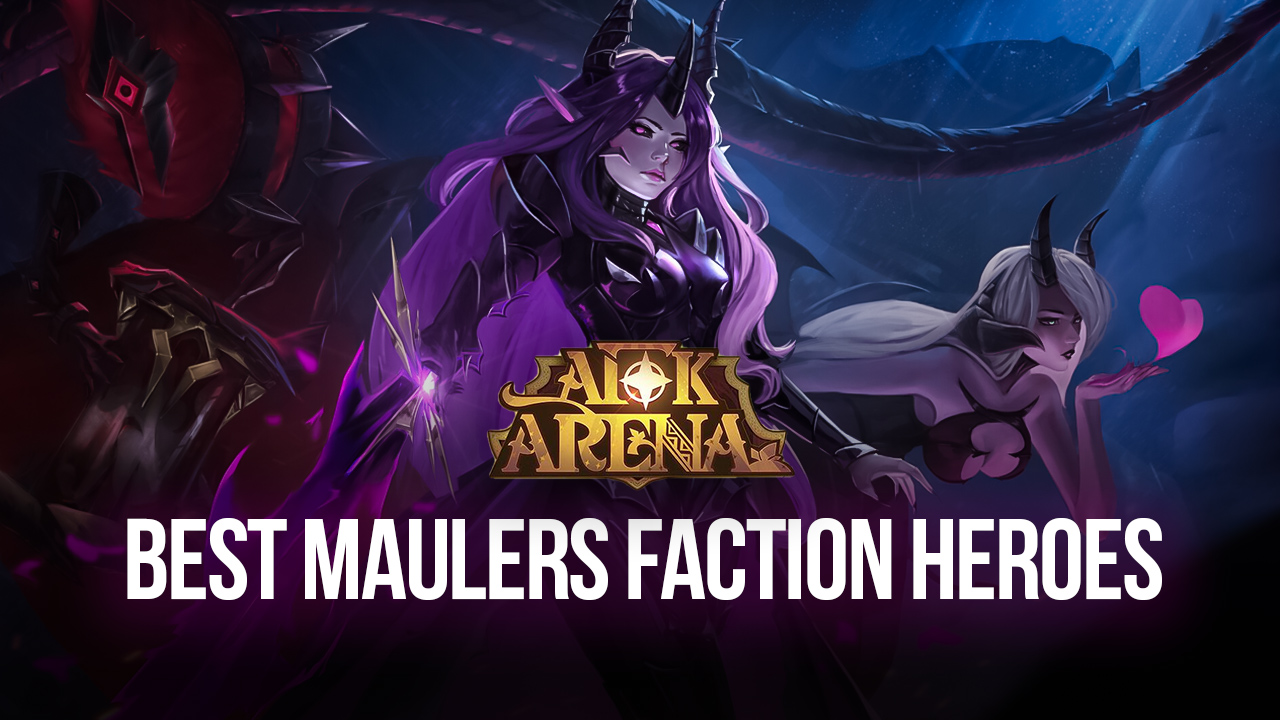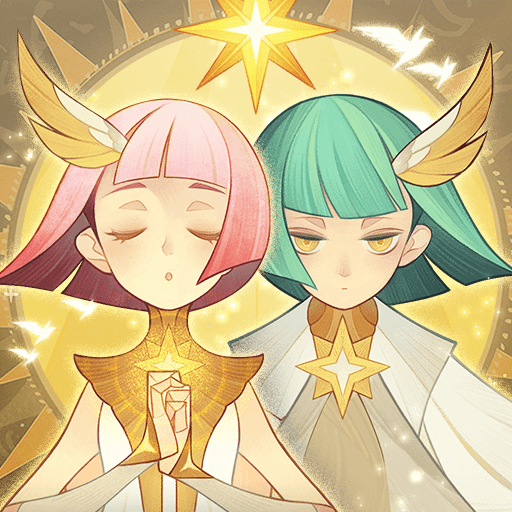 If you've been following our informative gacha guides on AFK Arena heroes, then you'll know that we're already halfway through all the factions. This time we're going to dive into the Maulers faction and what makes them uniquely stronger than the rest of AFK Arena's heroes.
When we think of the Maulers, we think of half-human, half-animal heroes who are hungry for war and are always ready to charge into a battle.
Why Pick Mauler Heroes?
For starters, pick Maulers if you're in for the furry aesthetics- as we mentioned above, Maulers include multiple heroes based on animals like lions, wolves, eagles and rams. They're the perfect faction for critter lovers!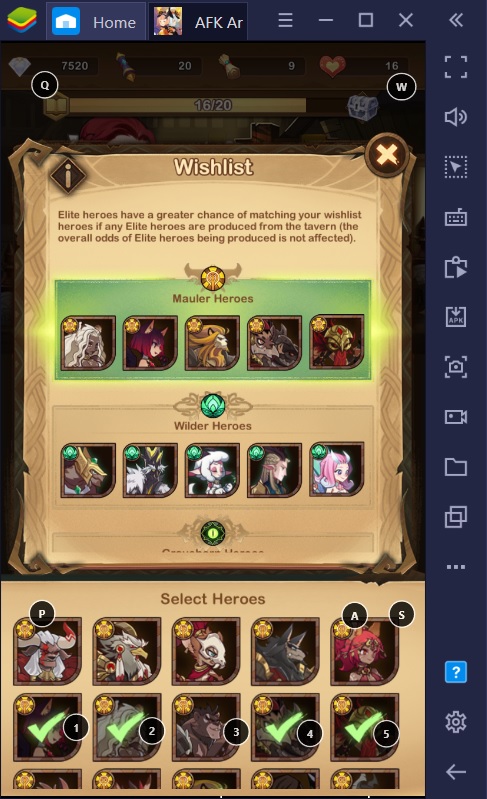 Aside from their character design, Mauler heroes are all about being tough. They are built to deal raw damage because of their insane strength. While many players consider the Maulers as the weakest faction among all the other AFK Arena factions, there are arguably some good hero compositions for a full Mauler team.
As we've learned from the previous Bluestacks AFK Arena gacha guides, having a full five-man hero lineup from a single faction will grant you a huge +25% attack, +25% HP bonus.
Mauler Heroes you should aim for
Since there are 18 Maulers, we're only picking the five best heroes from this strength-based faction, starting with Safiya.
Safiya
This Sphinx-based hero is one of the best (if not THE best) among the Maulers. She is an AoE-dealing mage. From a measly 100% damage, Safiya's ultimate ability Falling Sun can blow up to giving off a humongous 540% damage to enemies, depending on how long she is able to focus her energy. Just think of Safiya as a one-shot wonder against an entire enemy squad!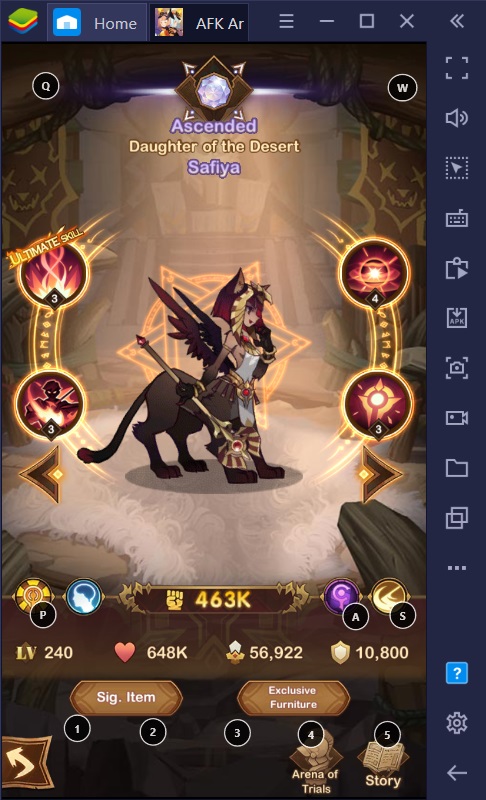 Aside from her ultimate, Safiya also has a very charming kit full of CC. Scattered Bolt are projectiles that stun the enemies while Static Field helps wear down the opponent's defenses by targeting the frontline.
Still not convinced? Safiya can buff allies and debuff enemies at the same time using Spectral Disruption!
Since she sounds pretty overpowered, getting her in the gacha might require some time (and insane luck) to roll. Good thing BlueStacks has the right solution to this dilemma with its Multi-Instance feature, enabling all PC users to perform gacha pulls by opening multiple instances using different accounts.
Playing AFK Arena on PC is also easier since you can get smoother animations and crisper graphics through BlueStacks' high FPS feature.
Brutus
Another high-priority Mauler is Brutus, a tank hero. Think of him as League of Legends: Wild Rift's Garen, or even Genshin Impact's Chongyun and Noelle — all these characters can do THE spin!
In AFK Arena, Brutus is infamous for his spinning ability where he deals damage through hacking and then later on recovers health through the same ability.
He may be a tank hero when he's on full HP, but Brutus can turn into a deadly foe when his health turns low. Reaching low health lets him deal high damage for up to 100% with an additional movement speed buff.
Definitely take your time to buff him and prepare him up for mid-game battles!
Khasos
If you already have the tank hero Brutus on your team, you should definitely aim for Khasos for a great team synergy!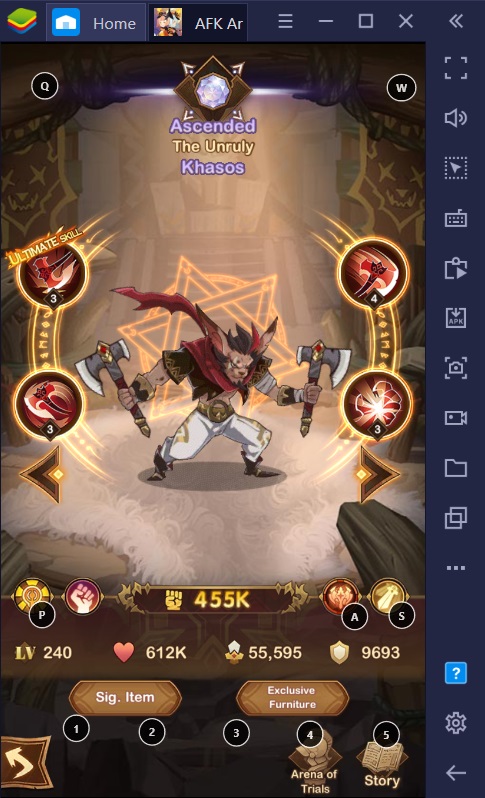 His passive ability Rabid Thirst is going to be a HUGE help to your team during the late game. At max, this global lifesteal ability will increase by 18 points. If you have a full Maulers team, you'll receive a 28-point lifesteal increase!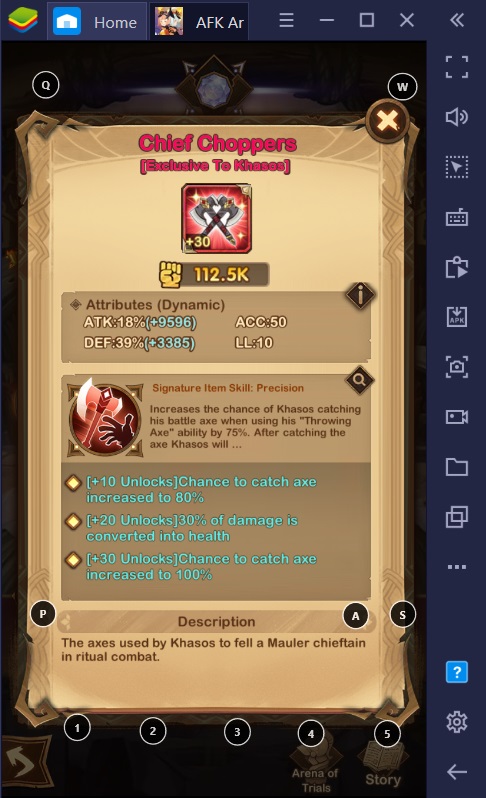 Unlocking Khasos' signature item will also make him quite insane, as at +30 Unlocks the Throwing Axe ability will have a flawless 100% catch rate where he will receive energy restoration and an increase in attack speed.
Skriath
Another Mauler unit to add to your Tavern wishlist is Skriath, another AoE-dealing mage like Safiya.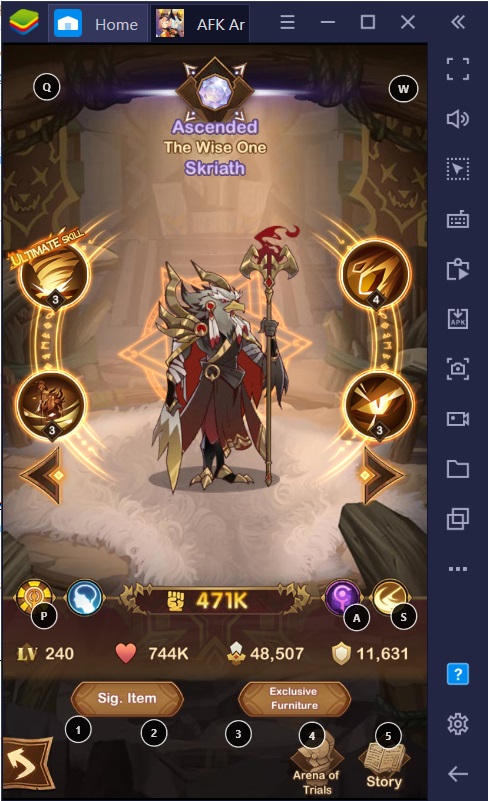 Skriath's Desert Vortex can act as the perfect support ability since it pulls enemies on the center, giving damage-dealers the ideal opportunity to attack.
Skreg
Skreg is a tank hero that can gain immunity from crowd control abilities such as knock back and control. In turn, his other abilities deal a good amount of CC to enemies like briefly knocking them back through Brute Force and Stampede.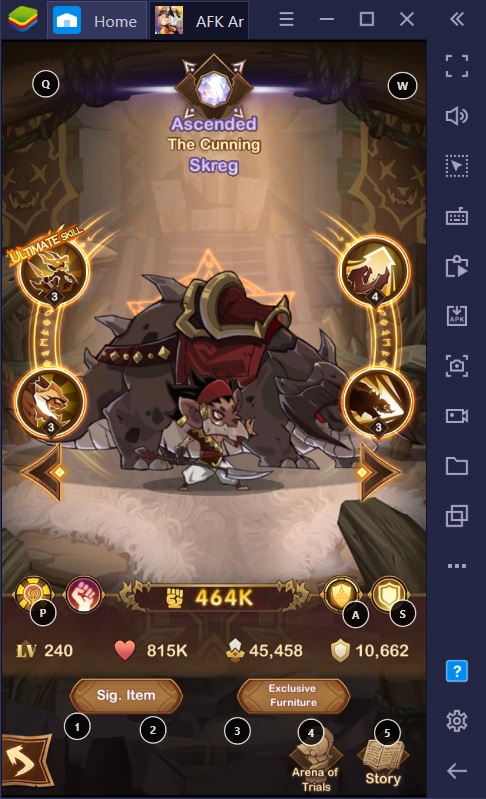 Skreg can go on the frontline side by side with Brutus for a formidable Mauler-tank combination.
Maulers Faction Honorable Mentions
In a perfect world, of course you would be able to acquire all five of these for the ultimate five-man Mauler dream team. However, you may also want to look into the following viable heroes in case things don't work out as planned:
Antandra – has great sustain
Numisu – ideal during the early game
Vurk
Satrana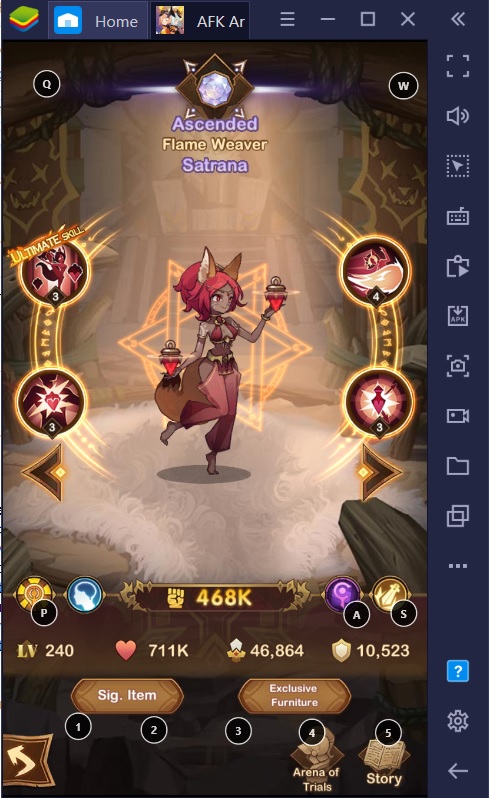 Remember to check out our other guides about Lightbearers, Hypogeans, and Dimensionals for more AFK Arena hero guides!