Game Guides
BlueStacks' AFK Arena Gacha Guide for PC and Android: Lightbearers Faction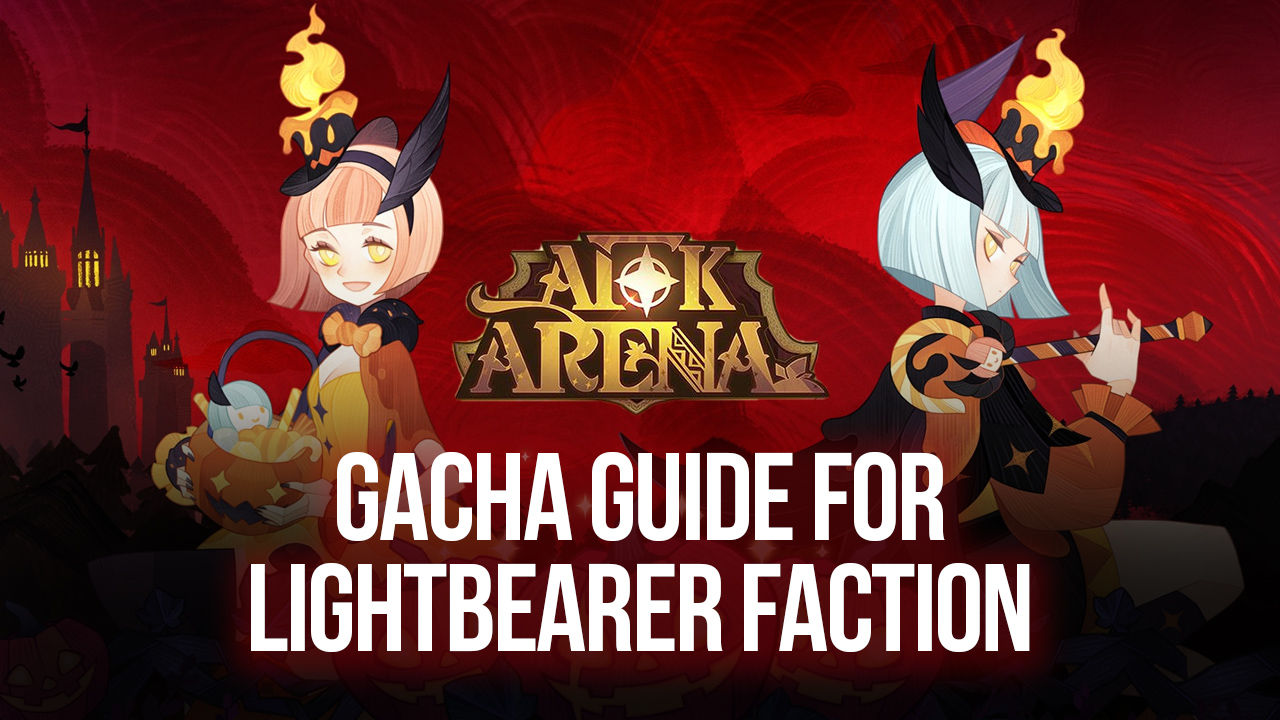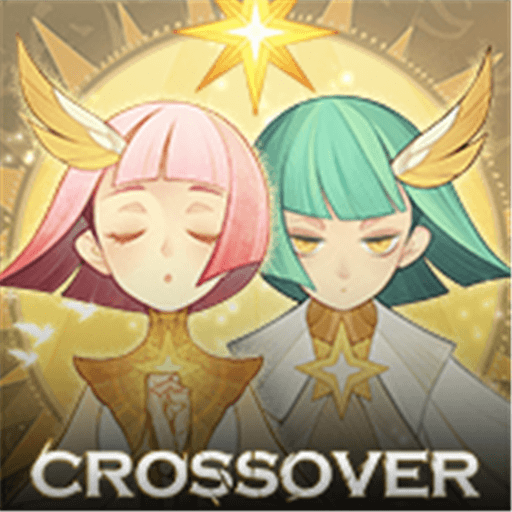 As much as luck and loot boxes go, Gacha games are all about grinding. If you're already a regular at these kinds of games then you know that you will be sucked into a system — monthly or weekly events, maintenance breaks, and a ton of quests — in order to get that sweet Gacha currency to be able to make a single pull (or ten unit pulls if you're feeling generous). This isn't really a problem with AFK Arena, as it is quite generous when it comes to giving away Diamonds for hero summons. As its title suggests, it is a game that plays itself so you won't need to worry about grinding (too much).
Of course there's always the feeling of anxiety, excitement, fear, and some more anxiety every time you prepare for your gacha roll.
It's all worth it once you get what you've been really wishing for, either your beautiful in-game waifu or a really powerful character that you can utilize on your team composition.
Rerolling for Heroes
However, life is not always fair. More often than not, you'll end up getting units you do not want or have no idea on how to use inside the game. This happens a lot, especially in AFK Arena. With over 83 heroes to choose from, it's pretty rare and tough to get your favorite units on your Wishlist. If you have multiple AFK Arena accounts, you can play on BlueStacks with its Multi-Instance and Multi-Instance Sync features for faster rerolling to try getting the heroes that you've always wanted. You can also enjoy crisp graphics and high quality animation set in high FPS with the help of BlueStacks. Now you can appreciate your favorite heroes even better! To top it all off, the platform offers scripting so you can customize and bind your key for easy Gacha rerolling.
What should you do with the heroes that you don't like but end up acquiring? You make the most out of them! Continue reading this AFK Arena guide if you want to learn the best units, as well as the not-so-good ones and how to take advantage of them. Because AFK Arena has different factions, we will be starting with the Lightbearer heroes.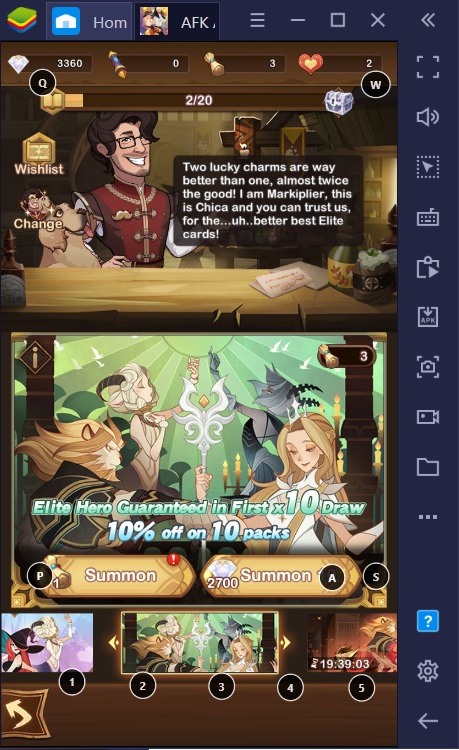 Common
There are two Common-type heroes in the Lighrbearers faction, Ulric and Merek.
Ulric is a tank hero, a pretty solid pick during the first few rounds of your AFK Arena journey. His knockback skill is very powerful as it deals 90% damage on the first thrust and knocks back enemies on the second.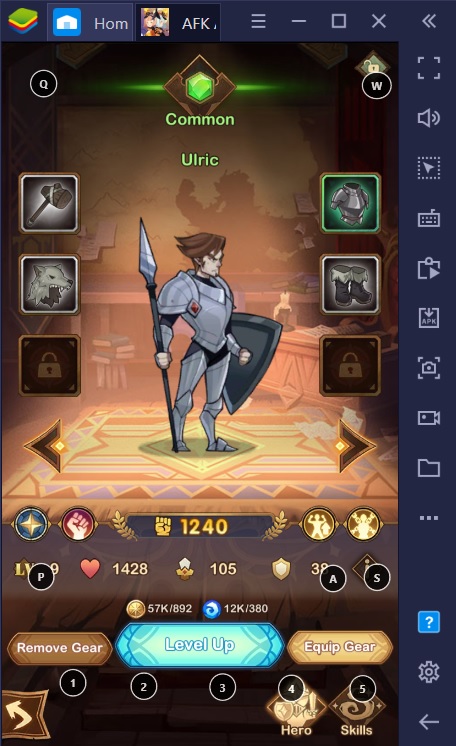 Meanwhile, Merek gives out defensive buffs and even heals your most injured hero by 60% of his own Attack Rating. Also a good pick if you're just starting out.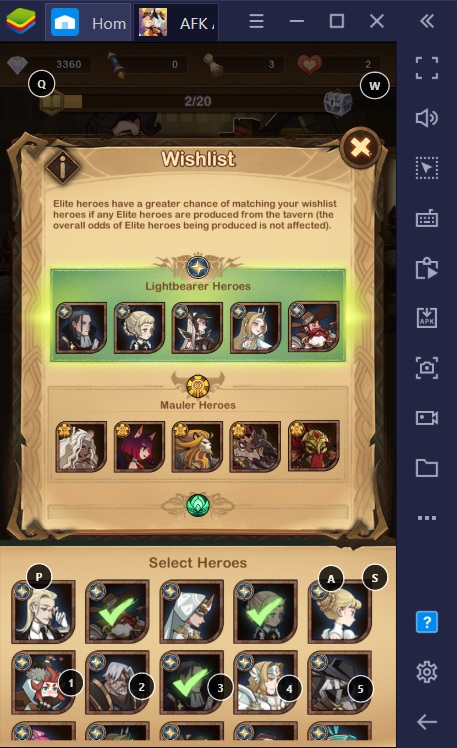 Legendary
There are four Legendary Lightbearer heroes, Mirael, Morvus, Angelo, and Hogan. Legendary heroes are actually decent, and can carry you even until the next chapters with proper enhanced gear.
Hogan is one of these heroes, and he can become a tank and a damage dealer at the same time. At level 21, Hogan's Zealous Strike can deal an insane 200% physical damage. That's on top of his really chunky HP bar!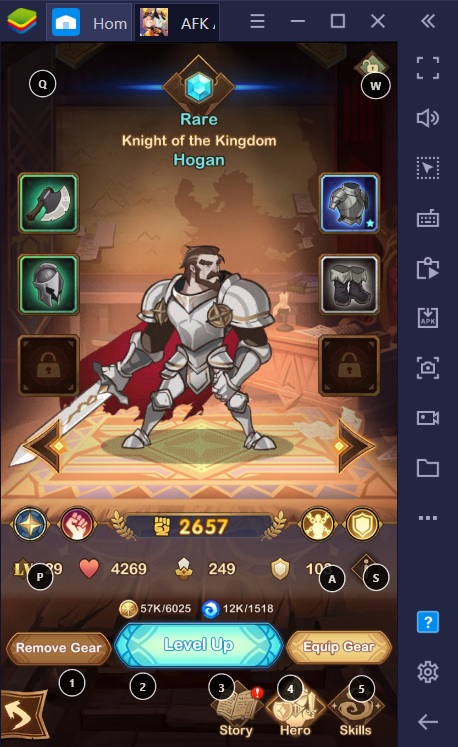 Hogan can be paired with another Lightbearer, Mirael, for a burst of pyro damage. You can also consider Morvus with his Concussive Grenade, a very useful spell for sending low-health enemies to smithereens.
Angelo is a decent support hero that can restore your team's health even while attacking enemy heroes. Adding Angelo to your main roster pays off eventually as his ultimate, Love and Peace, can briefly prevent melee enemies from performing physical attacks.
Ascended
There are actually 13 Ascended heroes of the Lightbearer faction in this game, making the total Lightbearers count to 19 heroes.
This faction holds a lot of really good support heroes for your team like Rosaline. Rosaline is on top of our Tavern Wishlist as she has a great kit. She possesses a crowd control skill that briefly stuns enemies while at the same time gives out healing and damages anyone who tries to harm the champion that she's been following. On top of that, Rosaline also buffs her chosen ally by raising its attack and defense ratings. Rosaline is the complete support package!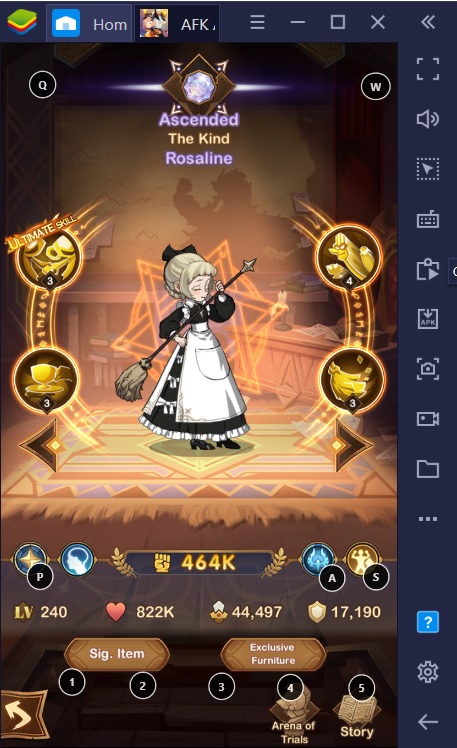 If you're more of the aggressive type of player, then Raine is for you! One of her skills, Barrage, targets enemies with the lowest health and highest Attack Rating. For Raine alone, this is a pretty good skill to build up your team strategy since your team is more likely to succeed if it focuses on immediately eliminating enemies throughout a round.
It's all about energy points when it comes to Rowan, the Lightbearers' roamer. He can dramatically steal the enemy's energy points to be added to your units so their ultimate skills would be ready earlier than expected. His Dazzle is also a double-edged sword as it can either grant bonus energy points to your heroes or it can stun enemies for four seconds.
There are three Lightbearer tanks to choose from, namely Lucius, Hendrik, and Rigby. All three are actually very promising given that they're all Ascended units, but the best Lightbearer tank in our opinion would have to be Lucius. Similar to Rosaline's kit, Lucius already has it all with a buff, a CC spell, some healing, and even an AoE damage skill. He's one of the best tank units not just in the Lightbearer faction but in the whole game as well! Definitely try to pick up Lucius, it will give your team a great defensive advantage during matches.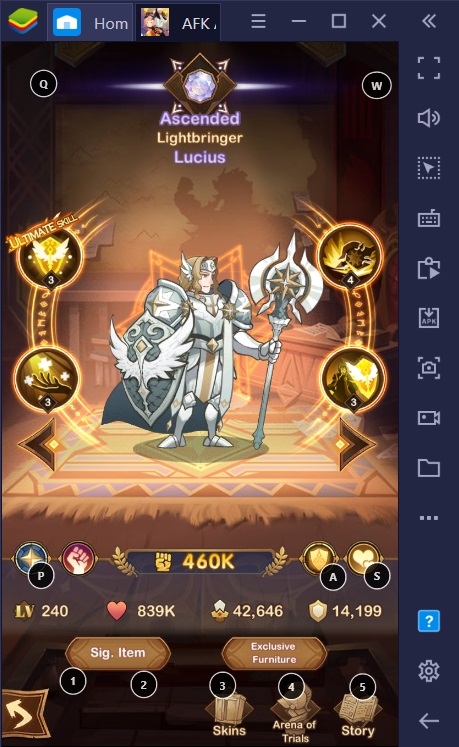 Lastly, let's talk about your DPS hero. Many players would agree with us when we say that out of the seven DPS heroes in the Lightbearer faction, you'll get the most value for your Diamonds if you go after Belinda. Belinda is the epitome of belonging to the Lightbearers not just because of her godly appearance but because of her divine powers too. She has an AoE set of skills, designed to attack multiple enemies all at once. She gets more powerful as time passes by because of her Brilliance skill, which increases her crit rating for as high as 18%. Players can get an elite+ version of her on the seventh day of the login event.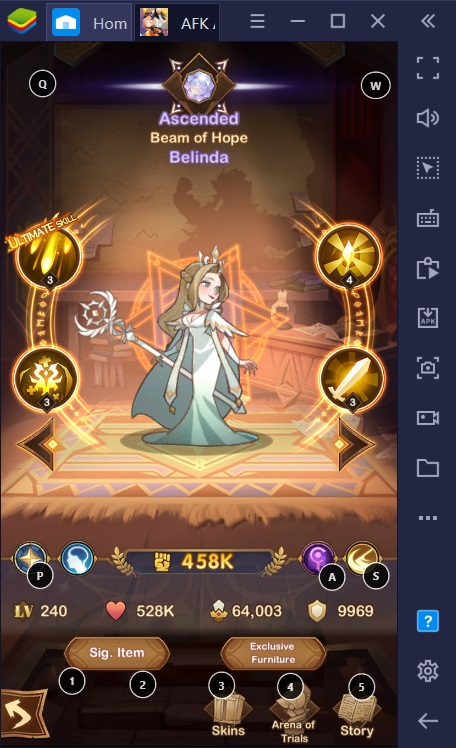 Another good Lightbearer hero is Thane, the exalted. He is a ranger-assassin unit that heavily depends on his critical ratings. Can you imagine how overpowered Thane would be if you have the right gear to buff up his crits? His ultimate, Eviscerate, also gives him temporary invincibility as he attacks enemies seven times.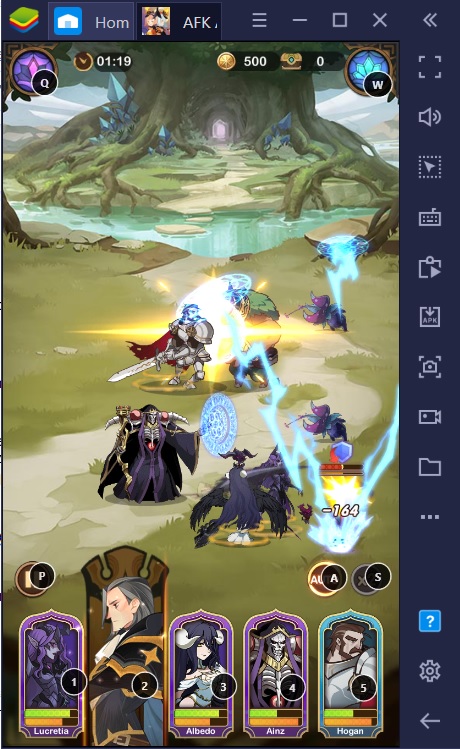 Additionally, users can opt for other Lightbearer heroes like Estrilda, Fawkes, Gwyneth, Cecilia, and Oscar.
Overall, Lightbearers are good for countering Hypogeans. You can get some of these units by summoning in the Tavern or by participating in special events in AFK Arena.