Updates
Alchemy Stars – Half Year Anniversary and New Year's Celebration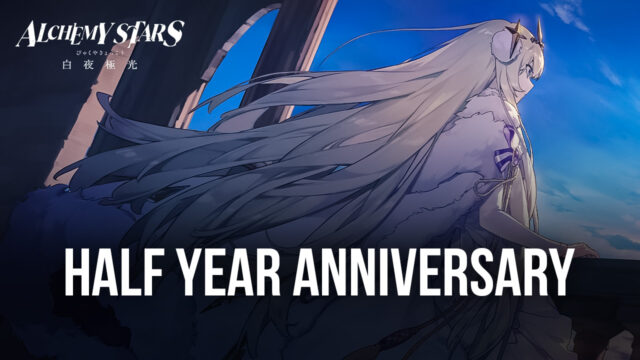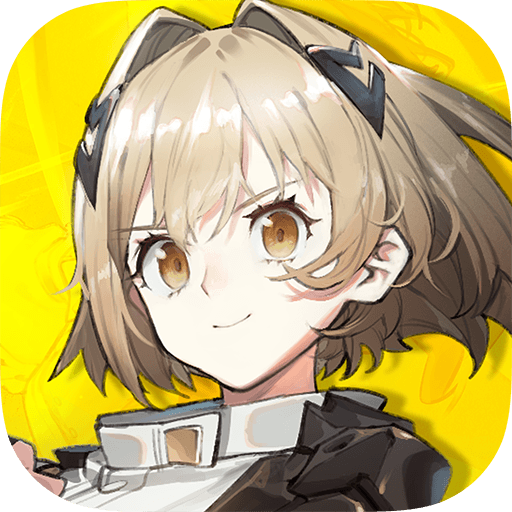 Alchemy Stars has just turned half a year old since its launch in June 2021 where it launched globally and in other regions simultaneously. The puzzle stylized turn-based RPG by Tencent Games boasts a 10 million strong player base and relies on its consistent hyped events for various occasions and time periods. Alchemy Stars has planned a series of elaborate events and celebration giveaways for achieving this auspicious milestone of Half Year Anniversary.
The free-to-play RPG is available on Android and iOS through their respective app stores. Apart from achieving its half year anniversary goals, the game is also going to be celebrating the new year 2022 for the month of January 2022. Players can get tons of rewards and collectibles just by logging in and participating in the events. The event has already started and has all the things slated in an Alchemy Stars event – Daily Check-In, Special Event Book, New Aurorians, and their Trials, New Event Stages and Story, and a lot more! Let's get into the details!
Half Year Anniversary
The half year anniversary for Alchemy stars officially starts from December 31st, 2021 where players can get 10 free pulls or summons. They get them in the form of Lumambers, the premium currency used in Alchemy Stars to summon for their favorite units in their respective banners. All players who log in between 31st December 2021 to 27th January 2022 will receive 3,000 Lumambers which equals 10 summons as players can purchase either Star Flares or Special Star Flares from the Lumamber Store.
Apart from the free 10 summons for all players, Alchemy Stars is also giving out 120 Prisms each day for a total duration of 5 days. This makes the total count of Prisms received up to 120. This event starts on 23rd December 2021 and ends on 27th December 2021 after server reset. Players can log in daily to receive their Prisms in the mailbox. Keep in mind that players will only get to keep them in the mailbox for 24 hours, hence claiming it on time every day.
All players will also get a Special Half Year Anniversary pack in their mailbox which will contain the following rewards: 20 Stellar Gems, 50 Star Gems, 2 Recharger Packs, 150,000 Nightium, 40 General Jasper II, 20 Colossus Patch II, 800 Sublime, 50 Hearthstones, 1 Blue Order Box IV, 1 Red Order Box IV, 1 Green Order Box IV, 1 Yellow Order Box IV, 2 Blue Order Box III, 2 Red Order Box III, 2 Green Order Box III, 2 Yellow Order Box III, 3 Blue Order Box II, 3 Red Order Box II, 3 Green Order Box II, and 3 Yellow Order Box II. (20 different items in all).
Keep in mind that this special reward can be claimed till 27th January 2022 and starts from 23rd December 2021. Apart from these special rewards, all players will also get a chance to claim a special pack for free from the in-game store. This pack contains the following: 100 Lumamber and 3 Recharger Packs. Each player can claim this pack for free once during the event period.
New Year Celebrations
The New Year celebrations are in full swing for Alchemy Stars! The puzzle RPG is giving away multiple freebies as rewards to all players and when combined with the rewards obtained from the ongoing Half Year Anniversary as well, they are certainly nothing to be scoffed at. For the first event, the game is giving away 3000 Lumambers to all players which are equal to 10 summons. Players can purchase Star Flares or Special Star Flares to summon on their favorite hero banners. Keep in mind that this event starts from 31st December till 27th January 2022. Players can also get a skin for Vice which they can equip on the home screen of the game.
Just like the half-year anniversary, another free pack reward are being sent to all players who log in between 31st December 2021 to 27th January 2022. The rewards from this New Year Special Pack contain the following: 20,000 Nightium, 20 General Jasper II, 5 Blue Order Box II, 5 Red Order Box II, 5 Green Order Box II, and 5 Yellow Order Box II. Limited to 1 per Navigator during the event period.
This concludes all the freebies that players will be getting during the events. Other offers include paid discounted packages which are really juicy if you have the capability to buy them using real-life money.
That is everything for Alchemy Stars Half Year Anniversary and New Year Celebrations. If you would like to learn more about Alchemy Stars, check out our blog section for the Alchemy Stars community. Play Alchemy Stars on a PC with BlueStacks using a keyboard and mouse for the best experience.