Updates
Azur Lane: Mirror Involution, Soar Fledgling Wings, and More in the Latest Patch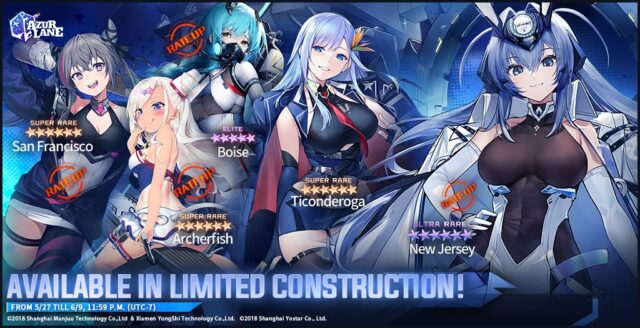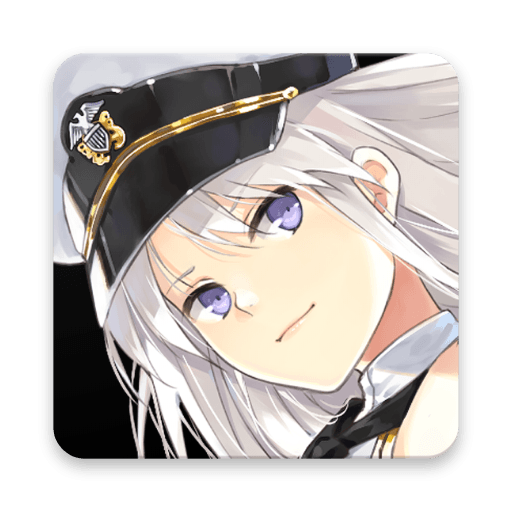 As we turn a new chapter into our commander book and battleship adventures in the coming new month, Azur Lane has prepared plenty of new events and content for everyone.
If you want to know how to find the perfect ship in this game, check out our previous blog posts. Additionally, you can also play Azur Lane on PC using BlueStacks. BlueStacks lets you do the things that your average smartphone device cannot do. For example, BlueStacks has this feature called Macros which records all your monotonous, daily tasks, and replays them with just the press of a button. There is also the Multi-Instance feature which lets all commanders open multiple tabs of the game and play at the same time using different accounts. It is the perfect way to grind all the resources, materials, and rewards during Azur Lane's events.
If you are coming to Azur Lane as a new player, we also have a tips and tricks game guide to jumpstart you on your missions. Did you know that you can get a six-star ship for free, as well as special skins? Yes, at no costs at all. Read our previous blog posts to find out more.
Now, without further ado, here is the latest Azur Lane patch explained. We will be getting a total of nine events, five new characters, and twelve gorgeous skins for all commanders.
Mirror Involution
This event will let you sortie into event stages to earn PT and exchange them for rewards. You can unlock Eagle Union's Super Rare Aircraft Carrier Ticonderoga and the Eagle Union's Elite Destroyer Morrison.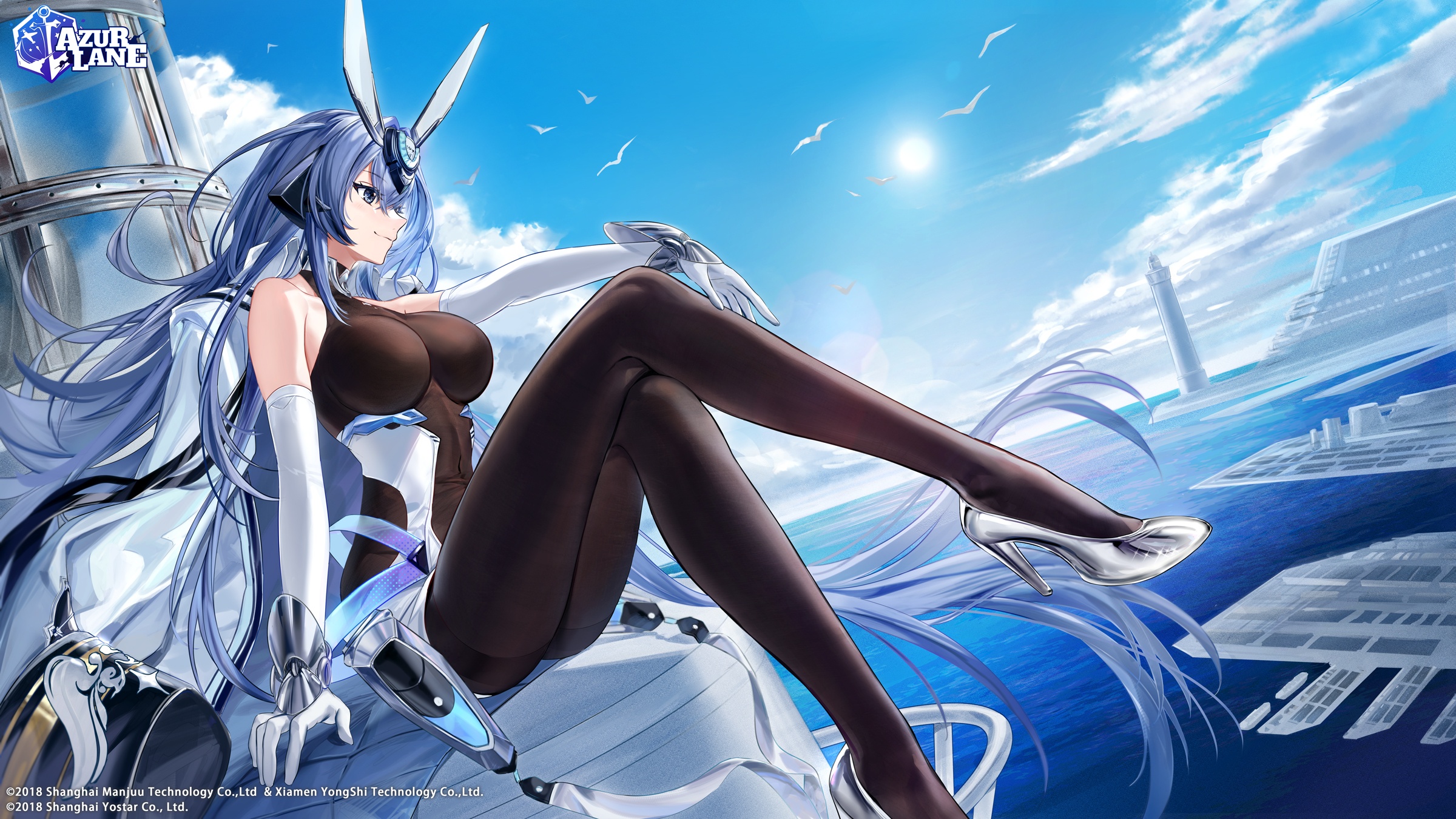 Note that the A and B maps will give you three times the PT for the first clear each day. The EX stage will be unlocked after you have completed the SP stage.
Soar Fledgling Wings!
Sortie with Eagle Union's Elite Aircraft Carrier Little Enterprise to clear normal stages after Chapter 3 or Event Stages to earn "Trust." If you sortie with Little Enterprises you will get double "Trust." New missions will unlock daily after June 2. Eventually, you will unlock Little Enterprise when you complete all the missions.
The Mirror Involution and Soar Fledgling Wings! will run from May 27 to June 9 at 11:59 p.m. UTC -7.
Call to Arms
The Call to Arms – Eagle Union – Phase III will also commence during this patch. You can fully limit break event characters and use ships like the Light Cruiser Helena, the Aircraft Carriers, Yorktown, Souryuu, and Hiryuu. When you earn enough Training Points, you will unlock the limited portrait frame "Voltaic Lightings."
Manjuu Creamery
When you clear Normal Stages after Chapter 3 or Event Stages to collect PT, you will get Saratoga's limited outfit "The Sweetest Picnic."
Headquarters Mobilization Request
You can enter a UID to call a fellow commander back to active duty and earn rewards including Gear Skin Box and Rental Outfit Vouchers.
Wishing Well
You can choose up to two characters to added to your permanent build pools to have them as rate up. The rarity of these ships will determine their build chance.
Manjuuland
The Manjuuland event will let commanders play mini-games and upgrade buildings to earn rewards.
Cake Defender
Another mini-game event, the Cake Defender event will unlock every day for a total of seven days. When you play all games, you will get the Early Summer Invitation 2021.
Souvenir Shop
Just like the Cake Defender event, one mission will be unlocked every day until June 3. When you earn enough Manjuuland Exchange Tickets, you can exchange them for glorious rewards.
Rental Outfits
The following skins can be rented using the Rental Outfit Vouchers:
New Jersey – Exhilarating Steps!

Ticonderoga – Show Stopper

Boise – Sheepish Sapphire
All you need to do to earn these vouchers is to log in during the event period to earn two Rental Outfit Vouchers.
Additionally, during the event, players who are below level 60 will earn double commander and ship EXP from sorties. Yes, YoStar is just that kind to all low-level and new players.
New characters
The following characters will also be on the rate up banner:
New Jersey (rate up in event construction pool)

San Francisco (rate up in event construction pool)

Archerfish (rate up in event construction pool)

Boise (rate up in event construction pool)

Ticonderoga (rate up in event construction pool)
New skins
A total of 12 new skins will be available in this Azur Lane update, namely:
Boise – Sheepish Sapphire (L2D)

Allen M. Sumner – Charming Rabbit (L2D)

New Jersey – Exhilarating Steps

Ticonderoga – Show Stopper

Archerfish – Coquettish Bunny

Morrison – Sleeping Bunny

Kinu – Token and Ghost

San Francisco – Funny Bunny!

Acasta – Monochromatic Marvel

I-19 – Blossoming Bunny

Stephen Potter – Chillaxation Station

Unicorn – Icy-Sweet Storytime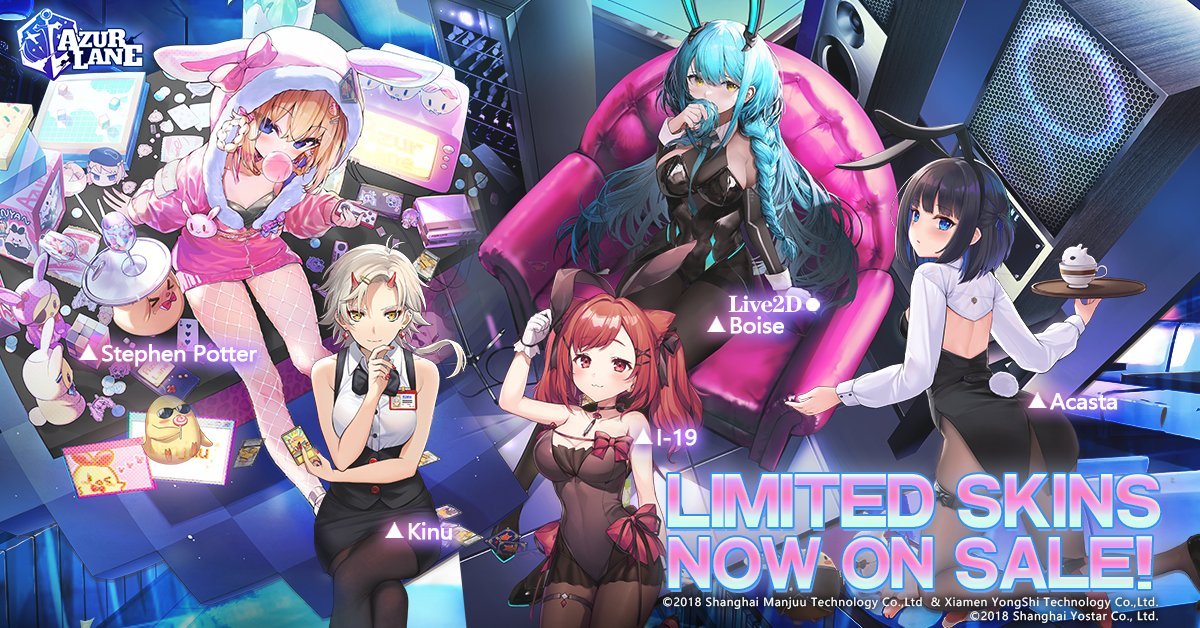 These skins are must-haves, especially Boise's Sheepish Sapphire skin. She looks like she's ready to make the world hers (wink wink) in her teal hair and pink sofa. Boise looks stunning in her black suit too!
Meanwhile, Stephen Potter looks like a shut-in in her Chillaxation Station skin. Stephen wears a pink bunny hoodie surrounded by a lot of stuff to make the ultimate chillaxation (chill plus relaxation) station — video games, parfait glasses, Rubik's cube, handheld consoles, and stuffed bunnies.
Which skin will you be getting in this update?
All players will receive 2,500 oils and 2,000 coins as compensation for the maintenance downtime.