Updates
Black Desert Mobile Update Adds New 'Tamer' Class and 'Black Sun' PvP Mode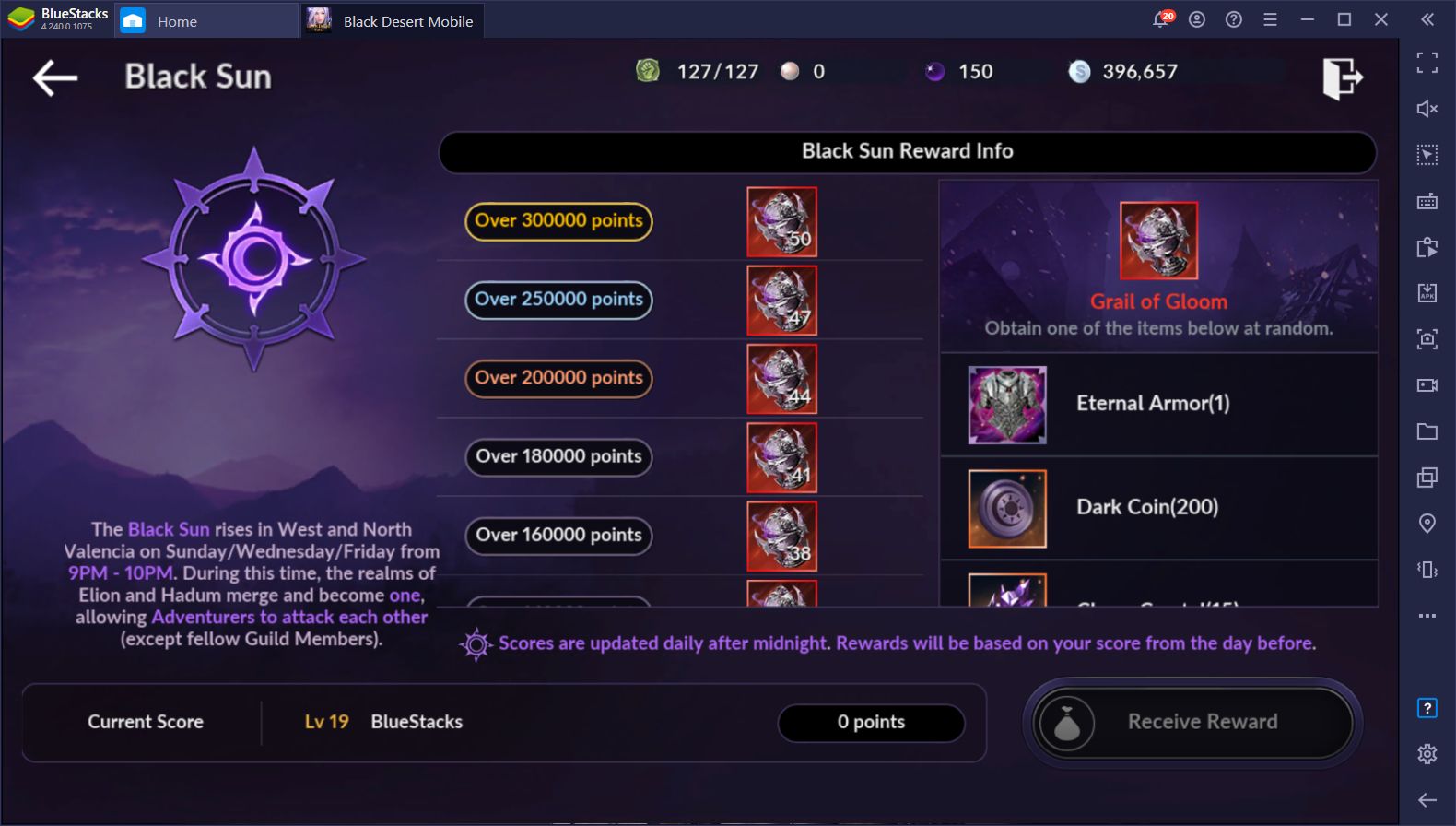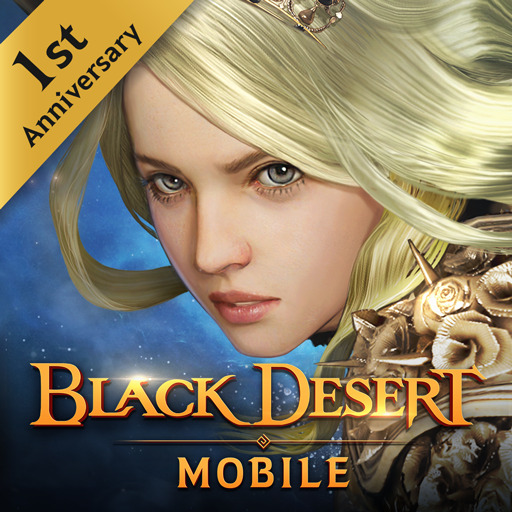 The catalog of features in Black Desert Mobile has gotten even larger today, with a new awesome class, as well as a thrilling PvP mode, allowing players to enjoy a brand new leveling experience, and engage other users on the battlefield for a chance to score unique rewards.
Today's update is short but sweet, so let's get to it.
Introducing the Tamer Class
Those who play Black Desert Online on PC and consoles know that the mobile version still has a lot of catching up to do. While the popular phone MMORPG is up to date with some of the latest events, such as the release of the Hashashin, which is also a new class in its counterparts, the game first started out with significantly less content. Specifically, BDM launched with only five playable classes, with the PC and console versions having around triple that amount. However, little by little, the roster is getting continuously expanded with more classes that puts BDM closer to its peers.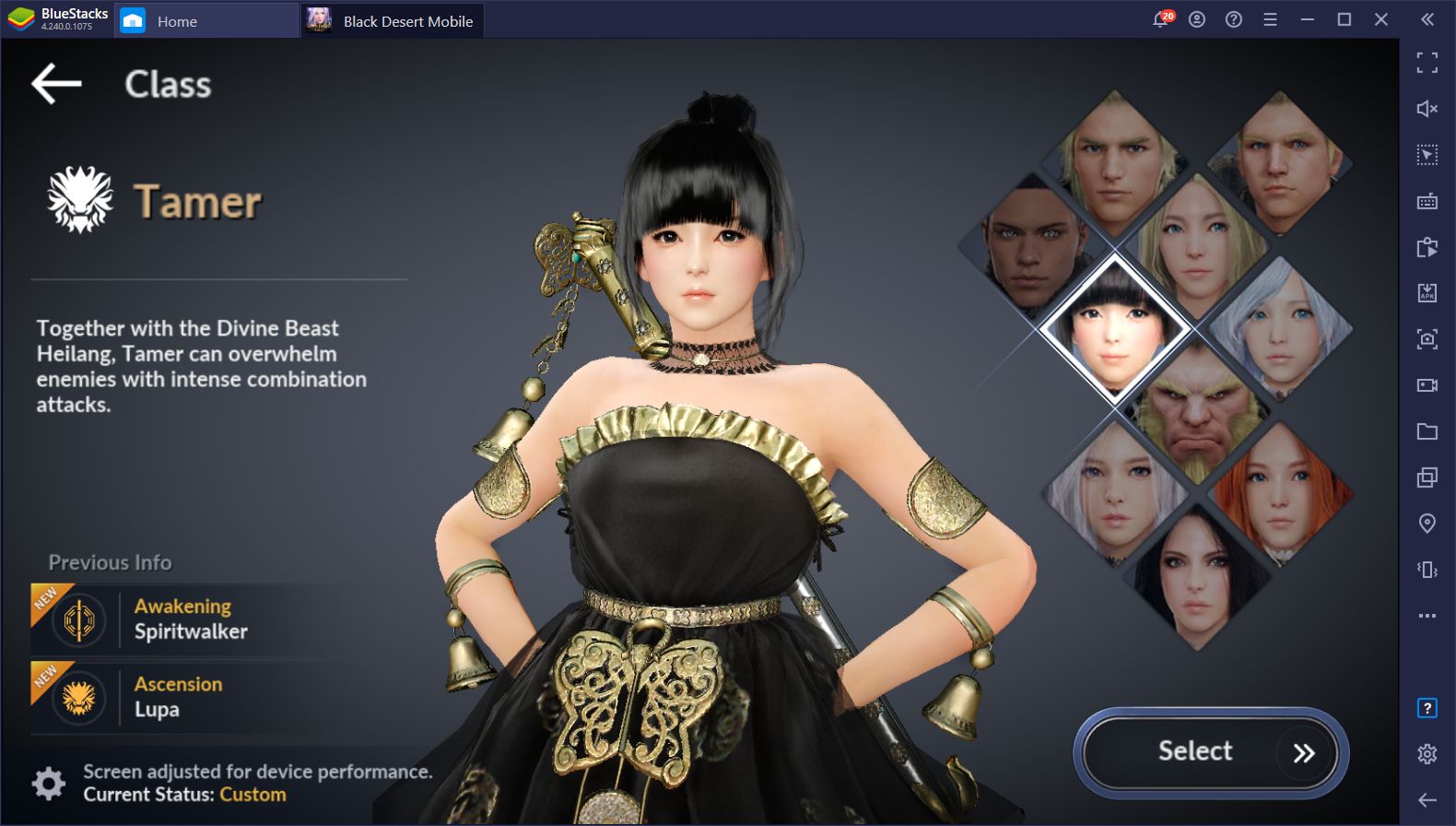 Today, the new class that was released is the Tamer, a powerful and agile melee combatant that, while very strong and capable on her own, can also summon the divine beast Heilang to assist in battle. In this sense, while she has powerful combo capabilities using her shortsword and trinket, and later a bo staff and sachet after awakening, her pet friend can also assist in combat and supplement her already-decent damage.
While the Tamer starts off by herself, she can unlock her divine beast once she reaches level 20. This is definitely a great class for farming thanks to Heilang's assistance. However, she also has powerful combos that can dominate hordes of enemies, while allowing her to reposition constantly with quick jumps and dashes. In this sense, while not as strong in pure DPS as, say, the Sorceress, the Tamer is very fun to play, especially if you enjoy learning and performing complex combos and maneuvers.
The 'Black Sun' PvP Mode
This new mode consists of a free-for-all world PvP event available only for one hour, three days a week, in Valencia. While the Black Sun is in the sky, players that are in specific areas will be marked for PvP and can freely attack anyone except for their own guild members. The objective is to defeat players and monsters in the Black Sun areas to score points and, once the event ends, use these points to purchase awesome prizes.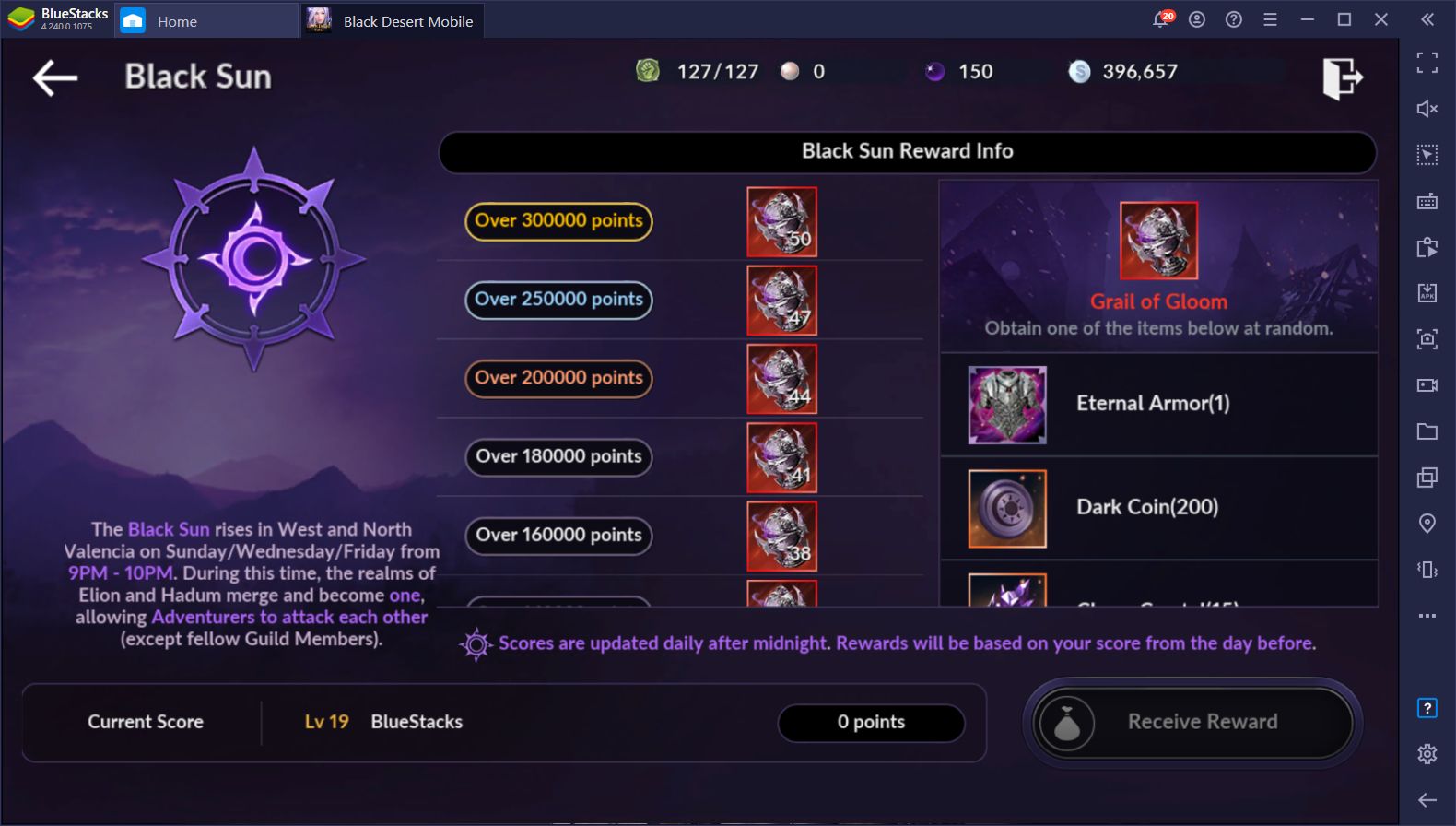 The Black Sun schedule is the following:
Location: Valencia.
Date and Time: Wed, Fri, Sun, from 21:00 – 22:00.
Killing both normal and violent monsters grants player points, and killing other players during Black Sun will steal 30% of their held score. However, you will also lose 30% of your score if defeated by another player, so be careful and always try to participate with a team.
What do you think of the new Tamer class? Are you going to be participating regularly in Black Sun PvP? Let us know your thoughts in the section below!