If you've read our pre-launch game-review of Black Desert Mobile, you know that the game is one of the most promising MMORPGs to be launched on the mobile market. Ever. So far, this fantastic MMO was only available in a select few Asian countries, such as Japan and Taiwan. Needless to say, we perceived the geographic (and language) restrictions as nothing short of cruelty towards hardcore mobile gamers like us.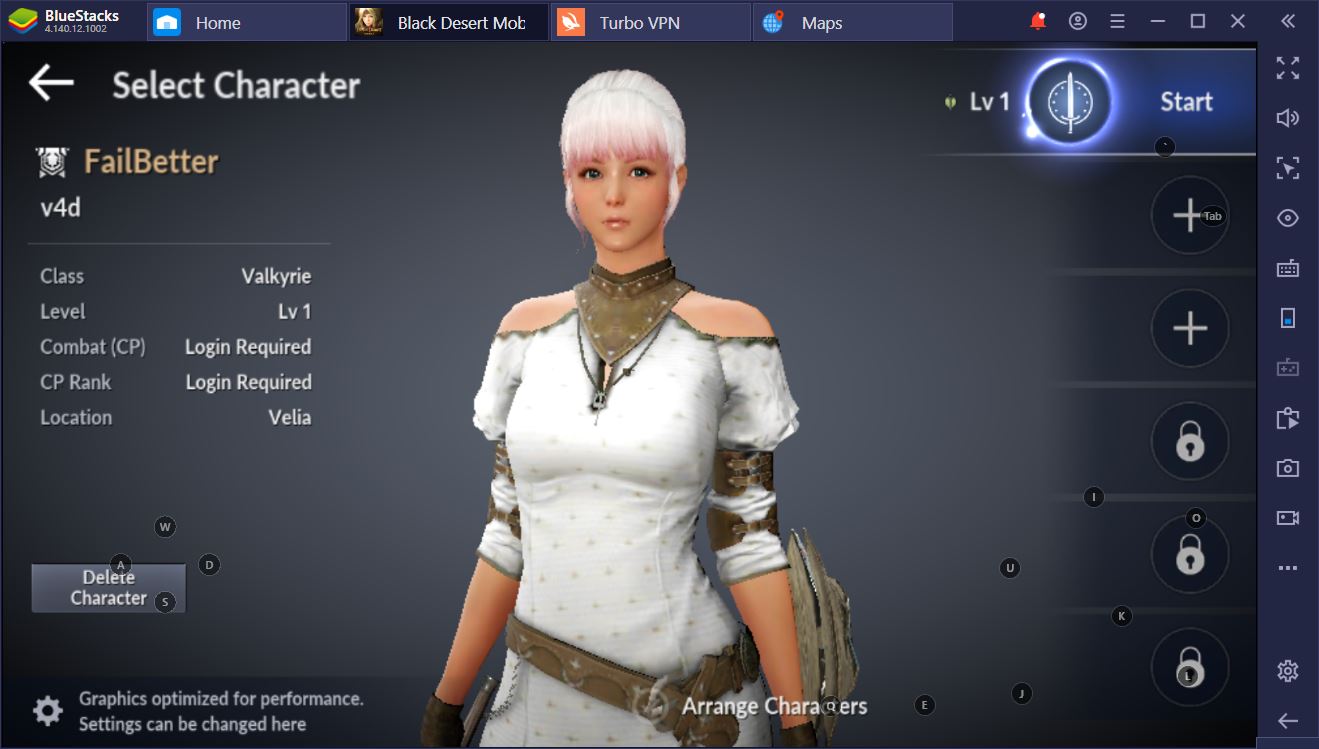 Fortunately, the game went into a global soft launch in early October. Ever since, we've been playing Black Desert Mobile on PC with BlueStacks, as well as on our smartphones. There's no comparing the two options and we'll tell you why in this article.
Yes, graphics is one of the reasons.
Getting in the Race
You can't play a game that's about to launch if there is no way to access it. If you haven't had the chance to read the press release from Pearl Abyss, the bad news is that only a select few regions can join in. Those living outside of Australia, Malaysia, Turkey, Sweden, Ireland, Chile or Canada, can't get into BDM at all. This hasn't stopped us before, though, and it won't stop us now either.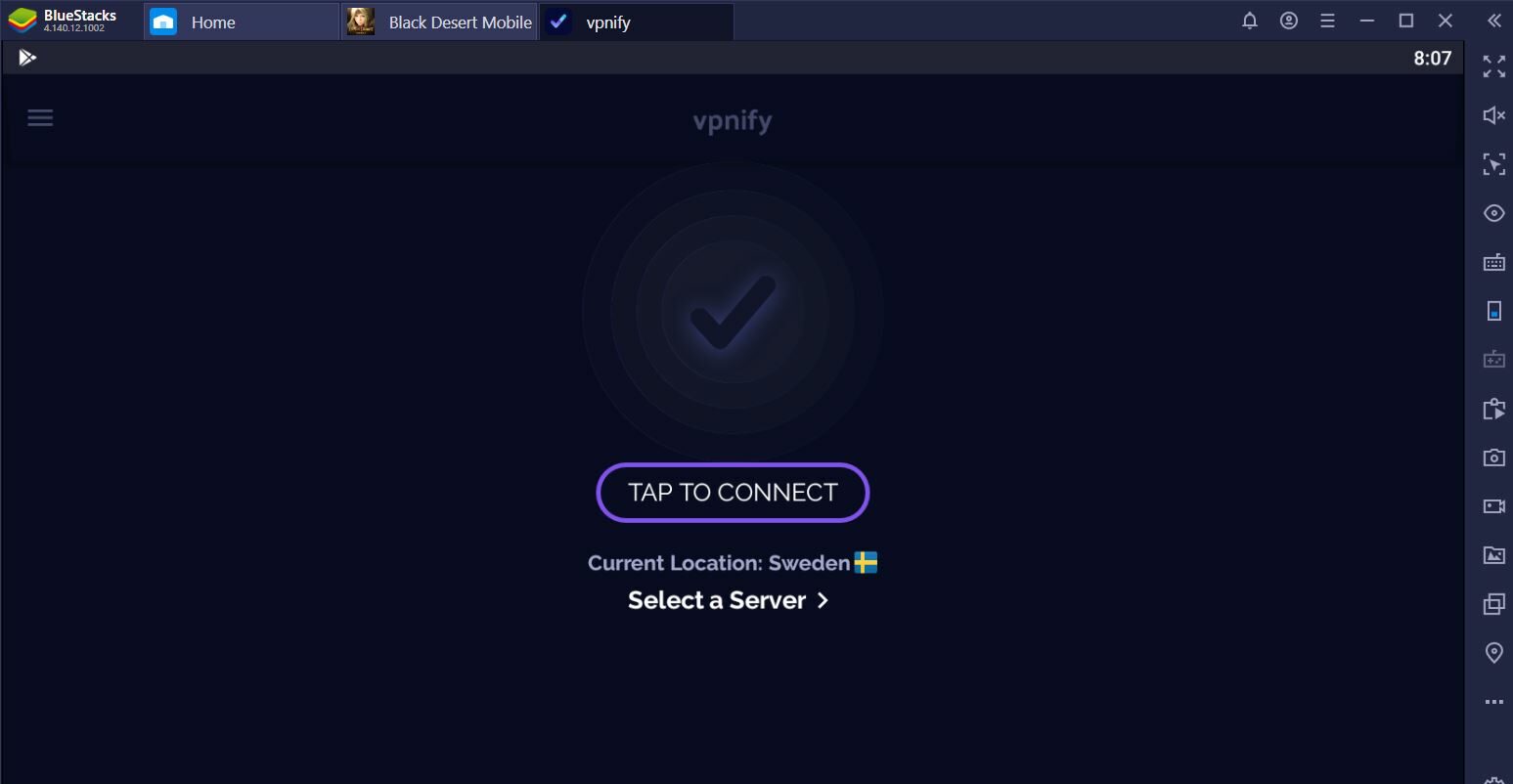 With BlueStacks, you can mock your location in a variety of ways. The easiest, most convenient approach is to use a VPN and set it to one of the 7 countries that happens to be closest to you. For those of you who don't like using add-laden software, the emulator's native location tool or the Floater application are also effective. For these to work, though, you have to set location accuracy mode on high in your Android settings, make sure that the program is the default mock location option, as well as allow it to draw over other apps.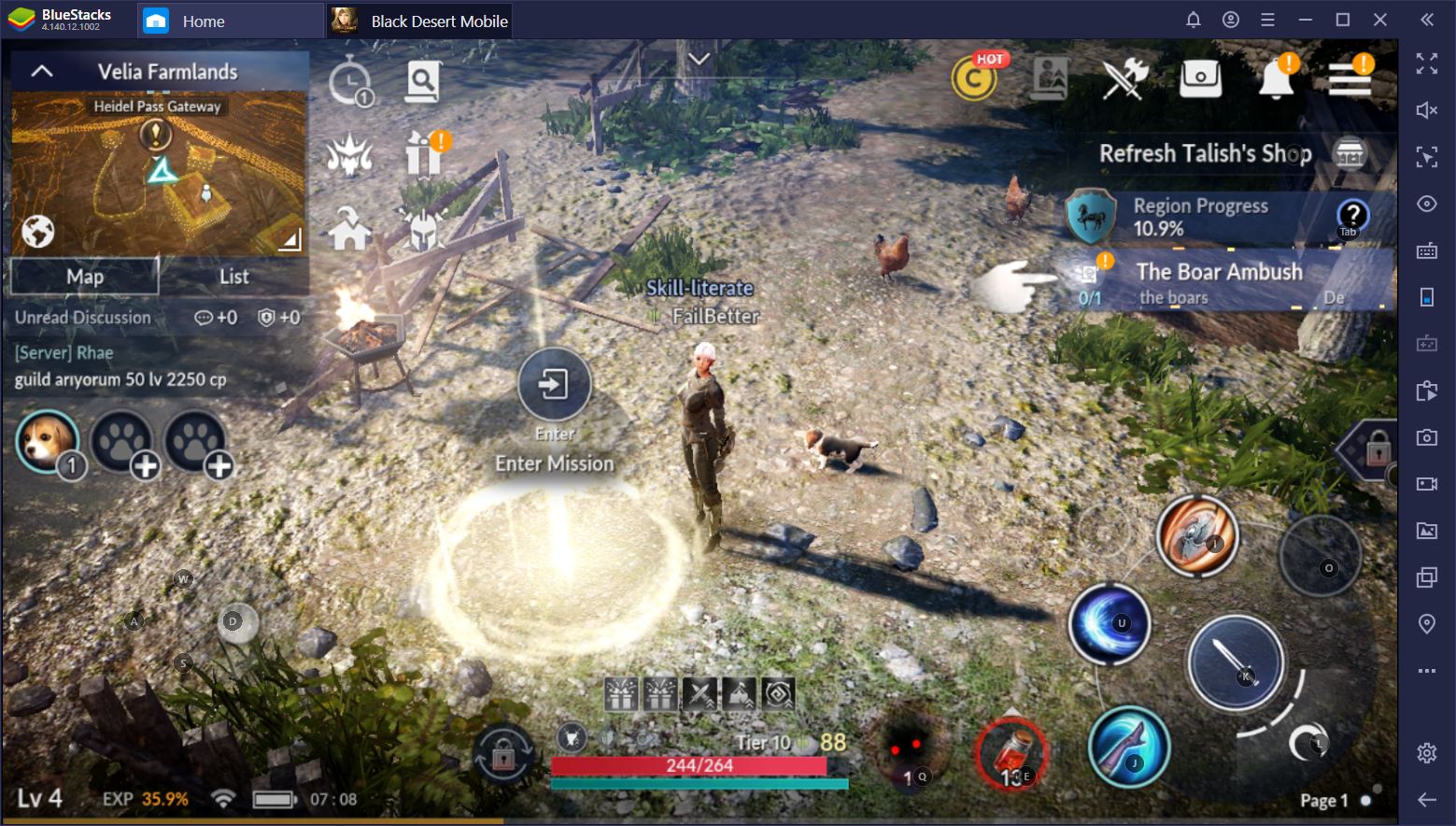 Why Black Desert Mobile Works Best on BlueStacks
Pearly Abyss tried their darn hardest to deliver a polished mobile game and they have achieved their goal without any compromises. However, playing BDM on an older mobile device will basically invalidate all of the hard work that's been put into the amazing gameplay and graphics of Black Desert Mobile. Meanwhile, BlueStacks' performance guarantees you can run the game at a constant 60 FPS, something which is not readily achieved by other emulators.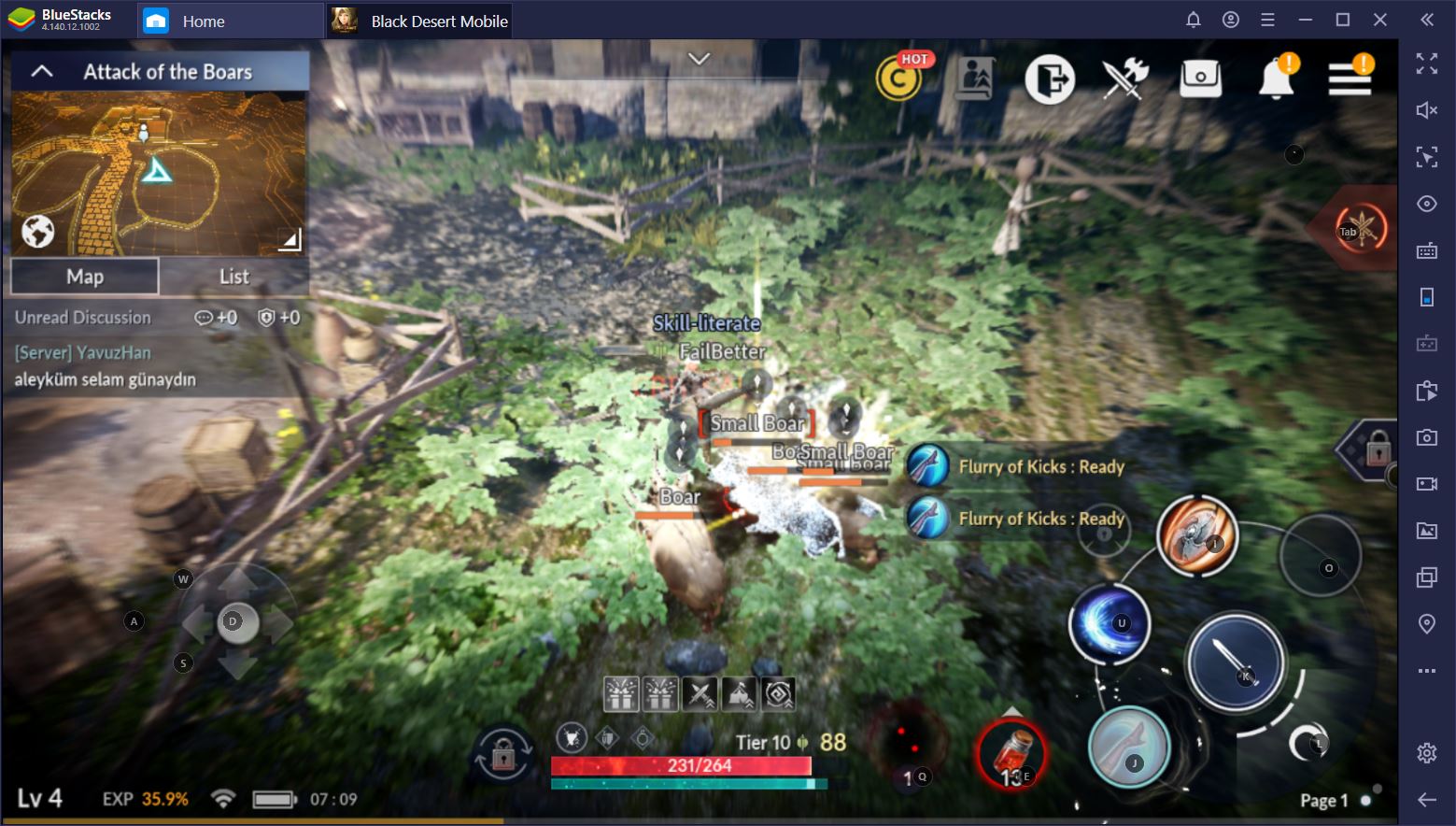 Another neat feature of BlueStacks is the ability to run the game on high-end, 1080p graphics. To enable the greyed-out options from the in-game menu, all you have to do is set the Device Profile to Google Pixel 2 XL. As soon as you do this, you can set the game's video settings to maximum and replace the fog of blurred-out textures with a crystal-clear graphic quality that will blow your mind.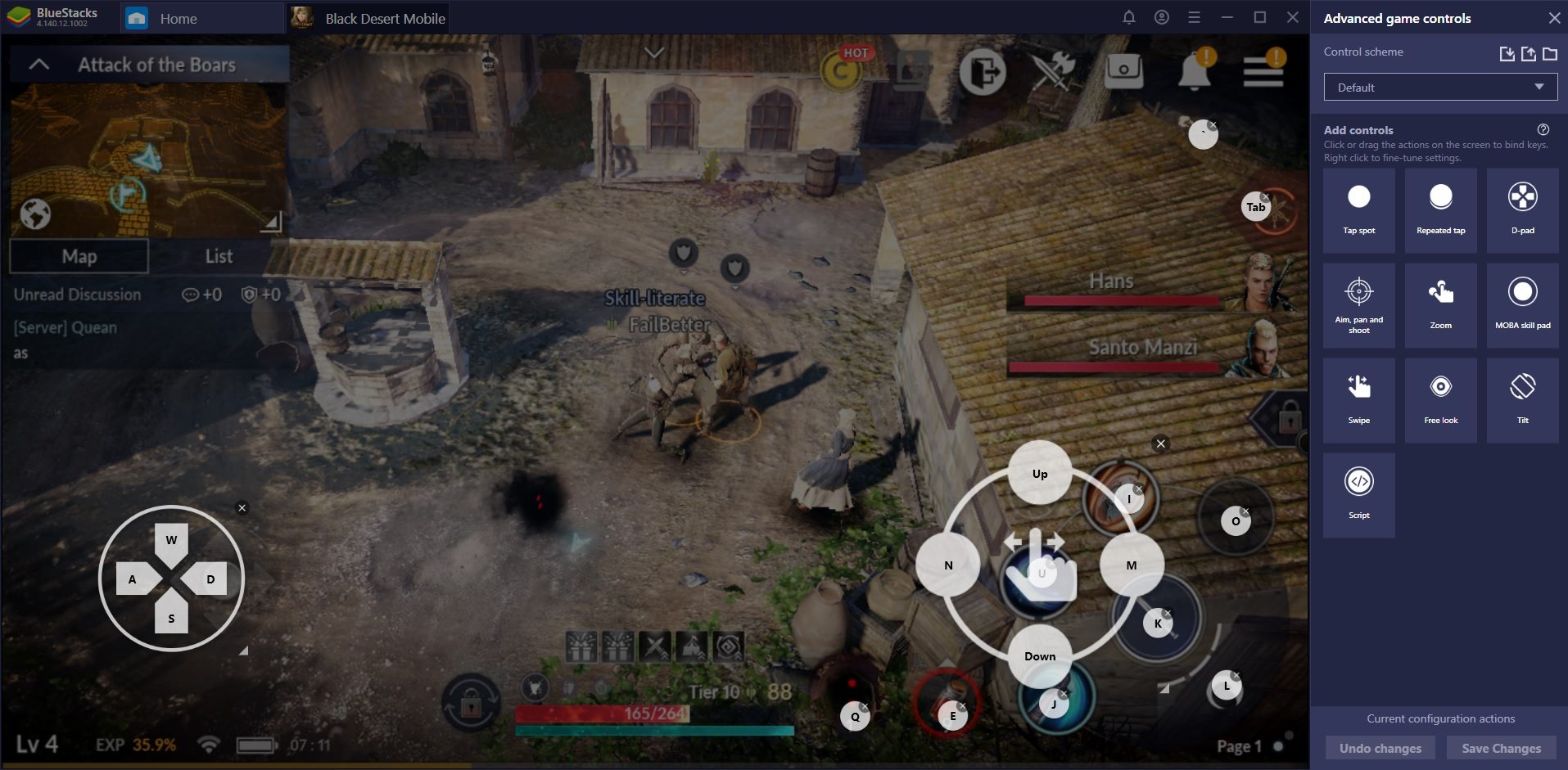 At the same time, the Keymapping Tool will make it easier for you to get around, fight, and interact with the game world. Being able to use a mouse and a keyboard goes a long way towards giving players the sensation that they're playing an MMO like any other.
Despite this, you'll likely most appreciate the immense power of the Script feature. The latter makes it possible for you to record complex series of actions and then assign them to just one button. Seeing as the Auto-Play feature is not unlocked unless your Black Spirit Power is level two, scripts will make your first-time levelling a lot easier.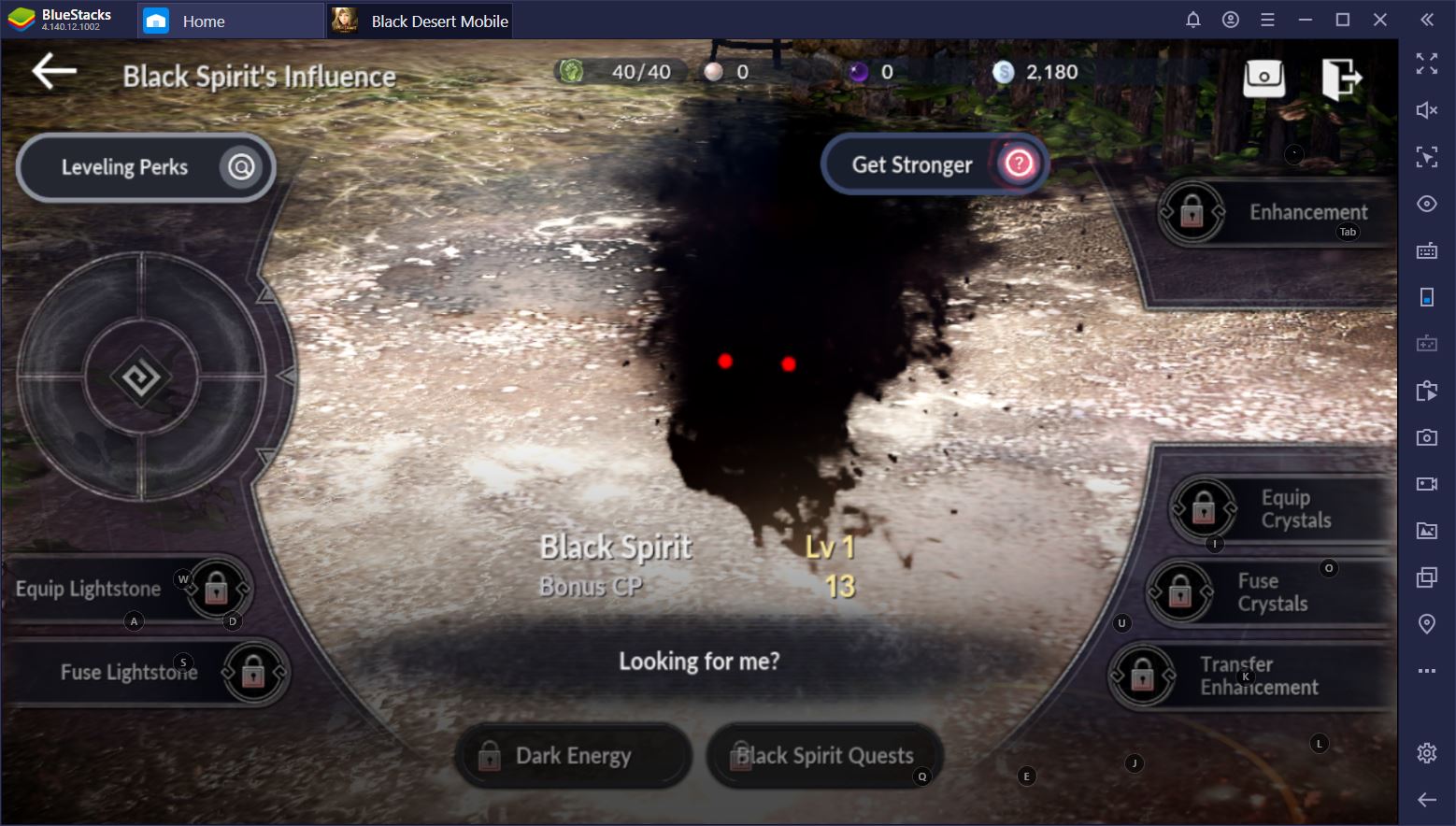 You can string together a series of abilities and moves that spare you the effort of having to click repeatedly. Once you've reached the level necessary to unlock Auto-Play, we recommend you actually start on another character, rather than progress with the same one. The reason for this is that the more playing time you invest in your account, the stronger your Black Spirit is.
Aside from giving you more attack and defense, the BS is shared between all your characters. In other words, whenever you reach a progression wall, the best way to overcome it is to keep playing on a lower-level alt.
Get Ahead Before Everybody Else
So long as you don't switch servers when the game fully launches, you should be able to benefit from an incredibly powerful Black Spirit as soon as Black Desert Mobile is available everywhere around the world. Although this is one of the best things about playing Black Desert Mobile on PC on BlueStacks, there are other advantages as well.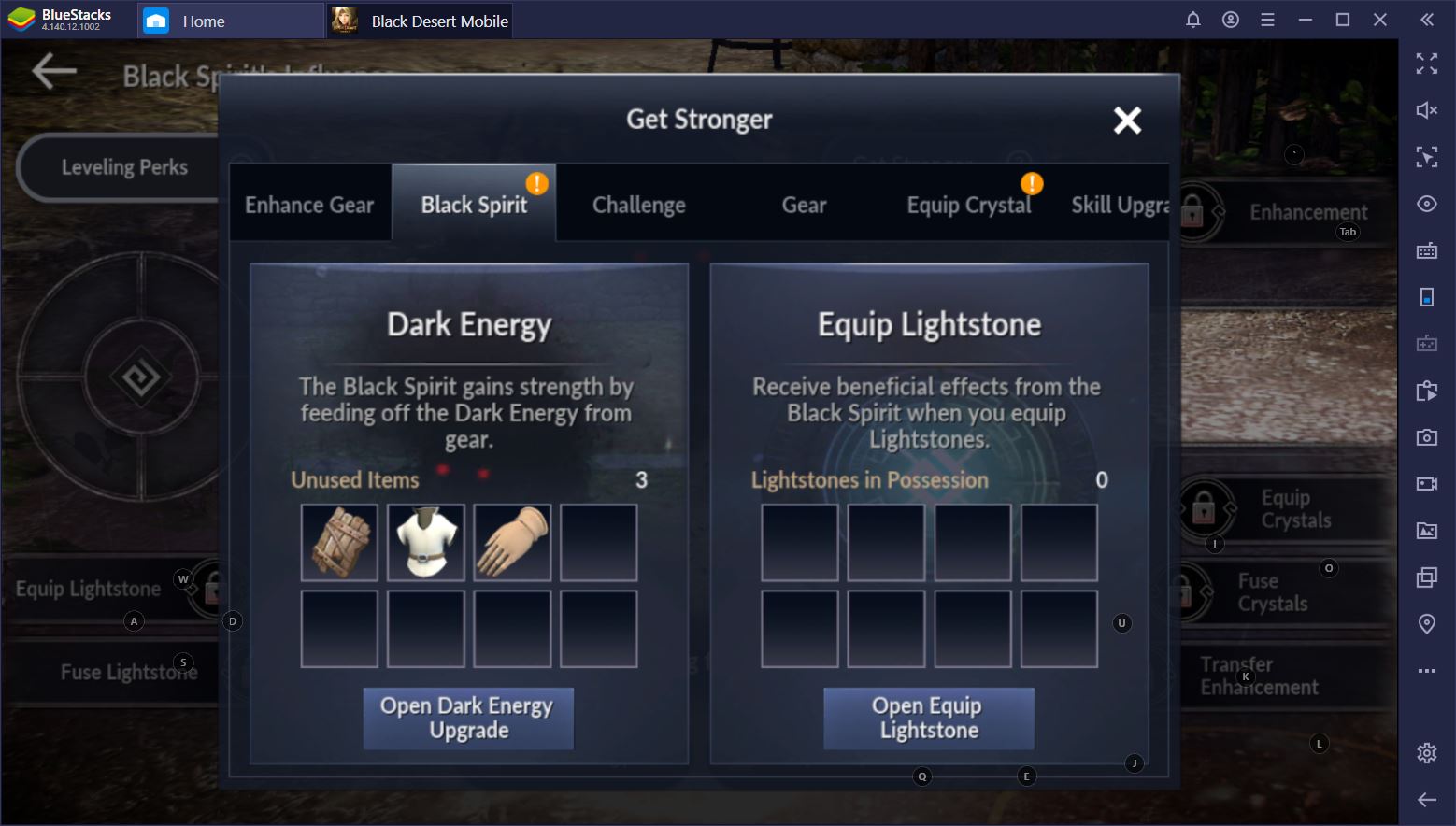 First of all, you'll know all the classes inside out and be able to make the smartest decision in terms of which of them is better at progression. Alternatively, you can also choose the one that's most fun. This is the way we usually do it. As you may have seen in our articles on the Japan version, the full game currently boasts no less than 12 classes. So far, we can only play four of them on the global soft launch, but this will likely change soon enough. In addition, Pearl Abyss is running an early-launch, daily log-in event until November 24th.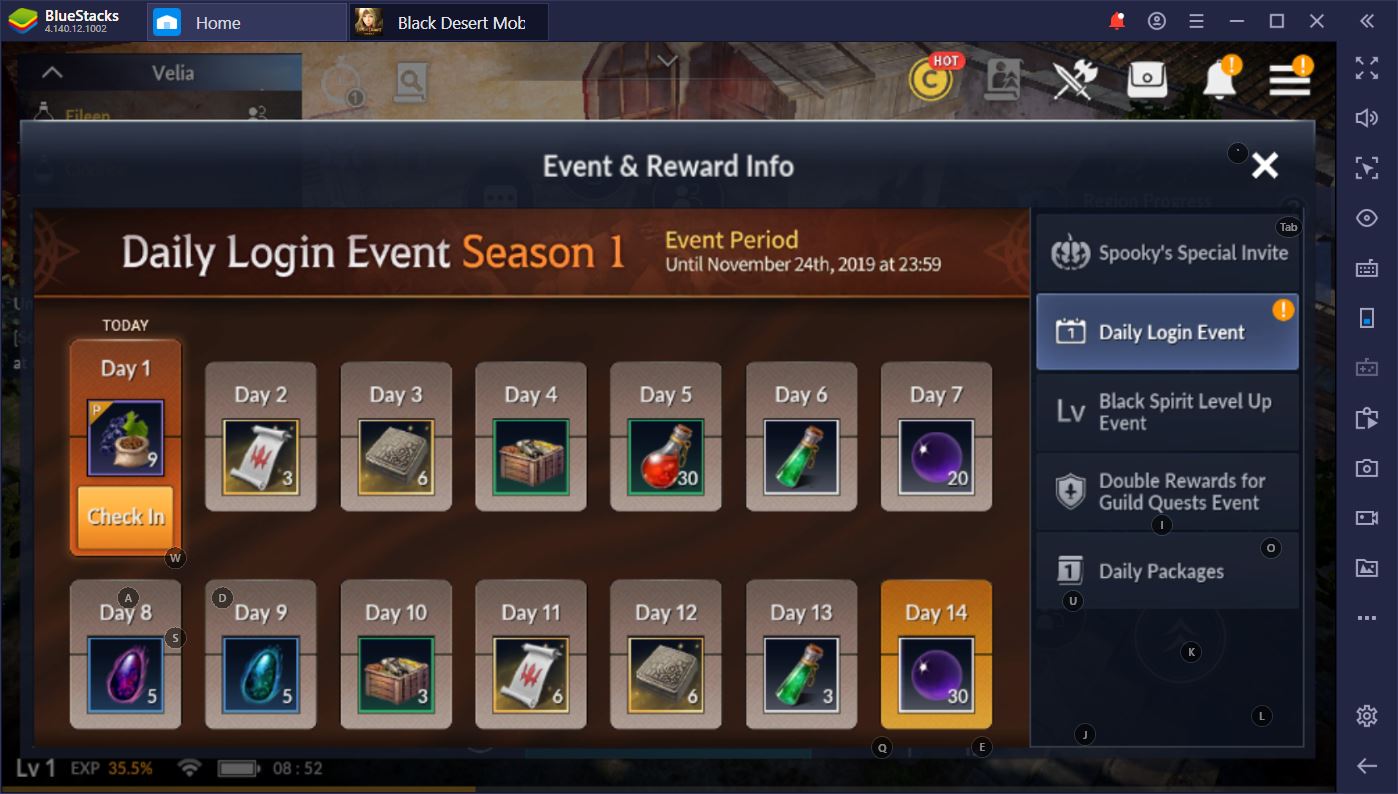 The latter hands out a host of freebies, including a generous amount of black pearls. These are tremendously valuable for everyone, since they are very difficult to obtain. What's more, you get to practice your PvP skills in the Arena before everyone else. We recommend you do this as often as you can, since the daily five wins will give you a handsome reward. All you have to do is find the best BlueStacks keybind layout that works for you. Always prioritize casting speed and convenience over everything else.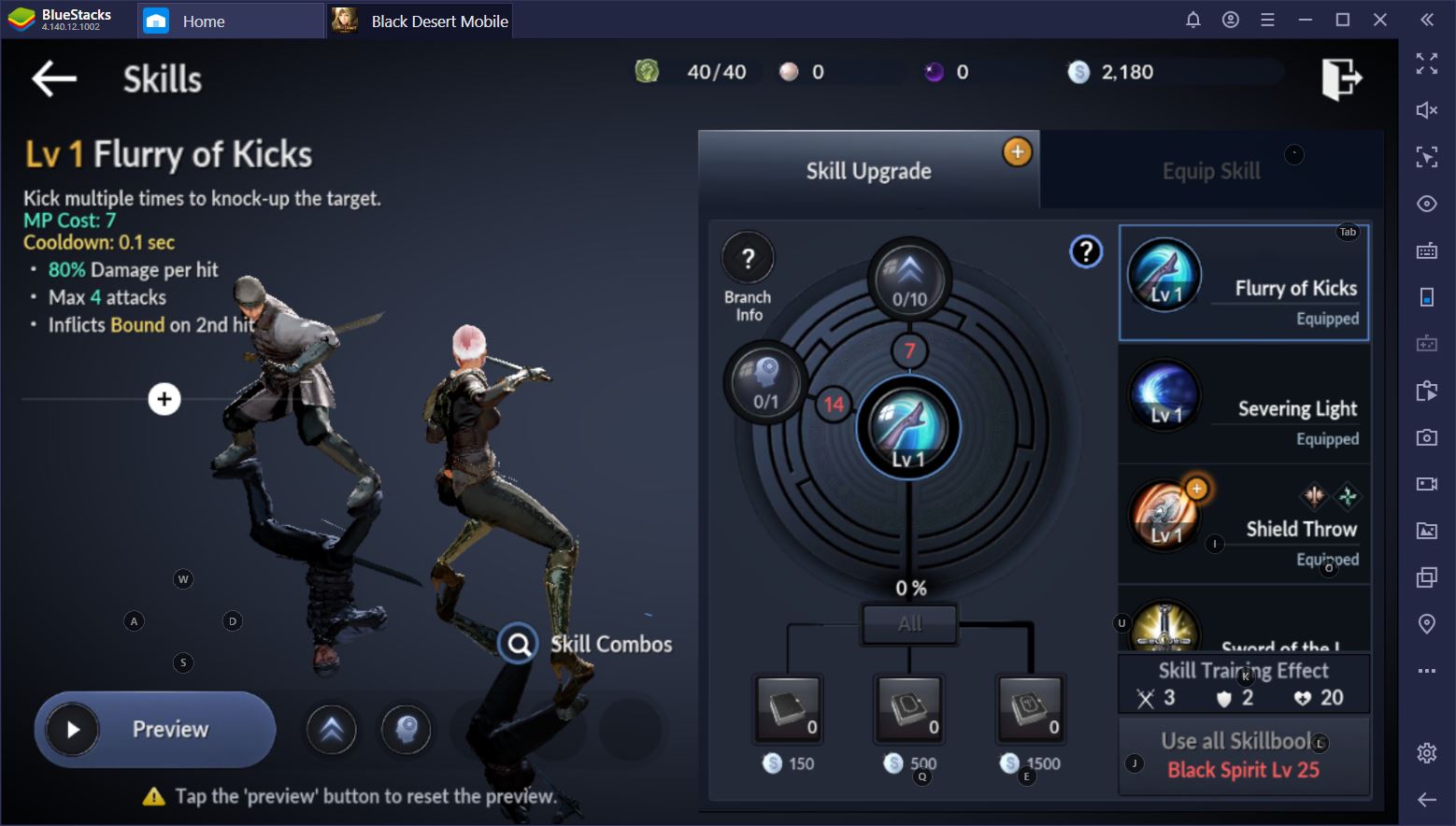 Last, but certainly not least, being able to play BDM on BlueStacks right now will give you more information about the game's Boss Rush and Ancient Ruins mechanics. Since your entries to each of these events never go away, you can stack them until the point where you're strong enough to challenge several higher difficulties at a time, instead of just spamming away a couple of them each day.