Updates
Garena Free Fire OB23 Update Highlights – 'Money Heist' Collab, New Characters, and Much More!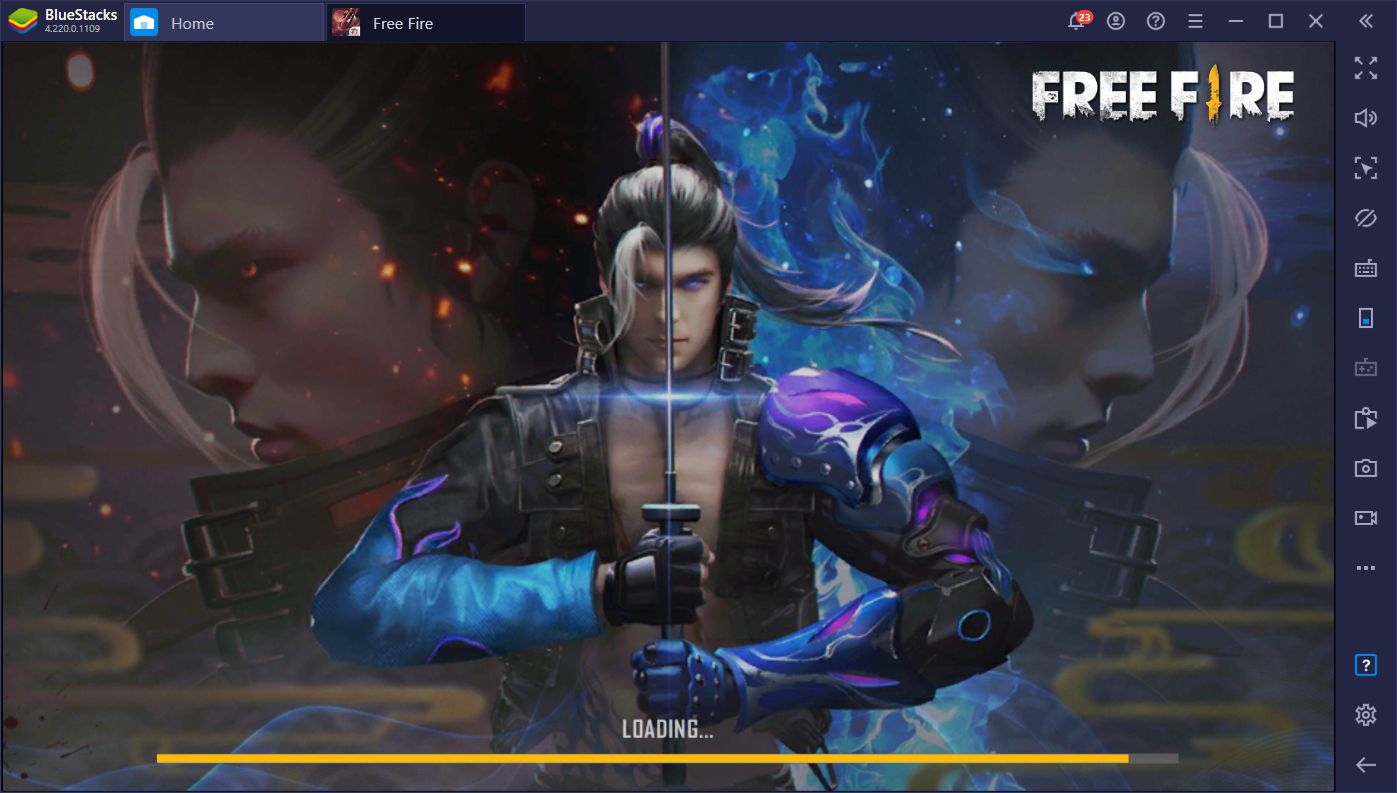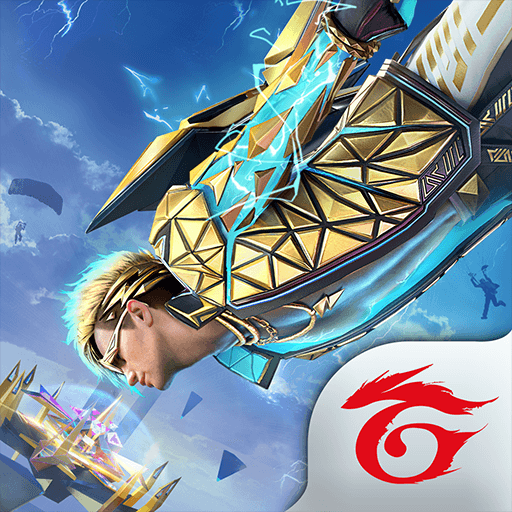 The Free Fire OB23 update just went live today, with the game finishing its long, 9-hour maintenance period just a few minutes ago. After updating and launching it, we're greeted with the special load screen of the occasion, which basically screams "New Content!" This is very fitting, considering that the latest FF patch brought some very interesting elements to the mix, including new items, a new weapon, a new character, and a whole bunch of improvements and additions.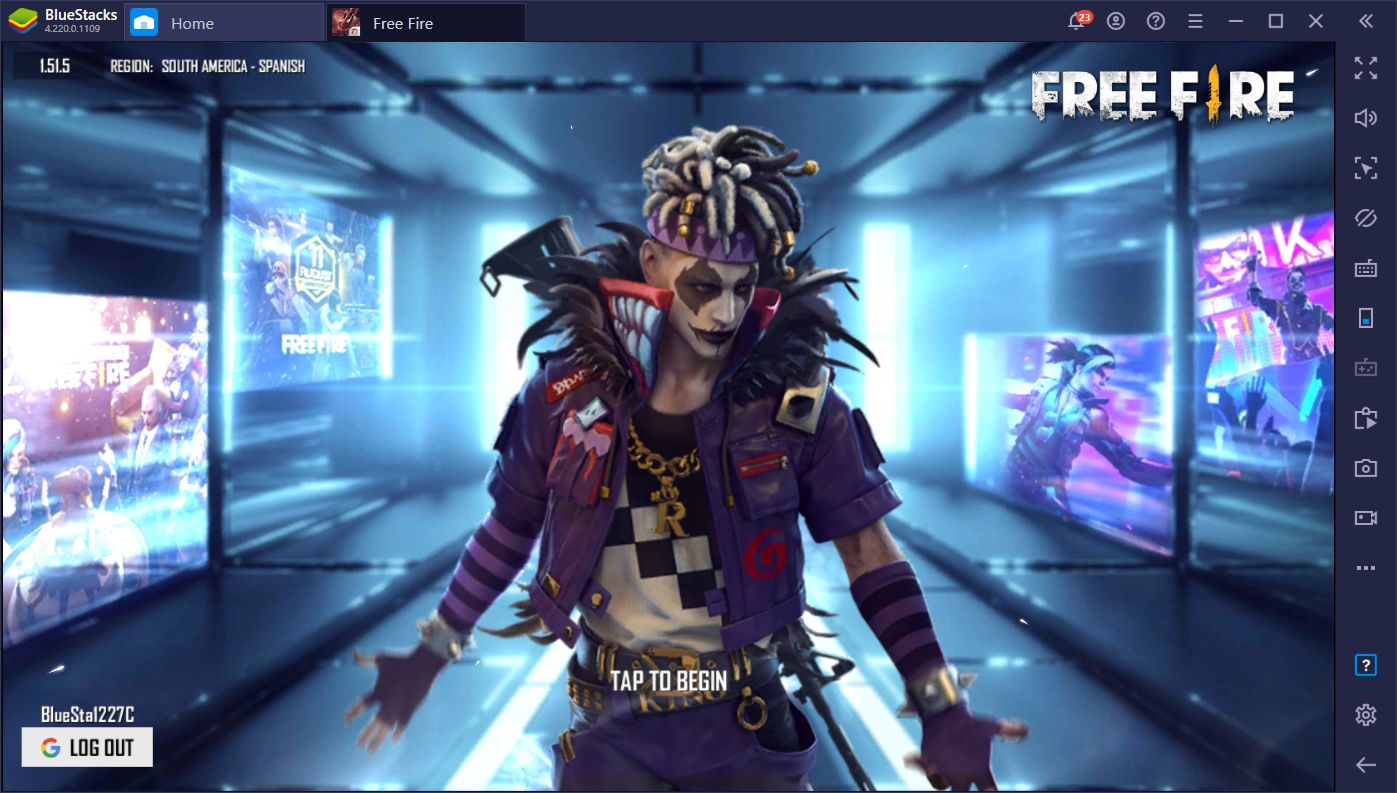 Let's see what's new in the OB23 patch.
1. A New Character
Meet Luqueta.
This promising Soccer star has only one thing in mind: Winning, and his passive skill is definitely a testament to his mentality. Luqueta is very similar to Antonio, with the main difference being that the former is actually useful.
His passive skill gives Luqueta maximum HP for every kill he gets, up to a maximum of 35 points. Unlike Antonio, however, this skill is not a one-off bonus that's removed once you get shot; this boost can be activated every time you get a kill, ensuring that you'll have several points of HP above the usual maximum for every fight. Moreover, this boost caps out at 35 points regardless of his level. Upgrading Luqueta only increases the amount of HP he wins per kill. At max level, he earns +18 HP per elimination, which makes him require only two kills to max out the bonus at any moment.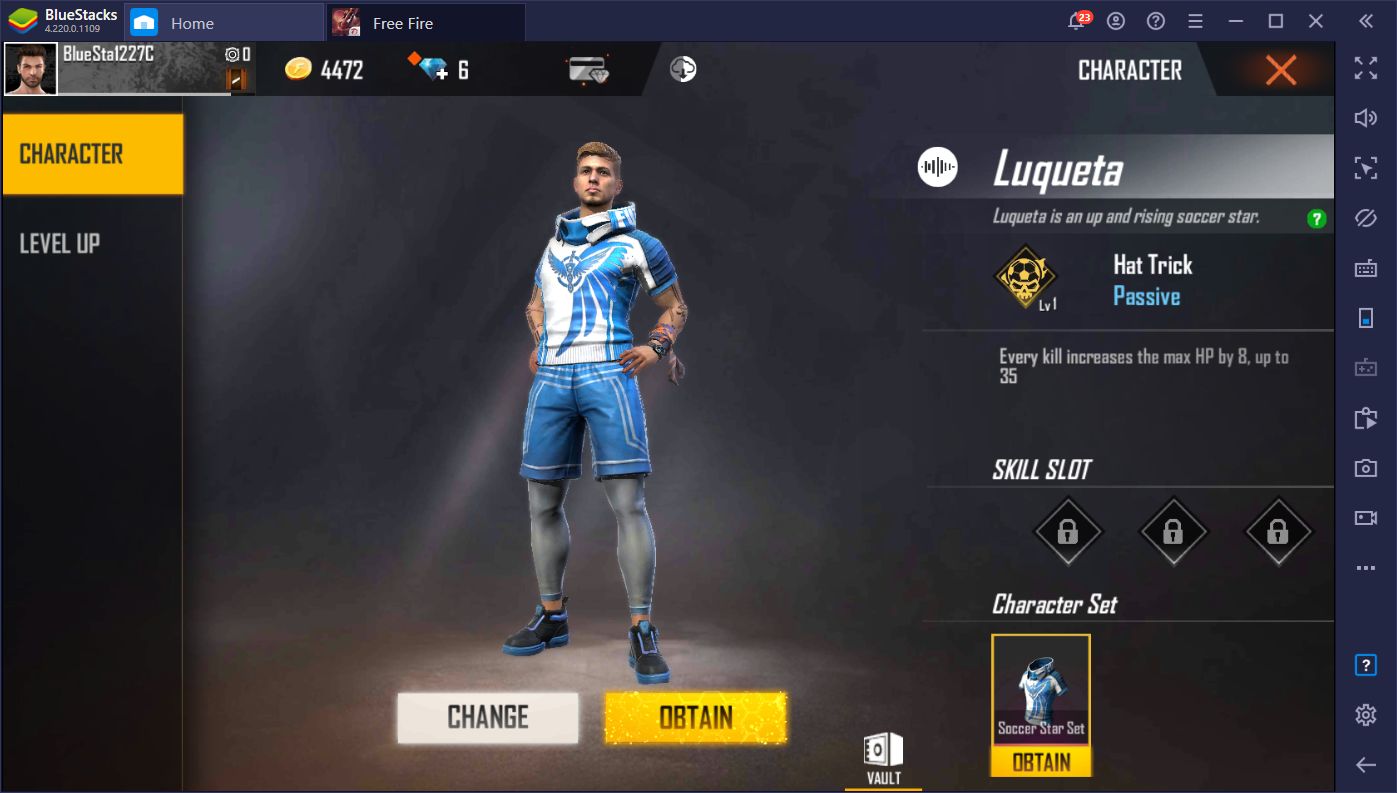 Luqueta looks like a very cool character, especially for solo play where you're more likely to score a few kills per match. If we had to place him in the FF tier list we wrote a while ago, we'd say he's definitely an A, or maybe an S in the right hands.
2. New Mr. Wagger Pet
The OB23 update also added Mr. Wagger, a new pet that can supply players with free GLOO Walls periodically. The way this works is that, if the player has fewer than a specific amount of walls, the pet will generate one of these items every few minutes.
Level 1: Generates 1 GLOO Wall Grenade every 120 seconds if the player has less than 1 of these.
Level 2: Generates 1 GLOO Wall Grenade every 100 seconds if the player has less than 1 of these.
Level 3: Generates 1 GLOO Wall Grenade every 100 seconds if the player has less than 2 of these.
We suggest upgrading this pet to level 2 and calling it a day.
3. New AUG Weapon
For the AR lovers out there, the new AUG definitely packs a punch, combining great precision at medium distances and lots of firepower, with a very decent magazine clip size of 35 bullets, which is basically set in stone since the gun features no magazine upgrade slots. Still, 35 rounds is more than enough to take down anyone, especially since the gun has a lot of damage, even with body shots.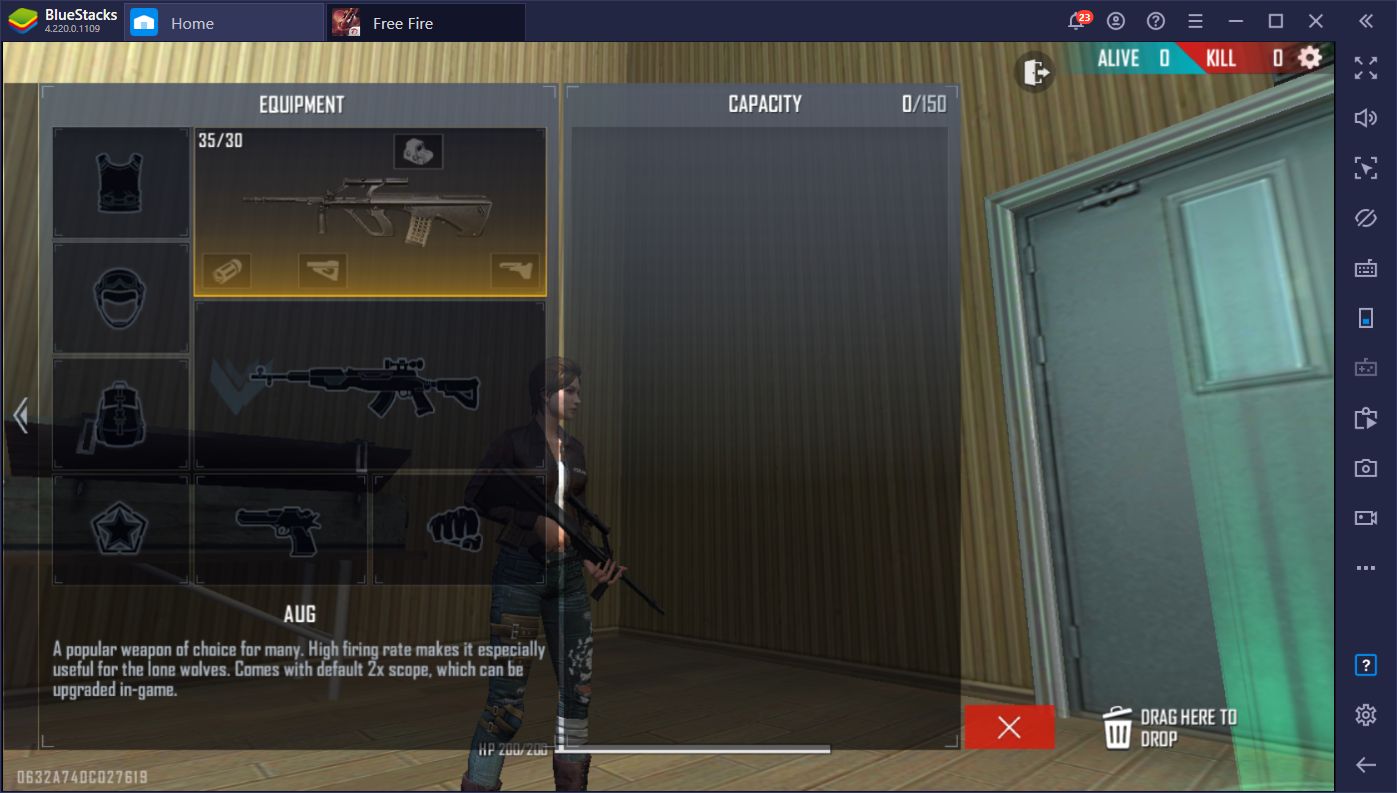 After testing it, we found that it does around 31 damage in the chest, and 170 damage on headshots. These tests were performed on unarmored targets, so the experience in the field will likely vary a bit if the target has a strong vest and helmet. In terms of damage, it's like a middle ground between an AK and an M4A1, which is pretty decent.
The AUG comes equipped with a built-in 2x scope, making it very suited for fighting at a distance, while possibly putting the player at a disadvantage up close. However, it's also a very stable weapon, with next to no recoil, especially once you equip a good stock upgrade. Nevertheless, like with most scoped weapons, it'll take a bit of finesse to learn how to use this gun, so get out there and start practicing!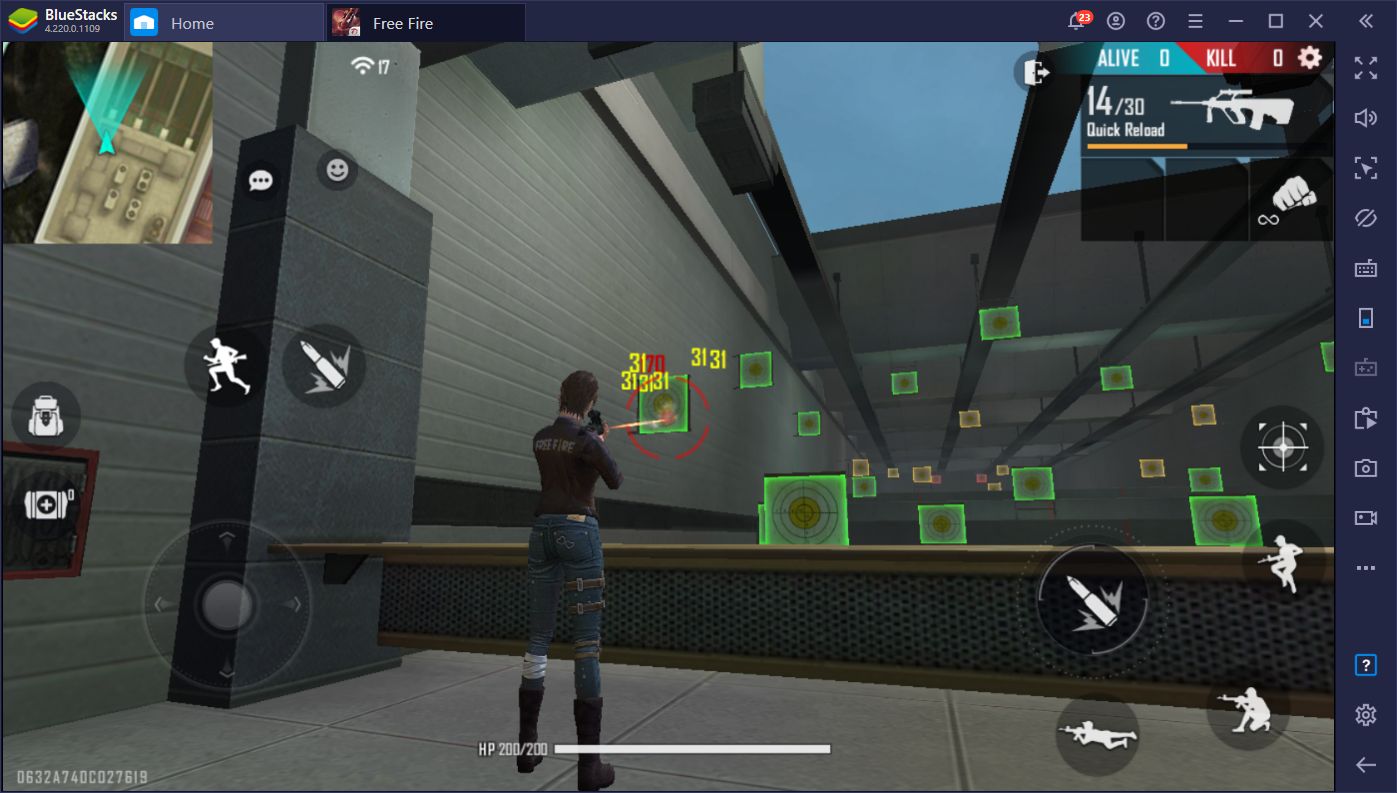 4. New Revive Kit Item
Matches are about to get more intense as, for the first time in Free Fire history, players will be able to revive themselves from a downed status with the Horizaline item. Also known as the "Revive Kit," this item will allow players to get back on their feet after getting knocked down in combat, allowing them to get the drop on the unsuspecting enemies who thought they had already defeated the player and went to look for his teammates.
While we're not sure if this item is going to be available in solo play, it's going to be absolutely fantastic for squads and duos, especially when combined with Kapella's skill that extends the time a player can remain in downed status without dying.
5. Miscellaneous Additions and Announcements
While the above features are not everything that's coming to Free Fire with the OB23 patch, they're some of the most important features in the update. However, other highlights in this occasion include several adjustments and minor features that were added to the game.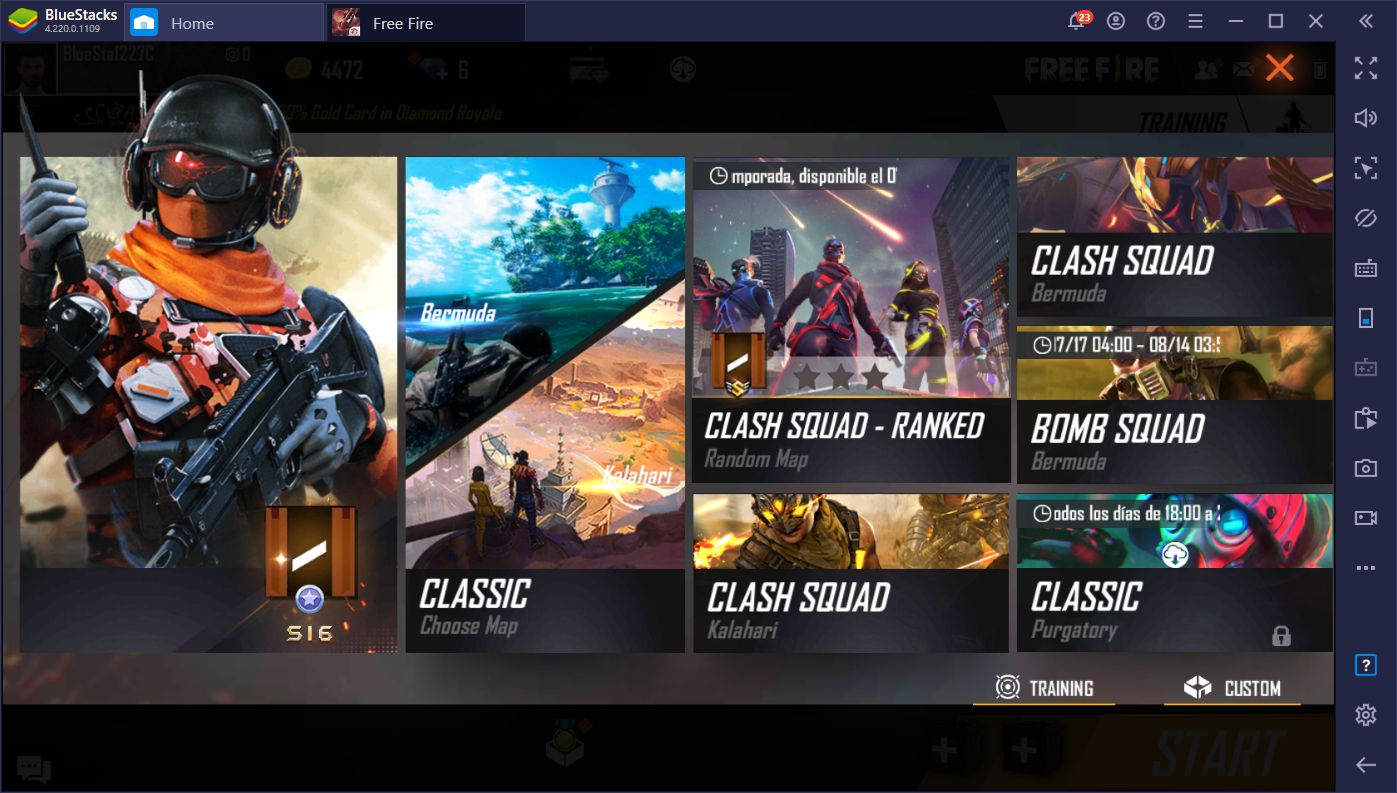 First off is the announcement of Ranked Season 2, which begins this July 30th. This is pretty much straightforward, though it's really exciting if you're into Ranked competitive play (is there any other way to play Free Fire, really?).
Some of the most notable in-game adjustments include the following:
Players will now descend faster to the map when above 38m.
There is now a hard limit on total HP regeneration per second, which we assume is to deter from stacking healing skills and items in squad play.
Clash Squad Only – The aim-assist feature has been tweaked to prioritize targets who are currently engaged in combat.
There are miscellaneous 'weapon improvements', which we're not sure what they actually refer to since they didn't specify them in the patch notes.
The maximum vehicle speed has been adjusted.
There are some visual improvements to the UI in Clash Squad and Gun King. Specifically, there's a new summary page after every match.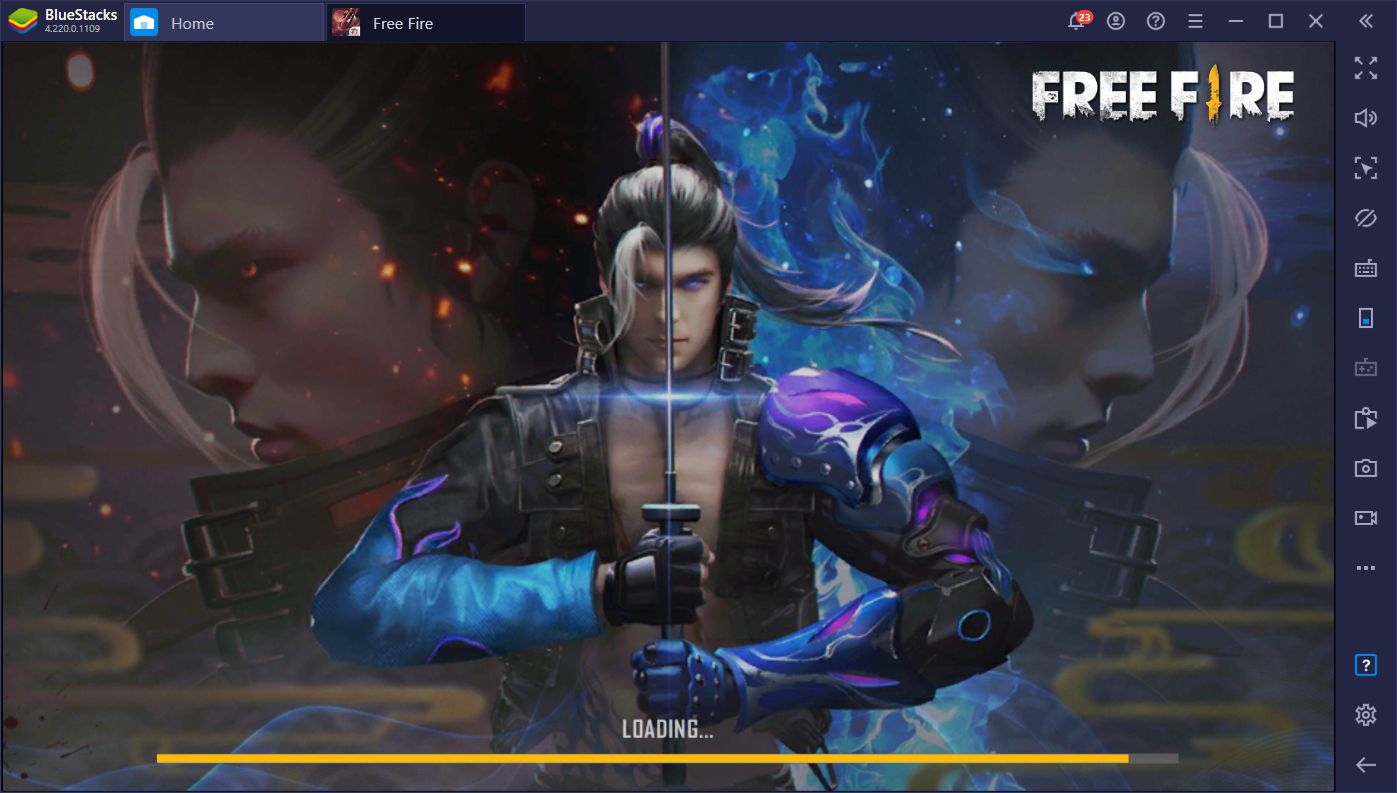 Other than the ones mentioned above, other important announcements include the new upcoming awakened Hayato Firebrand, which everyone will be able to claim for free on August 22nd. Moreover, the team at Garena said they will be revealing information about their Plan Bermuda, through which they're aiming to redesign their Bermuda map, very soon.
This news about Plan Bermuda came alongside Garena's announcement that they will be collaborating with Netflix's Money Heist to feature popular characters, gear, and equipment from the show in Free Fire. There are still no details about this collaboration, but we'll keep an eye out in case we see anything worth mentioning!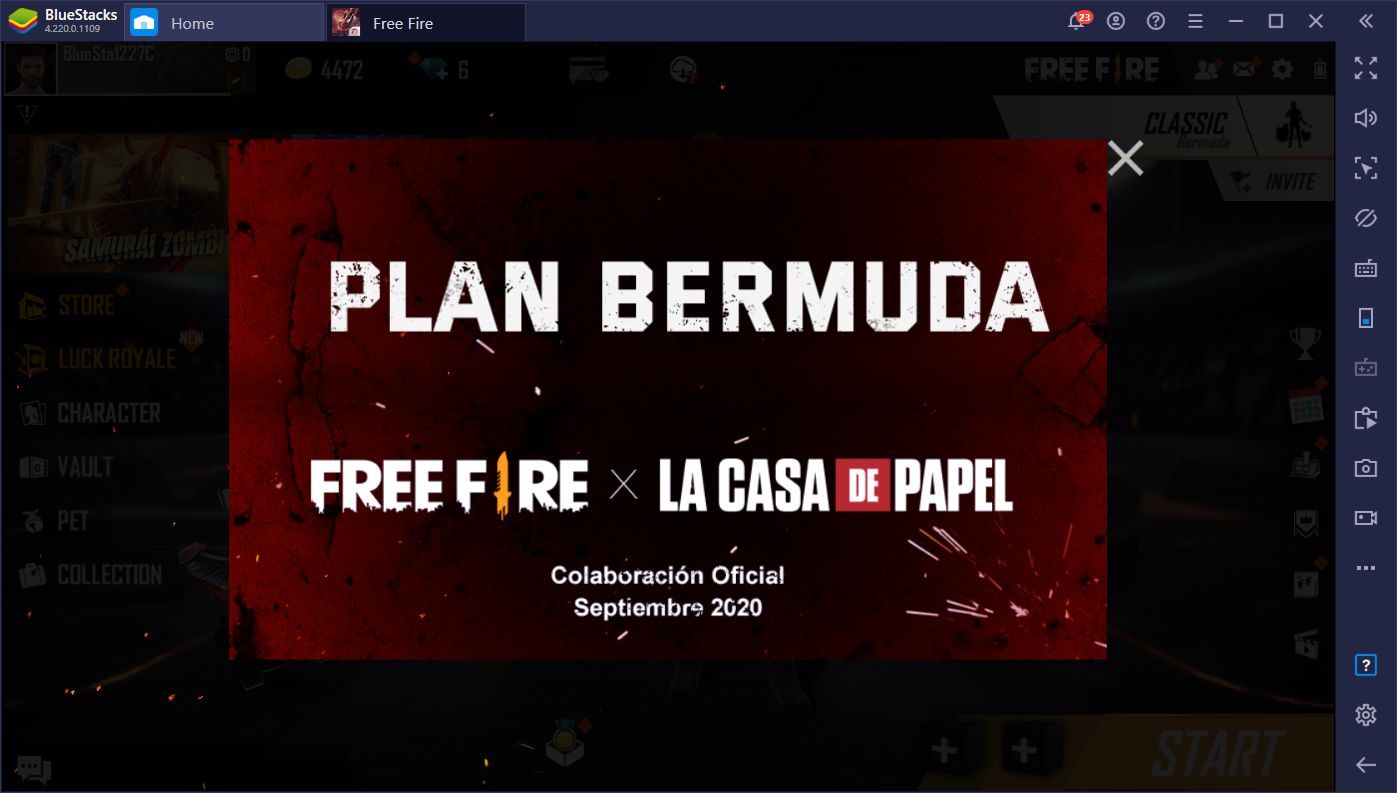 There's quite a lot to be excited for in the new Free Fire OB23 patch, so make sure to update your client ASAP and start playing. And remember to play Free Fire on PC with BlueStacks if you want to enjoy superior controls, streaming and capture features, and much more!