Updates
Free Fire Season 36 Elite Pass: Duration, Rewards, How to Buy, and more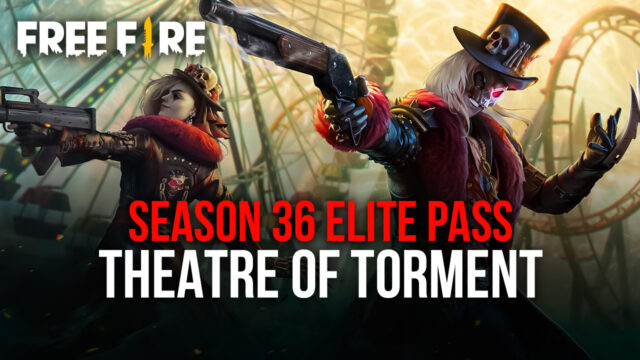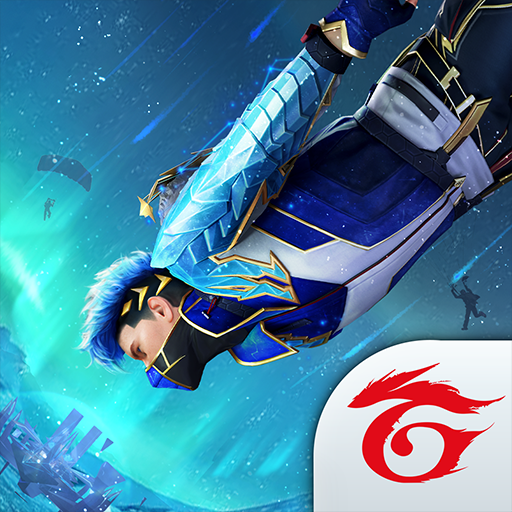 Garena's Battle Royale title Free Fire is one of the frontrunners in the mobile gaming industry, and its major success is a consequence of the various optimizations and in-game features that the game currently provides along with the improvements made over time. The game features multiple eye-grabbing weapons, items, equipment skins, outfits, and more that are redeemable in every Season's Elite Pass apart from the regular rewards, which in result, increases players' enthusiasm.
Much like the previous ones, the new Season 36 Elite Pass features some exciting in-game rewards. Players will have to complete various missions to progress in the Elite Pass to collect badges and hence the Elite Pass rewards and exclusive bundles. Here are the complete details of the Free Fire Season 36 Elite Pass, including its start date, end date, rewards, and more.
Free Fire Season 36 Elite Pass Start and End Date
All of the Elite Passes featured in Free Fire have been a monthly affair, and the developers have followed the same trend with the new Elite Pass. The Season 36 Elite Pass called 'Theatre of Torment' has been released and is expected to last till May 31, 2021.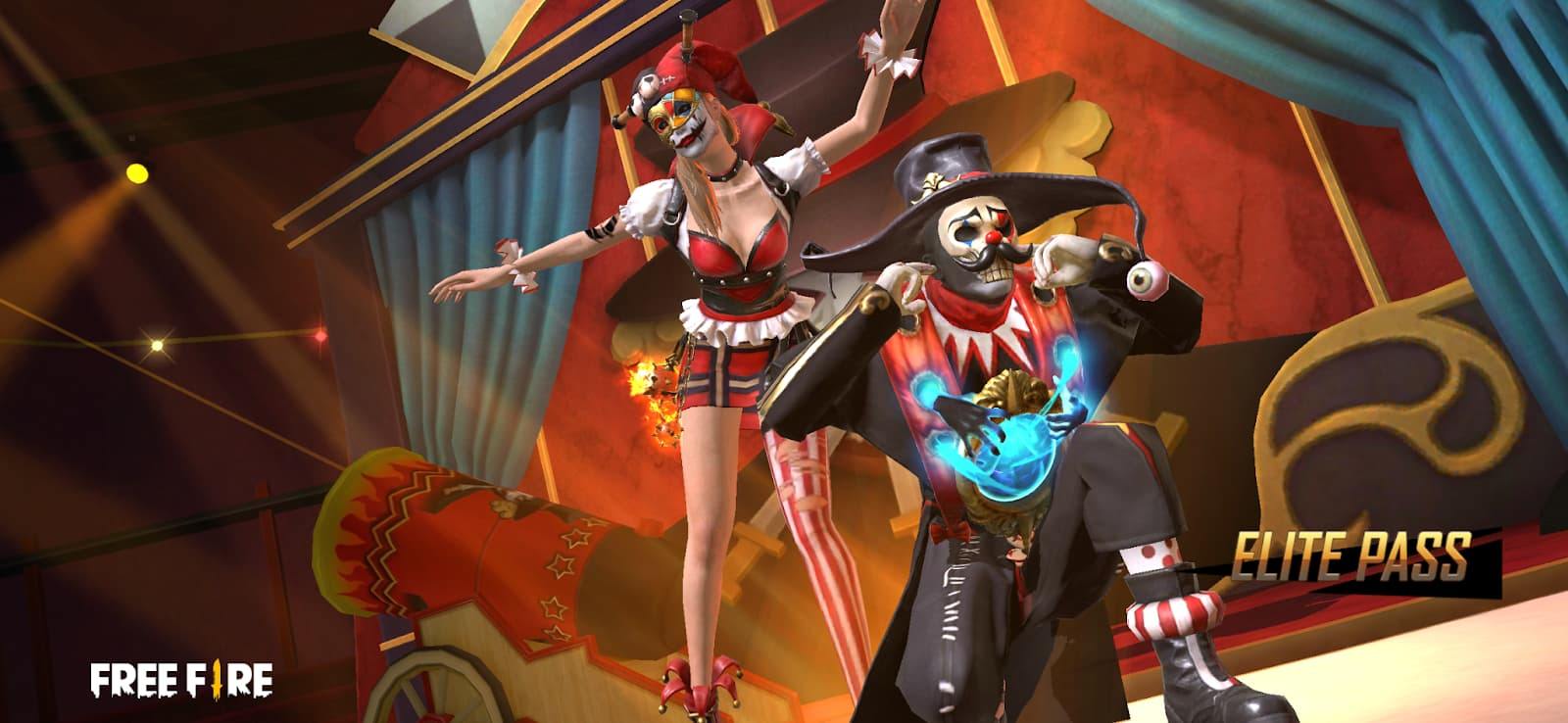 Players can manually purchase the Season 36 Elite Pass 'Theatre of Torment' from the store for 499 Diamonds and the Elite Bundle by spending 999 Diamonds. Elite Pass and Elite Bundle provide different benefits, and here's the list of things they offer:
Elite Pass
Unlock elite challenges and get more badges.

The daily gold limit increased by 100.

Nickname shown as a glorious red in kills.
Elite Bundle
Includes all Elite Pass privileges, plus 500 additional badges!

Instantly claim 12 Elite Pass rewards:

Grand Totem (30 days), Cursed Beast Tamer Bundle, Weapon Royale Voucher, Theatre of Torment, Bounty Token Play Card (24 hours), Motor Bike – Theatre of Torment, x5 Summon Airdrop, PLASMA – Theatre of Torment, Theatre of Torment Jacket, Resupply Map Play Card (24 hours) and 500 Gold.
How to buy Free Fire Season 36 Elite Pass
As mentioned above, players can purchase the latest Elite Pass or Elite Bundle from the store section of Free Fire by following the steps mentioned below:
Open Free Fire on your device and go to the Store section present on the left side of the screen.

Swipe through the banners and click on the Theatre Torment banner.

Now, click on the Upgrade button after the trailer is complete and select the one (Elite Pass or Elite Bundle) that you want to buy.

Pay the required number of Diamonds to confirm your purchase.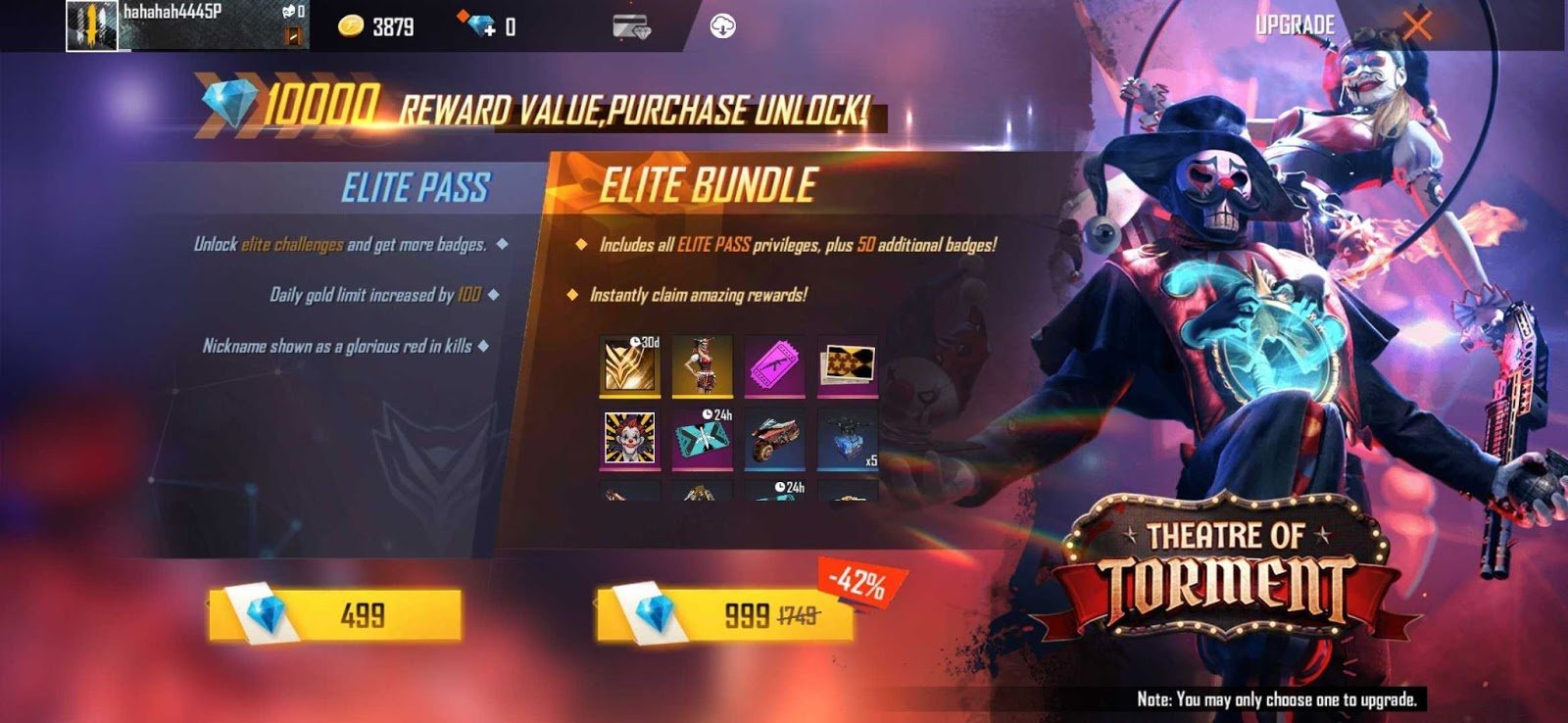 Players will have to pay 499 Diamonds to unlock the Elite Pass, while the Elite bundle can be purchased with a discounted price of 999 Diamonds.
Rewards
Here is the complete list of free and paid rewards available in Free Fire Season 36 Elite Pass that can be unlocked by earning the required number of badges: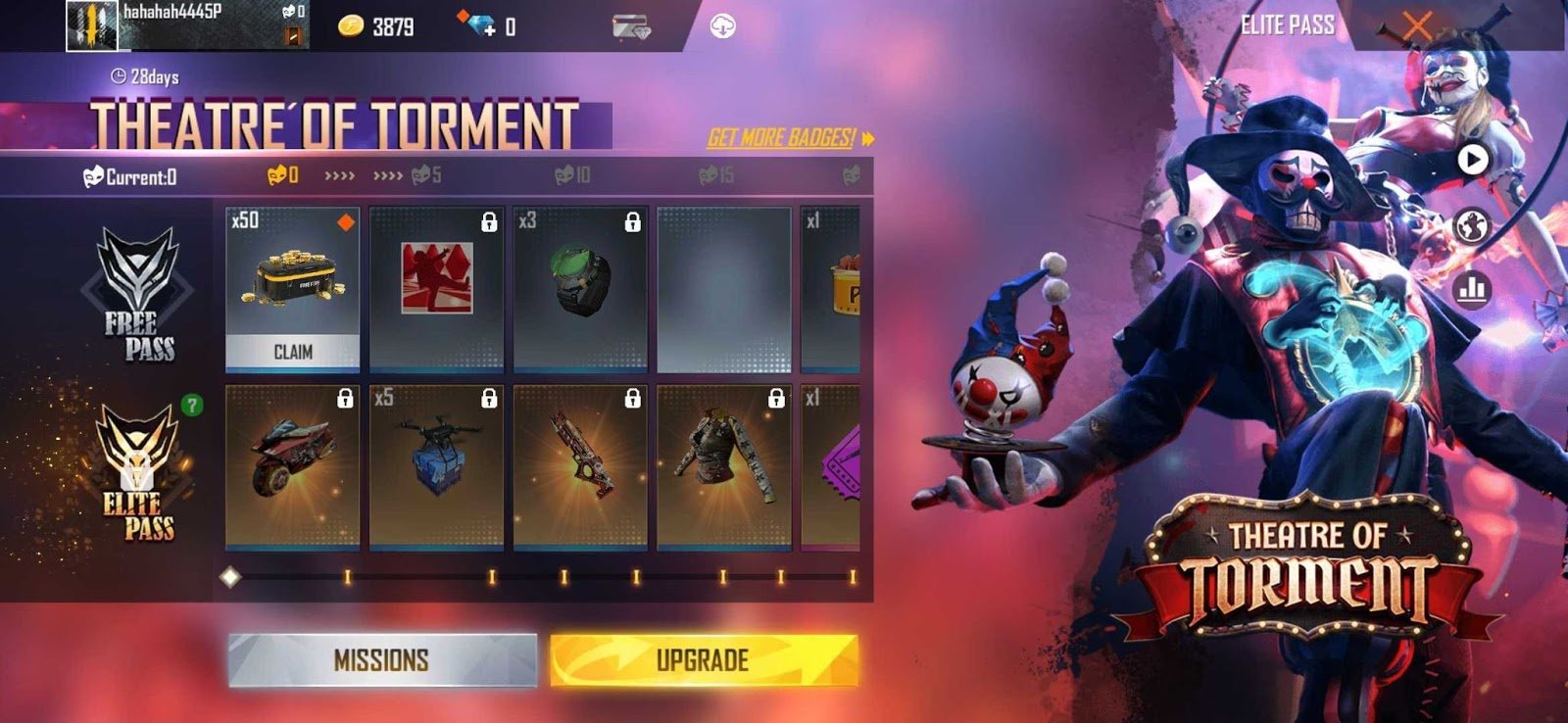 0 Badges:

Motor Bike – Theatre of Torment

5 Badges:

Peekaboo and Summon Airdrop

10 Badges:

Scan and Plasma – Theatre of Torment

15 Badges:

Theatre of Torment Jacket

25 Badges:

Resupply Map Playcard

30 Badges:

Theatre of Torment

40 Badges:

Theatre of Torment T-Shirt and Theatre of Torment

45 Badges:

Bounty Token Play Card

50 Badges:

Cursed Tamer Bundle

60 Badges:

Fragment Crate

65 Badges:

Double EXP Card

70 Badges:

Discount Coupon and Predatory Cobra Token Box 2

80 Badges:

SPAS12 – Theatre of Torment

85 Badges:

Predatory Cobra Token Box 2 and Resupply Map

100 Badges:

Come to Me and Torment Throttle

105 Badges:

Scan Playcard

115 Badges:

Cursed Magician

120 Badges:

Summon Airdrop and Scan

125 Badges:

Grenade – Theatre of Torment

135 Badges:

Cursed Magician

140 Badges:

Resupply Map

145 Badges:

Predatory Cobra Token Box 2 and Double Gold Card

150 Badges:

Peekaboo and Horror Clown Loot box

170 Badges:

Fragment Crate II and Cube Fragment

175 Badges:

Bonfire Playcard

180 Badges:

x3 Bonfire and Bonfire Evolution Stone

185 Badges:

Bounty Token

195 Badges:

Predatory Cobra Token Box 2

200 Badges:

Theatre Torment Backpack and

Torment Cage

205 Badges:

Predatory Cobra Token Box 2

and x100 Universal Fragment

215 Badges:

x 900Universal Fragment

220 Badges:

Bounty Token and

x5 Bonfire

225 Badges:

x500 Universal Fragments and Cursed Magician Bundle

250 Badges:

Elite Pass Exclusive Chest