Updates
Free 5-Star Character Aloy Finally Arrives on Mobile in Genshin Impact Patch 2.2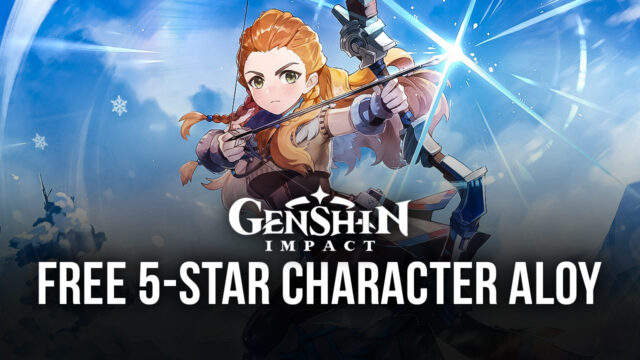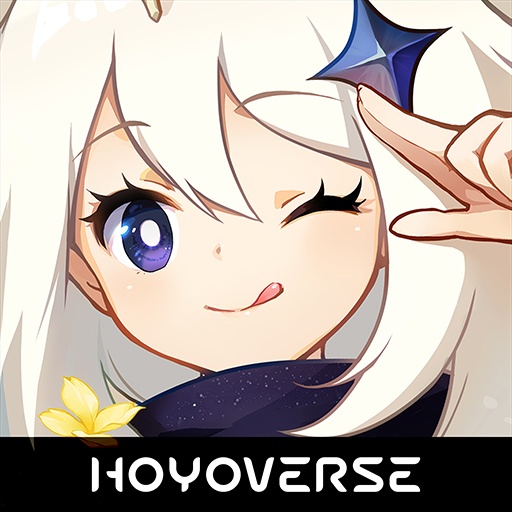 Genshin Impact, arguably the hottest release of 2020 just finished celebrating its 1 year anniversary. Genshin Impact is still going strong with its top-of-charts records and performances on Google Play and Android. The game features new content and new areas to explore for all its players, passionately called "Travellers" in the land of Tevyat. miHoYo seems to be in the run for pushing out new content and characters after the recent anniversary controversies. Patch 2.2 has just dropped and with it have dropped some freebies and goodies that include but are not limited to Mora, Primogems, Level Up Materials, and much more.
Players can also get 600 Primogems as compensation for the delays and/or bugs associated with the Patch 2.2 release on live servers. Along with the new patch, a new event titled "Aloy's Exploration Journal" is released for PC and Mobile players as well. This event features the popular collaboration character "Aloy" from the Horizon Zero Dawn series. Aloy is a free 5-Star Cryo elemental Bow user that is obtained by claiming it from your mailbox after your Adventurer Rank reaches a minimum of level 20. Aloy can be obtained from the event by clicking on the link on the event page of miHoYo which will redirect you to his mission's page. Post this, players will be able to claim the free 5-Star character just by claiming it from their in-game mailbox.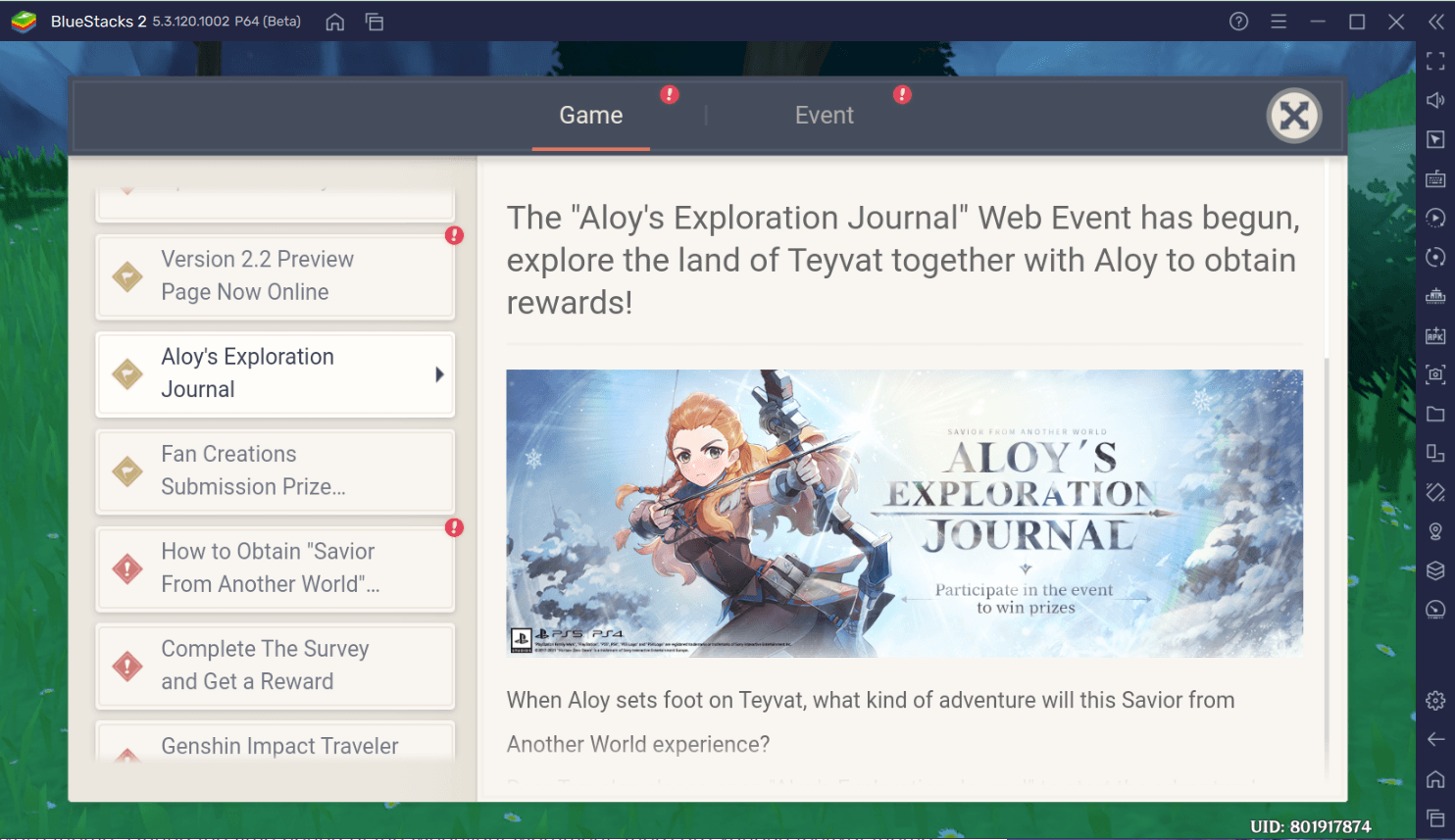 This Event just applies for PC and Mobile players as they are the ones getting it a bit late with PlayStation 4 and PlayStation 5 players already getting "Aloy" in July 2021 with the 2.1 updates. Make sure to do the event for extra freebies like Primogems and Shivada's Jade Fragments. Players should log in before 24th November 2021 to claim their free Aloy from the mailbox if they are Adventure Rank Level 20.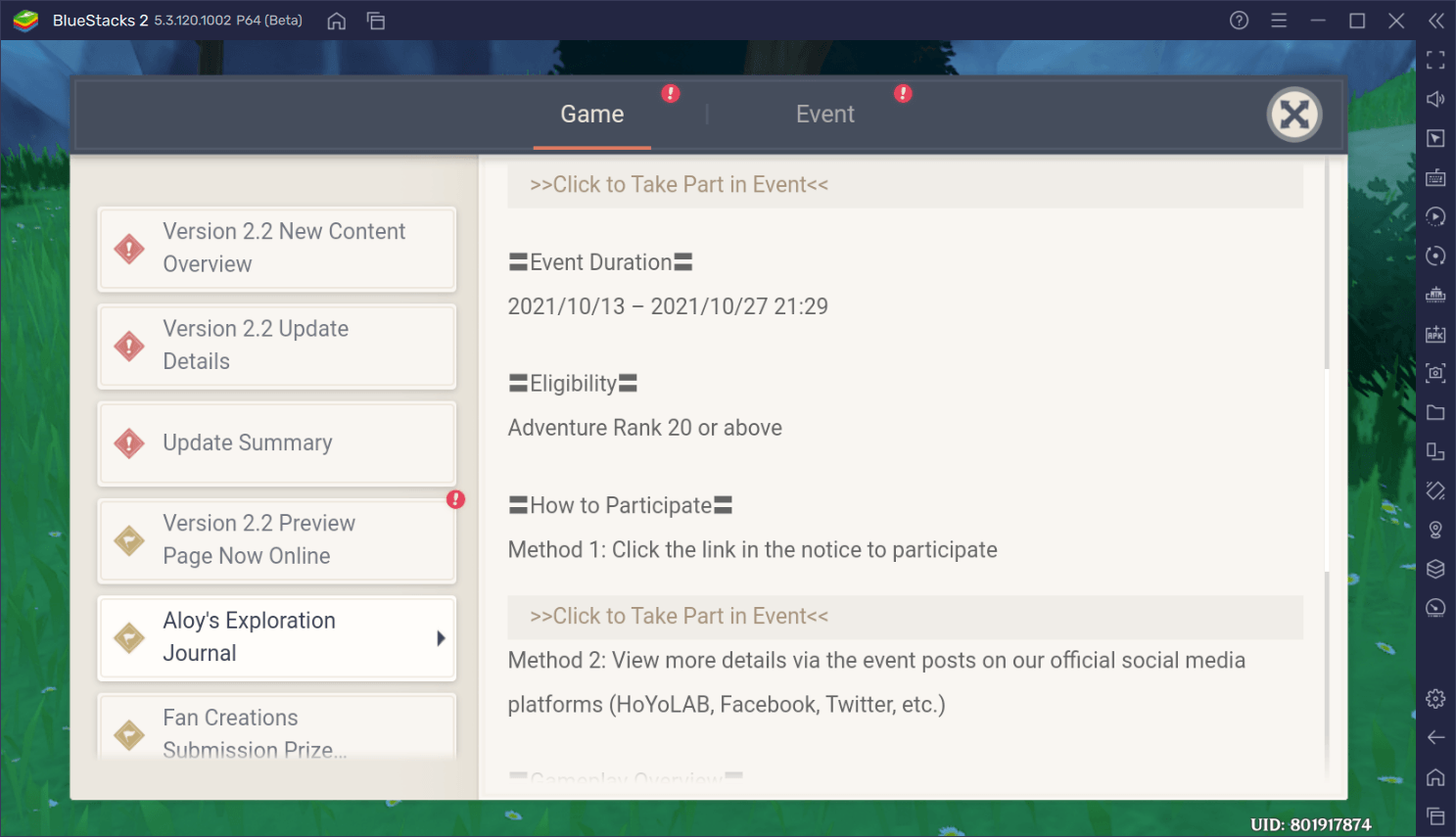 Aloy is a collaboration character between Genshin Impact and Horizon Zero Dawn. He is free for all players on all the platforms, the condition being a requirement of AR 20. Aloy is a 5-Star Cryo elemental character that uses Bows. He is mainly centered on dishing out a good deal of damage from range using his auto-attacks. This makes him fun to play and use as a traditional Marksmen Carry champion. She does a good amount of Cryo damage with all of her skills doing Cryo damage and her elemental burst skill "Prophecies of Dawn" doing AOE Cryo elemental damage. Players can feel free to learn more about Aloy here. Overall, we feel she is a great character that is generously being given for free to promote Horizon Zero Dawn. We look forward to more such adventures with new collaborations and characters out of Tevyat coming to the region!
That is all for today, travelers! To Enjoy Genshin Impact on PC, download it from BlueStacks for a smooth experience.