Updates
Idle Heroes: Introducing the Beach Paradise Event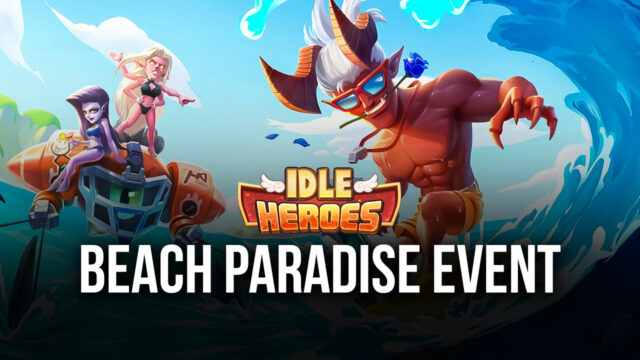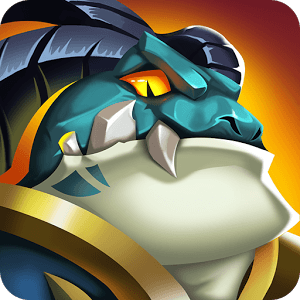 Stuck on a rainy day today? Or perhaps got nothing to do at this hour? Idle Heroes is here to save you from your boredom with its new patch.
Adventurers can look forward to the Beach Paradise event this week. You may not have the leisure to go and spend your summer days on the ocean, so DroidHang Games is bringing the beach to you with this new event.
Beach Paradise
Idle Heroes' Beach Paradise event lets you collect several Inflatable Unicorns in the Campaign Auto-Battle. Collect as many Inflatable Unicorns as you can to get rich rewards in this event.
Here are just some of the rewards you can get:
100 Inflatable Unicorn – 1 Summon Scroll

2 Inflatable Unicorn – 30,000 gold

2,700 Inflatable Unicorn – 50x Waldeck

3,100 Inflatable Unicorn – 50x Andrea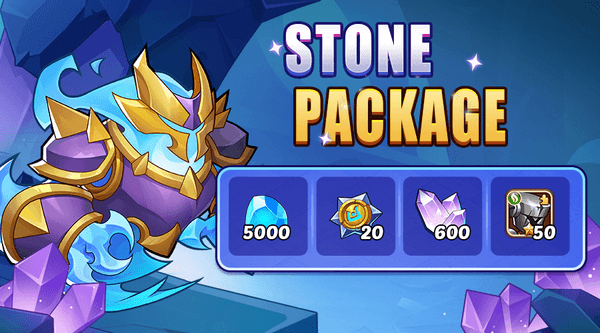 Aside from the Campaign Auto Battle, you can also get some Inflatable Unicorn from the daily login. You will get 1x Prophet Orb and 100x Inflatable Unicorn when you log in this week.
Prophet Summon Event
In this event, you can summon heroes with Prophet Orbs a specific number or times. Summoning can be recurred for at most 8 rounds during the event.
Some of the rewards you can get in this event are:
60 points – 1x Core of Transcendence

60 points – Forest Warrior: Garuda

80 points – 15x Glorious Relic

80 points – Dark Mage: Phorcys
Heroic Miracle
You need to complete specific tasks in this event to gain all the gorgeous Idle Heroes rewards.
Once you have completed all the tasks from all six factions you will receive a copy of the Forest Assassin: Rogan.
Other events
Of course, Ormus's Workshop is once again open to serve all its generous customers. During the event, you can forge the designated artifacts to higher quality, upgraded artifacts will get special effects.
Some of the designated artifacts for this event are as follows:
Ruyi Scepter

The Kiss of Ghost

Magic Stone Sword

Augustus Magic Ball

Antlers Cane

Lucky Candy Bar

Demon Bell
Note that Artifact Essence can be obtained by disassembling other artifacts or converting from Afterglow.
There will also be a time-limited exchange for mysterious artifacts through the Glorious Boost event. The following Mysterious Artifacts can be exchanged once at Glorious Temple:
Magic Stone Sword

Augustus Magic Ball

Demon Bell

Antlers Cane
New packages
Pay-to-play players can choose from three kinds of packages this week.
We have the regular value package which gives 500 to 5,000 gems.
There's also the Forest Treasure with 5,000 gems.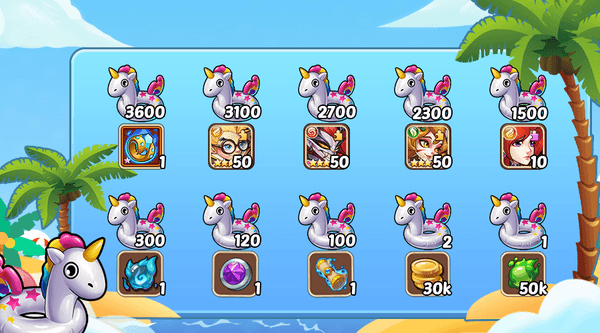 And lastly, you can pick the Stone Package which includes a copy of a hero.
New Idle Heroes code
Since we are celebrating the summer season, Idle Heroes is giving away a new code:
SUMMER
This code will give five Heroic Scrolls and 500 Gems, valid until August 12.